If you're on the ketogenic diet, then you probably eat a lot of beef. It's high in good fats and protein, and contains no carbohydrates.

There are even several different cuts of beef that you can try, such as rib eye, steak, ground beef (beef mince), beef liver, prime rib, chuck roast, and more. Each contains a unique nutrient profile and taste, and there are many ways to cook them.
Health Benefits of Eating Beef
Beef is more than just a low-carb food. It's also a good source of vitamins, minerals, and omega 3 fatty acids, especially if it's grass-fed.
Grass-fed beef contains higher levels of some nutrients compared to conventional grain-fed beef, including more conjugated linoleic acid (CLA), omega 3 fatty acids, cholesterol neutral stearic fatty acids, and precursors for vitamins A and E (1).
Grass-fed beef also contains fewer saturated fatty acids that have been linked to elevated cholesterol levels, such as palmitic acid and myristic acid.
Finally, grass-fed beef contains more antioxidants that has been shown to fight cancer, including glutathione and superoxide dismutase. Research shows that red meat provides a good source of protein and essential nutrients, and it may help you lose weight by keeping you full (2).
For example, a 100 gram serving of raw, ground grass-fed beef contains the following (3):

198 calories
12.7 grams fat
88 mg Omega 3 fatty acids
0 gram carbs
0 gram sugar
0 gram fiber
19.4 grams protein
Vitamins

Vitamin E: 0.4 mg (2% RDV)
Vitamin K: 1.1 mcg (1% RDV)
Thiamin: <0.1 mg (3% RDV)
Riboflavin: 0.2 mg (9% RDV)
Niacin: 4.8 mg (24% RDV)
Vitamin B6: 0.4 mg (18% RDV)
Folate: 6 mcg (1% RDV)
Vitamin B12: 2 mcg (33% RDV)
Pantothenic acid: 0.6 mg (6% RDV)
Minerals

Calcium: 12 mg (1% RDV)
Iron: 2 mg (11% RDV)
Magnesium: 19 mg (5% RDV)
Phosphorus: 175 mg (18% RDV)
Potassium: 289 mg (8% RDV)
Sodium: 68 mg (3% RDV)
Zinc: 4.5 mg (30% RDV)
Copper: 0.1 mg (3% RDV)
Manganese: <0.1 mg (1% RDV)
Selenium: 14.2 mcg (20% RDV)
Best Keto-friendly Beef Meal Ideas for Lunch and Dinner
If you're looking for meal prepping ideas, weeknight dinners or weekend special dishes, these suggestions are for you. Simply click/tap on each item for full recipe!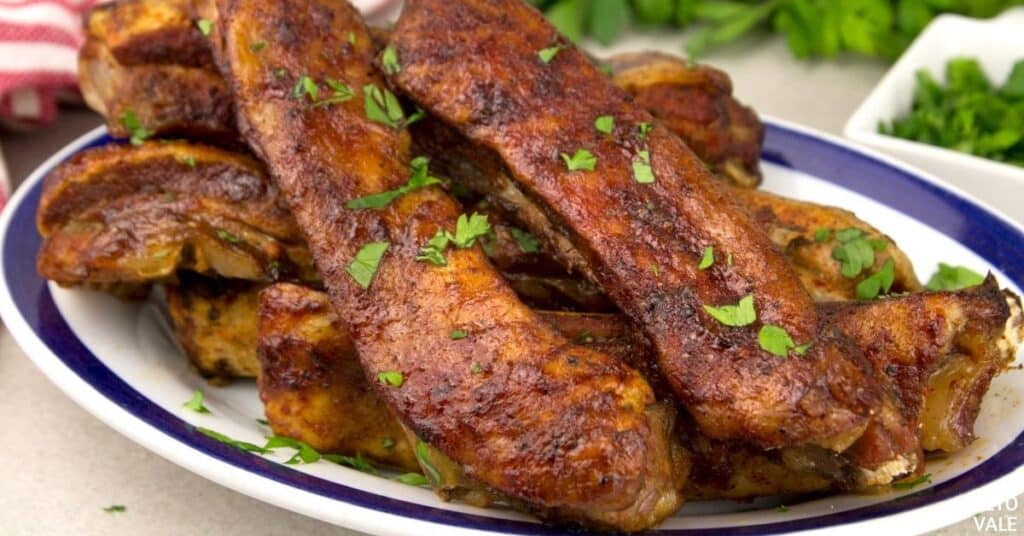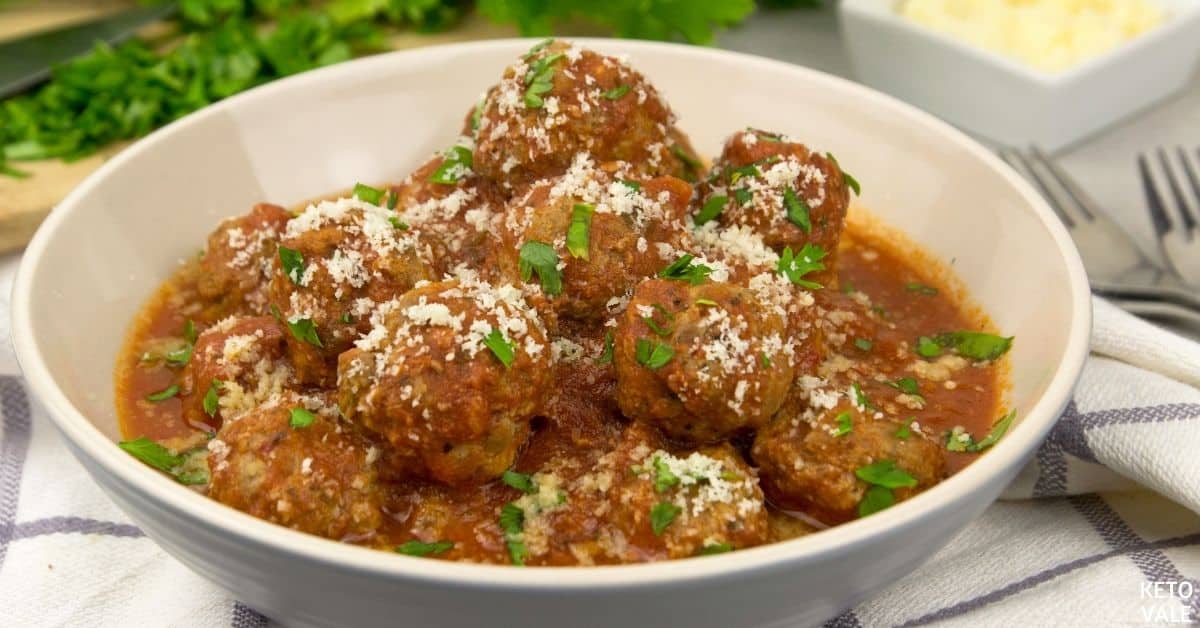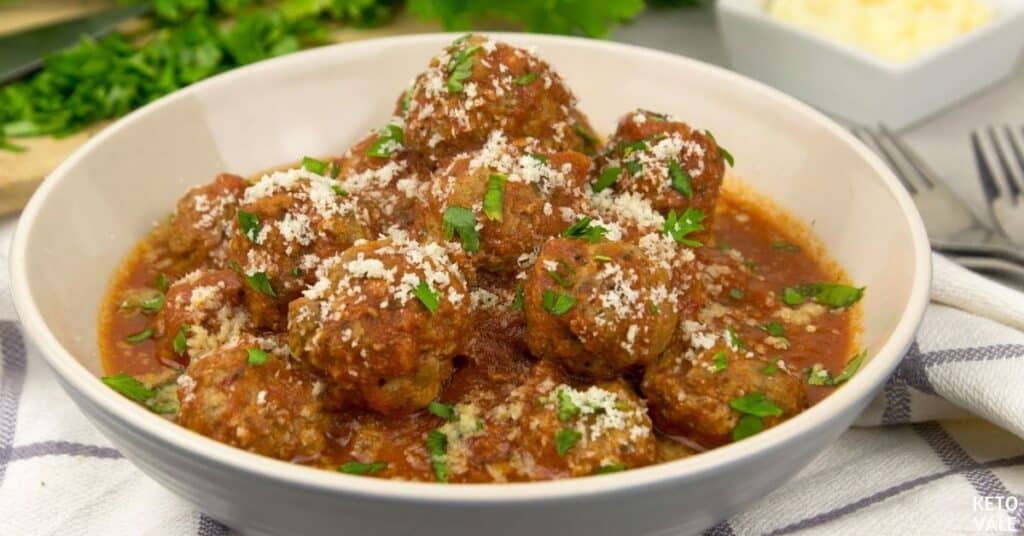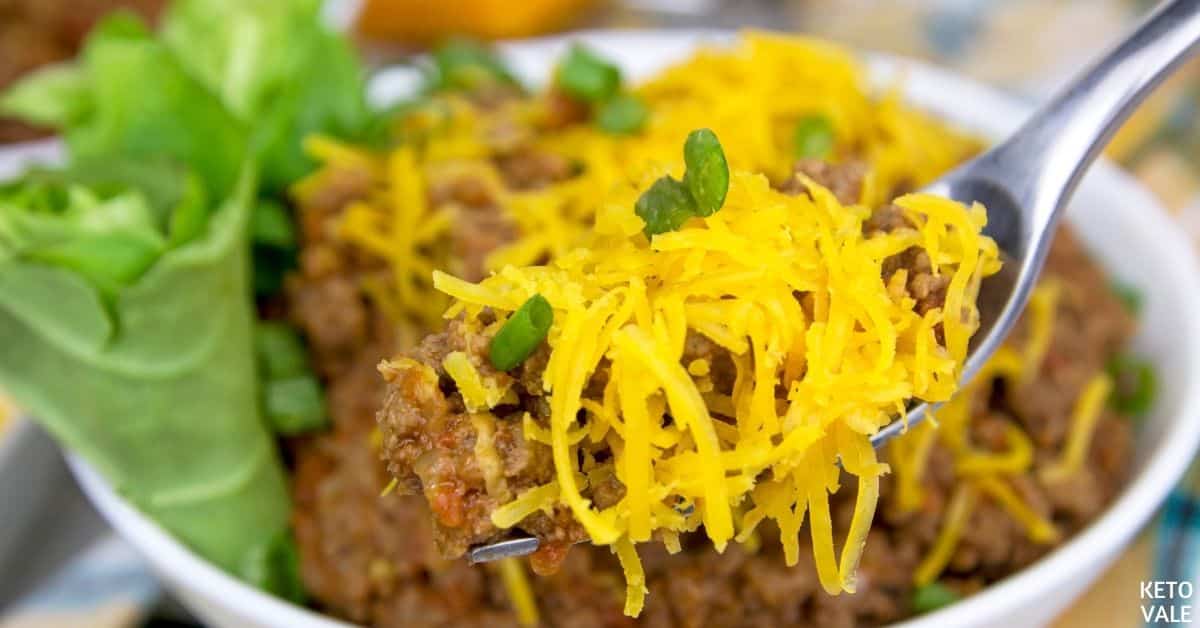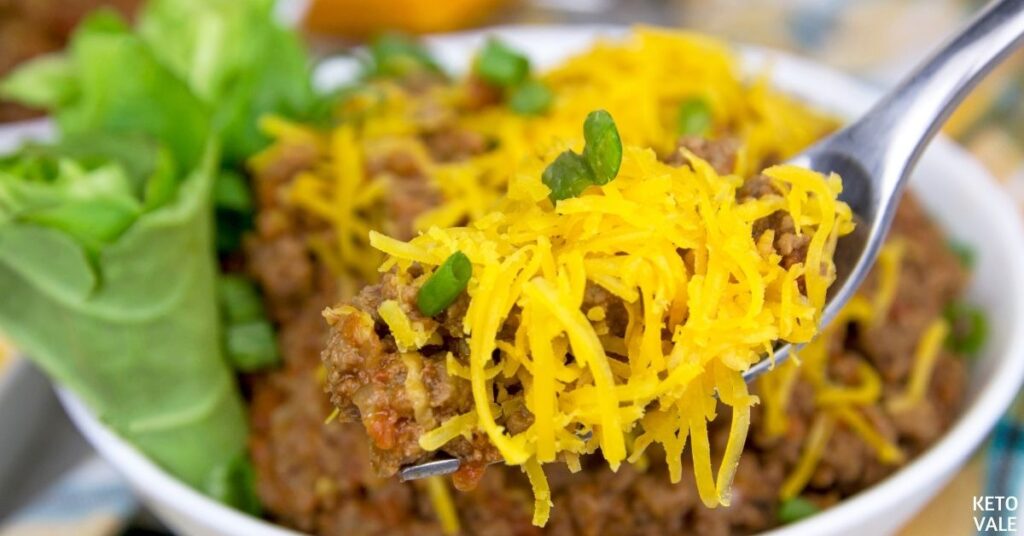 Instant Pot Beef Shawarma Bowls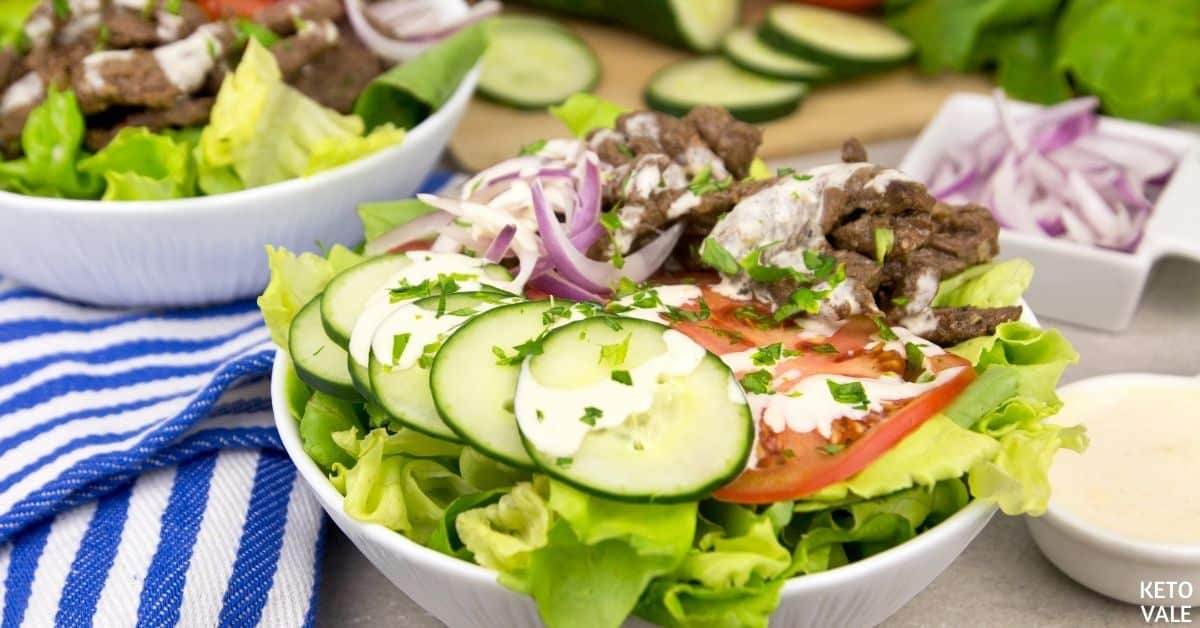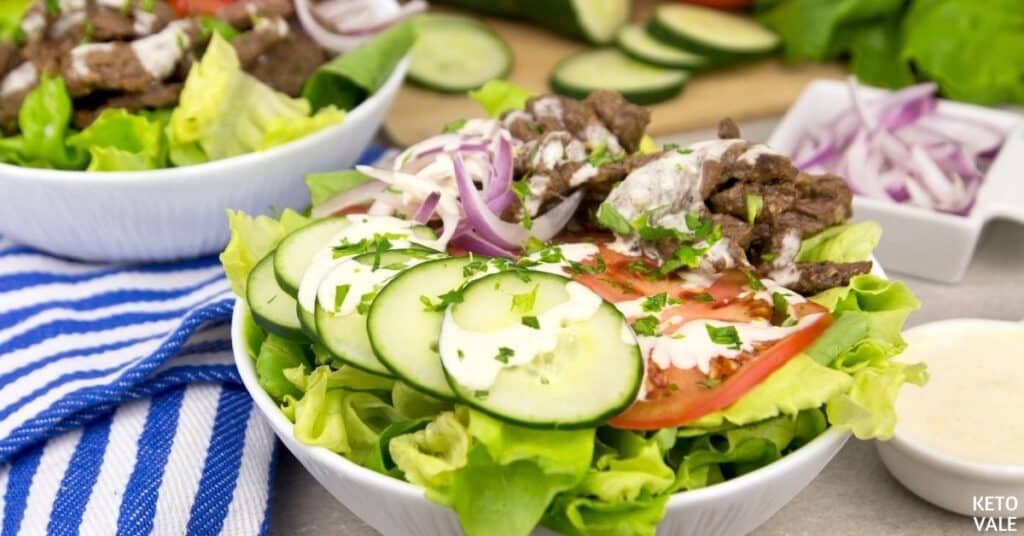 Instant Pot Spicy Butter Steak Bites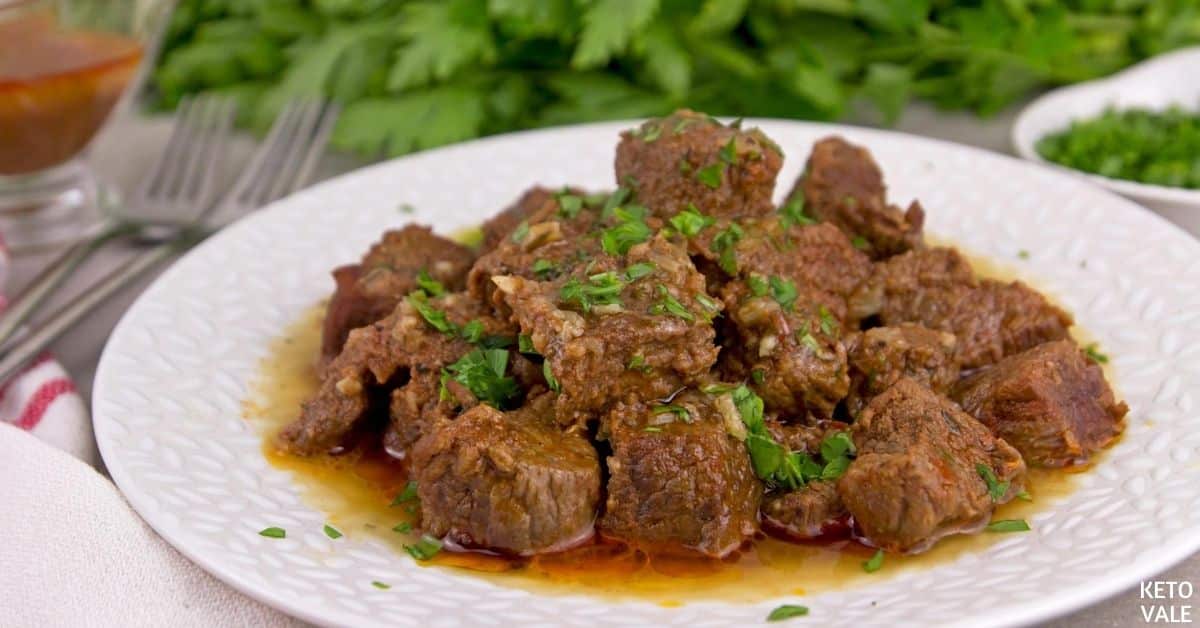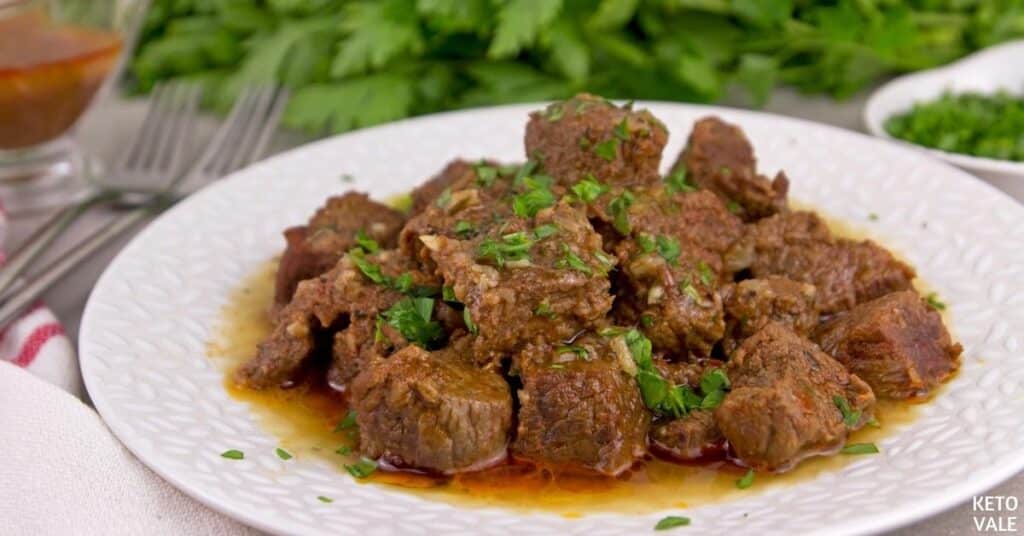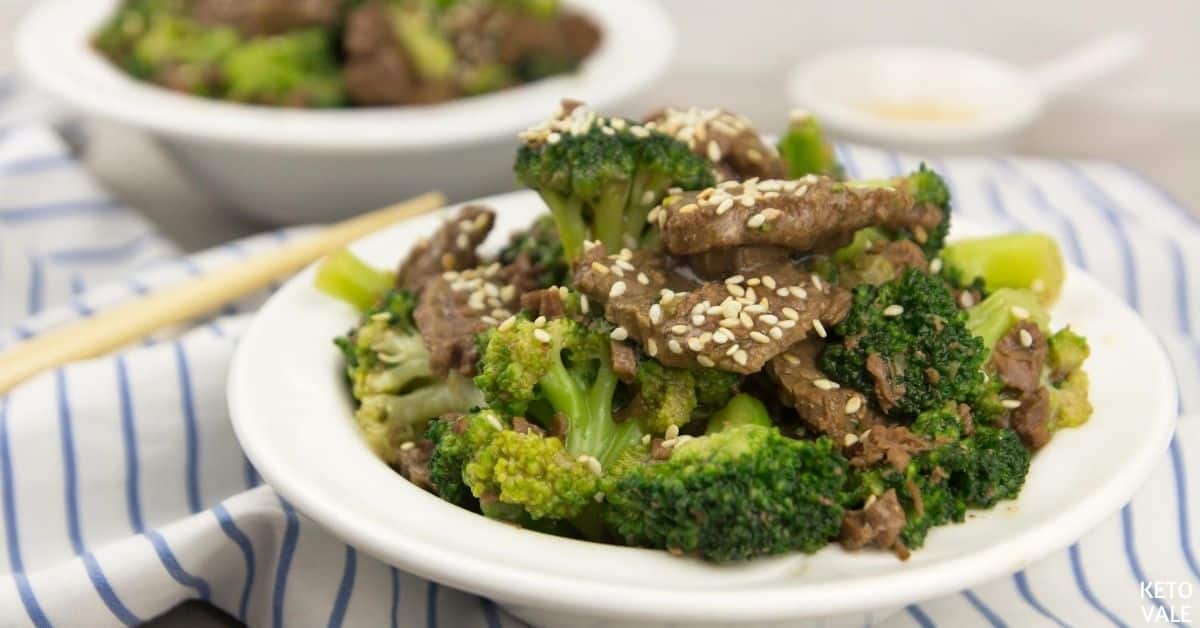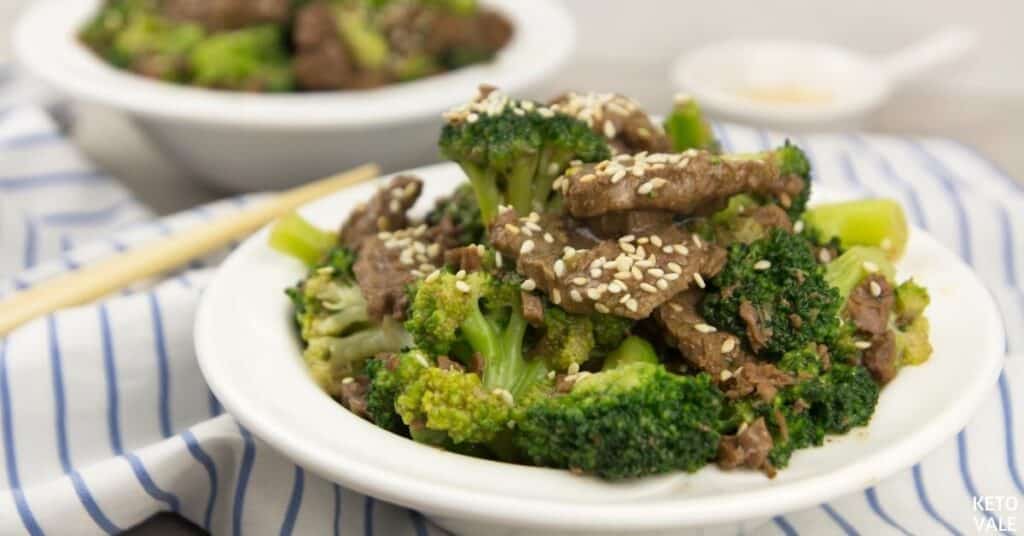 Instant Pot Beef and Cabbage Soup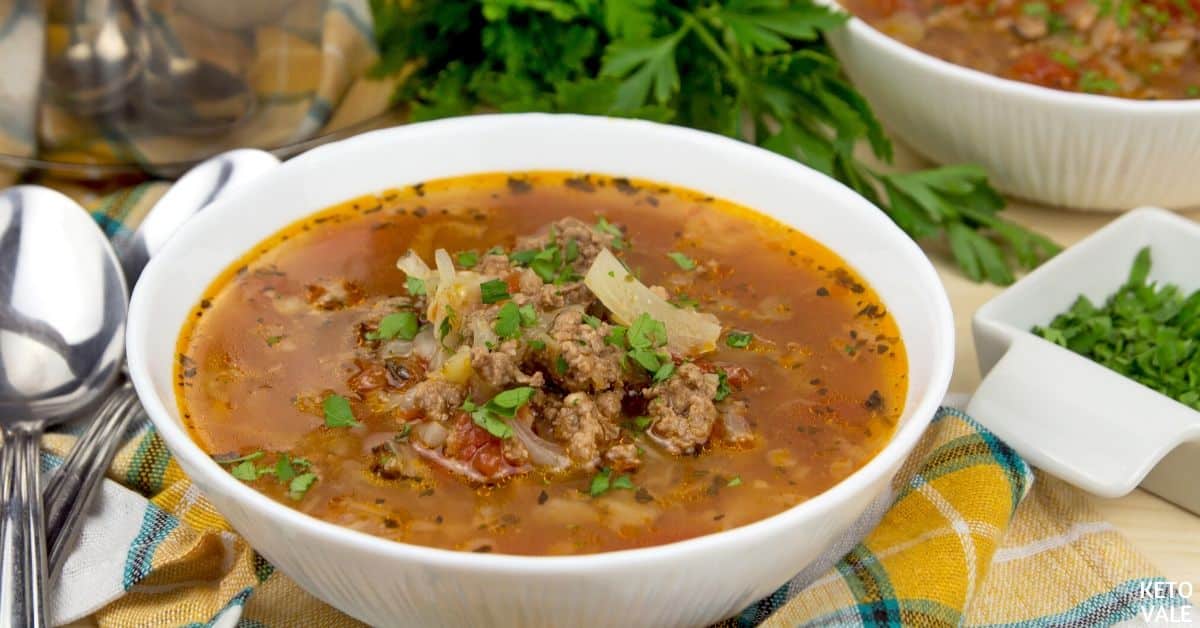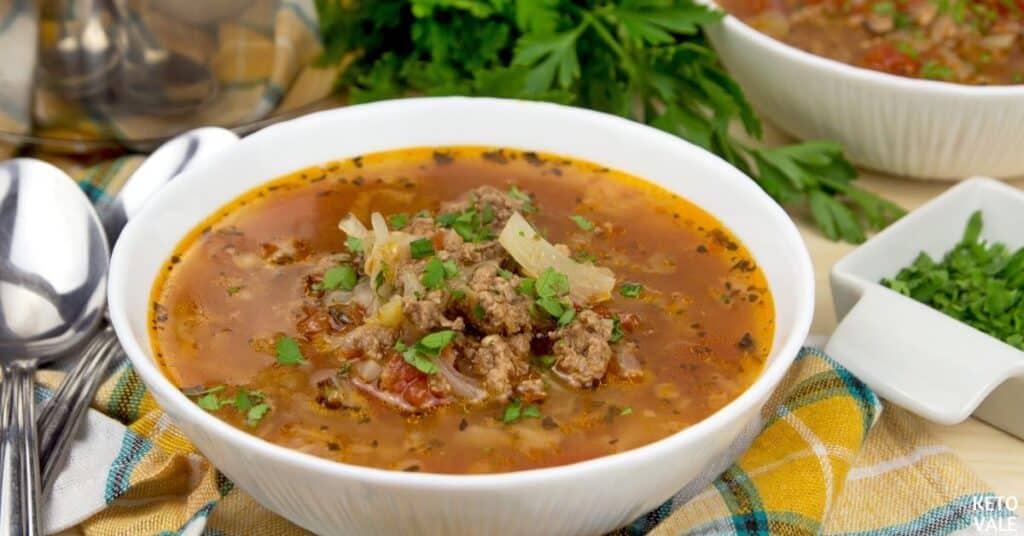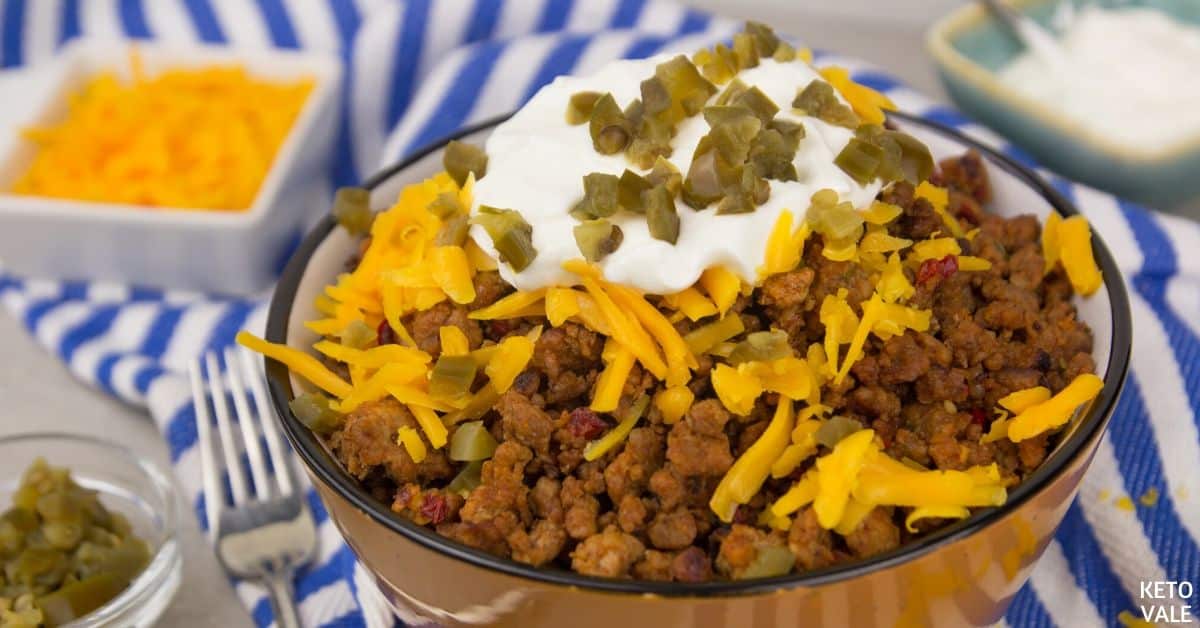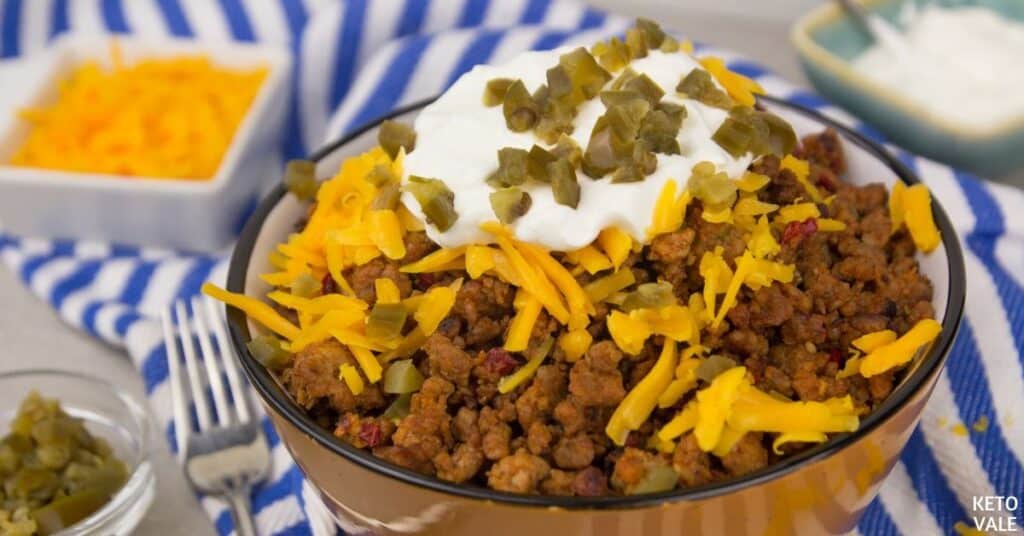 Cheesy Mini Beef Zucchini Lasagna Bowls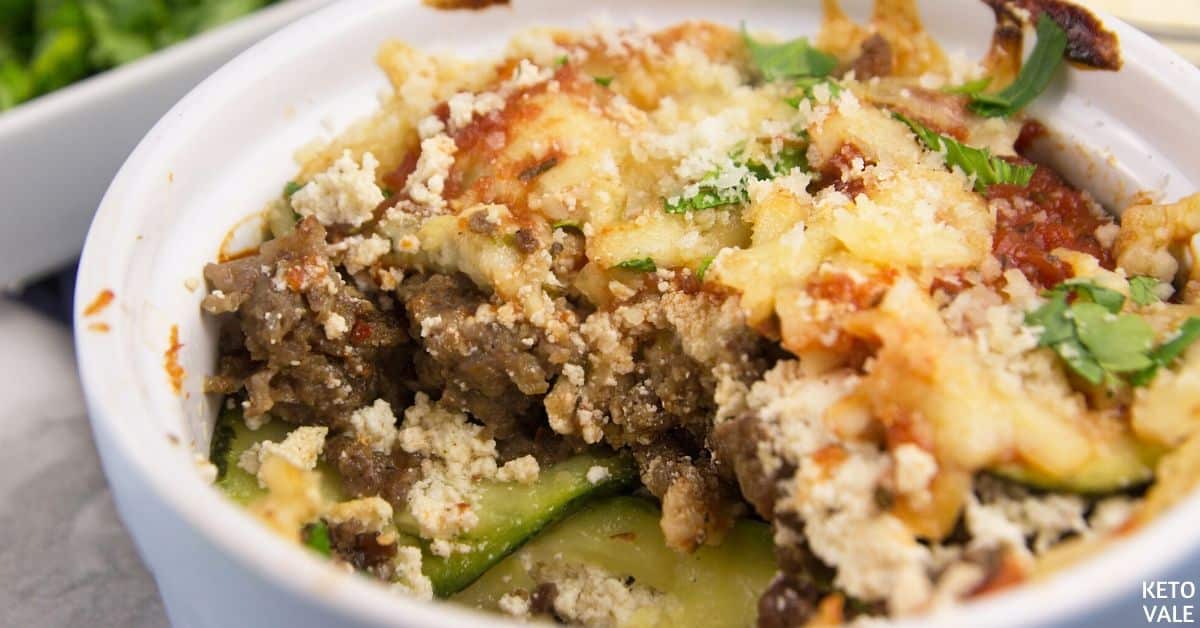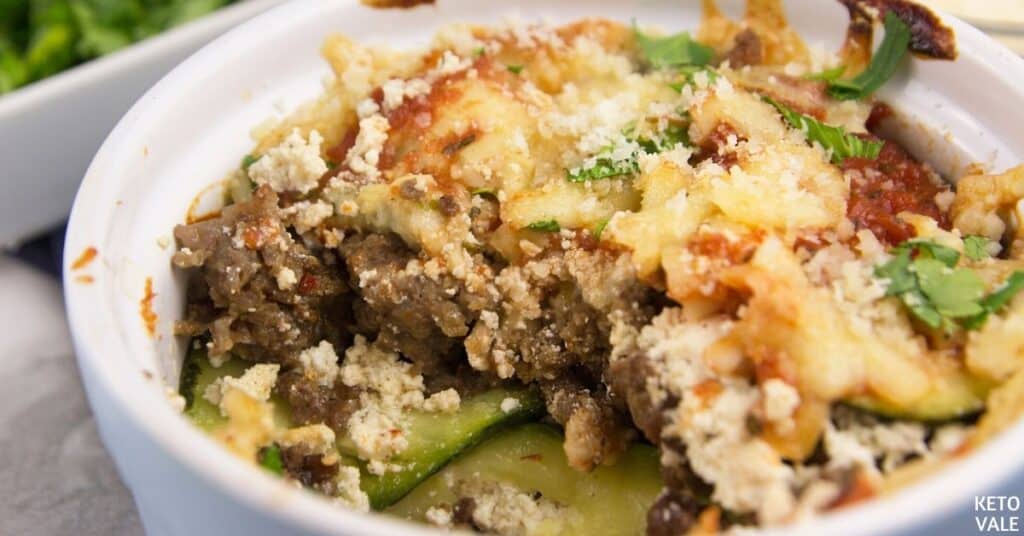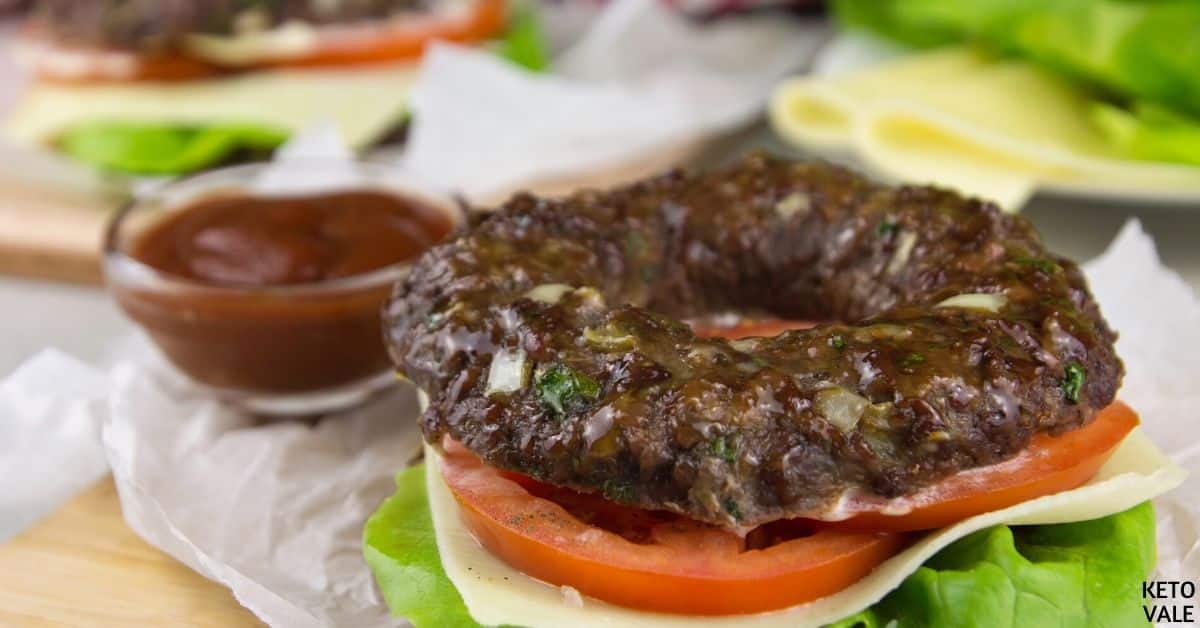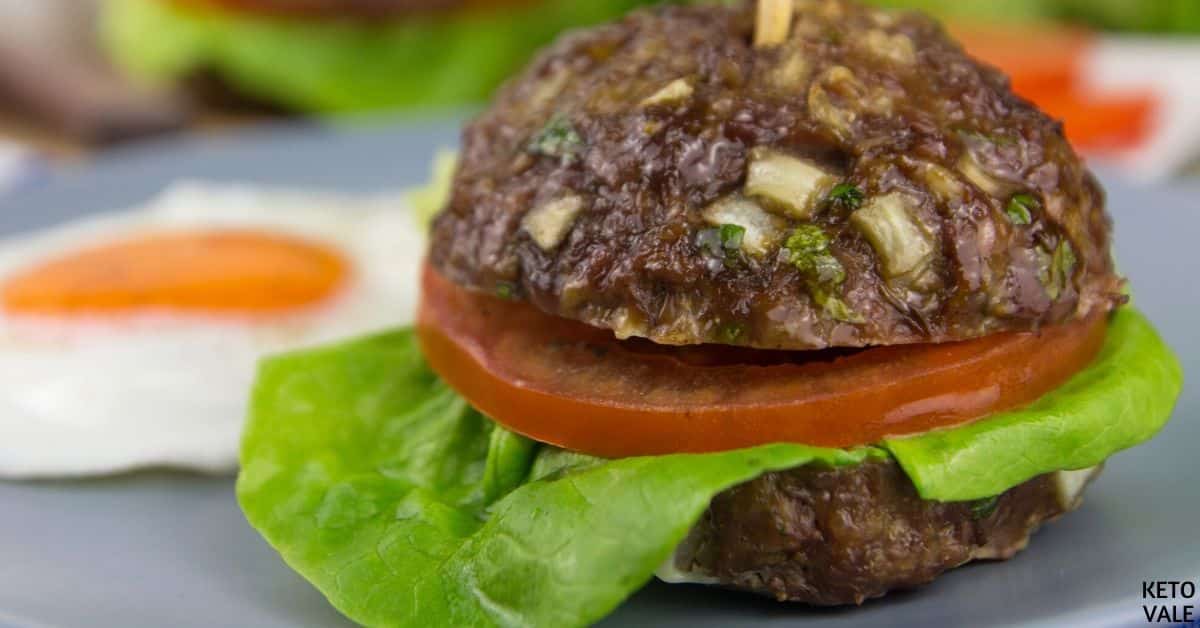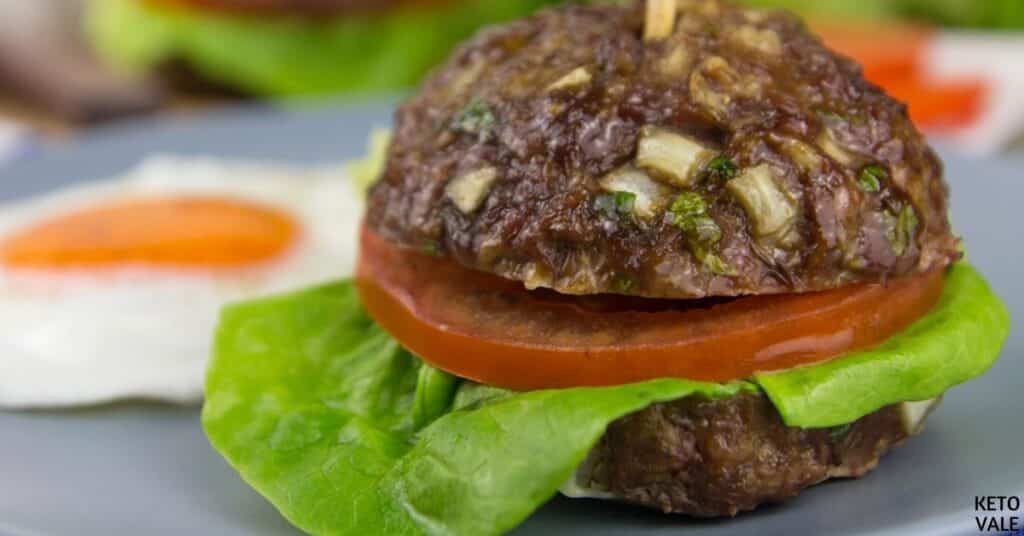 Keto Mushroom Gravy Burger Patties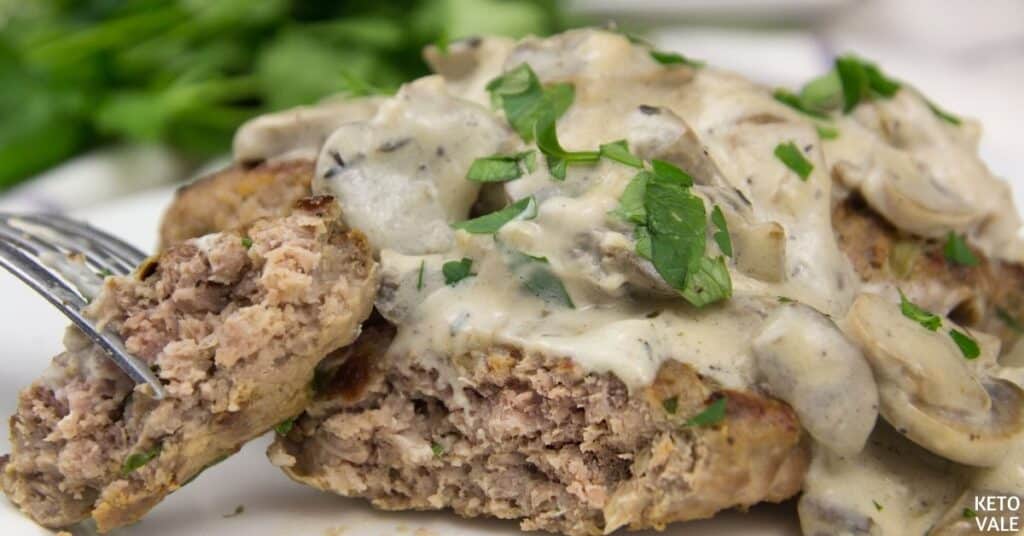 Beef Bacon Cheese Stuffed Onions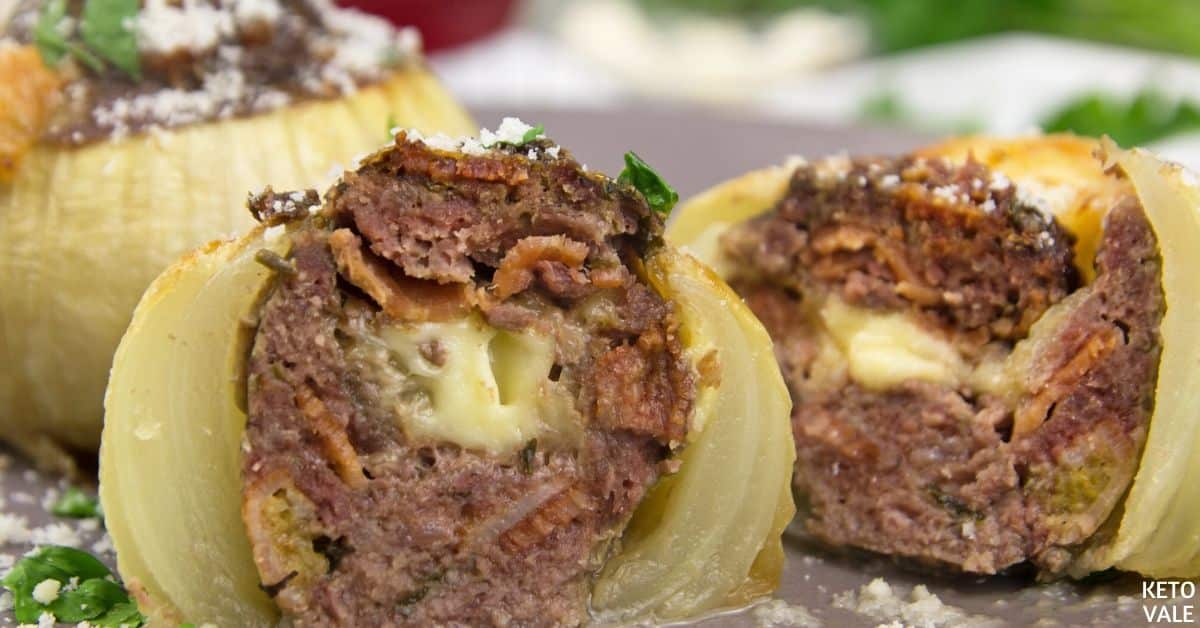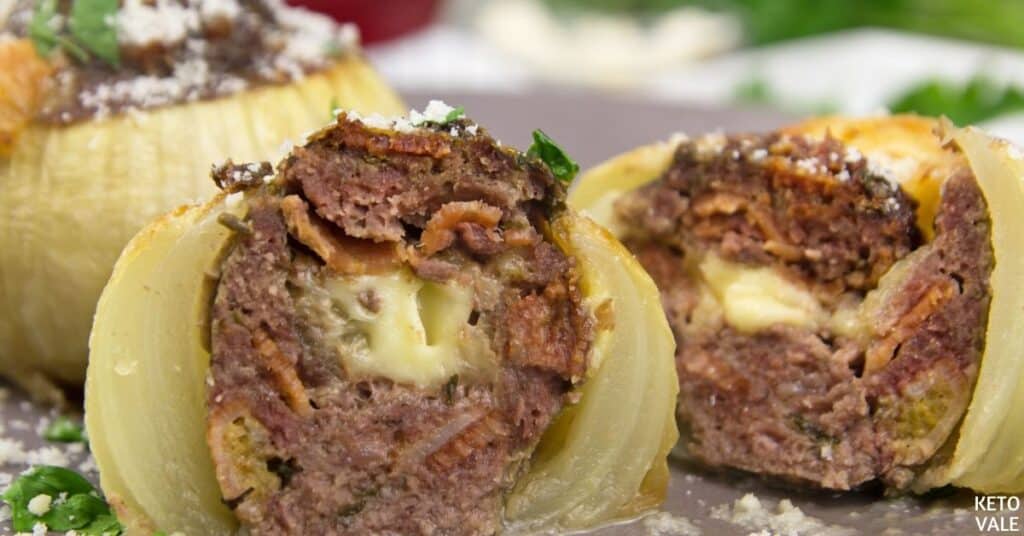 Beef and Green Pepper Stir Fry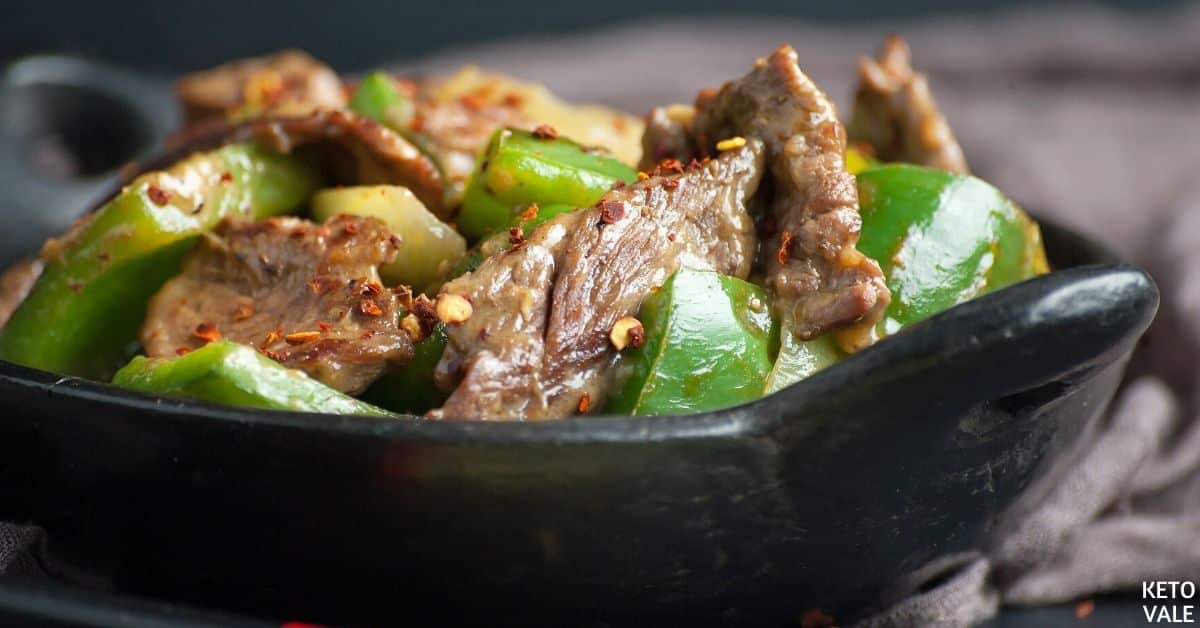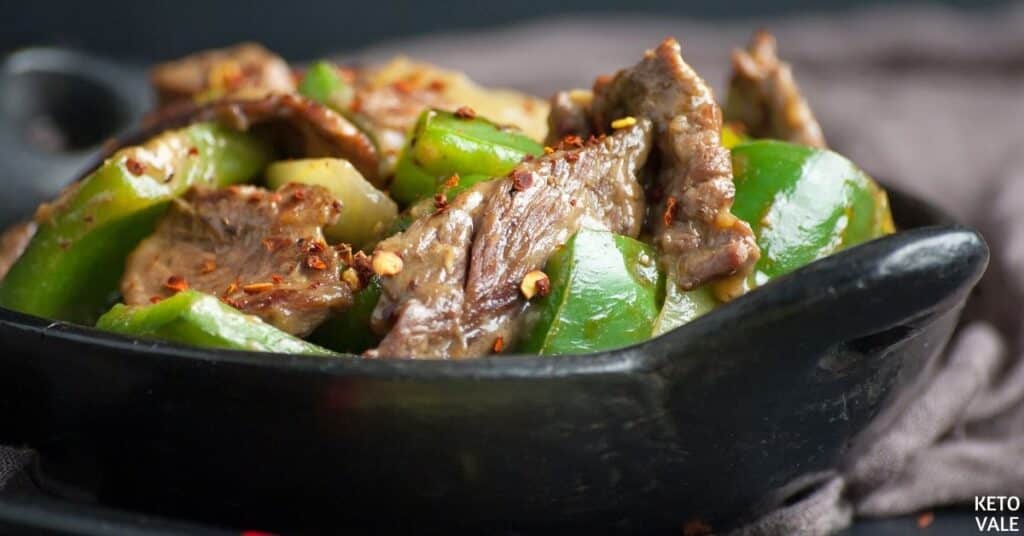 Beef and Asparagus Stir-Fry with Cauliflower Rice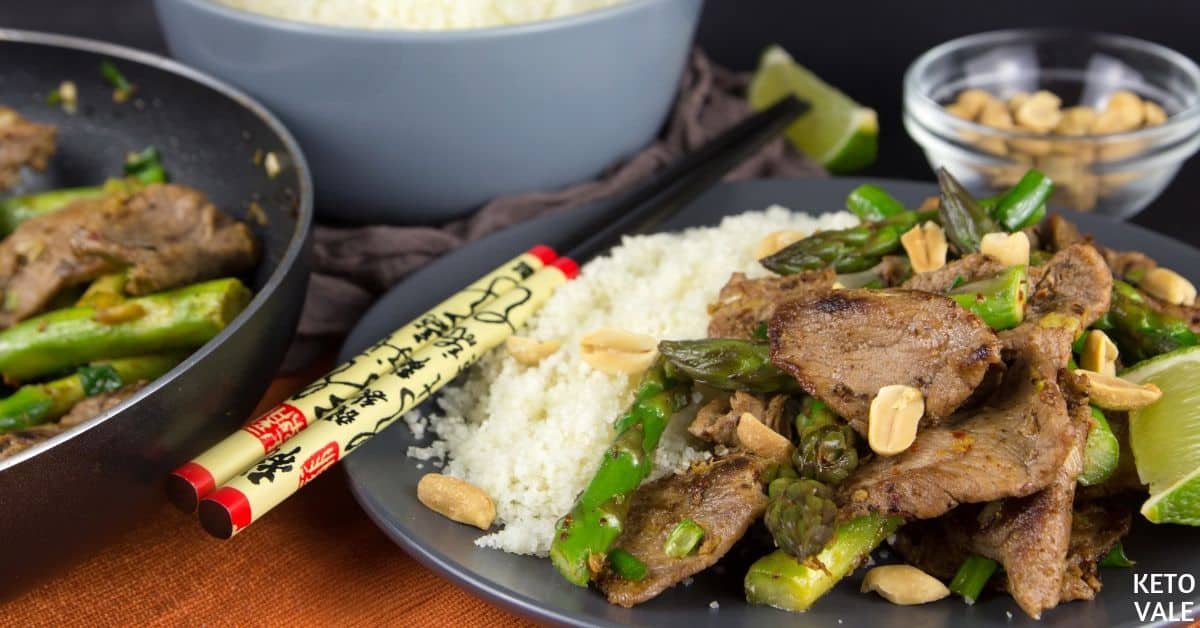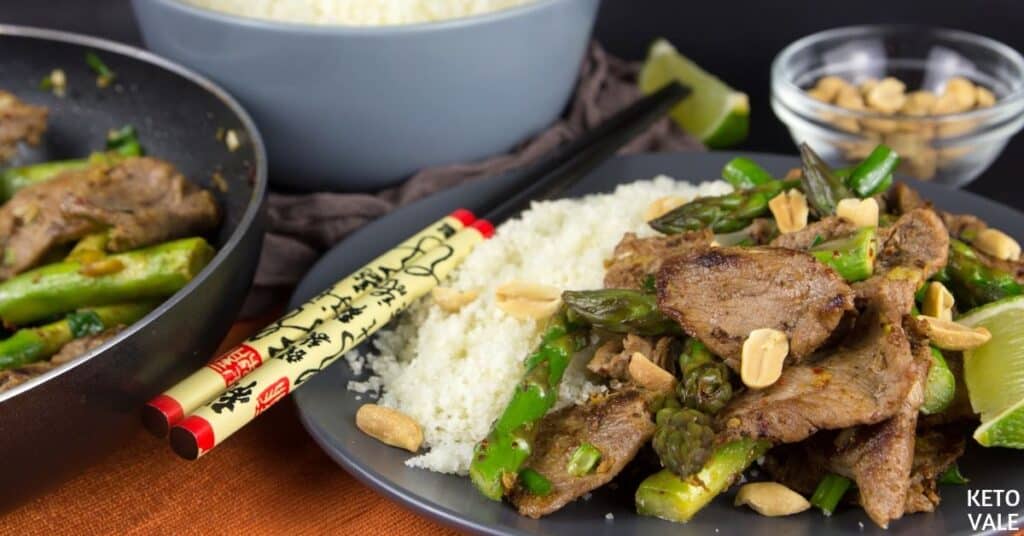 Jalapeno Beef Rouladen with Pickles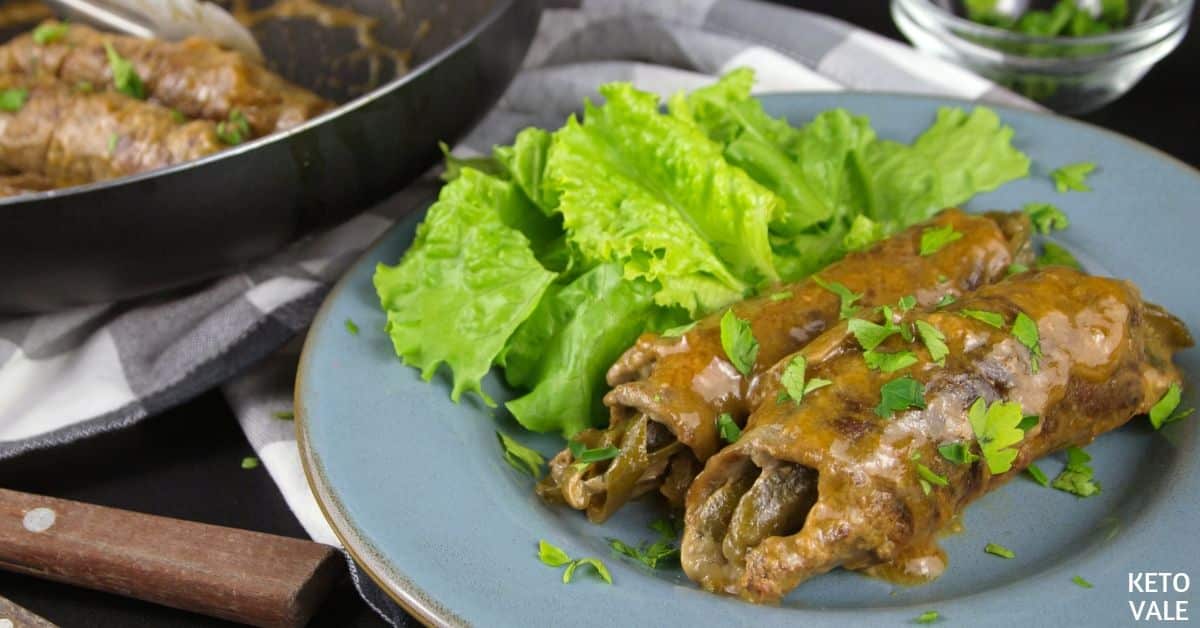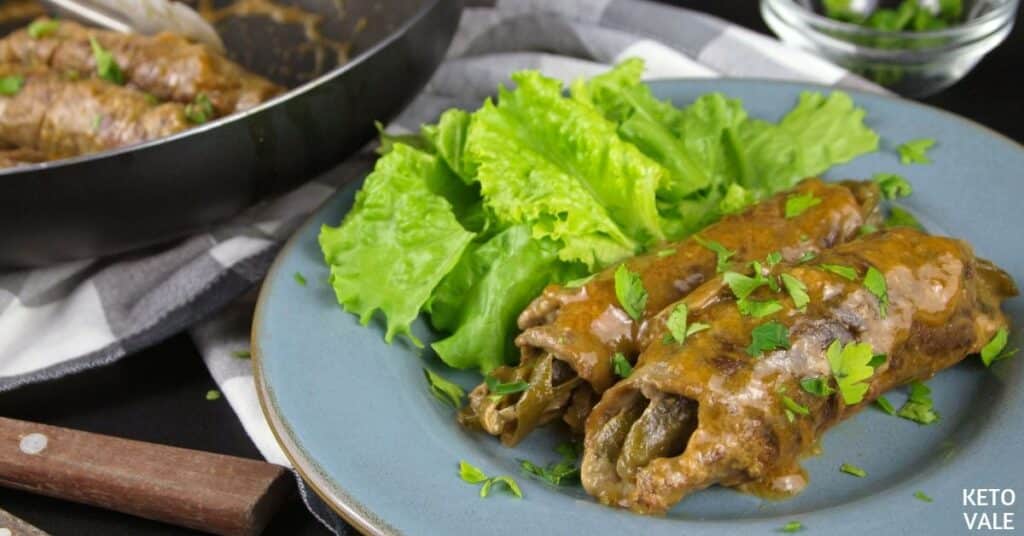 Beef Spinach and Shirataki Noodles Stir Fry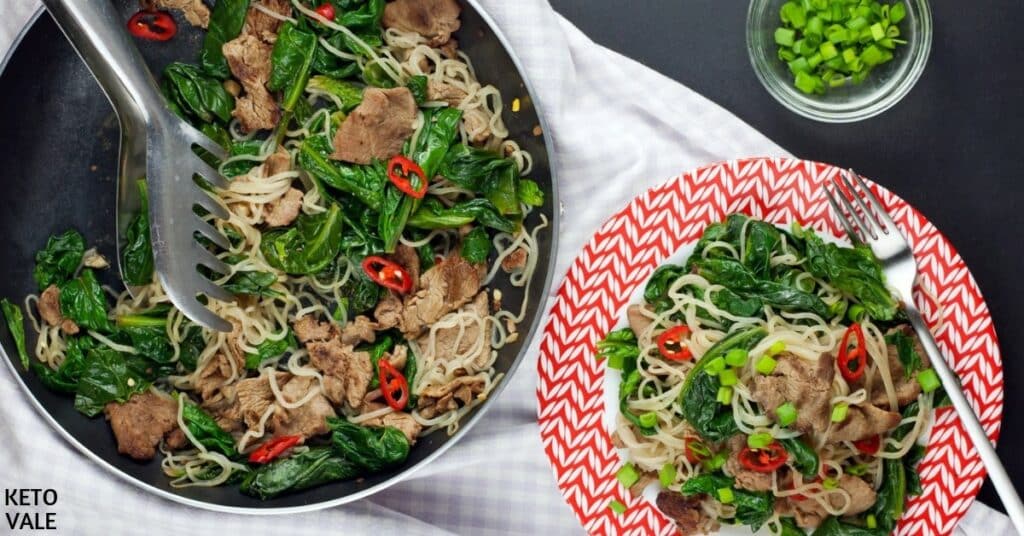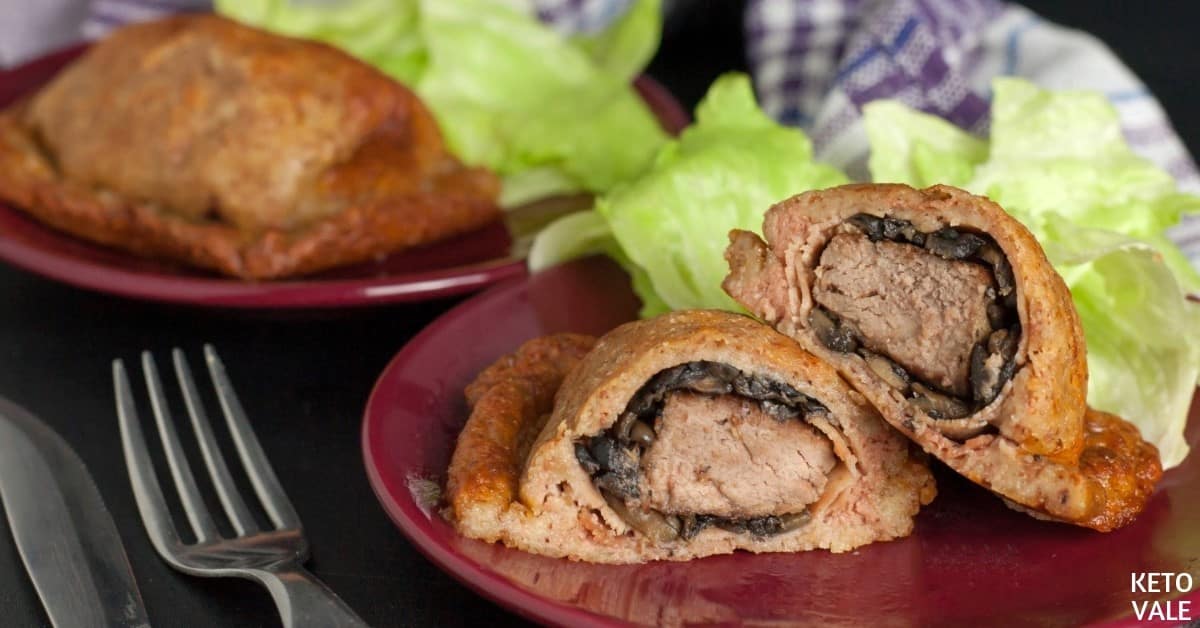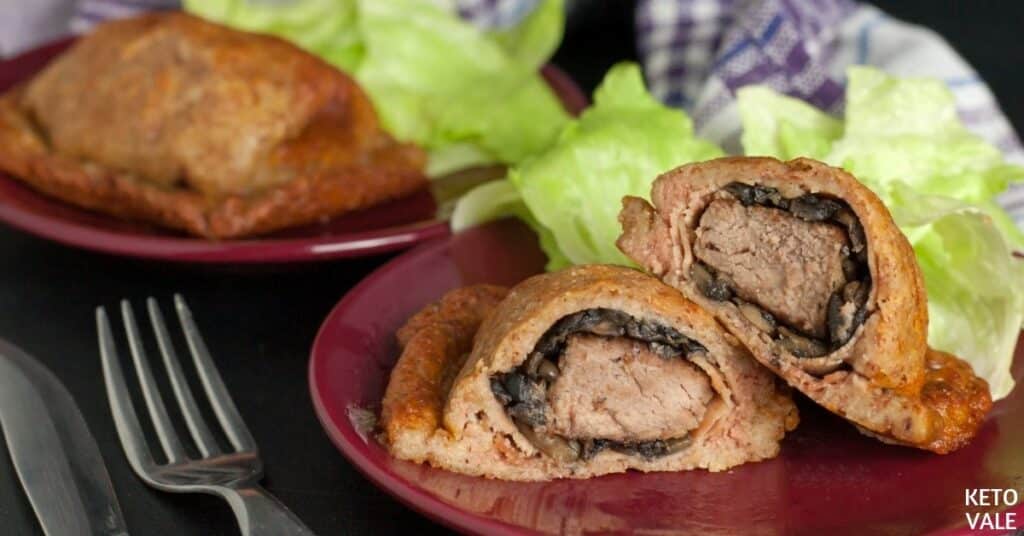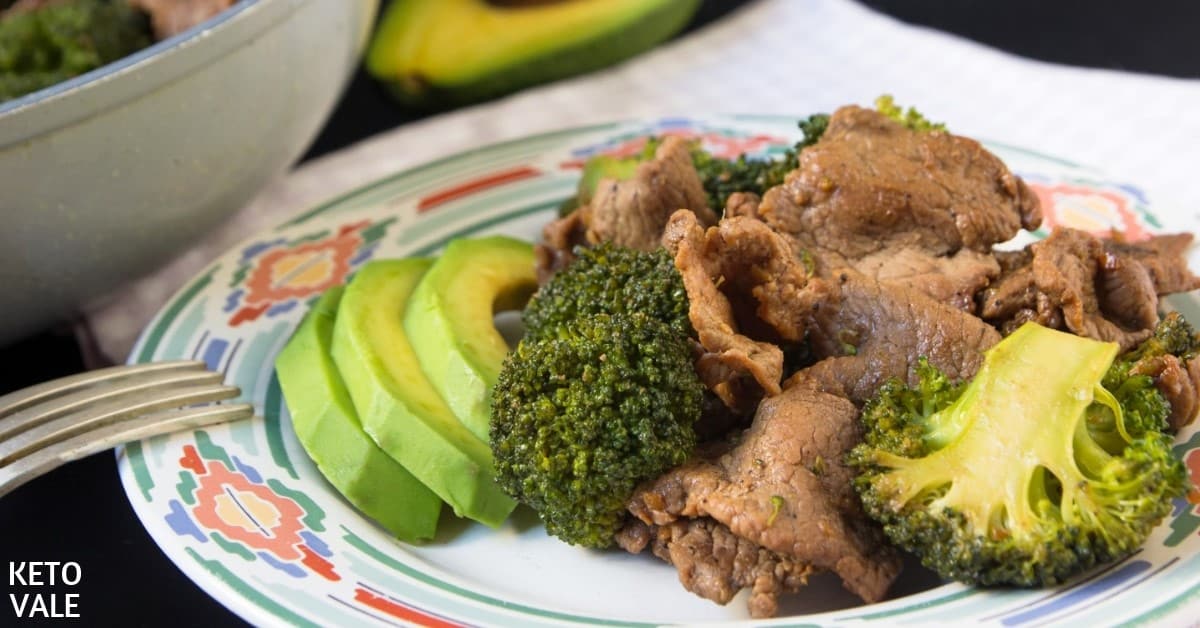 Beef Taquitos with Cheese Taco Shells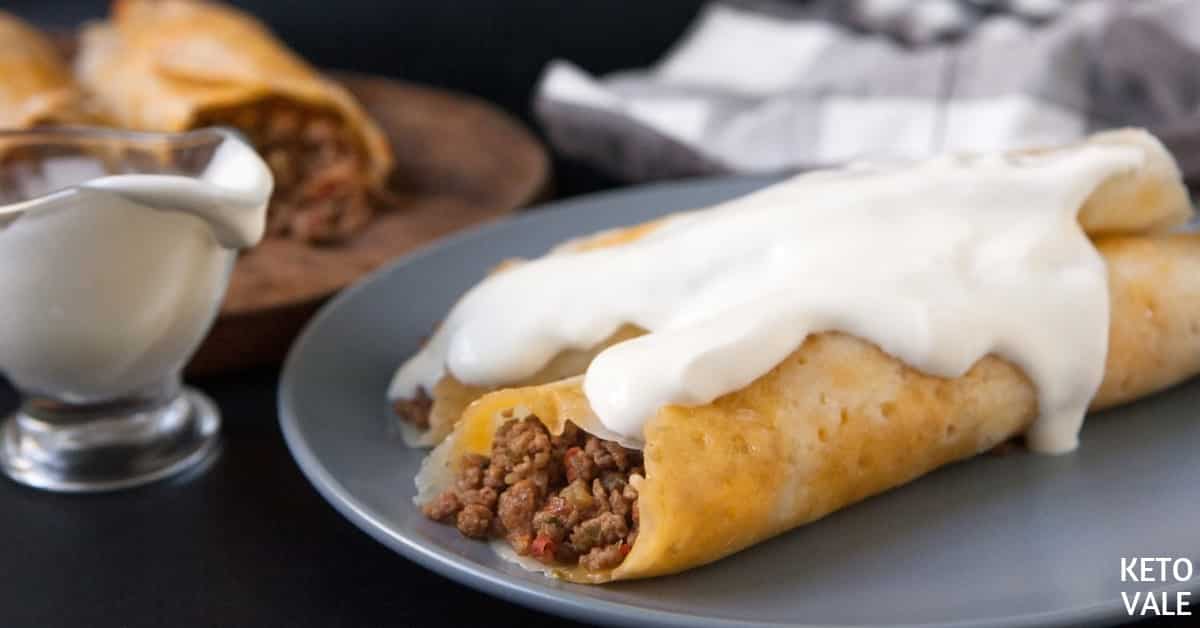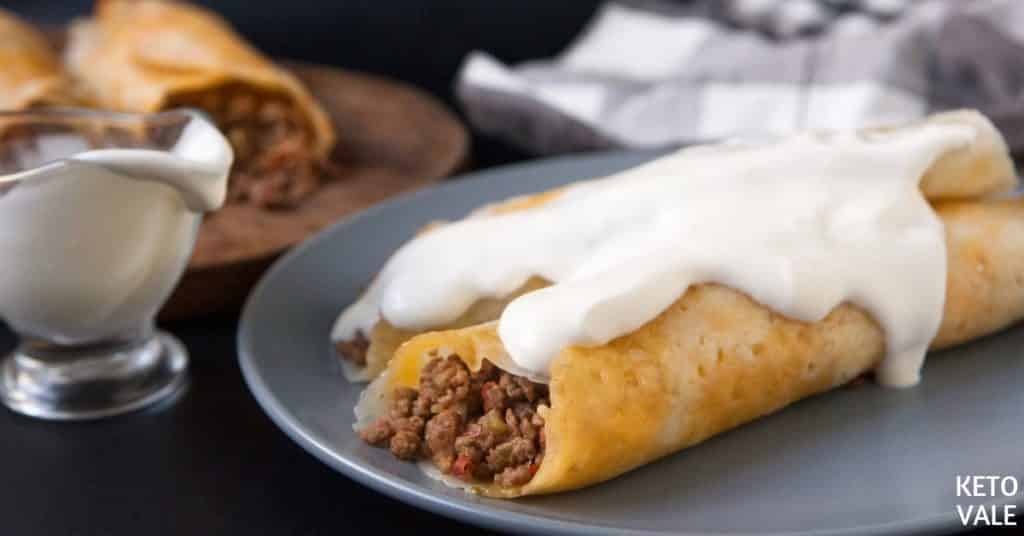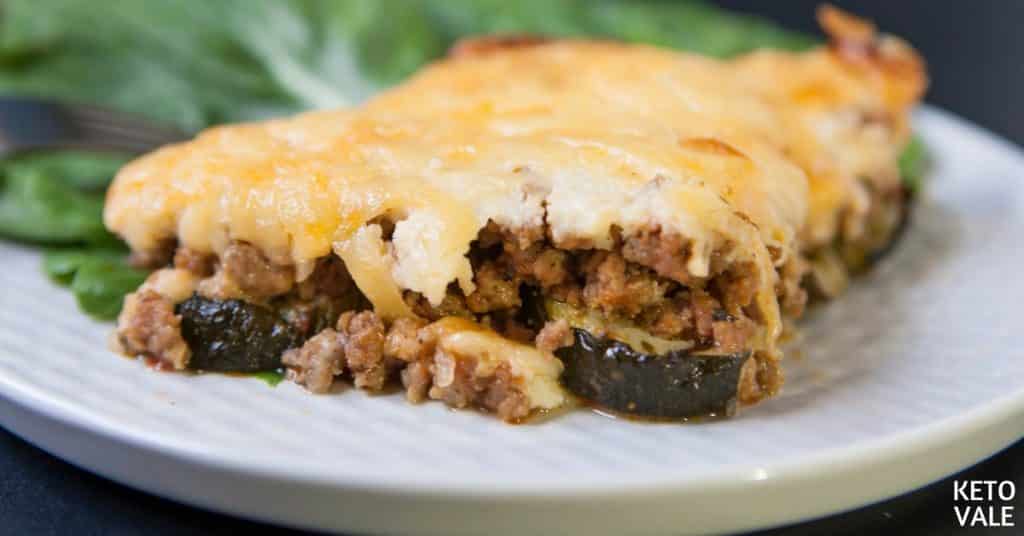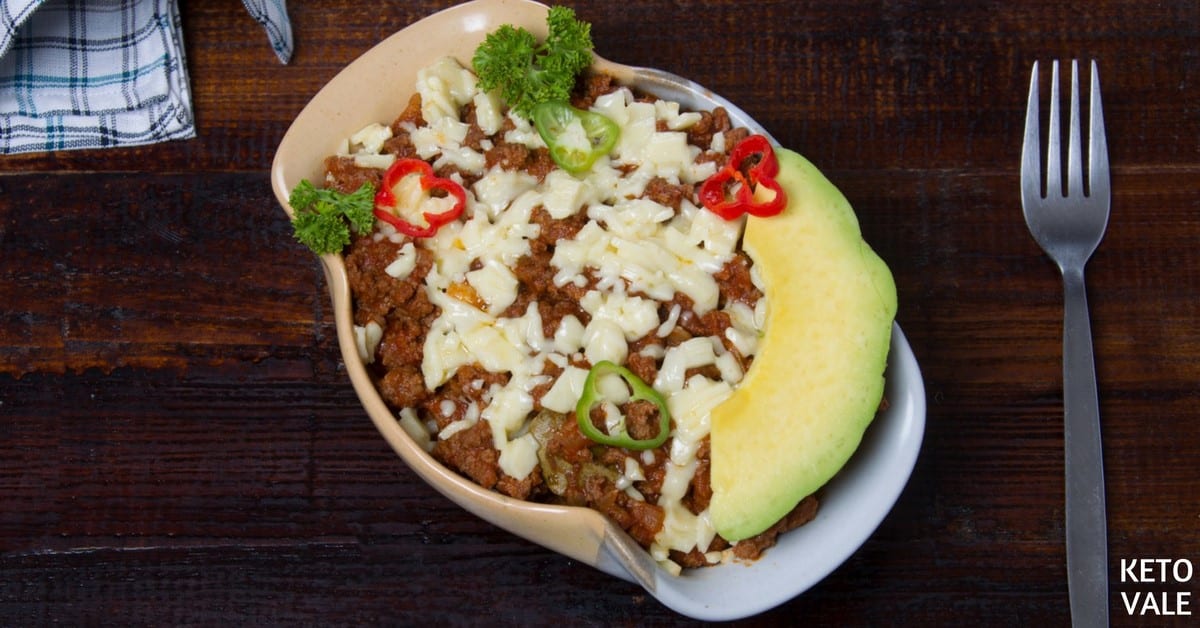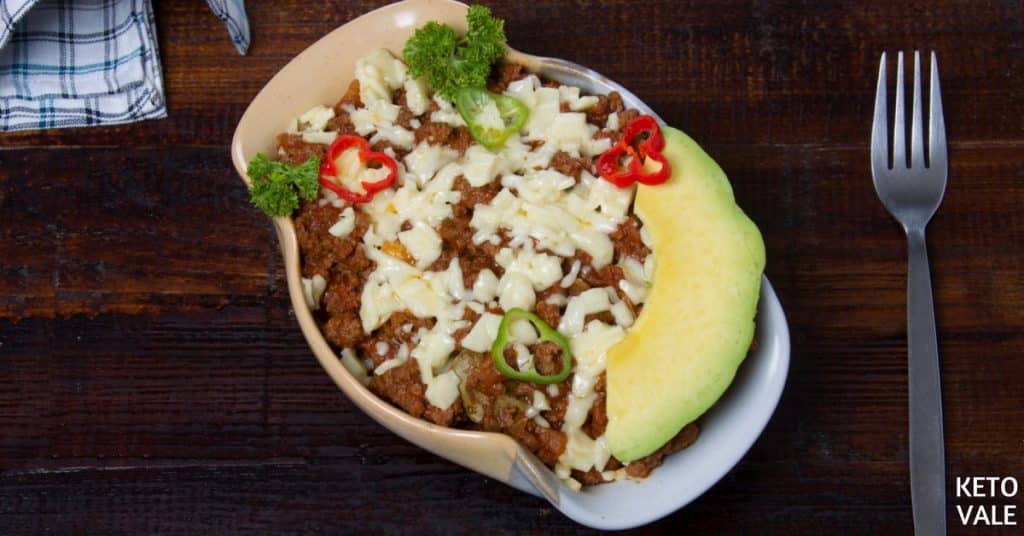 Pepper Steak with Cauliflower Rice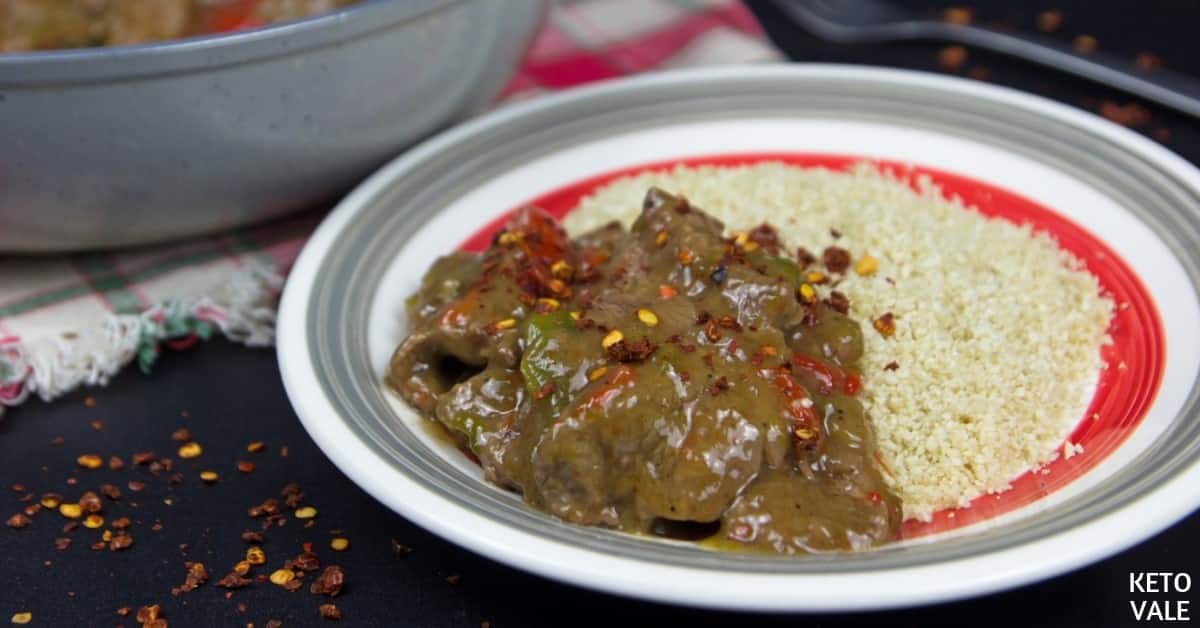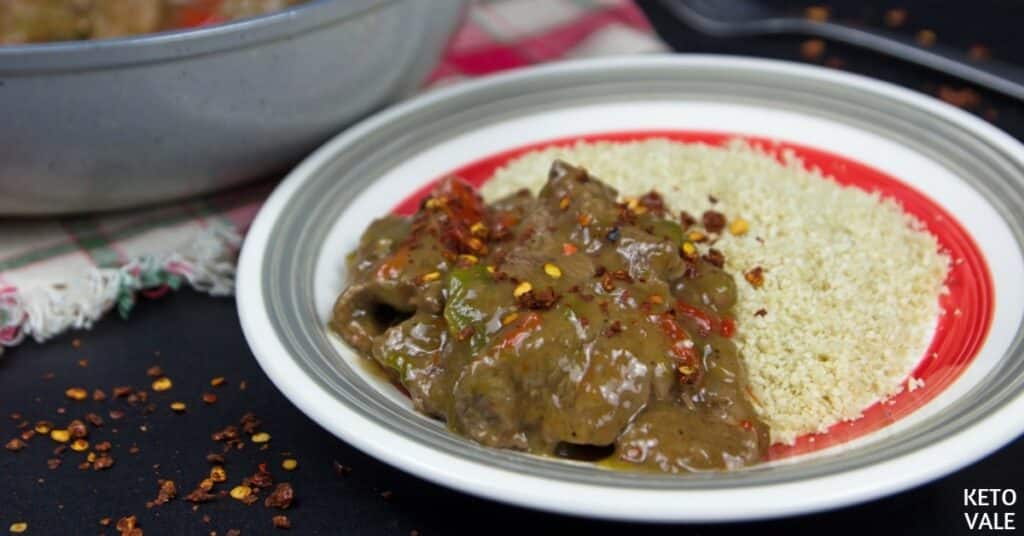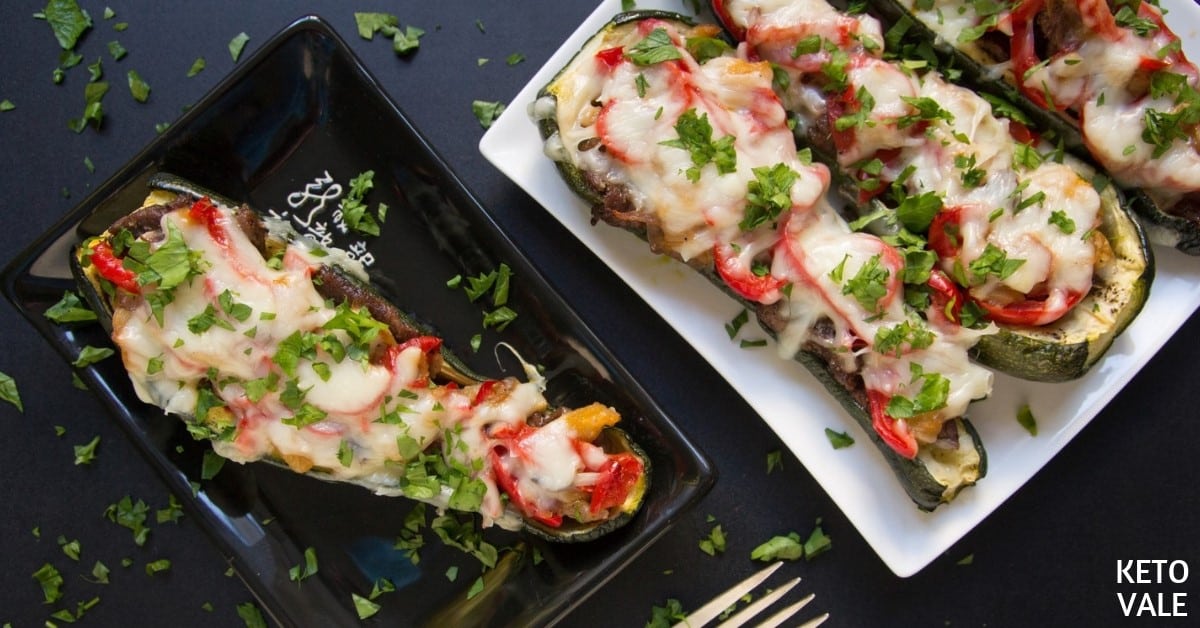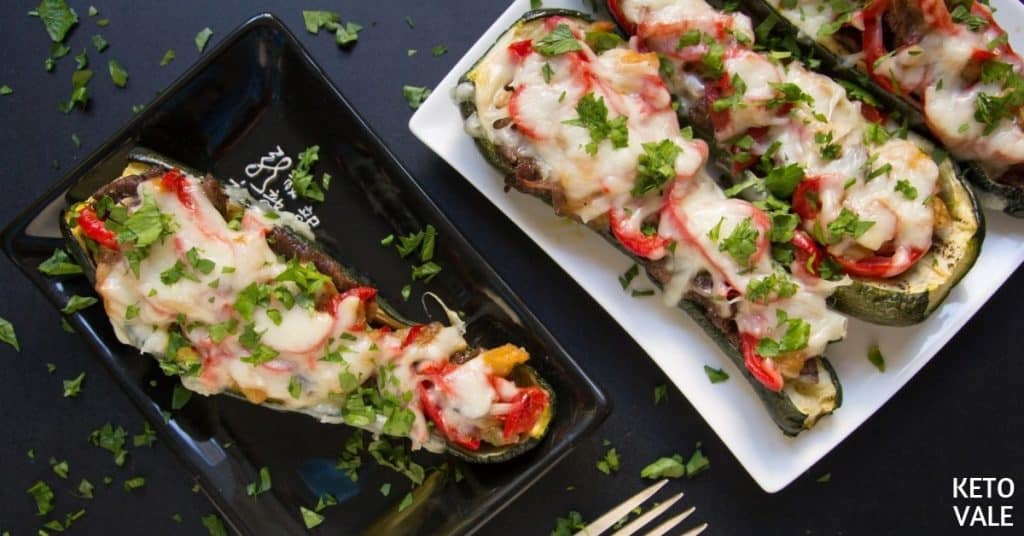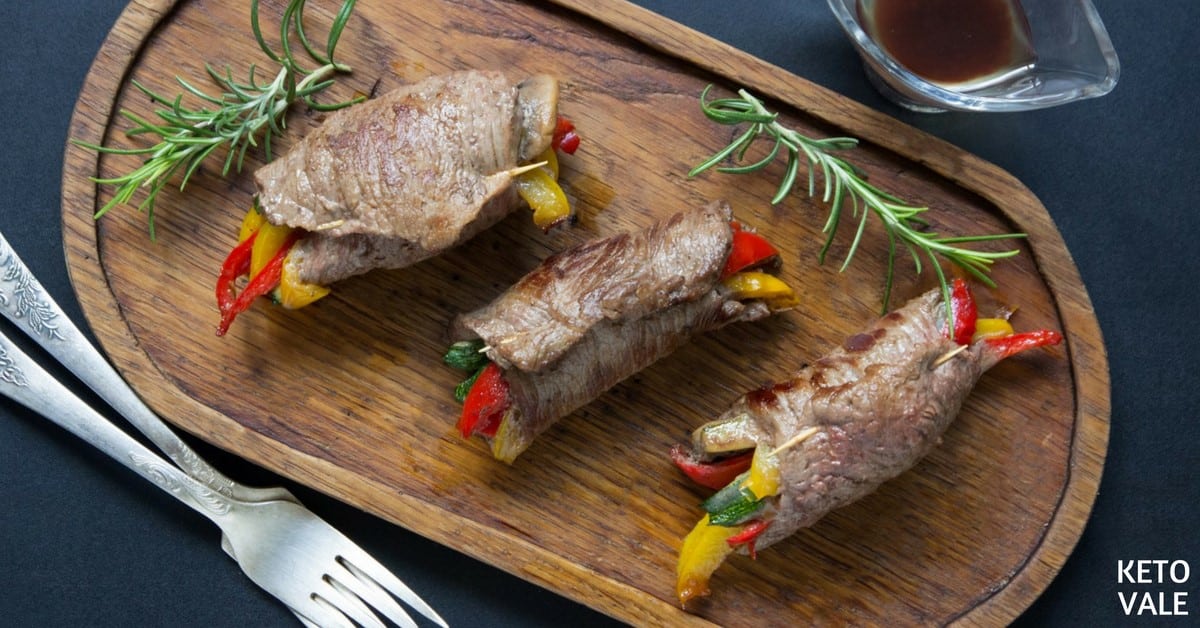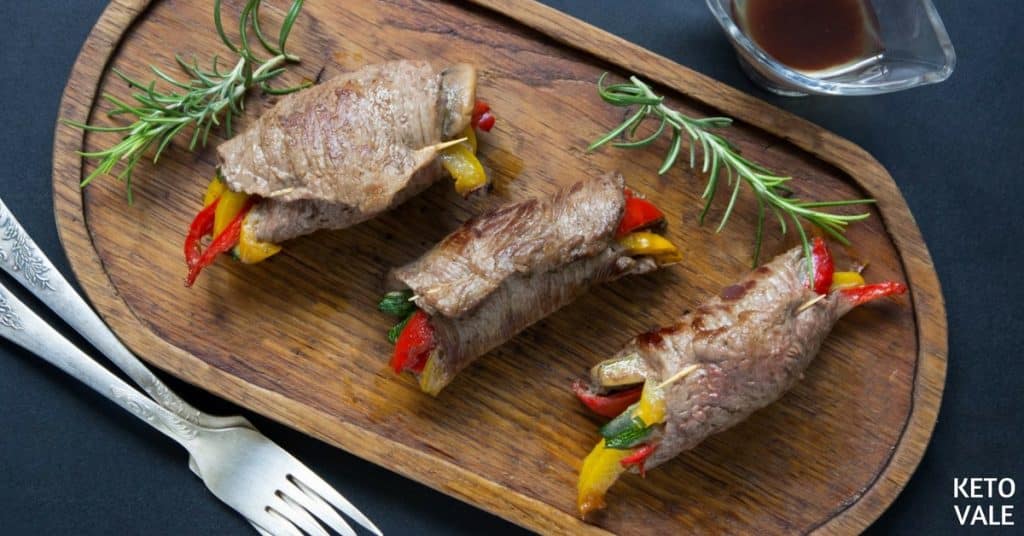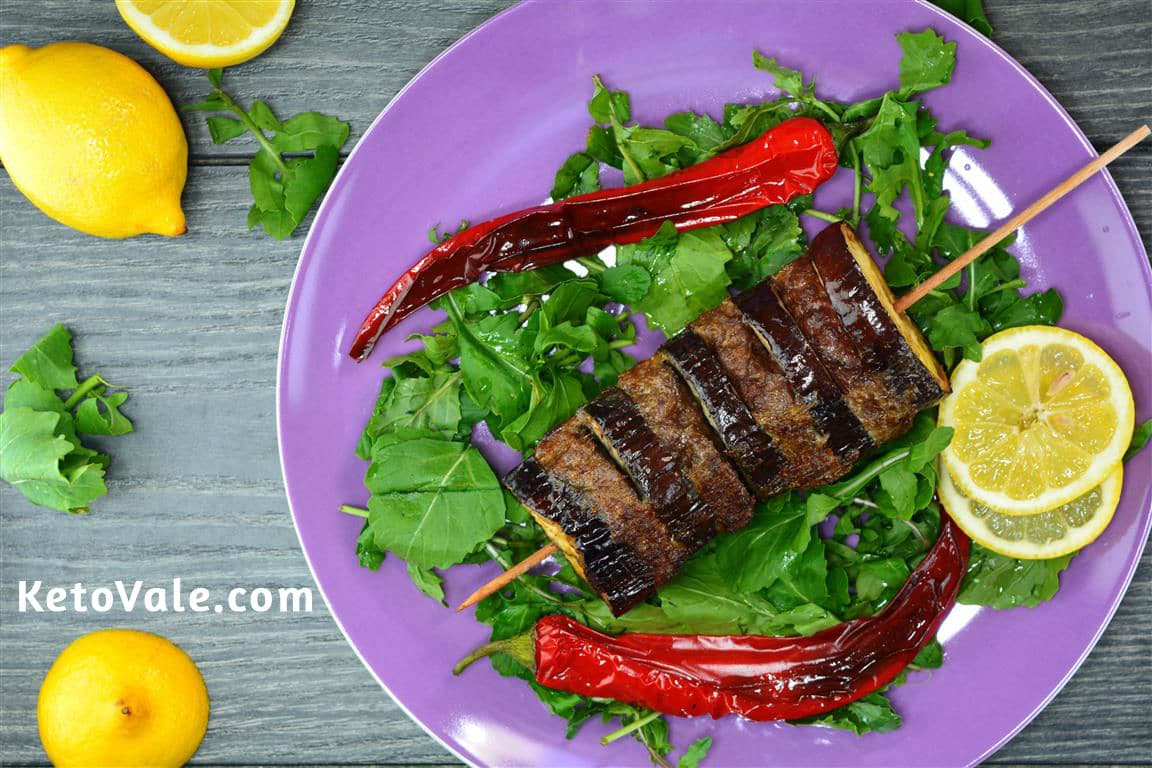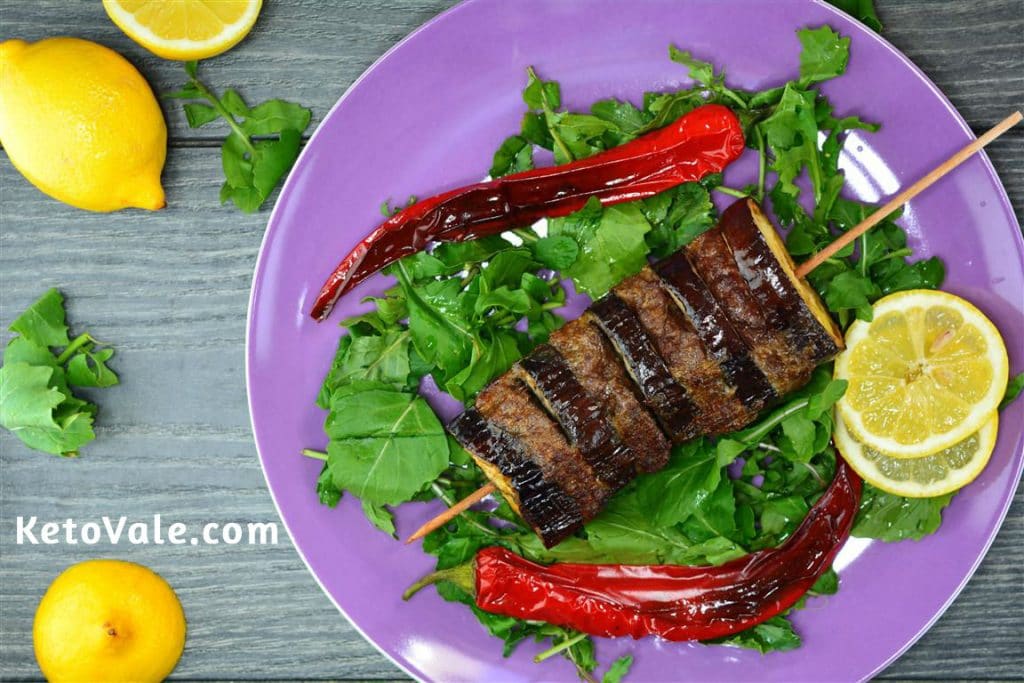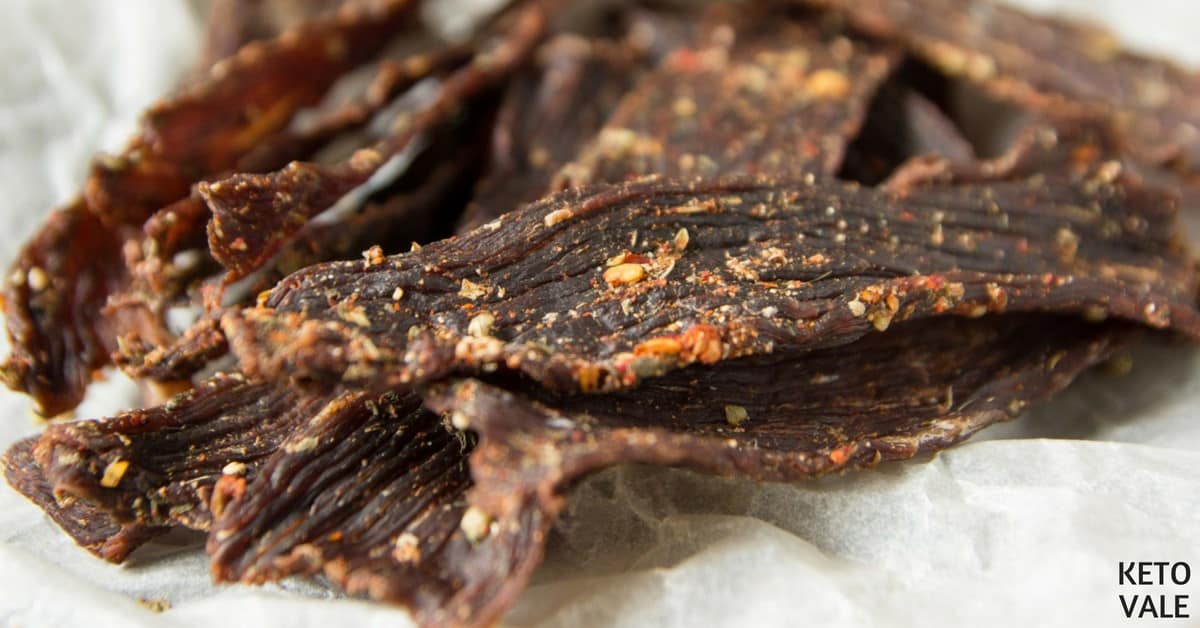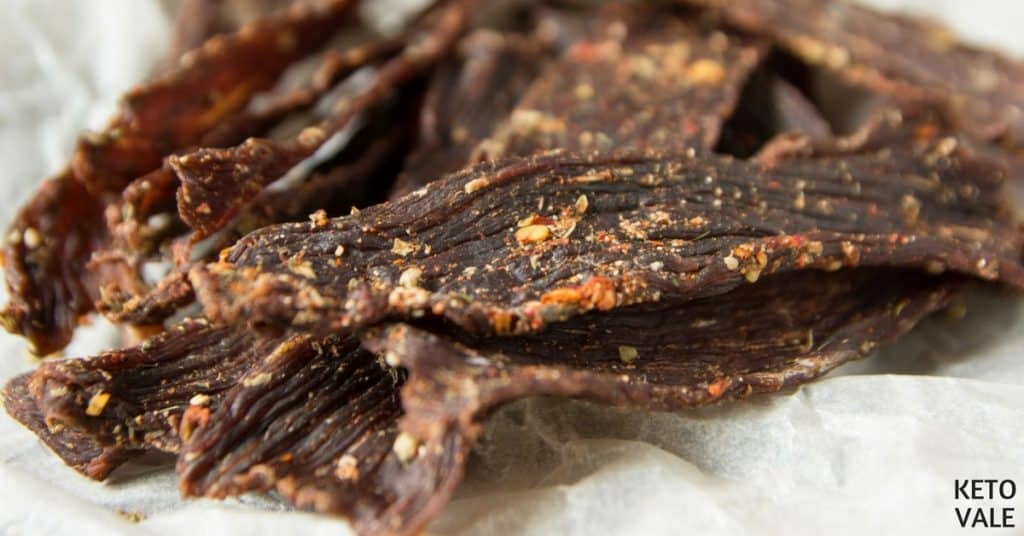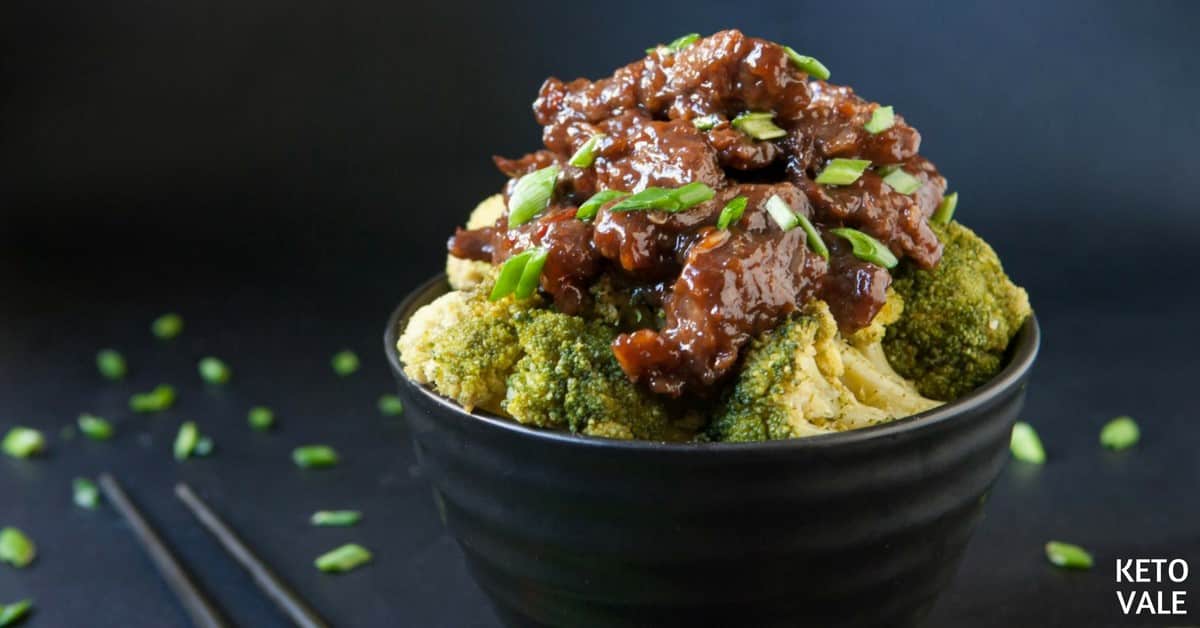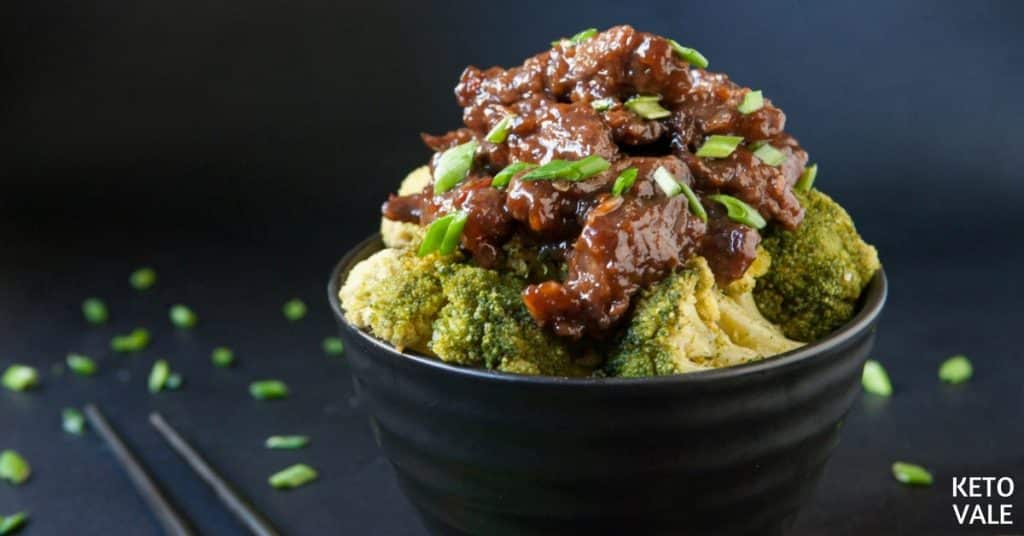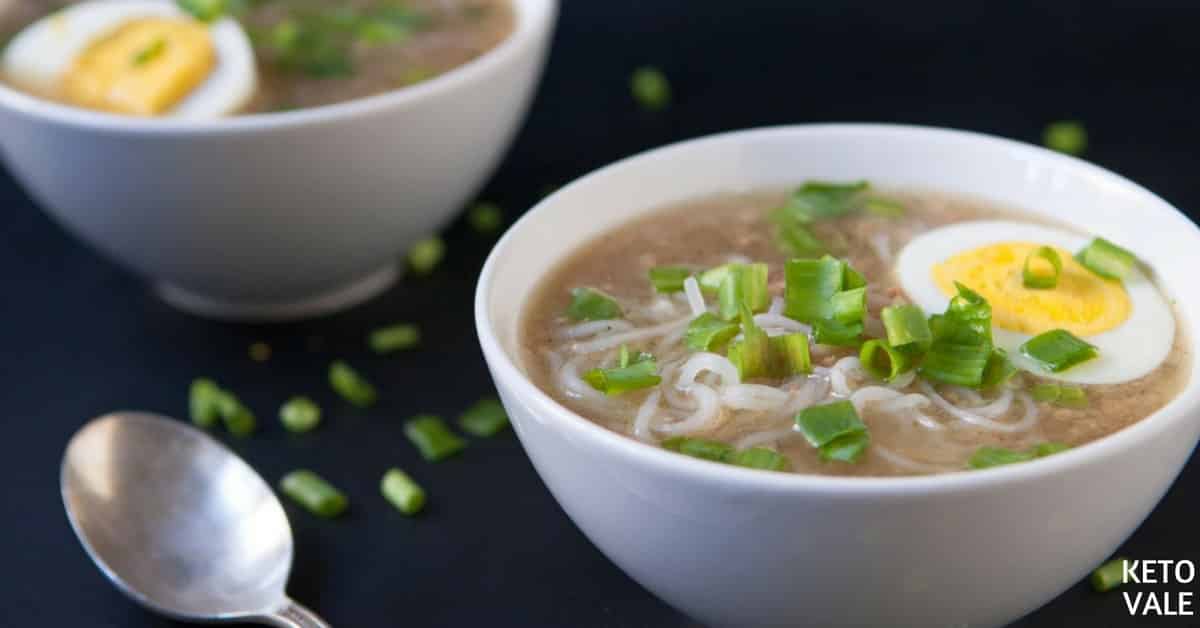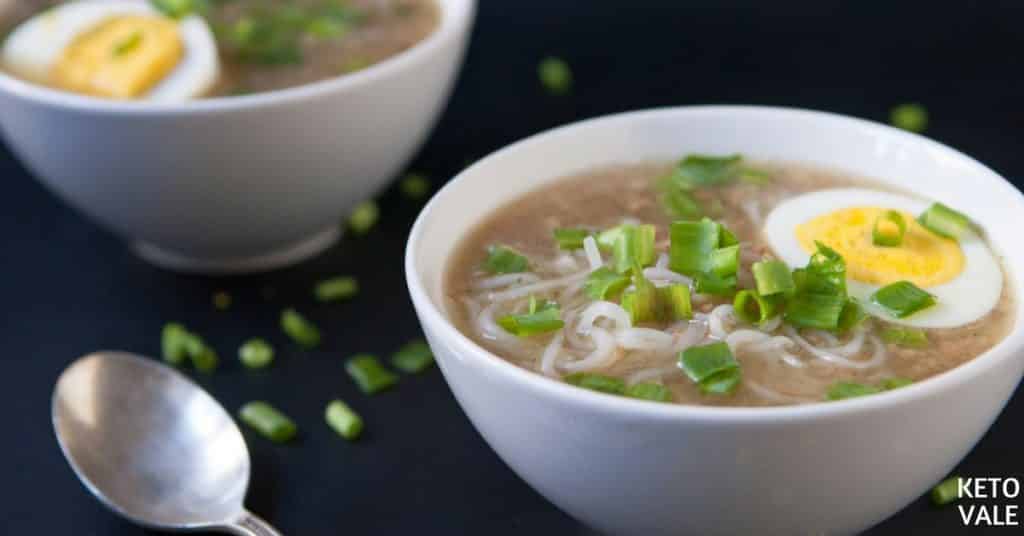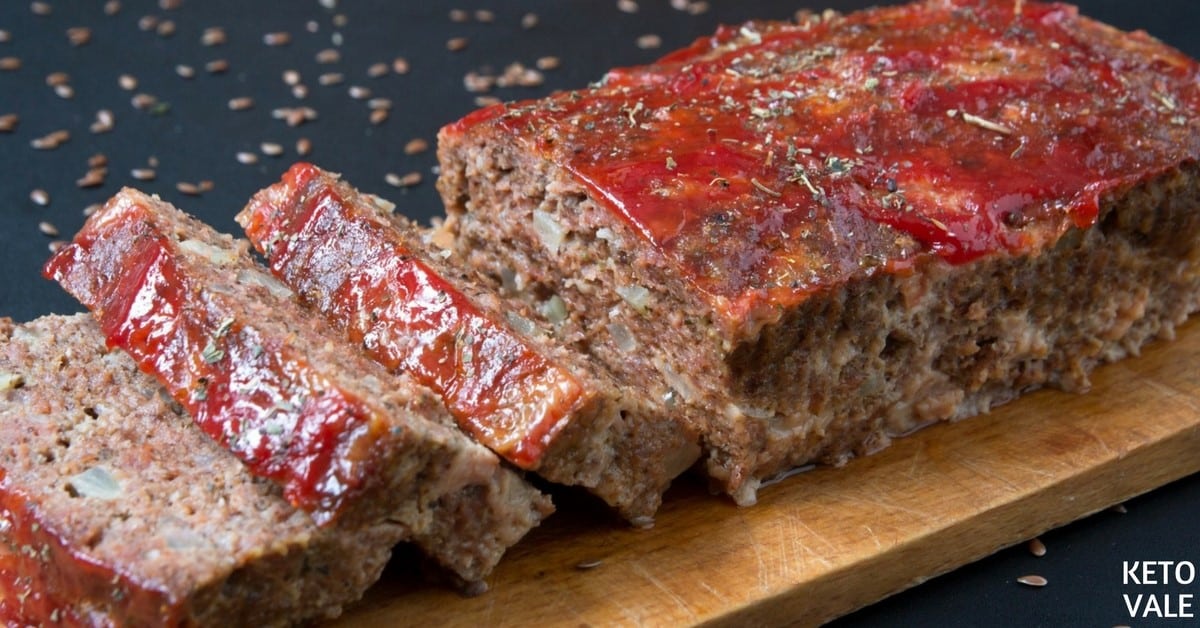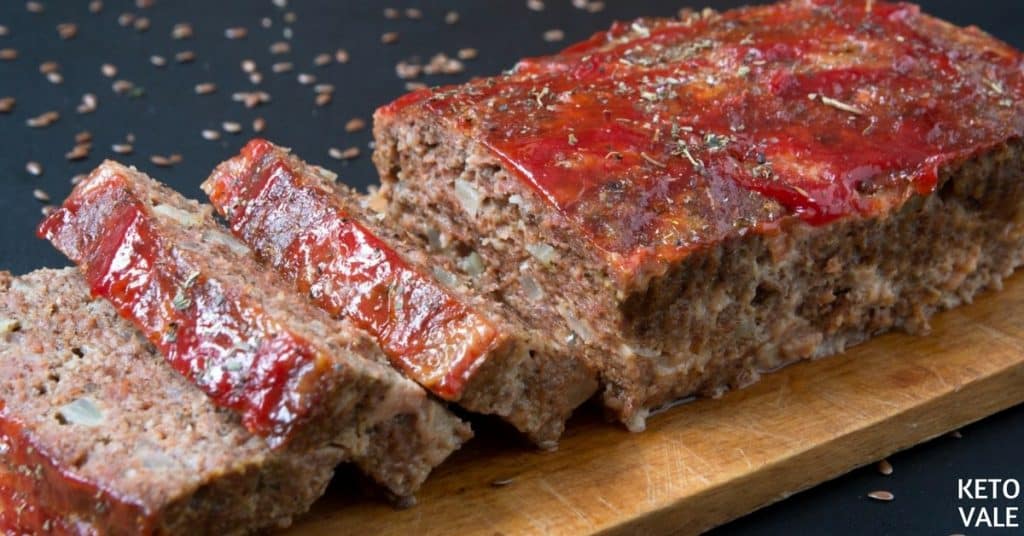 Beef Kebabs with Cucumber Yogurt Sauce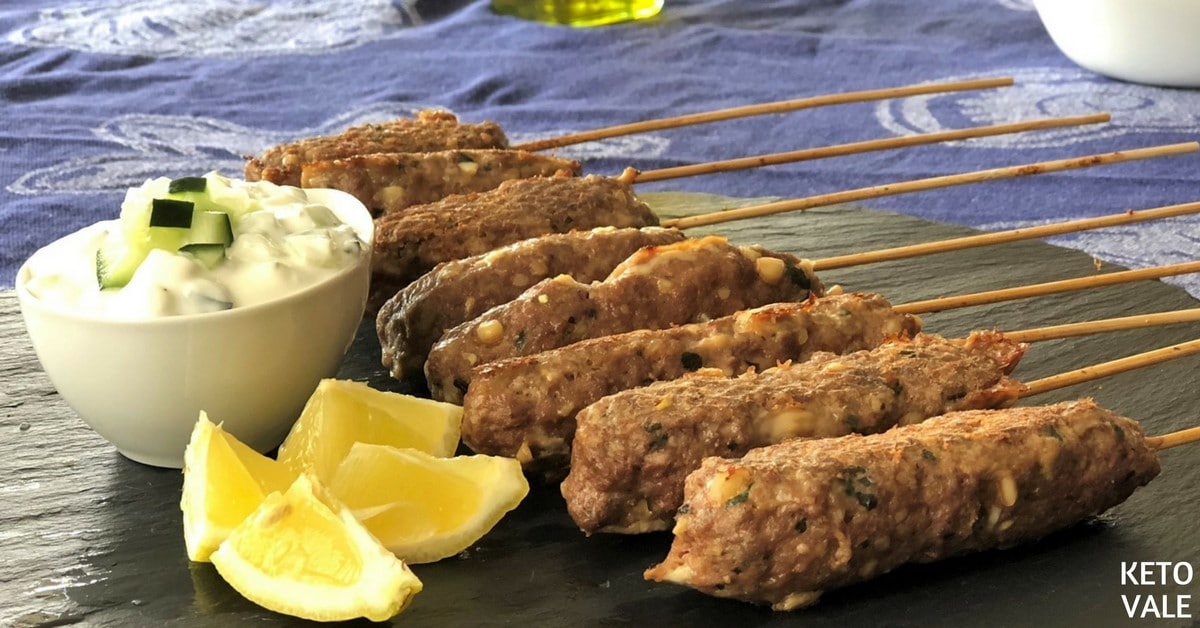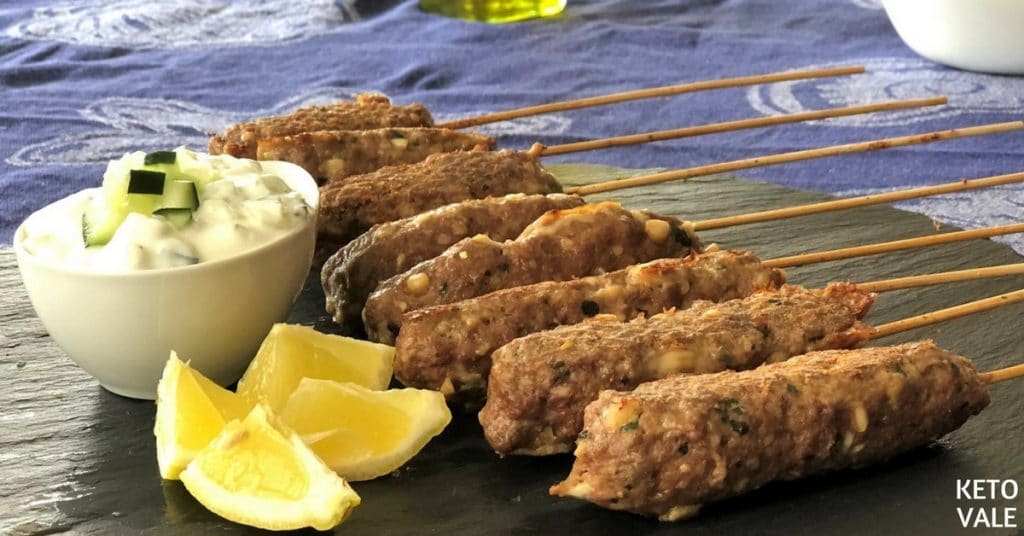 Beef Meatballs With Mint Gremolata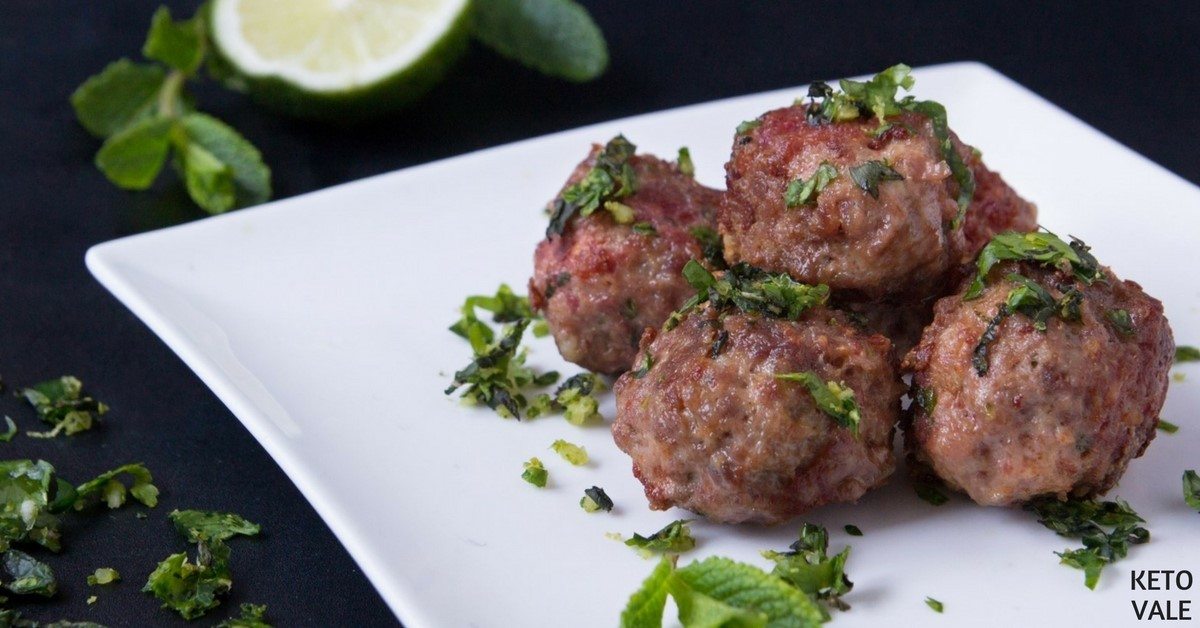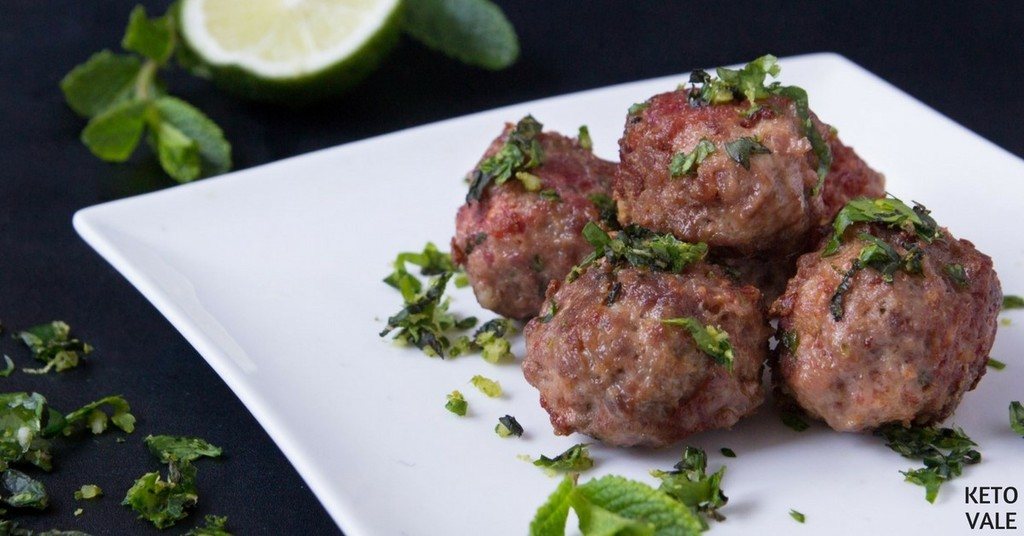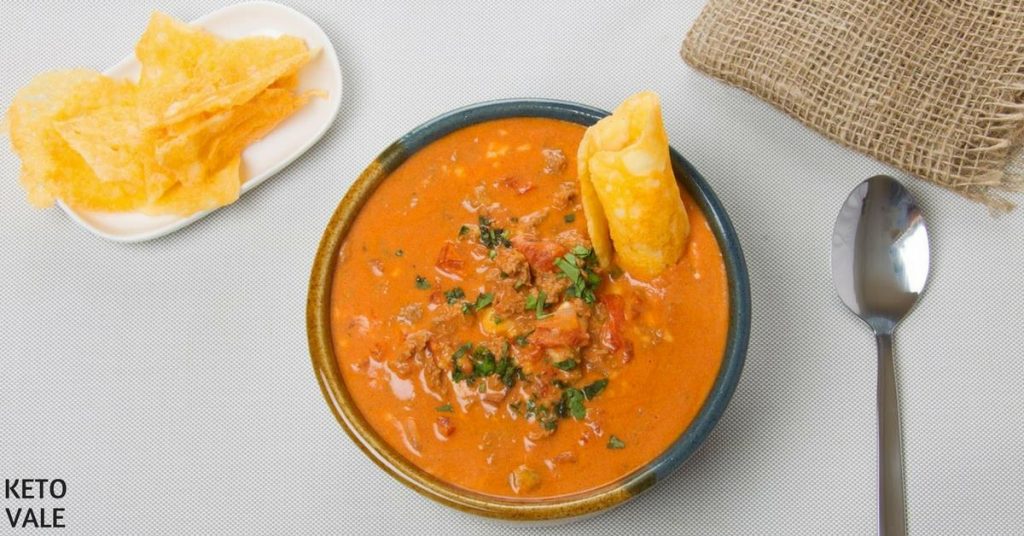 Easy and Delicious Ground Beef Meatloaf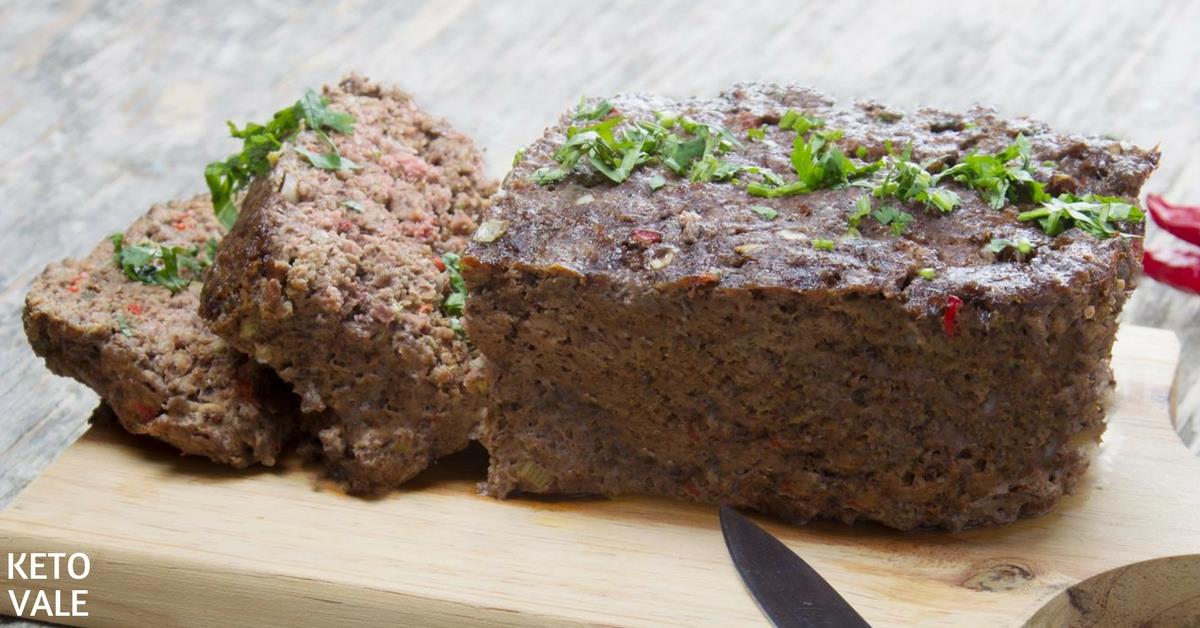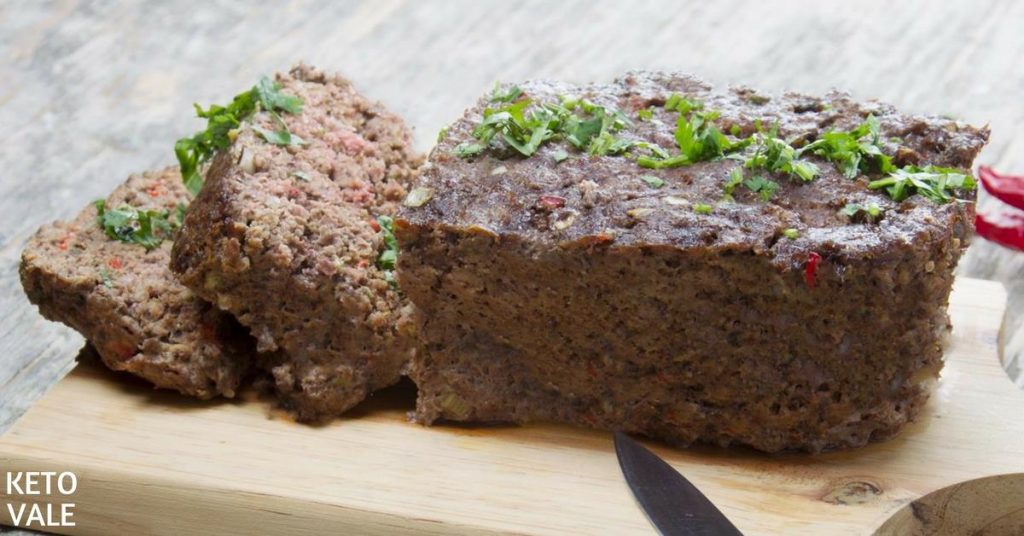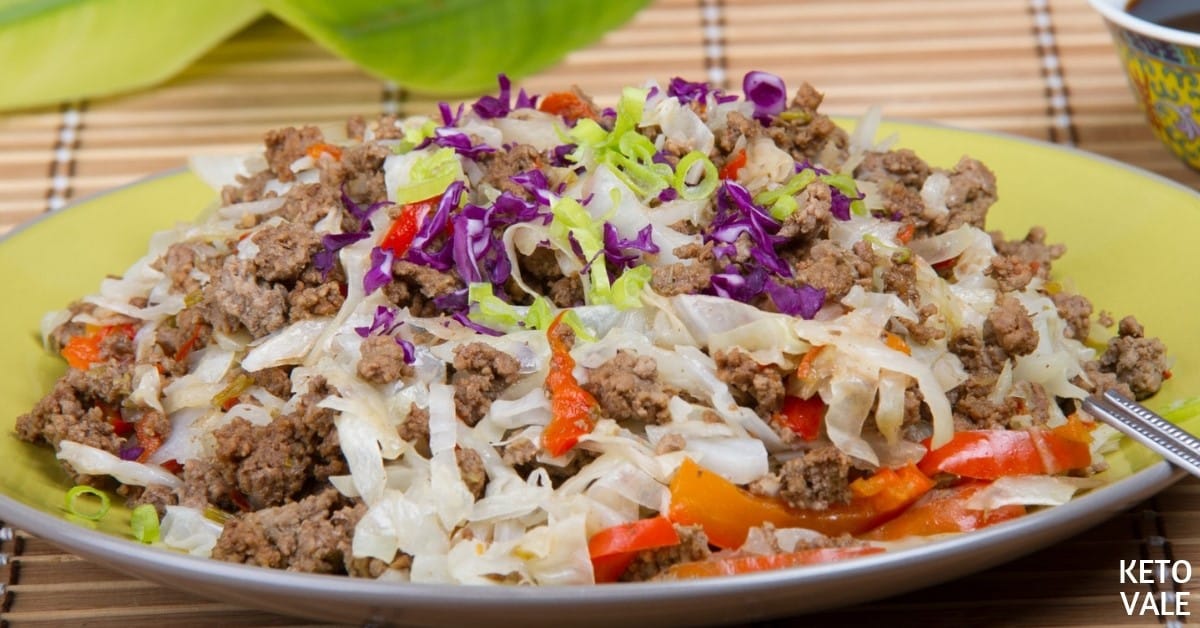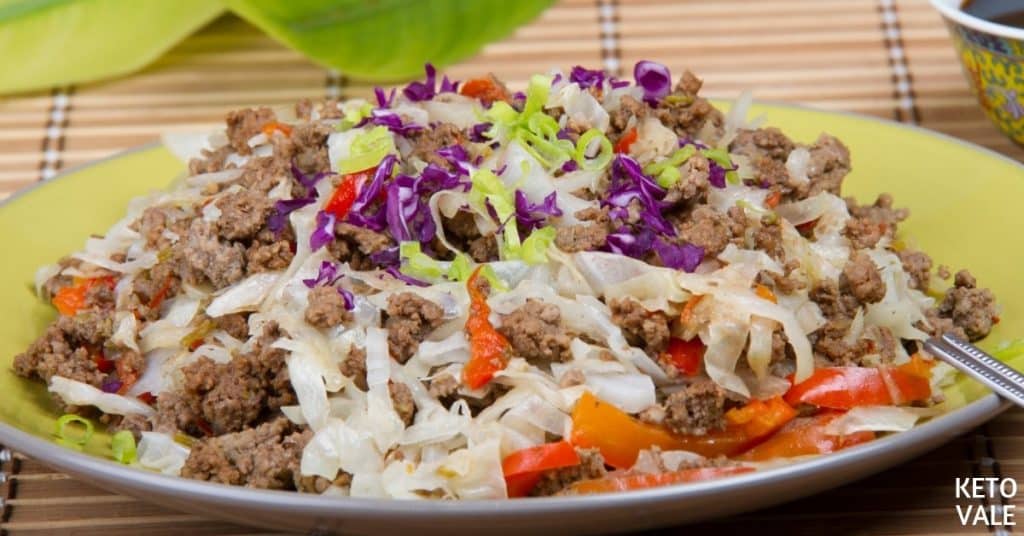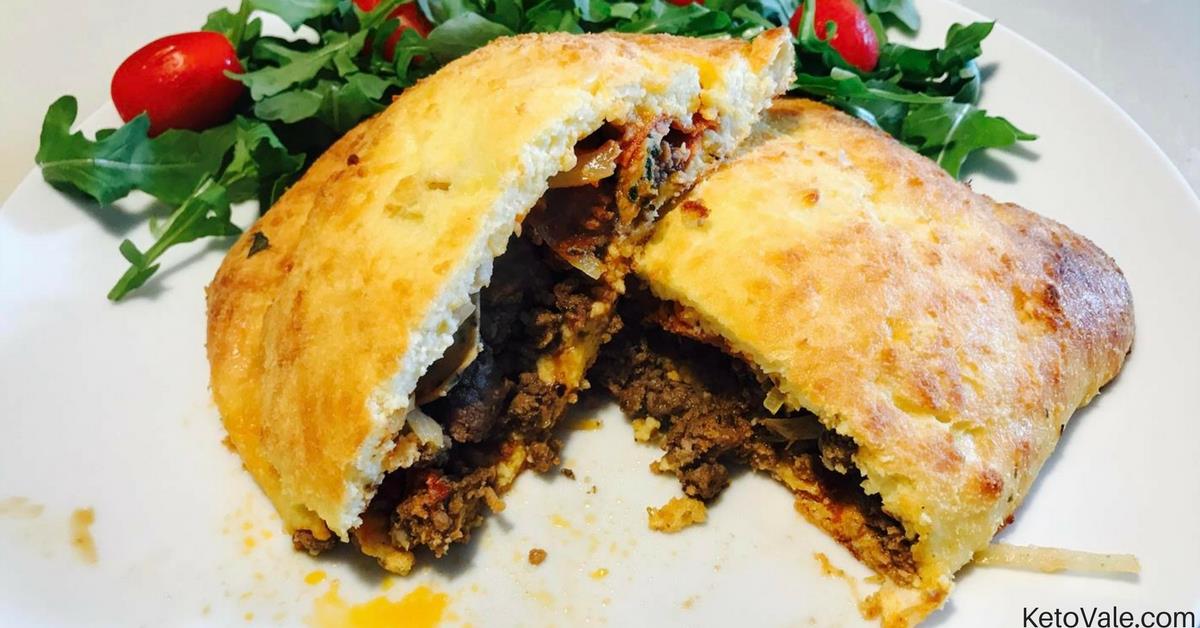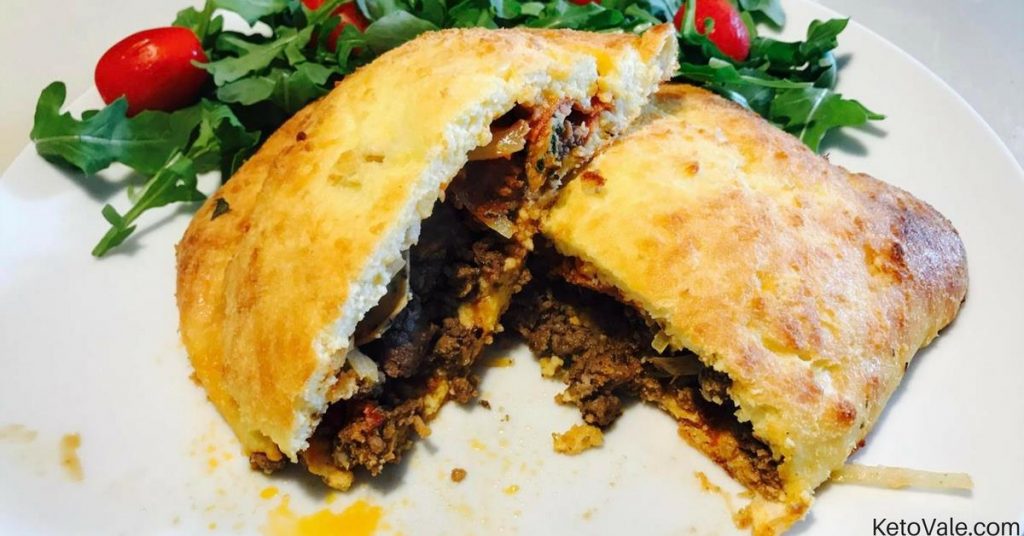 Lettuce Rolls with Ground Beef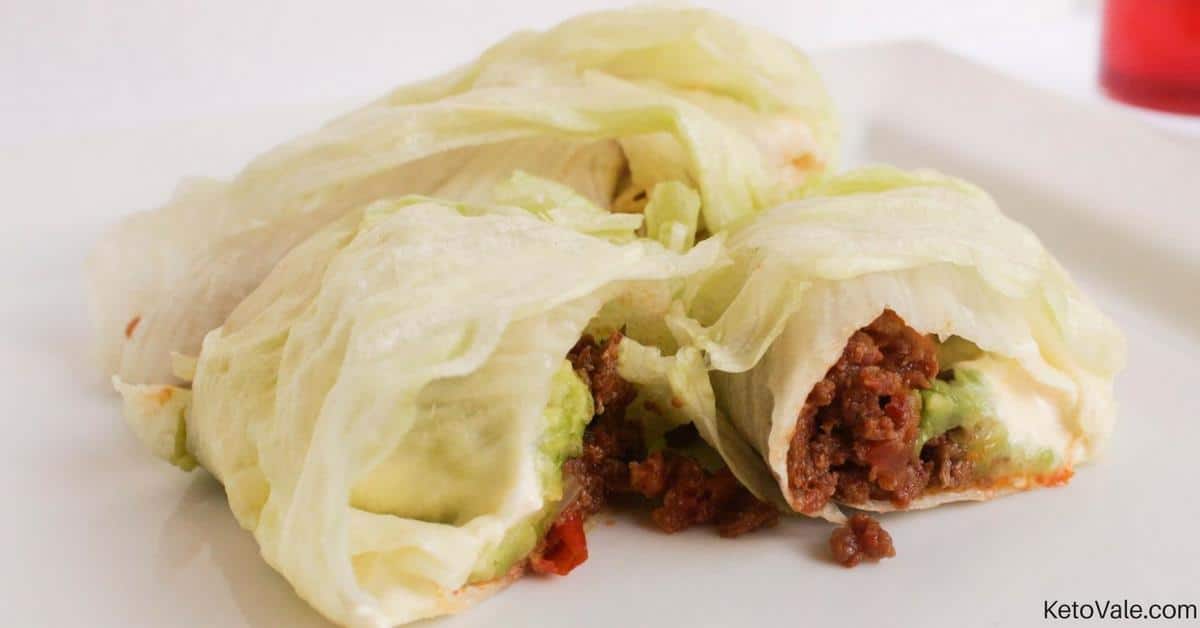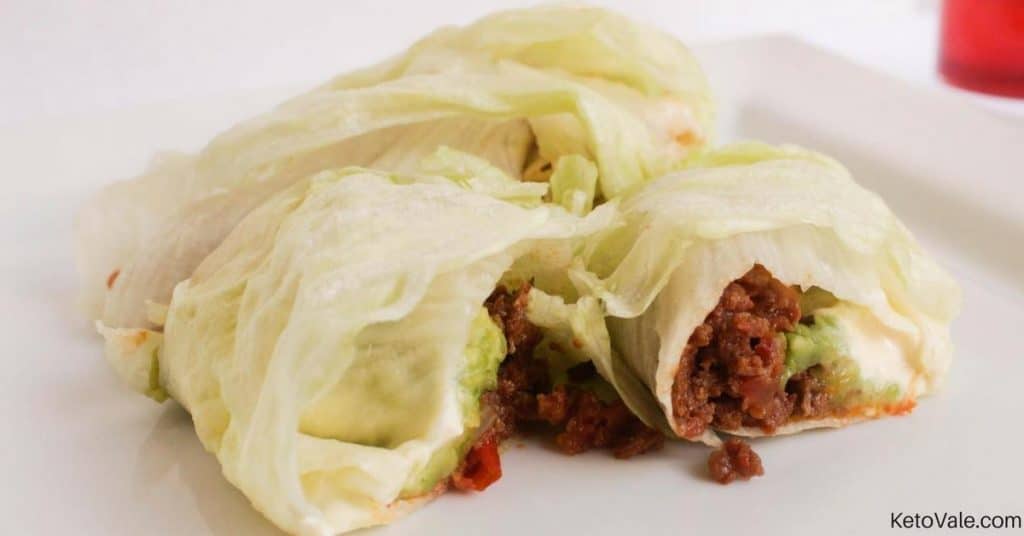 Stuffed Jalapeno Peppers with Ground Beef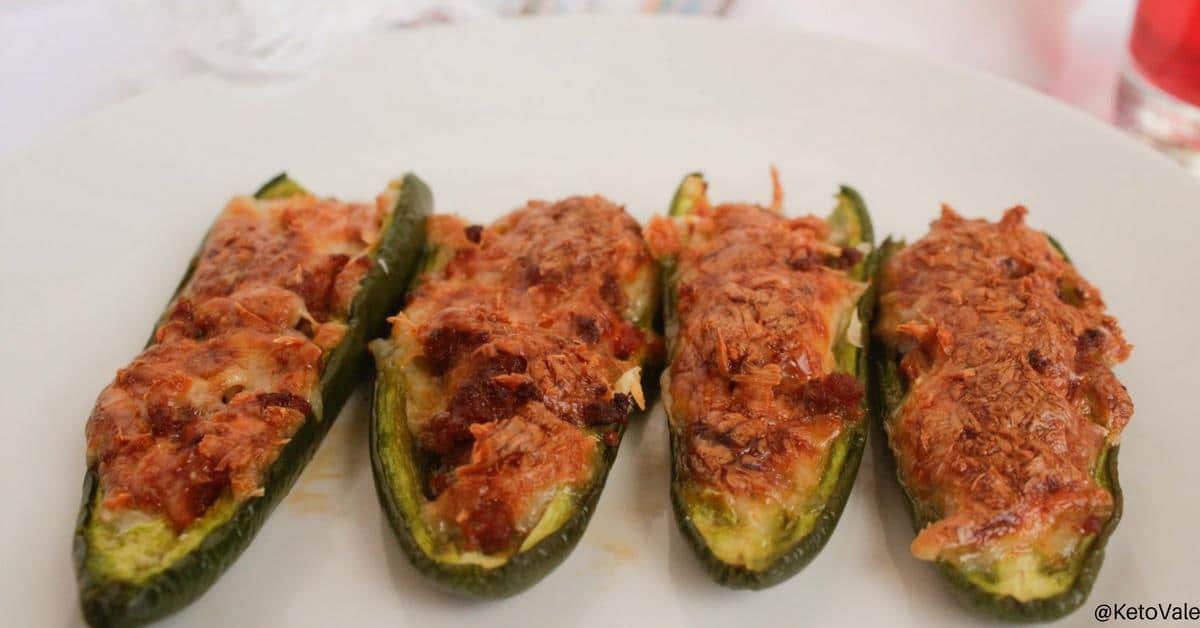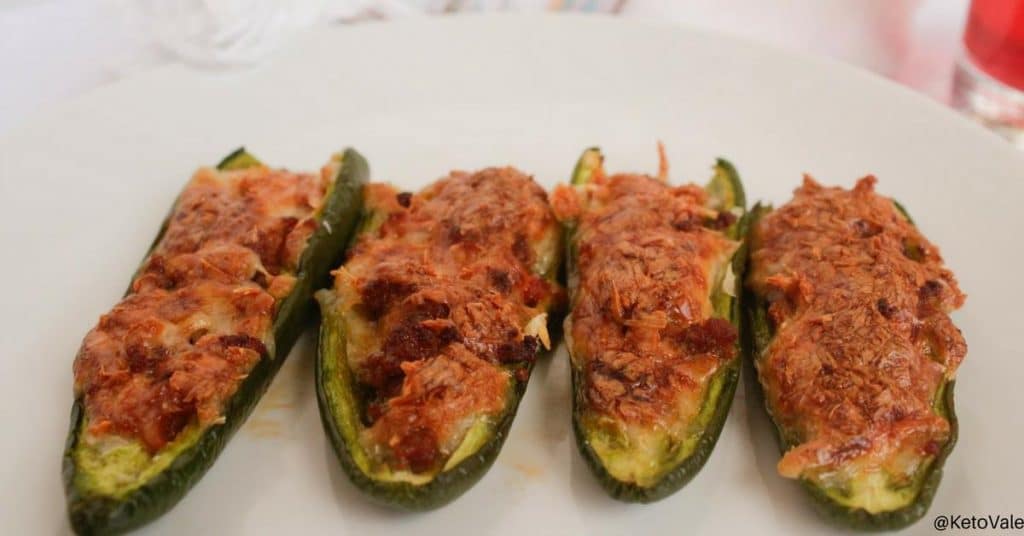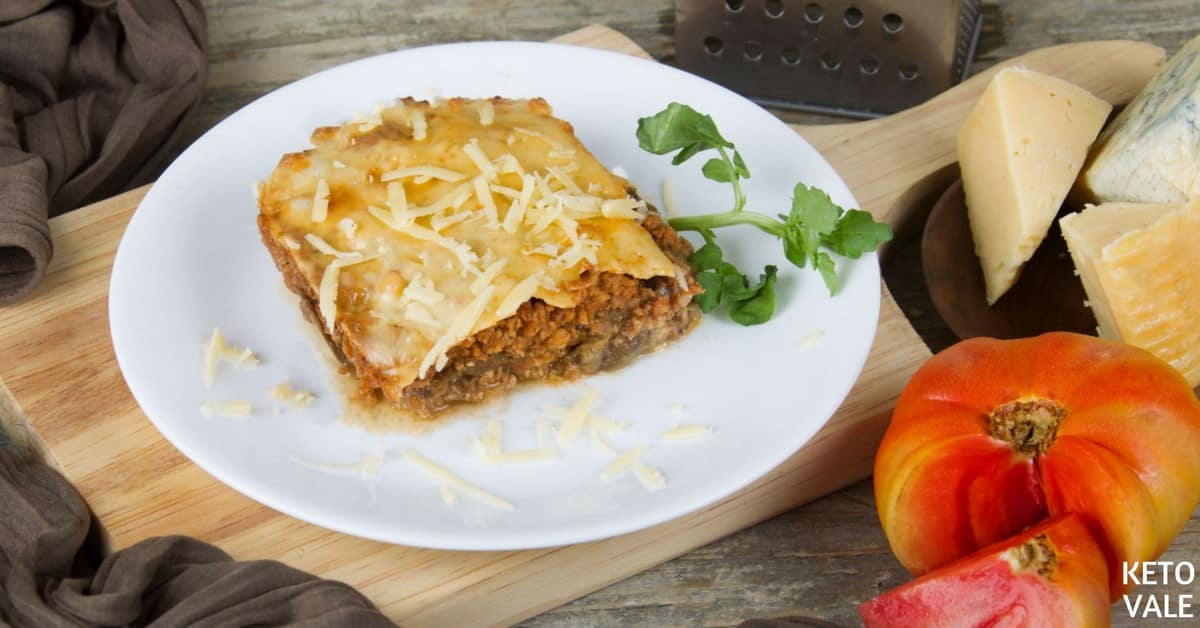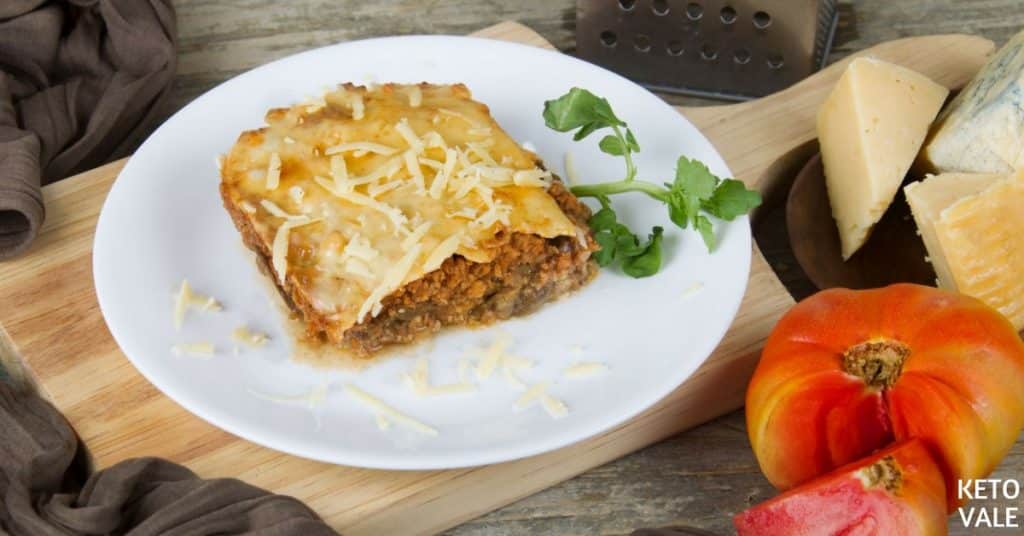 Nachos with Ground Beef and Guacamole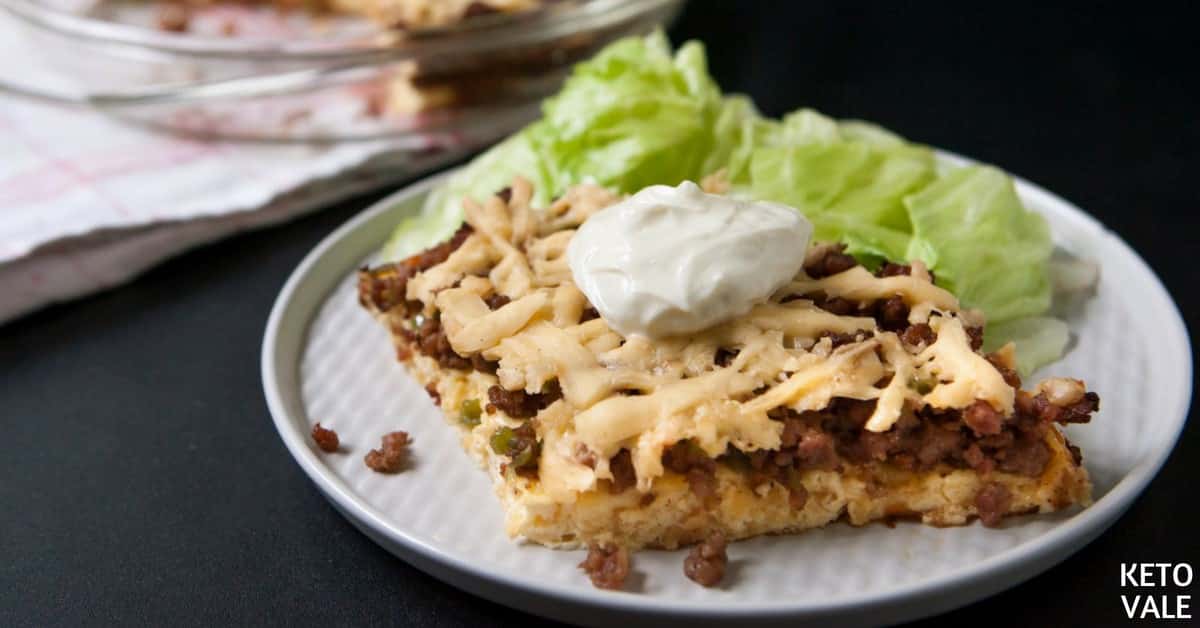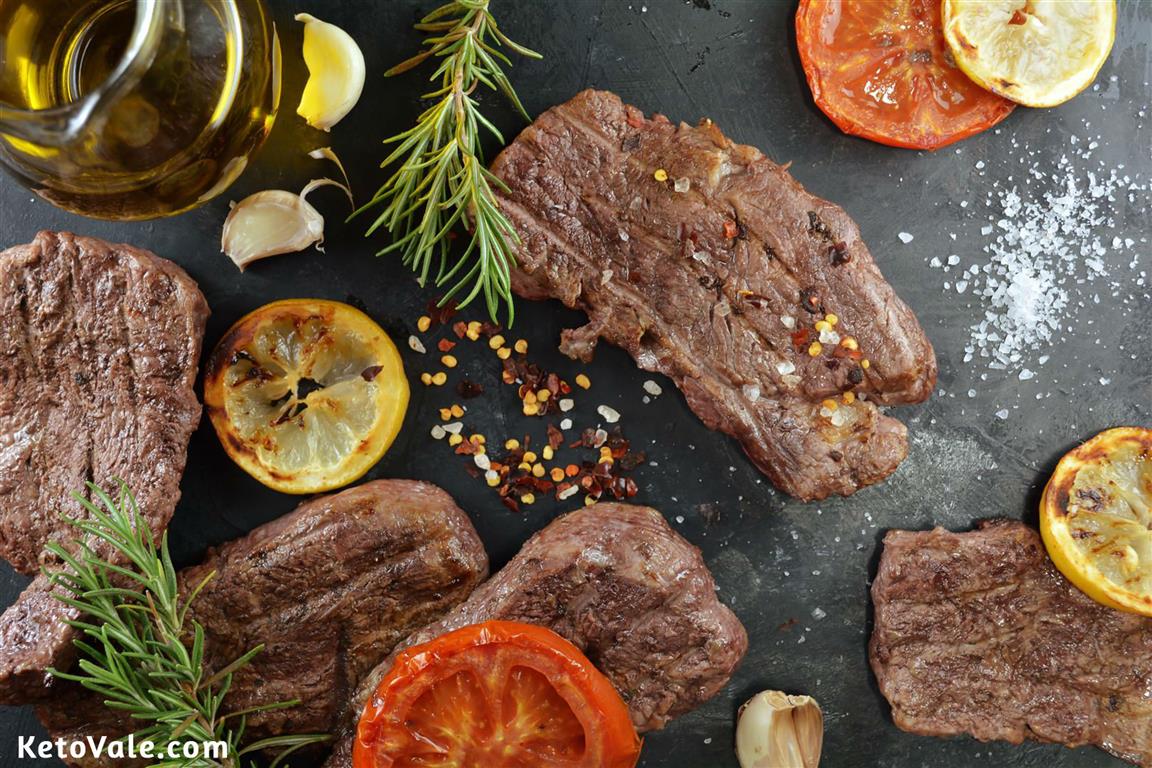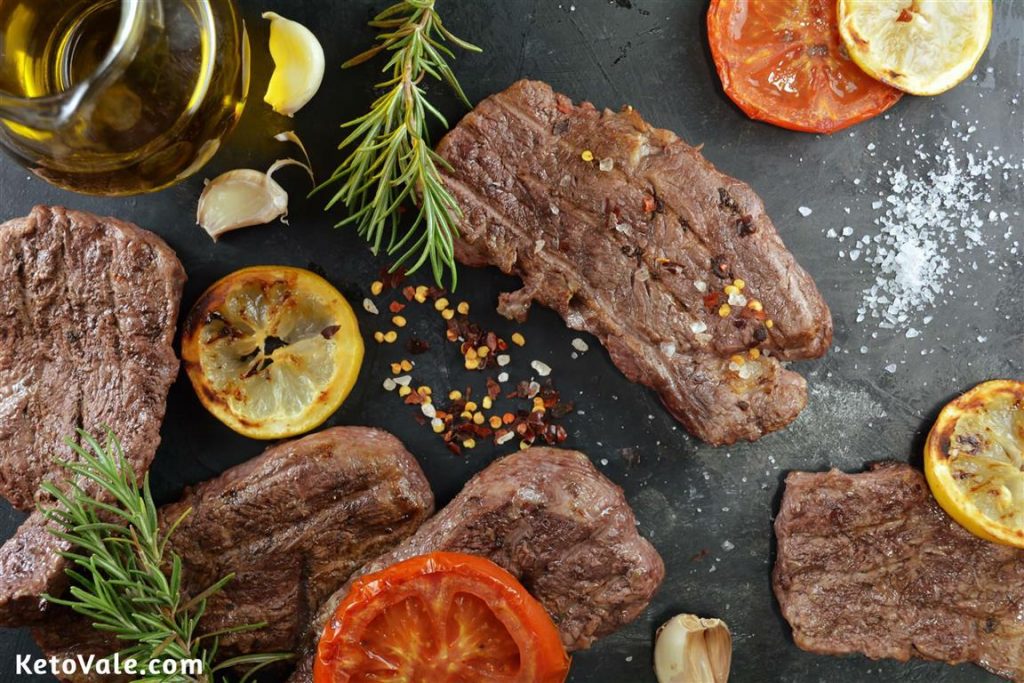 Beef Tortillas with Avocado, Tomato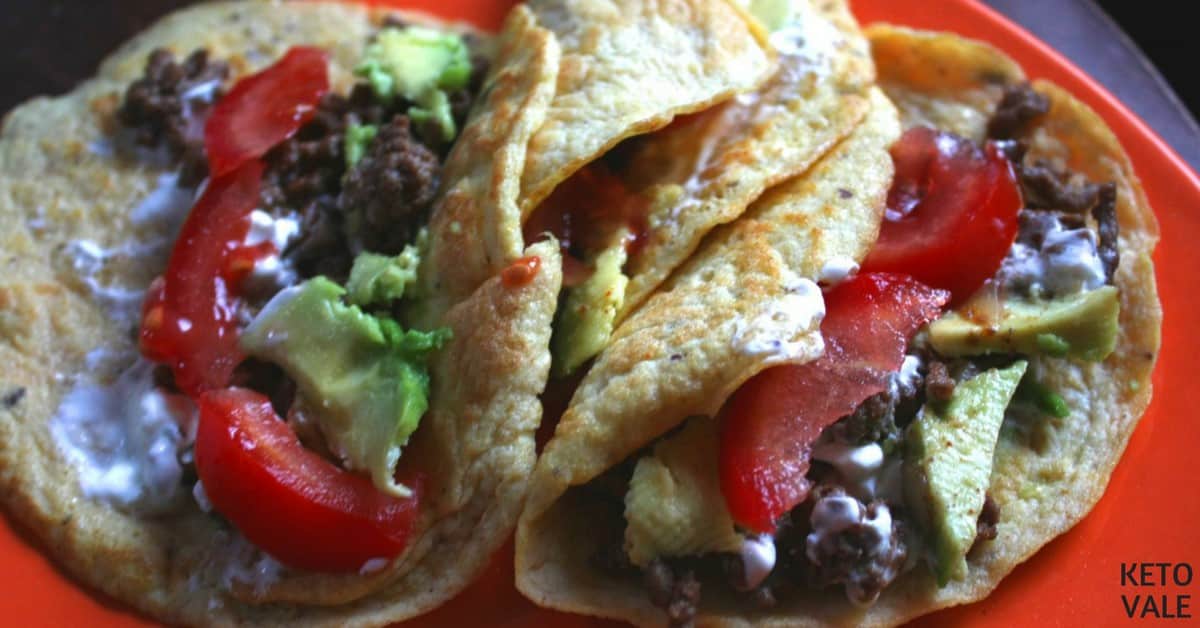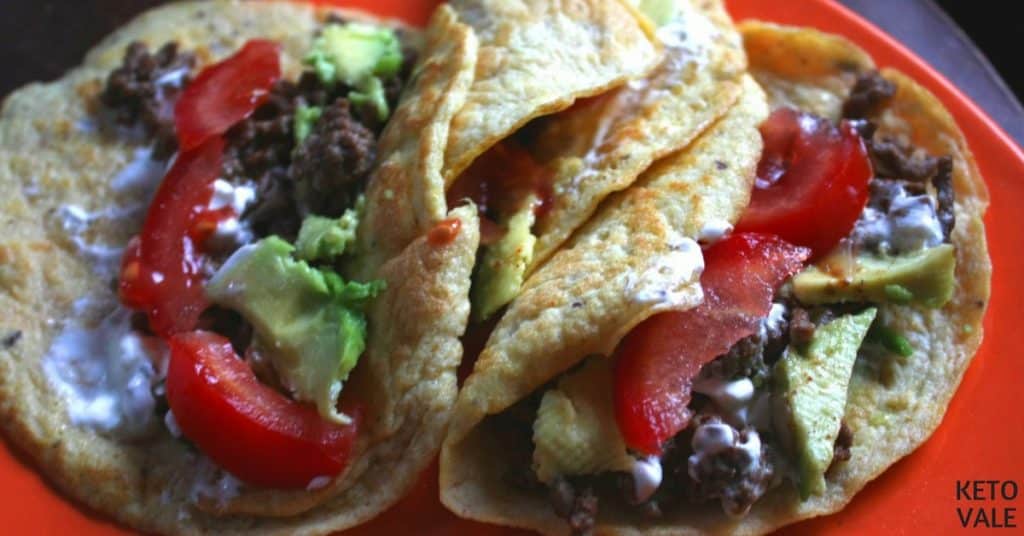 Beef Curry Soup with Coconut Milk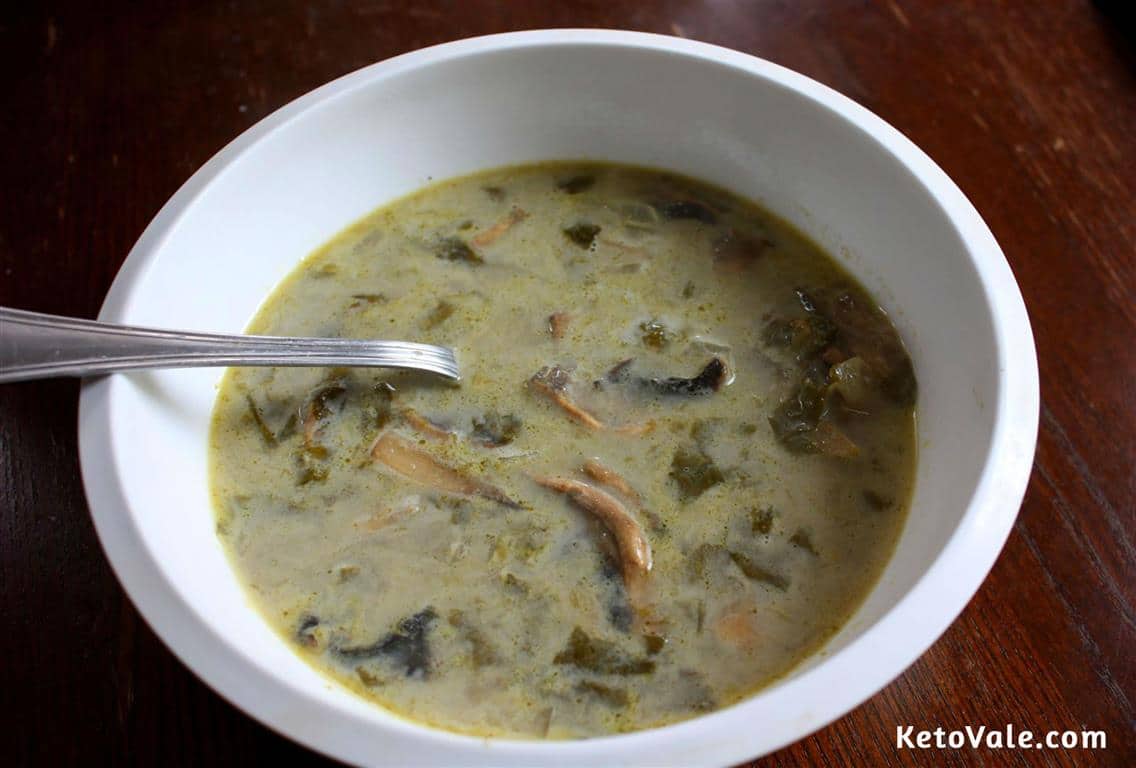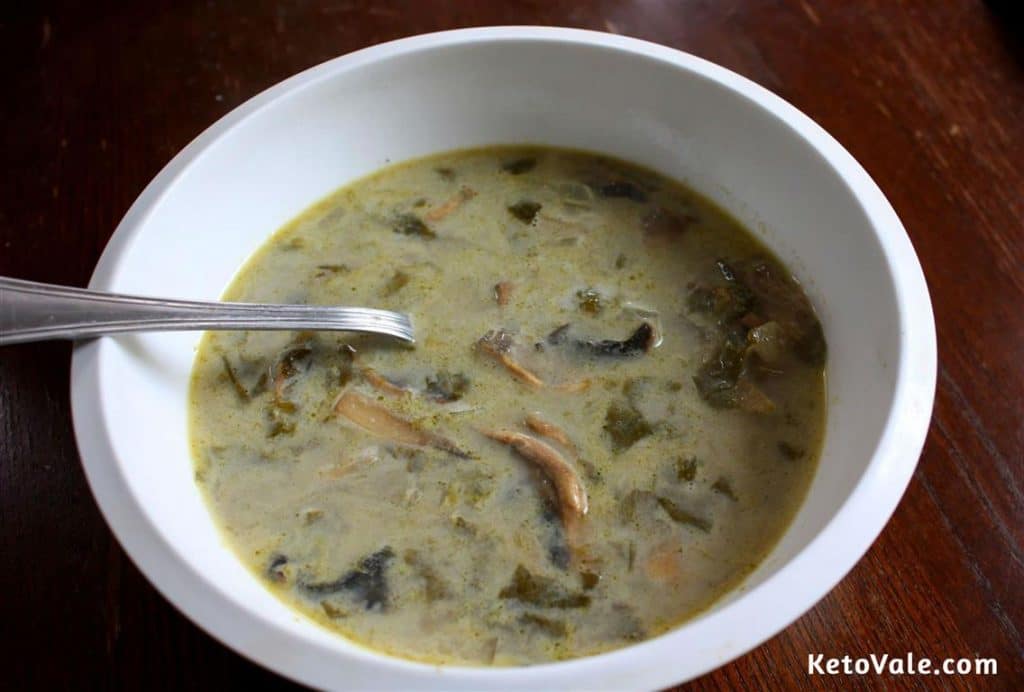 Grilled Beef Liver – Crispy and Juicy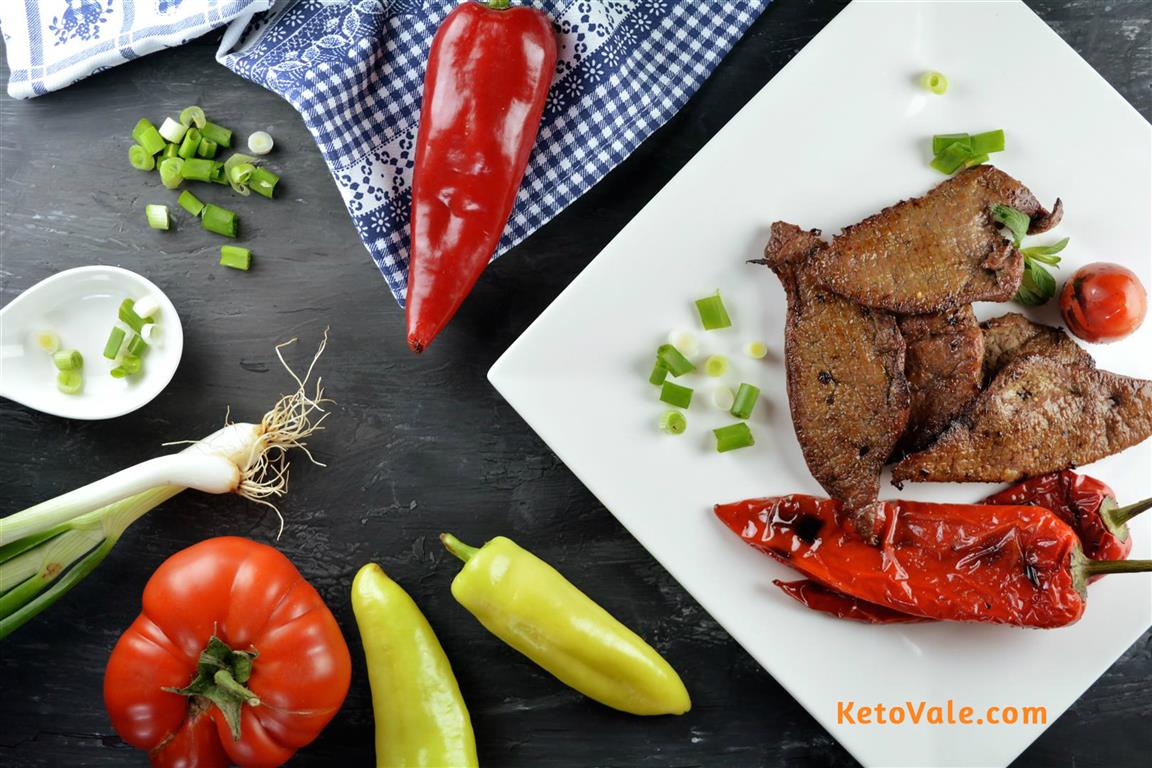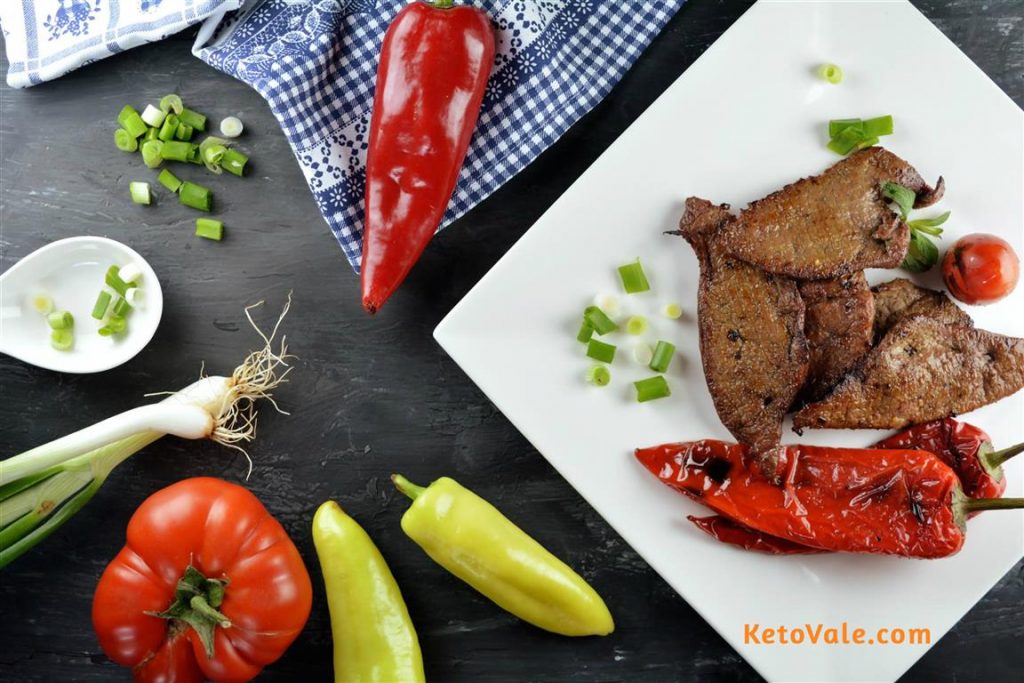 Ground Beef Skewers – Tender and Juicy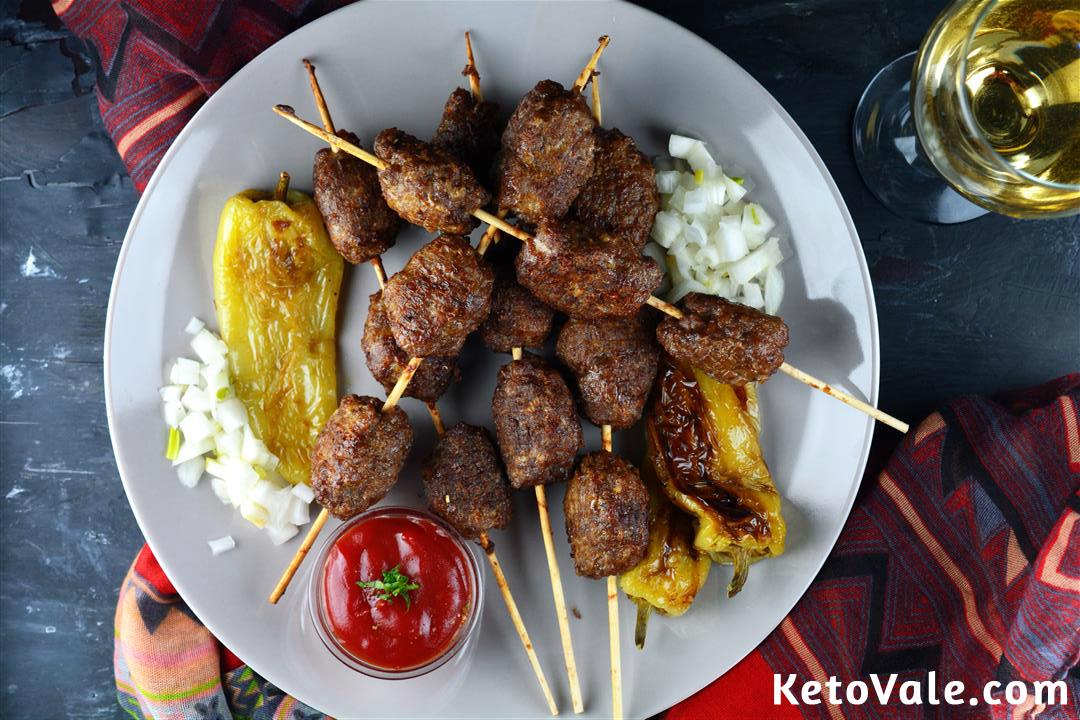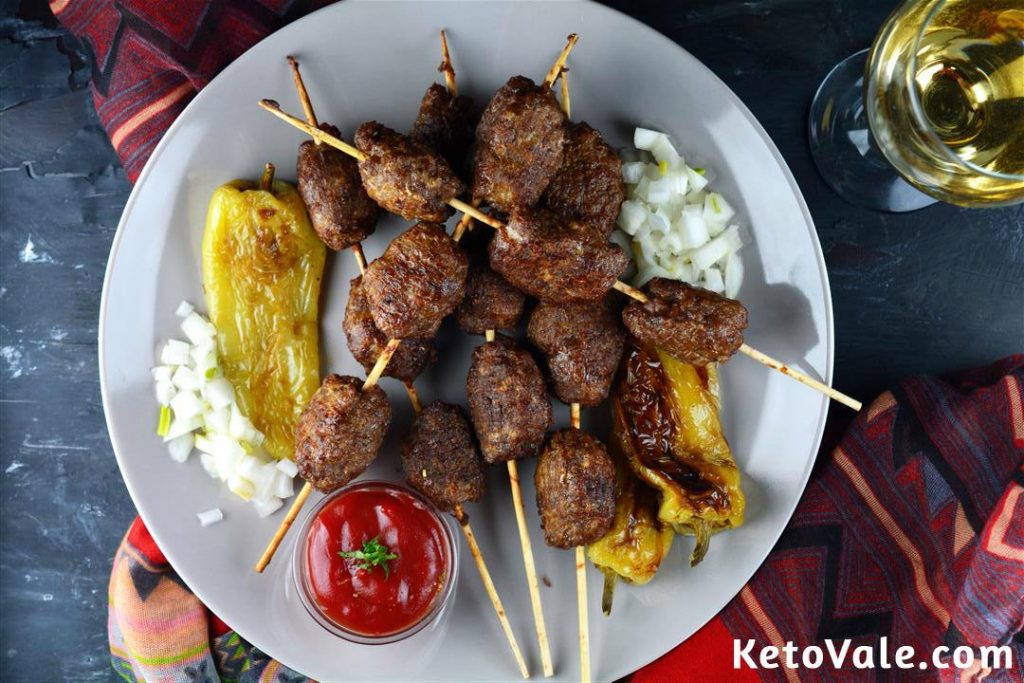 Ground Beef Breakfast Omelette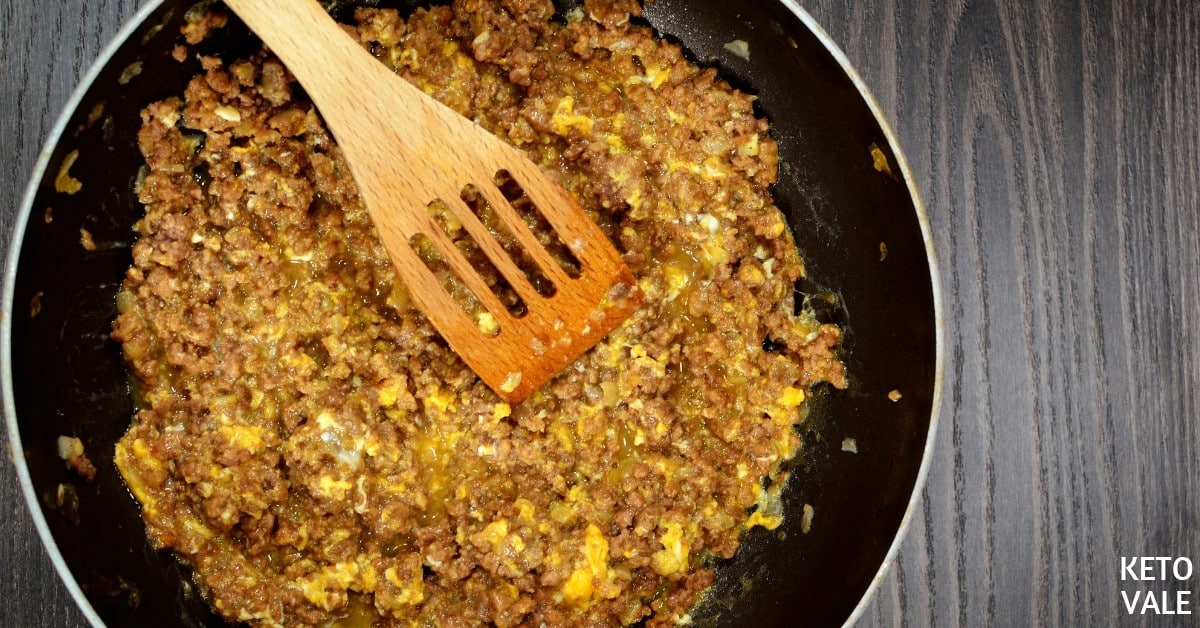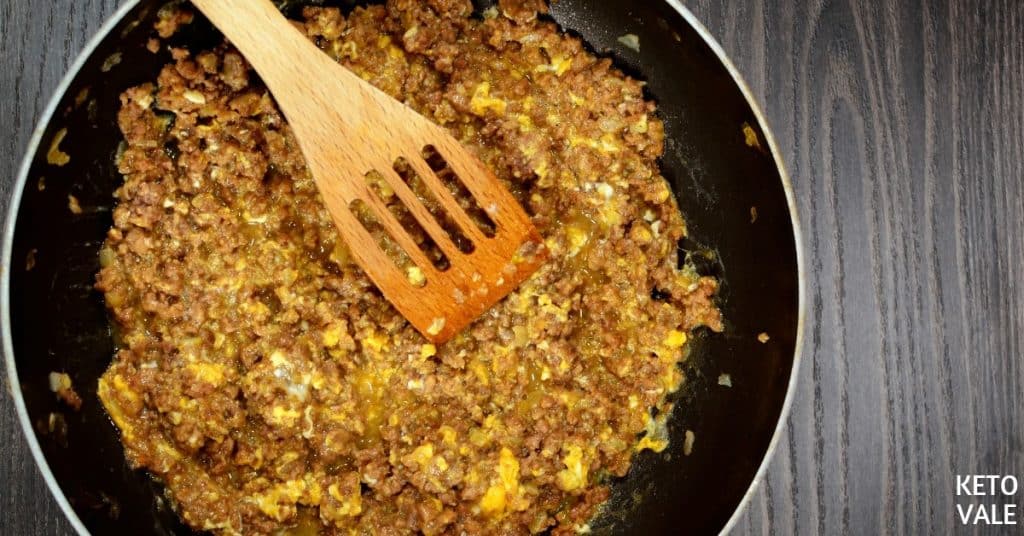 Meat Muffins (Meatloaf Cupcakes)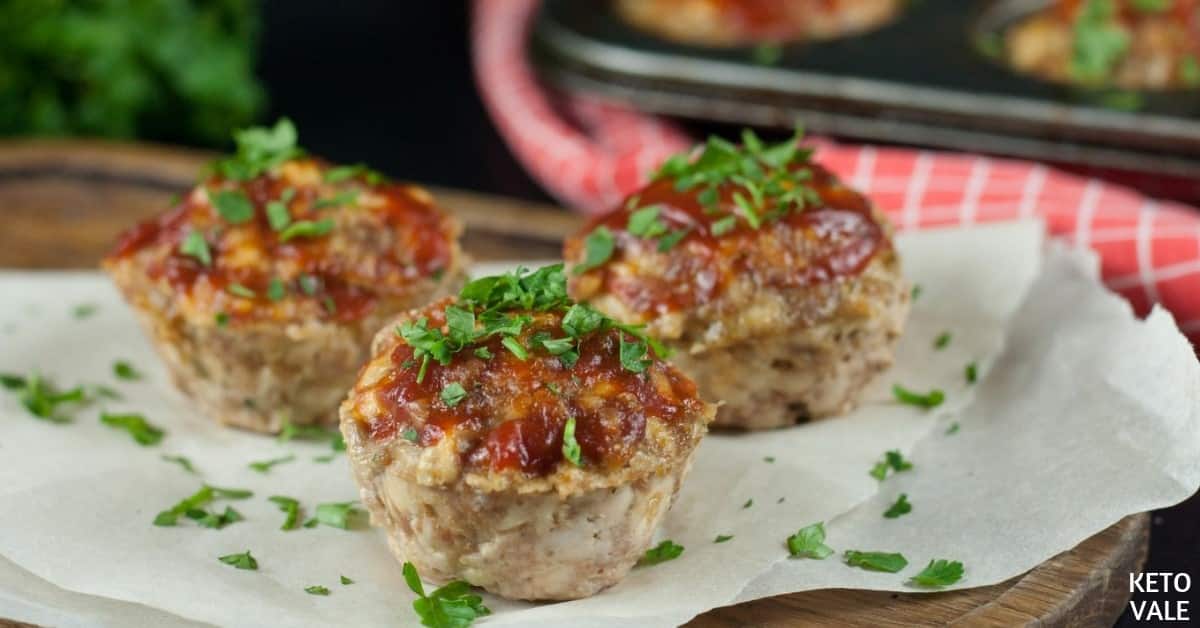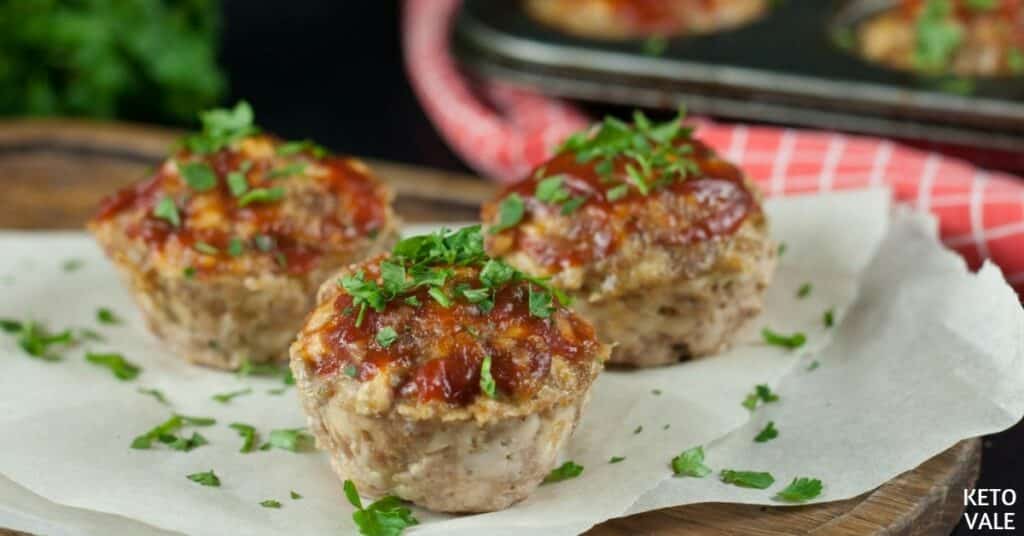 If you're looking to buy quality meat, don't forget to check these best online butchers.
Enjoy this list? Save to Pinterest for later use!