Do you want to prepare an elegant English dish for your date night but you're afraid you might mess up your diet?
No need to worry because here's a quick and easy way to cook Wellington beef, a classic English meal with a couple of modifications to suit your American tastebuds.
In order to provide energy for your body while working with your keto diet, protein is a definite must have. And there's no better way to stuff some protein in your meal than with a juicy beef steak.
Meat is the main ingredient in this dish, as it is the most ideal protein source. The great thing about meat is that it quenches your cravings for little snacks in between meals because it is quite heavy on the stomach.
We recommend using a high-quality steak when preparing this dish as it will add to the flavor. Go with a grass-finished steak if possible that has not been treated with antibiotics or hormones.
Research shows that "clean" sources of meat are higher in some nutrients than conventionally fed meats, especially omega 3 fatty acids and certain antioxidants, while being lower in saturated fats that have been linked to high cholesterol (1).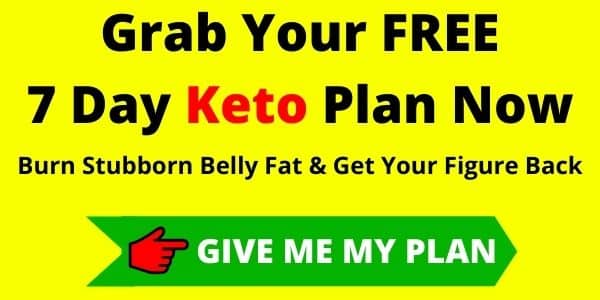 The usual way to prepare this is to bake the beef in puff pastry and add some mushrooms (or even a mushroom platter!) to complete the taste.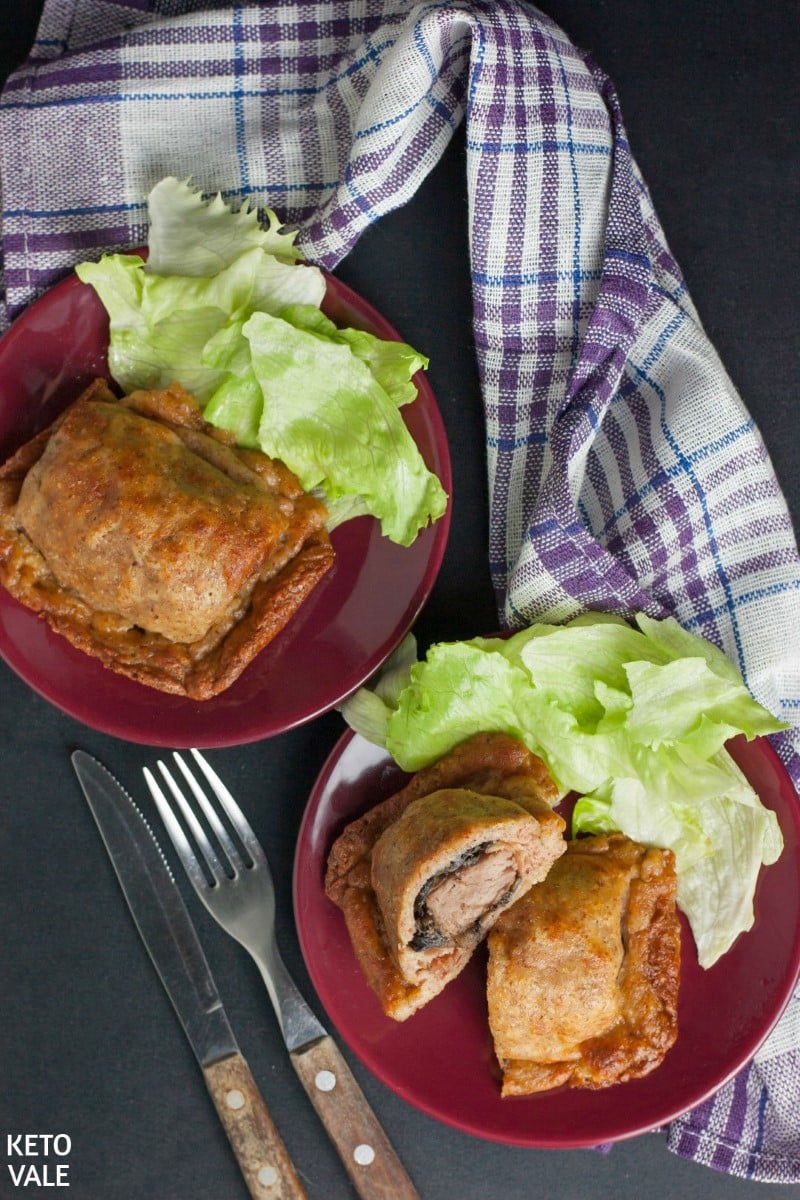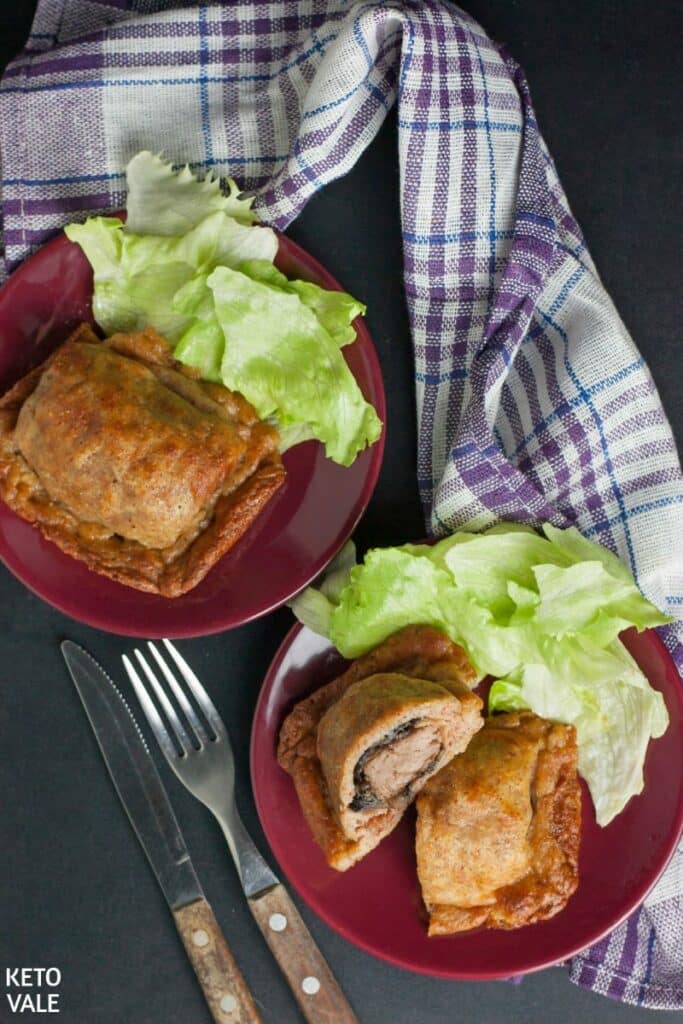 Mushrooms are a great accompaniment to meat because they have similar durable textures. They are also a good source of the antioxidants ergothioneine and glutathione, which have been shown to improve health and slow down the aging process (2).
Research shows that glutathione is involved in the following processes: the direct chemical neutralization of several toxins, the regeneration of the antioxidant vitamins C and E, acts as a cofactor for several antioxidant enzymes, the neutralization of free radicals made in the liver during phase I of detoxification, the phase II detoxification reaction in which toxins produced in phase I are made water soluble so they can be excreted from the kidneys, the regulation of cellular growth and death, the maintenance of DNA health and mitochondrial function, and the transportation of mercury out of the brain and cells (3).
Of course, to make it keto-friendly, we will only use keto friendly ingredients so you can both enjoy a sumptuous meal all while losing excess fat.
The pastry will be made out of dough from different kinds of cheese since they have a myriad of vitamins, healthy fats, and other essential elements that are good for your beauty and health.

This dough will be mixed in with some almond flour instead of regular flour to minimize the carbohydrates. Finish the dish with tasty seasonings and herbs and voila! The perfect meal for a keto diet dinner date!
---
Let's Do It!
Preheat the oven to 425 degrees F and season the halved meat with pepper and salt.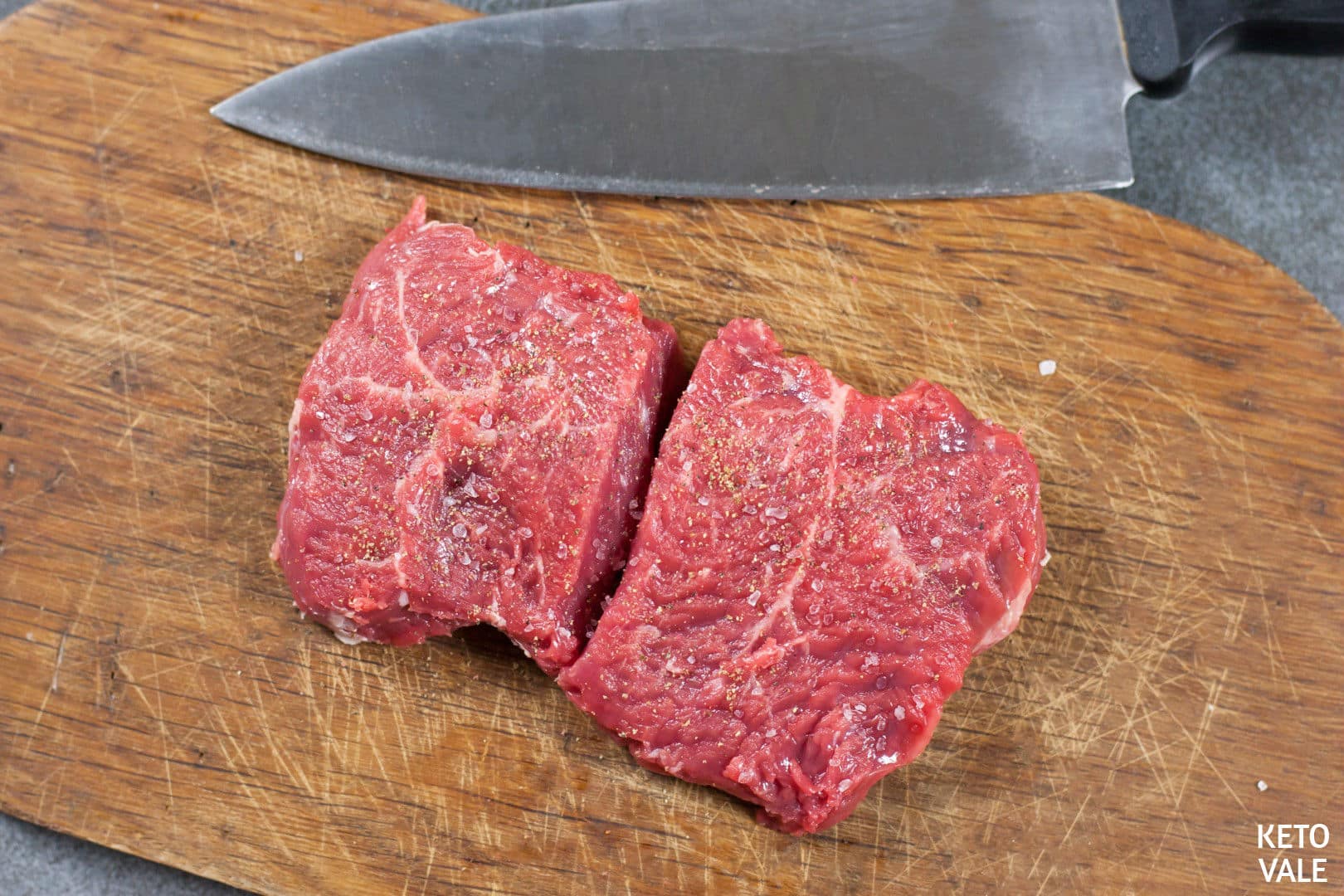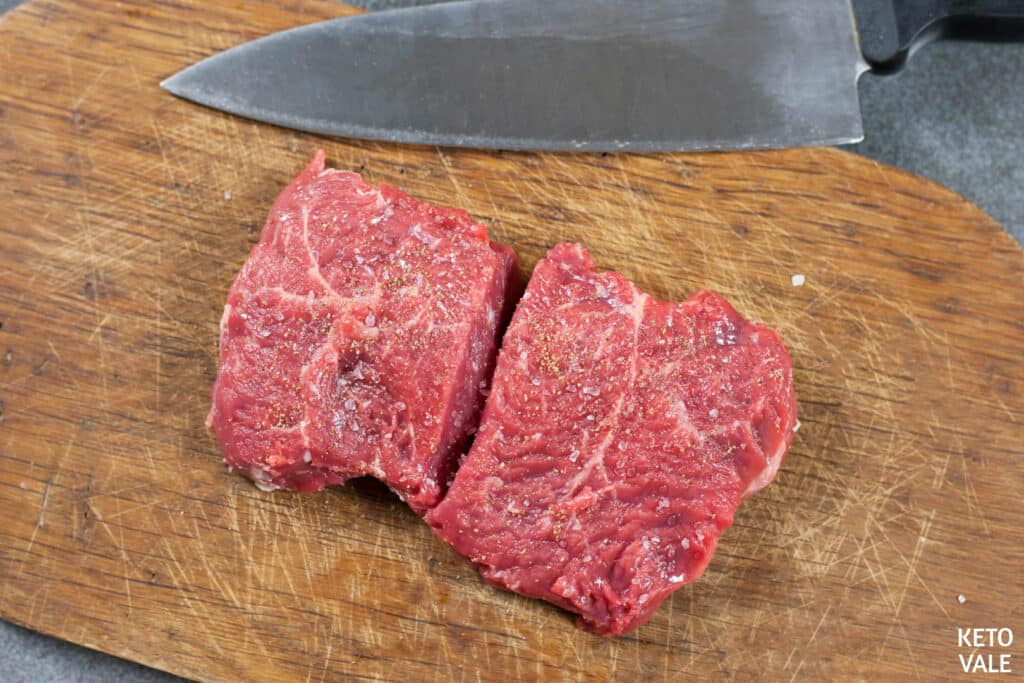 Sear in hot olive oil for about 2 to 3 minutes. Set aside to cool.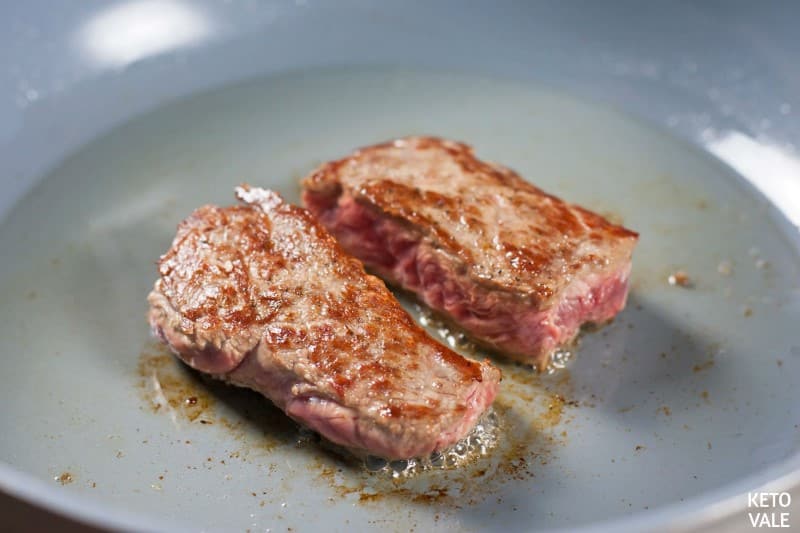 Saute the thyme and chopped mushrooms in the same pan over medium heat. Keep mixing until they soften. Set aside.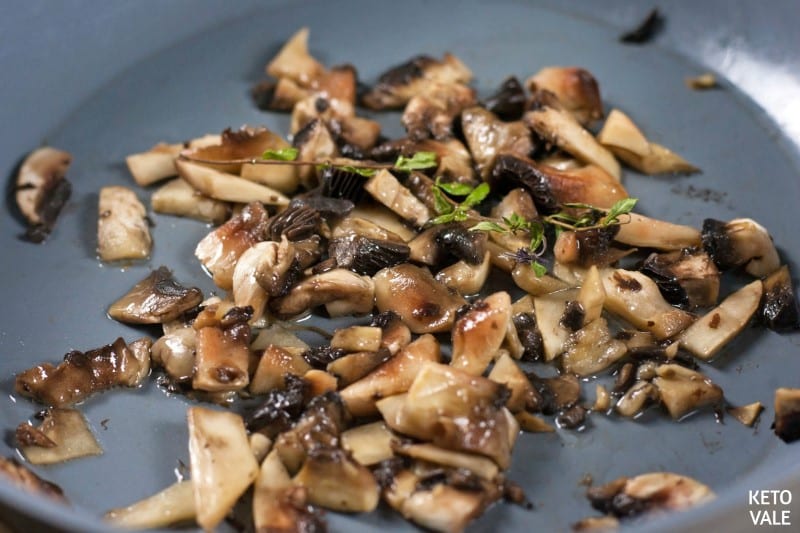 Making the dough: Mix all of the dough ingredients in a bowl then let them melt in the microwave for a minute. Take out then stir and reheat for one more minute.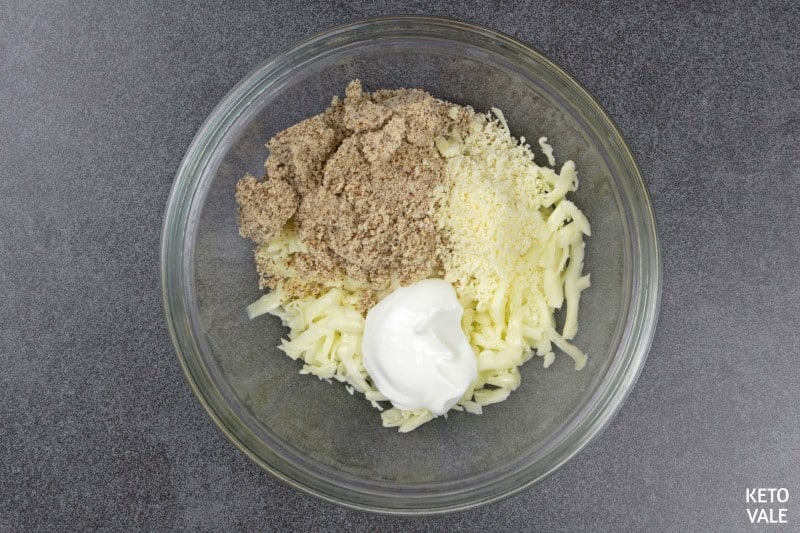 Roll this dough until flat before cutting it in half.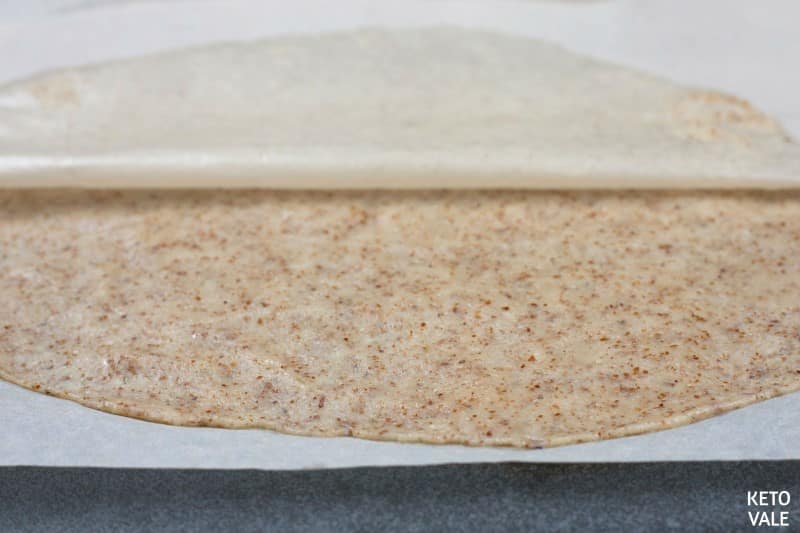 Making the fillings: On a flat chopping board, lay a prosciutto slice. Add the cooked mushrooms on top, then layer with the cooked meat. Roll the slice over.
Afterwards, spread the liver pate all over, then place the meat on top. Wrap all the edges securely. Make two of these burgers with the remaining ingredients.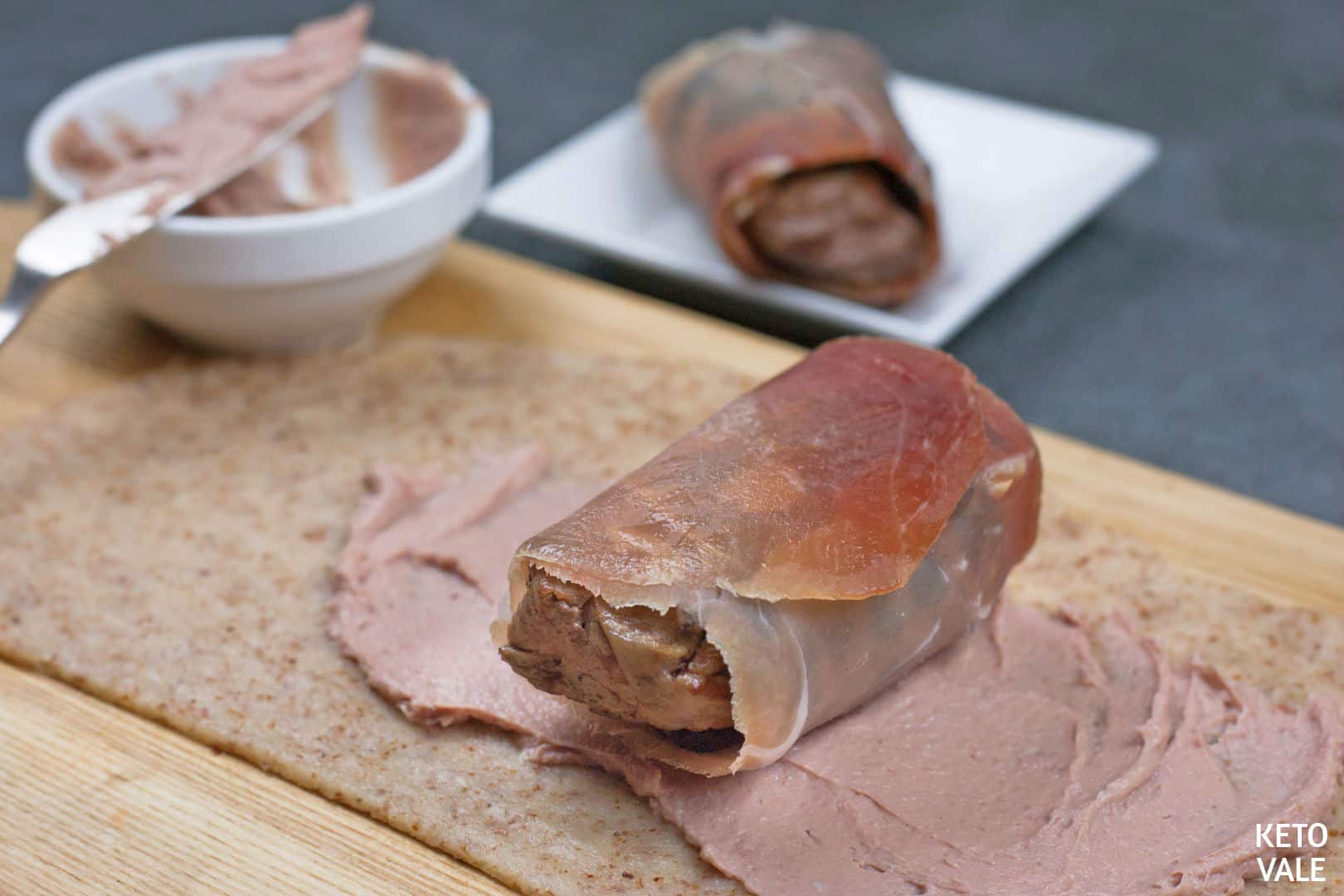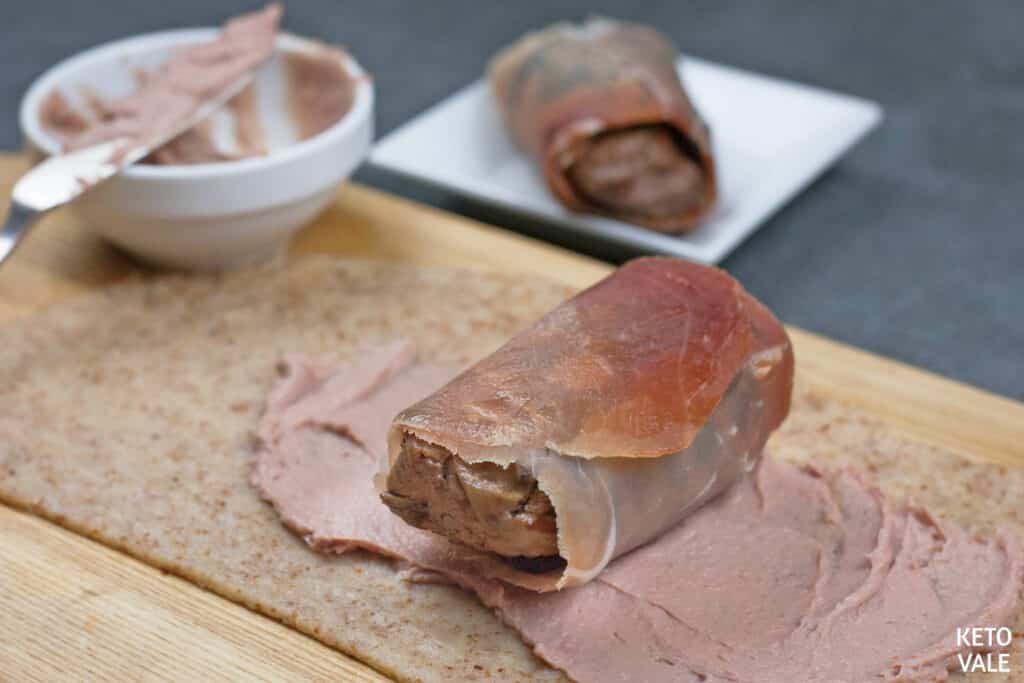 Place the burgers in the preheated oven and cook for about 15 to 20 minutes.
Serve on a plate with your favorite greens.
Save this recipe by pinning this picture to your Pinterest board for later use!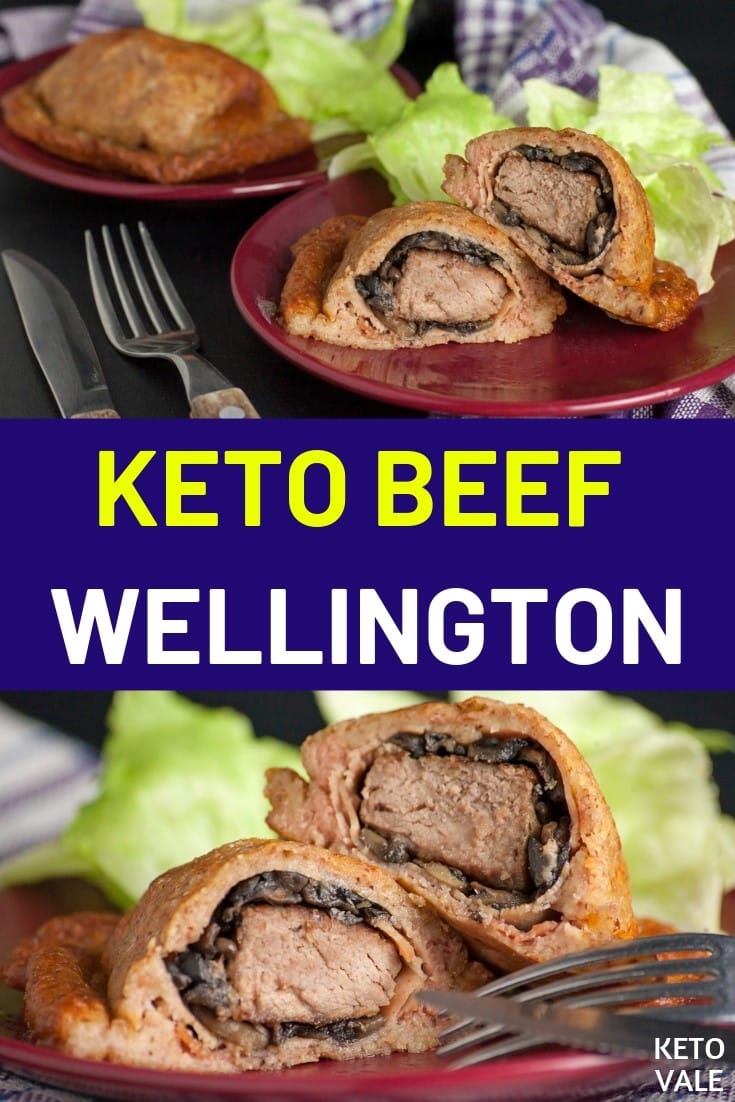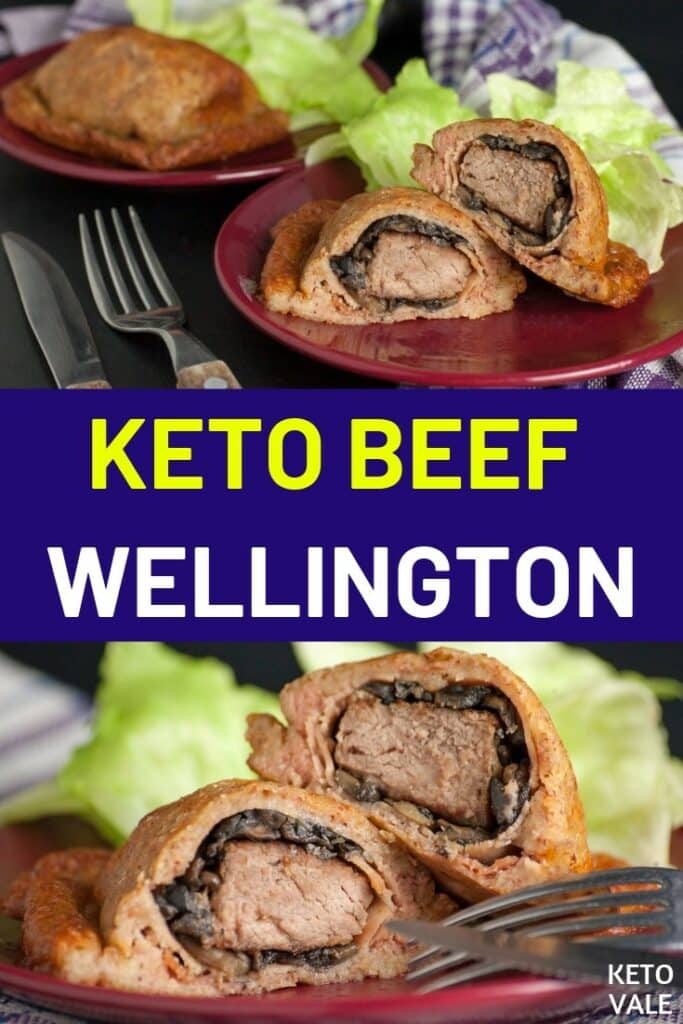 Keto Beef Wellington
This low-carb and keto-friendly beef wellington recipe will make a romantic dinner for you and your loved one.

Ingredients
For the dough:
1/2

cup

mozzarella

shredded

1/4

cup

almond flour

1

tbsp

Parmesan cheese

1

tbsp

cream cheese
For filling:
3

oz

tenderloin steak

cut in half

2

slices

prosciutto

2

oz

button mushrooms

finely chopped

2

tbsp

liver pate

divided

2

tbsp

olive oil

divided

1

sprig

fresh thyme

salt and black pepper

to taste
Instructions
Set the oven to 425 F to preheat.

Half each piece of meat before rubbing in some salt and pepper. Pan fry in heated oil for around 2 to 3 minutes on each side. Transfer to a plate to cool.

Set the same pan over medium heat and saute the thyme with the chopped mushrooms. Mix continuously to soften the ingredients.

When the ingredients are cooked enough, start making the meat roll. The first layer is a prosciutto slice, then an evenly spread cooked mushroom (take only half of the fried mushrooms), and the last layer is the cooked steak. Roll the layers together.

Combine all of the cheese in a bowl together with almond flour. Let sit in the microwave on high for 60 seconds. Remove from the microwave and mix before replacing in the for another minute.

Once the dough is ready, transfer it to a parchment paper and place another piece of parchment on top. Take out your rolling pin and start flattening the dough. If you're satisfied with the outcome, remove the second parchment off, divide the flat dough into two then cover one piece with one tablespoon of liver pate. Set the meat roll you did earlier on the liver and seal the edges so the roll will not come out.

Repeat the same process for another burger.

Bake the burgers for 15 to 20 minutes or wait until the dough turns golden.

Transfer to a serving plate and let stand for about 2 to 5 minutes to cool. Add some leafy greens to taste.
Nutrition/Macros
Nutrition Facts
Keto Beef Wellington
Amount Per Serving
Calories 424
Calories from Fat 324
% Daily Value*
Fat 36g55%
Cholesterol 64mg21%
Sodium 316mg13%
Potassium 261mg7%
Carbohydrates 5g2%
Protein 21g42%
Vitamin A 285IU6%
Vitamin C 1.4mg2%
Calcium 217mg22%
Iron 1.5mg8%
* Percent Daily Values are based on a 2000 calorie diet.
Pin To Save This Recipe
Related: