The keto diet? Oh, you mean the taquito diet? We're all over that!
That's right! Today we will be making the keto version of beef taquitos!
The keto diet is one of the best diets for your creativity because you can create a keto-friendly version of almost every dish.
For this keto taquitos dish, we will use beef as the main filling. It will satiate you and replenish the body with protein.
Beef is also an excellent source of B vitamins and many minerals, including iron, zinc, selenium, magnesium, and more. Choosing grass-finished beef is the best way to ensure your meat contains the most nutrition. Grass-finished beef is also lower in antibiotics and hormones.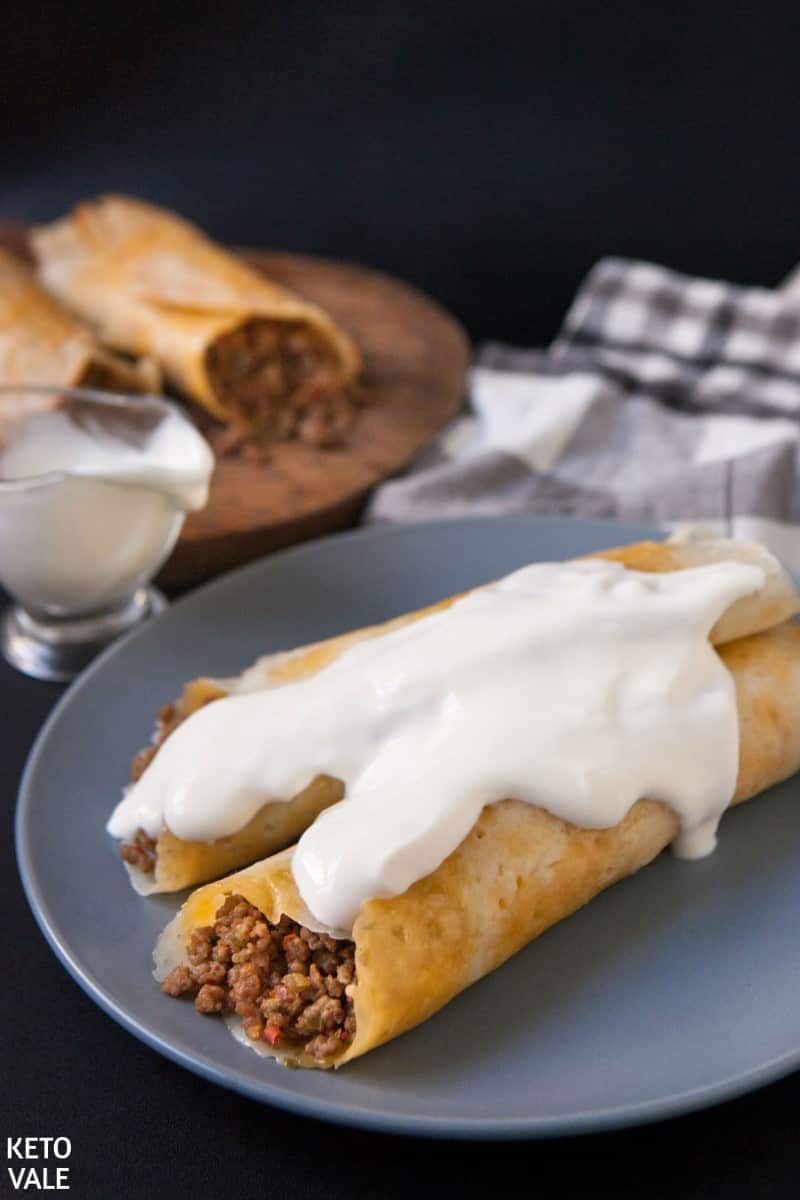 To make the shell low-carb, we use a combination of cheeses: cheddar and mozzarella. They are also rich in protein and healthy fats.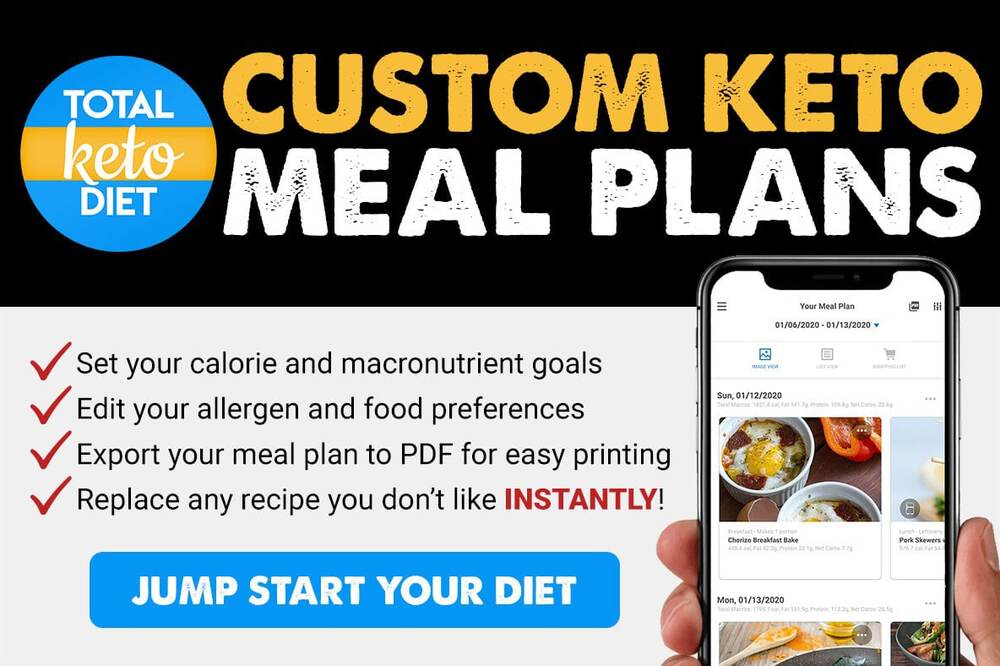 We also use garlic powder and onion shallots to add the flavor. It is necessary to roast your meat in coconut oil to get an amazing coconut flavor.
The coconut oil isn't just tasty. It's also full of healthy anti-inflammatory fats to fuel your keto diet. Coconut oil also contains antimicrobial properties to help boost immunity and keep you protected against harmful pathogens (1). That's more than we can say about lower-quality oils, such as canola oil!
Add little chili flakes for sharpness and you can use sour cream or full-fat yogurt as a dressing. Just make sure your yogurt is sugar-free. Or don't add anything. Focus on your taste preferences. Bon Appetit.
---
Let's Do It!
Preparing the fillings: In a frying pan over medium heat, saute shallot in coconut oil until it releases the fragrance. Add ground beef in and cook for 4 minutes.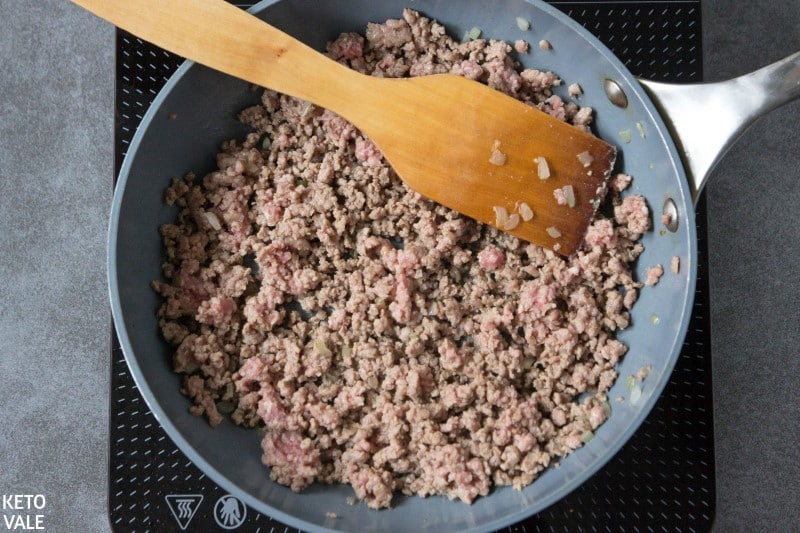 Next, add low carb salsa sauce (or low carb enchilada sauce or marinara sauce) in, along with your favorite spices, such as garlic powder, chili flakes, salt, and pepper. You can also use this homemade keto taco mix. Reduce the heat and simmer for 10-12 minutes.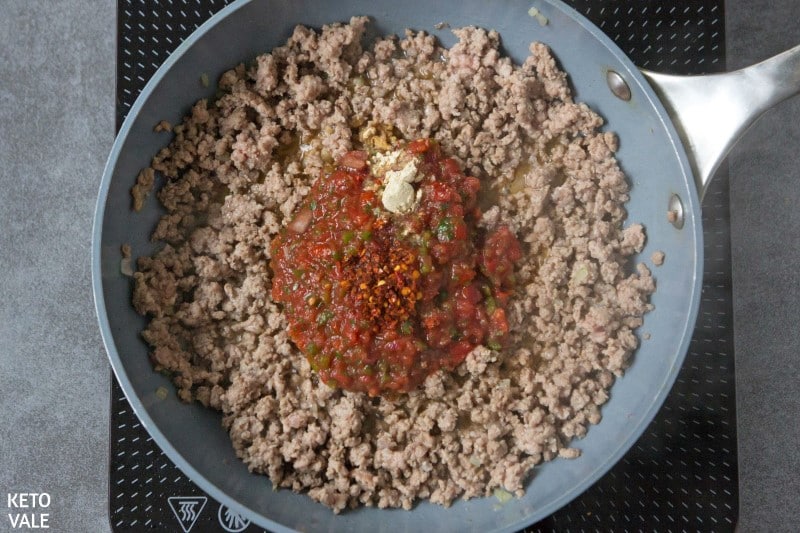 Making the tortilla shell: Preheat the oven to 400 F. In a bowl, combine cheddar and mozzarella. Mix well then divide this mixture into four equal parts.
Place the cheese mixture on the baking tray with parchment paper and bake for 5-7 minutes. Remove and let cool.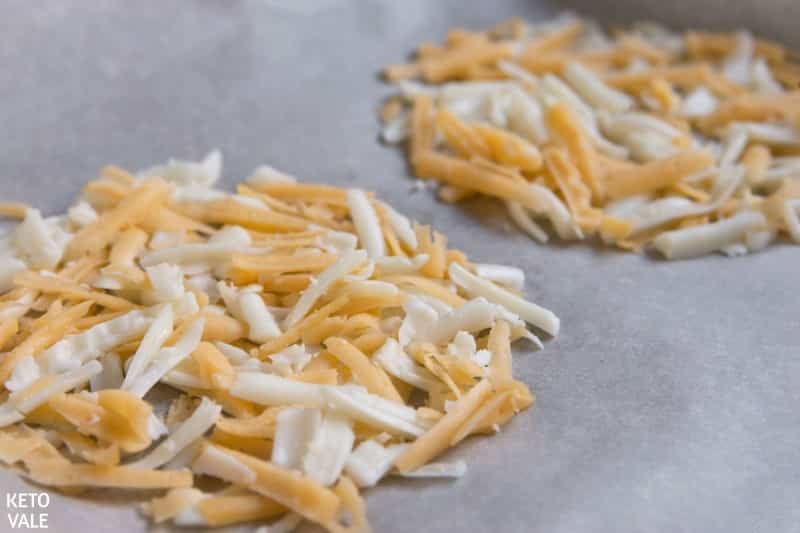 Assembling the Taquito: Add cooked beef on each shell and roll quickly. Serve immediately, topped with sour cream (optional).
Save this recipe by pinning this picture to your Pinterest board for later use!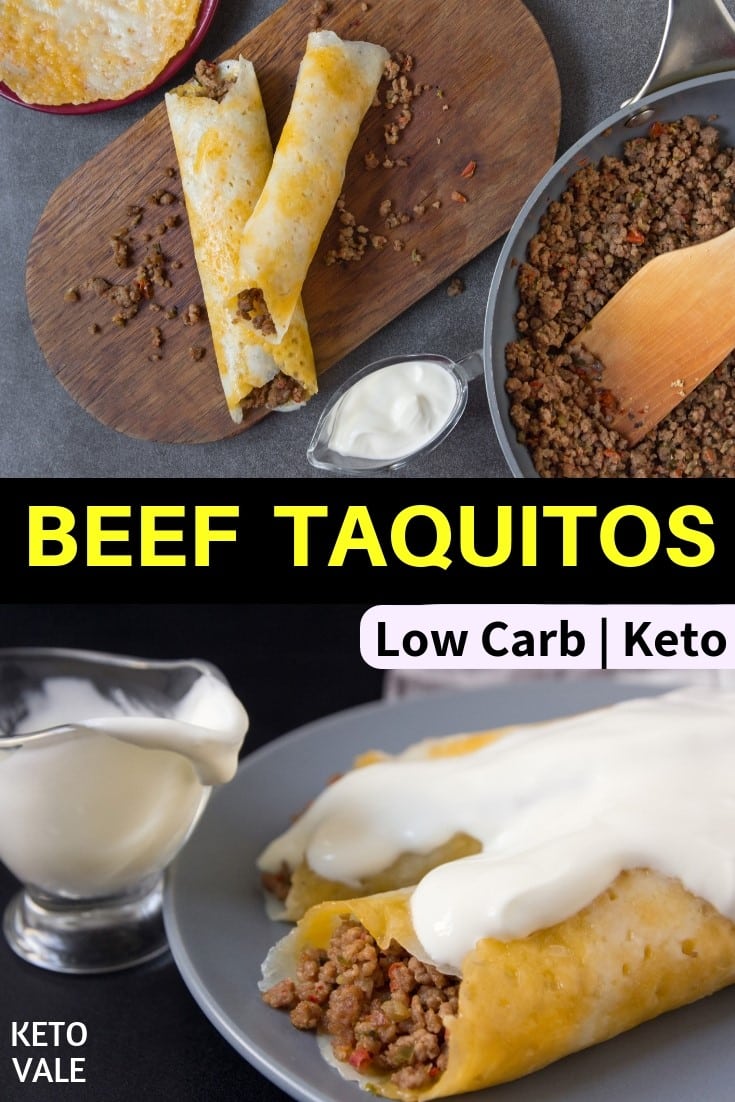 Keto Beef Taquitos with Cheese Taco Shells
These keto beef taquitos made with beef and cheese shell will be a perfect low-carb Mexican dish for your dinner.
Ingredients
For shells:
3/4

cup

cheddar cheese

shredded

3/4

cup

mozzarella cheese

shredded
Instructions
Heat coconut oil in a frying pan, add shallot and fry for 2 minutes. Add minced beef and cook for 3-4 minutes. Stir in salsa, chili flakes, garlic powder, salt and pepper. Cook on low for 10-12 minutes.

Preheat the oven to 400 F. Line a baking tray with parchment paper. Mix cheddar cheese and mozzarella in a bowl and divide this mixture into four parts. Place shells on the baking tray and bake for 5-7 minutes.

Let cool for a minute. Add 2 tbsp of beef mixture on each shell and roll quickly. Serve immediately, topped with sour cream (optional)
Notes
You can use ground chicken or pork in the place of beef. Add extra herbs and spices of your choice when seasoning the meat.
Nutrition/Macros
Nutrition Facts
Keto Beef Taquitos with Cheese Taco Shells
Amount Per Serving
Calories 359
Calories from Fat 261
% Daily Value*
Fat 29g45%
Cholesterol 87mg29%
Sodium 470mg20%
Potassium 272mg8%
Carbohydrates 3g1%
Protein 20g40%
Vitamin A 620IU12%
Vitamin C 0.4mg0%
Calcium 291mg29%
Iron 1.4mg8%
* Percent Daily Values are based on a 2000 calorie diet.
Pin To Save This Recipe
Related: