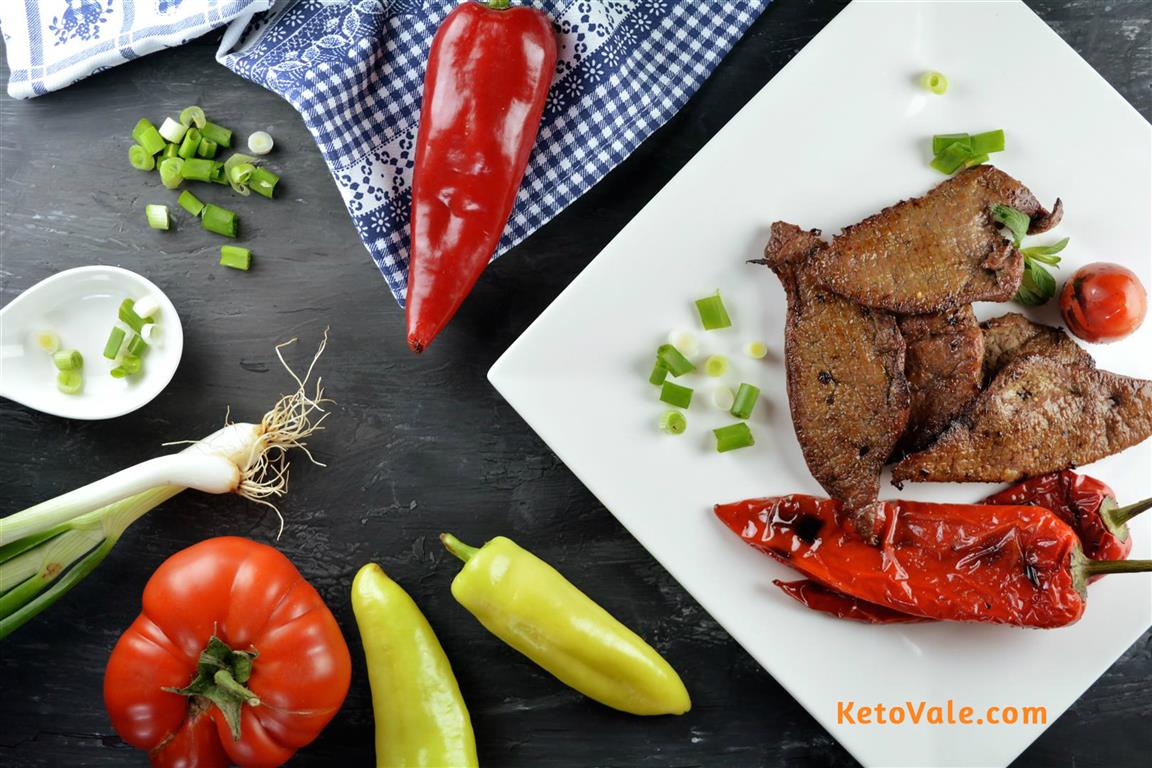 Grilled Beef Liver Recipe – Crispy and Juicy
Soft beef liver with crispy grilled flavor is so perfectly beautiful and delicious that I'm sure you'll love it. Just one slice of tasty liver supplies 40 percent of daily value for proteins. Liver also supplies  essential amino acids, vitamins as well as minerals. Make sure to use the best possible pieces and to brush them with my favorite grill marinade. Serve warm with some fresh vegetables or protein bread of your choice. If you want to learn how to cook beef liver in such a way that not only it will taste amazing but also juicy, try this recipe!
Receive Our Free 7-Day Keto Meal Plans + Weekly Recipes
Grilled Beef Liver
Ingredients
1

lb

beef liver

cut into thin slices

½

cup

olive oil

1

garlic clove

crushed

1

tbsp

fresh mint

finely chopped

1

tsp

salt

¼

tsp

black pepper

freshly ground
Instructions
Preheat a large grill pan over medium-high heat.

Rinse the liver thoroughly under cold running water. Make sure to wash out all the blood traces. Pat dry with a kitchen paper. Using a sharp knife, remove all tough veins, if any. Cut crosswise into thin slices.

In a small bowl, combine olive oil with crushed garlic, mint, salt, and pepper. Mix until well incorporated. Generously brush the liver slices with this mixture and grill for 5-7 minutes on each side.

Enjoy!
Notes
Nutrition information per serving: Kcal: 333, Protein: 24.2g, Total Carb: 5.1g, Net Carbs: 5g, Fats: 24.4g The liver is an excellent source of many different vitamins and minerals. It provides huge amounts of vitamin A, vitamin D, vitamin K, vitamin E, vitamin K12, iron, and copper. These essential nutrients are extremely important for our overall health and the ability of the body to clean itself. Furthermore, it's a rich source of proteins and a wonderful choice for your next barbecue party. I like to brush it with some more oil, garlic powder, and finely chopped parsley right before serving. This, of course, is optional.