Today we want to show you a classic and super simple recipe using broccoli and beefsteak as the main ingredients. It's called Beef and Broccoli Stir Fry.

Beef is just a good choice for quality protein, minerals, and vitamins and you can find it in any supermarket.

Apart from containing vitamins and fiber, broccoli will give a beautiful deep green color for your dish which makes the food become even more appetizing.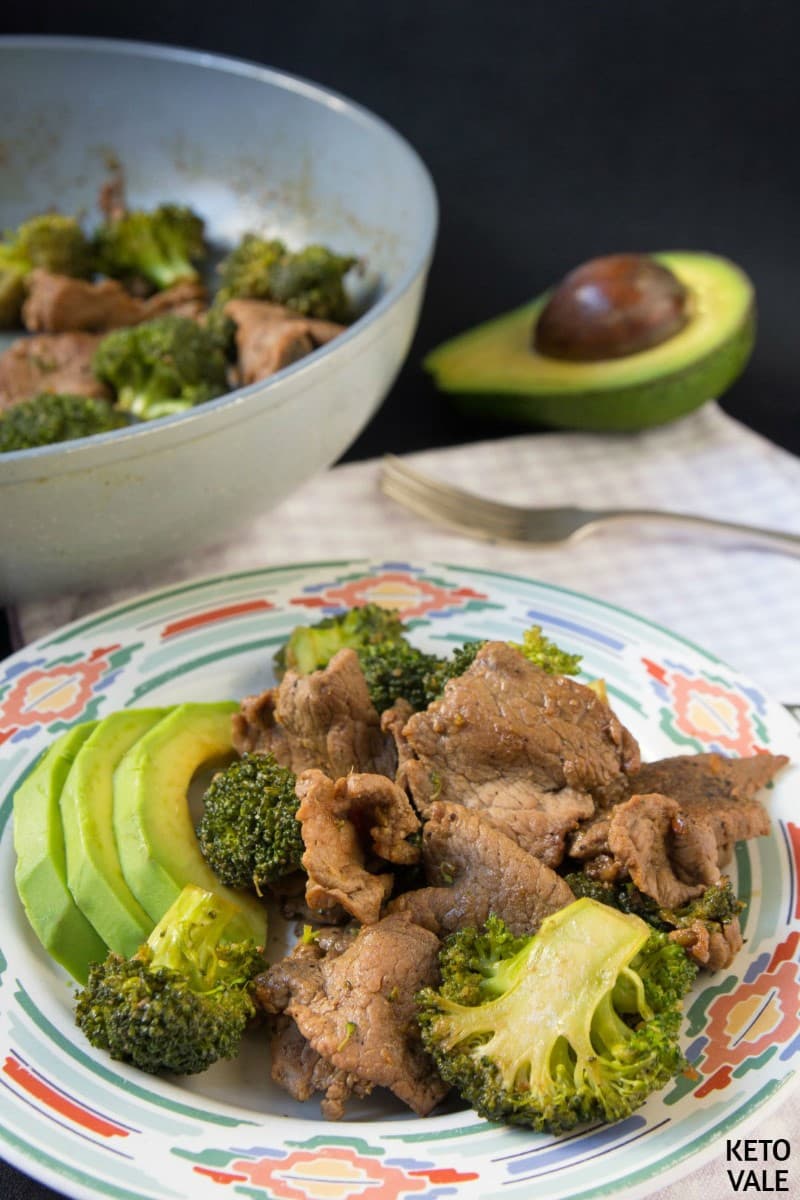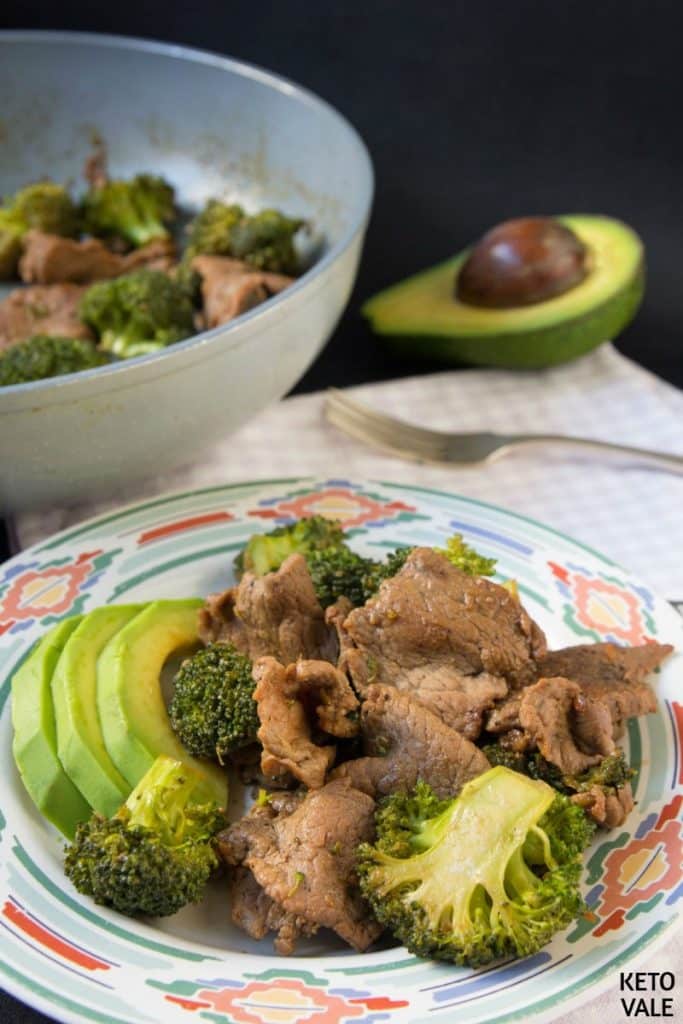 Ginger will give a pleasant aroma, as well as making your body accelerate metabolism and burning excess calories. Garlic will do the same. They enhance the thermic effect of the food you eat and promotes satiety.

The use of sesame oil gives the dish an extra flavor. We suggest using coconut aminos in the place of soy sauce if you're doing strict keto.

---
Let's Ketofy It!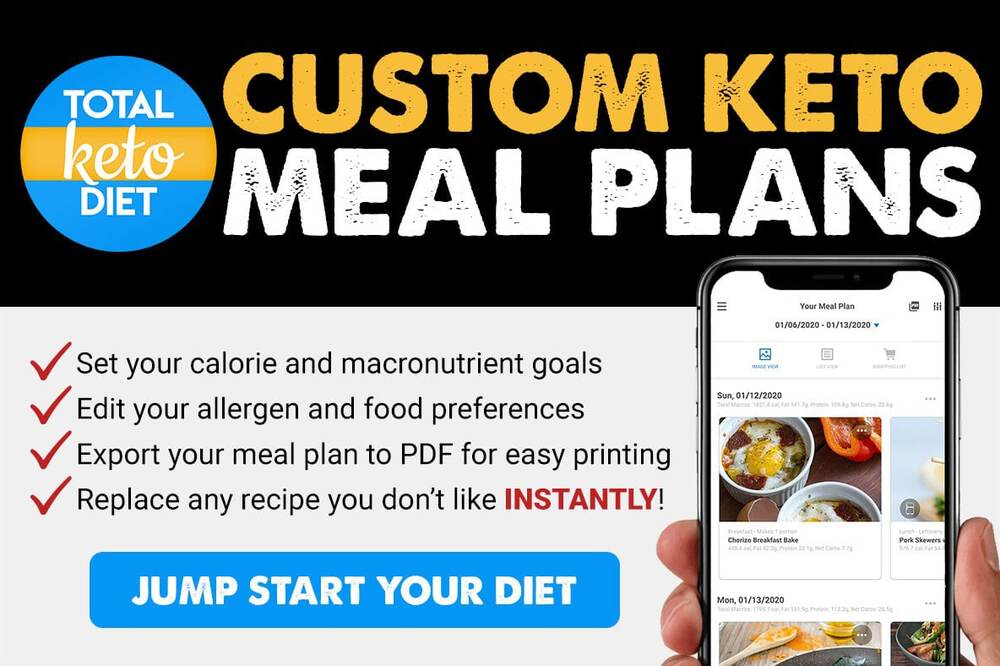 Slice beef thinly using a sharp knife. Marinate it with salt, pepper and coriander powder.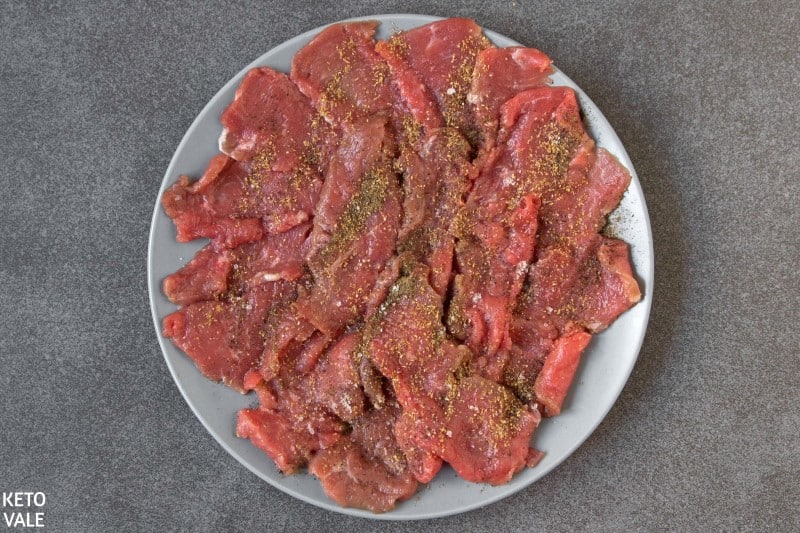 In a frying pan over medium-high heat, add olive oil in. Add grated ginger and garlic in. Stir-fry for 30 seconds until they release an amazing smell.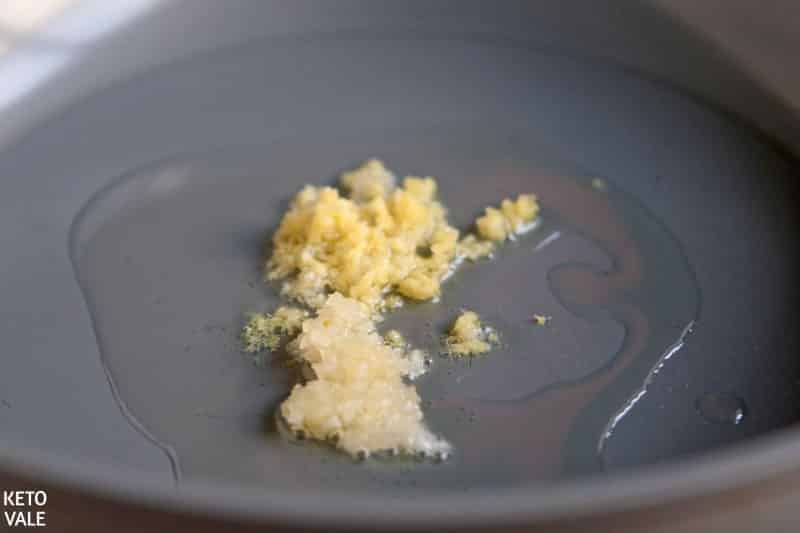 Add beef slices in and stir for 2-3 minutes until cooked. Do not overcook the meat.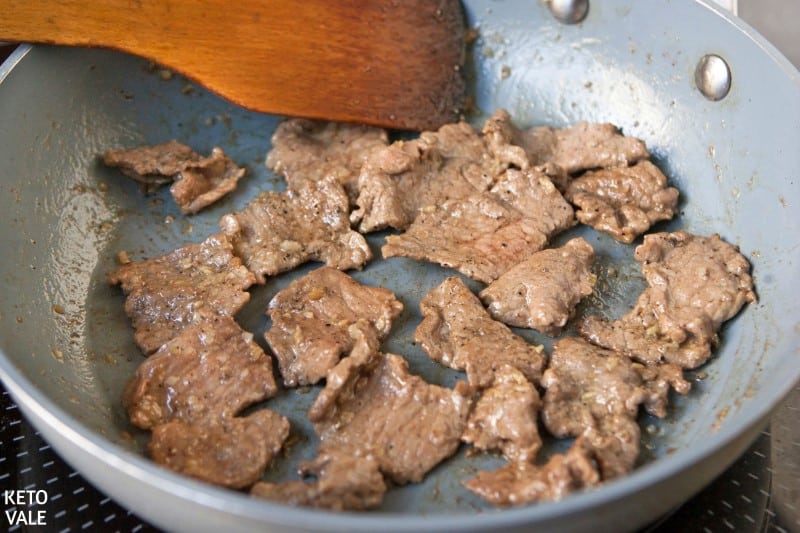 Add steamed broccoli and fry for another 2 minutes, stirring constantly.
Add sesame oil and coconut aminos in and mix well.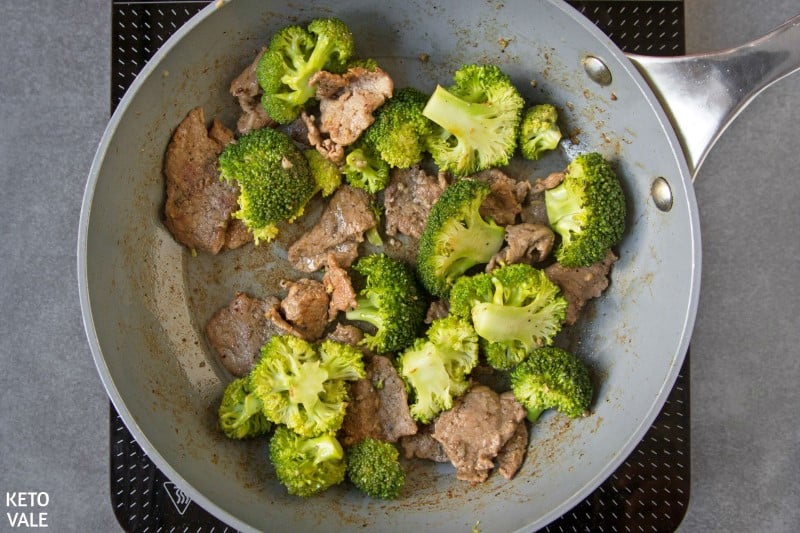 Remove from heat and serve. You can serve the dish with a few slices of avocado, or sprinkle with some crushed keto-friendly nuts.
Save this recipe by pinning this picture to your Pinterest board for later use!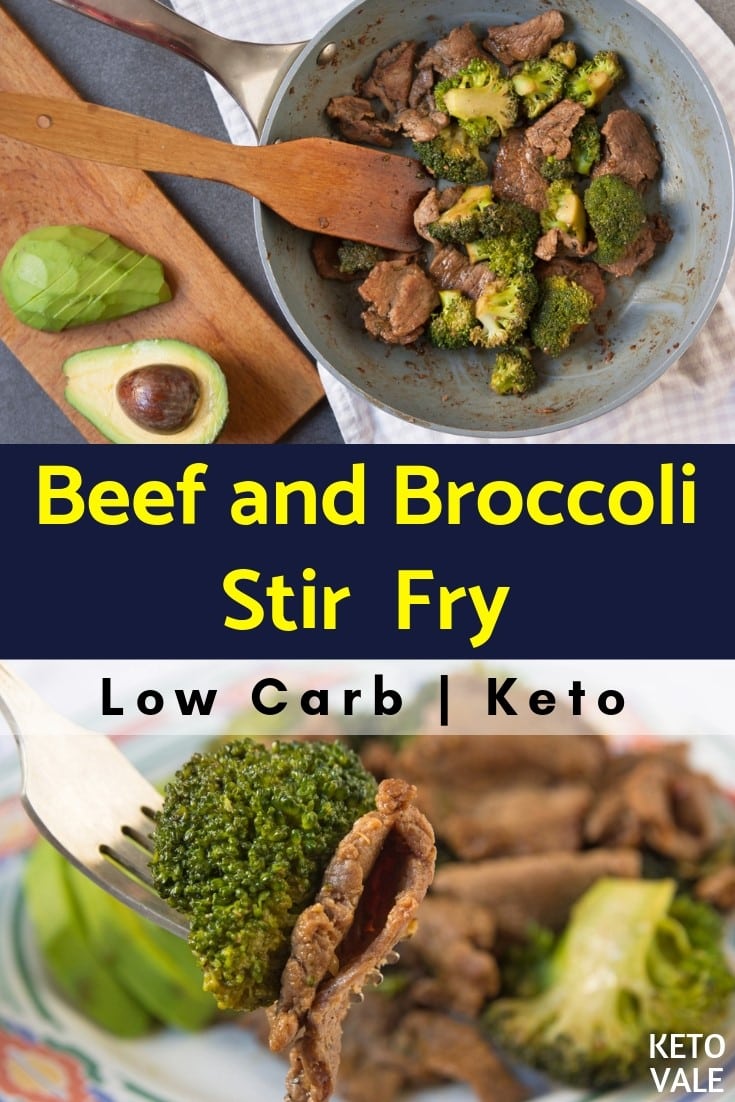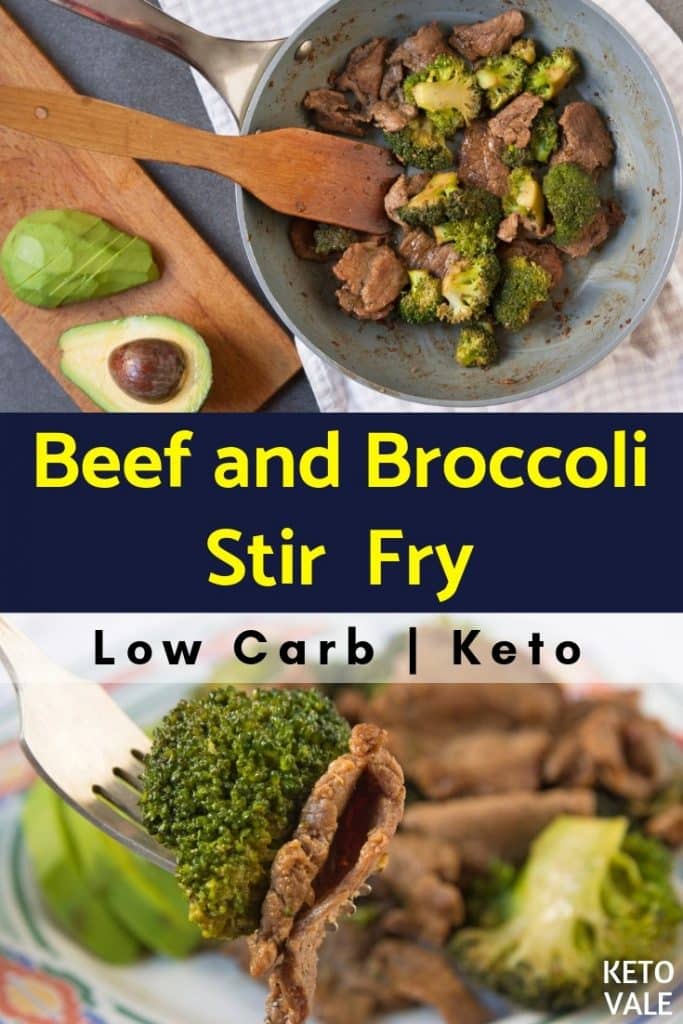 Keto Beef and Broccoli Stir Fry
This classic and simple beef and broccoli stir-fry recipe will be your favorite low-carb family dinner.

Ingredients
1/2

lb

flat iron steak

or sirloin steak, thinly sliced against the grain.

4

oz

broccoli florets

lightly steamed

1 1/2

tbsp

coconut aminos

1

tbsp

fresh ginger

grated

1

clove

garlic

minced

1/2

tsp

coriander powder

1

tbsp

olive oil

1

tsp

sesame oil

salt and pepper

to taste

1

avocado

slices, for serving
Instructions
Season sliced beef with coriander powder, salt and pepper.

Heat the oil in the frying pan over medium-high heat, add ginger and garlic and fry 30 seconds, then stir-fry beef for 2-3 minutes, until browned.

Add steamed broccoli and fry for another 2 minutes, stirring constantly.

Pour in coconut aminos and sesame oil and toss until coated. Serve with avocado slices.
Notes
*Most of the carbohydrate in this recipe comes from avocado, which is high in fiber, therefore, the actual net carb is low. You can add more butter for extra moisture.
Nutrition/Macros
Nutrition Facts
Keto Beef and Broccoli Stir Fry
Amount Per Serving
Calories 479
Calories from Fat 324
% Daily Value*
Fat 36g55%
Cholesterol 74mg25%
Sodium 364mg15%
Potassium 1016mg29%
Carbohydrates 15g5%
Protein 25g50%
Vitamin A 500IU10%
Vitamin C 61.1mg74%
Calcium 46mg5%
Iron 3.6mg20%
* Percent Daily Values are based on a 2000 calorie diet.
Pin To Save This Recipe
Related: