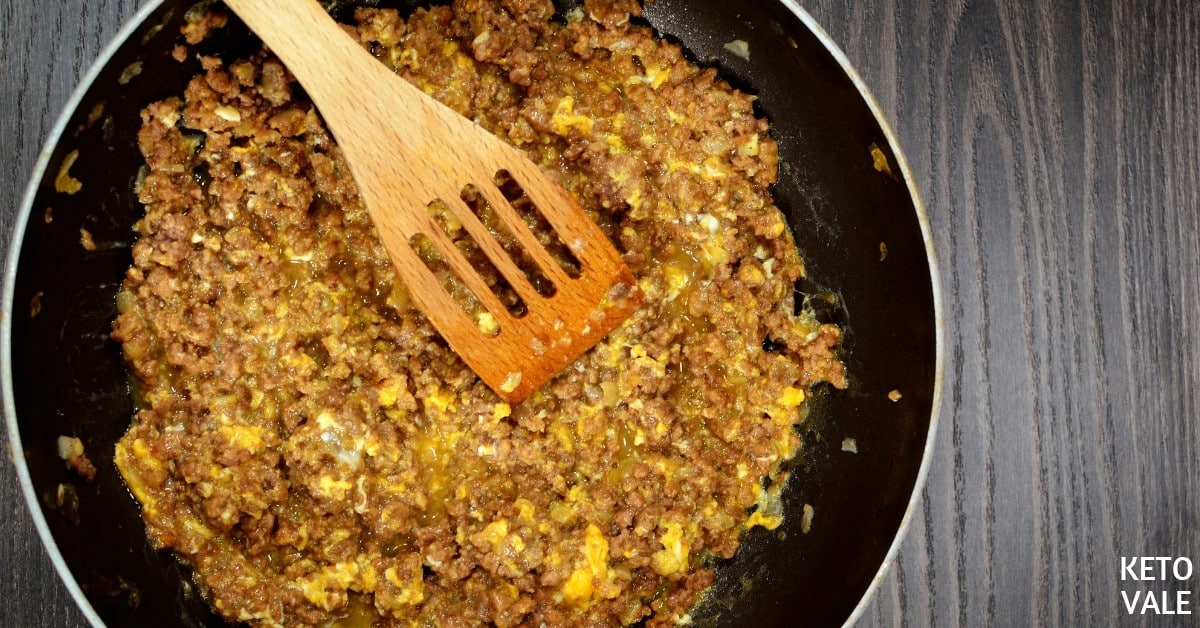 Keto Ground Beef Omelet
Delicious beef omelet with lightly fried onions and a pinch of pepper is filling and easy to make. It tastes perfect warm, but it can easily stand in the refrigerator overnight and serve as a breakfast to go.
Freshly ground black pepper can easily be replaced with more vibrant chili pepper or some other spices of your choice. Whatever you choose, I'm sure you'll love it.
A regular butter is a healthy and keto-friendly food and will serve perfectly to prepare different recipes. However, grass-fed butter is always a better option. It is a natural source of different vitamins and conjugated linoleic acid – a powerful heart-disease fighting substance. It can be quite tricky to find, it's definitely worth a trouble!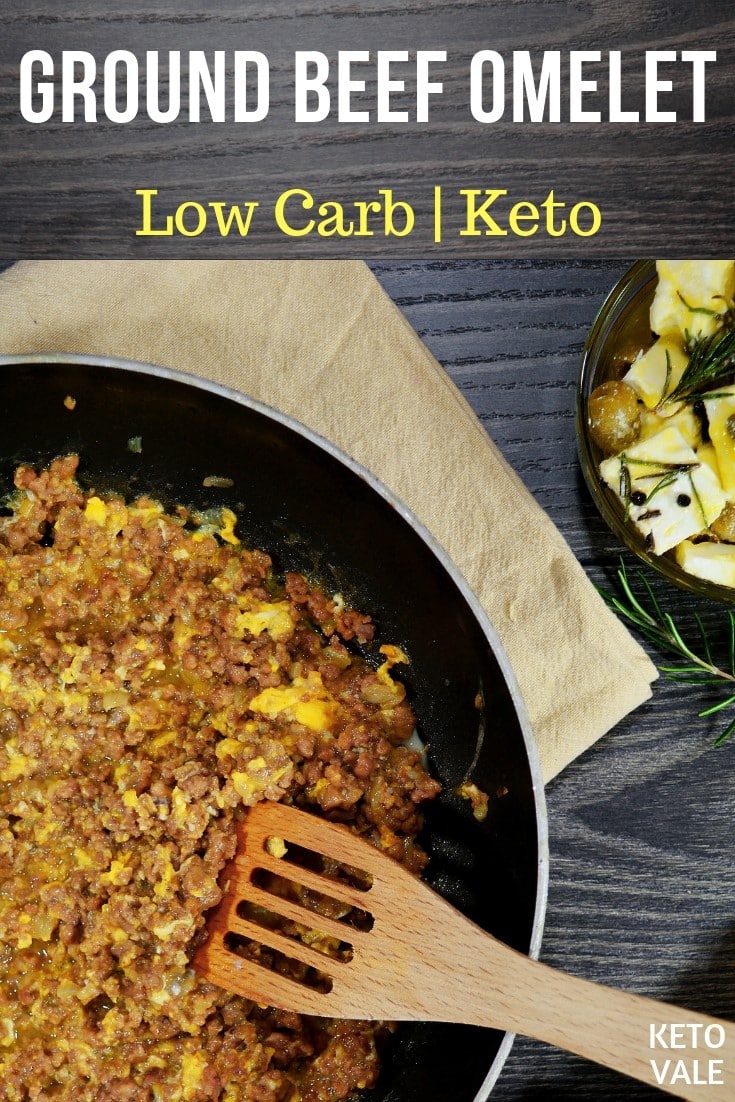 Related:
Ground Beef Omelet
Instructions
Grease a large skillet with oil and heat up over medium-high heat. Add onions and briefly stir-fry, for 2 minutes. Now add butter and allow it to melt completely.

Add ground beef and reduce the heat to medium. Continue to cook for 15 minutes, stirring occasionally.

Finally, add eggs and season with salt and pepper. Give it a good stir and cook for one minute.

Remove from the heat and serve!
Notes
Macros: Kcal: 460, Protein: 39.9g, Total Carb: 2.1g, Net Carbs: 1.7g Fats: 32g