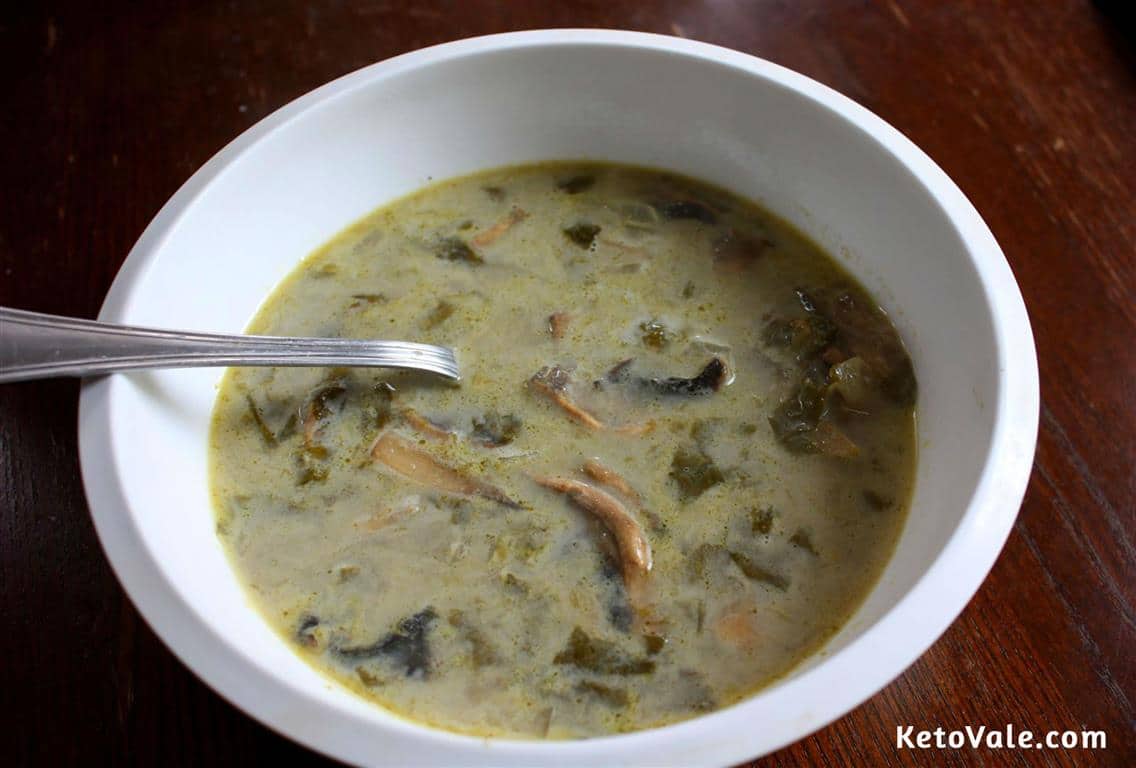 Keto Curry Soup with Beef and Coconut Milk
Curry paste is very keto-friendly, so we're excited to share with you our recipe for a curry soup with beef and coconut milk. The carb content of the curry paste would depend on the brand, so make sure to check the label, but it should be low in general, and you'll be using a relatively small amount of paste. Coconut milk has many health benefits, such as, among others, lowering your blood pressure and helping prevent joint inflammation. Besides, it's extremely tasty, right?
Receive Our Free 7-Day Keto Meal Plans + Weekly Recipes
Beef Curry With Coconut Milk
Ingredients
200

ml

coconut milk

300

g

beef

cut into small pieces

100

g

dock

cut into pieces (can be substituted with spinach)

150

g

button mushrooms

cut into pieces

2

tbsp. curry paste

green or red curry

½

medium onion

diced

1

tsp

ghee

can be substituted with coconut oil or another cooking oil

½

tsp

salt

600

ml

water
Instructions
Cut the beef in small pieces and put it in the boiling water. Add the salt. Let it cook for 20 minutes.

In the meantime, melt the ghee in a saucepan, and fry the diced onion in it for 3-4 minutes.

Cut the dock and the mushrooms into pieces and put both to fry with the onion.

Add 2 tablespoons of curry paste to the onion, dock and mushrooms and stir well. Fry for 3-4 minutes by stirring occasionally.

Add the coconut milk to the onion, dock, mushrooms and curry paste and let simmer for 5 more minutes.

Pour the coconut milk and curry mixture into the boiling water with the beef and boil for 10 more minutes.

Enjoy!
Notes
Macros (per serving): Calories: 346 kcal – Fat: 25.72 g – Net carbs: 3.87 g (total carbs: 5.67 g, fiber: 1.8 g) – Protein: 22.28 g We have used Thai green curry paste, but feel free to experiment (or simply to use your favorite curry paste). It's important to fry the curry paste for a couple of minutes, so that the full complexity of its taste and aroma can develop. Instead of dock, you can use spinach or other leafy greens, or just skip it altogether and substitute it with another vegetable, such as carrot. Ghee (which is just clarified butter and can usually be bought in Indian stores) can be replaced by coconut oil, or by another type of cooking oil.