Nachos are normally made with tortilla chips, which are highly processed and not allowed on a keto diet. Luckily, if you swap out the unhealthy tortilla chips for healthy, low-carb ingredients, you can still enjoy nachos!
This recipe is perfect for Superbowl Sunday or any party, really. You can serve it as an appetizer or even alongside a main dish. It's cheesy, hearty, and doesn't contain any inflammatory ingredients like traditional nacho dishes do.
The chips serve as a base for your nachos. Our recipe calls for almond flour, cheddar cheese, cream cheese, melted butter, and a small egg.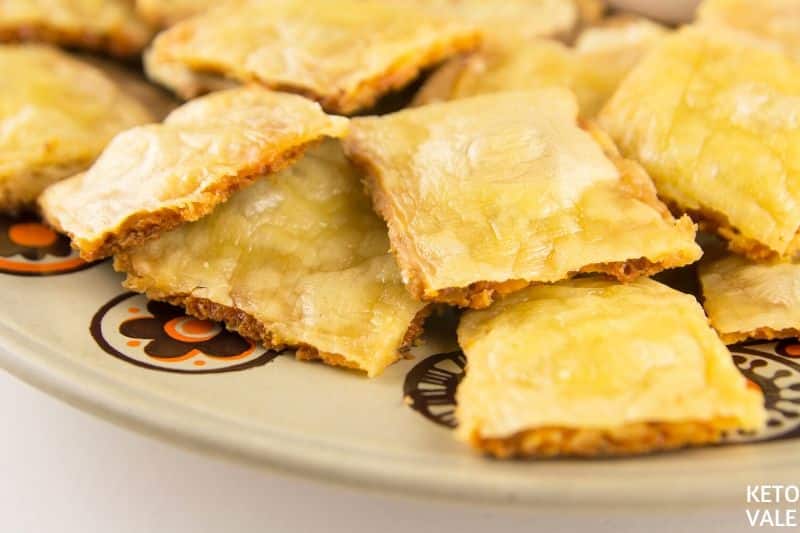 On the other hand, most tortilla chips are made with corn, vegetable oil, preservatives, more salt than you need, and sometimes even added sugar. These ingredients are highly inflammatory and will send your blood sugar levels soaring.
Almond flour makes a great keto "chip." It's high in fiber, low in calories, and contains healthy fats to fill you up. Plus, it pairs well with cheese!
You can top your nachos with just about anything you want, as long as it's low-carb. Our recipe calls for the basic nacho toppings, including ground beef, sour cream, and tomatoes.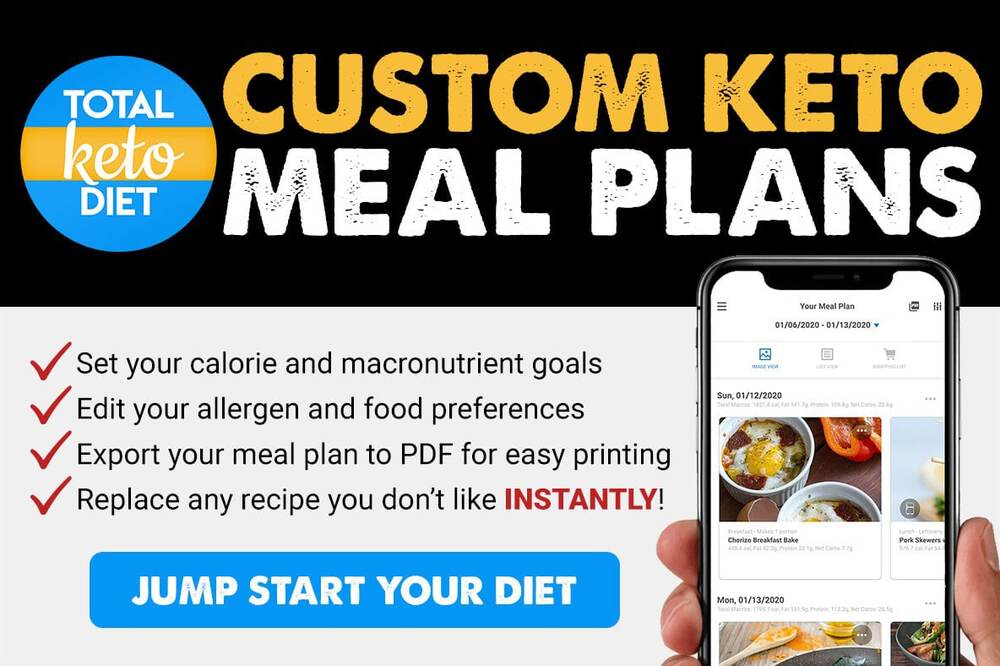 You can also add more cheese on top if you would like! We serve these nachos with homemade guacamole (see our recipe here).

You can also add more cheese on top if you would like! We serve these nachos with homemade guacamole.
It greatly enhances the nutritional value of the dish by providing vitamins A, B6, C, E and K, omega-3 fatty acids, as well as riboflavin, niacin, folate, pantothenic acid, calcium, magnesium, potassium, phosphorus, iron, copper and manganese.
Ground beef is a good source of 14 essential nutrients, including protein, zinc, iron, selenium, thiamine, niacin, riboflavin, vitamin D, vitamin B6, vitamin B12, pantothenate, phosphorus, magnesium and potassium.
We recommend buying a brand of ground beef that comes from grass-finished sources. It should not contain any antibiotics, hormones, or preservatives.
The oregano helps give the chip base a savory flavor. Oregano also contains anti-inflammatory benefits. Research shows that oregano also contains antibacterial properties that may help treat bacterial infections and protect against antibiotic-resistant complications (1, 2). 
This occurs when the body becomes resistant to antibiotics, usually because you are being overexposed in the foods you eat, and it stops responding to the treatment. So these nachos aren't just tasty- they also help keep your body healthy!

---
Let's Do It!
Start by making the chips. In a bowl, mix the almond flour, butter, oregano, cream cheese and salt. Flatten the dough using a rolling pin.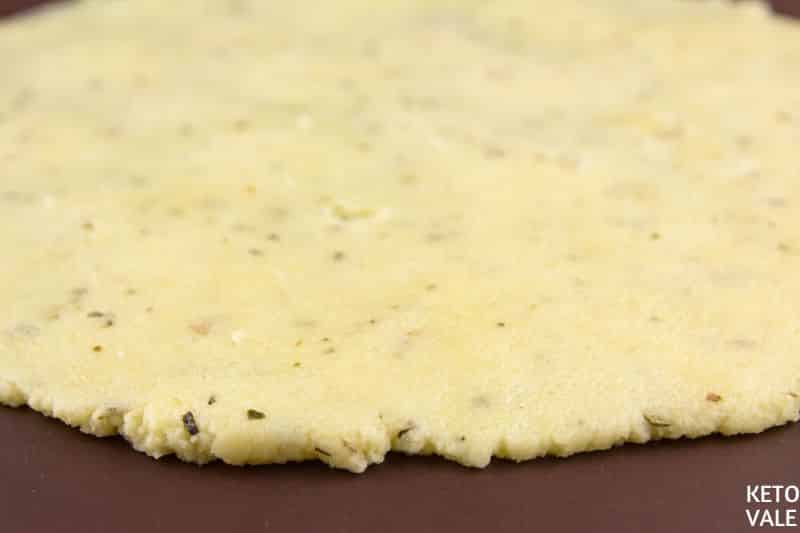 Cut the dough into small rectangles and top with cheddar cheese. Bake in the oven for about 10 minutes or until golden brown.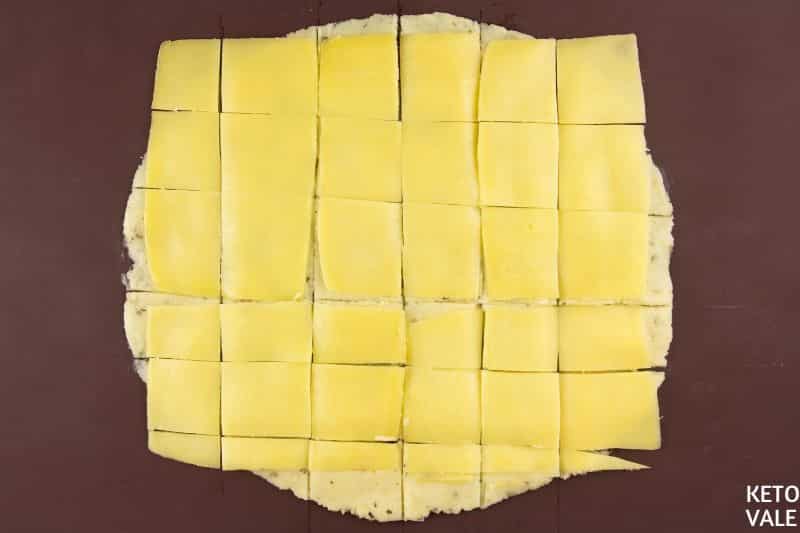 While baking, brown the meat in a stovetop pan with oil, garlic, pepper, bay leaves, and salt. Add the tomato after 10 minutes and cook for another 5 minutes. Remove from heat.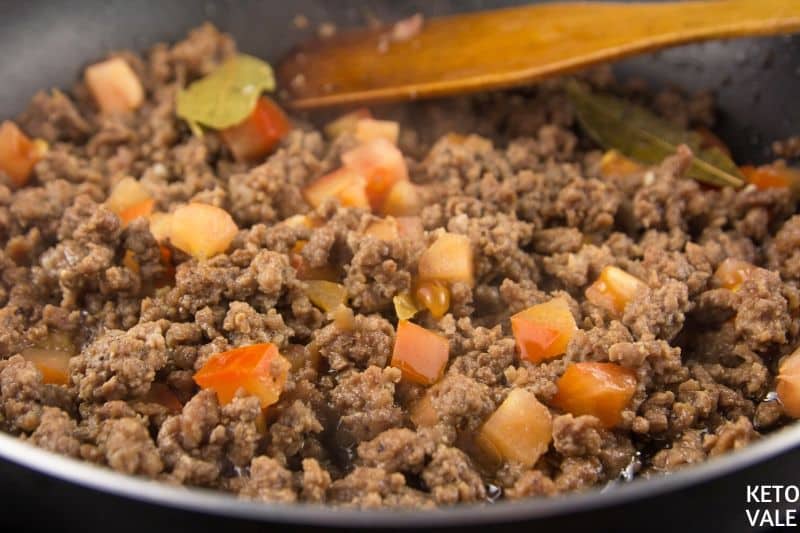 Prepare the guacamole by mixing together the avocado, cilantro, tomato, onion, and salt and pepper.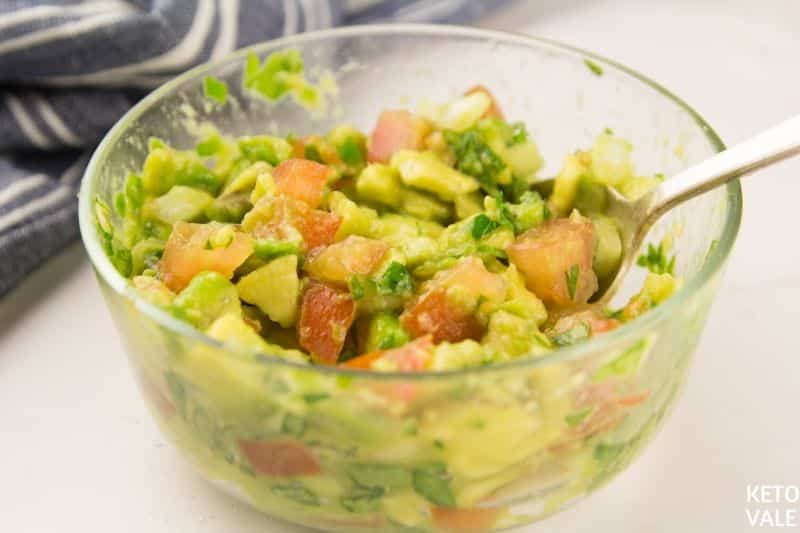 Assemble the nachos with the meat on top and serve with guacamole.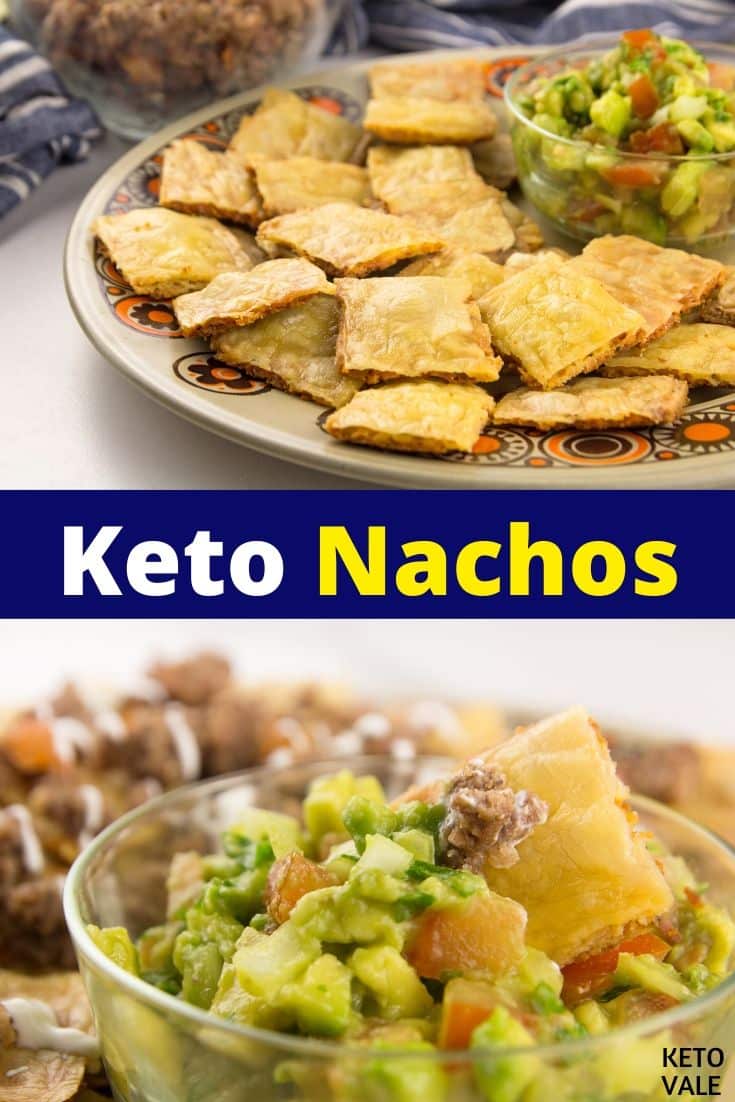 You might love trying these:
Keto Nachos
A low-carb nacho dish topped with ground beef and served with guacamole.
Ingredients
For Topping
1/2

lb

ground beef

1

tomato

small, chopped

1

clove

garlic

minced

1/2

tsp

ground pepper

2

bay leaves

optional

1

tbsp

olive oil

salt and pepper

to taste
For Guacamole
1

avocado

medium, peeled and chopped

1

tbsp

fresh cilantro

chopped

1

tomato

small, chopped

1

tbsp

onion

chopped

salt to taste
Instructions
Preheat oven to 350 F°.

Mix the almond flour, butter, oregano, cream cheese and 1 tsp salt in a bowl. Make sure to mix until the dough looks soft so you can use a rolling pin to flatten it.

Cut small rectangles to form the crackers and place cheddar cheese on each cracker. Place them on a baking sheet and then in the oven for about 10 minutes or until they look brown. Set aside.

In the meantime, add oil to a preheated skillet and add the garlic clove, bay leaves, ground beef, pepper, and salt.

Let it cook for 10 minutes and then add chopped tomato. Cook for 5 more minutes and remove from heat.

For the guacamole, mix the avocado, 1 chopped tomato, cilantro, and onion. Add salt to taste.

Serve nacho crackers with meat and sour cream on top along with guacamole and enjoy!
Nutrition/Macros
Nutrition Facts
Keto Nachos
Amount Per Serving
Calories 554
Calories from Fat 432
% Daily Value*
Fat 48g74%
Cholesterol 134mg45%
Sodium 900mg38%
Potassium 595mg17%
Carbohydrates 12g4%
Protein 23g46%
Vitamin A 1198IU24%
Vitamin C 14mg17%
Calcium 271mg27%
Iron 3mg17%
* Percent Daily Values are based on a 2000 calorie diet.
Pin To Save This Recipe