If you love Mexican pizza, you'll know how tasty it is. The bad news is that regular pizzas like Taco Bell Mexican pizza are not keto friendly. Normally, it consists of yeast, caster sugar, plain flour, vegetable oil, and other high-carb ingredients. However, by making a few simple tweaks to the recipe, we can make it low carb and keto friendly.
This Keto Mexican Pizza recipe has a wonderful crust made of almond flour and protein powder as the main flour. To make the dough, I added egg, almond milk, olive oil, and butter.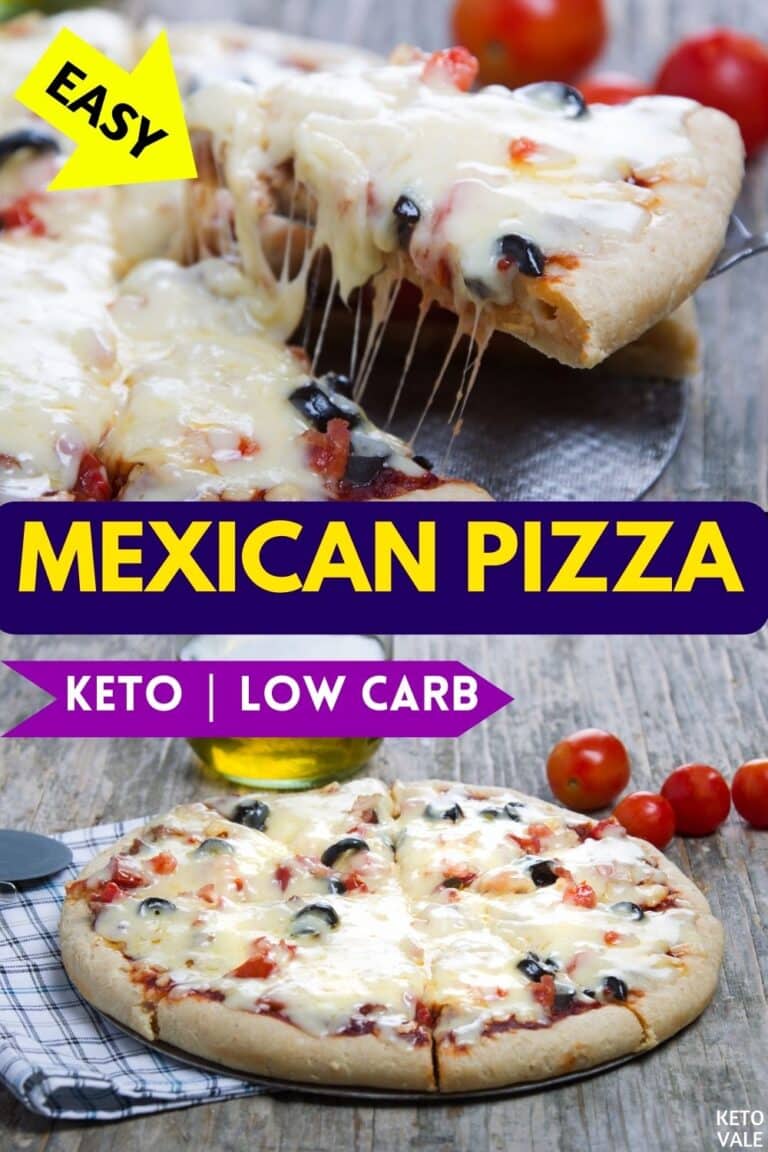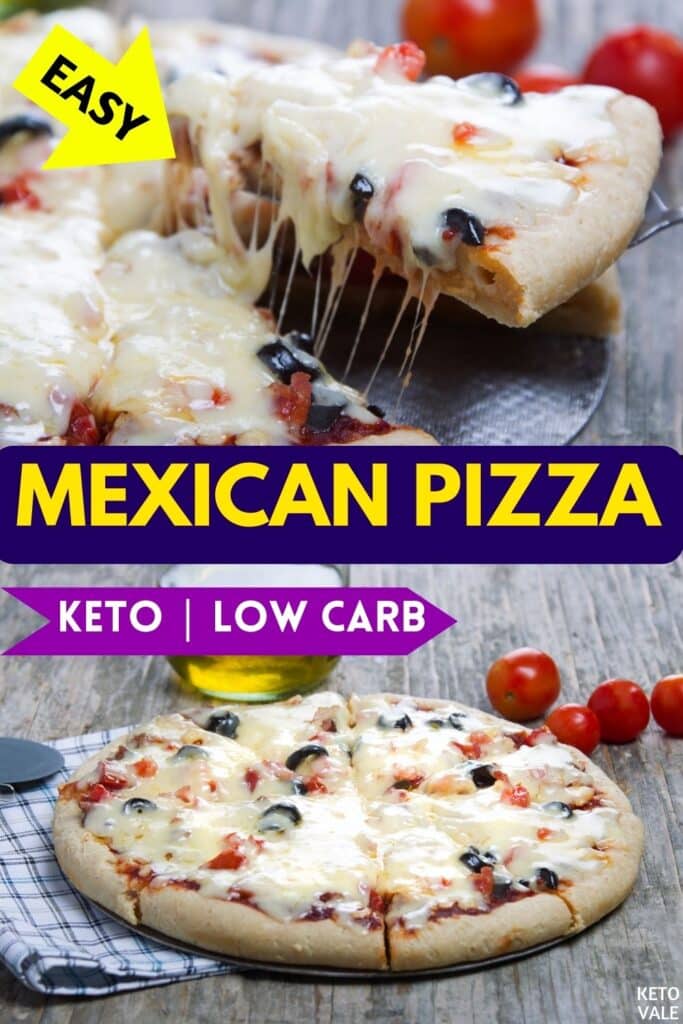 For topping, I have browned ground beef seasoned with taco seasoning, bacon bits, tomato, black olives, marinara sauce, and cheese. To make it even more keto friendly, you can use homemade taco seasoning instead of store-bought product to avoid the nasty stuff.
When preparing this pizza dough with almond flour and unflavored protein powder, you will get a good looking and delicious crust that is very similar to the appearance of regular pizza but very healthy.
How to Make Low Carb Mexican Pizza
Prepare the Dough: In a large bowl, mix together almond flour and protein powder. Add melted butter, olive oil, and eggs, combining well. Gradually stir in almond milk until you form a non-sticky dough. If needed, add a bit more almond flour. Let the dough rest for 30 minutes.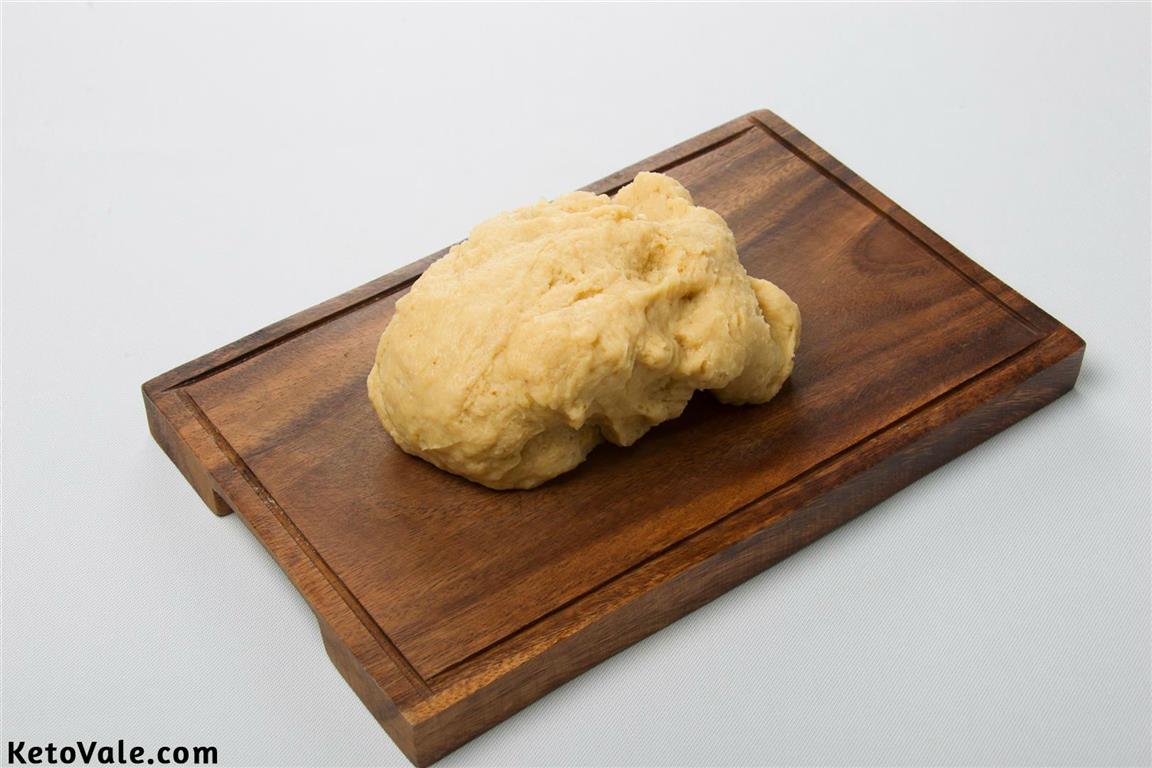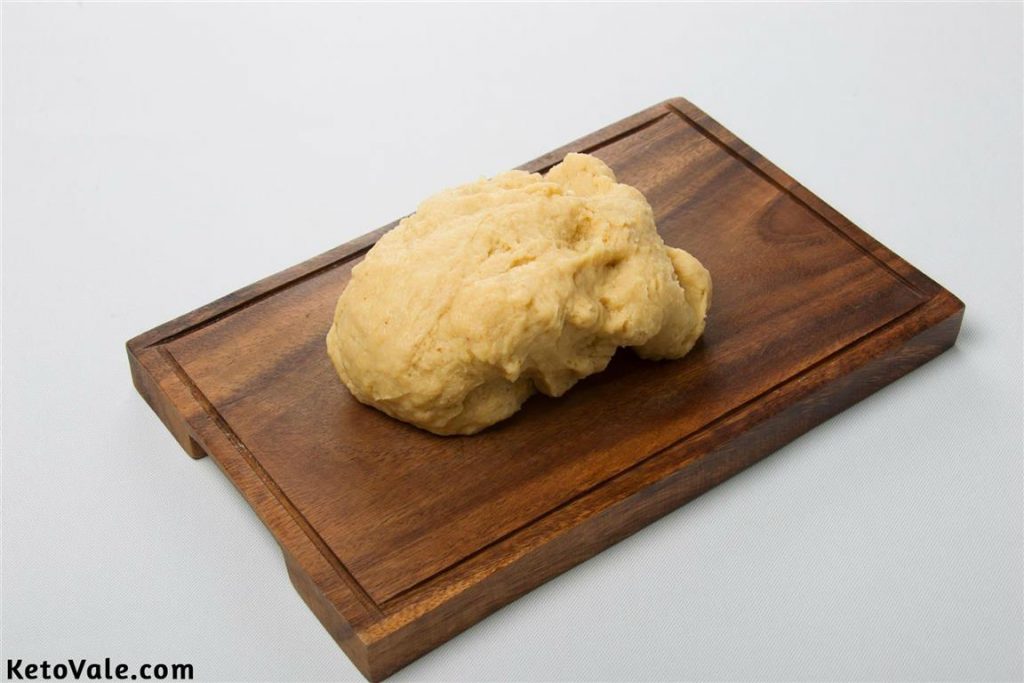 Shape and Bake the Pizza Crust: Flatten the dough on a clean surface into your desired shape. Place it on a pizza tray and bake at 250°F for 15-20 minutes, until the edges are golden brown.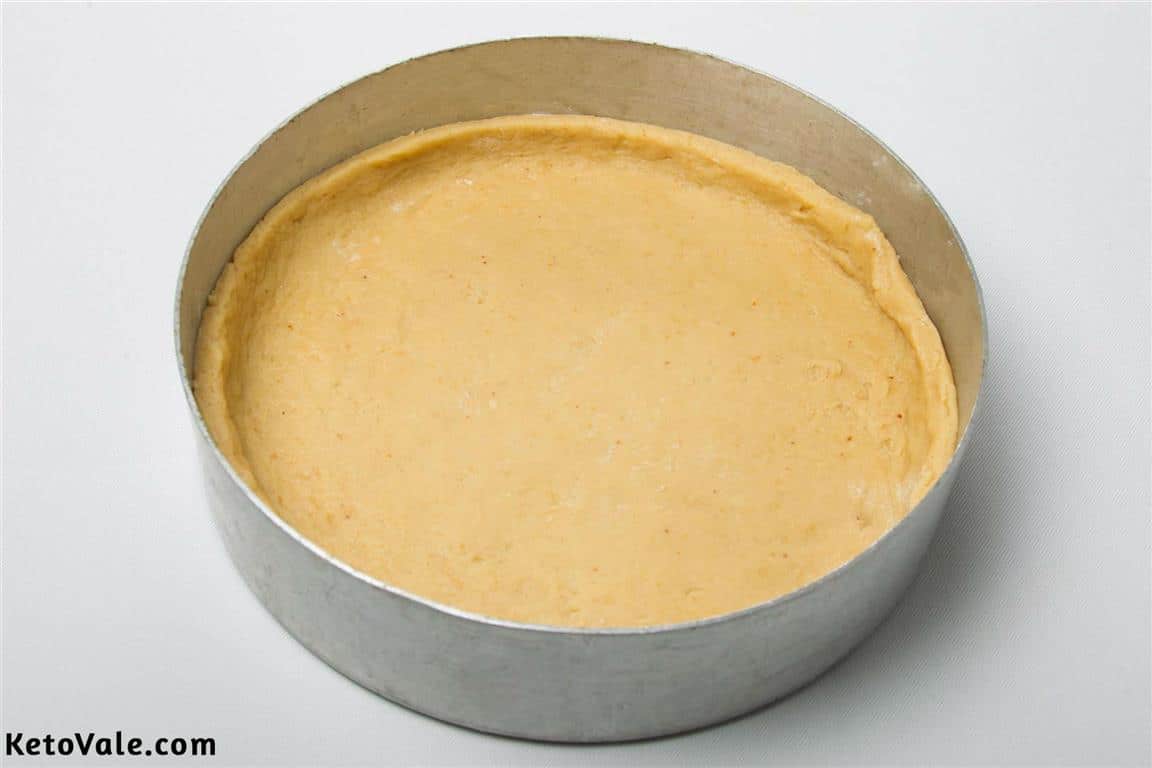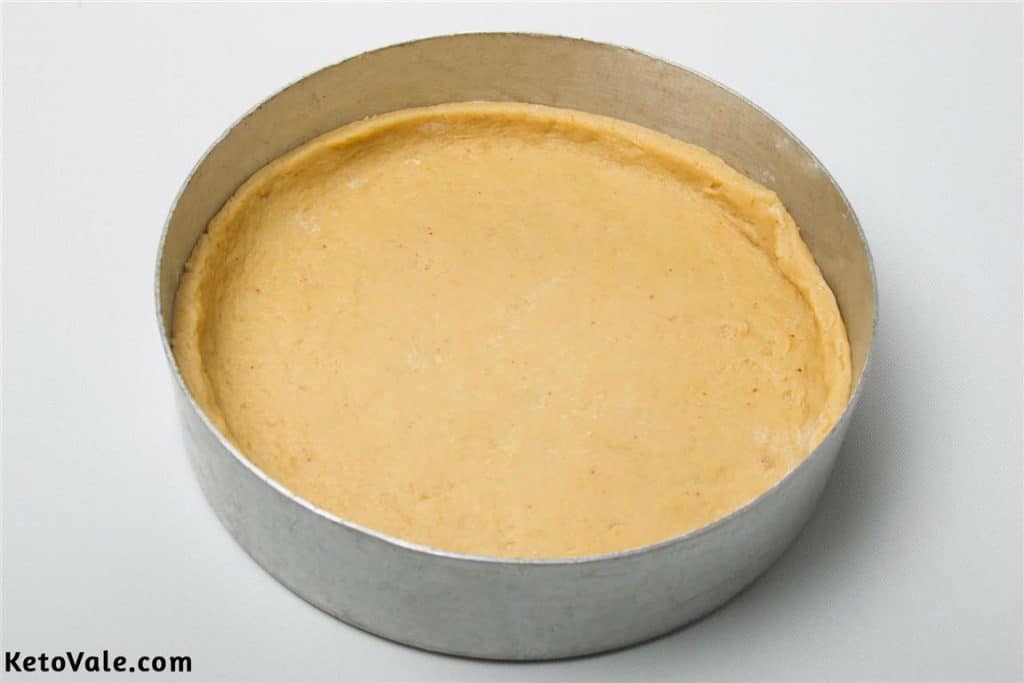 Cook the Toppings: Sauté ground beef in coconut oil, seasoning with taco seasoning, and cook for 8-10 minutes. Drain excess liquid.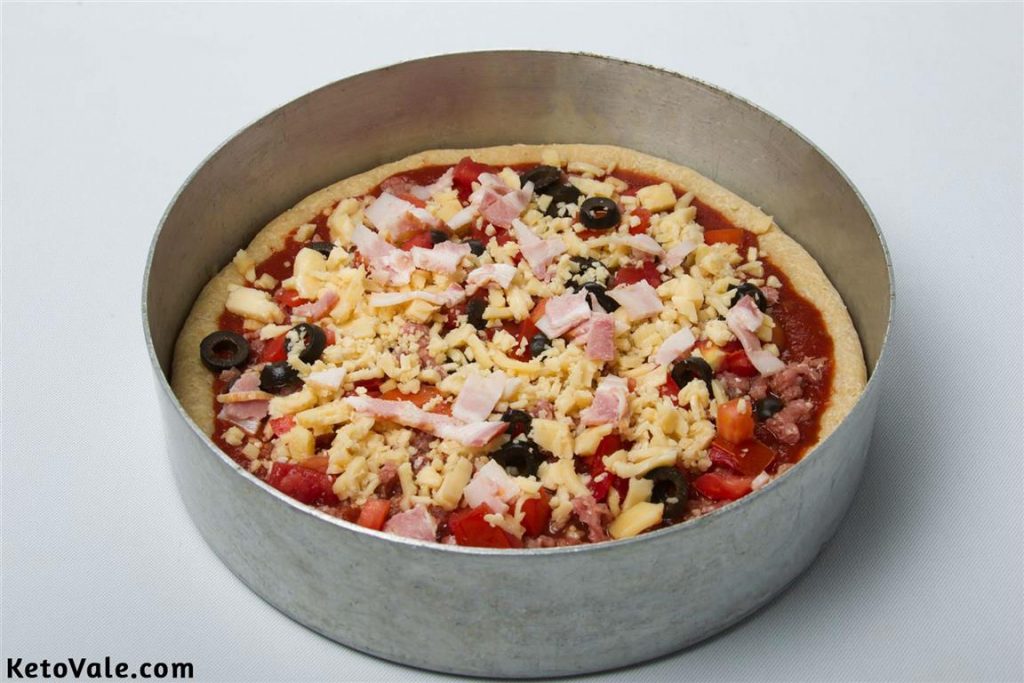 Assemble and Bake the Pizza: Spread marinara sauce over the baked crust. Top with cooked beef, bacon, olives, tomatoes, and cheese. Add extra spices if you like. Bake again at 300°F for 8-10 minutes until the cheese melts.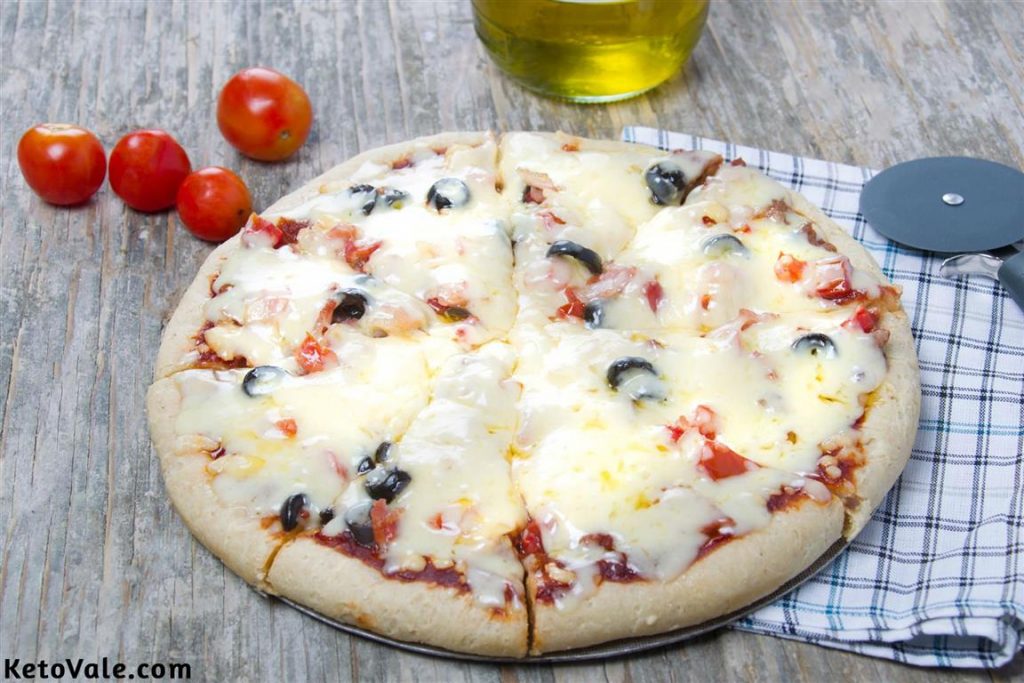 Serve: Cut into 8 slices and enjoy your homemade Keto Mexican Pizza!
Chec my other low carb pizza recipes:
Feel free to to save this recipe by pinning this to your Pinterest board for later use!
Keto Mexican Pizza
Another Mexican dish for those on a diet, Keto Mexican Pizza is another recipe that you can prepare on dinner.
Ingredients
Topping
1/2

lb

lean ground beef

1

tbsp

coconut oil

1

tbsp

taco seasoning

preferably homemade

1

cup

marinara sauce

2

slice

bacon

chopped

1 1/2

cup

shredded mozzarella cheese

(or Mexican Cheese)

1

small tomato

(chopped, optional)

5

large black olives

sliced

Jalapeno

(sliced, optional)
Instructions
Use a large mixing bowl to make the dough. Combine the protein powder and almond flour in the bowl. Pour in the olive oil and melted butter. Mix in with the eggs. Add the almond milk little by little while stirring the mixture. Knead with your hands till you get a nonsticky dough. Sprinkle more almond flour if required. Let stand for about half an hour.

Lay the dough on clean, flat surface. Flatten into any shape you prefer, either rectangular, square or round. Settle the dough onto the pizza baking tray. Place in the oven set to 250°F and leave to bake for 15-20 minutes. Cooking time depends on your preferred size and thickness. Remove from the oven once the edges become light golden brown in color.

Sauté the ground beef in coconut oil on a hot frying pan. Coat with the taco seasoning and cook for 8-10 minutes. Drain any unnecessary liquids. Reserve.

Top the crust with marinara sauce. Spread evenly on the entire surface. Sprinkle the cooked ground beef, bacon bits, black olive slices, and chopped seedless tomatoes over the crust. Add the cheese for more flavor. Dust with spicy flakes or dried oregano if desired. Rebake for another 8-10 minutes with the oven set to 300°F. Wait until the cheese melts on top.

Use a pizza cutter to make 8 slices and enjoy!
Nutrition/Macros
Nutrition Facts
Keto Mexican Pizza
Amount Per Serving
Calories 463
Calories from Fat 369
% Daily Value*
Fat 41g63%
Cholesterol 107mg36%
Sodium 483mg20%
Potassium 286mg8%
Carbohydrates 8g3%
Protein 19g38%
Vitamin A 621IU12%
Vitamin C 4mg5%
Calcium 195mg20%
Iron 2mg11%
* Percent Daily Values are based on a 2000 calorie diet.
Pin To Save This Recipe
FAQ
What is keto taco pizza made of?
Keto taco pizza is typically made with a low-carb crust, often prepared from ingredients like almond flour, coconut flour, or cauliflower to keep it keto-friendly. The crust is then topped with taco meat (such as beef or chicken), cheese (like cheddar or mozzarella), and various taco toppings such as tomatoes, green onions, jalapeños, and olives. Some variations might include sour cream, avocado or guacamole, and lettuce. The key is to maintain the balance of flavors of a traditional taco while using ingredients that fit within the ketogenic diet guidelines.
How many carbs are in a Mexican Pizza?
The carb content in a traditional Mexican Pizza can vary, but it typically contains a high amount of carbs due to ingredients like flour-based crust and beans. A regular serving can have anywhere from 30 to 50 grams of carbs or more. However, for a keto version of Mexican Pizza such as my recipe above, which uses low-carb ingredients like almond flour, coconut flour and protein powder for the crust, the carb count is significantly reduced to 5 grams of net carbs per serving.
What kind of pizza can you eat on keto?
On a keto diet, you can enjoy pizzas made with low-carb crusts, such as those made from almond flour, coconut flour, cauliflower, cheese-based crusts (like fathead dough), or meat-based crusts (like chicken or ground beef). The pizza toppings should be keto-friendly as well, including meats, low-carb vegetables, and cheese, with a low-carb sauce like sugar-free tomato sauce or olive oil-based sauces. These alternatives allow you to enjoy pizza while staying within the carb limits of a ketogenic diet.