There are times when a dessert is needed, especially for special occasions such as birthdays or family gatherings. Unfortunately, most cake recipes call for sugar and enriched flour, which are highly-inflammatory and contain too many carbs to be eaten on a low-carb diet.

Our sugar-free and keto-friendly lava cake recipe has the same molten lava center that you'd expect from the traditional cake. But we've taken out the sugar and carbs so you can eat it without spiking your blood sugar or getting kicked out of ketosis.

The key ingredient is unsweetened cocoa powder. Cocoa beans have been prized for their medicinal and aphrodisiacal properties since they were discovered many thousand years ago.

Cocoa powder may aid weight loss due to its chromium content. It also helps regulate blood sugar levels and has a high amount of arginine, which is known to have aphrodisiac properties and helps enhance circulation.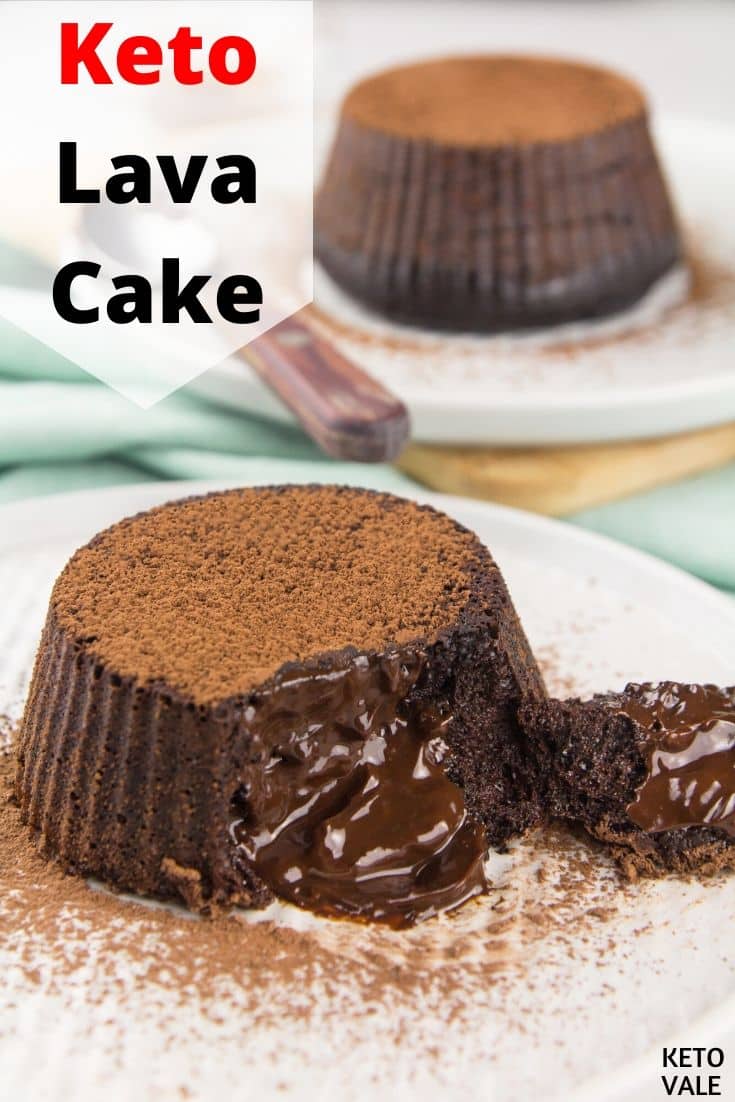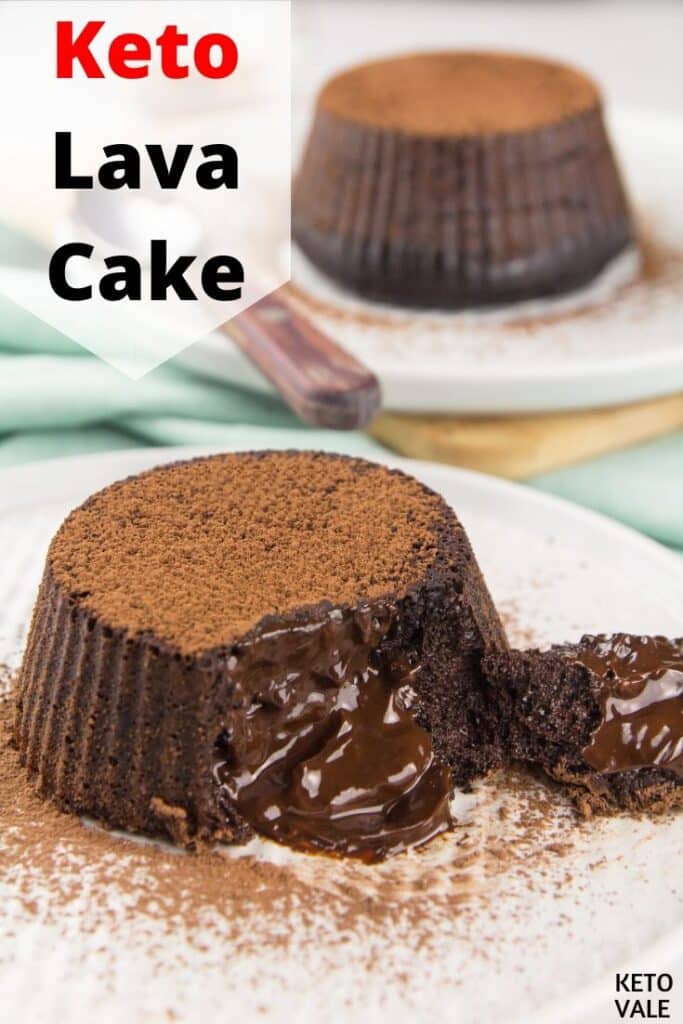 Raw cacao is also one of the best sources of antioxidants on the planet, which may contribute to its neuroprotective benefits (1).

Besides, don't you adore cocoa flavor? Is there anybody in the whole world who doesn't? Vanilla will enrich the adorable flavor. Heavy cream is just a rich, flavorful complement to all your favorite recipes.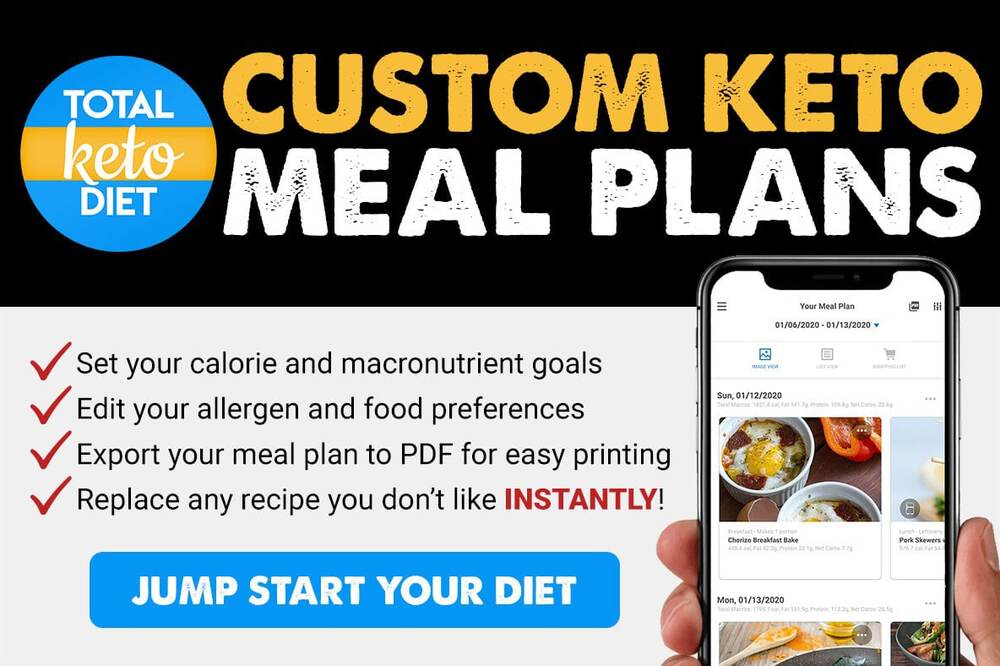 Moreover, it is high in dietary fat to help support ketosis. Phosphorus and calcium, which are also some minerals in heavy cream, help the bones stay strong.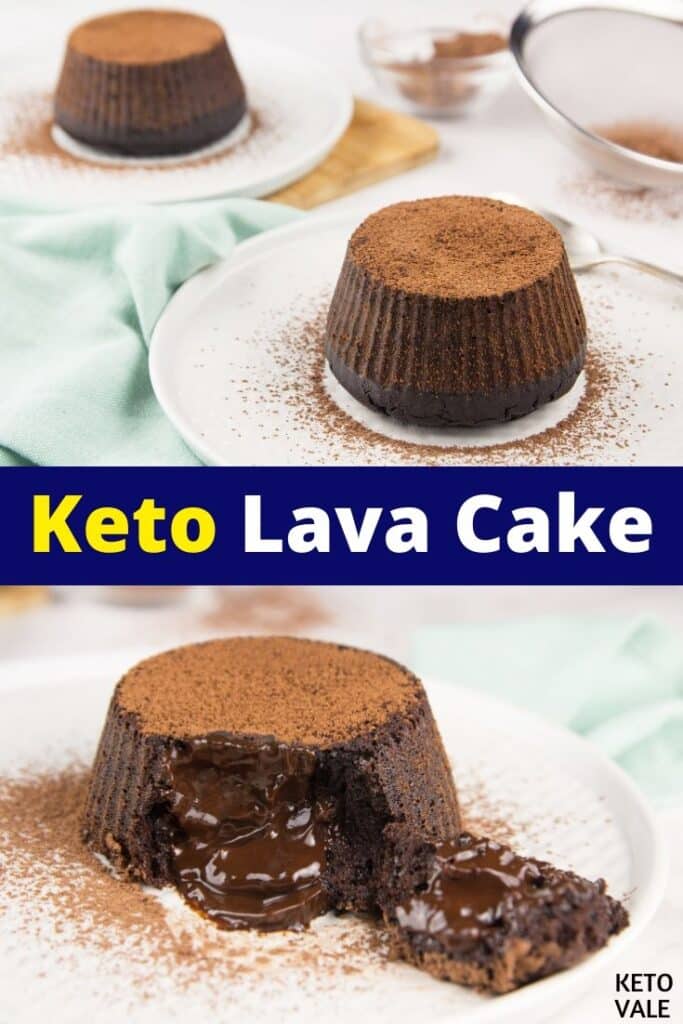 It's important to remember not to overcook the cake or you will lose that lava center. You can also replace the erythritol for monk fruit or stevia if you are sensitive to it. Also, check our list of sugar replacements for keto.

You don't need to add any flour into this recipe, although you can try adding some coconut flour for more flavor and volume. Serve this cake as is or with a heaping scoop of coconut ice cream!

---
Let's Do It!
To make, start by combining the erythritol and cocoa powder. Set aside about one teaspoon of this mixture to serve the cake with.

Whisk an egg and add it to the erythritol and cocoa powder.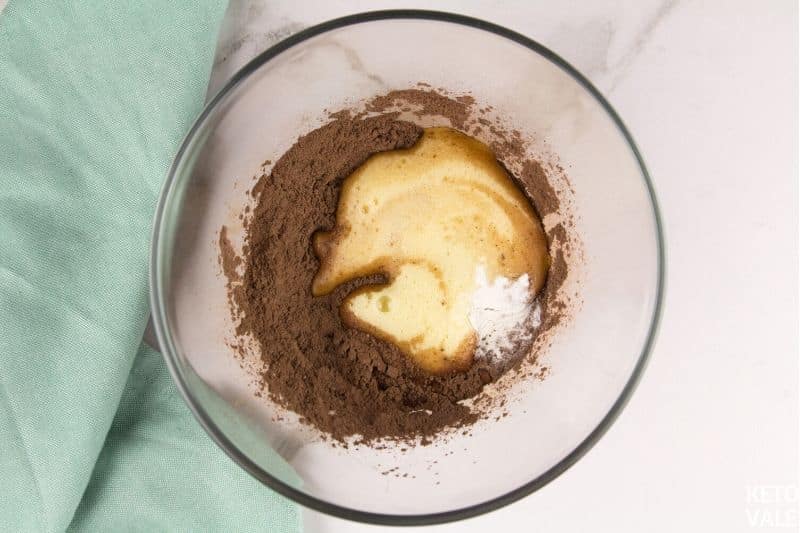 Then add the baking powder, vanilla, cream and salt into the mix. Stir together.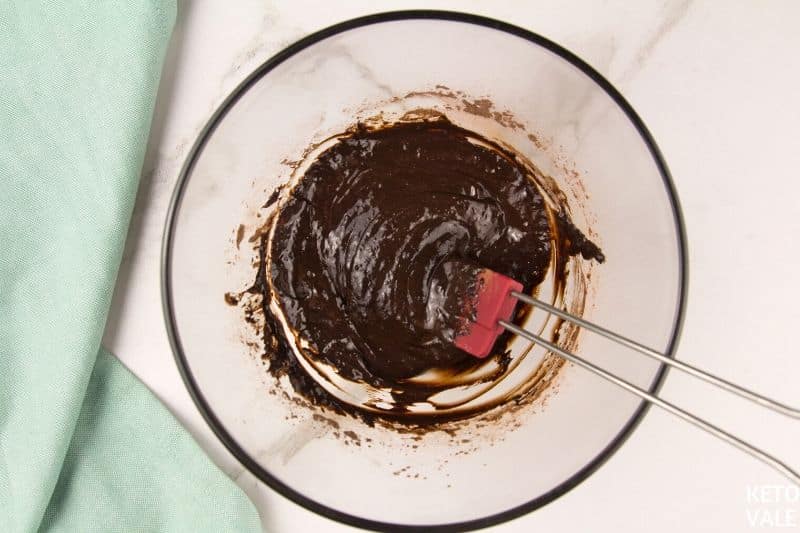 Grease muffin tins and fill with the mixture.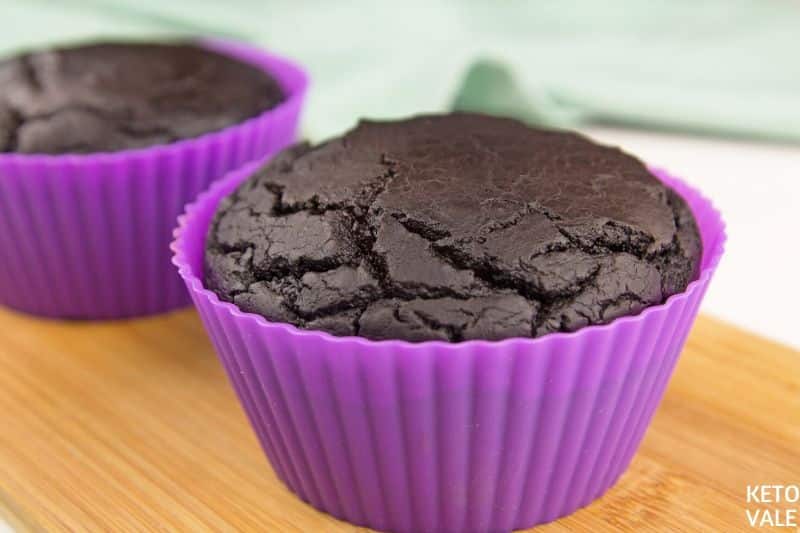 Let it bake for 10 minutes. Remove from oven and sprinkle with reserved erythritol and cocoa mixture. Serve hot!
Check these easy cake recipes:
Keto Lava Cake
This sugar-free and low carb lava cake makes it a perfect keto dessert.
Instructions
Preheat your oven to 350°F.

Combine together the erythritol and cocoa powder. Put the bowl aside. Reserve 1 tsp of this mixture for serving (optional).

Prepare another bowl to beat the eggs in. Whisk until soft so that the lava cake will rise when baking.

Pour the beaten egg into the erythritol and cocoa powder. Include the baking powder, vanilla, and cream into the mix as well. Stir together then flavor with salt.

Grease 2 muffin cups. Gently distribute and pour the batter into the cups. Let it bake in the oven for 10 minutes. Remember not to overbake the lava cake to obtain the soft consistency in the center.

Remove from the oven and serve on a plate, sprinkled with reserved cocoa-erythritol mixture (optional).
Notes
 The ingredients are enough to make 2 servings. You can make 2 small cakes or 1 big cake and cut in half to serve.
Nutrition/Macros
Nutrition Facts
Keto Lava Cake
Amount Per Serving
Calories 113
Calories from Fat 81
% Daily Value*
Fat 9g14%
Cholesterol 102mg34%
Sodium 60mg3%
Potassium 284mg8%
Carbohydrates 8g3%
Protein 5g10%
Vitamin A 339IU7%
Calcium 78mg8%
Iron 2mg11%
* Percent Daily Values are based on a 2000 calorie diet.
Pin To Save This Recipe