These Tex-Mex-Style Keto Zucchini Tortillas will take your meal to the next level. I will show you how to make these low carb tortillas from shredded zucchini, cheese and a little bit of coconut flour and egg.
These tortillas are packed with oregano, parsley, turmeric and pepper flavor. You can use this zucchini tortillas recipe to make zucchini tacos shells.
It's a perfect side dish for your keto diet. You can add any type of fillings of your choice such as ground beef, chicken, pork, etc… and make burritos, enchiladas or taquitos.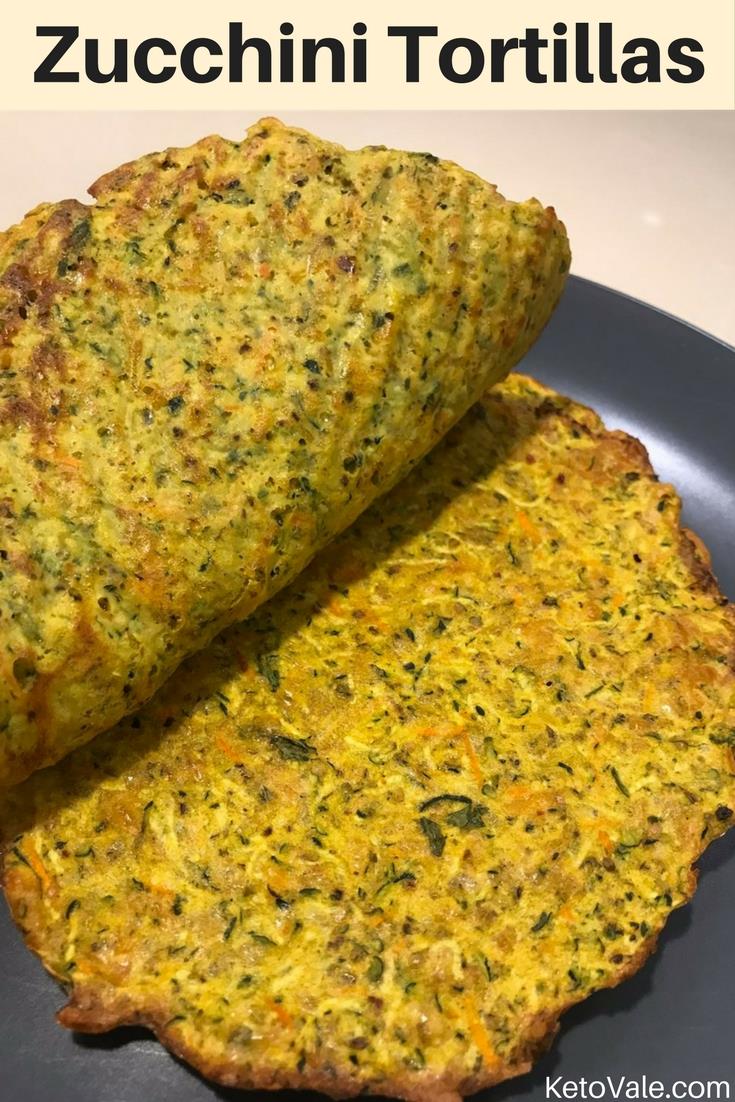 Zucchini boasts an incredible versatility that makes it a favorite among low-carb and keto enthusiasts. Its mild flavor and adaptable texture mean it can seamlessly replace higher-carb ingredients in a variety of dishes.
From spiralizing it into "zoodles" as a pasta substitute to transforming it into crisp tortillas for tacos, or even baking it into breads and muffins, zucchini proves time and again its ability to elevate a dish while keeping the carb count in check.
You can try my other low carb keto recipes with zucchini.
How to Make Low Carb Zucchini Wraps
First off, wash the vegetables thoroughly. Dry the zucchini before grating it. Make thin strips to make a cup. Squeeze out the liquid and discard.
Transfer the grated zucchini in a bowl with the grated cheese. Flavor with the spices and herbs as well. Add the coconut flour and egg then mix. Continue stirring until the batter is uniform.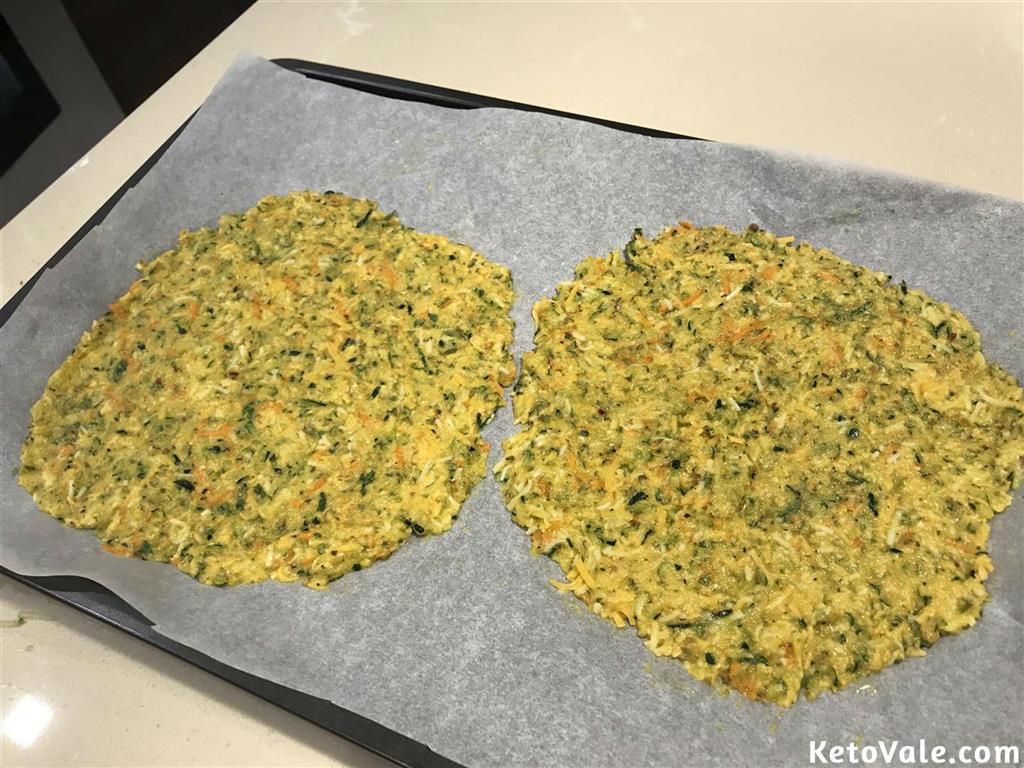 Cover a tray with some parchment paper. Transfer the batter onto the tray and make 4 circles. Flatten the batter to resemble a tortilla. Make as big as you like.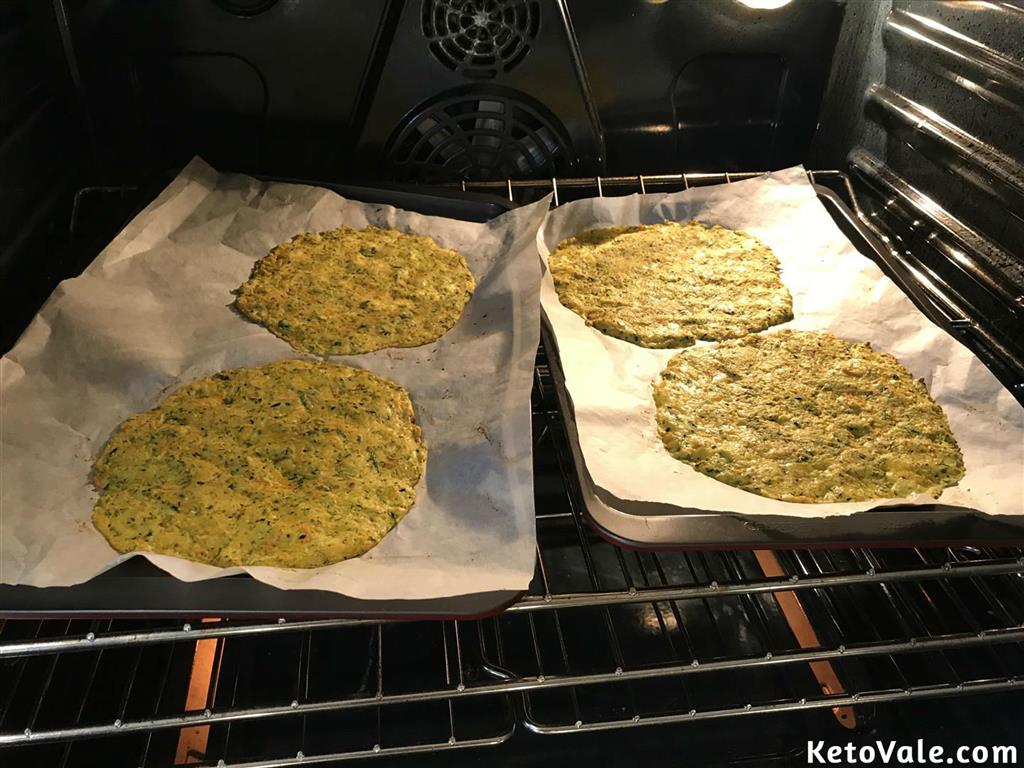 Put in the 350 F preheated oven to bake. This may be about 15-20 minutes. You can adjust the time depending on how thick and big your tortilla is.
Transfer to plates and stuff with any filling of your choice.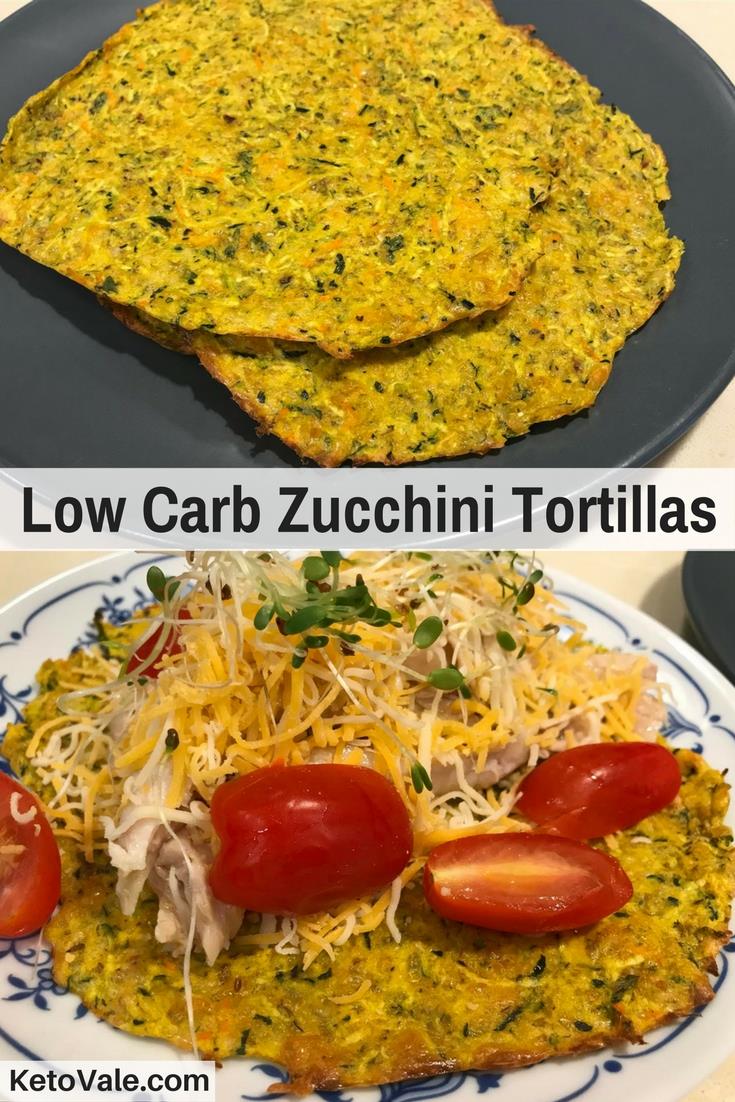 After you finish making these tortillas, let them cool down and you can store it in a fridge and reheat it in microwave as any other regular tortillas.
These Tex-Mex-Style soft, flexible and chewy tortillas will be a part of your regular keto meal.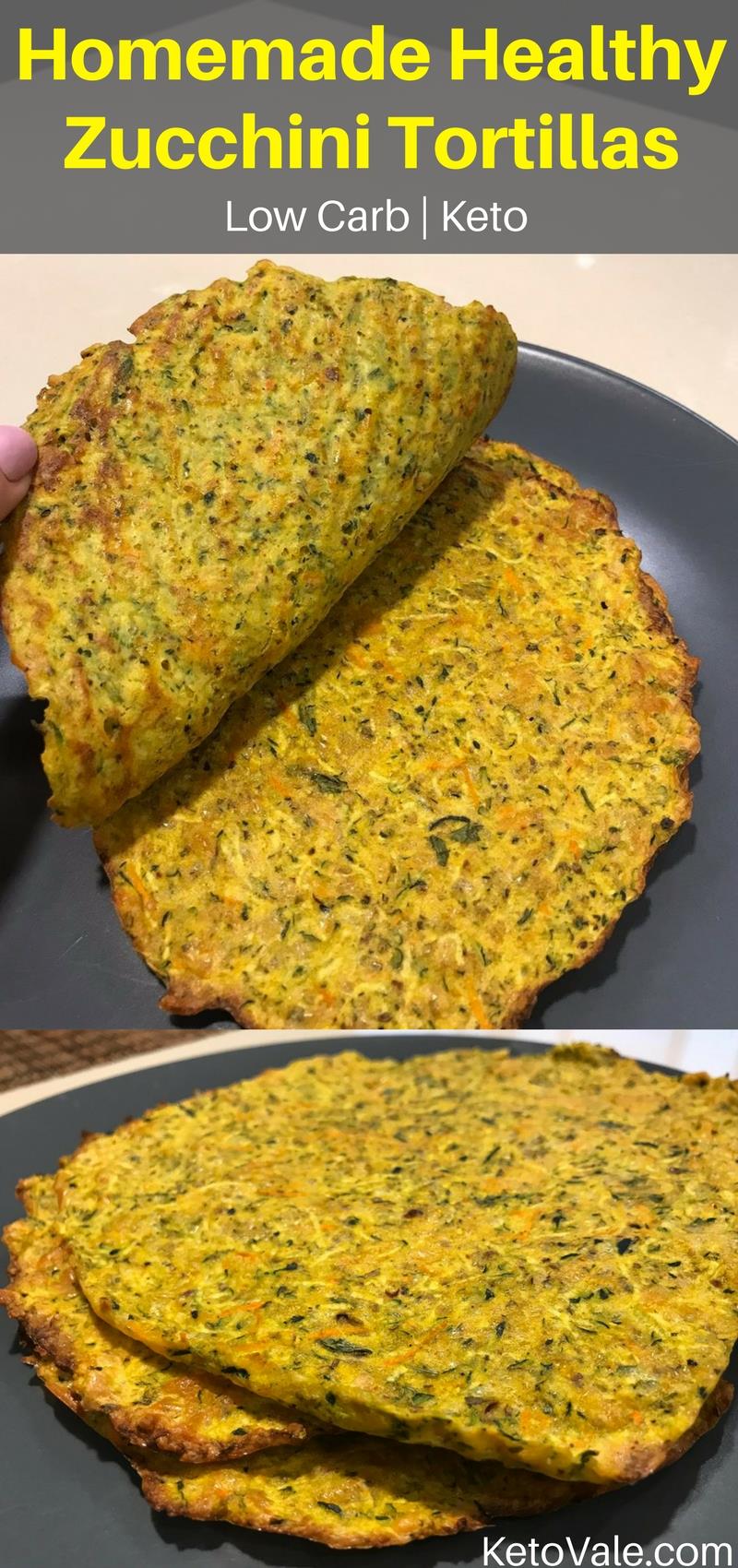 If you have too many zucchinis sitting around your kitchen and don't know what to do with them, try making these Keto Zucchini Muffins for breakfast.
Related:
Keto Zucchini Tortillas
A low-carb and gluten-free tortillas made with zucchini, cheese, coconut flour, and egg.
Instructions
Grate your washed zucchini to make slim pieces, enough to fill a cup. Squeeze out the liquid with as much force as possible.

Put the grated cheese in a bowl. Throw in the zucchini pieces along with the herbs and spices. Crack the egg into the bowl as well, then add the coconut flour.

Lay a parchment paper on a tray. Mold the batter to make 4 tortillas. Press with your hands to flatten them on the paper.

Bake in the oven for 15-20 minutes. Baking time depends on the thickness and size of the tortillas. Take note that the oven should be preheated at 350°F.

Serve in a plate with your favorite filling.
Notes
This recipe makes 4 zucchini wraps.
Nutrition/Macros
Nutrition Facts
Keto Zucchini Tortillas
Amount Per Serving
Calories 130
Calories from Fat 72
% Daily Value*
Fat 8g12%
Cholesterol 58mg19%
Sodium 713mg30%
Potassium 142mg4%
Carbohydrates 4g1%
Protein 11g22%
Vitamin A 329IU7%
Vitamin C 6mg7%
Calcium 317mg32%
Iron 1mg6%
* Percent Daily Values are based on a 2000 calorie diet.
Pin To Save This Recipe
FAQ and Cooking Tips
How do you make zucchini tortillas without them being soggy?
To make zucchini tortillas without them being soggy, thoroughly squeeze out excess moisture from the grated zucchini using a cheesecloth or kitchen towel before mixing with other ingredients and baking.
Can you freeze zucchini tortillas?
Yes, you can freeze zucchini tortillas. To do so, place parchment paper between each tortilla to prevent sticking, then store them in an airtight container or zip-top freezer bag. Freeze for up to 2 months and thaw before reheating and using.
How to reheat zucchini tortillas?
To reheat zucchini tortillas, place them in a dry skillet over medium heat, warming each side for about 1-2 minutes until heated through. Alternatively, you can warm them in a preheated oven at 350°F (175°C) for a few minutes until they're hot. I wouldn't use a microwave as it can make them soggy.
What to make with zucchini tortillas on a keto diet?
On a keto diet, zucchini tortillas can be used to make low-carb tacos, quesadillas, enchiladas, wraps, and breakfast burritos, filled with keto-friendly ingredients like seasoned meats, cheeses, and vegetables.
How do you make zucchini tortillas crispy?
To make zucchini tortillas crispy, after squeezing out as much moisture as possible from the grated zucchini, bake the tortillas in a preheated oven until they're golden and firm. For added crispiness, you can also pan-fry them in a little oil over medium heat until they're golden brown on both sides.