These super easy and delicious homemade tortillas are an excellent option for a low-carb taco night. You will be surprised at how simple and fast these are to make. We can guarantee they will change Tacos Tuesday's for all ketoers.
We used golden flaxseed meal as the main flour for these gluten free tortillas but you can use regular flaxseed meal if that is all you have on hand.
Flaxseed is rich in fiber. One tablespoon of flaxseed (7g) consists of 1.9g dietary fiber out of 2g total carbohydrate, which essentially makes it only 0.1g net carb!
Flaxseed is one of the best keto fiber supplements. It has so many health benefits including lowering cholesterol and blood pressure; controlling blood sugar, and helping with weight loss by reducing hunger (1, 2, 3, 4).
Since it is so fiber-rich, adding flaxseed meal into your diet will also help prevent constipation on keto.
The recipe yields around 4 medium size tortillas. If you prefer them smaller, you can use a different size cutter. It is definitely worth making two batches of this recipe and having a few extras on hand for the week.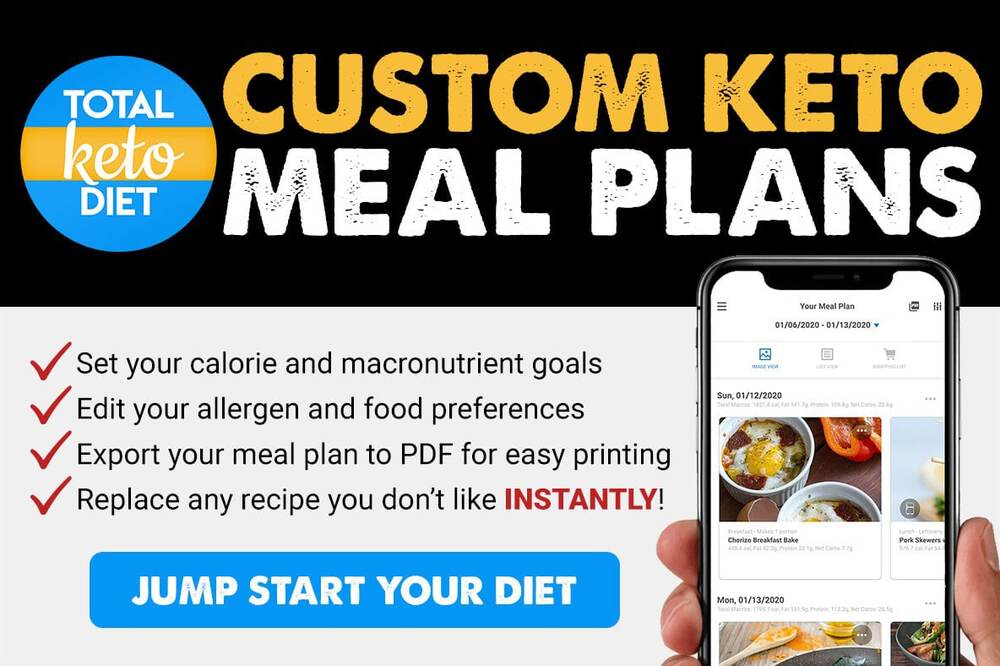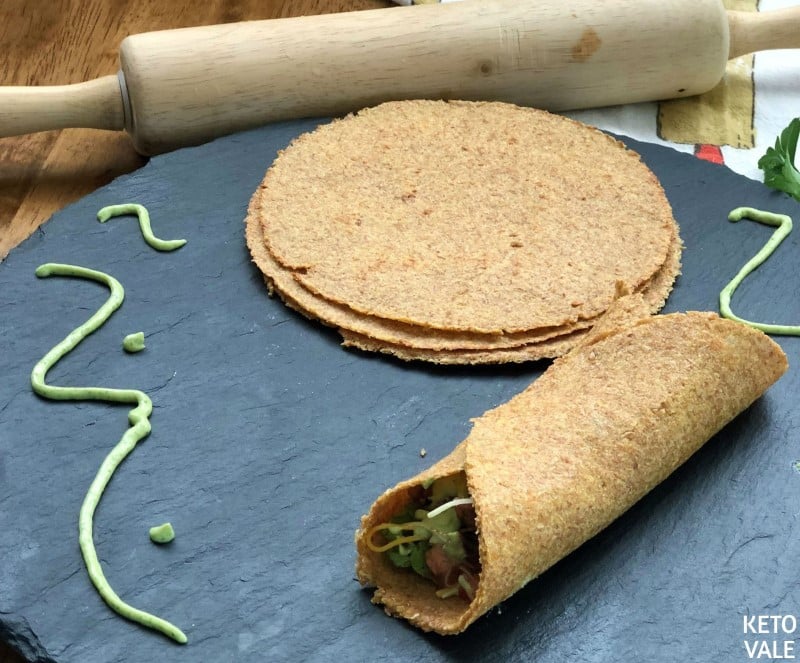 These can be used for keto tacos, wraps, burrito or even for quesadillas. You can even make Mexican pizzas with it.
These tortillas have a savory flavor to them, thanks to the addition of onion powder and garlic powder. They pair well with meat and low-carb veggies.
However, you can make these tortillas sweet by omitting the savory herbs and adding sweet flavors, such as cinnamon, nutmeg, and keto-sweetener. Then you can add nut butter as your filling and top with syrup for a low-carb, sweet-tasting breakfast that won't kick you out of ketosis!
It is very important that the dough is cold before you start rolling. Also, keep in mind that you might need to adjust the water amount depending on your situation or type of flaxseed meal. The dough should come together, but not be too dry or too sticky on your hands.
When cooking, make sure not to overcook the batter or the tortillas will lose the elasticity and get hard. Approximately two to three minutes max on each side is enough. Give it a try and you will love this new addition to your meals.
---
Let's Do It!
Add flaxseed meal, garlic powder, onion powder and salt in a bowl and mix well.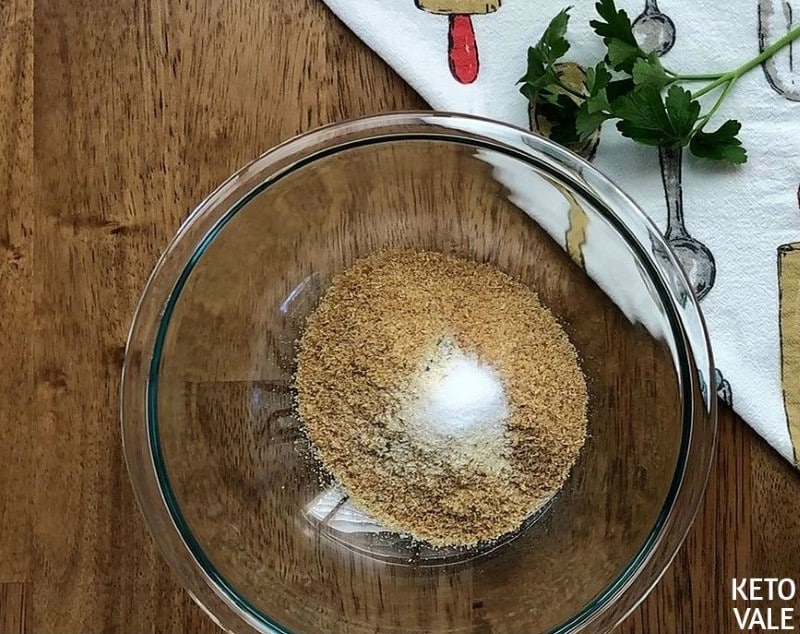 Add the hot water slowly in and mix again. Shape the dough.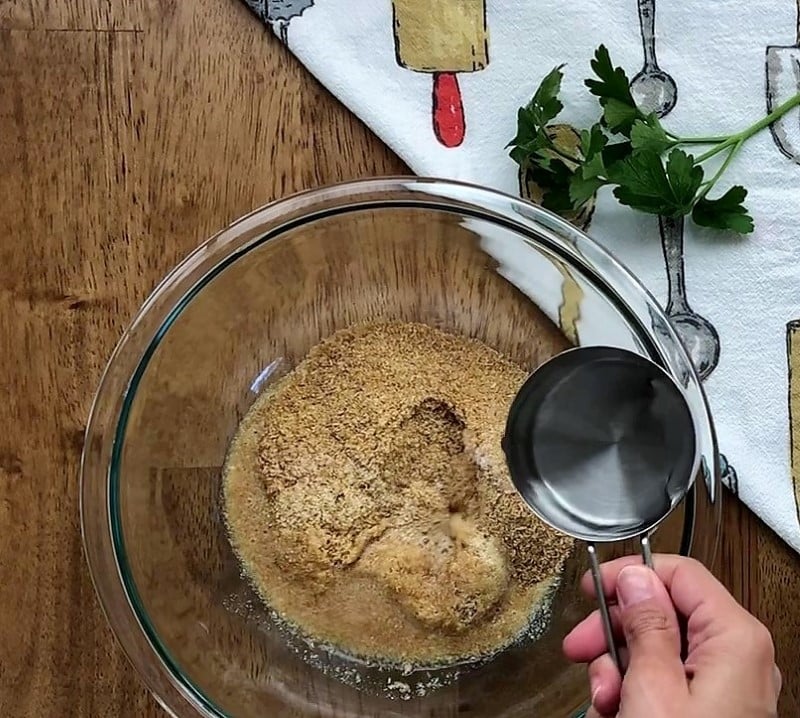 Keep it cool in the fridge for 30 minutes.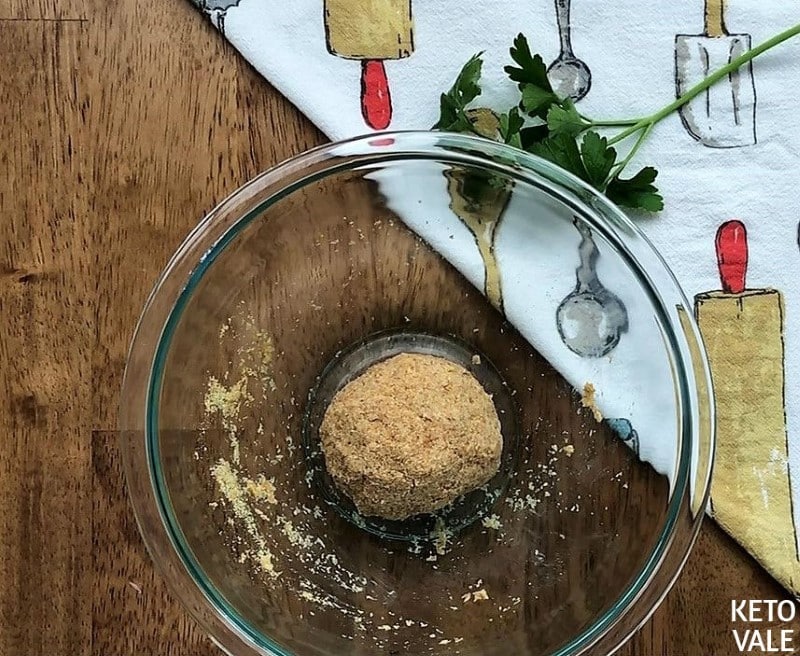 Remove from the fridge. Roll the dough using a rolling pin and parchment paper until you get a thin tortilla shape. Cut it into a circular shape with your desired size. Put the leftover edges together and repeat the process until you finish using the dough. It should make four medium size tortillas.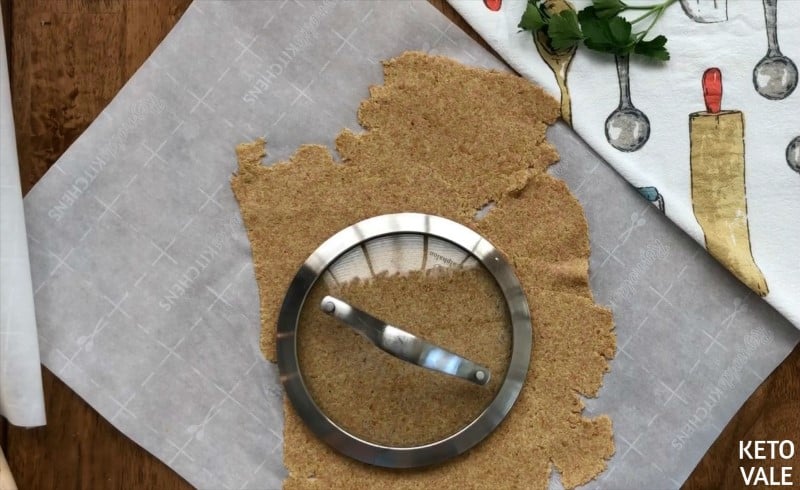 Spray coconut oil (or olive oil) in a pan over medium heat and brown the tortillas for about three minutes on each side until cooked.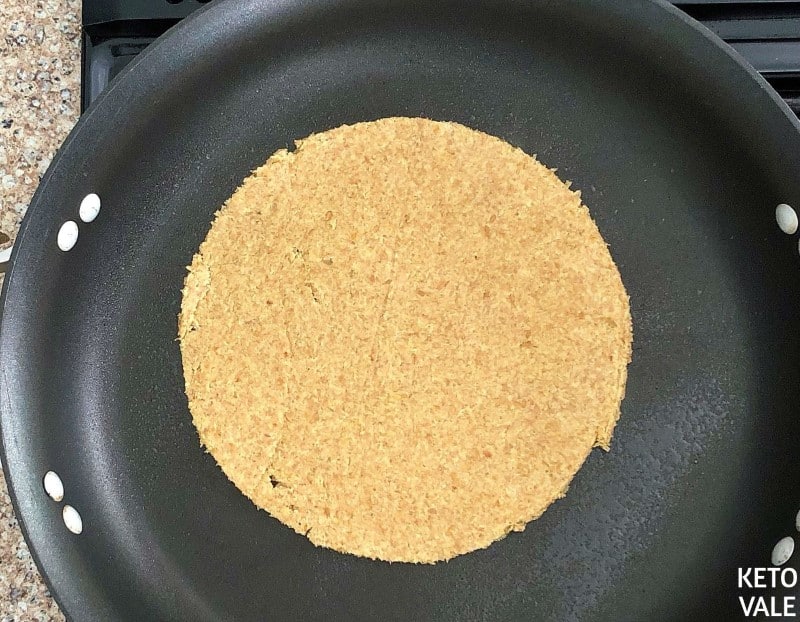 Add your favorite fillings in and enjoy! We use roasted shredded beef, cheese, lettuce, parsley, tomato, and guacamole sauce. Feel free to create your own version!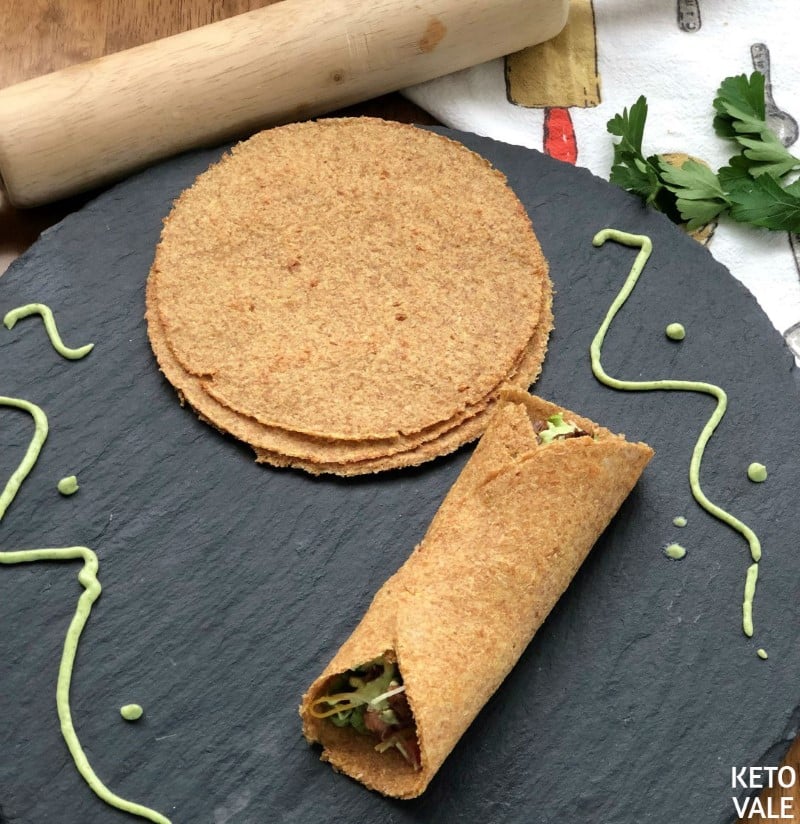 Save this recipe by pinning this picture to your Pinterest board for later use!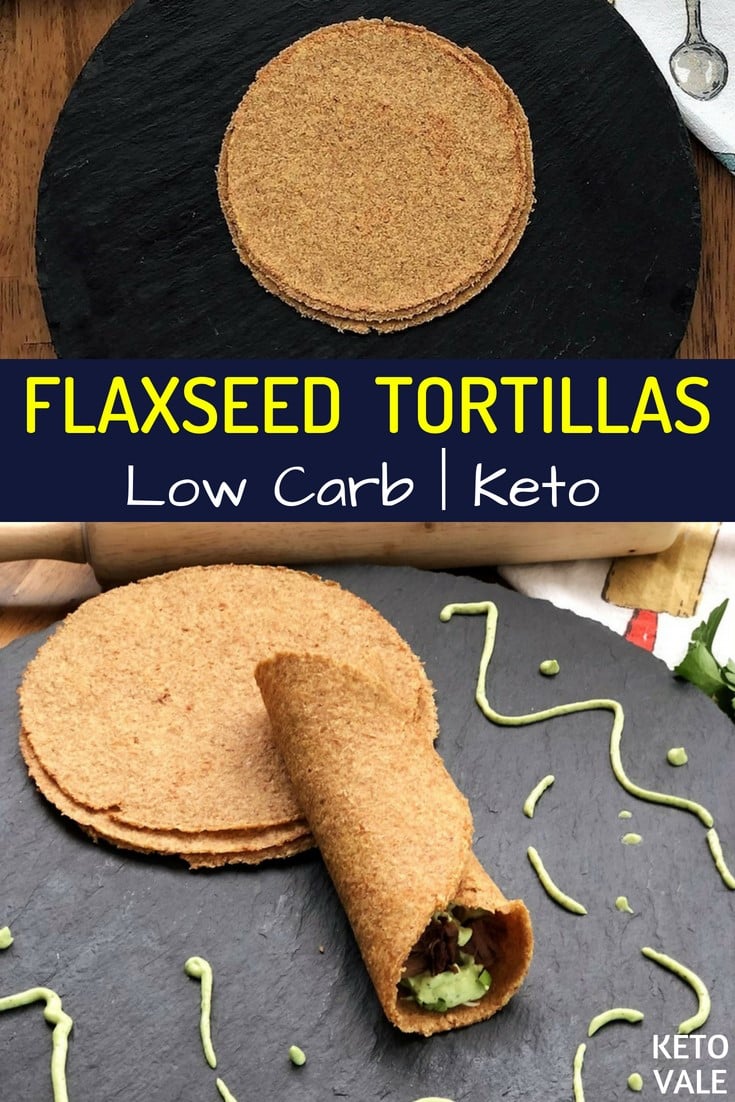 Related:
Flaxseed Meal Tortillas
These tortillas are made with flaxseed meal and will satisfy your cravings for a keto taco night.
Instructions
In a bowl, combine all dry ingredients and mix well.

Add the hot water and combine. The flax seed meal will absorb the water and you can shape it into a ball.

Refrigerate it for about 30 mins or until the dough is cool.

Using parchment paper, roll the dough using a rolling pin until thin. Using a pan lid, cut it into a round shape. Put together the leftover dough and repeat the rolling and cutting until there is no dough left.

Spray a nonstick frying pan with coconut oil and cook the tortillas on medium heat for about 3 minutes on each side.

Top it with your favorite fillings and enjoy!
Notes
This recipe makes 4 tortillas.
Nutrition/Macros
Nutrition Facts
Flaxseed Meal Tortillas
Amount Per Serving
Calories 216
Calories from Fat 153
% Daily Value*
Fat 17g26%
Sodium 304mg13%
Potassium 325mg9%
Carbohydrates 12g4%
Protein 7g14%
Vitamin C 0.2mg0%
Calcium 102mg10%
Iron 2.3mg13%
* Percent Daily Values are based on a 2000 calorie diet.
Pin To Save This Recipe