Shrimp and prawns are two of the most widely consumed types of seafood. You can find them at just about any restaurant or grocery store, and cook them in the oven, on the grill, or on top of the stove.

Shrimp are low in fat, calories, and carbs, which makes them a good addition to just about any diet. They are also a good source of several vitamins, minerals, omega fatty acids, and antioxidants.

Shrimp Nutrition
A three ounce serving of cooked shrimp contains the following (1):

84 calories
0.24 gram of fat
0.17 gram of carbs
20.4 grams of protein
Vitamins

Vitamin A: 191 IU (4% RDV)
Vitamin C: 1.9 mg (3% RDV)
Vitamin E: 1.2 mg (6% RDV)
Thiamin: <0.1 mg (1% RDV)
Riboflavin: <0.1 mg (1% RDV)
Niacin: 2.2 mg (11% RDV)
Vitamin B12: 1.3 mcg (21% RDV)
Pantothenic acid: 0.3 mg (3% RDV)
Minerals
Calcium: 33.2 mg (3% RDV)
Iron: 2.6 mg (15% RDV)
Magnesium: 28.9 mg (7% RDV)
Phosphorus: 116 mg (12% RDV)
Potassium: 155 mg (4% RDV)
Sodium: 190 mg (8% RDV)
Zinc: 1.3 mg (9% RDV)
Copper: 0.2 mg (8% RDV)
Manganese: <0.1 mg (1% RDV)
Selenium: 33.7 mcg (48% RDV)
Health Benefits of Eating Shrimp and Prawn
Shrimp contains antioxidants in several forms. First, it's a good source of selenium and vitamins A, C, and E, which all act as antioxidants in the body to reduce inflammation and free radical damage.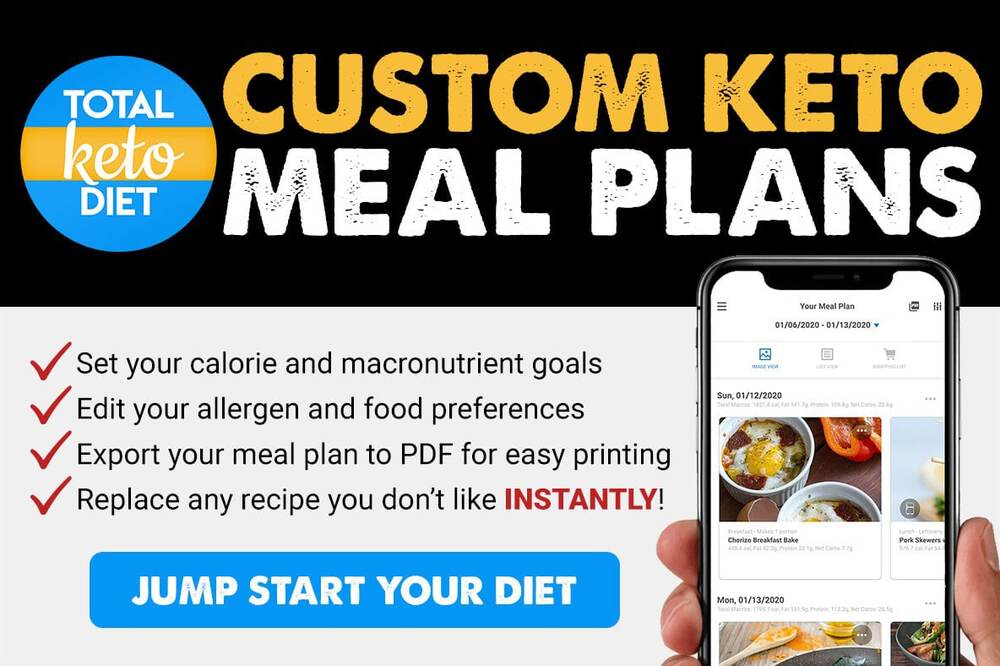 Shrimp is also a good source of the antioxidant astaxanthin, which has been shown to act as an anti-cancer agent, support eye health, and prevent the risk of diabetes, neurodegenerative diseases, stroke, and cardiovascular disease. Astaxanthin has also been shown to boost immunity (2, 3, 4).

Finally, shrimp is a good source of omega 3 fatty acids, which help reduce inflammation, improve mood and brain health, and keep your heart healthy.

Is Shrimp Keto-friendly?
Yes, absolutely! You can eat shrimp on keto diet. Depending on the type of shrimp or prawn that you eat and how you cook it, the macronutrients will be slightly different.

A 100-gram serving of cooked shrimp will give you approximately 99 calories, 0.3g fat, 24g protein and only 0.2g of carbs. This makes shrimp an excellent source of protein and you and add this into many delicious keto-friendly dishes.
---
Easy and Tasty Low Carb Shrimp and Prawn Dishes You Can Try
Here's a list of simple and delicious low-carb dishes you can make with shrimp and prawns. Simply click on each item below for full recipe:
Pan-Seared Shrimp with Gremolata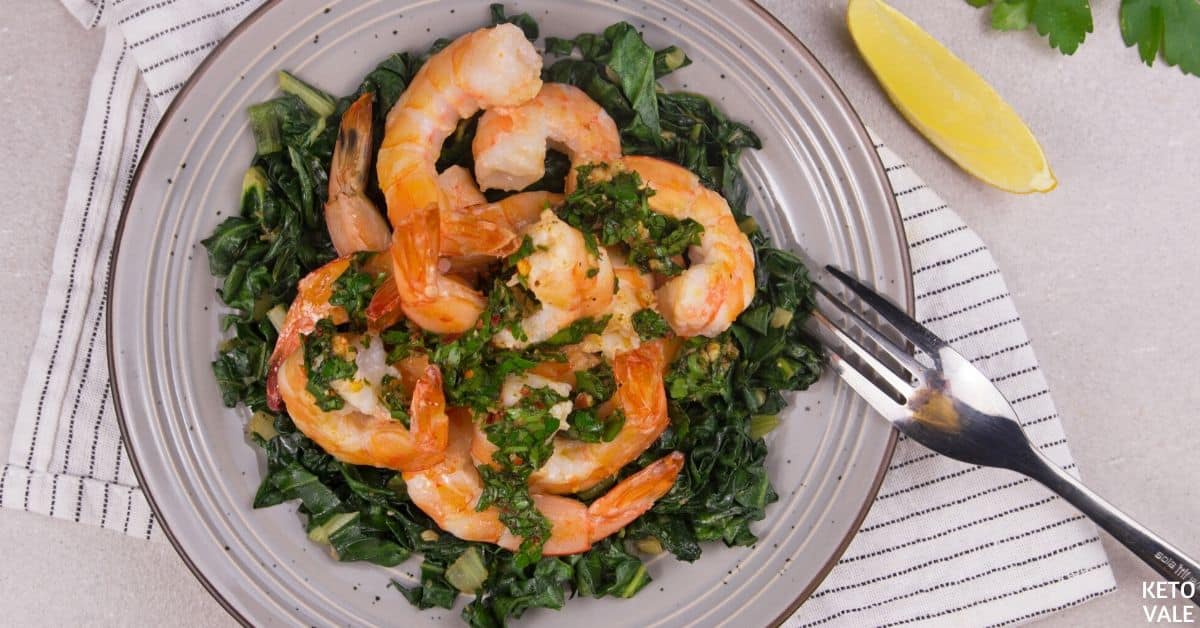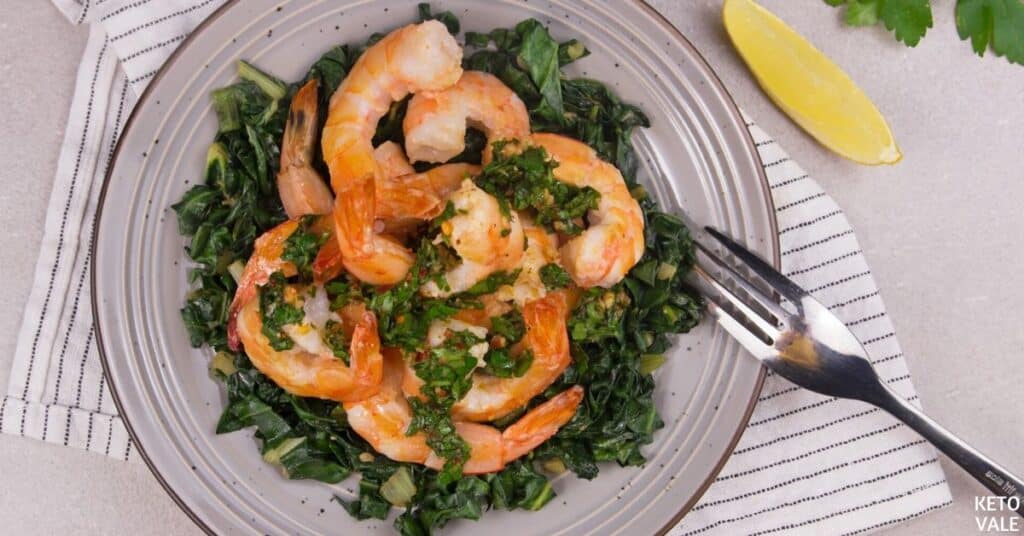 Keto Shrimp and Cauliflower Grits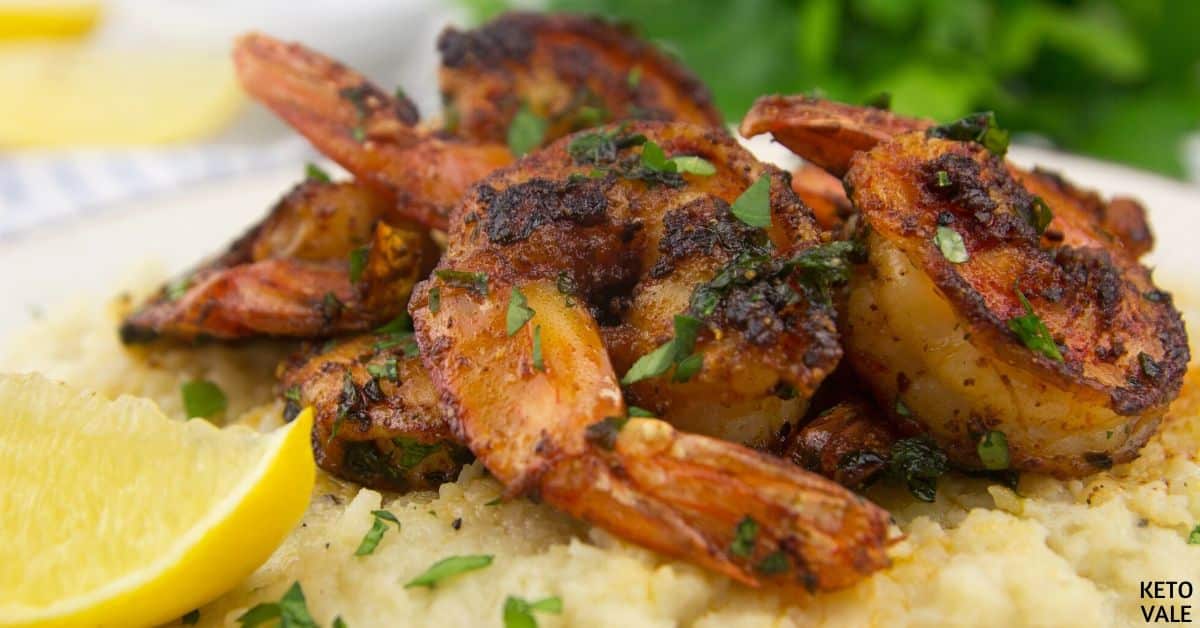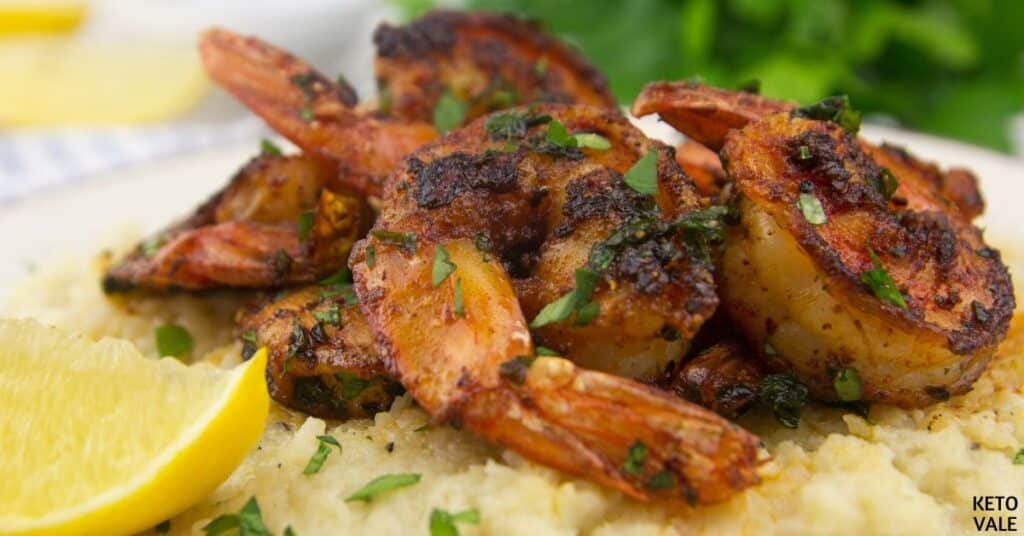 Raclette Party with Shrimp, Mushroom and Asparagus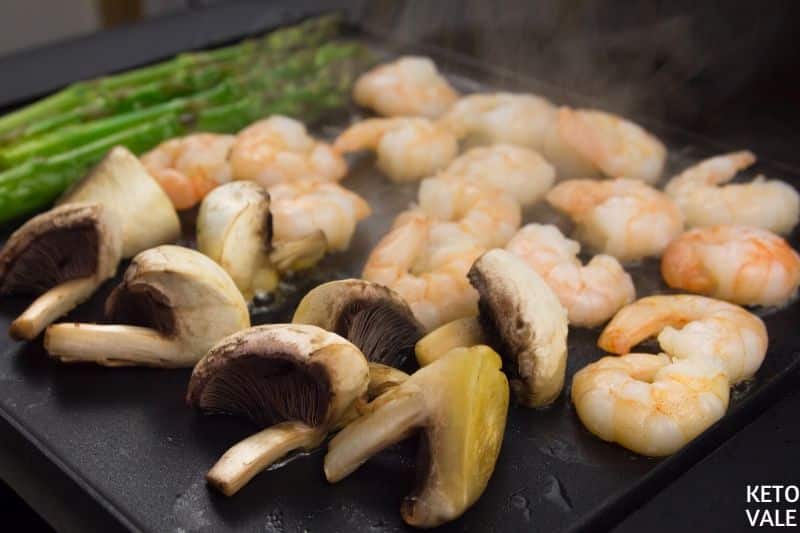 Mexican Shrimp Avocado Cauliflower Rice Bowl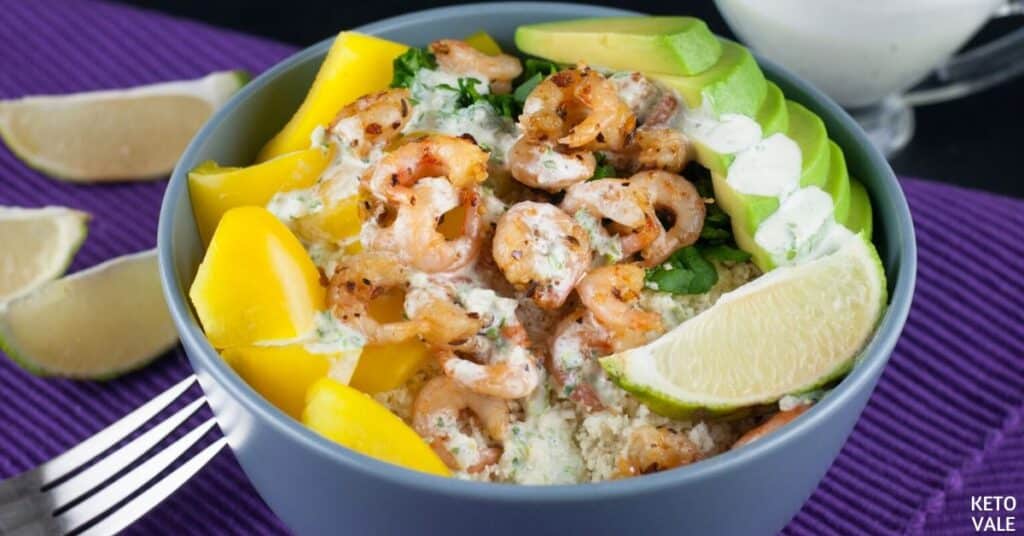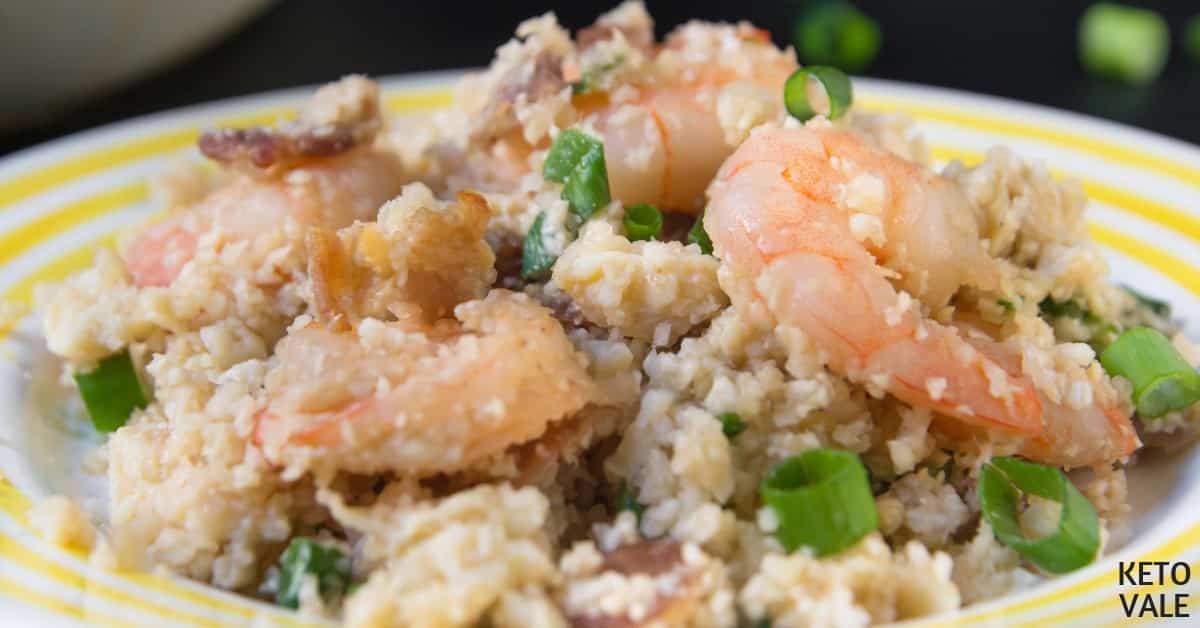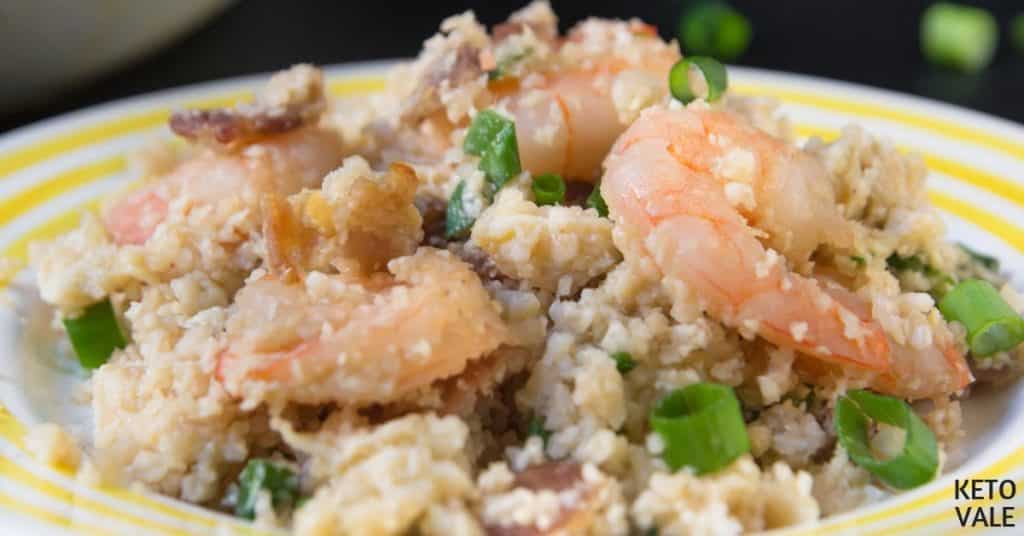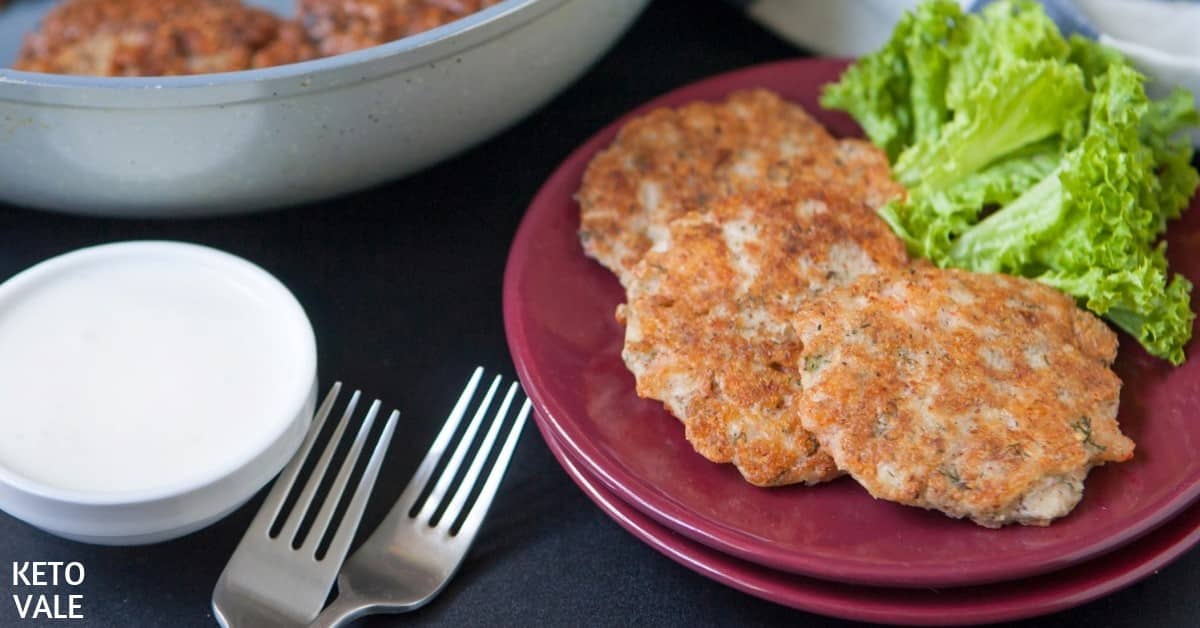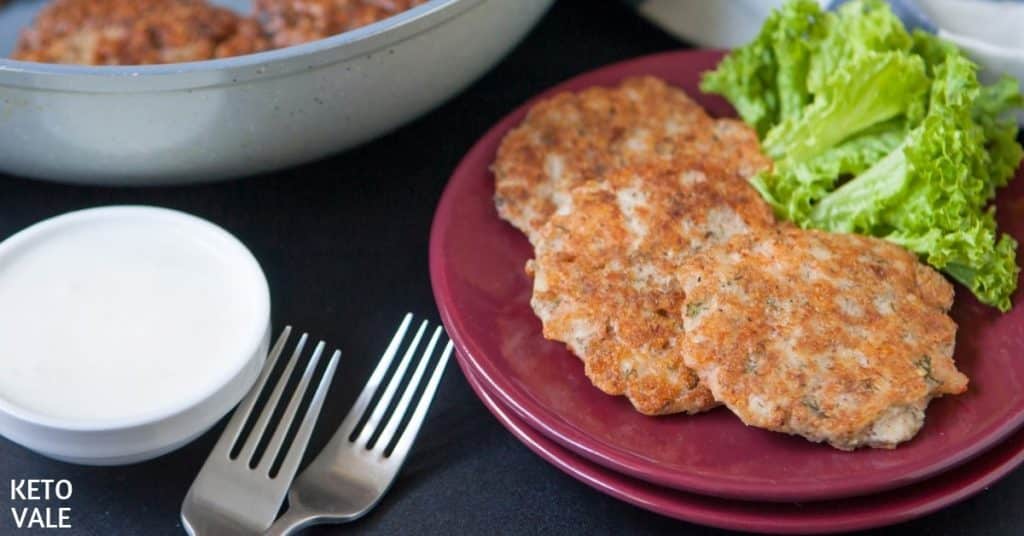 Creamy Shrimp Alfredo with Zucchini Noodles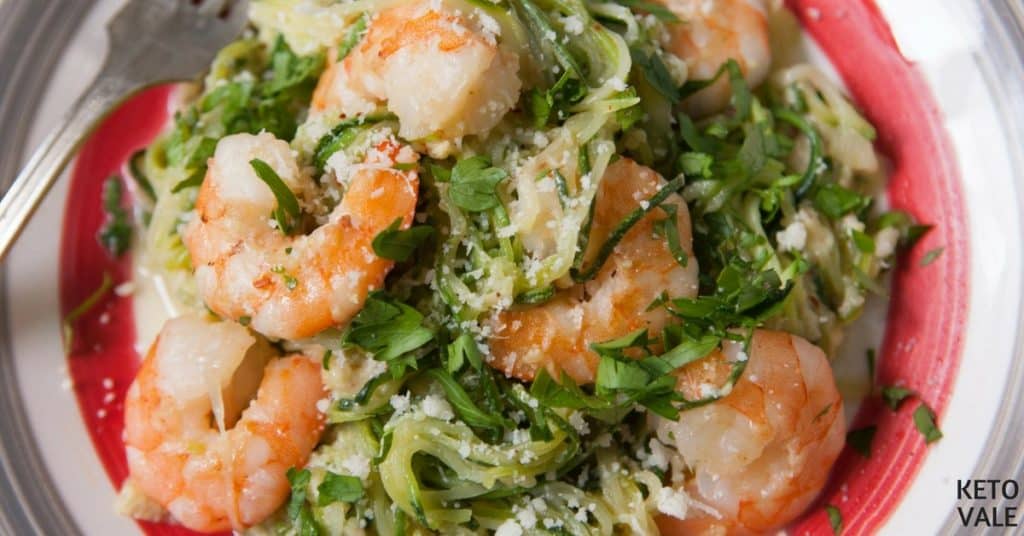 Shrimp Avocado Ceviche Lettuce Wraps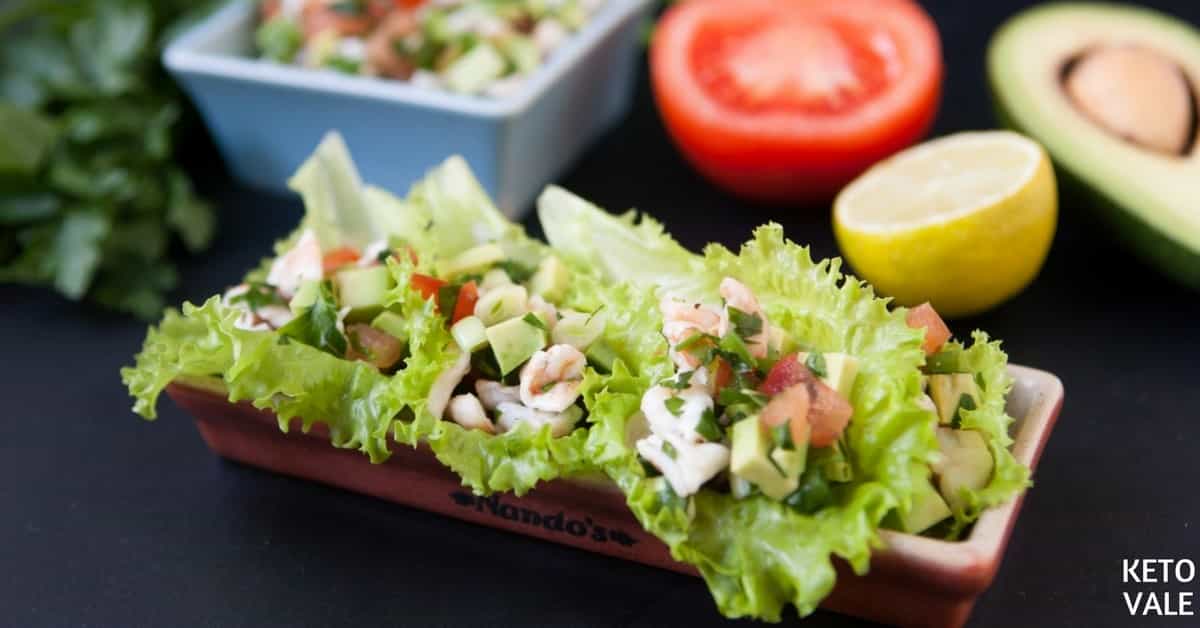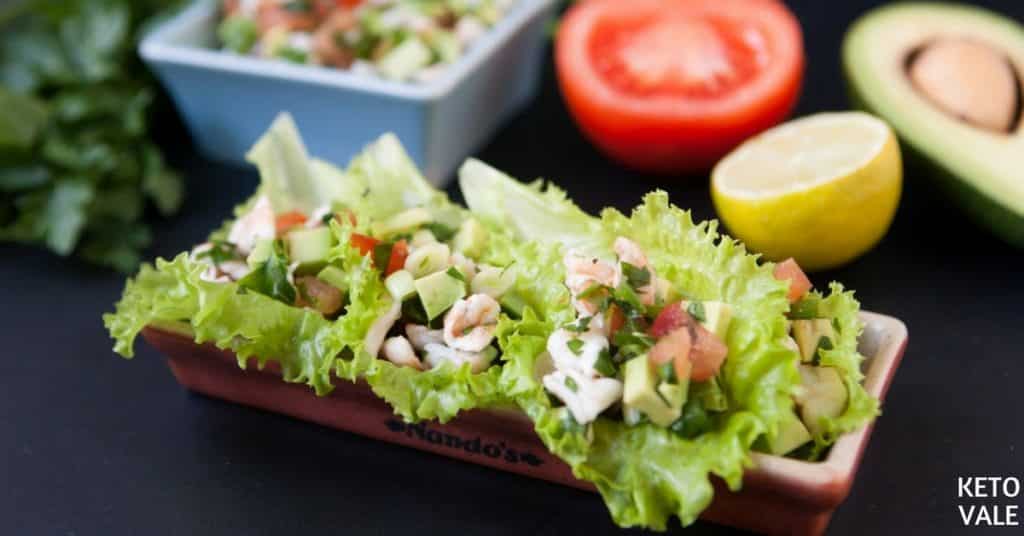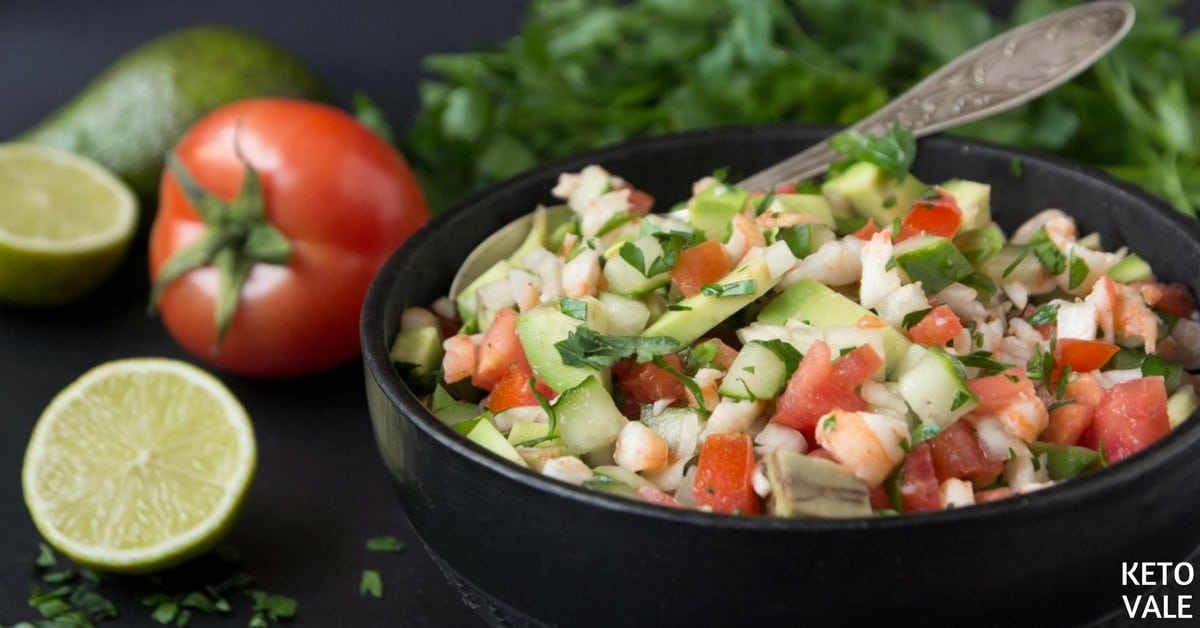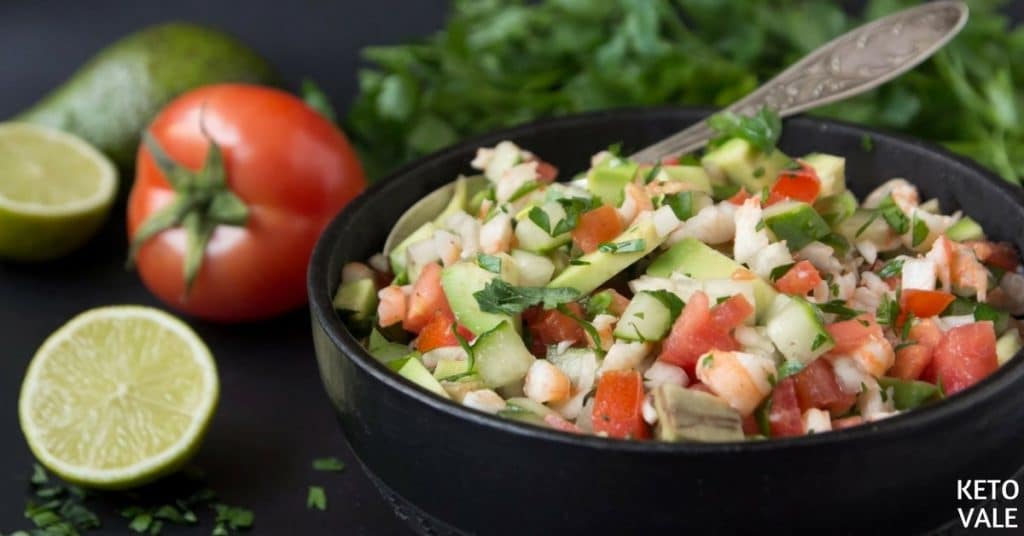 Baked Pesto Shrimp with Cauliflower and Tomatoes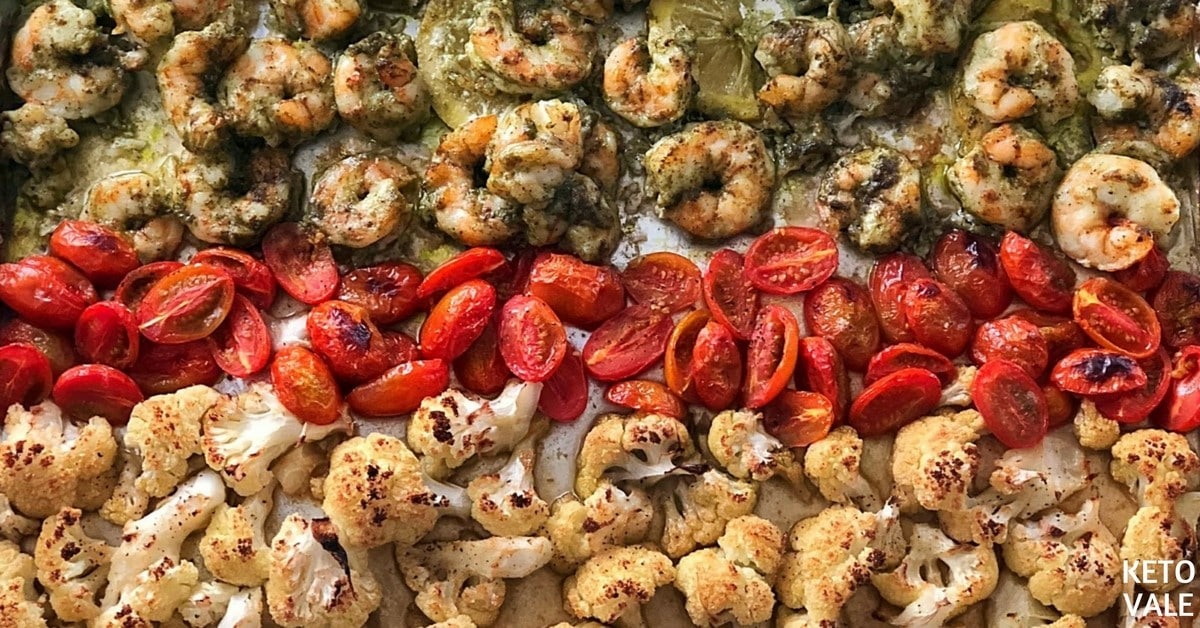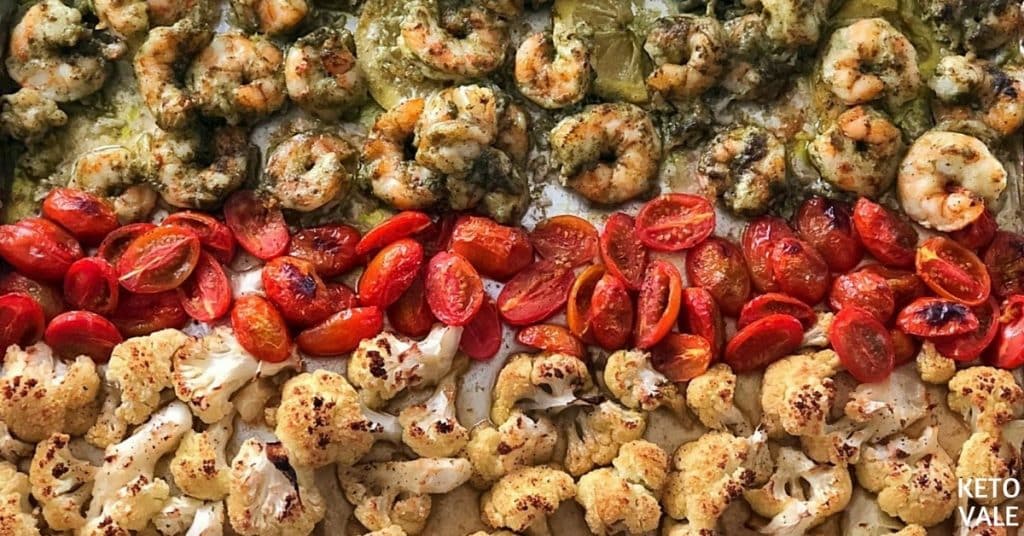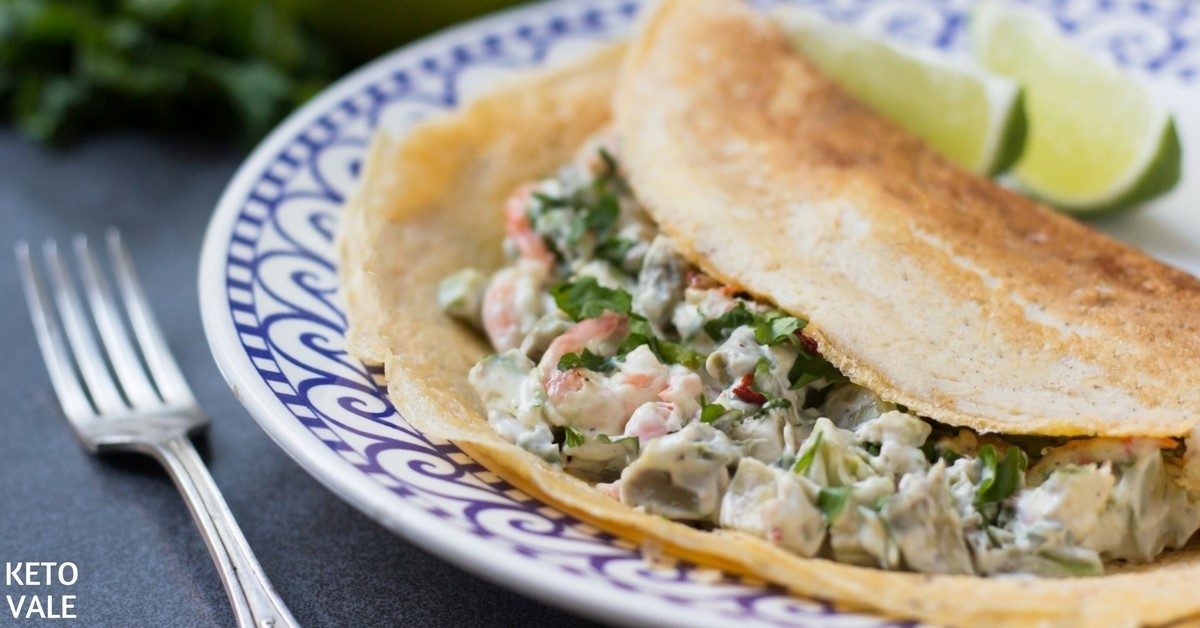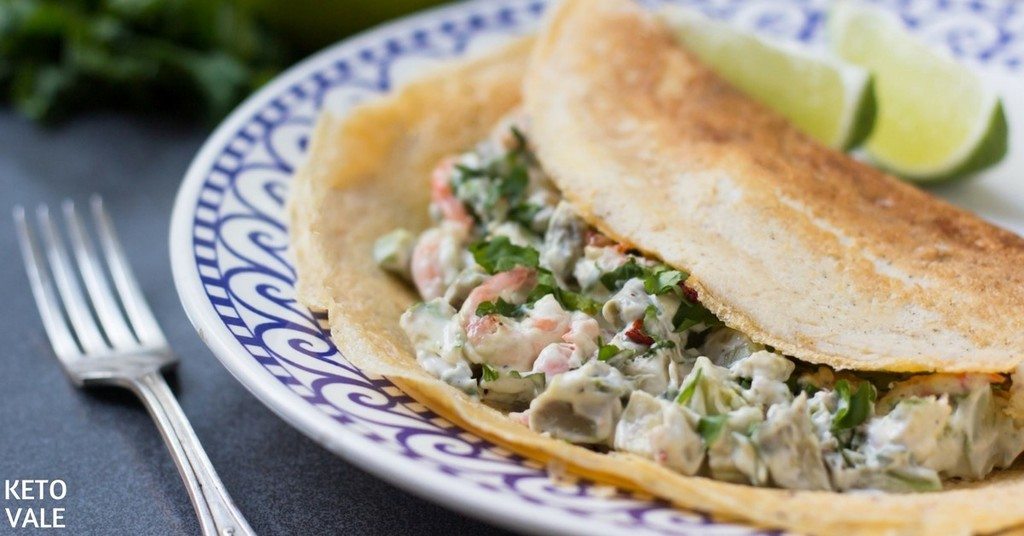 Roasted Lemon Butter Garlic Shrimp and Asparagus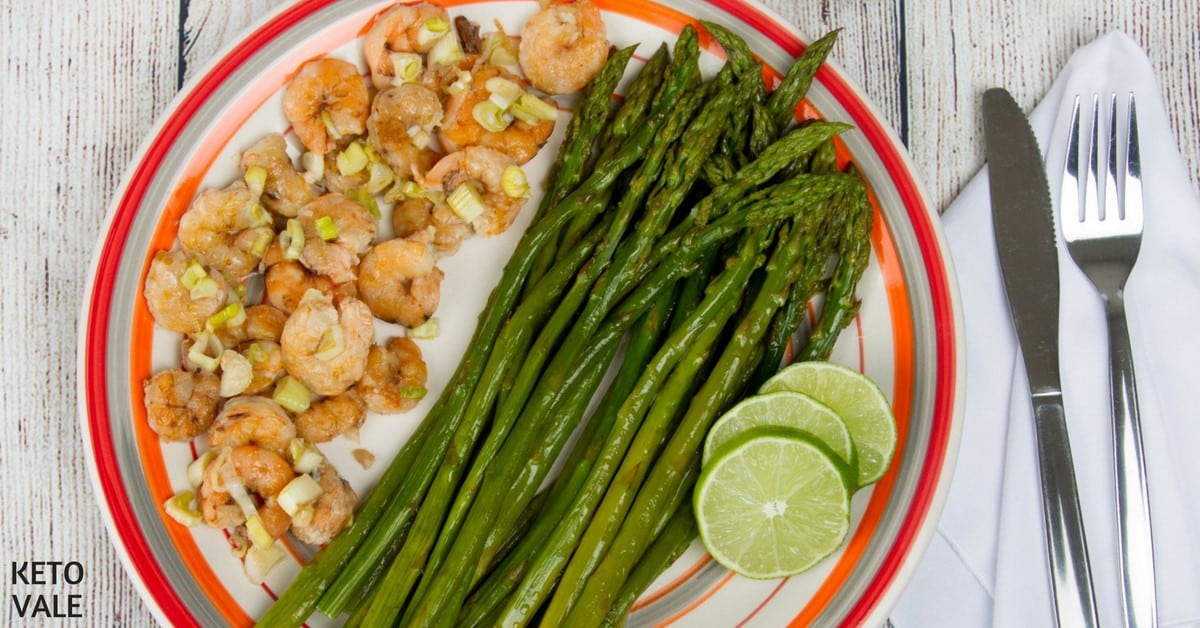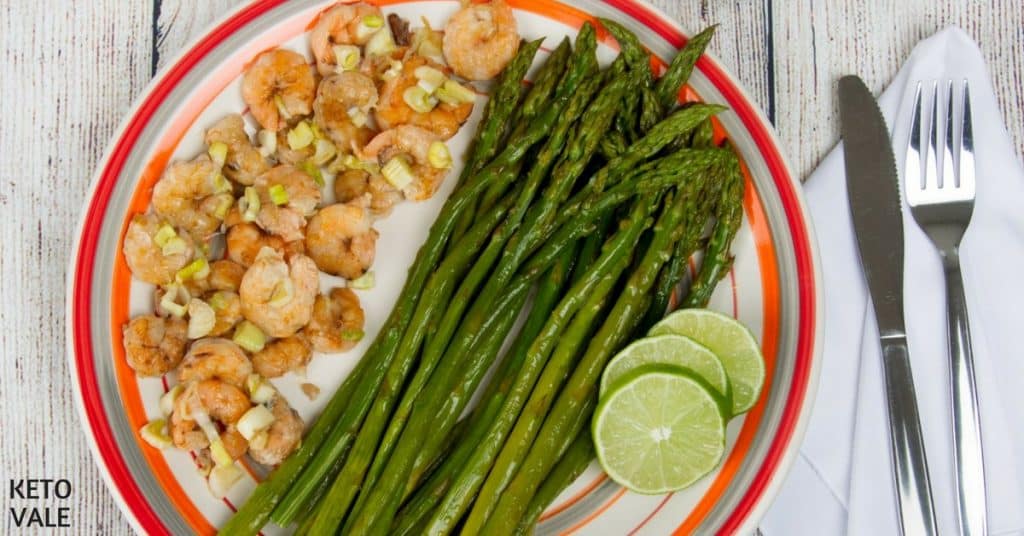 Creamy Garlic Butter Tuscan Shrimp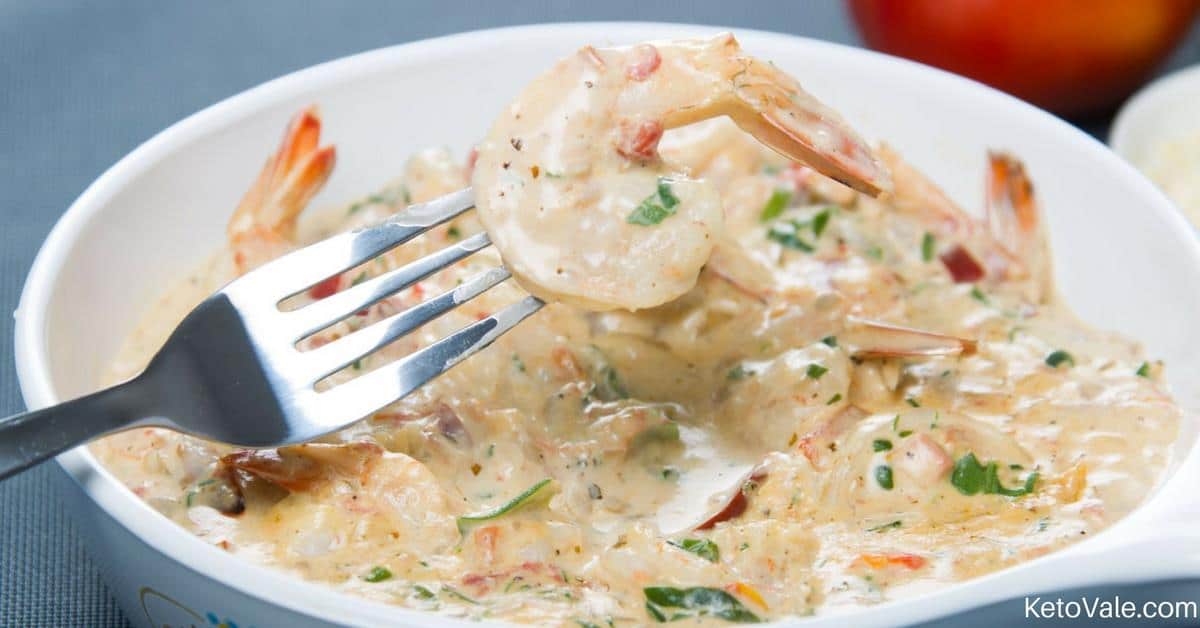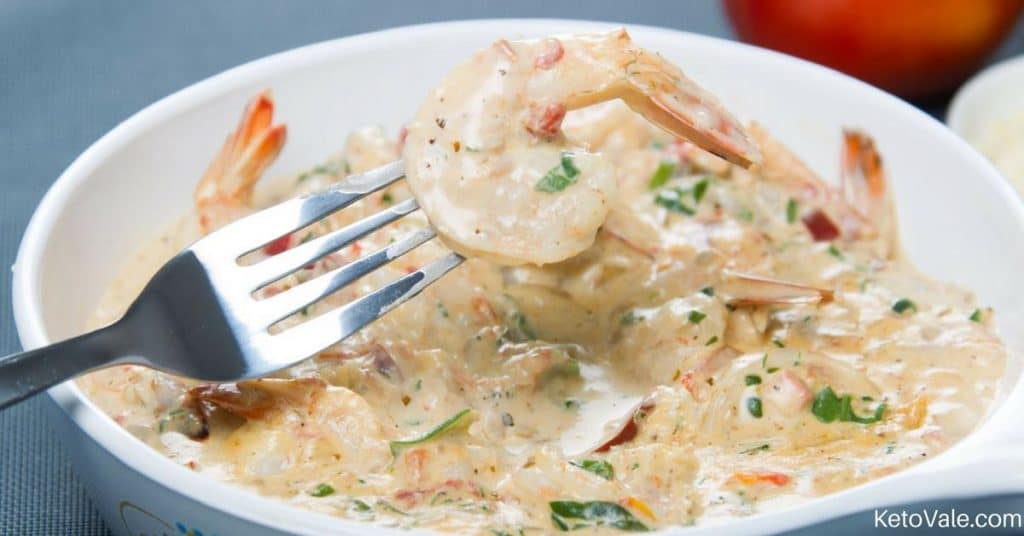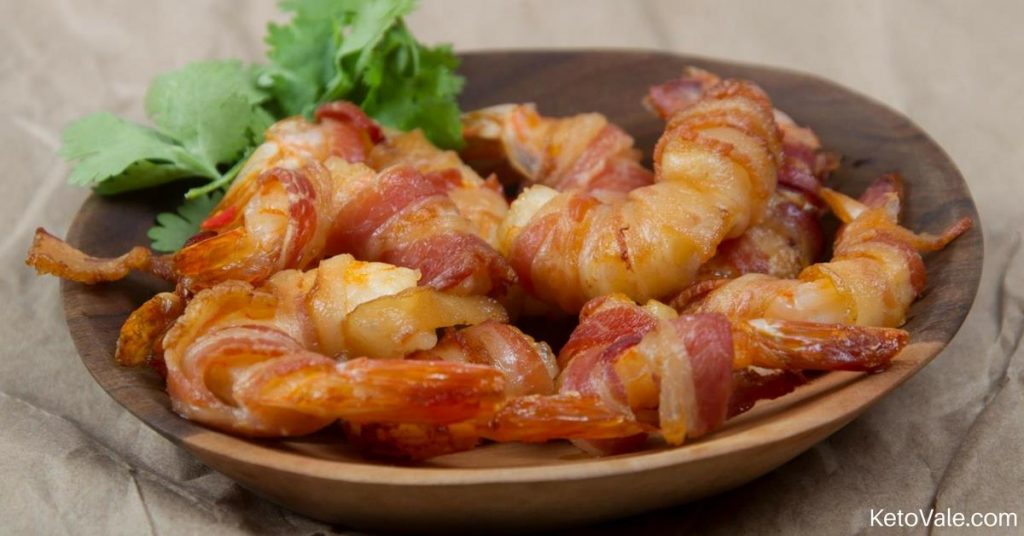 Creamy Shrimp Alfredo with Spinach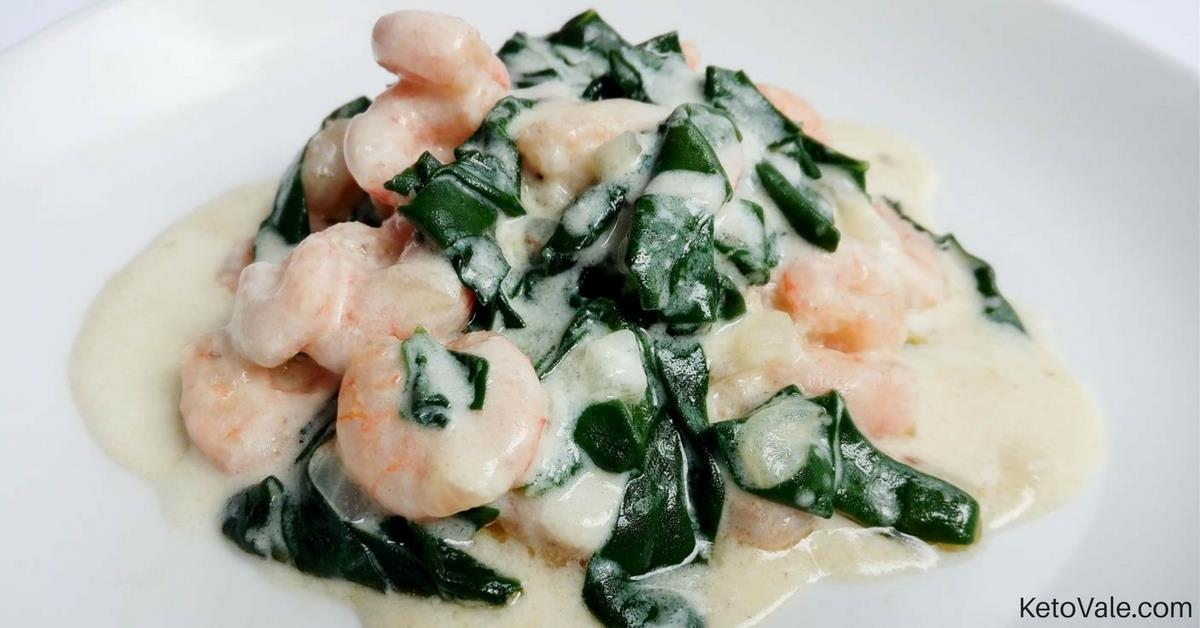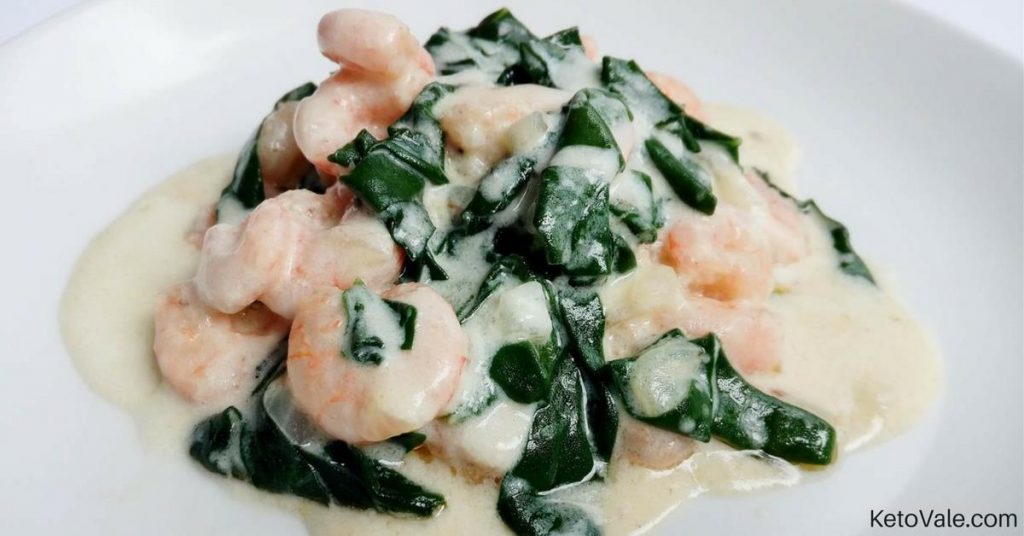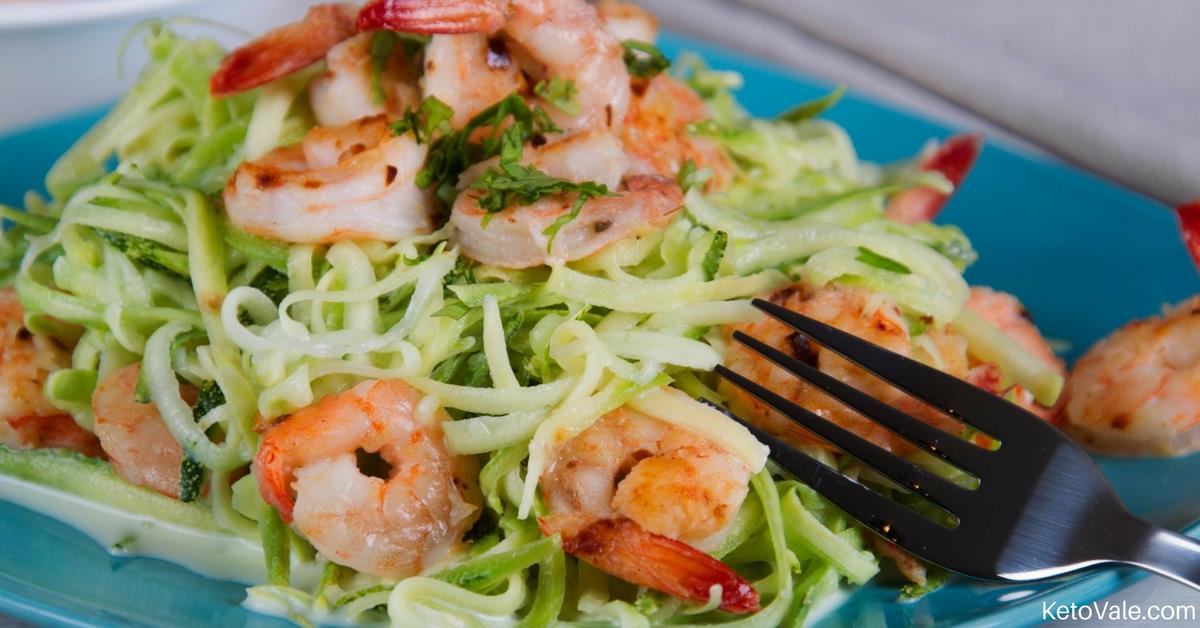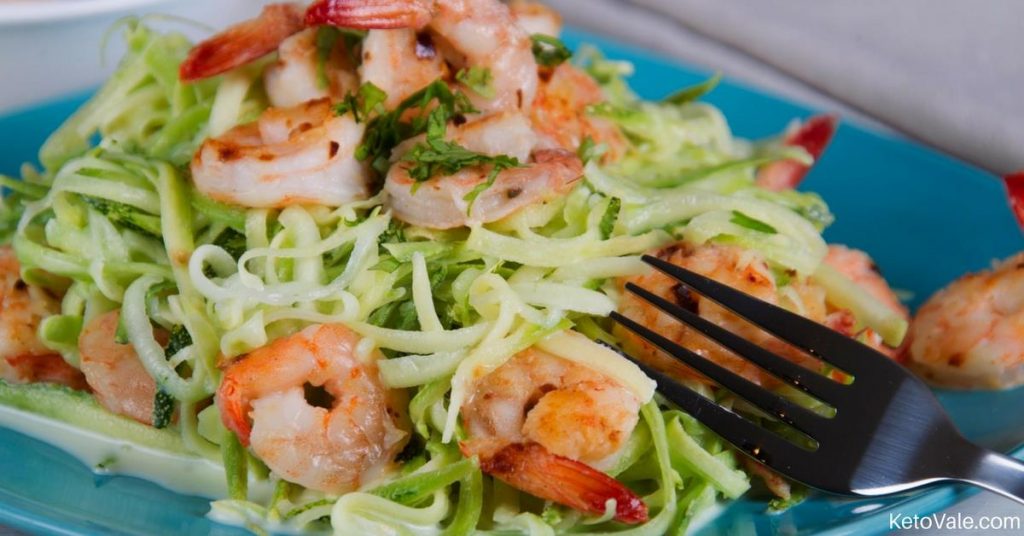 Baked Shrimp with Asparagus and Parmesan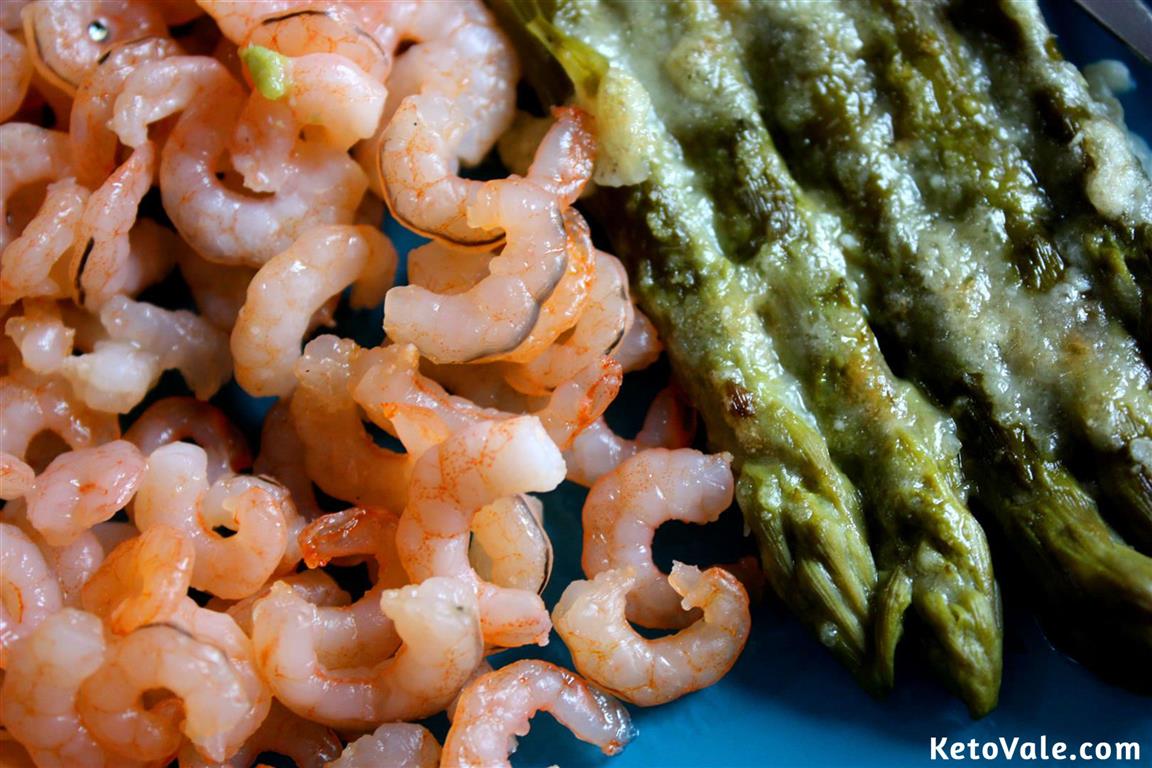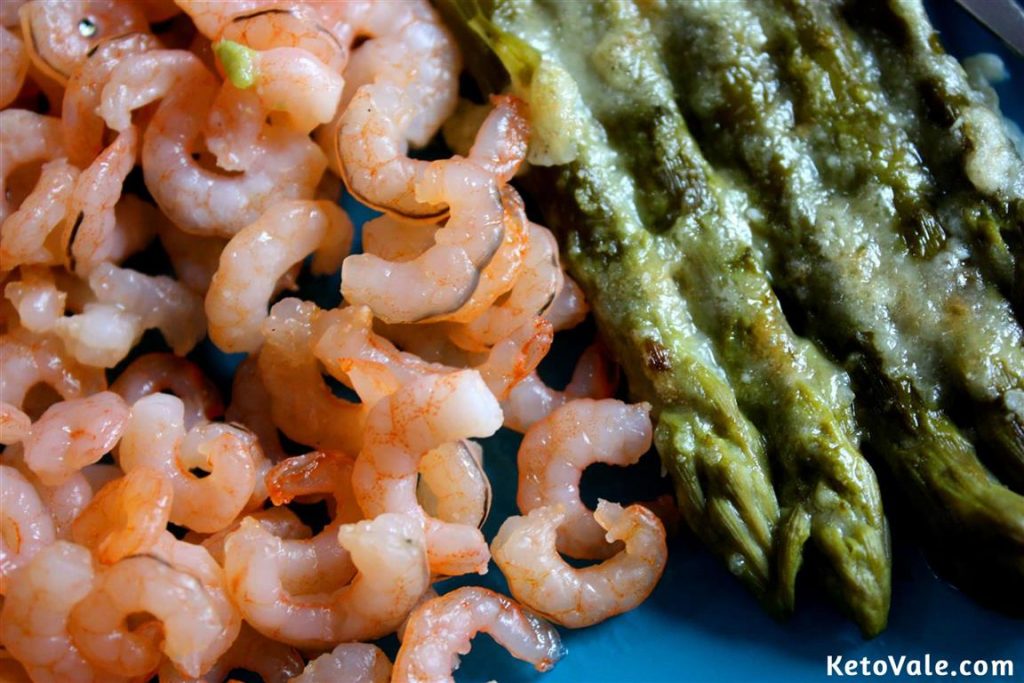 Roasted Shrimp With Broccolini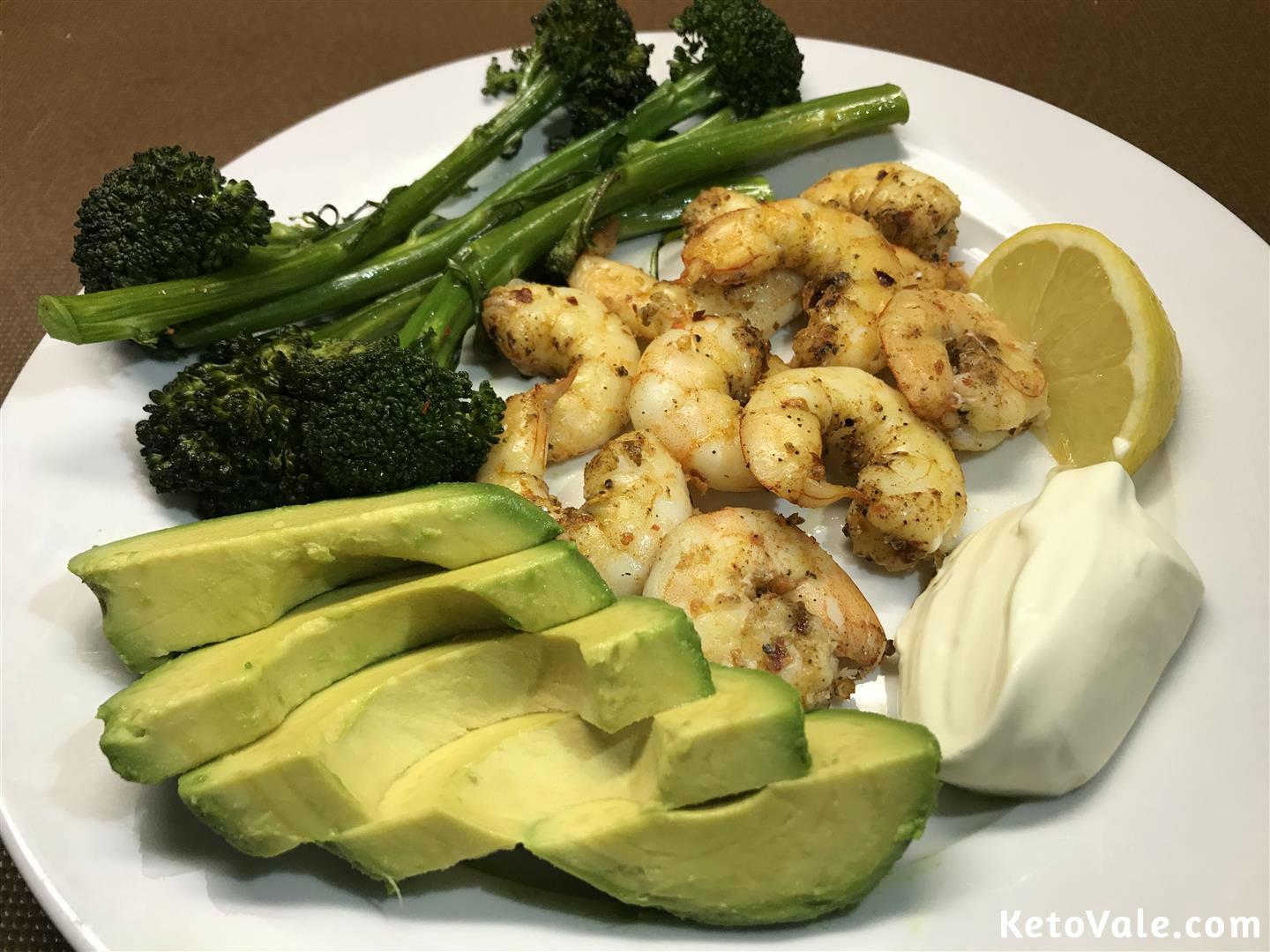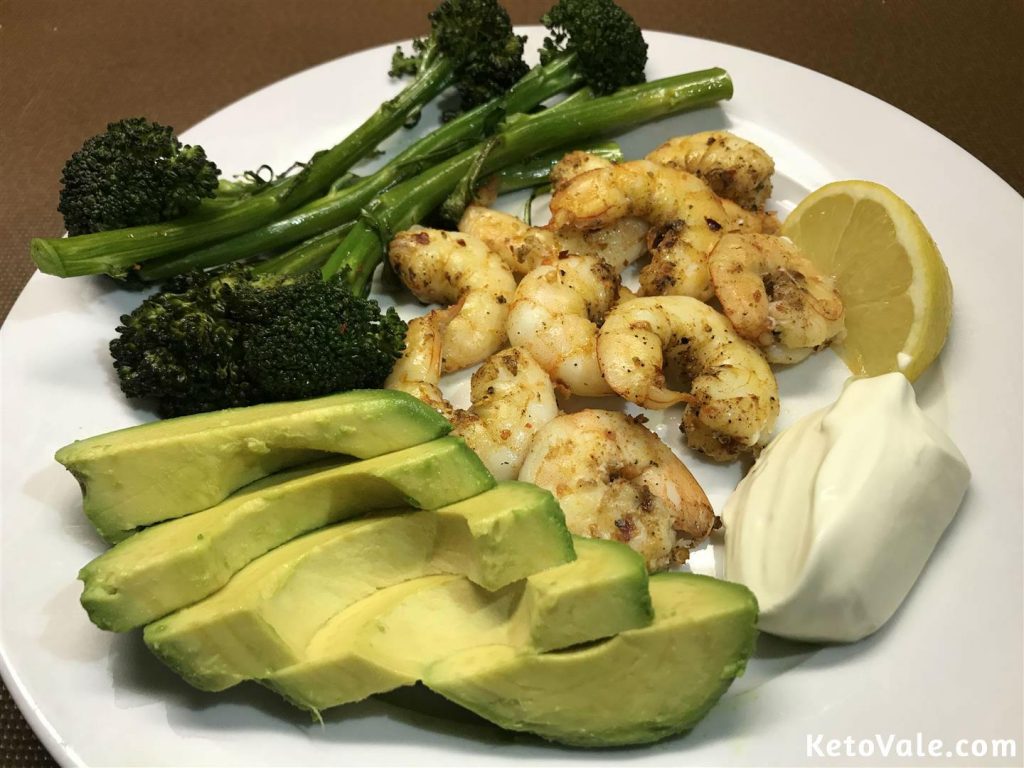 Super Easy Broccoli and Shrimp Sautéed in Butter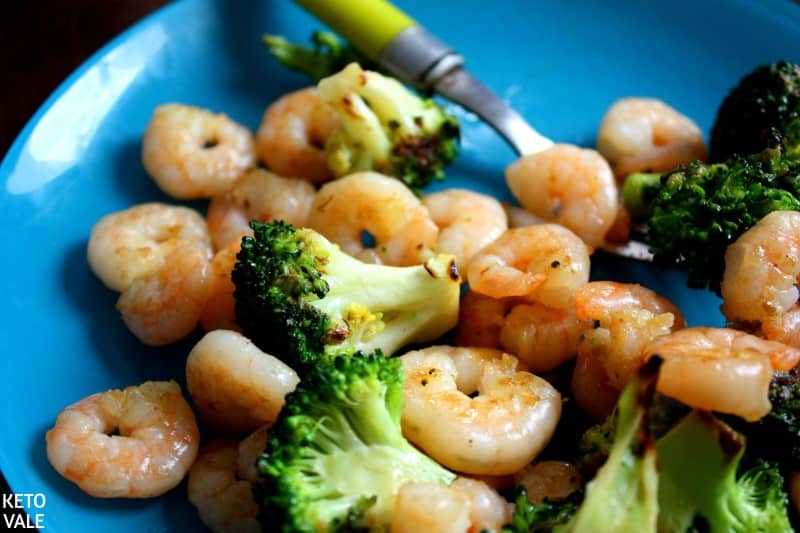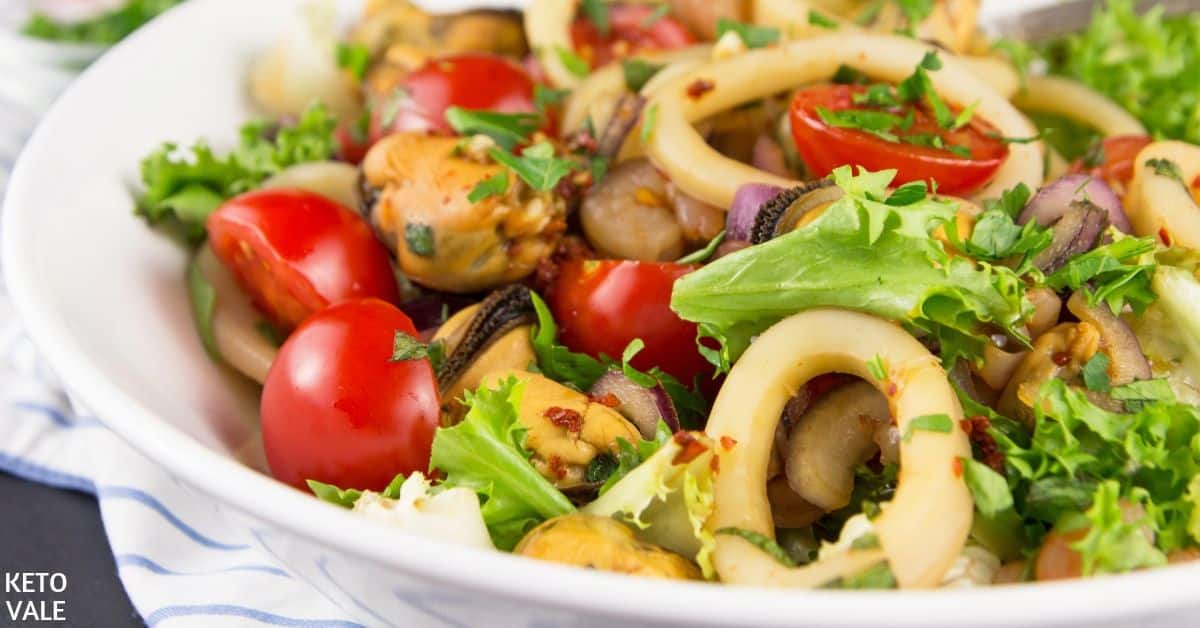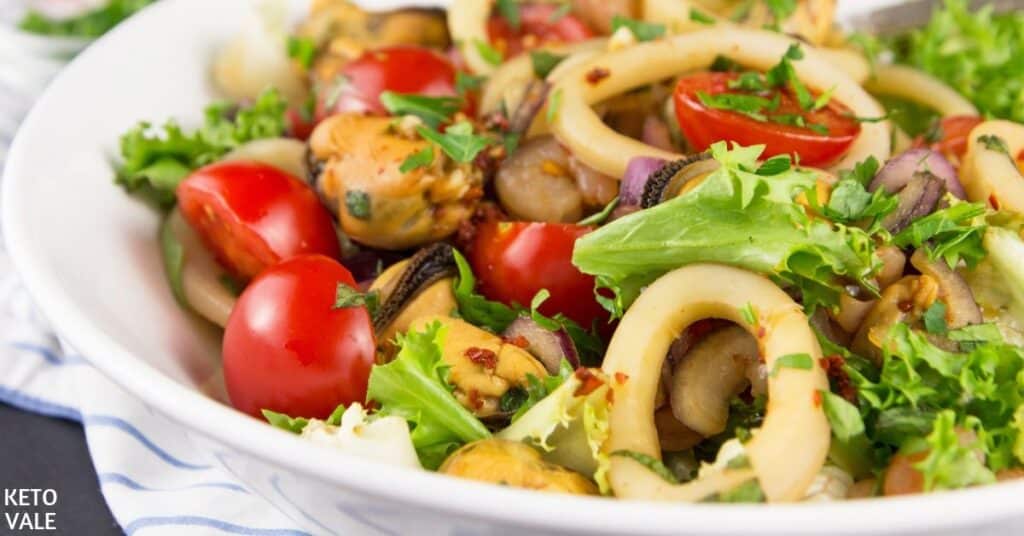 Enjoy this list? Don't forget to save it to Pinterest for later use!