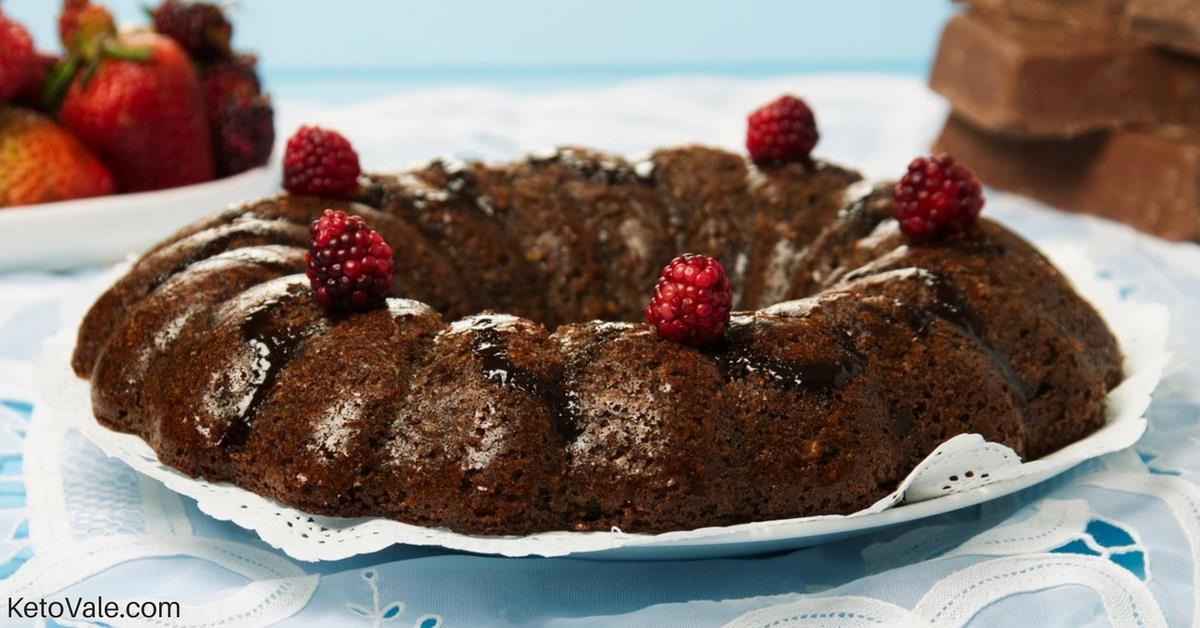 Keto Zucchini Chocolate Cake
The chocolate cake is one of the most favorite cakes of adults and children. It is a great classic cake! Today we will show you how to make a low carb zucchini chocolate cake that will fit well into your Keto diet
This classic dessert recipe will be a great treat for yourself, family and friends as well as special occasions such as birthday party or work party.
Despite of the many ingredients involved in this recipe, this cake is actually quite quick and very simple to prepare.
Zucchini and almond flour help keep the moisture of the cake. Make sure you remove the juice in the shredded zucchini to avoid having the batter too watery.
Feel free to save this recipe by pinning this picture to your Pinterest board for later use!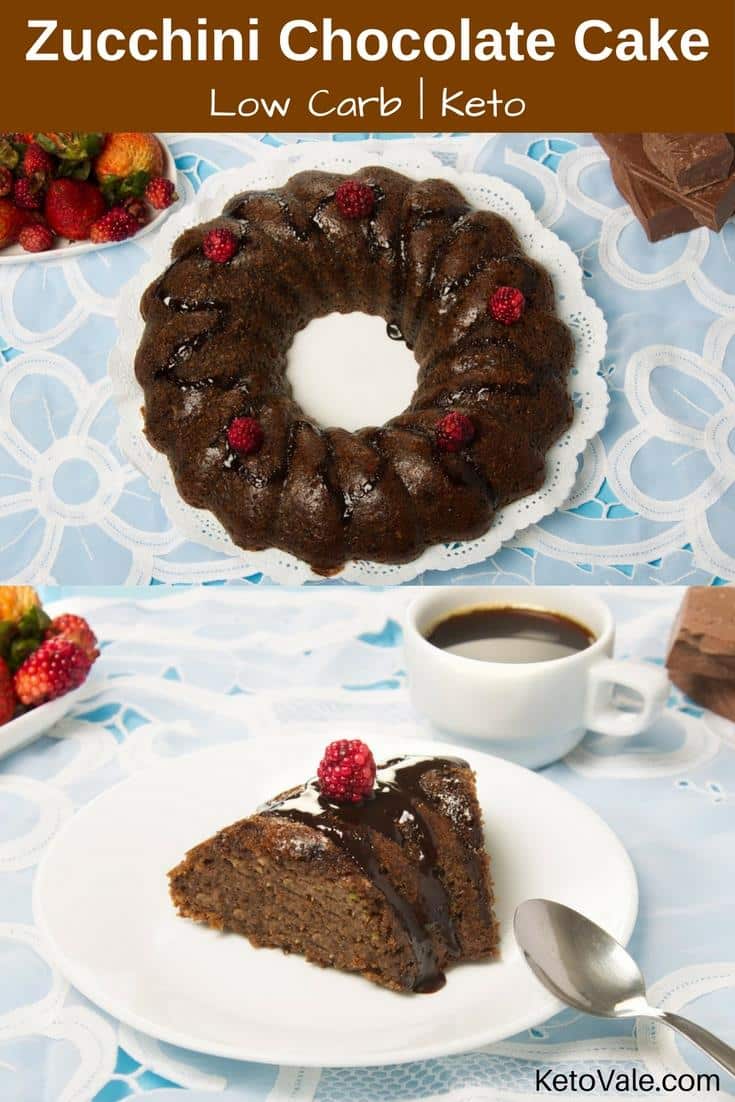 Related: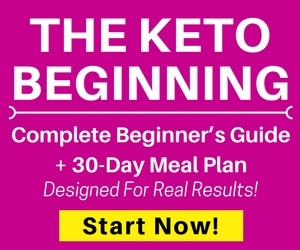 Receive Our Free 7-Day Keto Meal Plan + Weekly Recipes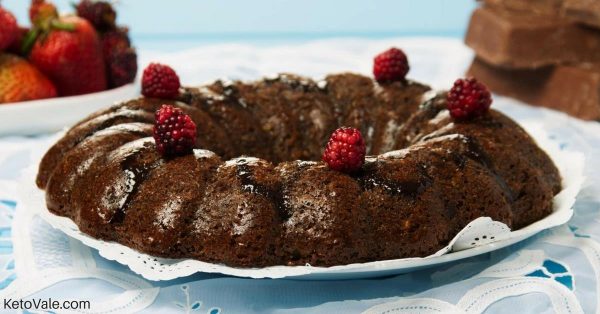 For the Espresso Frosting
4

oz

cream cheese

softed at room temperature

4

tbsp

unsalted butter

melted at room temperature

1/3

cup

Erythritol

2

tsp

espresso powder
Shred zucchini and remove water, set aside.

In a mixing bowl, mix all the dry ingredients: sweetener, cocoa powder, chocolate chips, coconut flour, almond flour, baking powder, baking soda, and coffee espresso powder.

In a mixer put: eggs, coconut oil, melted butter, almond butter, vanilla extract, and sour cream.

Then slowly incorporate the solid ingredients. Beat until a homogeneous mix is obtained.

Gently fold in zucchini. The zucchini batter should be pourable.

Butter baking dish and place the mixture. Bake for 45 at 60 minutes at 300F.

Once cooked, remove from oven and let it cool down.
Making the Espresso Frosting
In a blender put: sweetener, espresso powder, cream cheese and butter. Beat for 3 minutes.

When the cake is cool and unmolded, cover it with the espresso frosting.
This cake makes 12 servings. Here's the nutritional information per serving WITHOUT the frosting layer:
Macros (per serving): Calories: 253– Fat: 24.4g – Net carbs: 5.2g (total carbs: 8g, fiber: 2.8g) – Protein: 5.1g
Here's the nutritional information per serving with the espresso frosting layer:
Macros (per serving): Calories: 303– Fat: 29.6g – Net carbs: 5.4g (total carbs: 8.2g, fiber: 2.8g) – Protein: 5.8g