Birthdays are always special days even if you're on a diet. It's always the one time of the year when you can enjoy and have fun with your friends and family. Of course, what's a birthday without cake?

We understand if you're a bit hesitant. People on the low carb and sugar-free diet are accustomed to avoiding desserts and sweets of any kind. But that doesn't mean you can't treat yourself to a birthday cake on your birthday!

So to ease your worries and still enjoy your cake, we will be introducing you to our low-carb chocolate birthday cake alternative. The ingredients used in this recipe are keto-friendly, so essentially it's a guilt-free cake!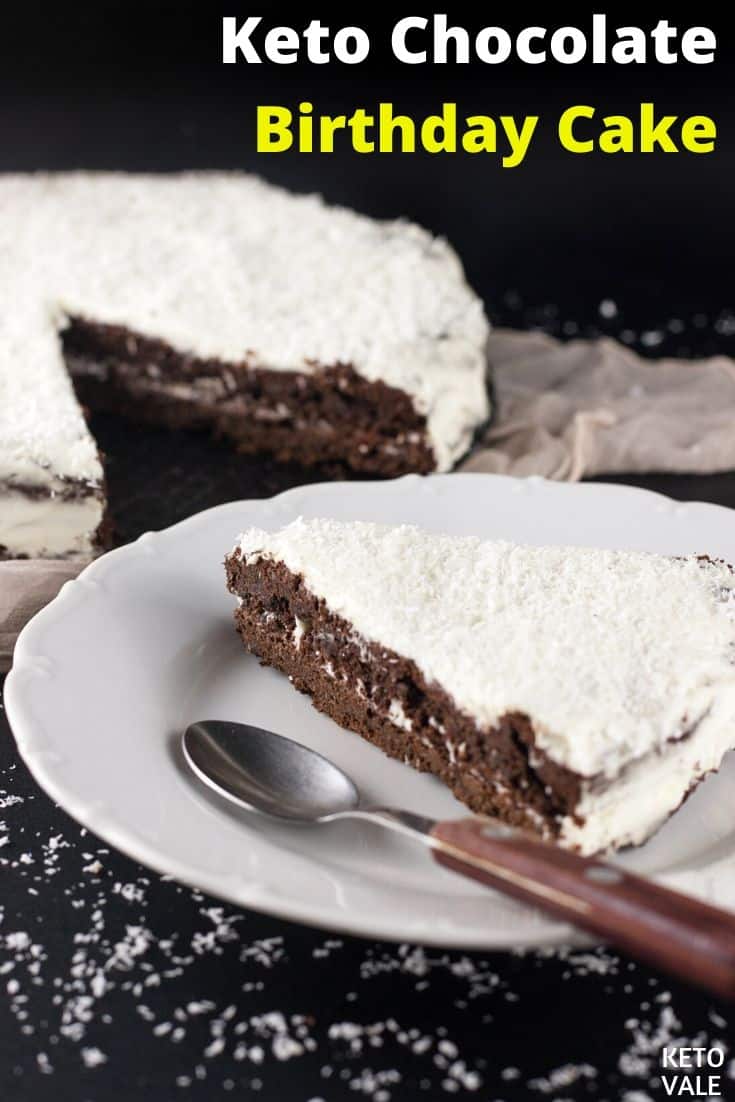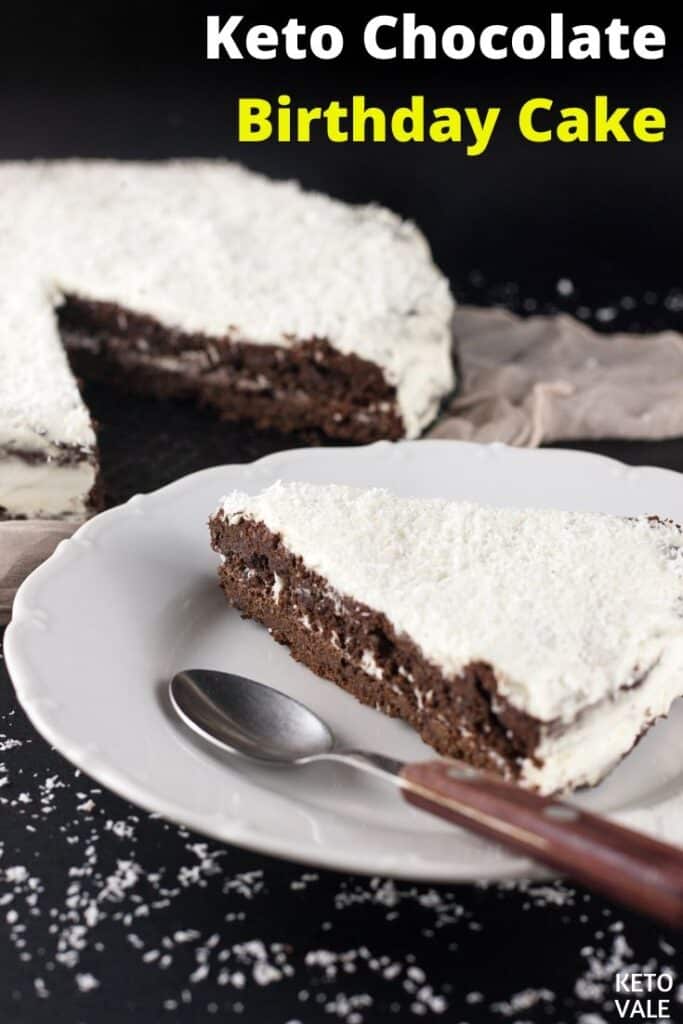 Our secret to creating this low carb dessert is to avoid sugar. Instead, erythritol is the way to go! Unlike sugar, erythritol will help you maintain your weight loss as it's almost zero in calories.

For the chocolate, we will only use dark sugar-free chocolate with about 85% or more cocoa solids. The higher the amount of cocoa in the mix, the more bitter it tastes and the richer the flavor.

Dark chocolate's nutrition profile is quite impressive for a dessert. It contains a good amount of magnesium, iron, zinc, and calcium to name a few. It has also known that dark chocolate (consumed in moderation) contributes to the production of happiness hormones (1, 2).

Also, the flour used in the batter is gluten-free flour almond flour instead of the regular baking flour. For better flavor, try adding vanilla into the mix as well. This recipe won't take you any more than an hour to prepare.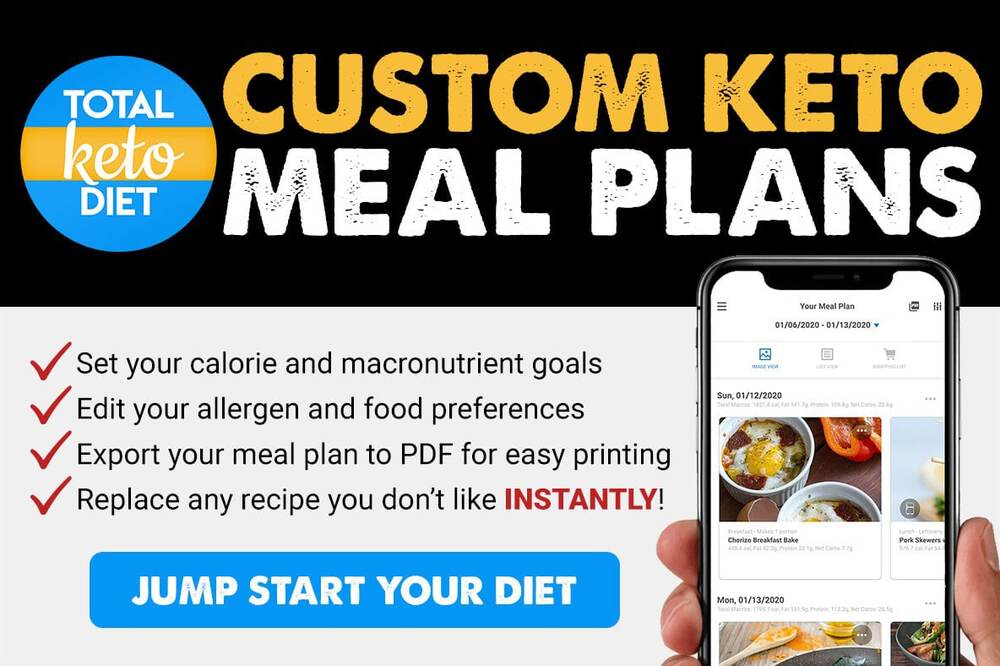 So instead of going off keto to eat a piece of birthday cake or buying a keto birthday cake, grab a baking form and enjoying making your flourless low-carb cake!
---
Let's Do It!
Let the oven preheat at 350 F while you prepare your ingredients.

Melt the chocolate in a double boiler or microwave. Don't forget to mix the melted chocolate every 20 to 30 seconds to prevent burning out the base. Add the melted chocolate to the coconut cream.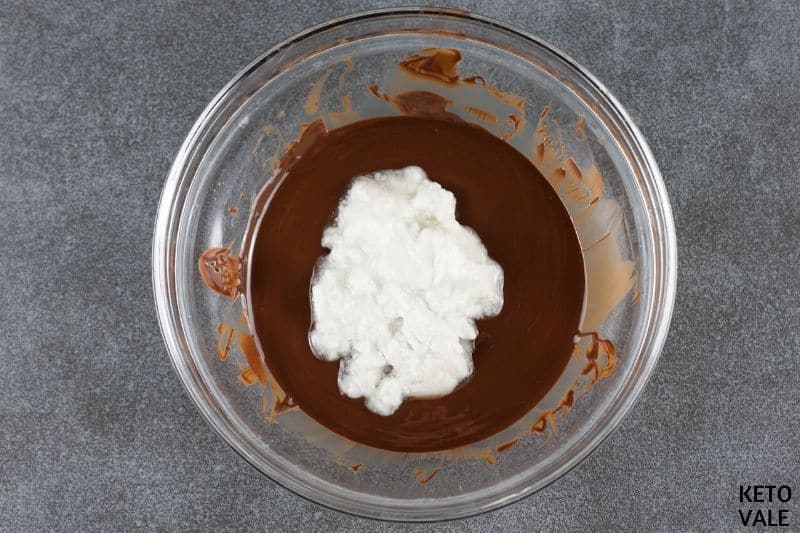 Let sit to cool for a few minutes then pour the beaten eggs. Mix together with the vanilla extract until homogeneous.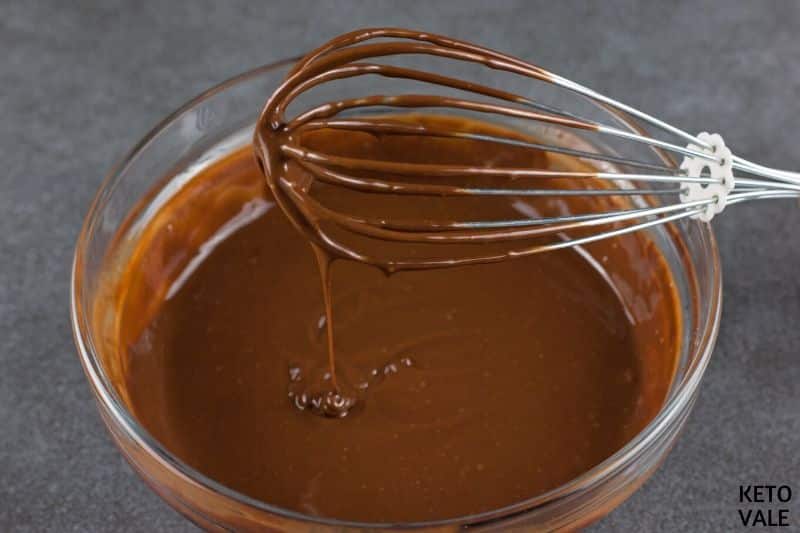 In a separate bowl, add all the dry ingredients and mix well.
Combining with the wet ingredients.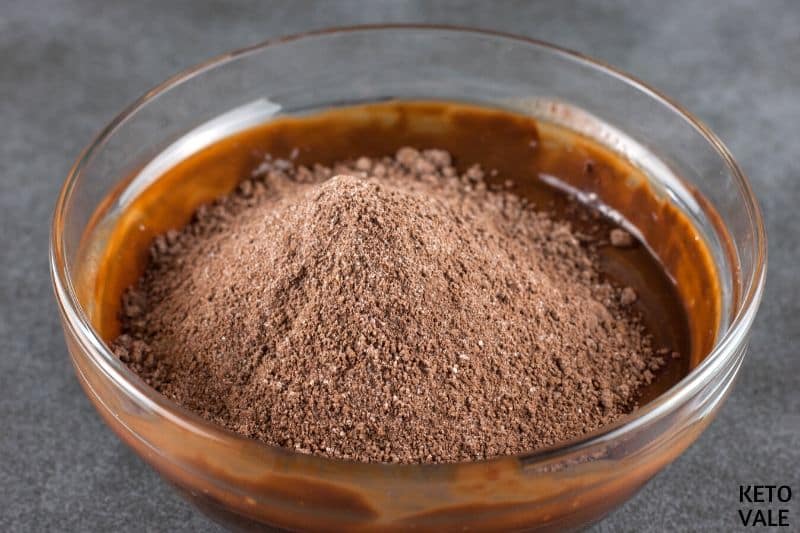 Lightly brush a 9-inch cake tin with butter before placing a baking paper on the bottom.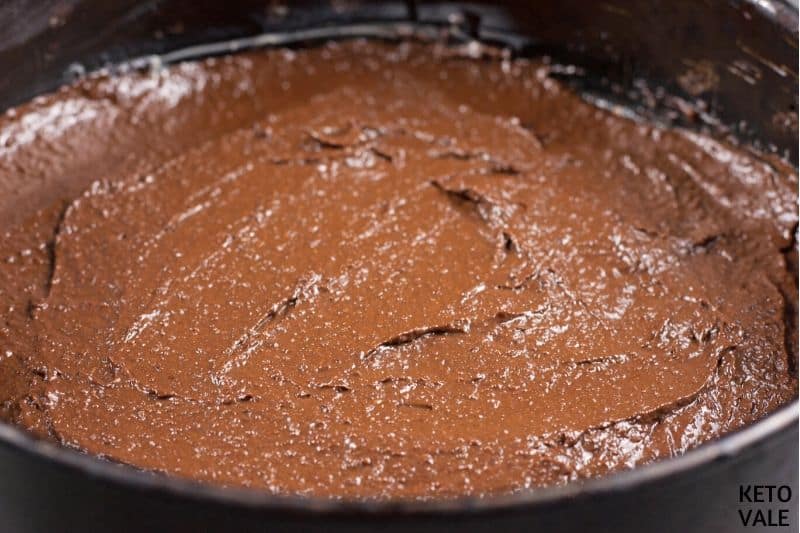 Gently pour the mixed batter into your tin and leave in the oven for 25 to 30 minutes.

Remove from the oven and let cool in room temp. Then slice the cake down the middle to create 2 layers.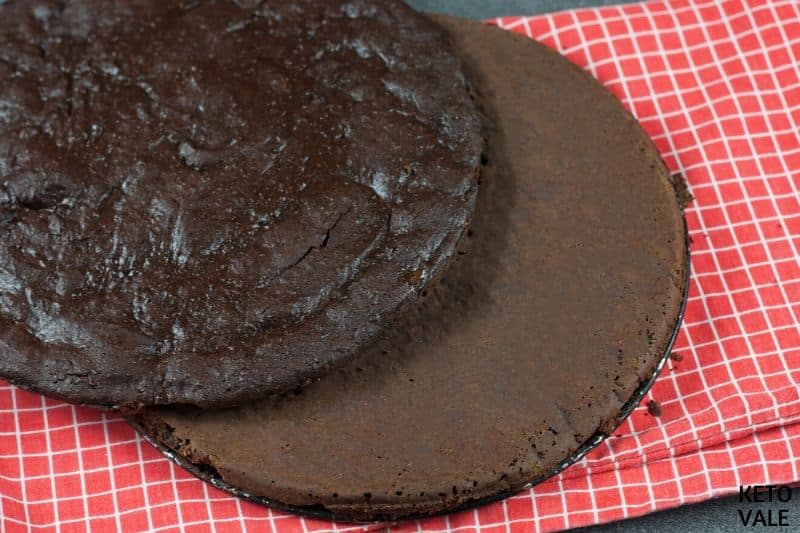 In a bowl, whip the cream cheese with the erythritol, lemon zest, and lemon juice. Add the Perfect Keto Unflavored Keto Collagen as well. Whip until smooth.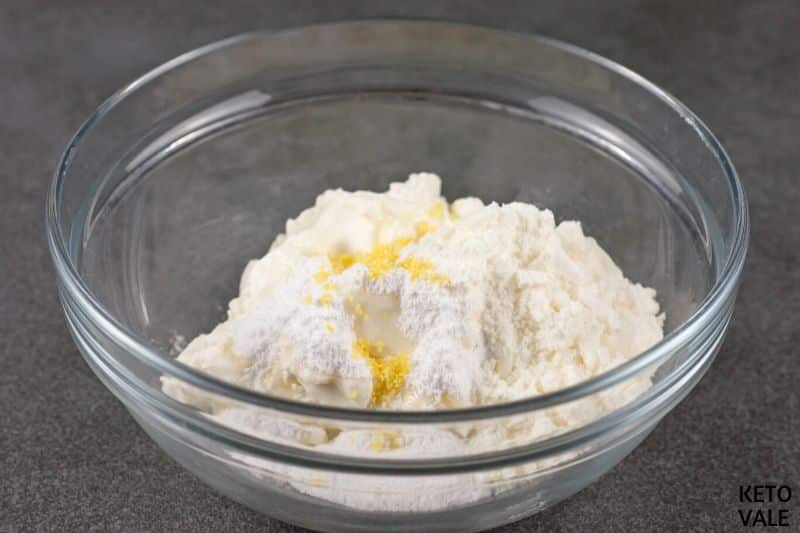 Blend the whipped cream and cream cheese mixture together. Refrigerate for at least half an hour.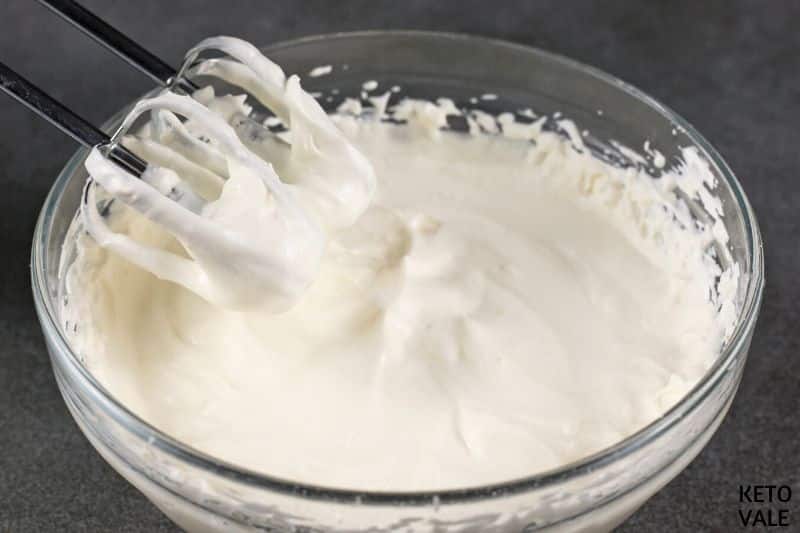 Spread this cream between the cake layers you sliced earlier. Dust with some shredded coconut flakes and refrigerate again for another half an hour.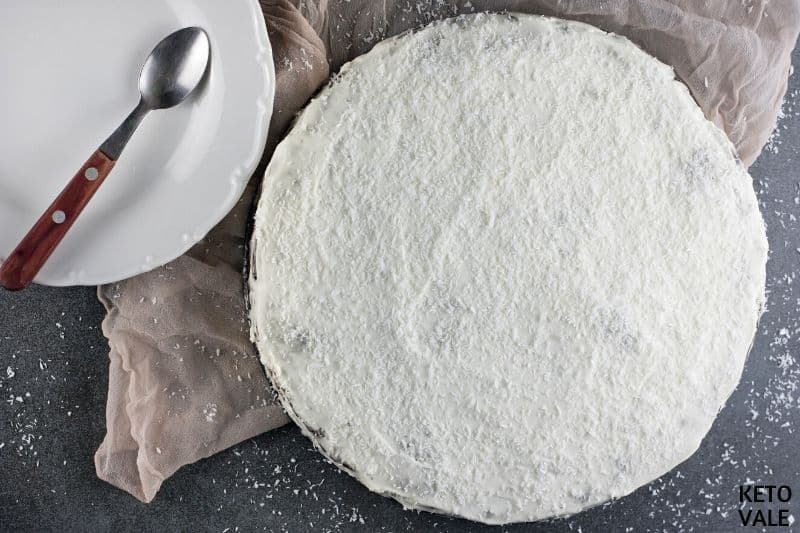 Slice the cake into wedges and serve.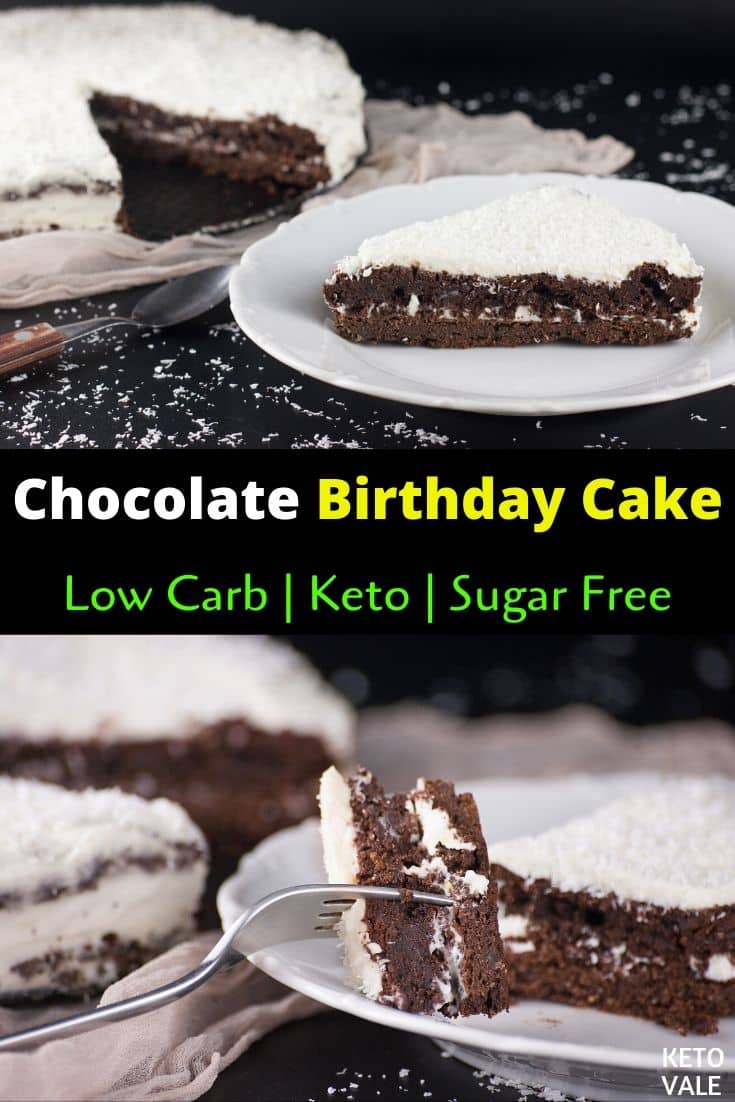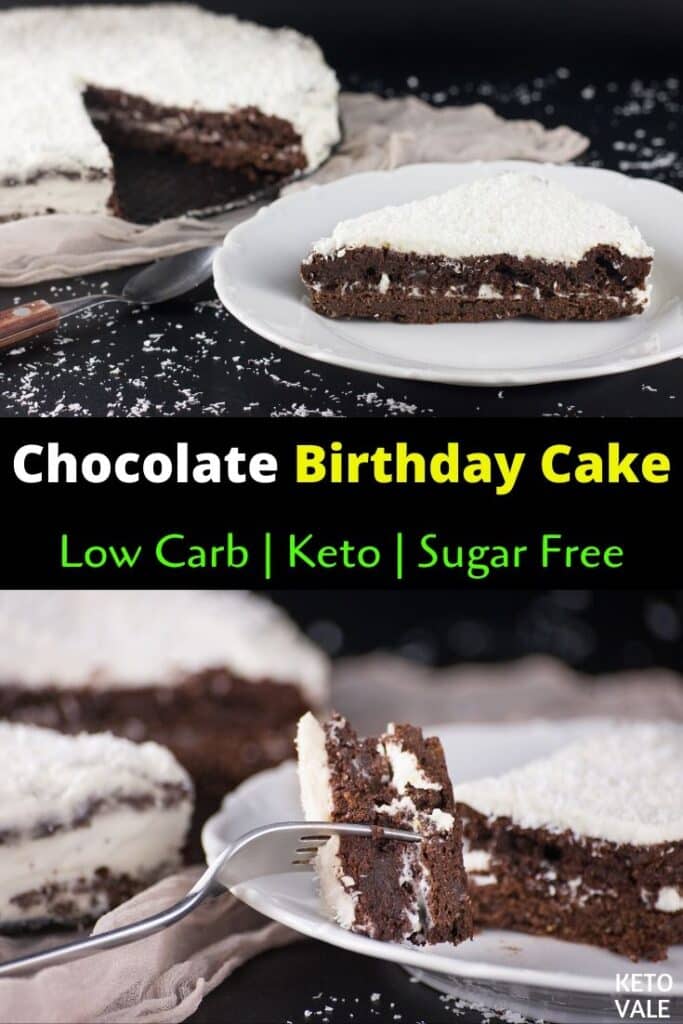 You might also like these cakes:
Keto Chocolate Birthday Cake
Celebrate your special day with this low-carb, sugar-free and keto-friendly chocolate birthday cake.
Instructions
Preheat the oven to 350 F.

Use a microwave or a double boiler to melt the chocolate. Stir every 20-30 seconds, this will help not to burn the base. Beat in coconut cream.

Allow to cool, then add beaten eggs and vanilla extract, mix until smooth.

In a bowl combine all dry ingredients and then add them into the wet ingredients.

Grease a loose bottom 9-inch cake tin with butter then line the bottom with baking paper.

Pour the batter to the cake tin and bake for 25-30 minutes.

Let the cake cool to room temperature. Then, cut the loaf in the middle so you will get 2 separate cake layers.

Beat together the cream cheese, erythritol, lemon juice, lemon zest, and Perfect Keto Unflavored Keto Collagen until smooth.

Beat on low cream cheese mixture with whipped cream.

Place the cream to the fridge for at least 30 minutes.

Apply the cream between cake layers and on top of the cake, sprinkle with shredded coconut flakes and allow to chill in the fridge for at least 30 minutes.

Cut into slices and enjoy!
Nutrition/Macros
Nutrition Facts
Keto Chocolate Birthday Cake
Amount Per Serving
Calories 367
Calories from Fat 324
% Daily Value*
Fat 36g55%
Cholesterol 125mg42%
Sodium 160mg7%
Potassium 299mg9%
Carbohydrates 9g3%
Protein 10g20%
Vitamin A 828IU17%
Vitamin C 1mg1%
Calcium 105mg11%
Iron 3mg17%
* Percent Daily Values are based on a 2000 calorie diet.
Pin To Save This Recipe