Keto Chocolate Brownie Bottom Cheesecake
One of the low carb cheesecakes that we always want to make is the brownie cheesecake. If you are a cheesecake lover, you will not want to miss this sugar free keto version.
To make the brownie bottom crust, we use butter, unsweetened chocolate, almond flour, cocoa powder, egg, and walnuts. You can use pecans or macadamia nuts for this too. To add more flavor and taste, we add sweetener, a pinch of salt and a few drops of vanilla extract.
The brownie mix is very gooey and fudgy. When baking the crust, you need to butter the springform cake pan so the cake can be removed easily later.
For the filling, we use cream cheese, egg, and sour cream. We add sweetener and vanilla to enhance the flavor. This will make it rich and decadent.
The top layer of the cake is optional. We use cocoa powder mix with coconut oil to make a chocolatey mixture and drizzle it on the top then finish off by adding some crushed peanuts. You can use sliced almonds or other low-carb nuts.
Feel free to save this recipe by pinning this picture to your Pinterest board for later use!
Related: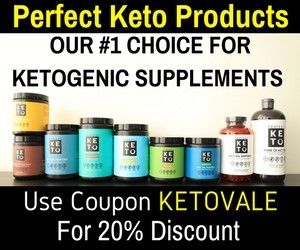 Receive Our Free 7-Day Keto Meal Plans + Weekly Recipes
Top Layer Decoration (optional)
Put butter and chocolate in the microwave for 30 seconds, remove and stir the mixture with a teaspoon. Put it back in the microwave for another 30 seconds.

In a large bowl, combine almond flour, melted butter, melted chocolate, sweetener, cocoa powder, eggs, walnut, vanilla, and salt. Mix well with a spoon until the mixture is homogeneous.

Butter the springform pan and pour mixture into springform pan. Press it down and spread it as even as you can to make a firm crust base. Bake for 15 minutes then remove from the oven.

In another bowl, combine the eggs and sweetener, add cream cheese, sour cream and vanilla. Mix thoroughly with a hand whisk or blender until no lumps and transfer this filling mixture to the brownie base and bake the cheesecake at 300 F for 30 minutes until set.

Remove the cheesecake from the oven and let it cool then refrigerate for six hours.

The decoration is optional. To make the cheesecake topping, melt coconut oil and mix with cocoa powder and sweetener. Cover the cheesecake with the melted chocolate mixture and sprinkle the crushed peanuts to your liking.
This cake can be divided into 12 servings. Here's the nutritional information per serving:
Macros (without topping): Calories: 276 – Fat: 27.4g – Net carbs: 2.6 g (total carbs: 4.1 g, fiber: 1.5 g) – Protein: 6.5 g
Macros (including top layer): Calories: 338 – Fat: 33.7g – Net carbs: 3.4 g (total carbs: 5.7 g, fiber: 2.3 g) – Protein: 7.6 g