Today we want to share with you our low carb ricotta cheesecake recipe. This crustless ricotta cheesecake is low-carb and high-fat which can be a great choice for low carb and keto dieters.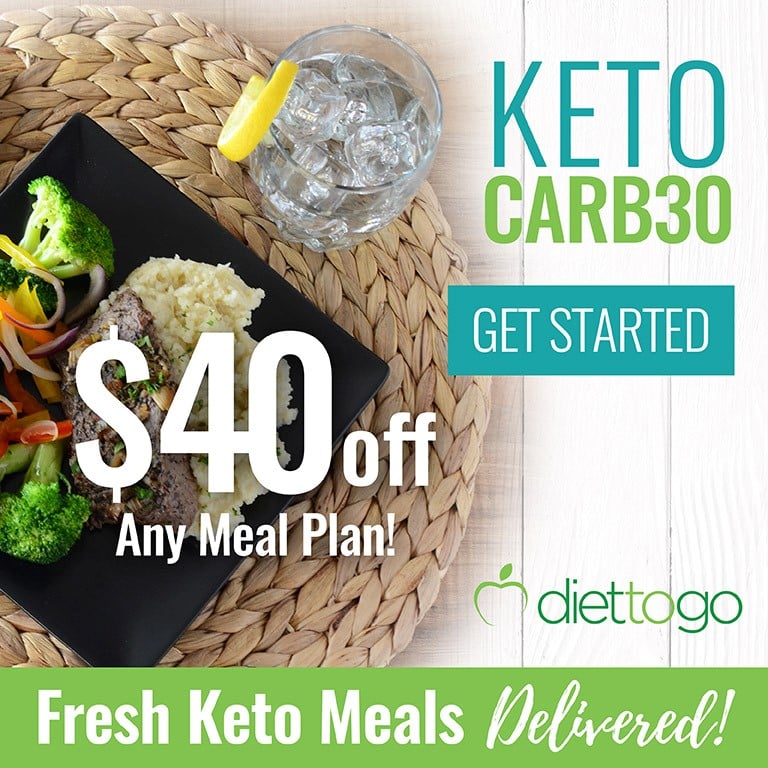 We keep it simple by only using the main basic ingredients required to bake this cake, which are cream cheese, ricotta cheese, sour cream, egg, sweetener and unsweetened cocoa powder to make the zebra stripes for decoration.
Feel free to save this recipe by pinning this picture to your Pinterest board for later use!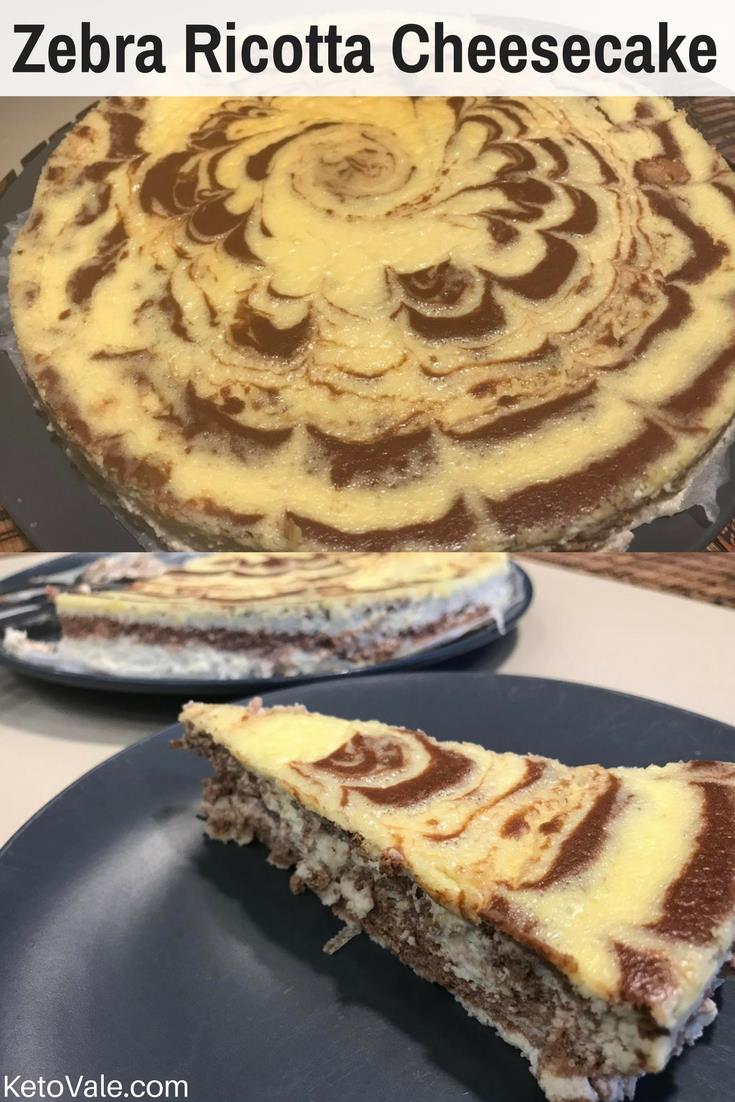 This cake can be a great weekend dessert or you can bring it to a party and surprise everyone. They wouldn't know it's low carb.
Related:
[thrive_text_block color="orange" headline="Receive Our Free 7-Day Keto Meal Plans + Weekly Recipes"] [thrive_optin color="blue" text="Send me!" optin="55" size="medium" layout="horizontal"][/[/thrive_text_block]/p>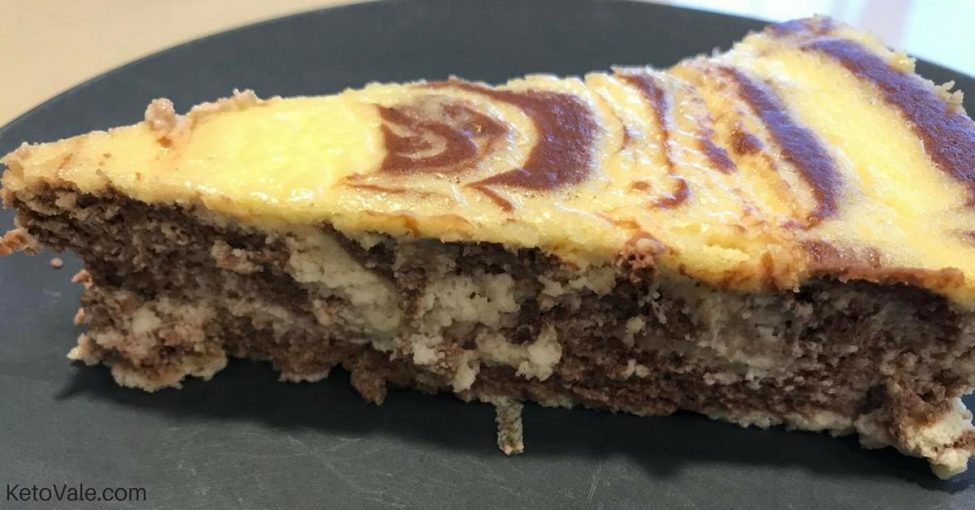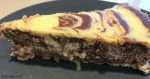 Zebra Ricotta Cheesecake
Total Time:
7
hours
10
minutes
Print Recipe
Pin Recipe
Instructions
Blend the sour cream, cream cheese, ricotta, and cracked eggs in a mixer to create a homogeneous mixture.

Pour the batter into two separate bowls. Mix cocoa in one bowl. Add some sweetener on both bowls.

Lay a parchment paper on the base of the baking form you will use. Alternate the pouring of the white and brown batter into the form. Use a big spoon (or measuring cup) to transfer the white batter first. Then pour the cocoa batter in the middle. Continue alternating the mixtures until all the batter has been used.

Place the striped batter in the oven for an hour or so. Wait until the cake sets. The oven should be preheated to 350°F. Baking time may vary depending on the oven.

Remove from the oven when cooked. Allow to cool for a few minutes then refrigerate overnight for 4-6 hours.

Slice into wedges and serve.
Notes
This cake can be divided into 8 servings. Here's the nutritional information per serving:
Macros (per serving): 
Calories: 217 – Fat: 19.2g – Net carbs: 2.6 g (total carbs: 2.8 g, fiber: 0.2 g) – Protein: 9 g