These brownies are delicious and packed with healthy fats. Using the avocado as the main source of moisture and fat for this recipe is the key ingredient for a dessert packed with nutrients.
If you prefer a completely smooth texture, use a food processor. Add the wet ingredients and blend it until it turns into your preferred texture. I don't mind the little pieces of avocado, and after its all baked you will barely see the difference.
These brownies can be kept in the fridge for a week so you can indulge in it for a couple of days. We used 90% dark chocolate but anything over 75% will also work. The most keto-friendly option will be Lily's Dark Baking Chocolate Chips with zero sugar added.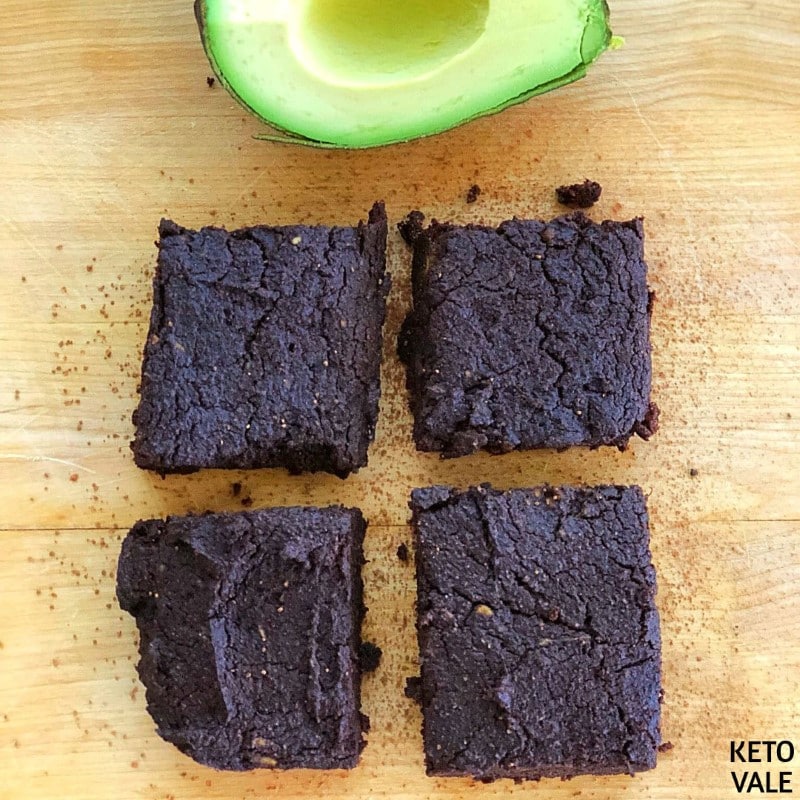 To add a little more sweetness, we add the erythritol but that can also be substituted by stevia. However, the erythritol will give the recipe more volume. Just make sure you do the proper conversion. The end result will be just sweet enough so if you prefer a little sweeter you can add a little more sweetener.
You can also replace coconut oil with butter too. If your brownies come out extra moist, you can add extra cocoa powder to get the chocolatey fudges.
Who doesn't love sugar free and gluten free brownies? What a great keto dessert!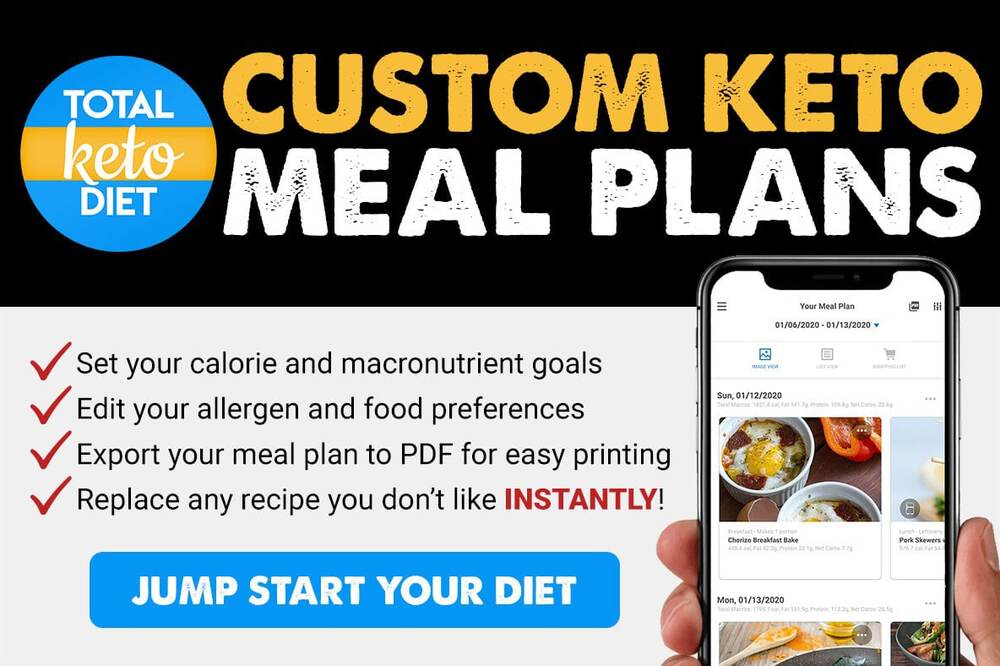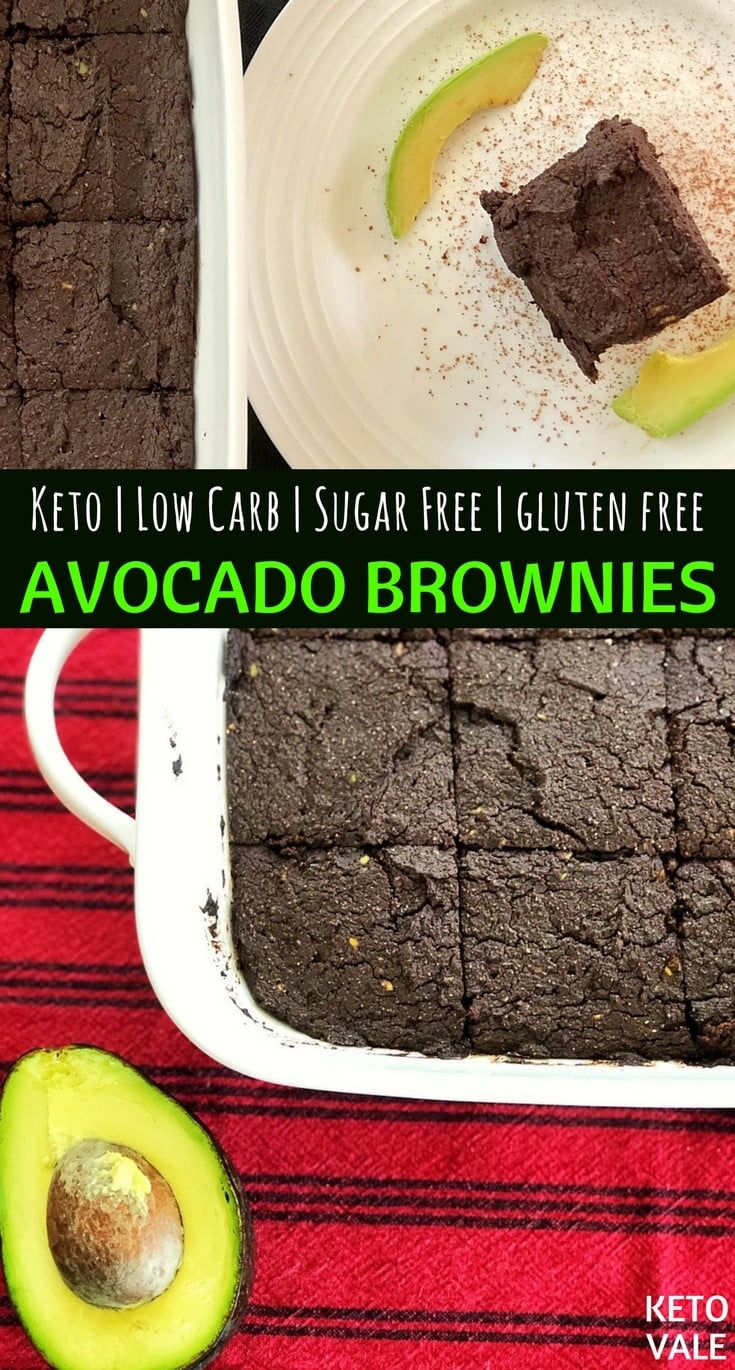 [page_section color='#2c3e50′ textstyle='light' position='default'] [/page_section]
[thrive_headline_focus title="Let's Ketofy It!" orientation="center"]
Preheat the oven to 350°F
Place the peeled avocado in a bowl with all of the wet ingredients. Mash the avocado with a fork and combine the ingredients. If you have a food processor, you can use it for a smoother mixture.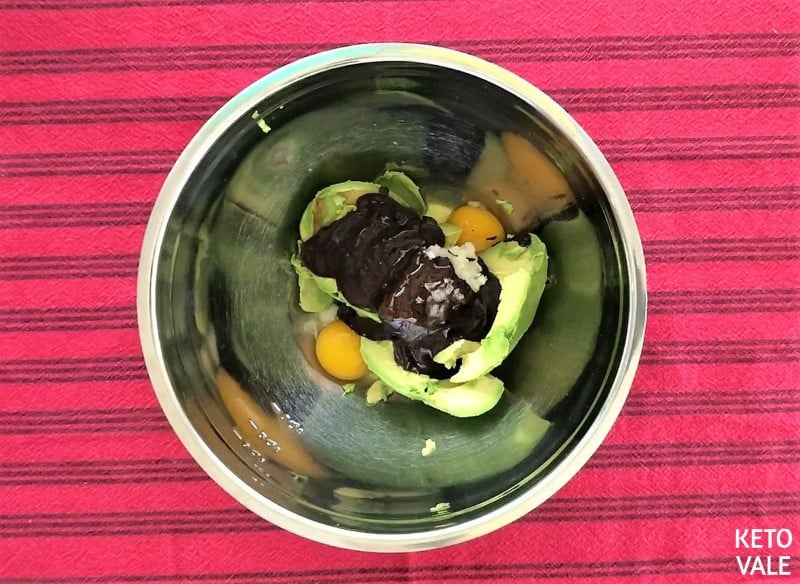 In a separate bowl, whisk the dry ingredients together. Once well-mixed, add the dry ingredients to the avocado bowl. Stir this until it's well-combined.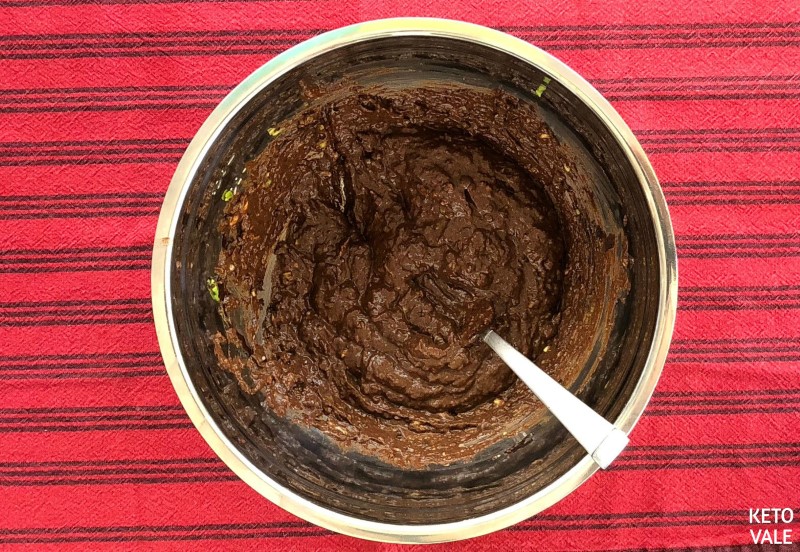 Grease a baking dish with coconut oil before pouring the brownie batter. Use a flat spatula to even out the batter. Bake for 35 minutes.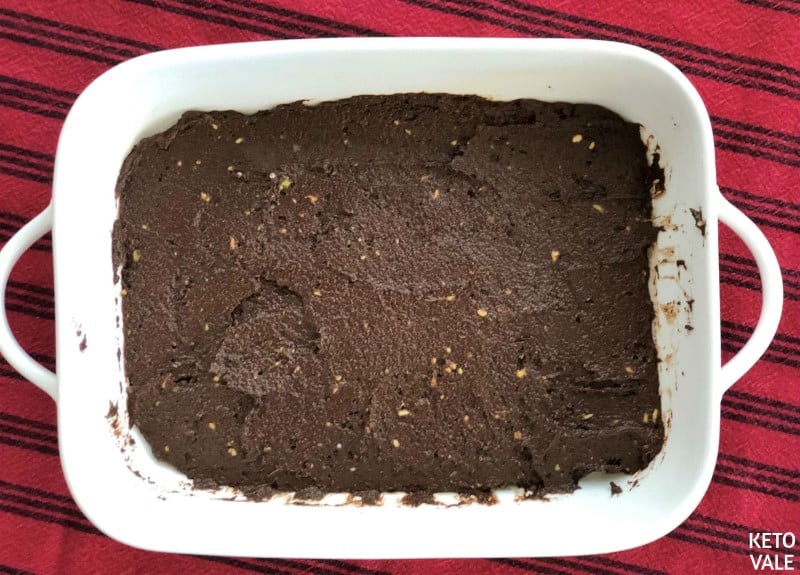 Let the brownies cool before slicing into 12 pieces. Serve and enjoy!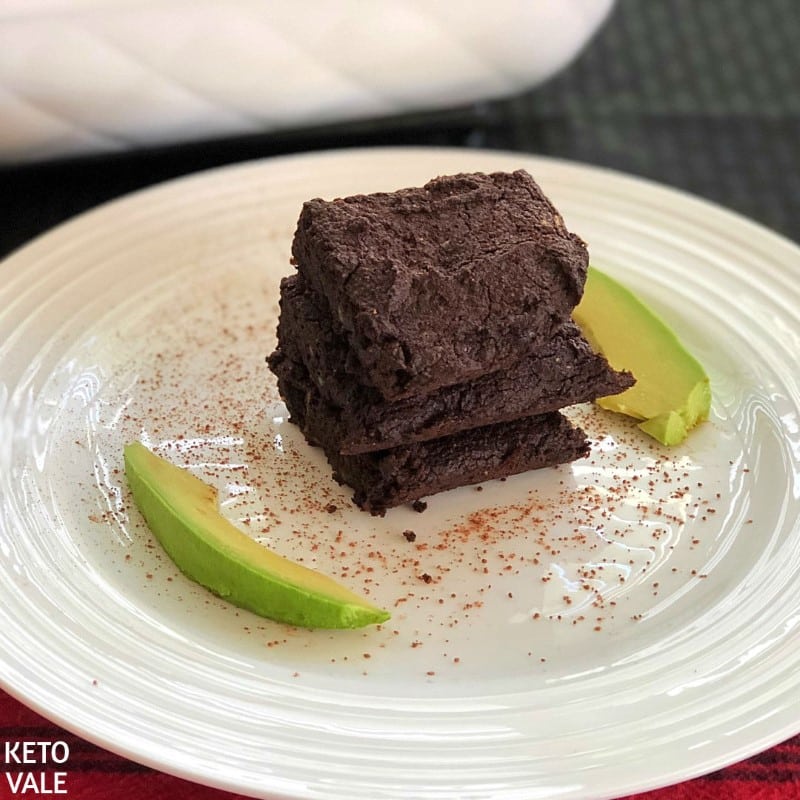 Watch how we prepared this here:
Save this recipe by pinning this picture to your Pinterest board for later use!
Related:
Keto Avocado Brownies
If you are craving for desserts but still want to keep on track on a keto diet, our low-carb avocado brownies recipe will delight you.
Instructions
Preheat your oven to 350°F.

Melt chocolate in a microwave or using a double boiler. Put the peeled avocado in a bowl and add all the wet ingredients. Smash the avocado with a fork and mix the ingredients well. Alternatively, if a food processor is available, use it for a smoother result.

Prepare a separate bowl for the dry ingredients. Whisk them together then add to the avocado mixture. Stir until everything is combined.

Pour the batter into a baking dish greased with coconut oil. Even out the surface with a flat spatula and bake for 35 minutes.

Remove from the oven and leave to cool before slicing into 12 pieces. Serve in a plate with 2 slices of fresh avocado (optional) and enjoy.
Nutrition/Macros
Nutrition Facts
Keto Avocado Brownies
Amount Per Serving
Calories 274
Calories from Fat 207
% Daily Value*
Fat 23g35%
Cholesterol 27mg9%
Sodium 98mg4%
Potassium 372mg11%
Carbohydrates 14g5%
Protein 7g14%
Vitamin A 110IU2%
Vitamin C 5mg6%
Calcium 95mg10%
Iron 1.5mg8%
* Percent Daily Values are based on a 2000 calorie diet.
Pin To Save This Recipe