These super rich keto brownies are a super satisfying way to end the day without ruining your carb count. If you love dessert, this brownies recipe is definitely on the to-try list.
We use unsweetened chocolate chips and coconut flour for this recipe. You can replace it with cocoa powder and almond flour if you want to. You might want to play around with the flour amount until a desired consistency is achieved.
You can substitute walnuts for any low carb nuts of your choice such as hazelnuts, macadamias, or almonds.

After mixing all the ingredients together to create a batter, you can pour it into 1 big baking dish, or 2 medium bowls or 8 small muffin cups, depending on how you like your serving size to be. The baking time might vary depending on the size of your brownies. Make sure to check often when baking to avoid burning.
Feel free to save this recipe by pinning this picture to your Pinterest board for later use!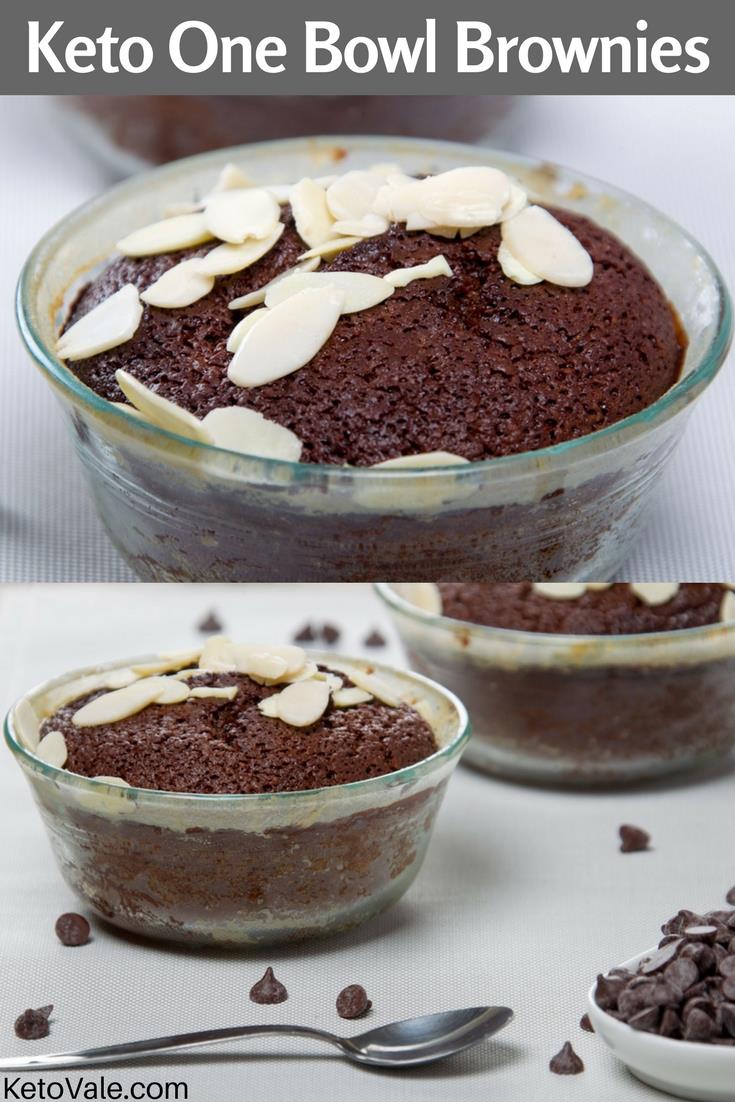 Related: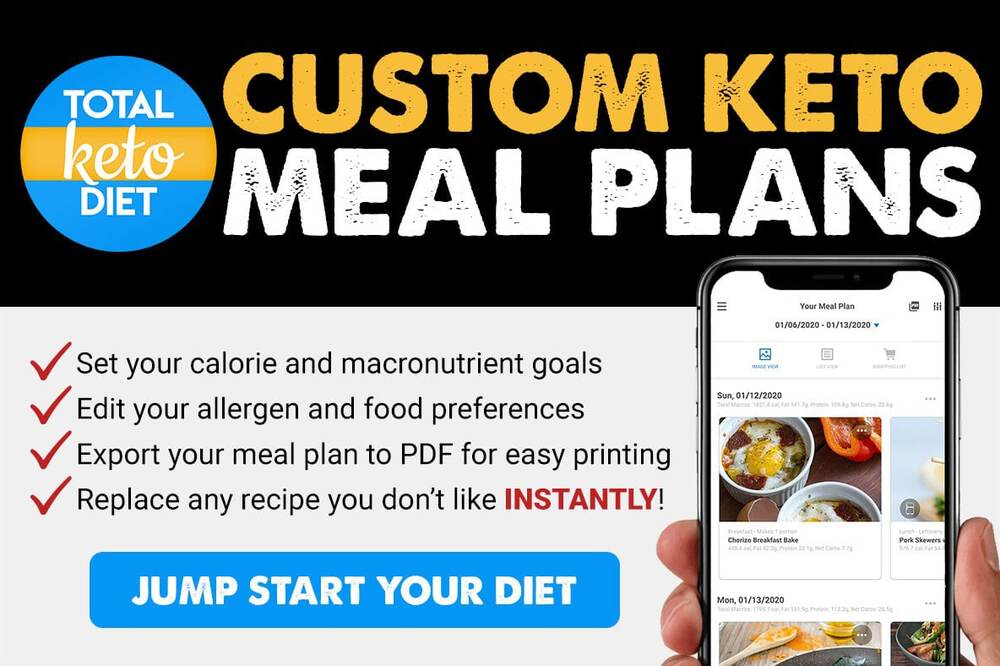 Keto One Bowl Brownies
A low-carb and sugar-free chocolate brownie in a bowl with walnuts.
Instructions
If you are using a chocolate bar, break it into small bits and combine the chocolate with the butter in a heat-safe bowl. If you bought chocolate chips, simply toss them in the bowl.

Leave the bowl in the microwave for 20 seconds just enough to melt them both. Take out from the microwave and fold continuously with a spoon. Repeat for several times until a uniform, smooth mixture is produced.

Crack the eggs in a separate bowl and mix this with the melted chocolate and butter. Add the vanilla and sweetener for a more flavorful taste. Mix in with the coconut flour and baking powder. Take note of the precise amount of baking powder that should be added so the brownies will not rise too much.

Throw in the chopped walnuts or any other nuts you prefer.

Brush a baking pan with melted butter and pour the mixture in. Optionally, use an oven-safe bowl if there are no baking pans available. Preheat your oven to 350°F before baking the batter for around 25 minutes.

Let the brownies sit for a while after taking them out of the oven. Leave for 20 minutes to cool. To unmold, insert a knife at the edge of your container and run it around carefully to scrape out the brownie.

Top with some sliced nuts and serve.
Nutrition/Macros
Nutrition Facts
Keto One Bowl Brownies
Amount Per Serving
Calories 254
Calories from Fat 234
% Daily Value*
Fat 26g40%
Cholesterol 107mg36%
Sodium 190mg8%
Potassium 145mg4%
Carbohydrates 6g2%
Protein 4g8%
Vitamin A 621IU12%
Calcium 39mg4%
Iron 2mg11%
* Percent Daily Values are based on a 2000 calorie diet.
Pin To Save This Recipe