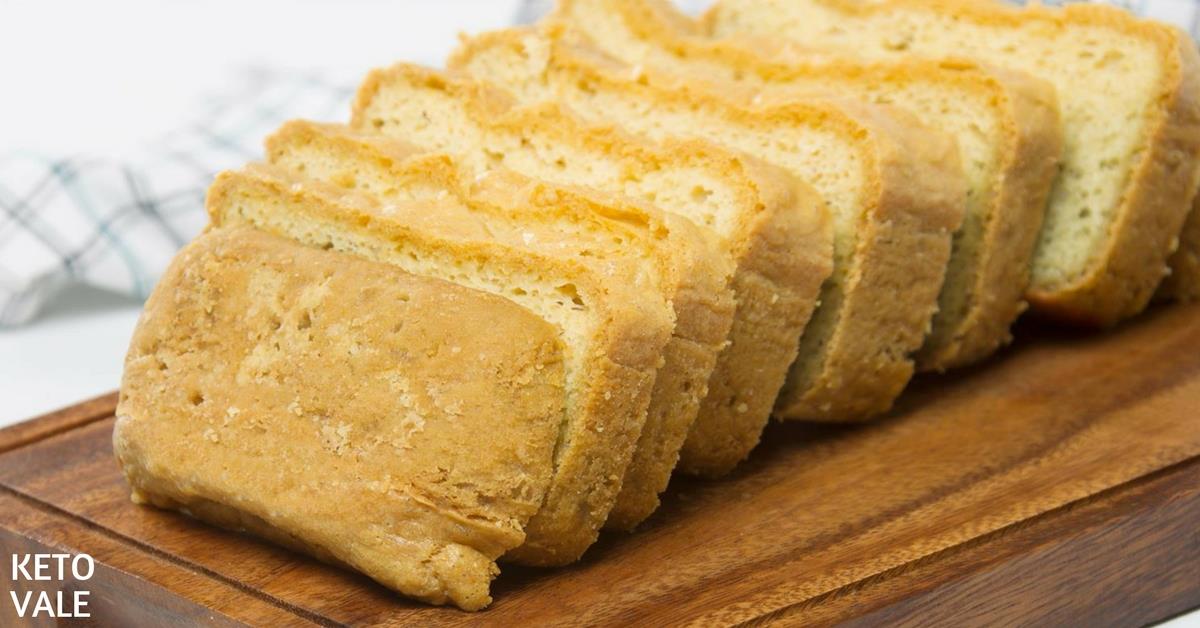 Keto Almond Flour Bread – Simple and Easy
Just like many people, we love bread. The only drawback is the when it comes to eating bread is the huge amount of carbohydrates it has.
If you're a bread lover, you probably have gone a little bit crazy when you first heard that you have to give up bread if you want to follow keto diet.
There are many low carb bread recipes online but this almond flour bread is probably the simplest and easiest one in terms of the number of ingredients it requires as well as the number of steps involved to making this bread.
For this particular almond bread recipe, we only use almond flour and egg as the main flour base to make the bread dough. Additional ingredients are butter, baking powder, cream of tartar and salt.
The result of this bread is simply incredible, the consistency and presence have nothing less than traditional bread.
Think about the possibilities you can have with this bread. How about sandwiches, french toast, avocado toast, savory bread pudding, or even bread salad?
Feel free to save this recipe by pinning this picture to your Pinterest board for later use!
Since this recipe use many eggs, it might taste a little bit eggy. If you want a less eggy taste, try this Best Low Carb Bread Recipe.
If you want a more complex and flavourful recipe, you might want to try this Keto Bread Recipe.
You Might Also Want To Check These Bread Related Recipes: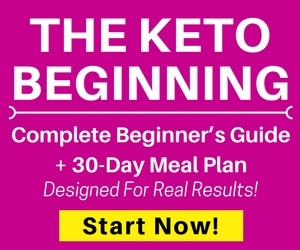 Receive Our Free 7-Day Keto Meal Plan + Weekly Recipes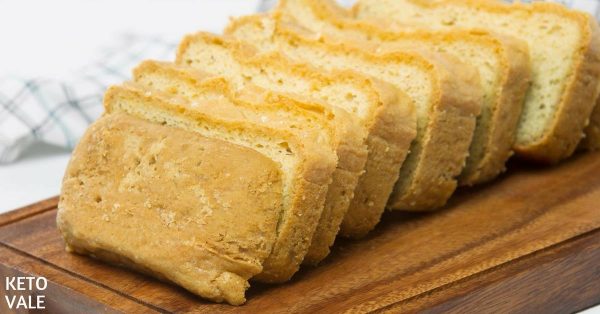 Separate the whites from the egg yolks.

With the mixer, beat the egg whites with cream of tartar until they form peaks.

In a mixing bowl, combine salt, baking powder, almond flour, melted butter and egg yolks. Mix carefully and try not to form lumps.

Finally, incorporate the egg whites into the mixture but do not to overmix.

Lightly oil the loaf pan (standard size) with melted coconut oil and pour the mixture in and bake for 30 to 45 minutes (depends on the size of your loaf).

Make sure you check to see if the bread is cooked through. Remove from the oven, let it cool a little bit.
This loaf can be cut into 20 thin slices. Here's the nutritional information per slice:
Macros (per serving): Calories: 75 – Fat: 6.4g – Net carbs: 1g (total carbs: 1.6g, fiber: 0.6g) – Protein: 3g