Peanut butter is probably one of the tastiest low carb snacks. It's easy to indulge in and is commonly found in many low carb desserts and fat bombs.
This makes peanut butter a great food to have on hand at all times!
When it comes to peanut butter and the keto diet, there is some confusion. Some people say it's keto-approved while others say it's not.
Is Peanut Butter Keto-Friendly?
Peanut butter really falls into the grey area of keto. People who do strict keto avoid eating legumes in general because of the inflammatory effects on the body.
However, peanuts seem to work fine for most people. They are a good source of fat and fiber, which helps reduce the net carbs.
You can safely add them to your keto diet as long as you track your macros accordingly. If you have allergies to peanuts, then you should avoid them at all cost.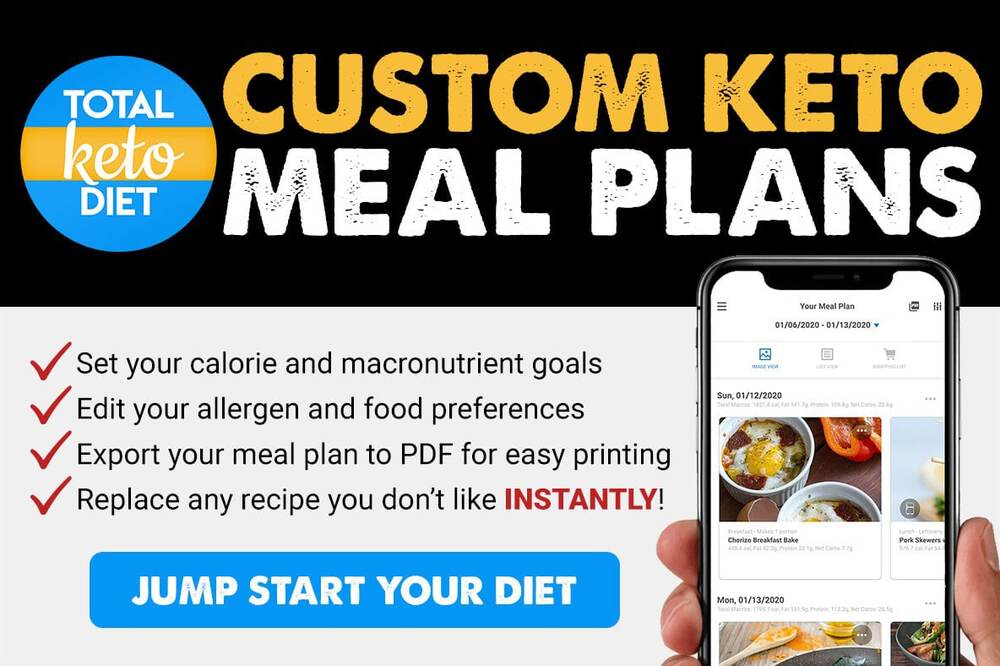 Bottom line: On a low carb and ketogenic diet, eating peanut butter is really a personal choice.
What Are Other Alternatives To Peanut Butter?
Some keto-friendly nut butter choices are macadamia nut butter, coconut butter, almond butter, or Perfect Keto Nut Butter.
The problem with most store-bought peanut butter is that they add unhealthy ingredients that are not keto-friendly, such as vegetable oil, palm oil, sugar, artificial sweeteners, preservatives, stabilizers, and lots of sodium.
If you buy peanut butter at the store, make sure it is made from natural 100% freshly roasted peanuts and maybe some salt added. There should be no artificial flavors, colors, oils (except for peanut oil) or added sugar.
You may also want to make sure your peanuts are organic and non-GMO.
How To Make Peanut Butter From Scratch
The easiest way to make peanut butter is just by putting roasted peanuts in a blender and blend until you obtain the desired consistency.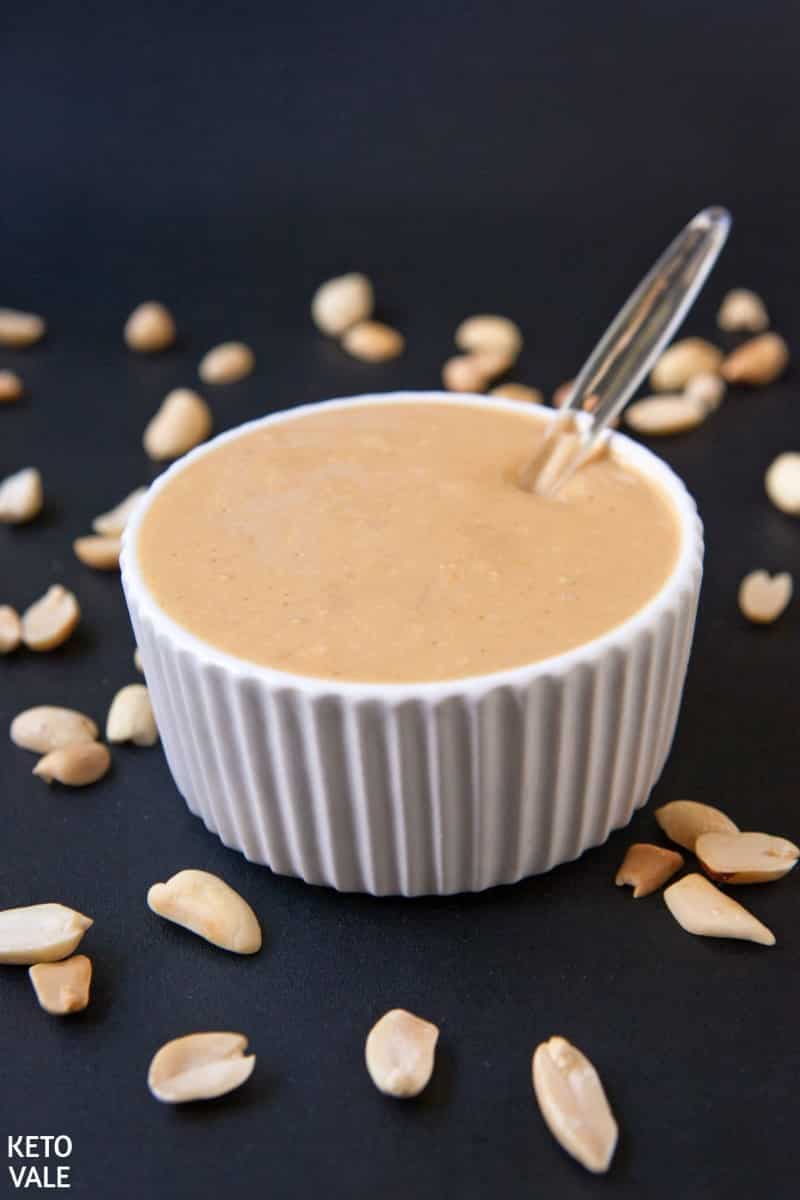 However, you can also use the recipe below to add more flavor while keeping everything keto.
You can enjoy peanut butter on a slice of keto bread for a snack or lunch. You can also dip celery slices into your peanut butter for a snack or add some to smoothies to increase the flavor.
---
Let's Do It!
Preheat the oven to 350F.
Combine coconut oil, keto sweetener, vanilla extract, and salt. Add raw skinless peanuts to the mixture and mix well.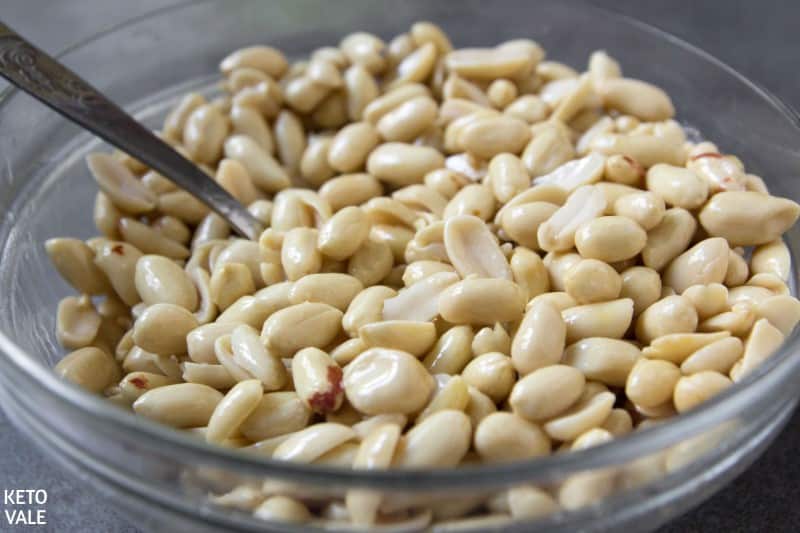 Spread the peanuts evenly on a baking tray with parchment paper and bake for 10-12 min. You might bake a little bit longer if you prefer the golden texture.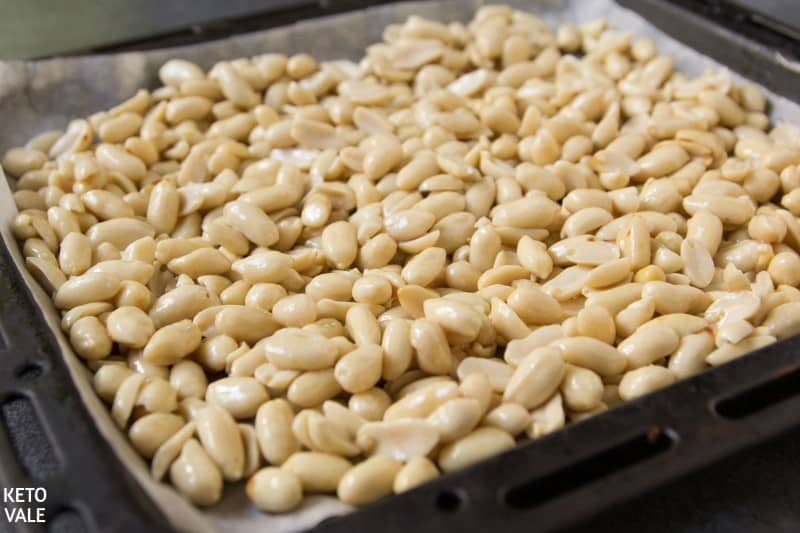 Pour the roasted peanuts in a food processor and blend for four to five minutes, depending on how smooth you prefer your peanut butter to be.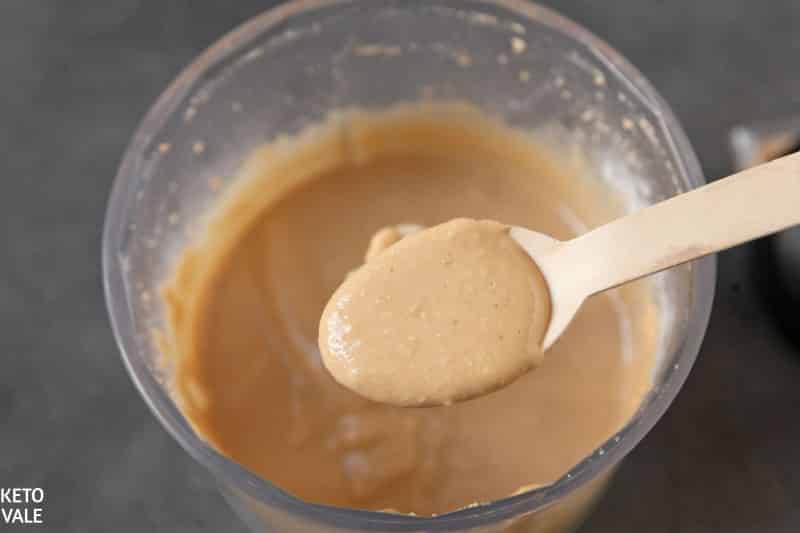 If you want a crunchy peanut butter, save three tablespoons of roasted peanuts and add them last, after you obtain the smooth texture. Pulse a few times to incorporate.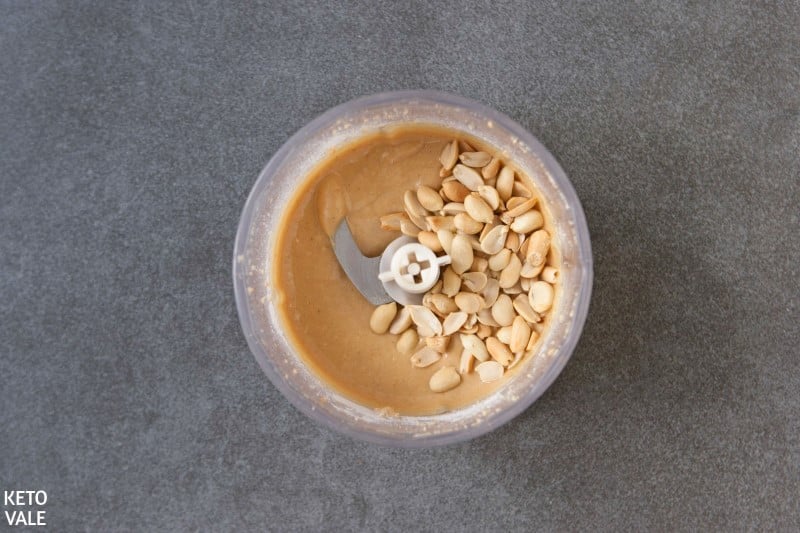 Serve with toasted keto bread or use this to make keto desserts and fat bombs.
Save this recipe by pinning this picture to your Pinterest board for later use!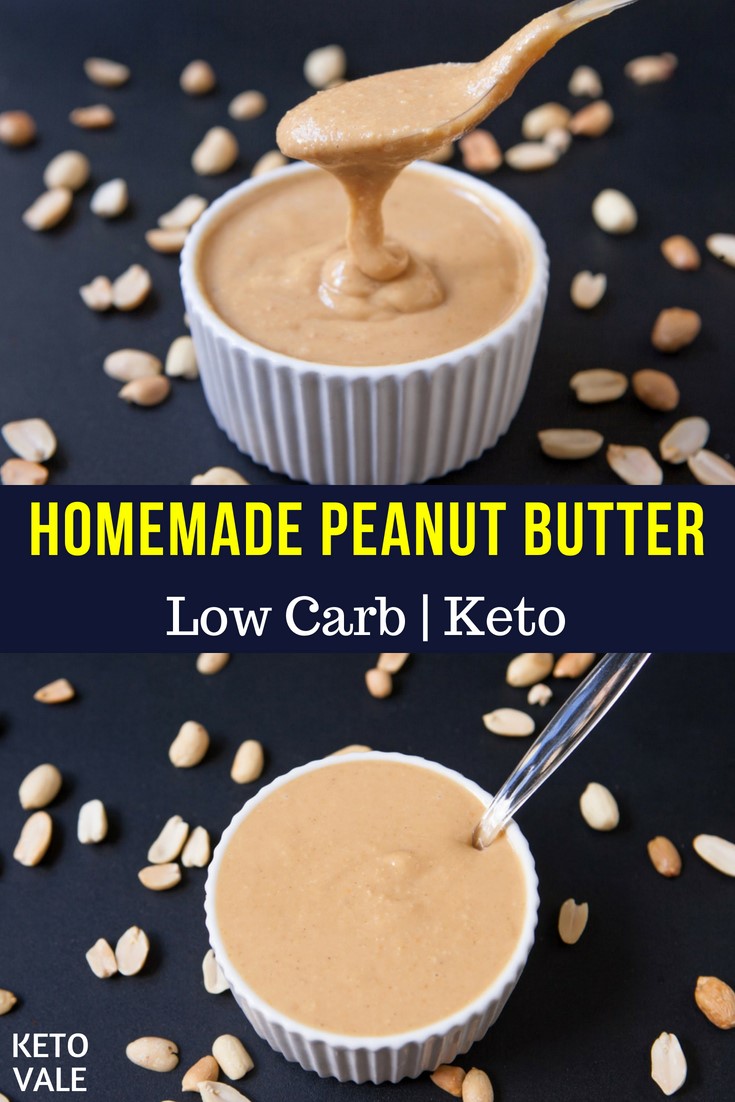 Keto Peanut Butter
An easy homemade peanut butter recipe anyone can follow.
Instructions
Preheat the oven to 350F.

In a bowl, mix coconut oil, vanilla extract, erythritol and salt. Add peanuts to the mixture and mix well.

Line a baking tray with parchment paper, transfer the peanuts to the tray, and bake for 10-12 min.

Transfer the peanuts to a food processor and blend for four to five minutes.

If you want chunky peanut butter, add three tablespoons of peanuts into the smooth butter and pulse a few times to incorporate.
Notes
*The total ingredients will produce approximately 32 tbsp, so 16 servings would result in 2 tbsp per serving.
Nutrition/Macros
Nutrition Facts
Keto Peanut Butter
Amount Per Serving
Calories 177
Calories from Fat 144
% Daily Value*
Fat 16g25%
Sodium 79mg3%
Potassium 211mg6%
Carbohydrates 5g2%
Protein 7g14%
Calcium 30mg3%
Iron 1.1mg6%
* Percent Daily Values are based on a 2000 calorie diet.
Pin To Save This Recipe
Up next: Almond Butter vs. Peanut Butter