Zucchini is your best friend when it comes to low carb and ketogenic diet. You can make so many delicious and creative dishes from zucchini. Today we'll show you how to make zucchini cheesy bread. We call it cheesy zucchini breadsticks because it's top with cheese and we will cut it into long sticks when serving.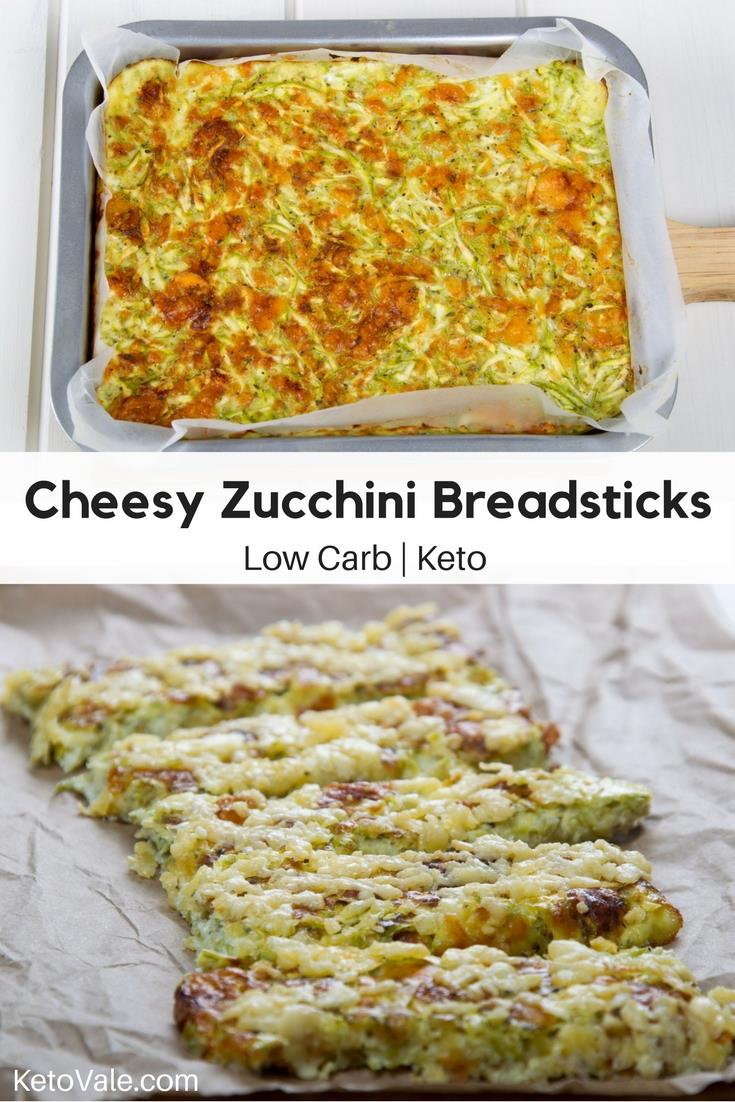 We keep this recipe very basic. However, you can add toppings such as mushrooms, black olives, meat, etc… to enhance the flavor. Think of it like pizza.
Updated: When making low carb dishes with zucchini, especially baking dishes such as pizza and bread, it's important to squeeze the moisture out of the zucchini. Otherwise, your dish will be watery and soggy and might not hold together.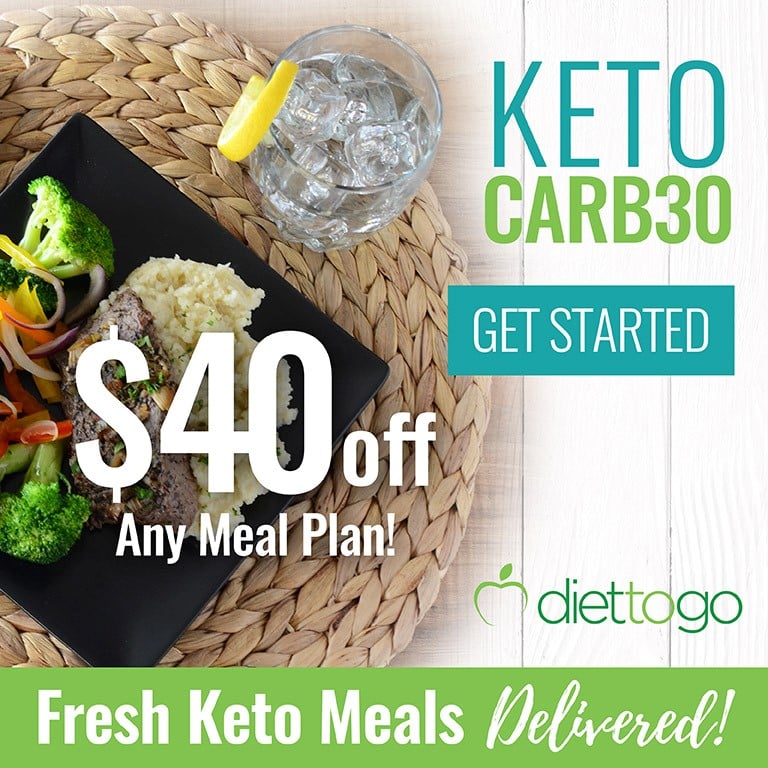 Depending on how thick you spread the zucchini dough out, you might need to raise the temperature to cook it perfectly. You want a nice crispy golden look.
Note: You can also add 1-3 tbsp of coconut flour if you want to get rid of the moisture from the zucchini batter even more. Coconut flour also tastes great in this recipe.
Feel free to save this recipe by pinning this picture to your Pinterest board for later use!

Related:
[thrive_text_block color="orange" headline="Receive Our Free 7-Day Keto Meal Plans + Weekly Recipes"] [thrive_optin color="blue" text="Send me!" optin="55" size="medium" layout="horizontal"][/[/thrive_text_block]/p>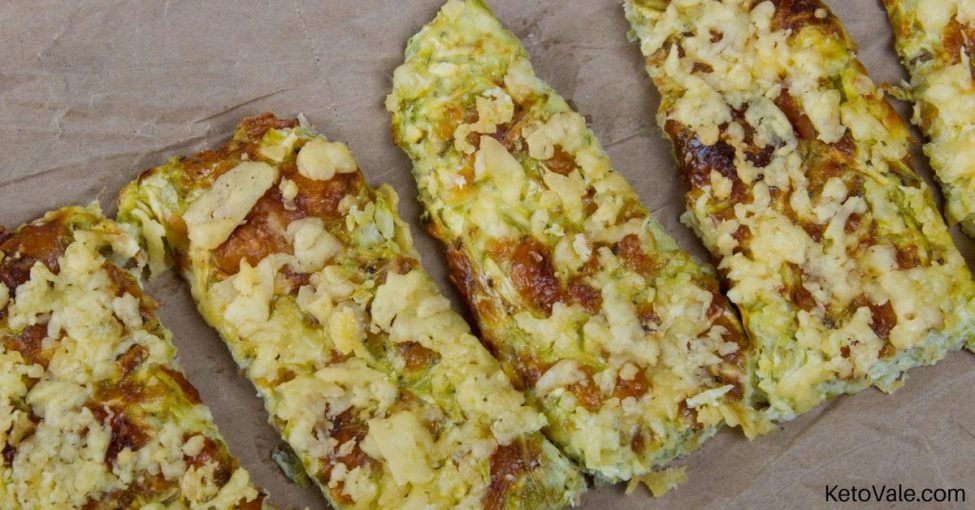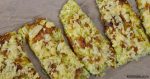 Cheesy Zucchini Breadsticks
Print Recipe
Pin Recipe
Ingredients
1

large zucchini

Shredded

1

tbsp

almond flour

2

large eggs

1/2

cup

cheddar cheese

shredded

1

cup

mozzarella cheese

1

tbsp

oregano

coriander

chopped

salt and pepper to taste
Instructions
Preheat any available oven at 350°F.

Set a grater on its side. The largest grating holes should be face up. Chop off the tips of the zucchini. Begin grating the vegetable using long strokes starting on top of the grater. This will create long, slim strips of zucchini. Flip the zucchini and continue grating until the zucchini is all used up. Dispose the seeds. Press the zucchini strips hard to squeeze out the moisture and excess liquid. This way, the bread will not turn soggy.

Use a mixing bowl to make the batter. Fold together all the ingredients, excluding the cheddar cheese and chopped coriander. Mix the grated zucchini into the bowl as well. Fold until combined.

Pour the batter into a baking dish covered with waxed paper. Uniformly spread the mixture on all sides.

Put in the oven for 20 minutes, then remove.

Top with generous amounts of cheddar cheese and chopped coriander. Rebake for 5 more minutes to melt the cheese. Alternatively, increase the temperature for the last 1-2 minutes, enough to crisp the texture and turn it golden.

Set aside to cool for 3 minutes after removing from the oven. Slice with a pizza cutter or sharp knife.

Remove from the baking sheet and enjoy.
Notes
Macros (per serving): Calories: 199 – Fat: 14.2 g – Net carbs: 3.2 g (total carbs: 4.7 g, fiber: 1.5 g) – Protein: 14.2 g