Zucchini is your best friend when it comes to a low-carb and ketogenic diet. You can make so many delicious and creative dishes using zucchini.
This recipe shows you how to make zucchini cheesy bread. I call it keto cheesy zucchini breadsticks because it's topped with cheese and we will cut it into long sticks when serving.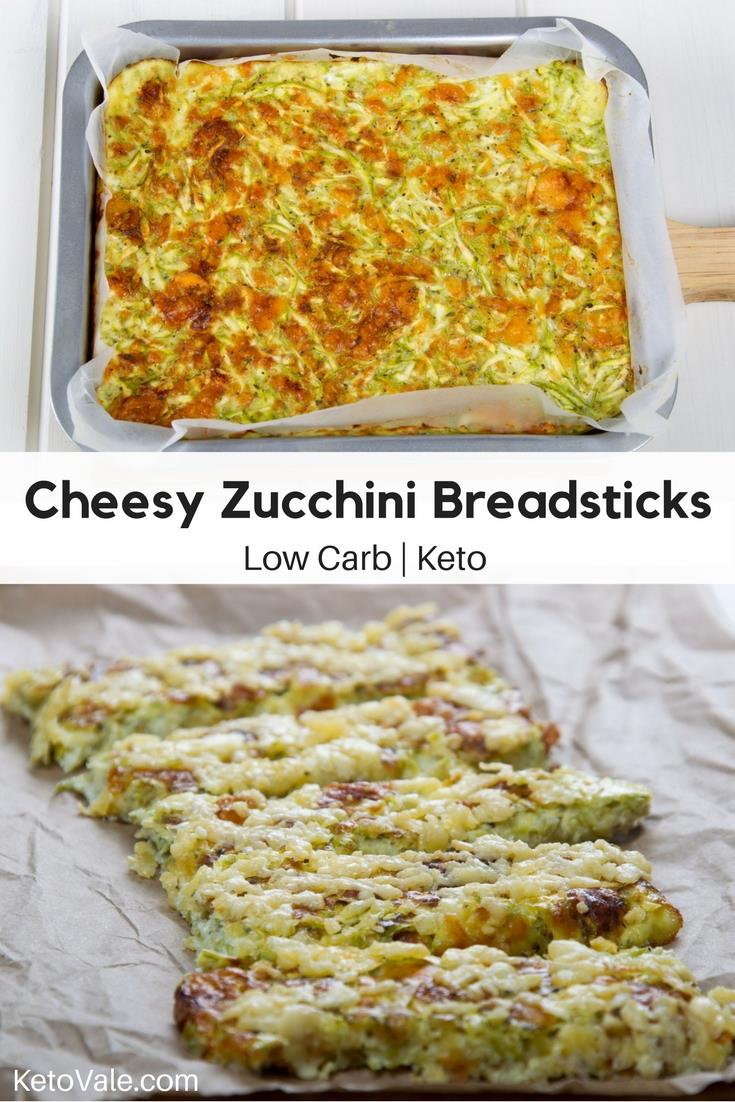 I keep this recipe very basic. However, you can add toppings, such as mushrooms, black olives, meat, and more to enhance the flavor. Think of it as your new favorite alternative to pizza breadsticks!
When making low-carb dishes with zucchini, especially baking dishes like pizza and bread, it's important to squeeze the moisture out of the zucchini. Otherwise, your dish will be too watery and might not hold together.
This is because zucchini is made mostly of water. For this reason, you'll want to make sure you don't overcook your zucchini or you'll be left with a soggy mess!
Zucchini has many health benefits. Along with being a hydrating food that can help flush toxins and improve digestion, zucchini contains antioxidants, such as carotene, zeaxanthin, ascorbic acid and dehydroascorbic acid, that help reduce oxidative stress, which may lead to DNA damage and the onset of chronic diseases.
One study found that zucchini contains bioactive compounds that may even inhibit human tumor cells (1). Plus, zucchini is an excellent replacement for pasta noodles and bread on a low-carb diet.
Depending on how thick you spread the zucchini dough out, you might need to raise the temperature to cook it perfectly. You want a nice crispy golden look.
Note: You can also add 1-3 tbsp of coconut flour if you want to get rid of the moisture from the zucchini batter even more. Coconut flour also tastes great in this recipe.
Feel free to save this recipe by pinning this picture to your Pinterest board for later use!

---
How to Make Low Carb Cheese Zucchini Breadsticks
Set the oven at 350 F and leave it to preheat.
Prepare your grater and lay it on its side with the largest grating hole on top. Cut the ends of your washed zucchini and discard them. Grate the zucchini to make long slim strips. Begin at the top of the grater and push the zucchini to the bottom.
Eventually, turn the zucchini over then grate again. When all of the zucchini has been grated, squeeze the pieces with your hands to remove the moisture and unwanted extracts. Dispose the liquids together with the seeds. You can squeeze out the shredded zucchini to make it as dry as possible so that the bread will not become soggy.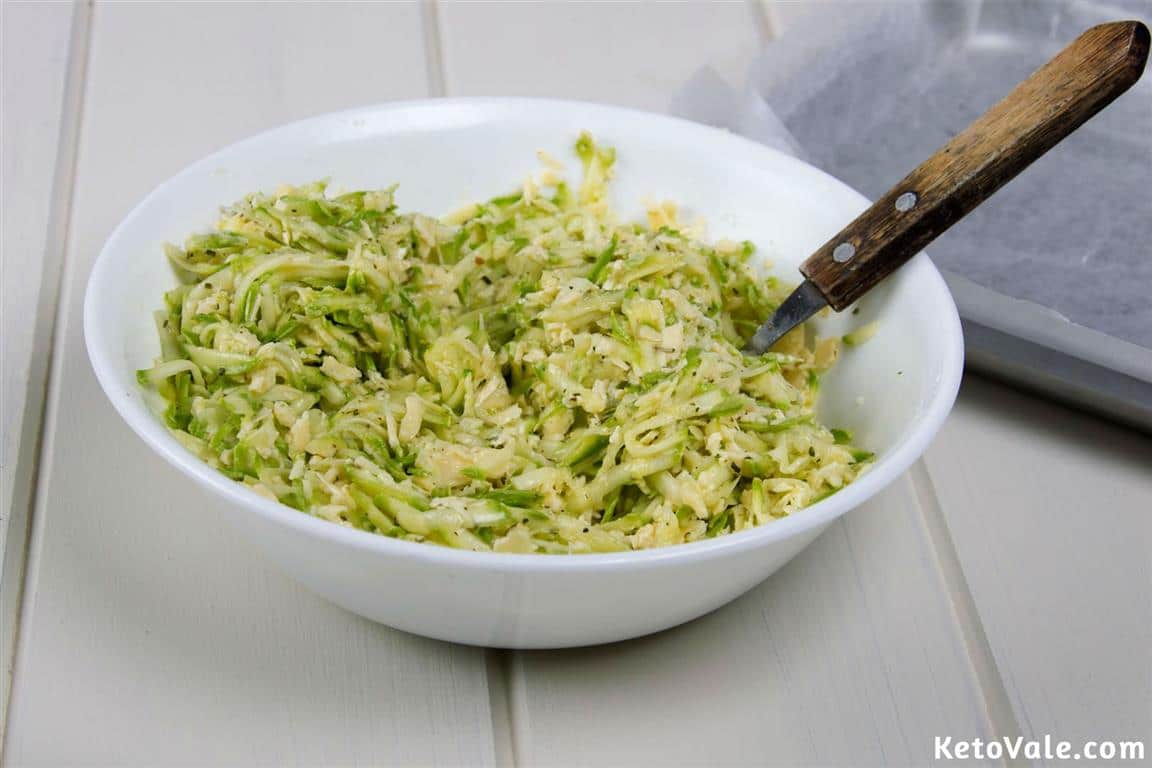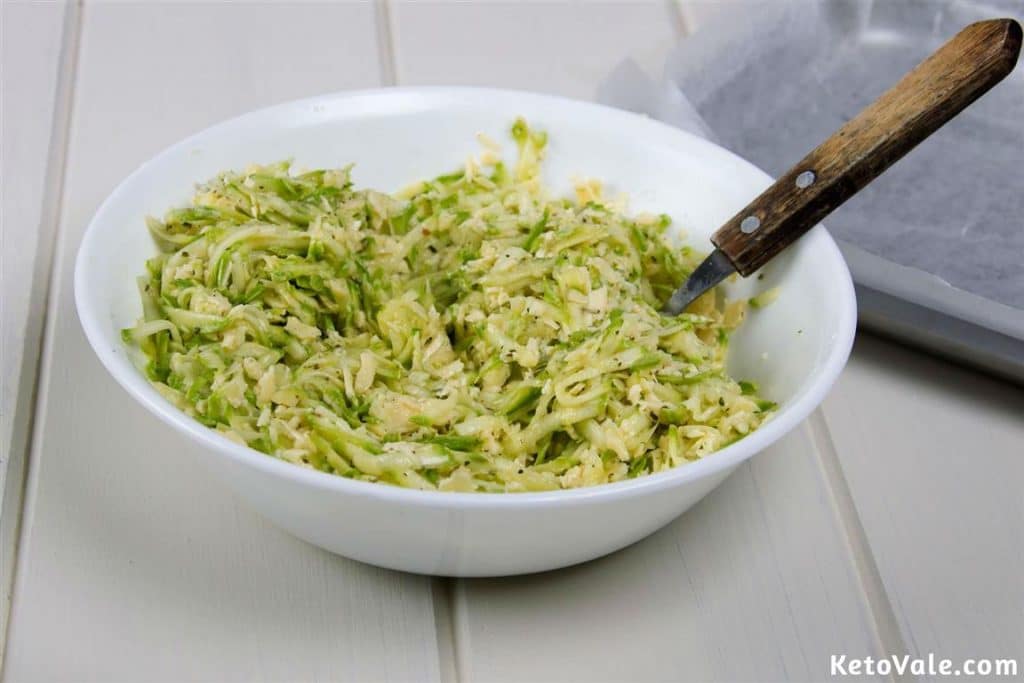 Place the zucchini in a mixing bowl and start making the batter. Add everything together (except chopped coriander and cheddar cheese) and mix well with a spatula until uniform.
Transfer the batter in a baking dish, but remember to cover the dish first with waxed paper. Cover all sides and flatten the surface.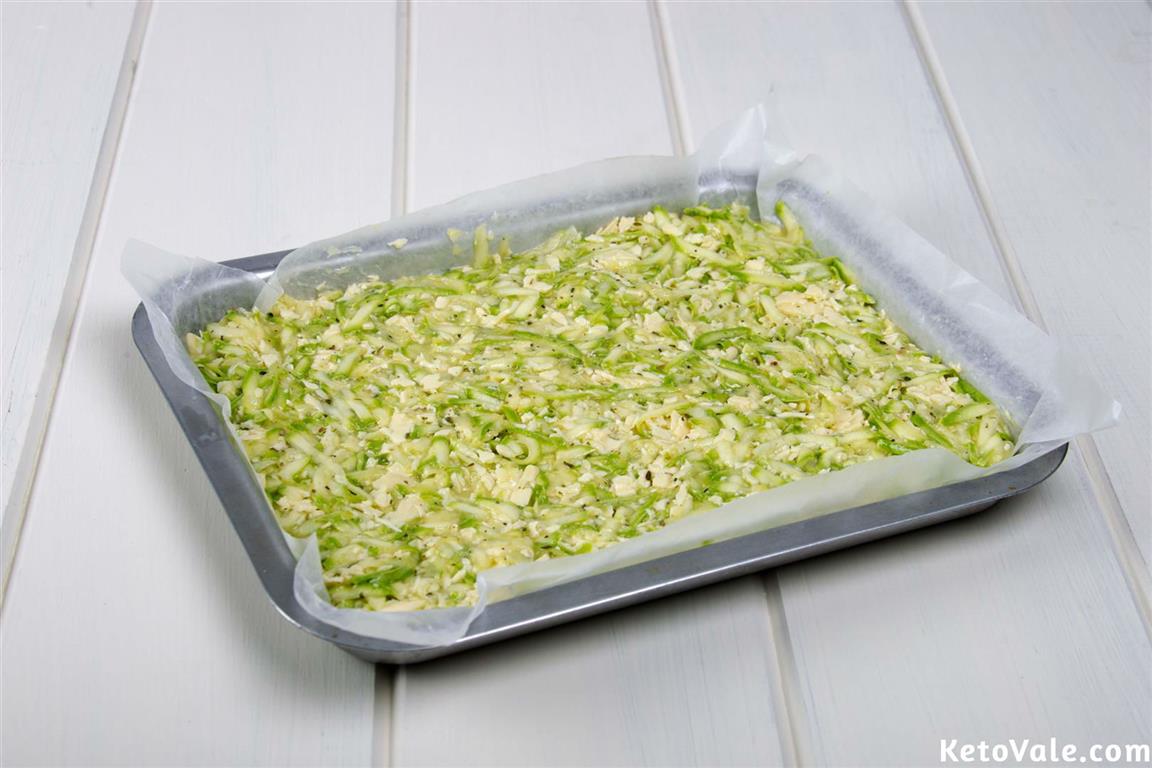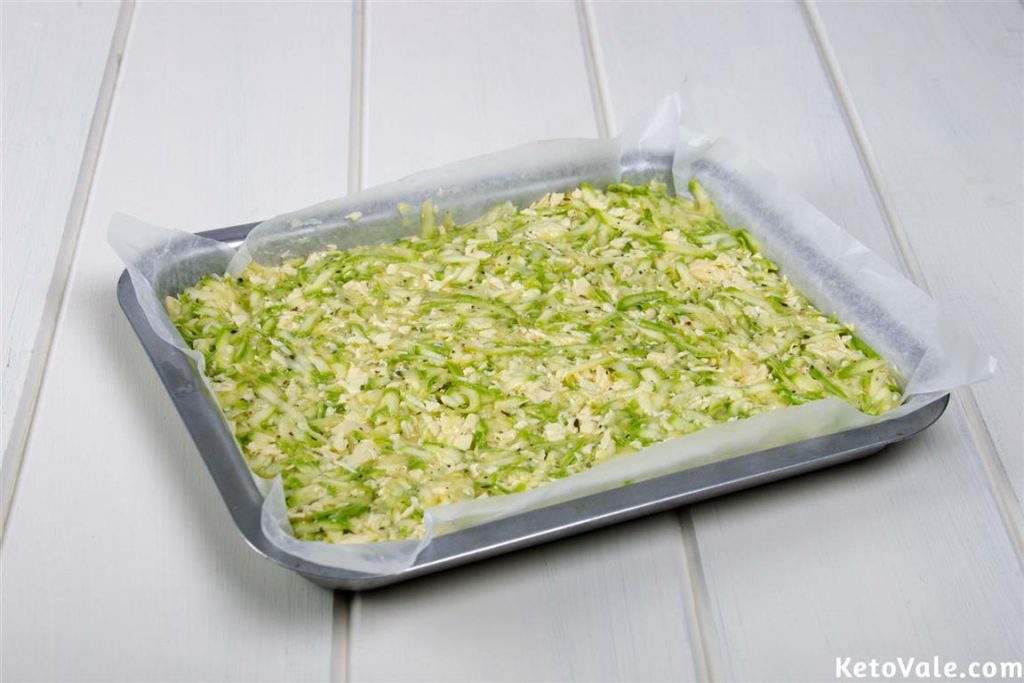 Let it bake in the oven and leave for 20 minutes. Take it out when the surface browns. You can sprinkle some Parmesan cheese on top when serving.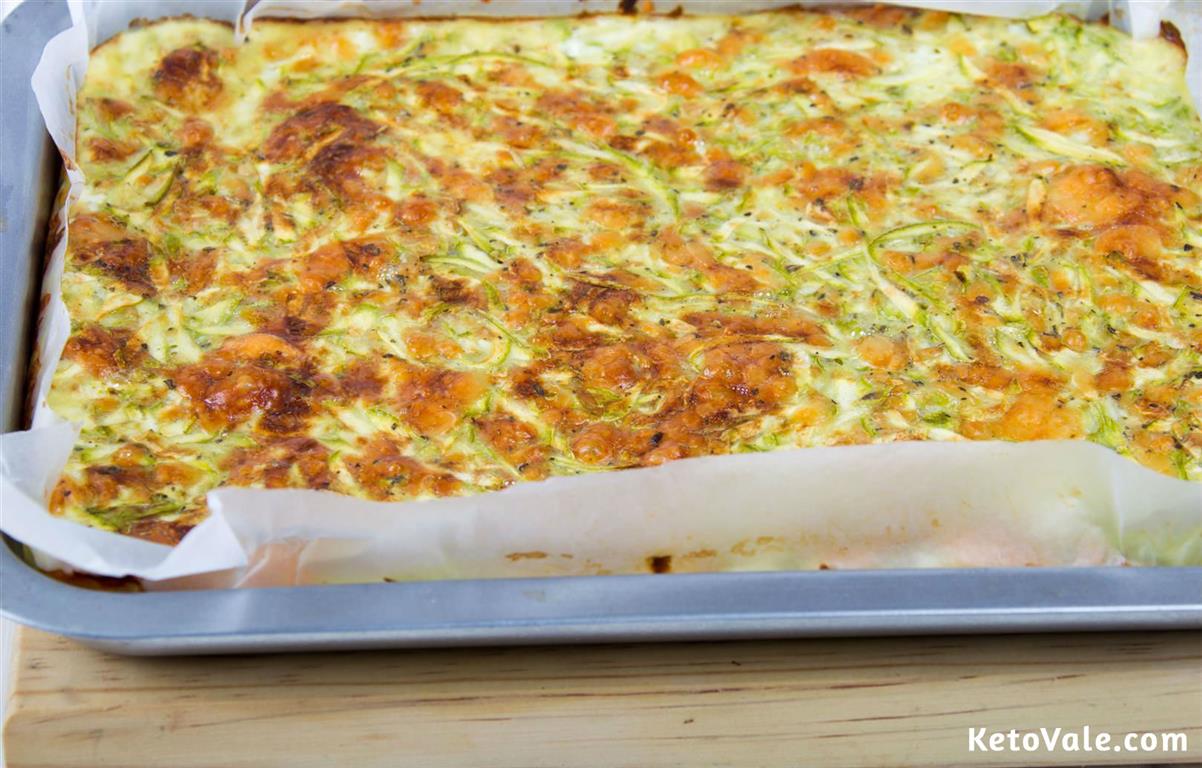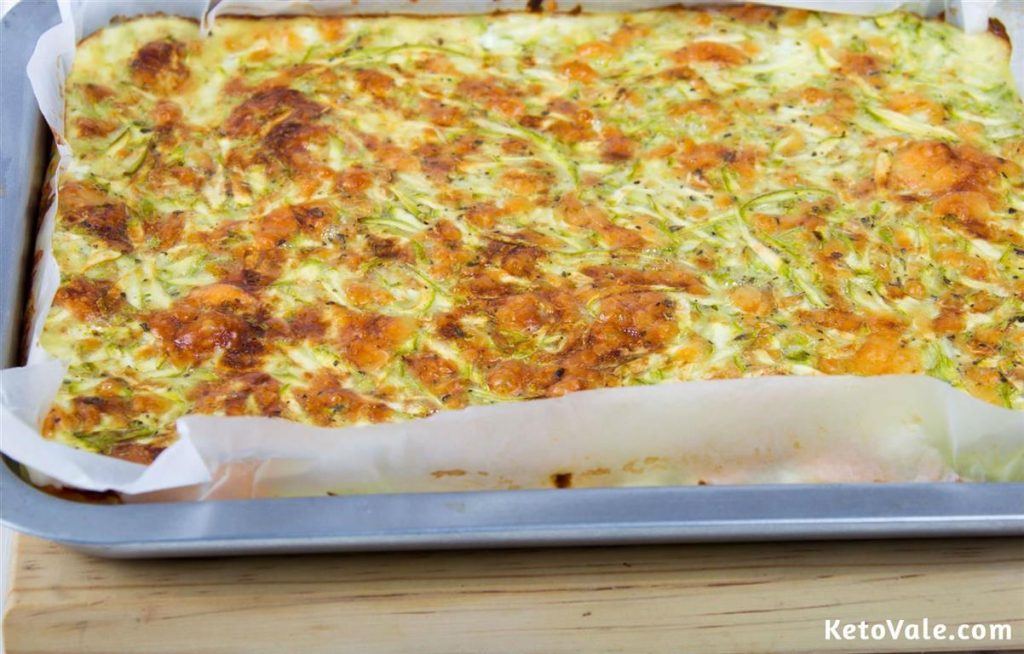 Garnish with all of the cheese and coriander. You can add some Italian seasoning as well. Leave for another 5 minutes in the oven. Let the cheese melt to your liking. You can also set the temperature at a higher one for the last 1-2 minutes so that the texture is crisp and golden.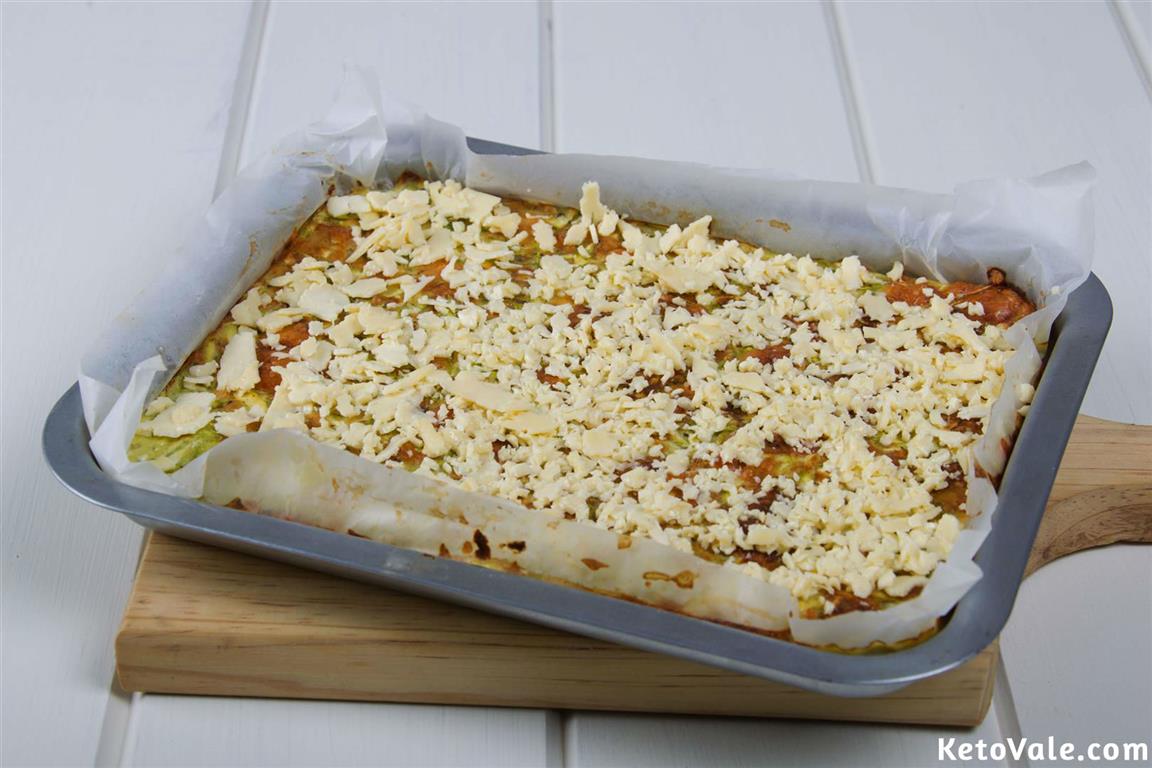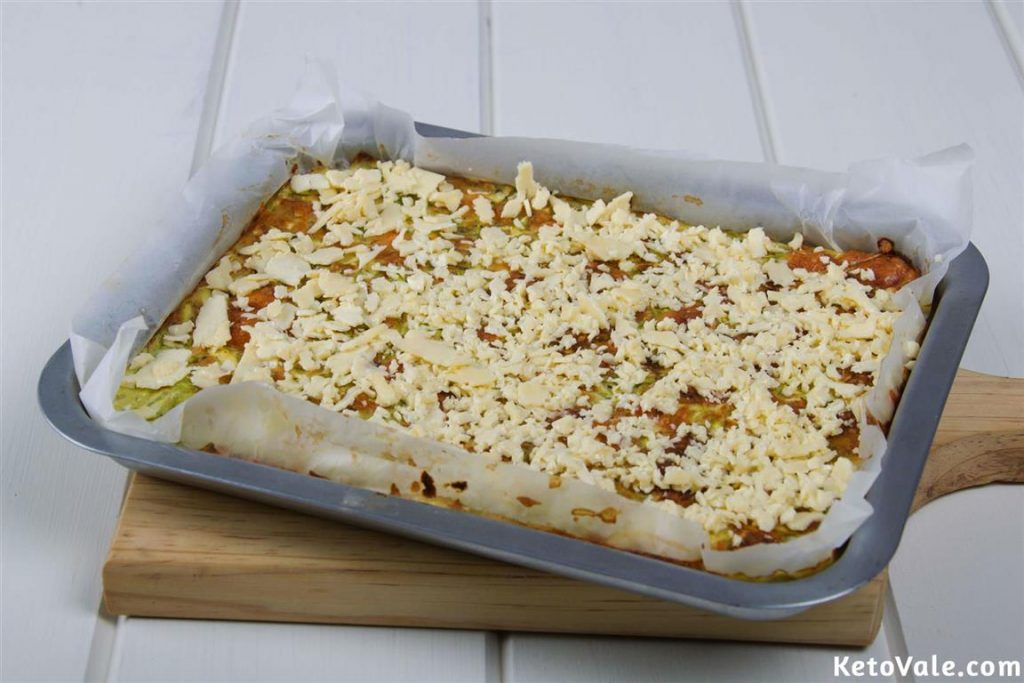 Take it out of the oven and let stand to cool for a few minutes. About 3 minutes would be enough. Slice with a sharp knife to make the bread sticks. You can also use a pizza cutter if you have one.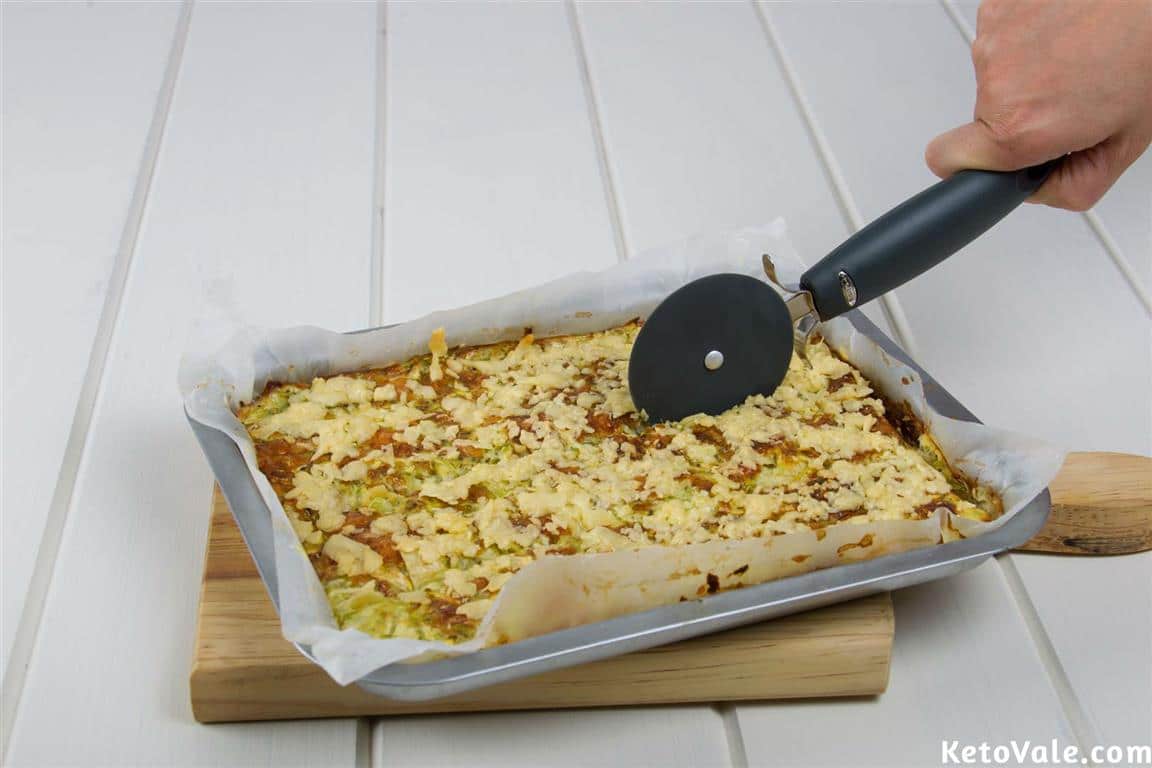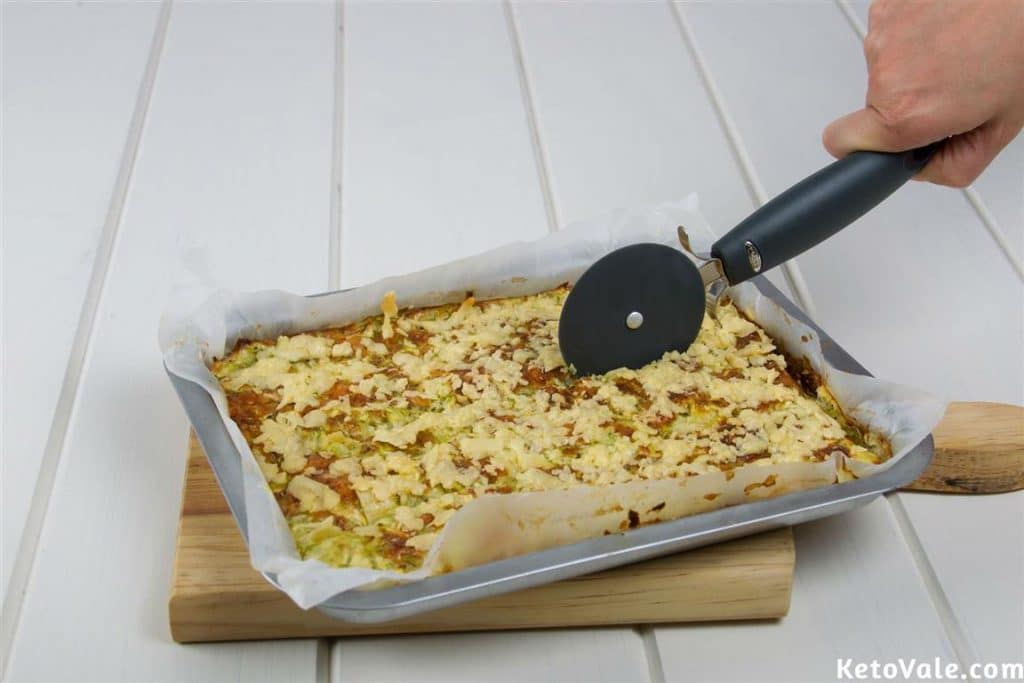 Serve and enjoy with friends and family.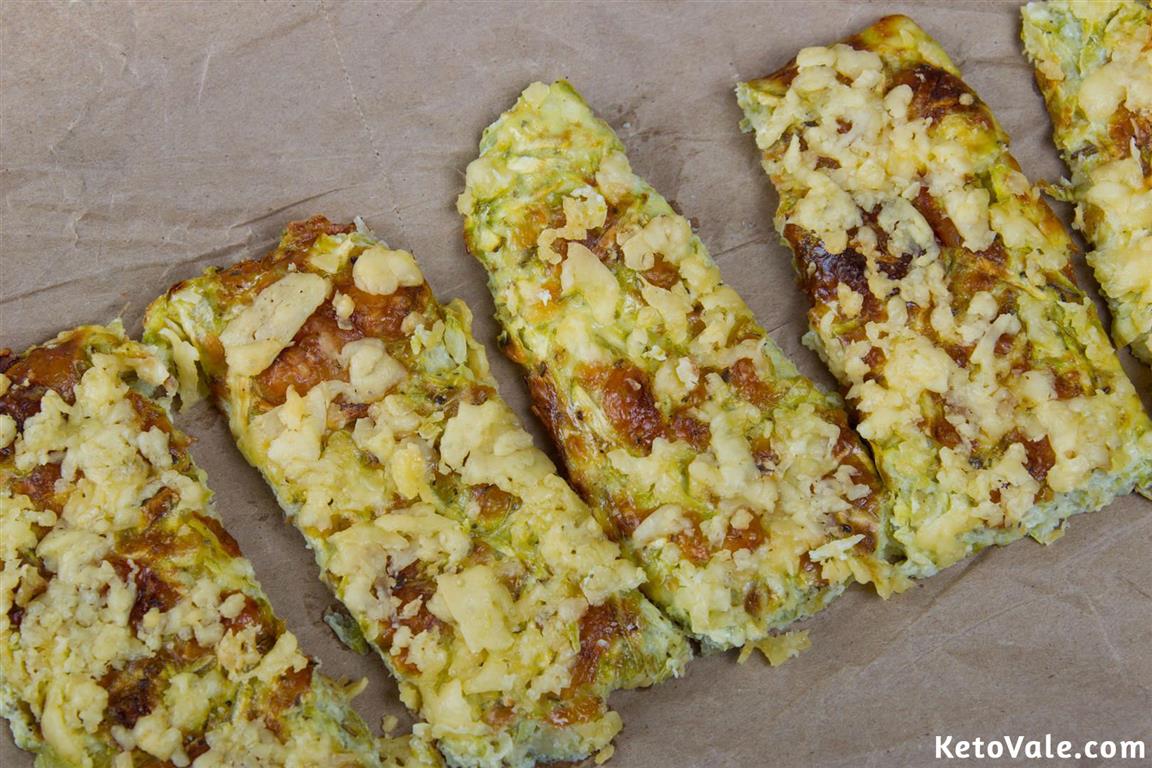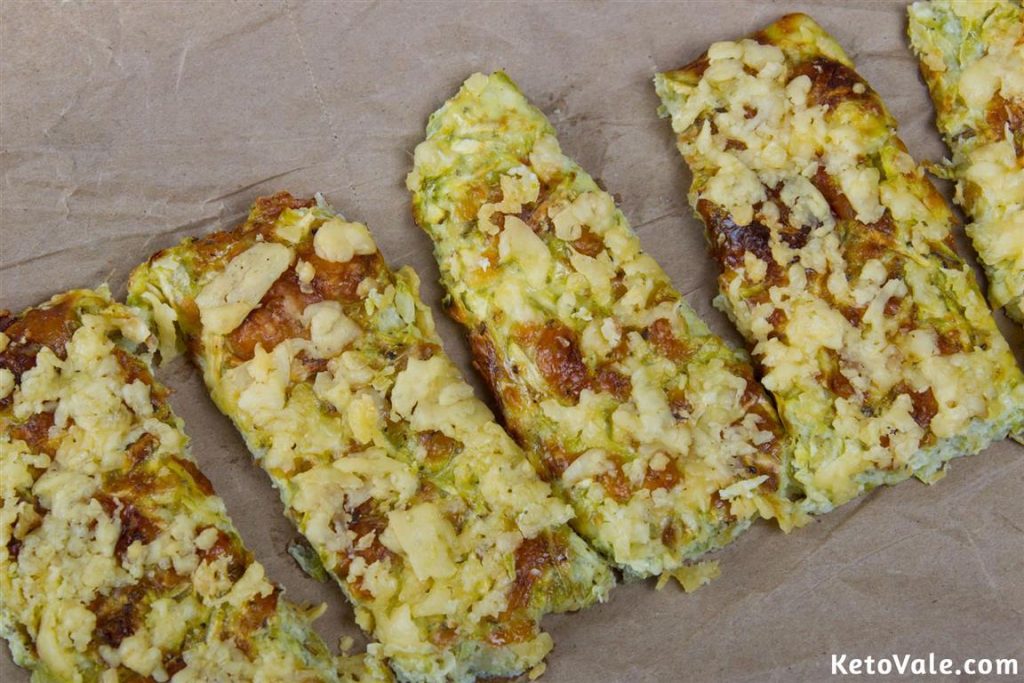 Related:
Keto Cheesy Zucchini Breadsticks
These low-carb cheesy zucchini breadsticks are a perfect side dish and snack for the keto diet.
Ingredients
1

zucchini

large

1

tbsp

almond flour

2

eggs

large

1/2

cup

cheddar cheese

shredded

1

cup

mozzarella cheese

1

tbsp

oregano

coriander

chopped

salt and pepper to taste
Instructions
Preheat the oven to 350°F.

Place a grater on its side with the largest grating holes facing up. Chop off the tips of the zucchini. Begin grating the vegetable using long strokes starting on top of the grater. This will create long, slim strips of zucchini. Flip the zucchini and continue grating until the zucchini is all used up. Dispose the seeds. Press the zucchini strips hard to squeeze out the moisture and excess liquid. This helps prevent the bread from turning soggy.

Use a mixing bowl to make the batter. Fold together all the ingredients, excluding the cheddar cheese and chopped coriander. Mix the grated zucchini into the bowl as well. Fold until combined.

Pour the batter into a baking dish covered with waxed paper. Uniformly spread the mixture on all sides.

Put in the oven for 20 minutes, then remove.

Top with generous amounts of cheddar cheese and chopped coriander. Rebake for 5 more minutes to melt the cheese. Alternatively, increase the temperature for the last 1-2 minutes, enough to crisp the texture and turn it golden.

Set aside to cool for 3 minutes after removing from the oven. Slice with a pizza cutter or sharp knife.

Remove from the baking sheet and enjoy.
Nutrition/Macros
Nutrition Facts
Keto Cheesy Zucchini Breadsticks
Amount Per Serving
Calories 194
Calories from Fat 126
% Daily Value*
Fat 14g22%
Cholesterol 119mg40%
Sodium 299mg12%
Potassium 209mg6%
Carbohydrates 4g1%
Protein 14g28%
Vitamin A 569IU11%
Vitamin C 9mg11%
Calcium 287mg29%
Iron 1mg6%
* Percent Daily Values are based on a 2000 calorie diet.
Pin To Save This Recipe
FAQ
Should you squeeze water out of zucchini for bread?
Yes, you should squeeze the water out of grated zucchini before using it in bread recipes to prevent the bread from becoming too moist or soggy. Removing excess moisture ensures a better bread texture and consistency.
Why does my zucchini bread fall apart when I cut it?
Your zucchini bread may fall apart when cut if it's too moist, which can be due to excess water in the zucchini, not enough binding agents like eggs, or if it hasn't cooled completely before slicing. Ensuring proper moisture balance and allowing the bread to fully cool can help maintain its structure.
What to serve with cheesy breadsticks?
You can serve cheesy breadsticks with sugar-free marinara sauce, garlic-infused olive oil, or a creamy avocado dip. You can also pair them with a side of fresh salad or roasted meat.