A good morning turns into a good day. A good day starts with a good breakfast. If you want a GREAT start to the day, then try our Keto Zucchini Breakfast Muffins.

This recipe marries the health benefits of zucchini in the convenience of a portable muffin. You can take them with you on the go in the morning when you're rushing out the door.

Zucchini is rich in many nutrients, including vitamins, minerals, and other beneficial plant compounds. It is high in antioxidants, may strengthen your vision, aid in weight loss, improve heart health, reduce blood sugar levels, and contribute to healthy digestion.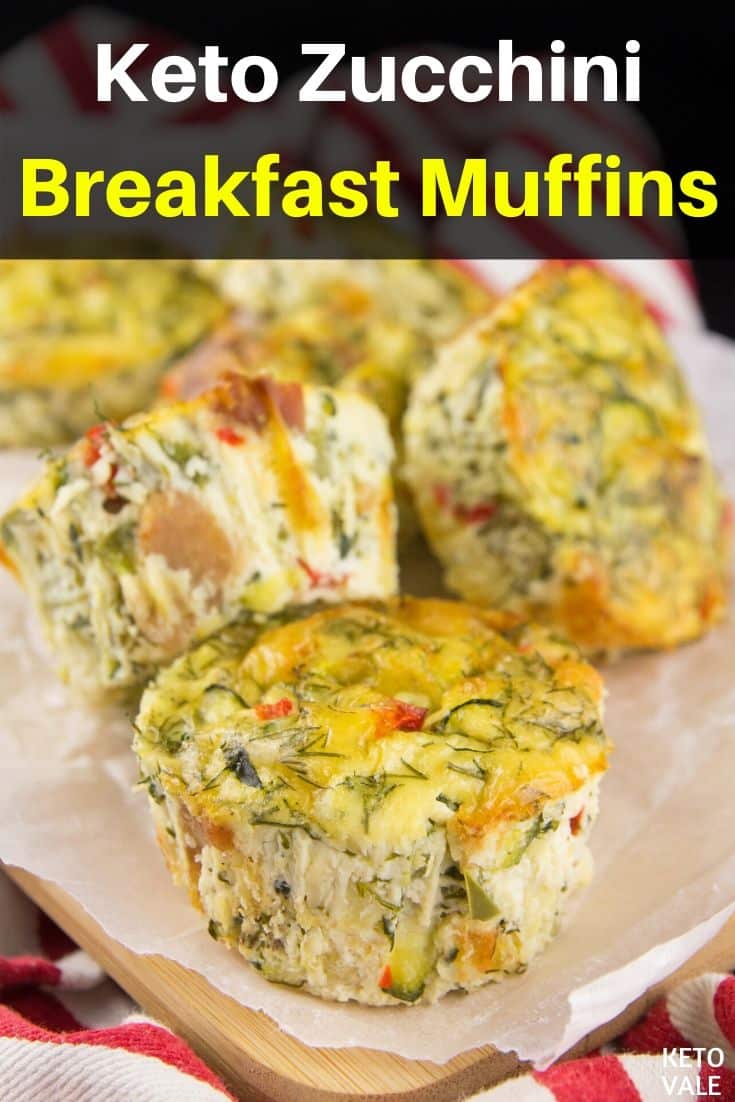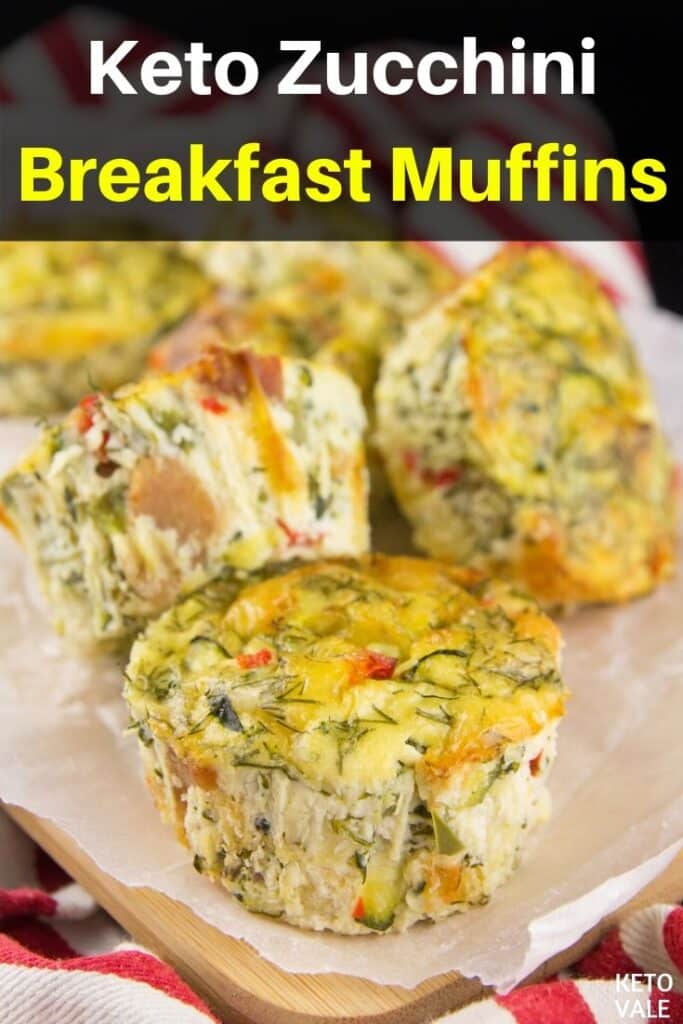 Jalapeno isn't just a great source of flavor. It also contains vitamins A and C, potassium, carotene while red pepper is rich in vitamin B6 and folate.

The cheese is a good source of calcium, which is a key nutrient for healthy bones and teeth. Calcium is also needed for blood clotting, wound healing, and maintaining normal blood pressure. Sour cream contains 20 different vitamins and minerals, including vitamin A and calcium.

Even the mustard is a necessary nutritional component! It's high in dietary fiber, iron, manganese, magnesium, niacin, phosphorus, protein, zinc, and selenium.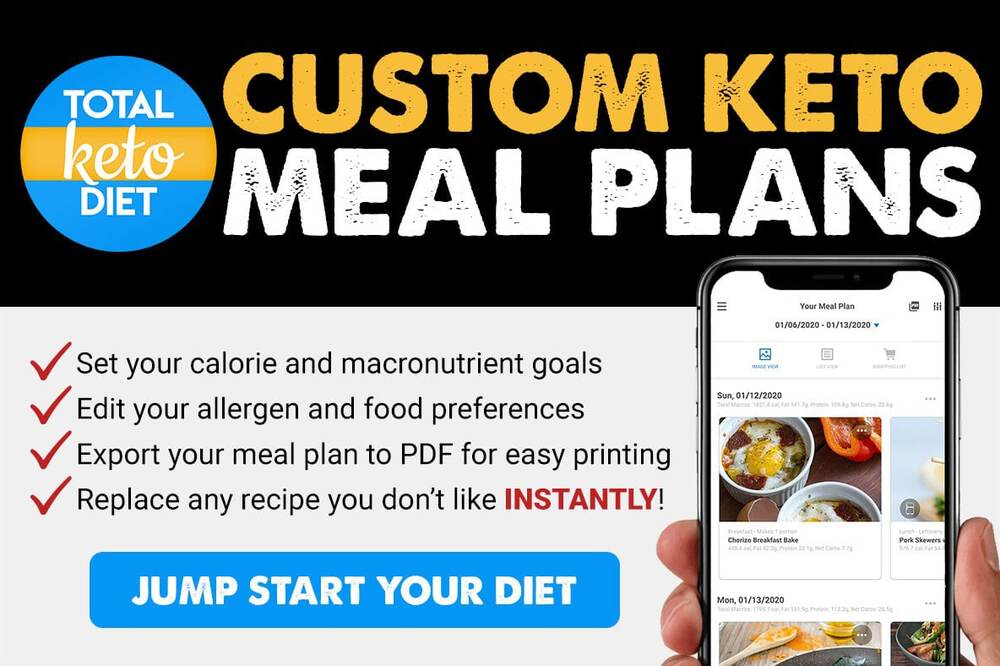 This recipe also calls for coconut milk, which aids in weight loss and heart health. Make sure you buy a brand of coconut milk that is unsweetened and free from carrageenan.
You will also want to make sure your mayonnaise contains healthy sources of sugar (such as vinegar) and oil (olive oil or avocado oil) in place of refined sugar and canola or soybean oil. If you want to make your own mayo, check our recipe here.

We recommend making these muffing fresh, but you can always prepare them ahead of time and heat them up if you need a quick breakfast one morning.

---
Let's Do It!

To start, cut the zucchini into small pieces. Add some salt and set aside to release moisture.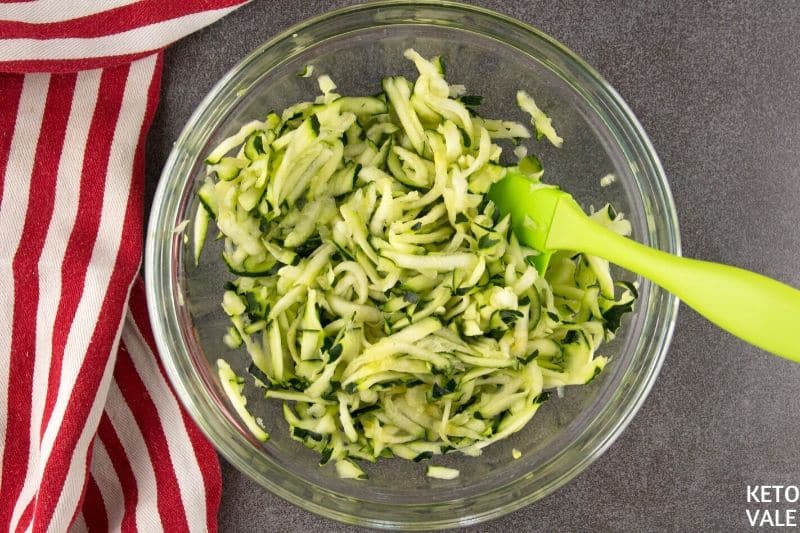 Chop the dill. Mince the jalapeno and red pepper. Crispy fry the bacon and cut into bits. Squeeze out the grated zucchini. Add the cheese and bacon bits.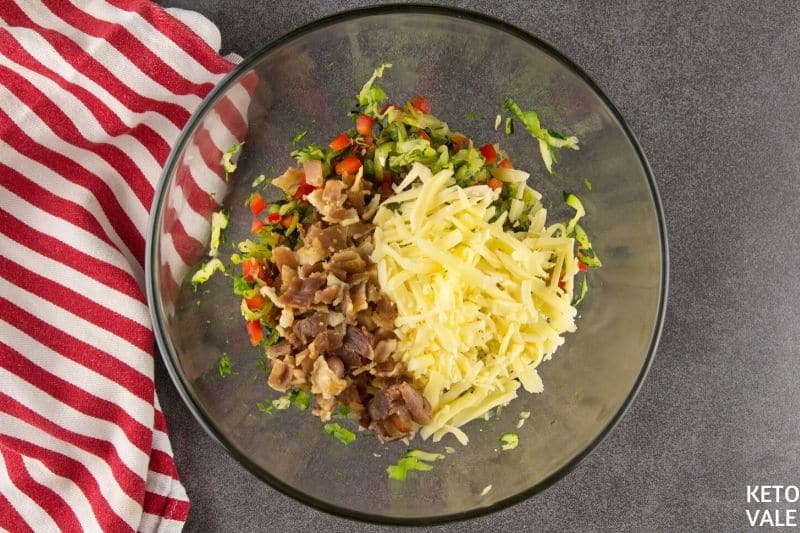 Blend the eggs with sour cream, mustard, mayo, and coconut milk. Stir until all ingredients are combined.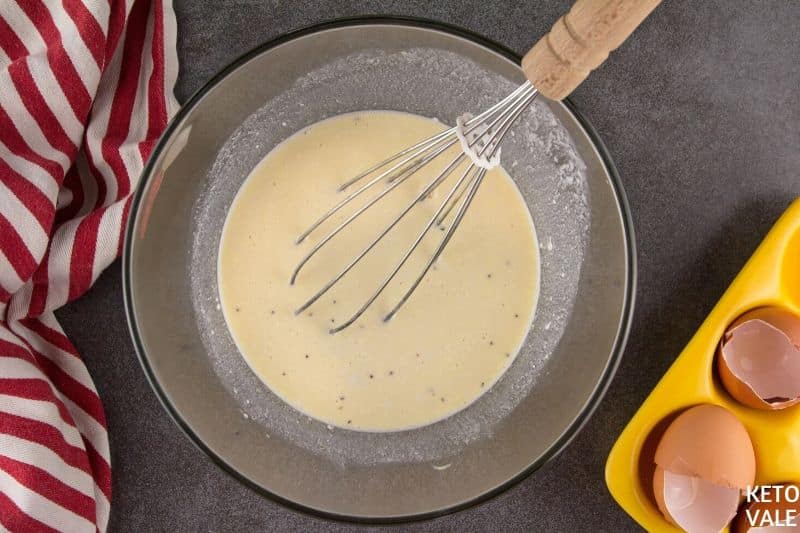 Transfer the mix into muffin forms. Add the egg mixture. Stir well. Bake for 20-25 minutes.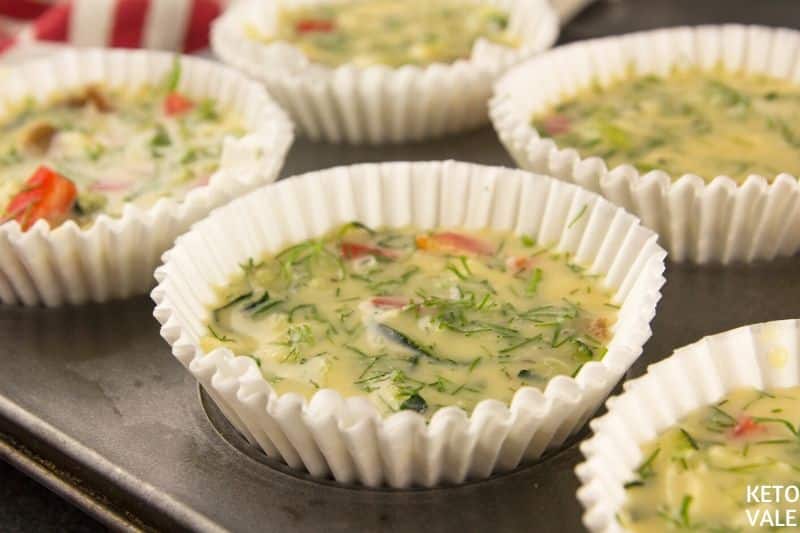 Remove from the oven and serve hot.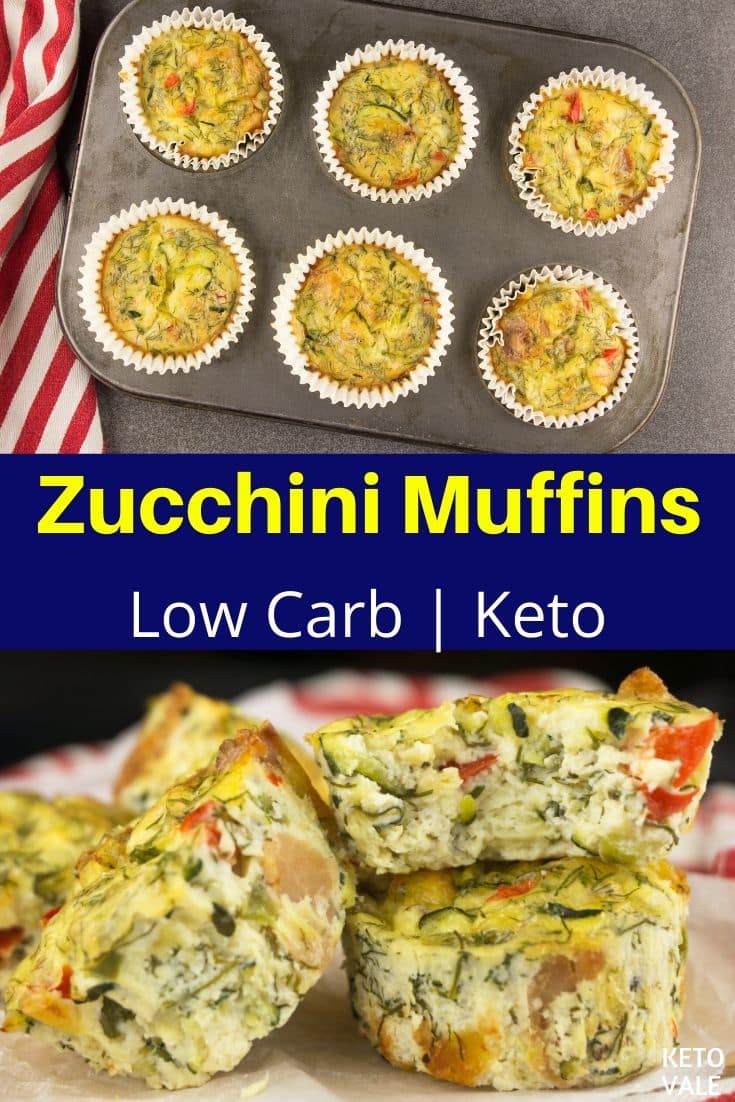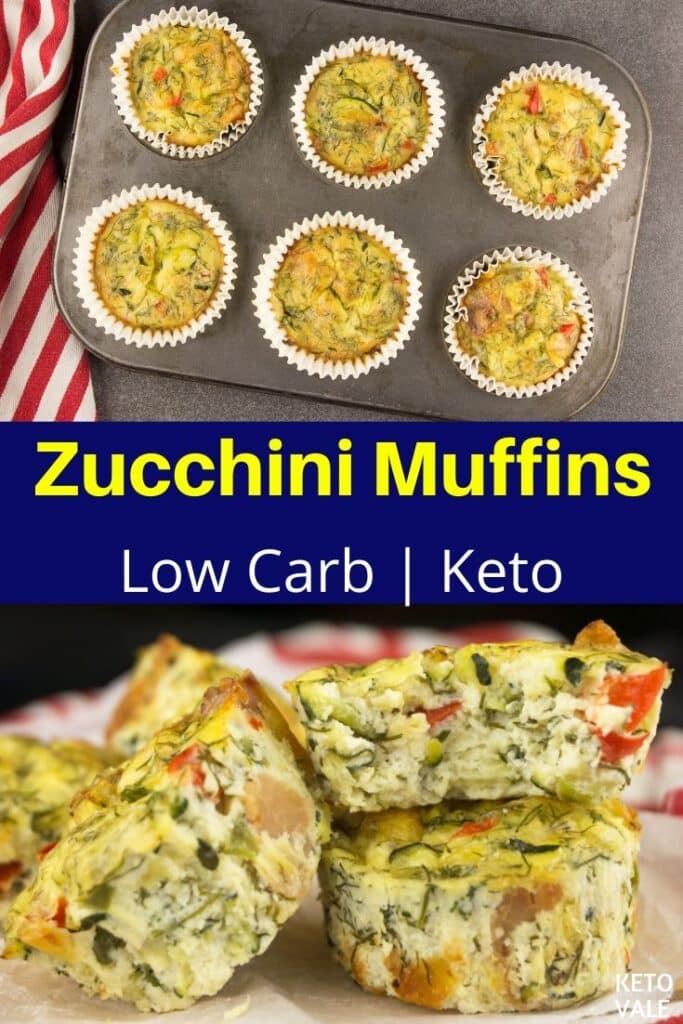 Related:
Keto Zucchini Breakfast Muffins
These low carb creamy zucchini muffins with bacon and cheese will be a tasty and easy-to-make keto breakfast.
Ingredients
3

eggs

1

zucchini

small size

3

slices

bacon

1

tbsp

sour cream

½

cup

heavy cream

½

cup

cheddar cheese

shredded

½

tbsp

Mayonnaise

½

tbsp

mustard

¼

cup

coconut milk

½

oz

dill

½

jalapeno

small size

2

oz

red pepper

salt and pepper

to taste
Instructions
Shred zucchini into thin pieces and dust with some salt. Put aside for a few minutes to release the moisture.

Chop the dill into fine pieces, then mince jalapeno and red pepper.

Crispy fry the bacon slices for around 5 minutes or simply heat them in the microwave. Cut into bits.

Strain all the unnecessary liquid from the grated zucchini. Press it with your hands to squeeze out the extracts. Alternatively, use a cheesecloth to do this. Transfer all of the chopped vegetables in a bowl and toss to mix well. Add in the cheese and bacon bits.

Crack the eggs in a separate bowl. Blend together with sour cream, mustard, heavy cream, and mayo. Include the coconut milk as well. Adjust the flavor with salt and pepper.

Transfer the vegetable mix into 6 muffin forms. Distribute evenly. Gently add in the egg mixture into the cups. Remember to fill only ⅔ of the cup. Combine the two mixtures with a spoon. Stir well.

Bake in the oven at 370°F for 20-25 minutes. Make sure the muffins are golden and firm before removing from the oven.

Unmold from the cups and serve on a plate.
Nutrition/Macros
Nutrition Facts
Keto Zucchini Breakfast Muffins
Amount Per Serving
Calories 225
Calories from Fat 180
% Daily Value*
Fat 20g31%
Cholesterol 128mg43%
Sodium 199mg8%
Potassium 220mg6%
Carbohydrates 3g1%
Protein 8g16%
Vitamin A 1073IU21%
Vitamin C 21mg25%
Calcium 107mg11%
Iron 1mg6%
* Percent Daily Values are based on a 2000 calorie diet.
Pin To Save This Recipe