The chocolate cake is one of the most favorite cakes of adults and children. It is a great classic cake! Today we will show you how to make a low carb and sugar-free zucchini chocolate cake that will fit well into your Keto diet
This classic dessert recipe will be a great treat for yourself, family and friends as well as special occasions such as birthday party or work party.
Despite of the many ingredients involved in this recipe, this cake is actually quite quick and very simple to prepare.
Zucchini and almond flour help keep the moisture of the cake. Make sure you remove the juice in the shredded zucchini to avoid having the batter too watery.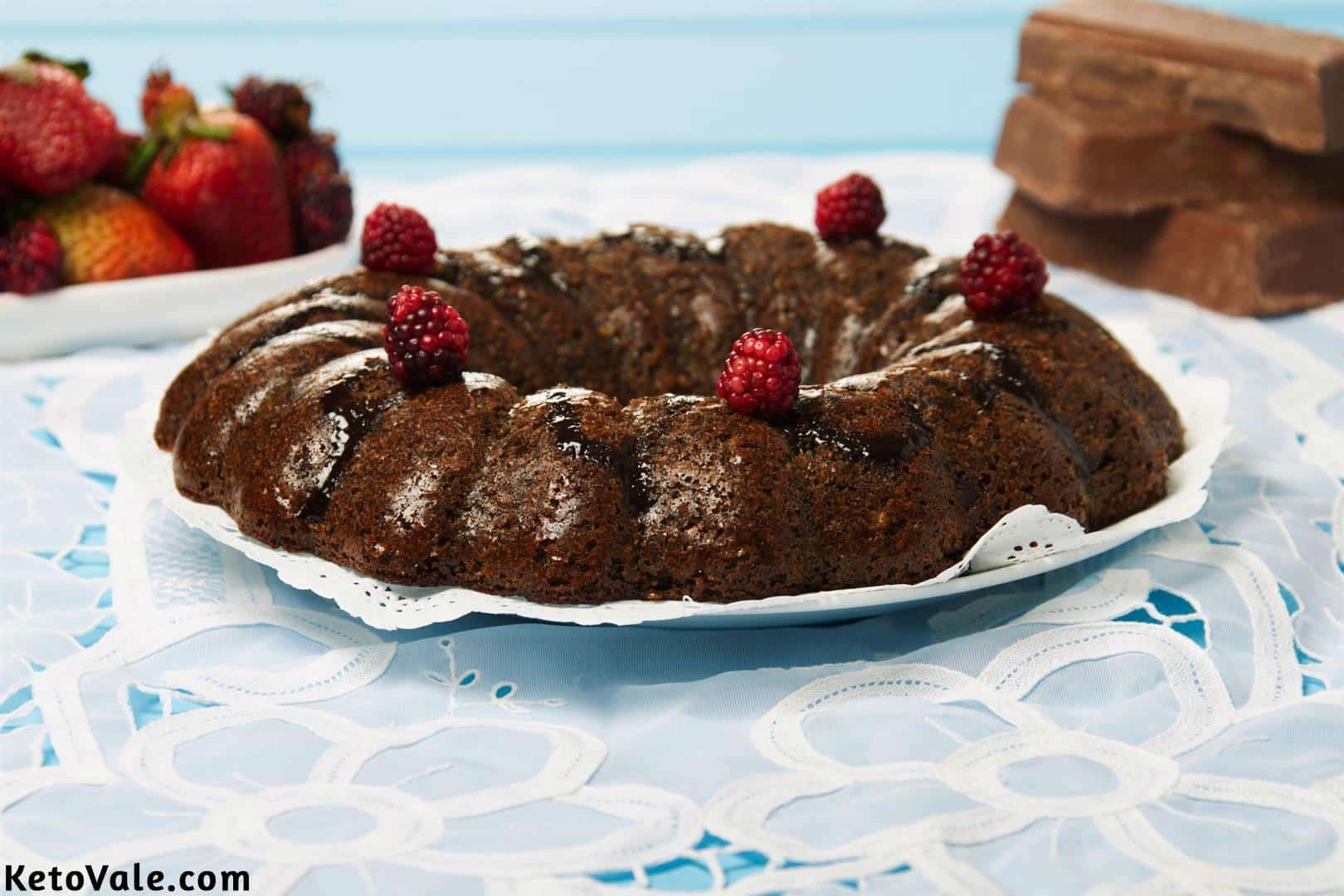 [page_section color='#2c3e50′ textstyle='light' position='default'] [/page_section]
[thrive_headline_focus title="Let's Ketofy It!" orientation="center"]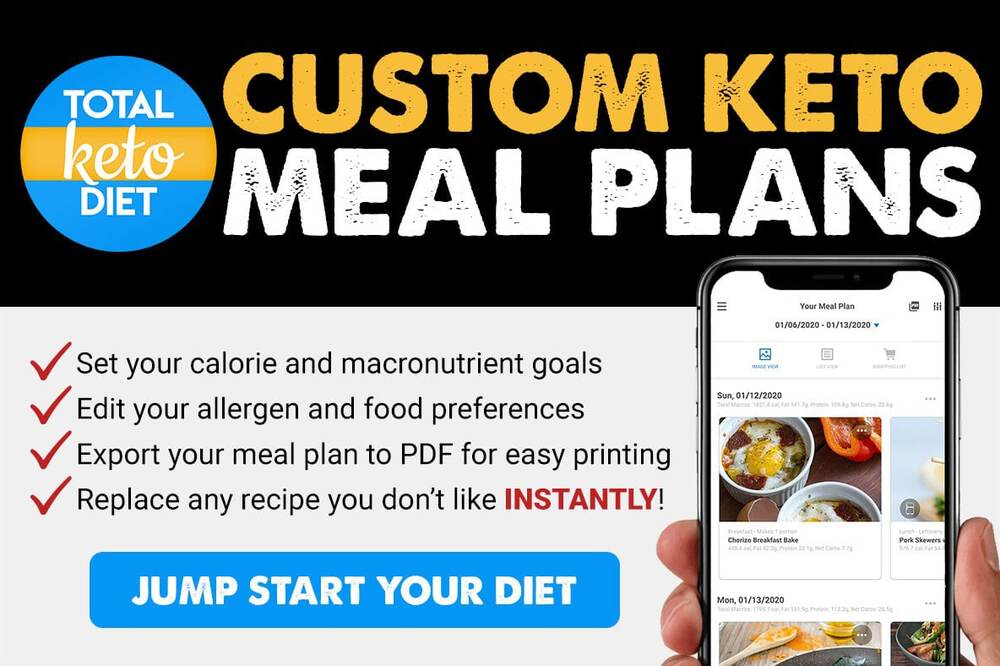 Shred zucchini and squeeze to remove all the water to make sure it's dry, otherwise you will end up with a soggy cake. Set aside.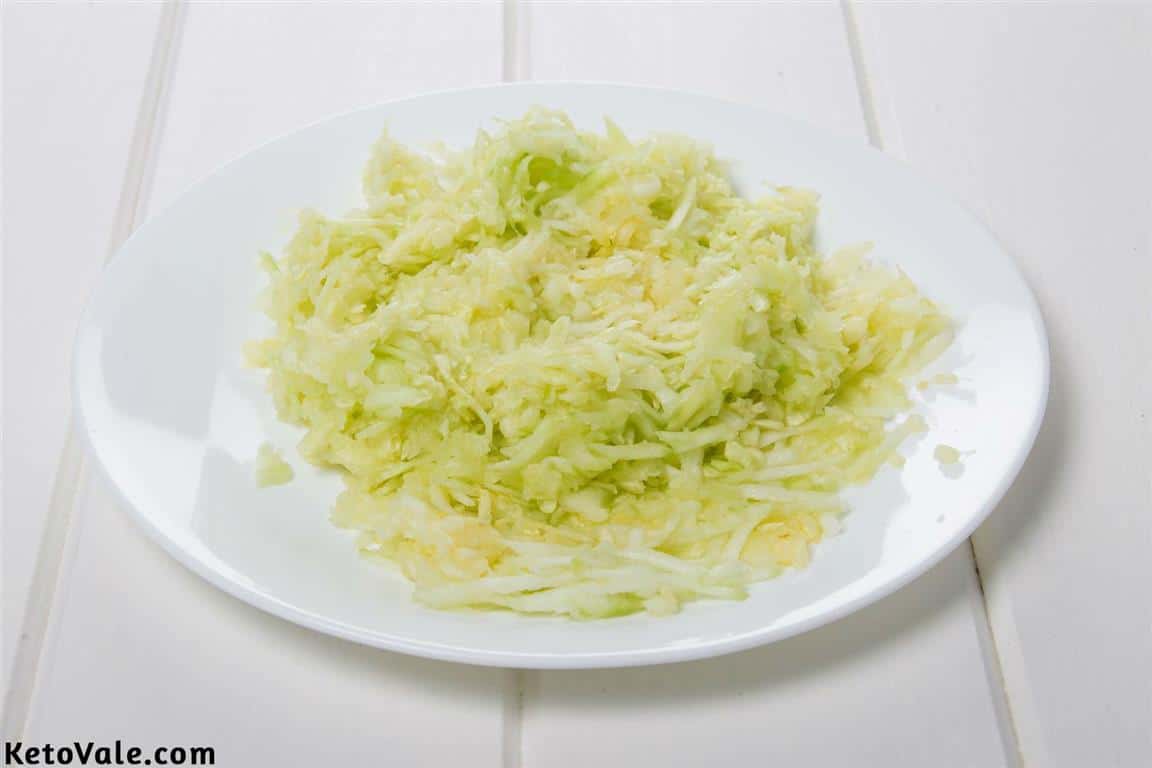 In a mixing bowl, mix all the dry ingredients: sweetener, cocoa powder, chocolate chips, coconut flour, almond flour, baking powder, baking soda and coffee espresso powder.
In a mixer put: eggs, coconut oil, melted butter, almond butter, vanilla extract, and sour cream.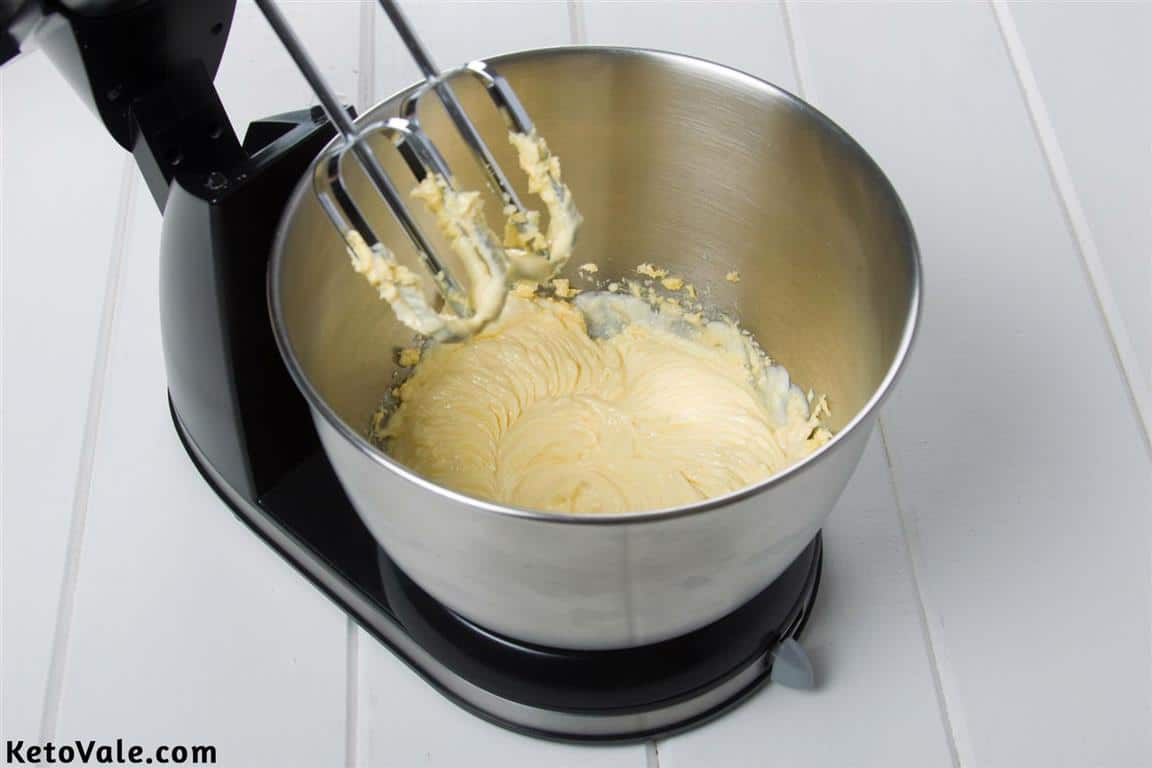 Then slowly incorporate the solid ingredients. Beat until a homogeneous mix is obtained.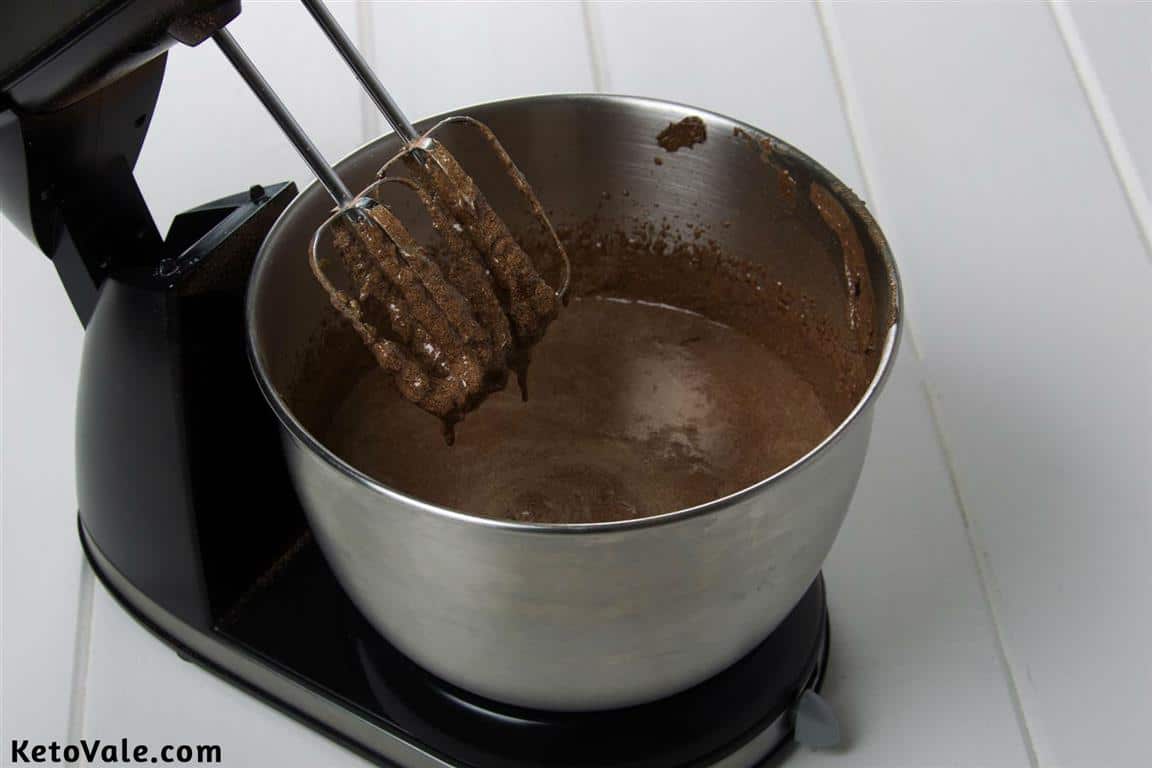 Gently fold in zucchini. The zucchini batter should be pourable.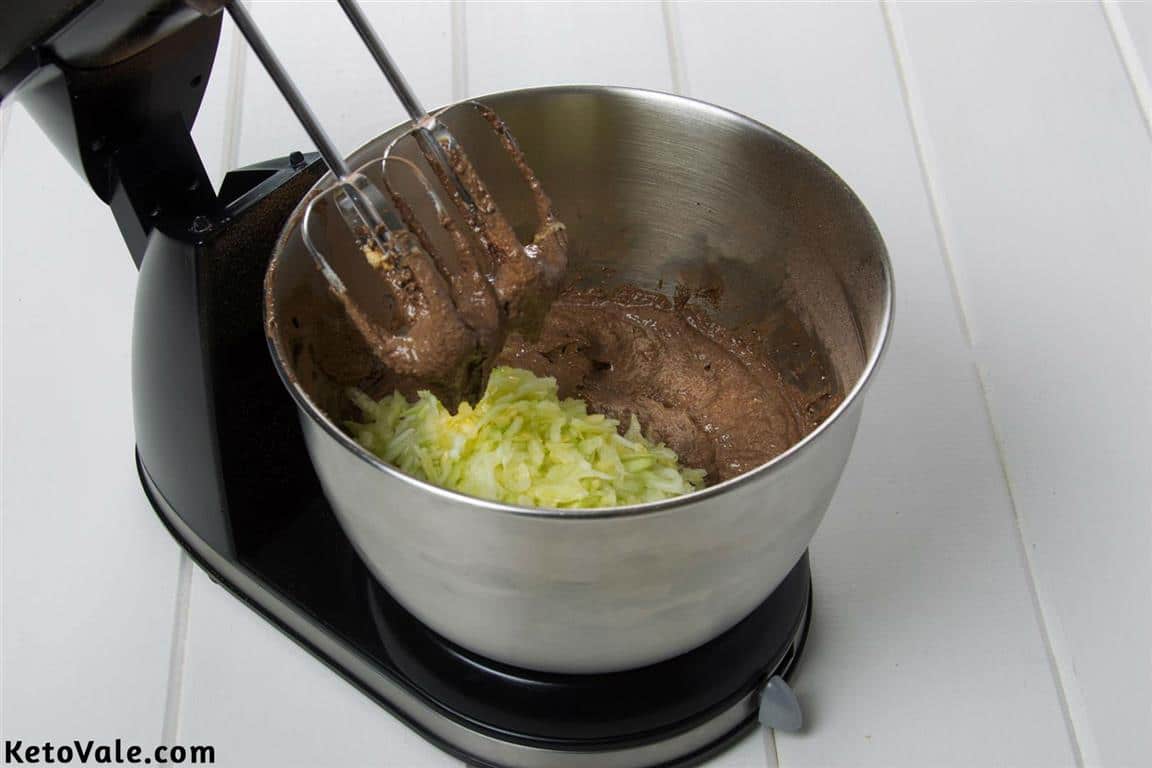 Butter baking dish and place the mixture. Bake for  45 at 60 minutes at 300F.
Once cooked, remove from oven and let it cool down.
For the Espresso Frosting
In a blender put: sweetener, espresso powder, cream cheese and butter. Beat for 3 minutes.
When the cake is cool and unmold, cover it with the espresso frosting. Cut a piece and serve!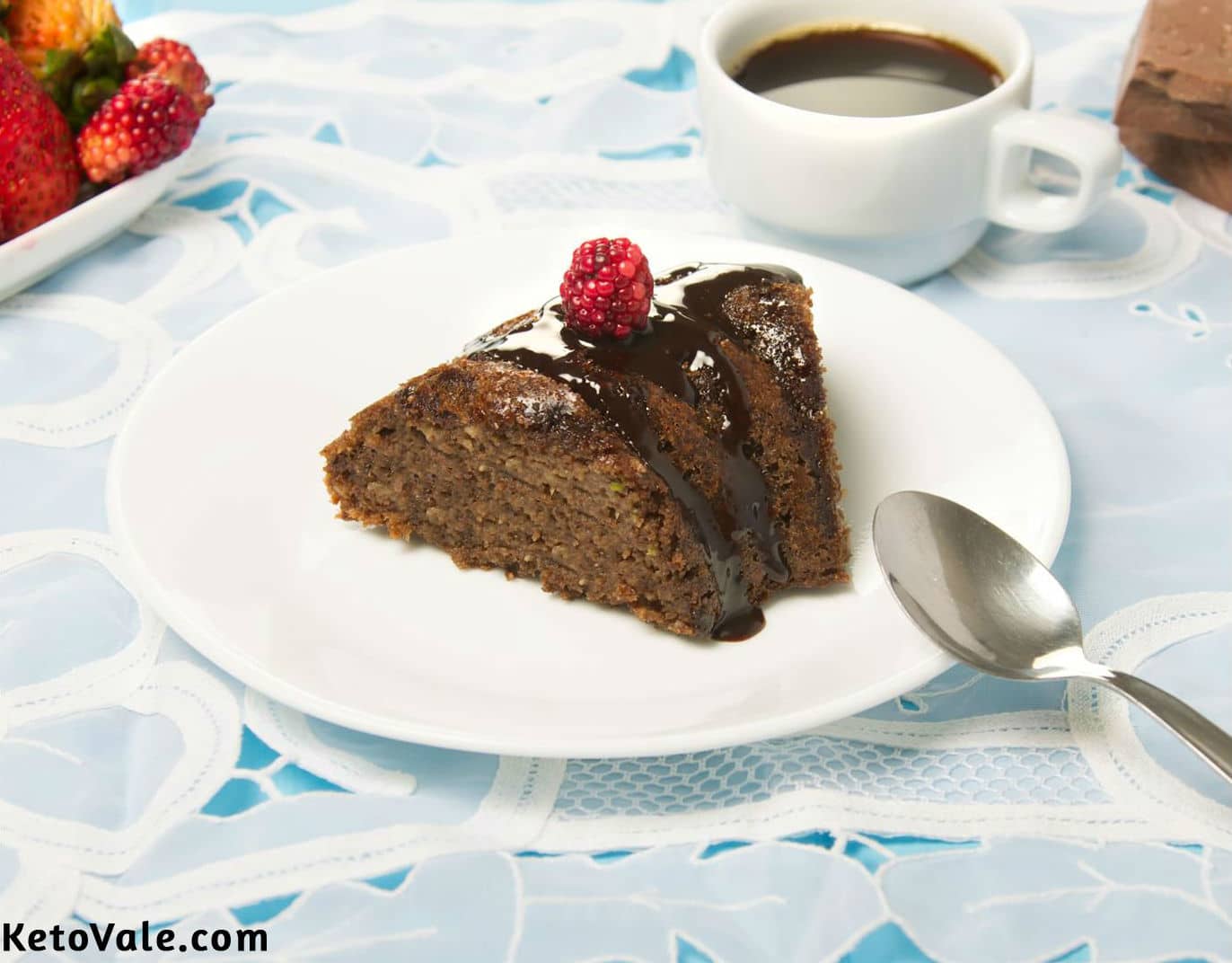 Save this recipe by pinning this picture to your Pinterest board for later use!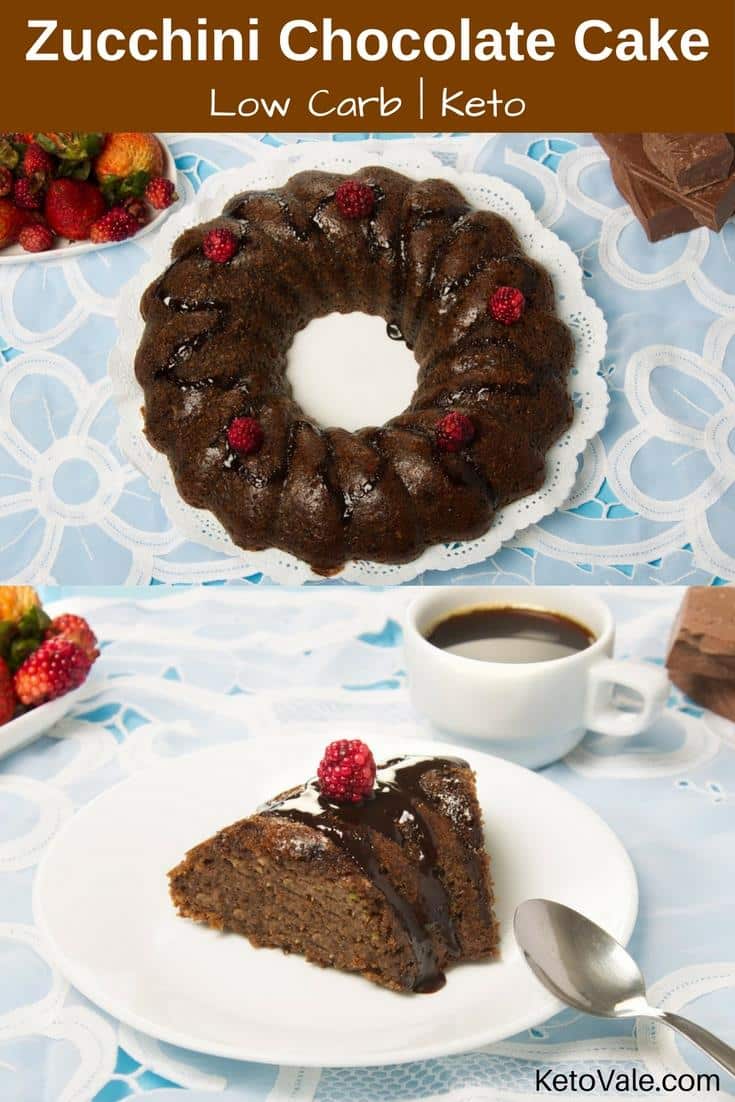 Related:
Zucchini Chocolate Cake
This keto zucchini chocolate cake is one of the most favorite cakes perfect for dessert that will surely loved by yourself, family and friends.
Ingredients
For the Espresso Frosting
Instructions
Baking the Cake
Shred your washed zucchini and drain unnecessary liquids. Place on a dish and set aside.

Combine your dry ingredients including chocolate chips, almond flour, coconut flour, baking soda, baking powder, coffee espresso powder, cocoa powder and sweetener in a mixing bowl. Mix until well-combined.

Blend the melted butter, almond butter, coconut oil, sour cream, and vanilla extract in a mixer. Crack in the eggs as well.

Gently pour the dry ingredients into the mixer. Blend until homogenous and smooth.

Blend in the zucchini into the batter. Create a pourable mixture.

Brush a baking dish with melted butter. Leave in the oven (set at 300°F) for 45-60 minutes.

When the cake is cooked enough, take out from the oven and allow to cool for a couple of minutes.
Making the Espresso Frosting
Place all the ingredients for the frosting inside the blender. Blend for 3 minutes.

Remove the cake from the mold and frost with the espresso mixture.

Slice into wedges. Serve.
Nutrition/Macros
Nutrition Facts
Zucchini Chocolate Cake
Amount Per Serving
Calories 340
Calories from Fat 288
% Daily Value*
Fat 32g49%
Cholesterol 73mg24%
Sodium 181mg8%
Potassium 236mg7%
Carbohydrates 10g3%
Protein 7g14%
Vitamin A 622IU12%
Vitamin C 4mg5%
Calcium 98mg10%
Iron 1mg6%
* Percent Daily Values are based on a 2000 calorie diet.
Pin To Save This Recipe