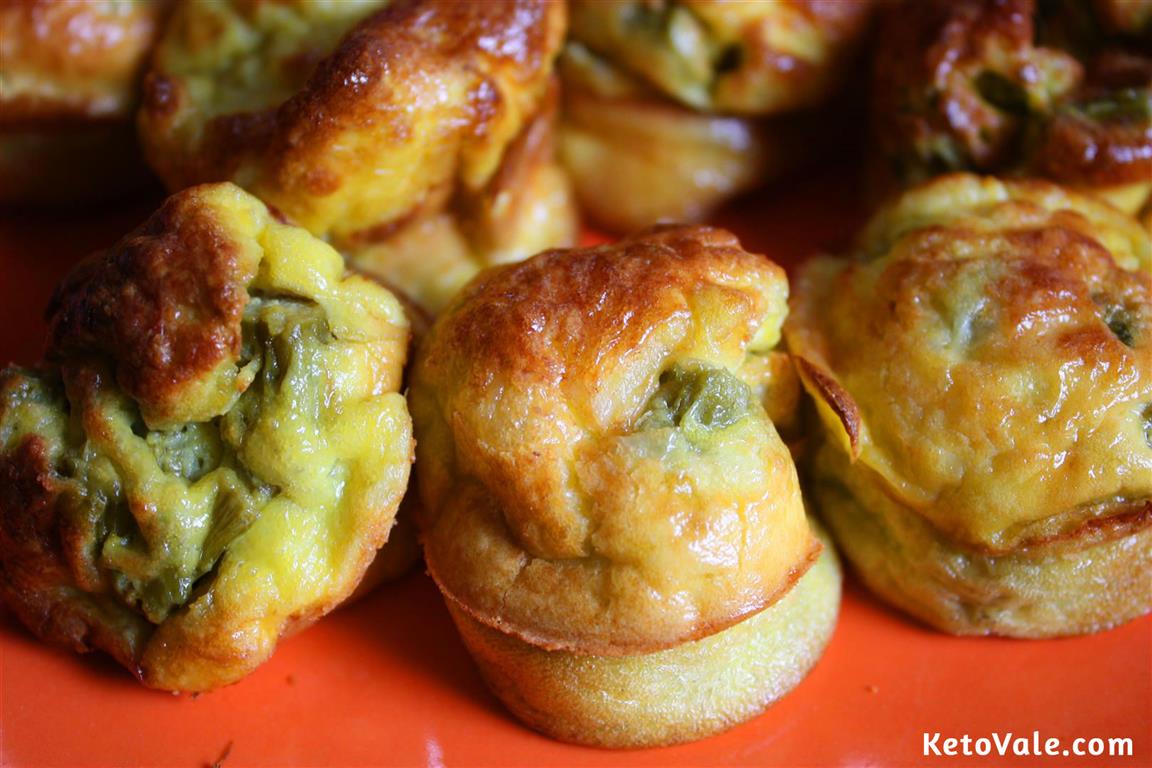 Eggs and Asparagus Breakfast Bites
The eggs and asparagus breakfast bite is an excellent breakfast (or brunch) dish – they're easy to prepare and are also filling. The recipe can be easily modified – you can substitute the asparagus with another vegetable, i.e. spinach or mushrooms. You can also cook a bigger batch for the next 2-3 days and store them in the fridge (double or triple the amounts of each ingredient, as needed). Of course, you can also eat this dish for lunch or for dinner.
Receive Our Free 7-Day Keto Meal Plans + Weekly Recipes
Eggs and Asparagus Breakfast Bites
Ingredients
4

medium eggs

100

g

asparagus

fresh or canned

1

tbsp

butter

melted

¼

tsp

baking powder

1

tbsp

coconut flour

80

g

cream cheese

40

g

shredded cheddar cheese

salt to taste
Instructions
For fresh asparagus, chop them into about 2-cm long pieces. Pan fry for around 5 minutes in melted butter. For canned asparagus, simply chop them into pieces. Reserve.

Combine the rest of the ingredients in a bowl. Stir well to mix together. Put aside for 10 minutes.

Brush a decent amount of oil in the baking molds. Place some pieces of asparagus in the molds then add the combined mixture you reserved earlier. Avoid filling up to the brim.

Place in the oven set at 350°F for 20 minutes, checking occasionally if the bites are cooked thoroughly.

Serve in a plate and enjoy.
Notes
Macros (per serving): Calories: 426 kcal – Fat: 35.64g g – Net carbs: 3.64 g (total carbs: 5.94 g, dietary fiber: 2.3 g) – Protein: 20.73 g The coconut flour and the baking powder give these egg bites a fluffy texture, but you can also do them without these two ingredients. They will be flatter, but will be still as tasty. Instead of butter, you can use coconut virgin oil, or another cooking oil.