Can anyone resist a delicious dessert? Of course, if the healthy way of life is a priority. Can anyone resist a delicious Keto dessert? Hardly.
Still, the healthy lifestyle is a priority. So, let's cook Keto Almond Milk Chocolate Panna Cotta, and you will know what a perfect dessert is like.
So, what's in it? Each mold contains vitamin E, vitamin D, vitamin B-12, calcium, iron, magnesium, copper, manganese, potassium, protein, probiotics, and loads of other nutrients.
All ingredients are keto-friendly and delicious. The base includes almond milk, keto sweetener, and heavy cream.  You can use other nut milks if you want to.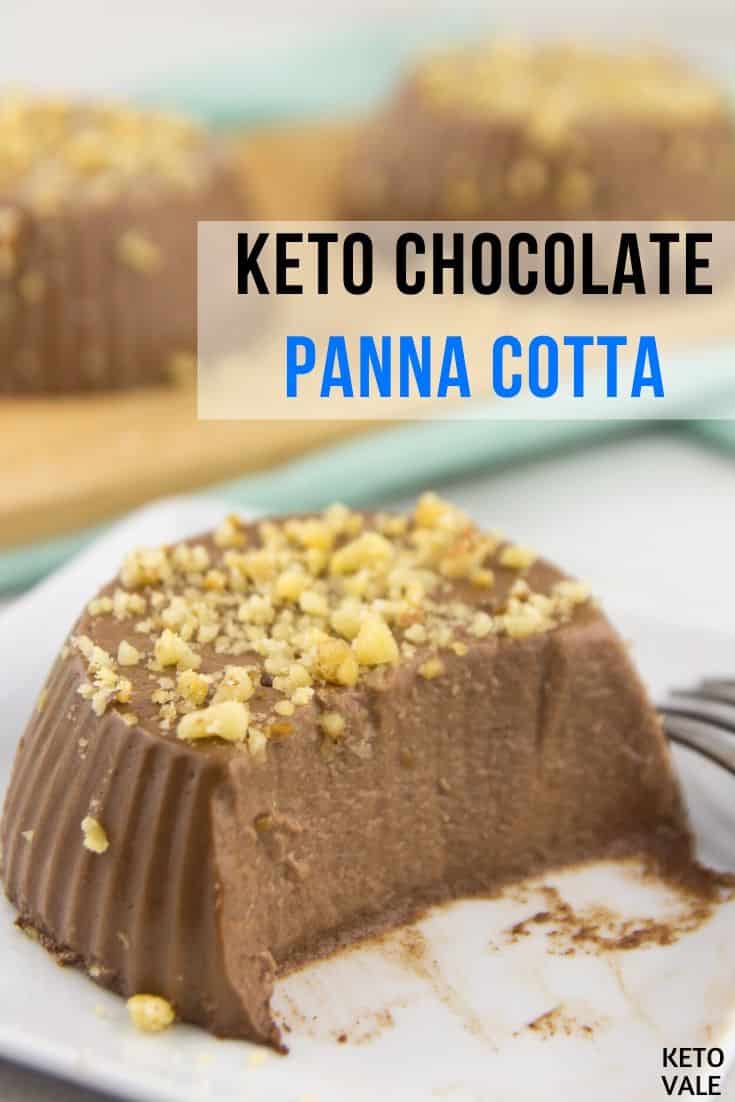 We recommend using homemade almond milk if you can. It's easier to make than you think and ensures a fresh flavor without preservatives. If you don't have any on hand, then buy a brand that does not contain carrageenan or added sugars.
Heavy cream provides a creamy, decadent texture. Don't have any on hand? Then check out our list of possible substitutes here.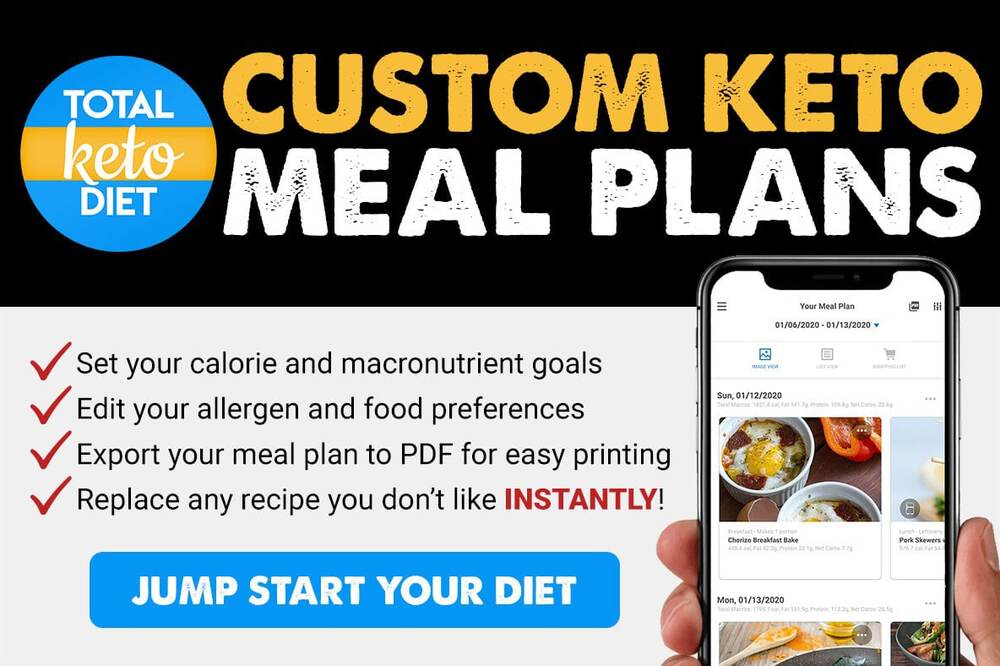 You can use erythritol, stevia, or monk fruit as your keto-approved sweetener. Avoid using artificial sugars as these contribute to gut inflammation. 
For your gelatin powder, look for a brand that comes from grass-fed sources. It should not contain antibiotics, hormones, food coloring or dyes, or added sugars.
The chocolate is the best part! Research shows that chocolate contains anti-inflammatory antioxidants that help fight inflammation and certain diseases.
Find a brand of chocolate that is minimally processed to ensure it contains all the heat-sensitive nutrients intake. 
You can also serve these in fun molds, depending on the time of year and when you plan to serve them. Try a Halloween mold in October or a snowman mold in January at the holiday party. No matter what kind of mold you use, they won't last long!
---
Let's Do It!
Heat the sweetener, heavy cream, and almond milk in a saucepan. Remove from heat and add vanilla or any other flavor.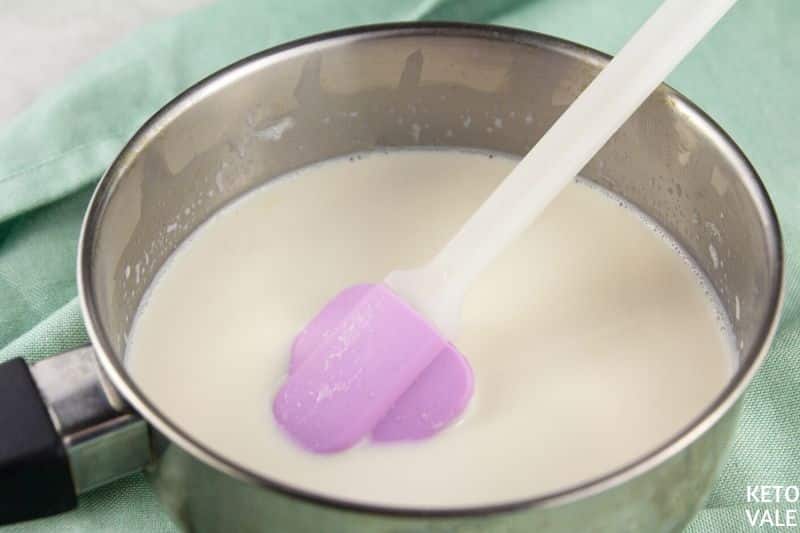 In a separate bowl, dissolve gelatin powder in hot water. Combine the two mixtures.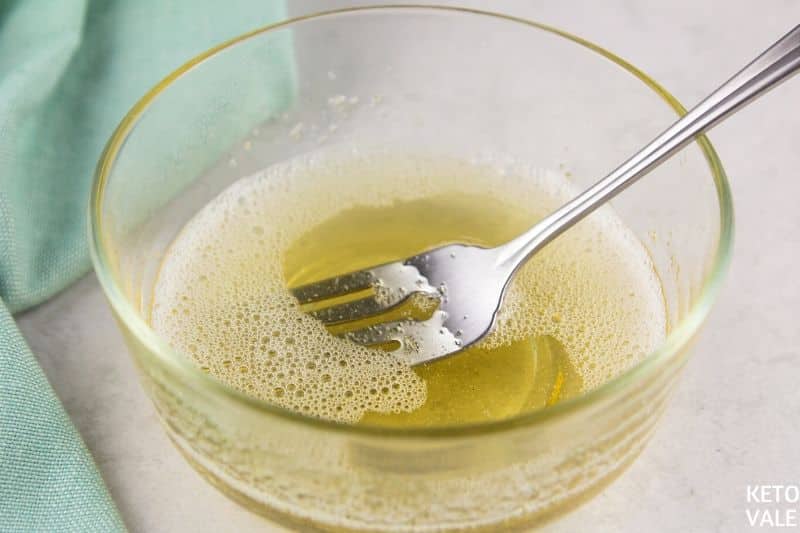 Add the melted chocolate to the main mixture. Gently stir in the Greek yogurt.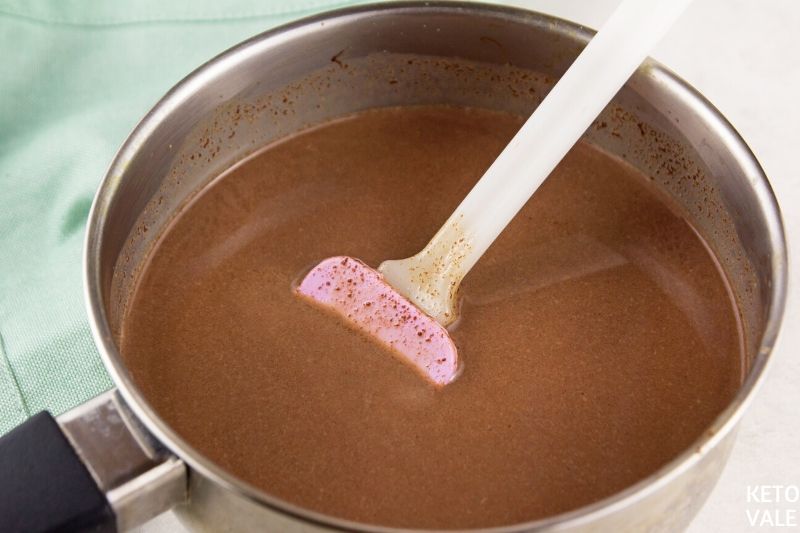 Distribute the mixture to the molds and transfer to the fridge for about four hours or until firm.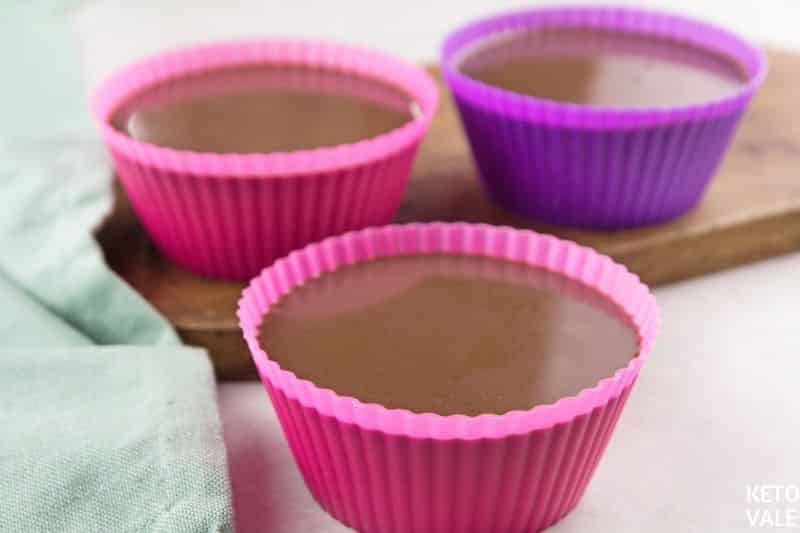 Top with crushed nut and serve.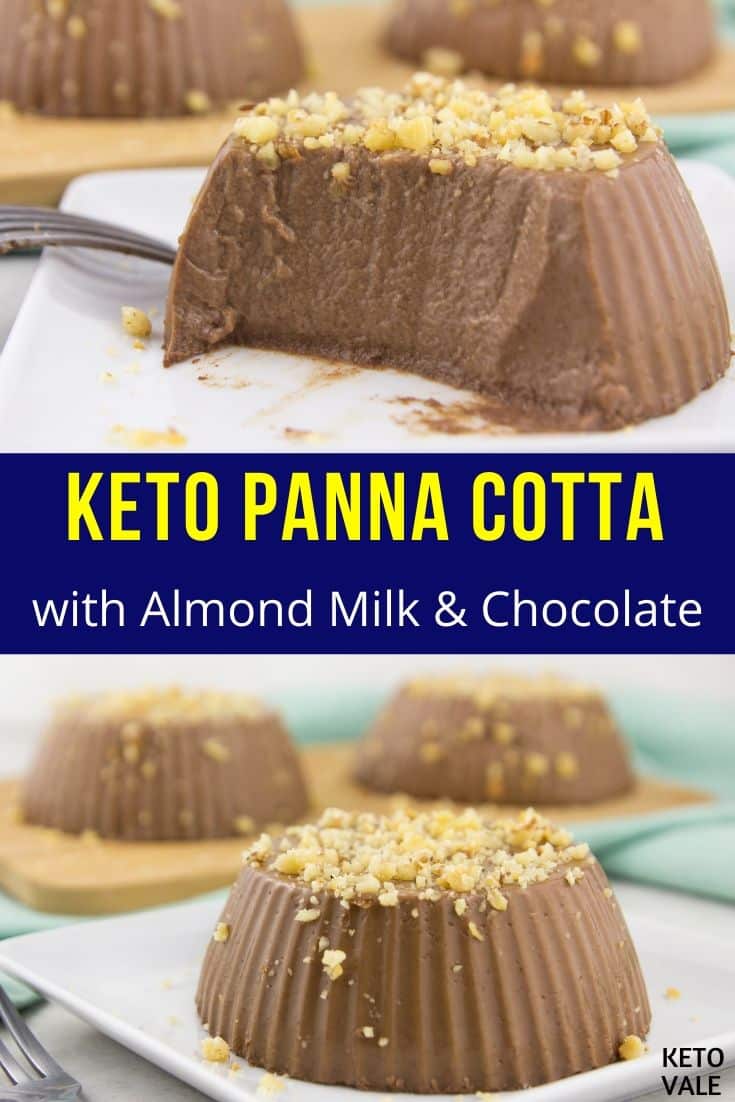 Check our other delicious keto desserts:

Keto Chocolate Almond Milk Panna Cotta
A sugar-free and low-carb vanilla chocolate panna cotta made with almond milk and heavy cream, a perfect dessert for ketogenic diet.
Ingredients
1

cup

almond milk

½

cup

heavy cream

¼

cup

hot water

1 ½

tbsp

gelatin powder

¼

cup

Greek yogurt

3.5

oz

dark chocolate

at least 85% cocoa

1

tsp

vanilla extract

1

tbsp

erythritol

or to taste

crushed nuts

for garnish, optional
Instructions
Pour the sweetener, heavy cream, and almond milk in a saucepan and heat. When the sweetener has melted completely and the mixture starts to bubble, remove immediately. Mix well with vanilla or any other flavors you prefer.

In a separate bowl, combine hot water and gelatin powder. Stir well to dissolve.

Mix the heavy cream mixture and the gelatin mixture together. Stir continuously with a spoon until you get a lump-free mixture.

Melt chocolate in a microwave. Add to the heavy cream – gelatin mixture and stir well until homogeneous.

Gently pour in the Greek yogurt. Stir again. Alternatively, transfer the yogurt to another bowl. Pour a small amount of heavy cream and gelatin mix in through a sieve to remove any formed lumps.

Stir the mixture after pouring. Repeat with the remaining mix but remember to only add in small batches one at a time. Fold well after each pour.

Prepare your molds for the final mixture. Evenly distribute it to all the molds. Refrigerate for 4 hours to make them firm.

Unmold and serve cold sprinkled with your favourite nuts (optional)!
Nutrition/Macros
Nutrition Facts
Keto Chocolate Almond Milk Panna Cotta
Amount Per Serving
Calories 255
Calories from Fat 225
% Daily Value*
Fat 25g38%
Cholesterol 41mg14%
Sodium 109mg5%
Potassium 246mg7%
Carbohydrates 9g3%
Protein 8g16%
Vitamin A 437IU9%
Calcium 133mg13%
Iron 4mg22%
* Percent Daily Values are based on a 2000 calorie diet.
Pin To Save This Recipe