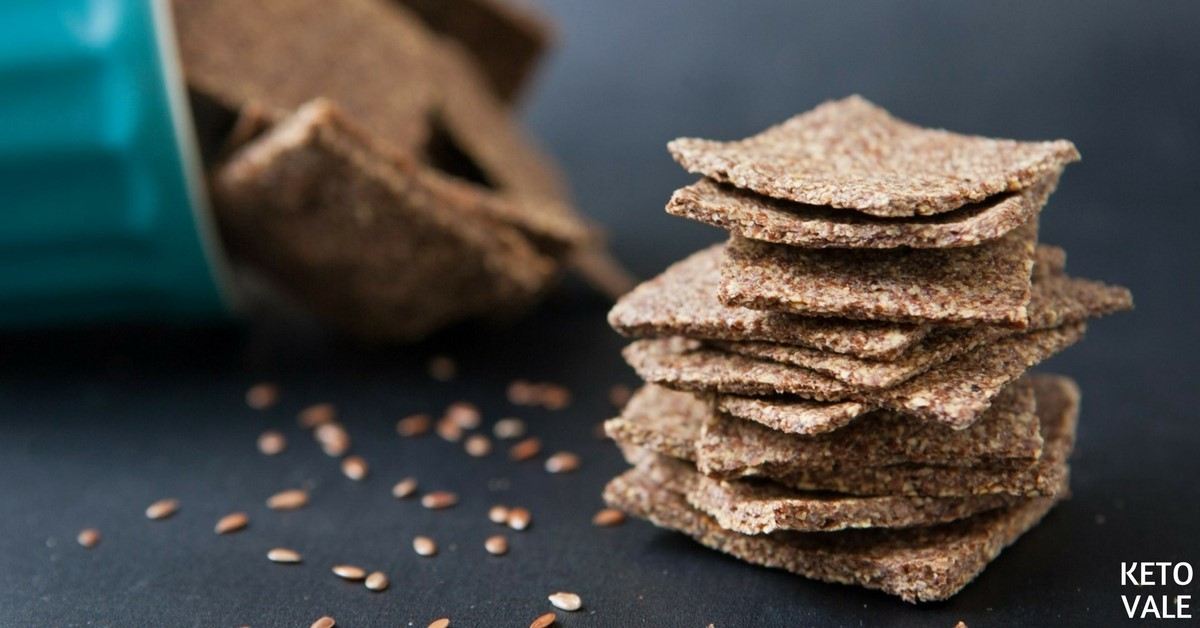 Keto Flaxseed Chips
These flax chips are high in fiber, crunchy, nutritious, and are tasty snacks. This recipe is one of the best keto snacks you can easily prepare.
Good with dips, spreads, or plain. They are made with organic, wholesome ingredients, contain no trans fats or cholesterol and rich in Omega-3s, dietary fiber, vitamins, and minerals.
Save this recipe by pinning this picture to your Pinterest board for later use!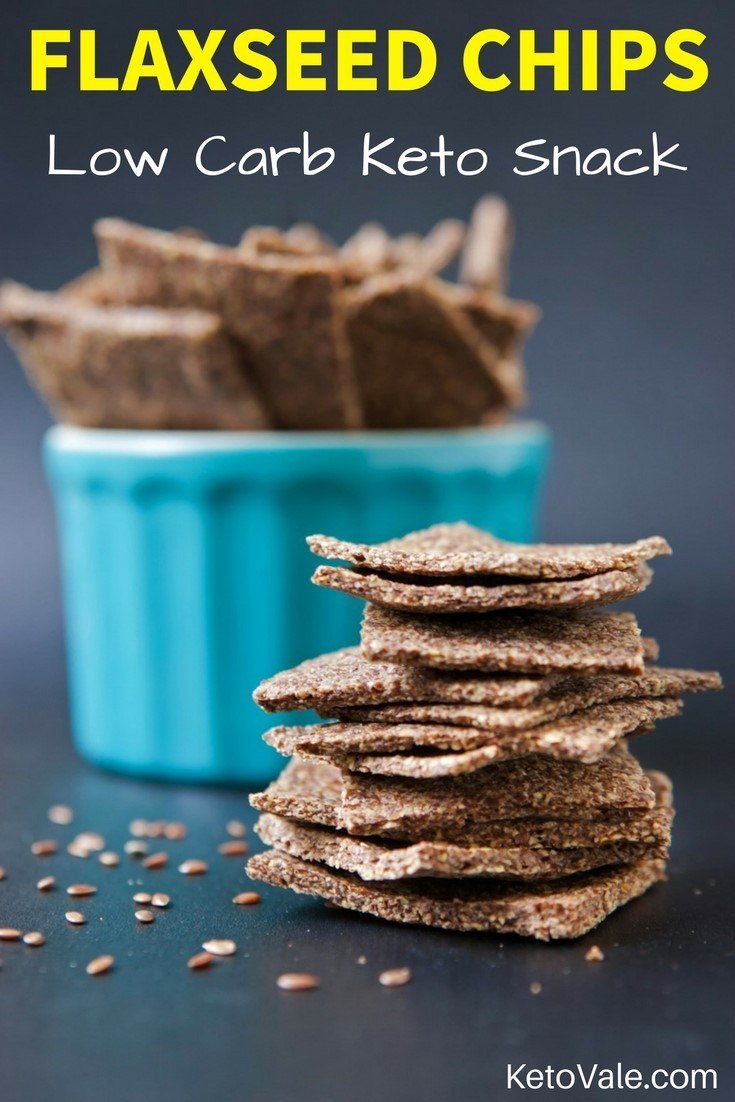 Related: Eggplant Chips with Herbs and Olive Oil
Receive Our Free 7-Day Keto Meal Plan + Weekly Recipes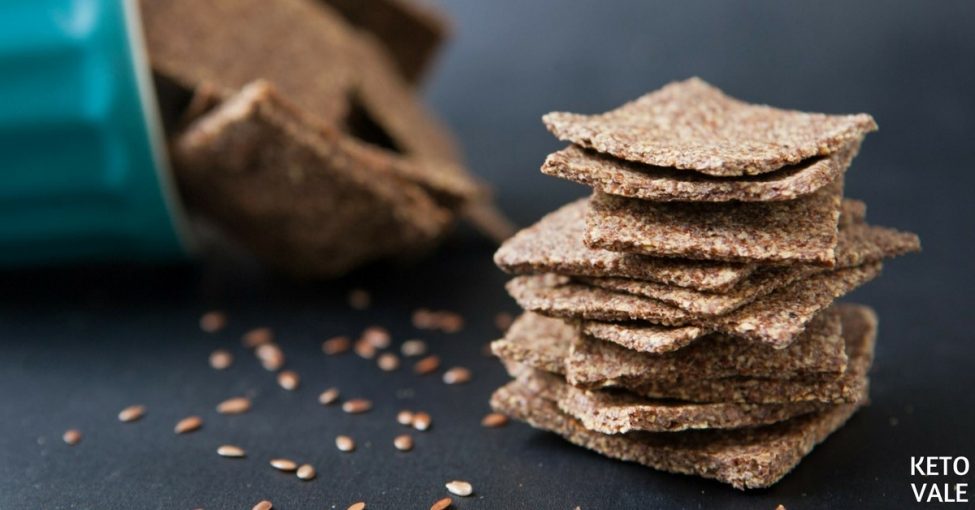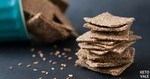 Flaxseed Chips
Print Recipe
Pin Recipe
Instructions
In a bowl, combine the flax meal with the seasonings.

Pour in the water and fold the mixture with a spatula until everything is well-combined. Cover with the lid and let stand for 10 minutes.

Preheat your oven to 400°F.

Sandwich the dough between two parchment papers and roll it out. Flatten to your desired thickness. Take note that the cooking time depends on the thickness of the dough.

Remove the parchment paper on top and transfer the parchment paper with the rolled dough onto a baking sheet. With a sharp knife or pizza cutter, slice into cracker-sized portions.

Leave in the preheated oven for 10-15 minutes, depending on the thickness of the dough. Bake for additional minutes if the dough is thicker. Once done, remove from the oven and separate into individual crackers. Lay out the crackers in a baking tray and replace in the oven for 10 more minutes. Leave the oven door slightly open to make the crackers crispy and dry.

Remove from the oven and transfer to a plate. Let it cool thoroughly before storing in a jar.
Notes
Macros (per serving): Calories: 168– Fat: 9.5g – Net carbs: 4g (total carbs: 15g, fiber: 11g) – Protein: 8.3g