Eggplants contain a lot of antioxidants and a high amount of Vitamin C, in addition to being a great source of dietary fiber and having a low amount of net carbs – only 3 g per 100 g. This makes them perfect for the keto diet as they are very versatile and can be cooked in a lot of different ways.
Here we're proposing to you an extremely simple recipe for eggplant crisps that taste delicious and can be reserved either as a side dish or a keto alternative to chips.
It's important to let the salted eggplant slices sit for approx. 1 hour, as this lets them dry out before baking. Otherwise they might turn out soft instead of crispy.
In addition to that, the slices need to be thin, otherwise you'll need to bake them for longer. Each one of the herbs is optional and you can either skip it or replace with another one, according to your preferences (you can, for example, add powdered garlic or onion).
You can also add grated parmesan – in order to do so, sprinkle it on top of the eggplants around 3-4 minutes before taking them out of the oven.
---
Let's Ketofy It!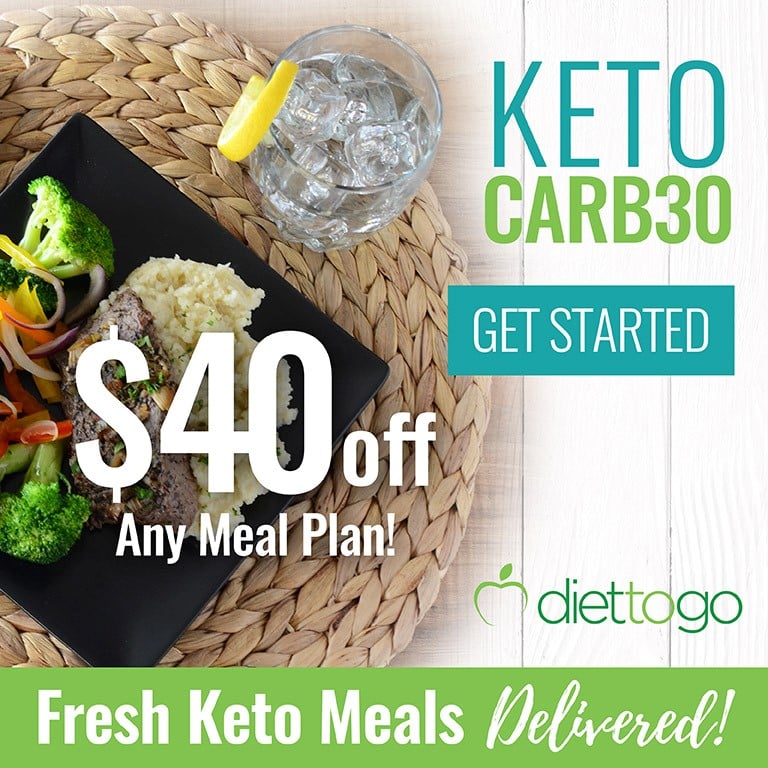 Wash the eggplants thoroughly then slice them into chips. You can sliver them into your desire thickness but I prefer about ¼ cm thick for my chips.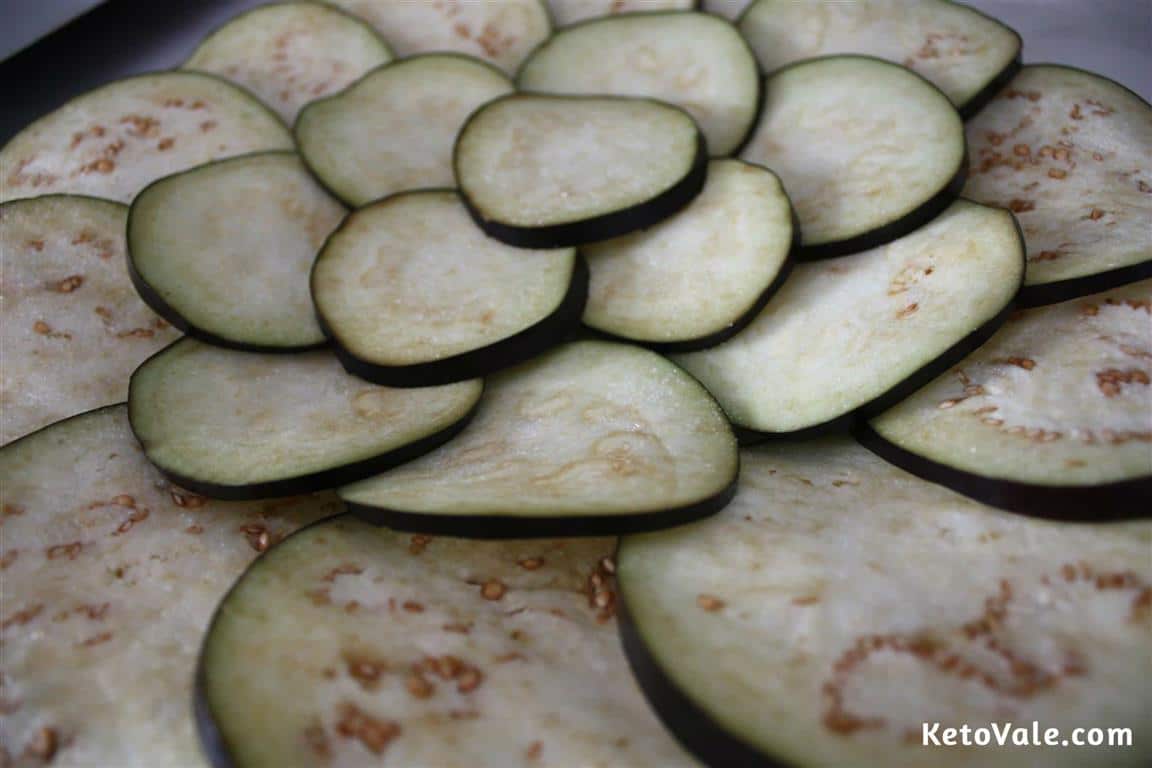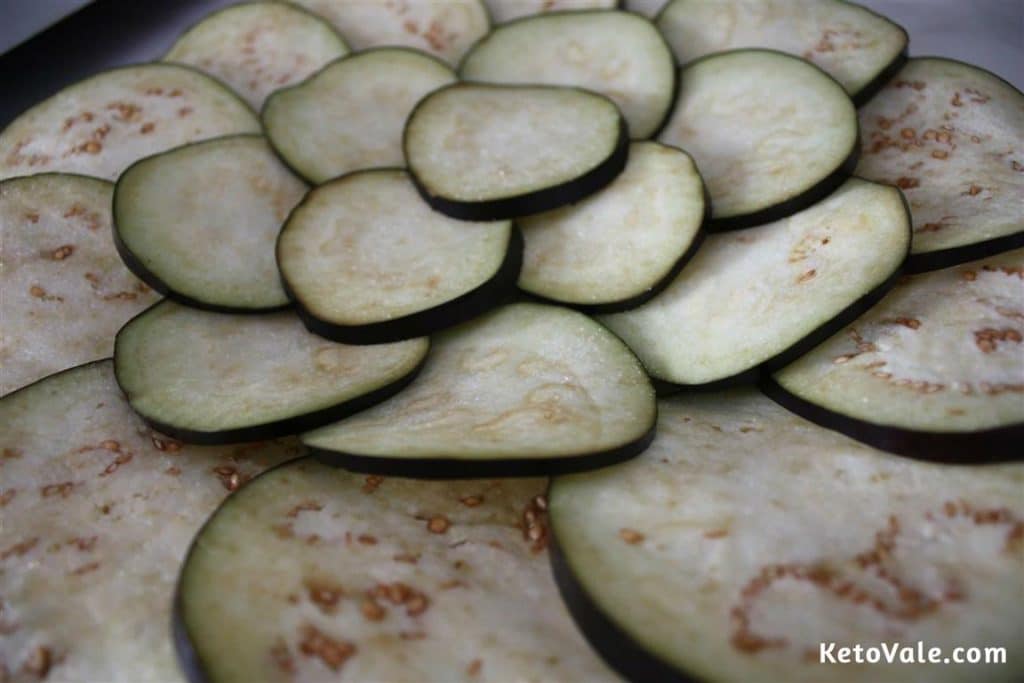 Sprinkle the slices with salt to flavor. Set aside the plate with eggplant chips so that the eggplant can absorb the salt. Occasionally remove any unwanted liquids that form in the plate.
While preparing the eggplant, set the oven at 200 C to preheat.
Move the chips from the plate to a baking sheet. For more flavor, season the chips with olive oil and herbs. Flip the chips and season the other side.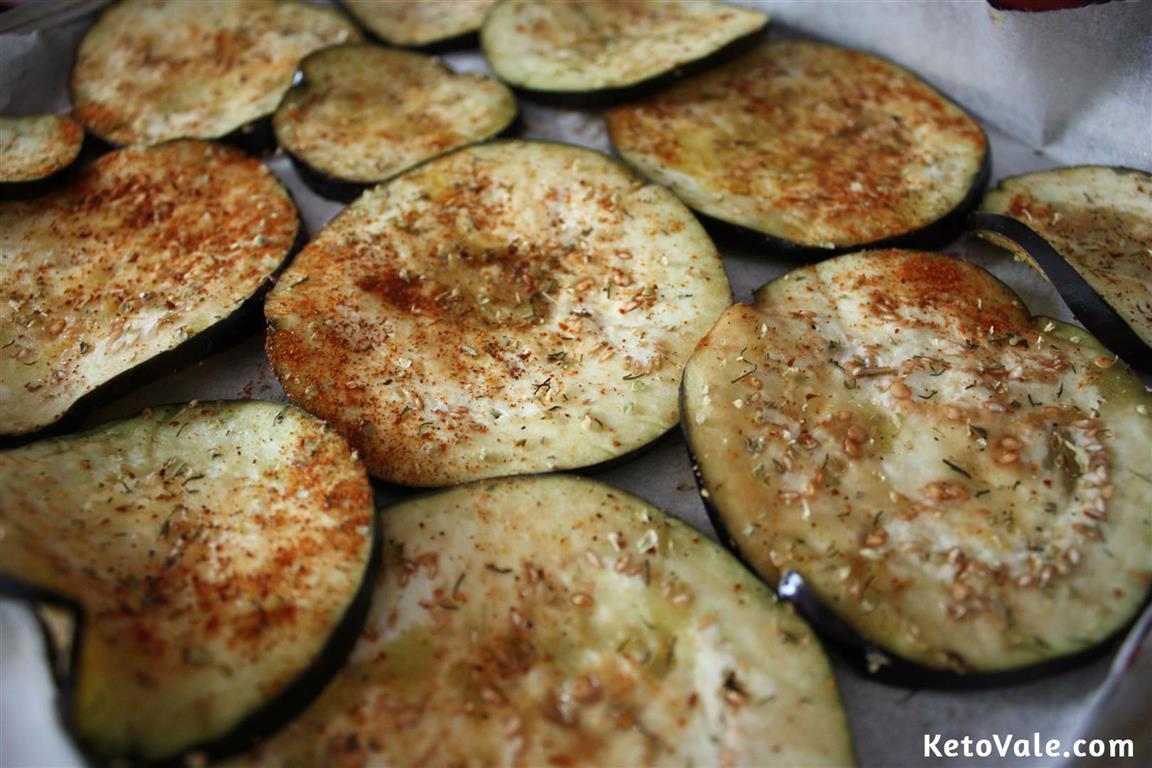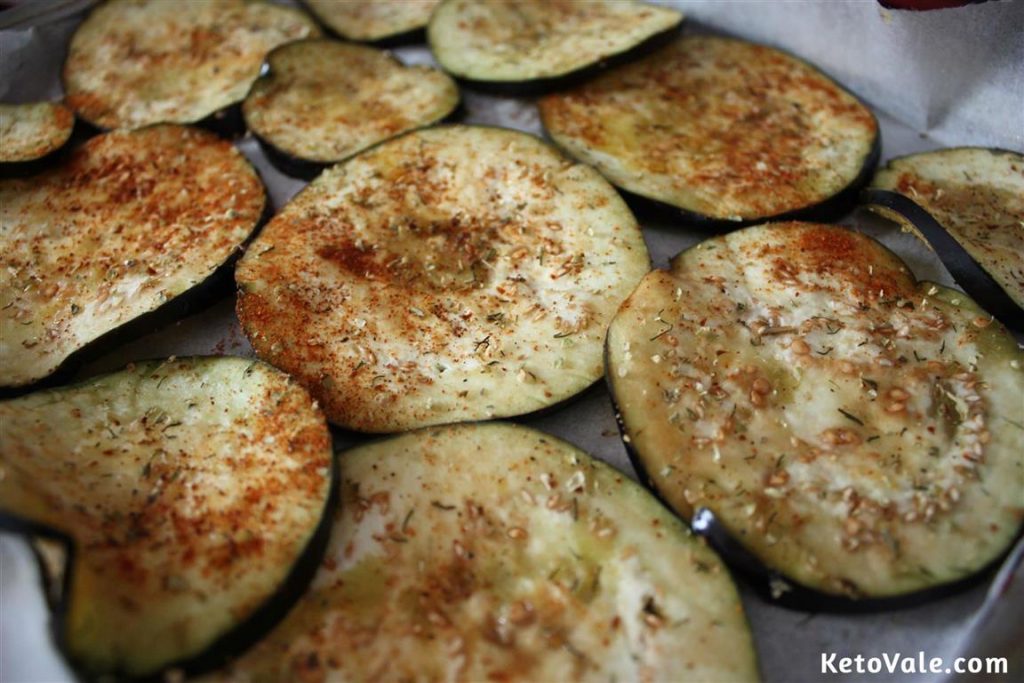 Bake for 20 minutes or until the chips are as crispy as you like. Serve immediately.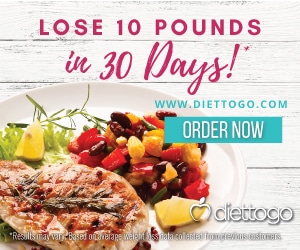 Related:
Eggplant Chips with Herbs and Olive Oil
A low-carb and keto-friendly alternative to chips using eggplant.
Instructions
Sliver the eggplants into thin strips, about ¼ cm thick.

Arrange the slices on a plate and season with salt. Put aside for one hour and regularly drain any unnecessary liquids.

Preheat your available oven at 200°C.

Transfer the slices on a baking sheet and season both sides with more herbs. Drizzle the olive oil onto both sides of the slices as well.

Leave in the oven until crispy. This can take about 20 minutes.

Best enjoyed while crispy.
Nutrition/Macros
Nutrition Facts
Eggplant Chips with Herbs and Olive Oil
Amount Per Serving
Calories 82
Calories from Fat 45
% Daily Value*
Fat 5g8%
Sodium 4mg0%
Potassium 350mg10%
Carbohydrates 9g3%
Protein 2g4%
Vitamin A 285IU6%
Vitamin C 3.4mg4%
Calcium 14mg1%
Iron 0.4mg2%
* Percent Daily Values are based on a 2000 calorie diet.
Pin To Save This Recipe