Do you like fries? Can you think of a healthy way to enjoy them? Well, this recipe will show you how this is possible. Zucchini is a savior when you are going on a keto diet. You can make so many different things with it.
Today we will be making zucchini fries coated with almond flour. It's a good low-carb alternative to fries.
There are a few things wrong with traditional fries. First, they are made from potatoes, which contain too many carbs to be eaten on a keto diet.
Additionally, many fries are fried in highly inflammatory vegetable oils, such as canola oil. If you get your fries at a fast food restaurant, then they may even contain gluten as they share a fryer with other foods.
Overall, fries tend to be very calorie-dense and nutrient-poor, which is the perfect combination for weight gain.
On the other hand, zucchini is much lower in carbs, and it's more nutrient dense than white potatoes. This makes it an excellent replacement for fries.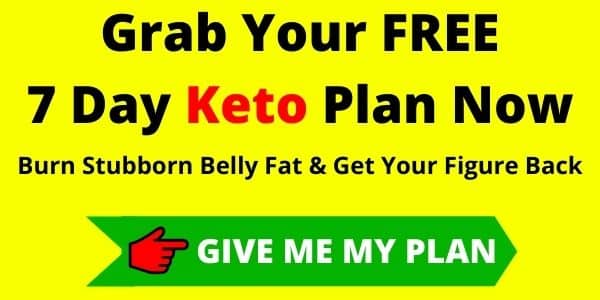 We use almond flour and eggs to coat our fries. This gives the fries a nice crunch while keeping the calories and carbs to a minimum.
This recipe will give you an enjoyable and delicious snack that you can share with your friends. You can make this for those movie nights at home instead of popcorn.
You can serve these fries with homemade ketchup.
Feel free to save this recipe by pinning this picture to your Pinterest board for later use!
---
Let's Do It!
Start by cutting the zucchini into small sticks, then set aside.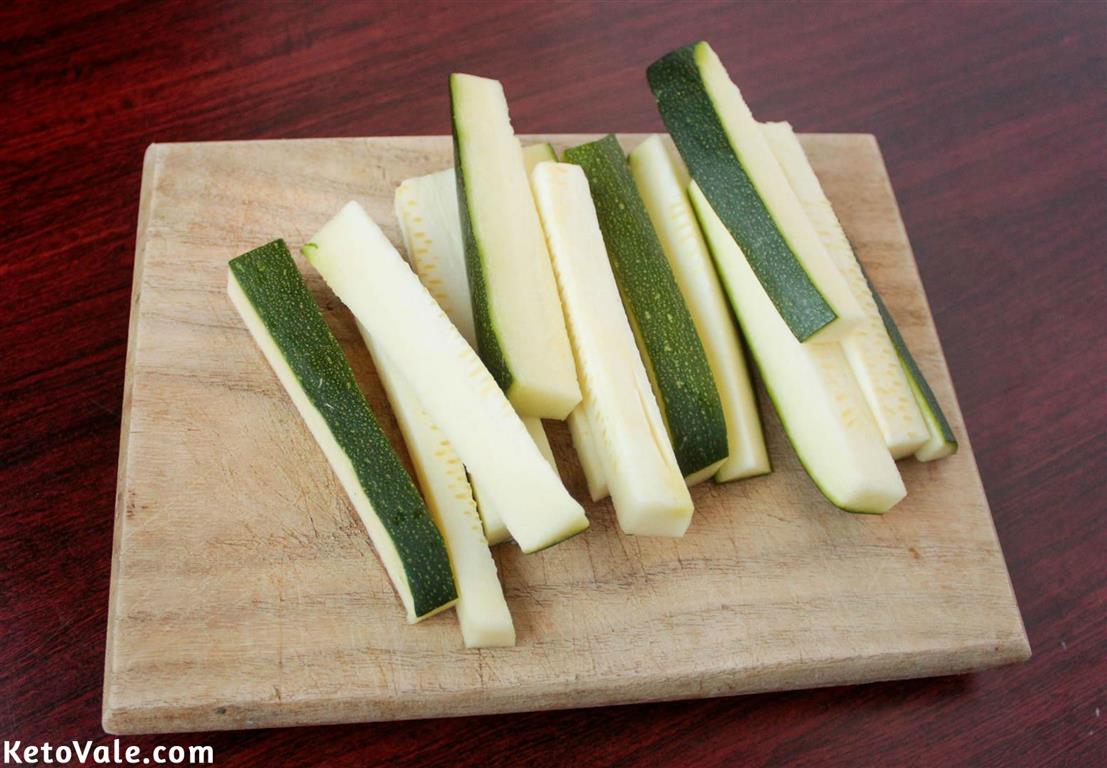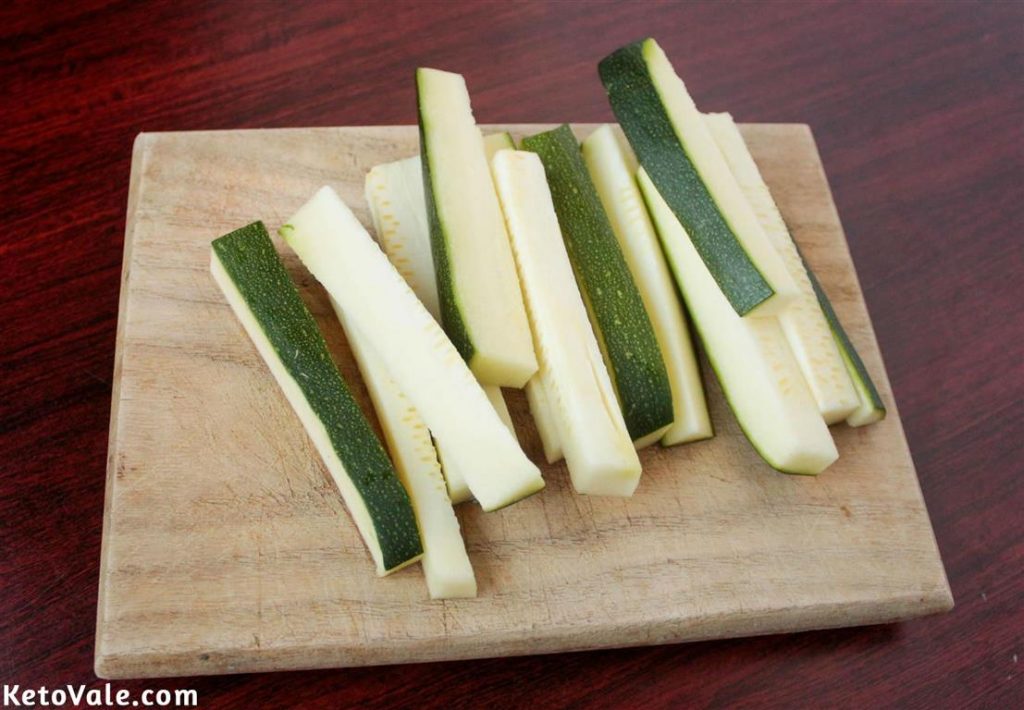 Next, make a flour mix with pepper and paprika, on a plate.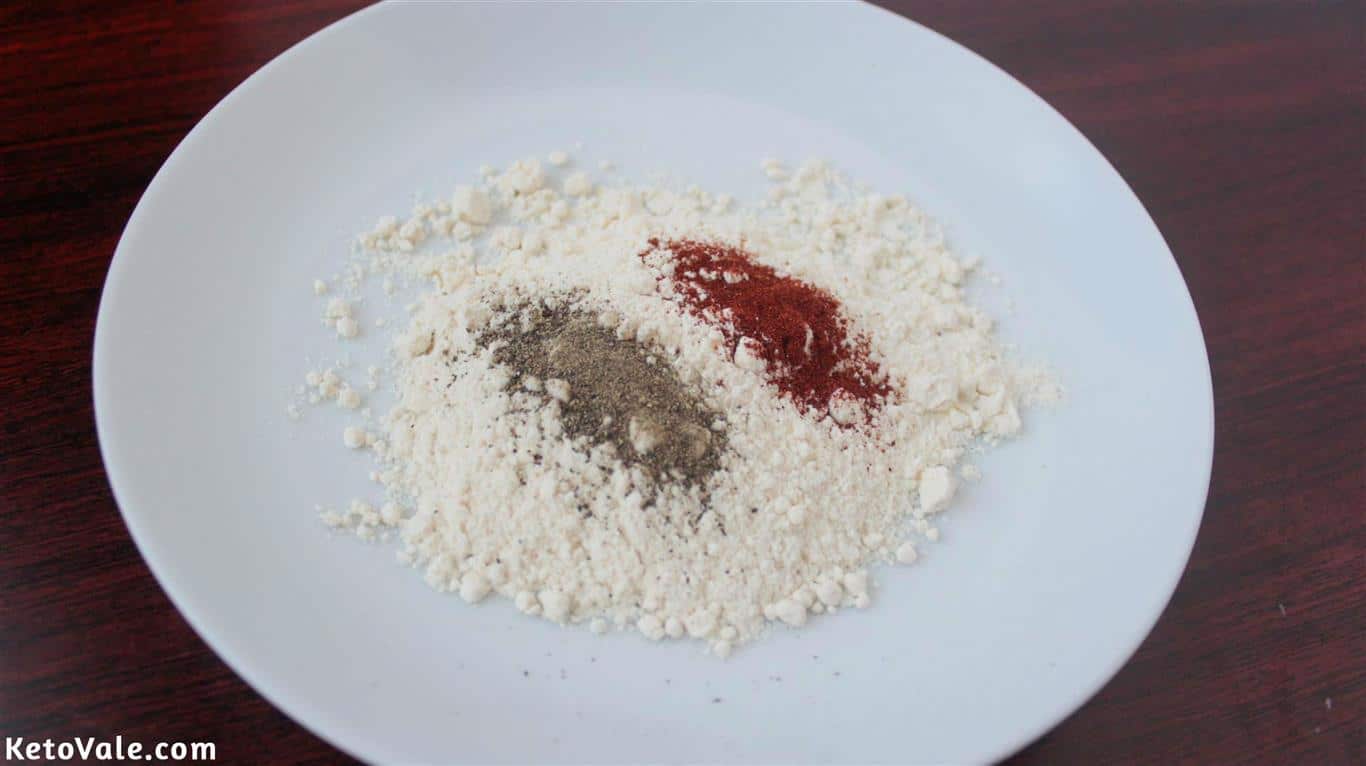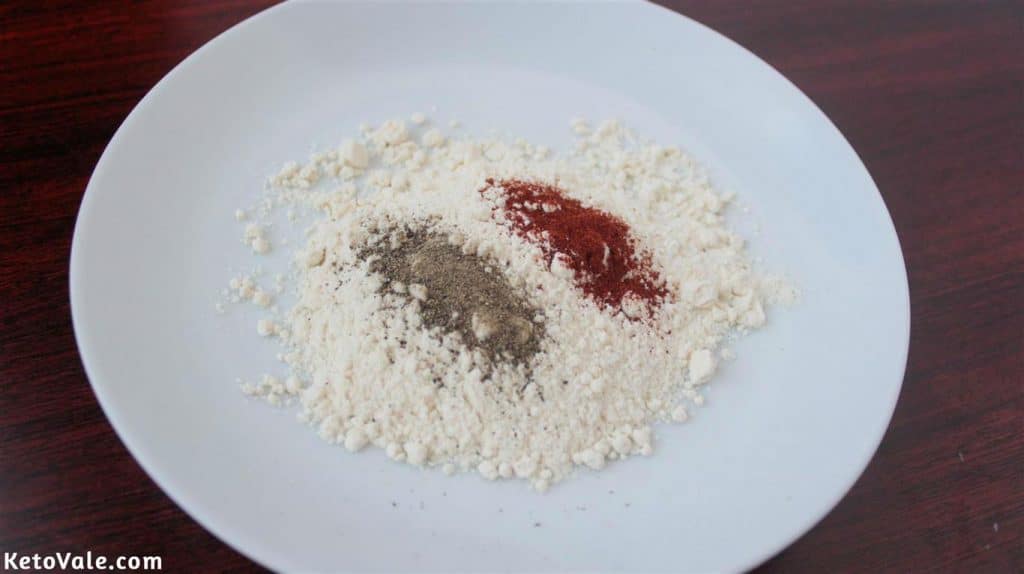 In a bowl, beat the egg and toss the zucchini sticks in until fully coated.
Once done, cover the sticks with the flour mix.
Heat oil in a frying pan and gently drop the zucchini sticks once ready. Leave until brown.
Finally, serve your keto zucchini fries on a plate and enjoy with a ketchup dip.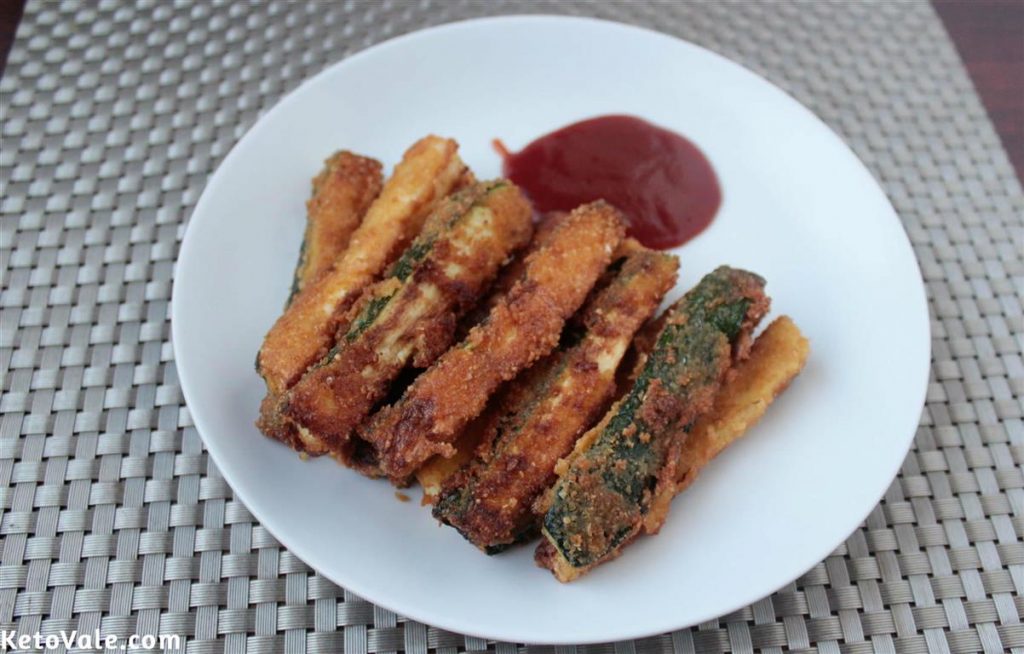 Related:
Zucchini Fries With Almond Flour
This is a low-carb zucchini fries dish coated with almond flour, egg, and herbs.
Instructions
Make small zucchini sticks using a sharp knife. Reserve.

Set the flour on a plate and fold to combine with pepper and paprika.

Beat the egg in a bowl. Toss in the zucchini sticks and coat each one fully.

Roll the sticks in the flour mix. Cover all surfaces.

Heat the oil in a hot frying pan. Gently drop the zucchini in and leave to brown.

Transfer to a serving dish and serve with some ketchup dip.
Notes
This will make 2 servings. The
nutritional
information is per serving, not including oil for frying.
Nutrition/Macros
Nutrition Facts
Zucchini Fries With Almond Flour
Amount Per Serving
Calories 212
Calories from Fat 144
% Daily Value*
Fat 16g25%
Cholesterol 82mg27%
Sodium 40mg2%
Potassium 312mg9%
Carbohydrates 10g3%
Protein 10g20%
Vitamin A 881IU18%
Vitamin C 18mg22%
Calcium 87mg9%
Iron 2mg11%
* Percent Daily Values are based on a 2000 calorie diet.
Pin To Save This Recipe