Low Carb Focaccia Bread
This focaccia bread recipe will make you enjoy the flavours of really easy-to-find herbs. The delicious olive mixture will fill your kitchen with smells that you will almost be able to taste, and that will invite everyone to come and try this exquisite dish. What is better, you don't have to worry about carbs. This keto recipe is just perfect for enjoying another Italian dish. Let's get started!
Be sure to save this recipe by pinning this picture to your Pinterest board for later use!
Related: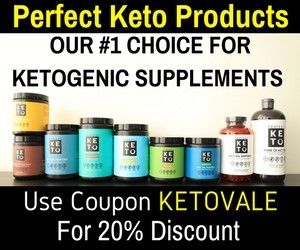 Receive Our Free 7-Day Keto Meal Plans + Weekly Recipes
Get all the ingredients ready.

Place the mozzarella cheese and cream cheese in a bowl and mix them. Put the bowl for a few seconds in the microwave and then stir to well combine.

Add the egg, almond flour, and garlic powder to the bowl. Knead until the dough is formed.

Separate the dough into 2 parts to make 5" circle crust. Insert a fork in the dough to make some holes; this is for the dough to be well baked. Set aside.

Mix the oil, garlic, dried oregano, cilantro, and salt in a small bowl. Make sure all the ingredients are well combined.

Take a cooking brush and spread the oil mixture on the crust. Place it on a baking dish and cooked for about 15 minutes or until it looks golden.

You can also add a few slices of tomato on the top before baking (optional).
Macros (per serving): Calories: 281 kcal – Fat: 24.7 g – Net carbs: 4.8 g (total carbs: 7.8 g, dietary fiber: 3 g) – Protein: 11.3 g
Don't be afraid of trying new things each day. This focaccia is a really good option if you are thinking about eating something different and healthy. Impress your family and friends by making it for them. Let's always spread keto life to others!