Keto bagels are quite simple to make and can be an excellent breakfast, together with your topping of choice – cream cheese, lettuce, ham, or however else you prefer them.
You can bake a batch and store them for up to 2-3 days – we recommend storing them in the fridge because of the mozzarella and the eggs – and just heat one up whenever you feel like having a bagel in the morning.
Here's a photo of keto bagels with everything bagel seasoning shared by our reader Susan Jane using our recipe: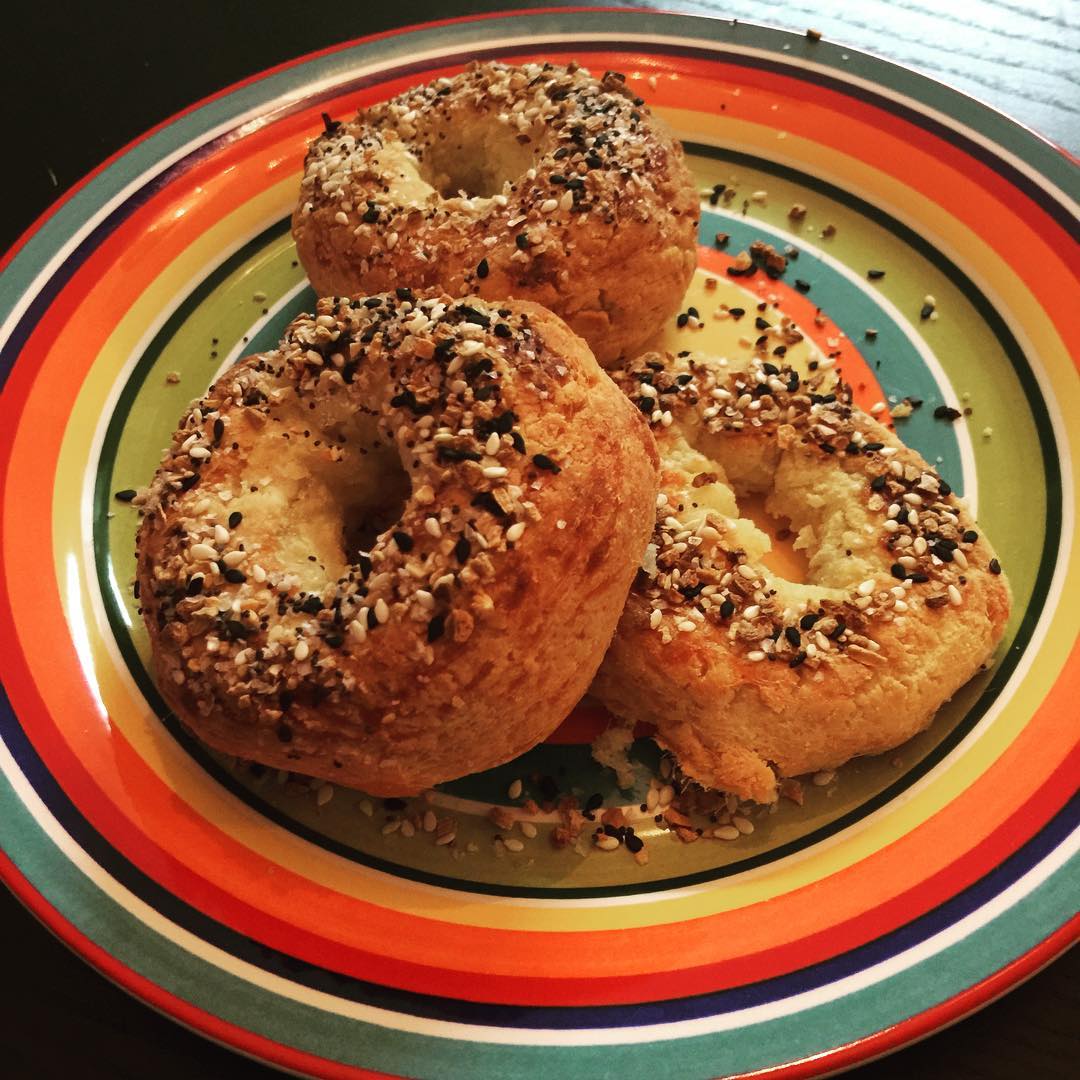 The ingredients are enough to make 3 bagels. You can skip the coconut flour and add a little more almond flour to the mix instead, or even psyllium husk.
Did you know that besides helping with constipation, psyllium husk powder also helps with weight loss, heart health, lowers blood sugar and cholesterol and more? There are so many wonderful benefits of psyllium!
Sesame seeds are entirely optional. Instead of melting the mozzarella and the cream cheese in a pan, you can do that in the microwave – microwave for approx. 2 minutes on high and make sure to stir once or twice in between.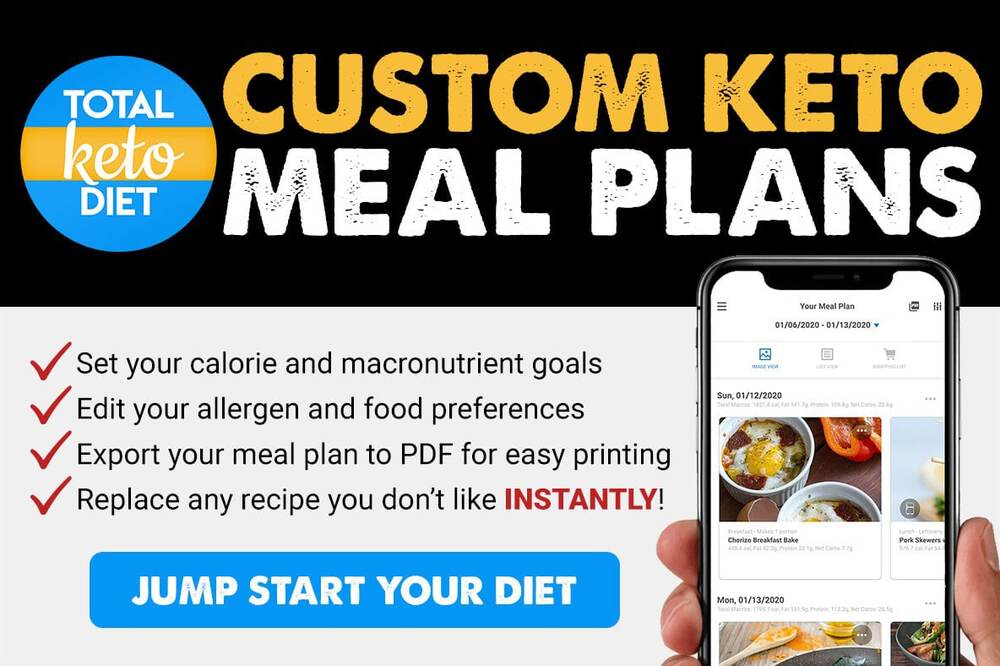 Imagine the incredible smell of freshly baked bagels in your kitchen. Now stop imagining. Let's make it happen!
---
Let's Ketofy It!
Set oven to 200C (390F) to preheat.
Beat the egg in a bowl along with the coconut flour, almond flour, and baking powder.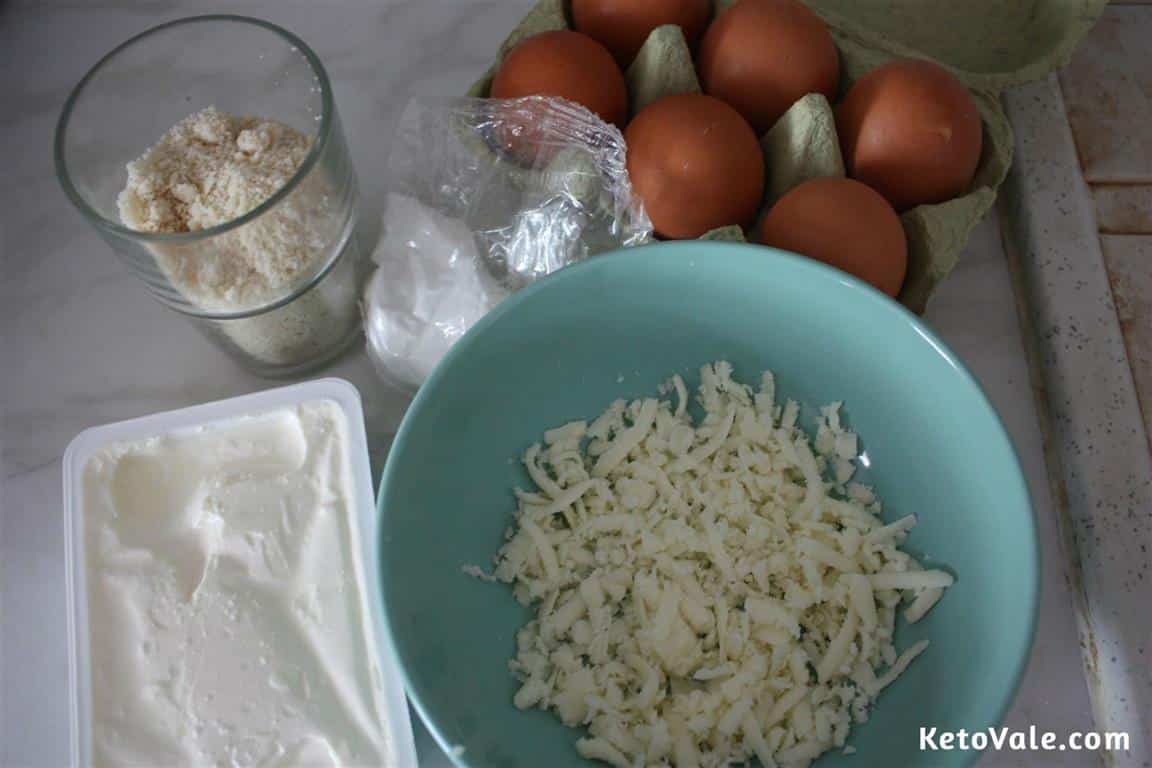 Let the cream cheese and mozzarella melt together in a pot over medium heat. Stir occasionally. You can use a microwave to melt cheese, too. After that, knead the melted cheese mixture into the flour mix.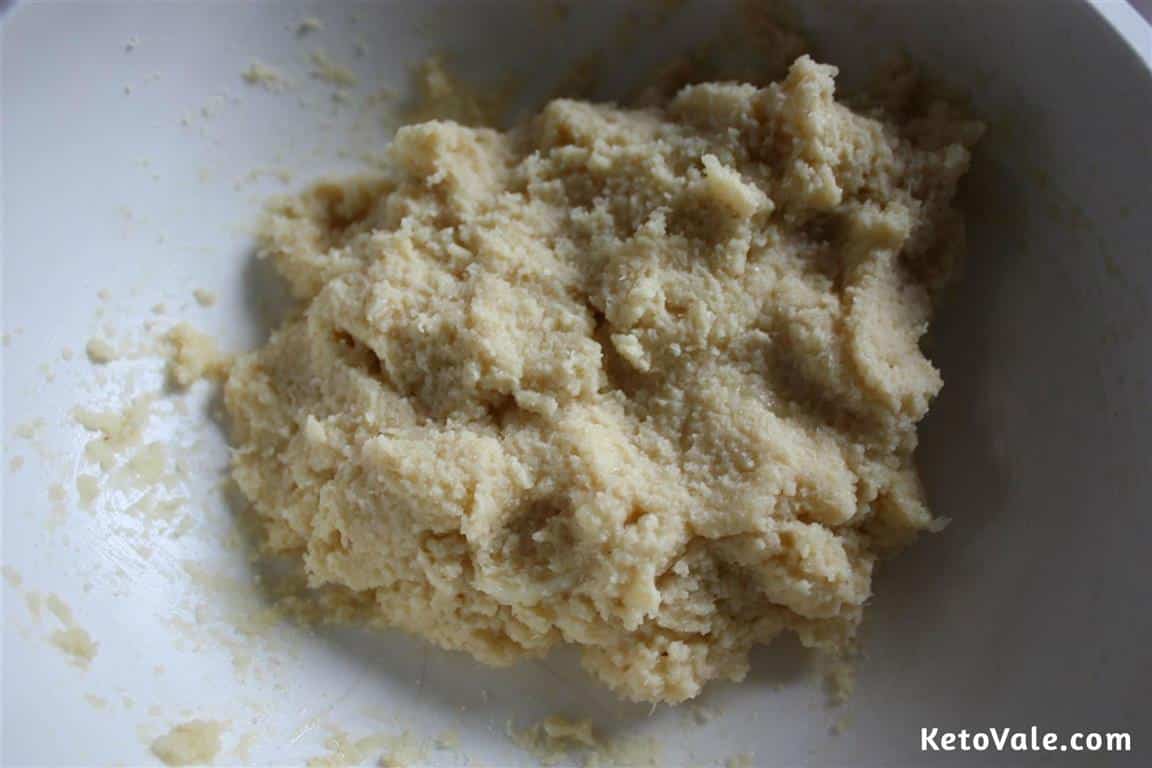 Fold the mixtures thoroughly until incorporated well. Mold the dough into donut shapes and arrange them on a baking paper.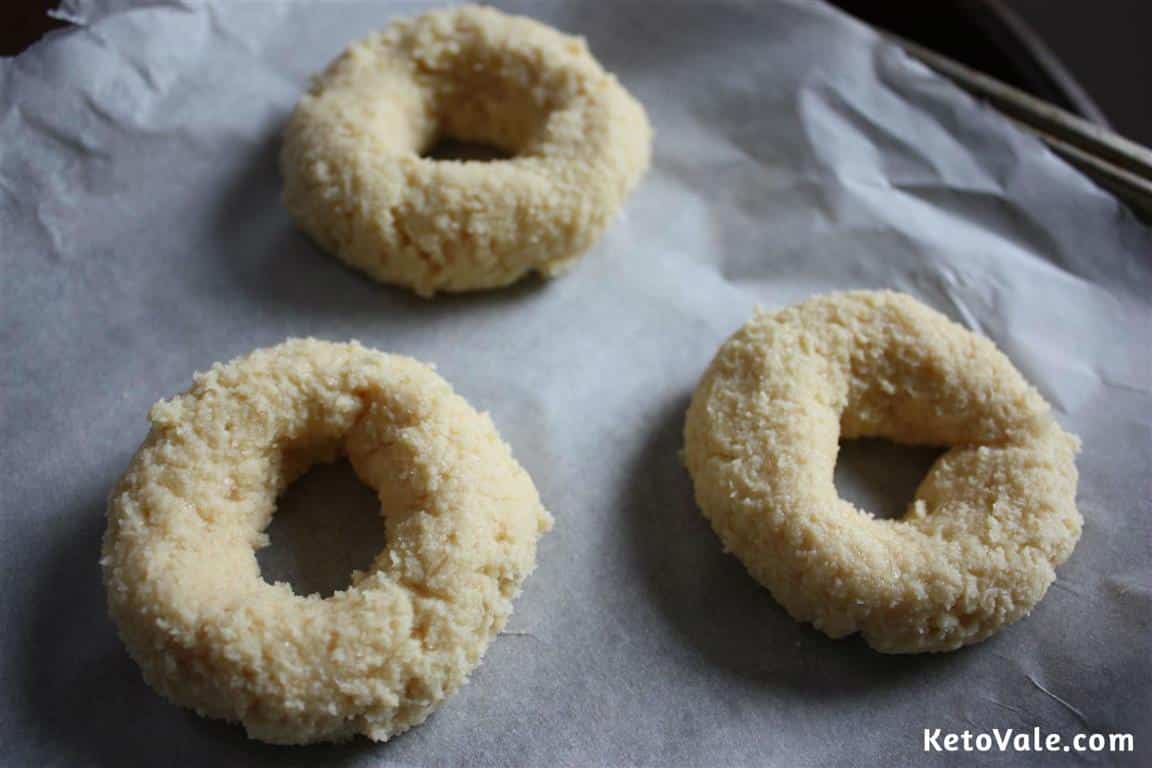 Dust generous amount of sesame seeds on top. Leave in the oven for 20 minutes.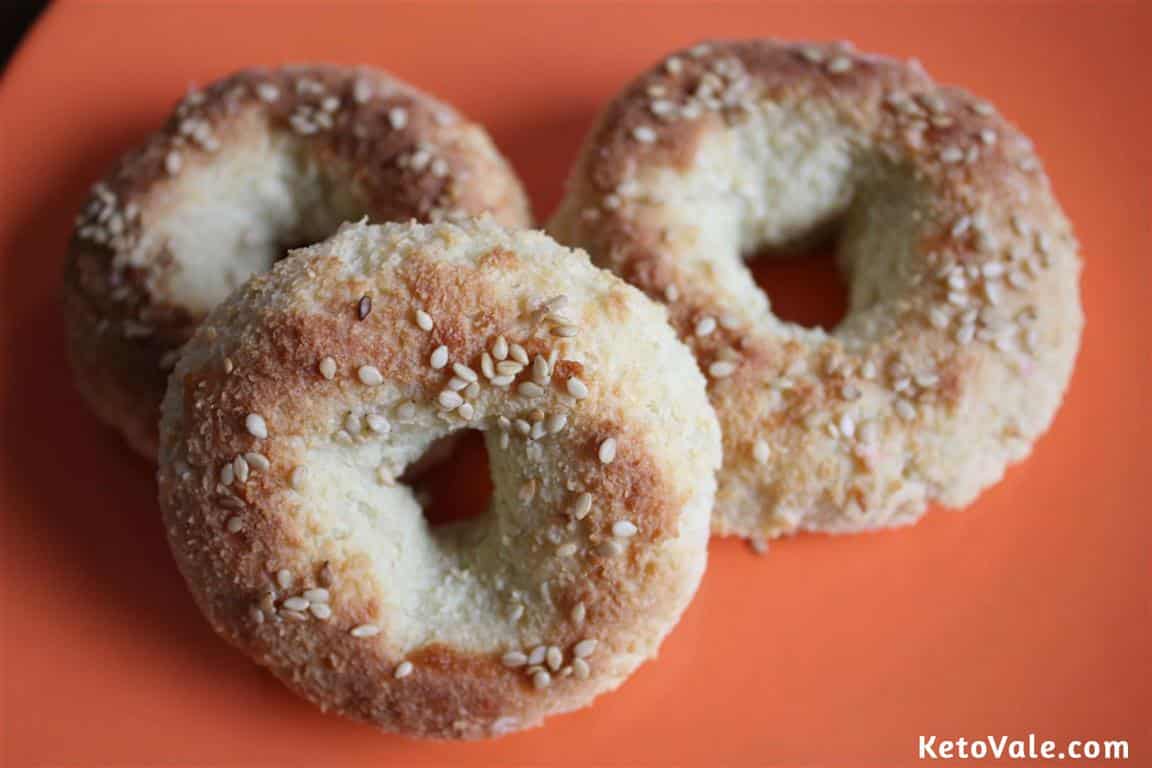 Enjoy while warm. Optionally, slice the bagels in the middle and insert any fillings of your choice (such as grilled bacon, egg, cheese, arugula leaves, lettuce, and tomato slices).
Save this recipe by pinning this picture to your Pinterest board for later use!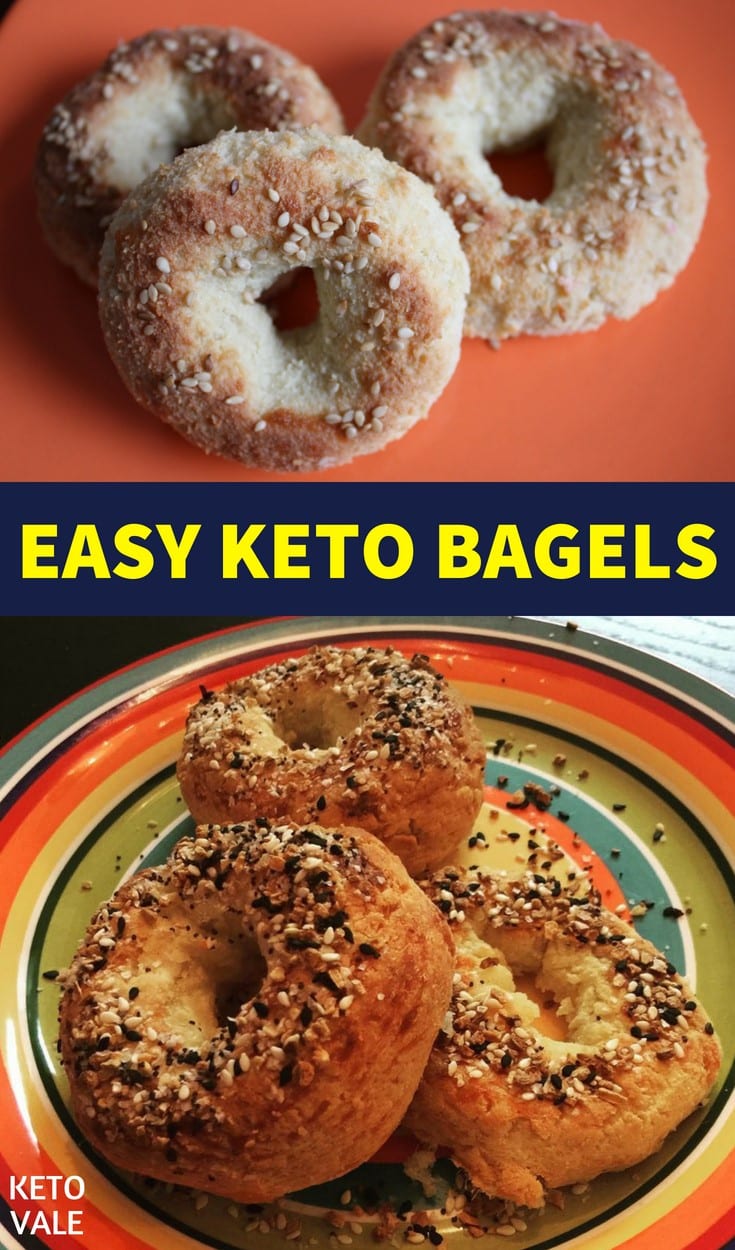 Related:
Keto Bagels
An easy low-carb bagel recipe for keto dieters.
Instructions
Preheat the oven to 200C (390F)

Mix the almond flour, baking powder, coconut flour and egg together.

Put the mozzarella and cream cheese in a pot and melt on medium heat. Stir well.

Put the melted mozzarella and cream cheese in the flour mix. Knead the dough well.

Roll the dough and make donuts shaped circles. Place on baking paper. Sprinkle with sesame seeds. Bake for approx. 20 minutes. Remove and Enjoy!

Can be served with lettuce, arugula leaves, tomato slices, egg, grilled bacon and cheese or your choice of fillings.
Nutrition/Macros
Nutrition Facts
Keto Bagels
Amount Per Serving
Calories 360
Calories from Fat 261
% Daily Value*
Fat 29g45%
Cholesterol 82mg27%
Sodium 222mg9%
Potassium 84mg2%
Carbohydrates 13g4%
Protein 17g34%
Vitamin A 335IU7%
Calcium 258mg26%
Iron 2mg11%
* Percent Daily Values are based on a 2000 calorie diet.
Pin To Save This Recipe