These mini keto blackberry cheesecakes are the perfect finger food to serve at your next gathering. They're great for kids and adults alike, and your guests will love that they contain no added sugar!

Our batter contains all keto-approved ingredients, such as eggs, butter, cream cheese, blackberries and the keto-approved sweetener of your choice.

Be sure to use eggs that are organic and pasture-raised. Research shows that pasture-raised animal products are higher in several nutrients than grain-fed, such as omega 3 fatty acids, certain vitamins, and antioxidants.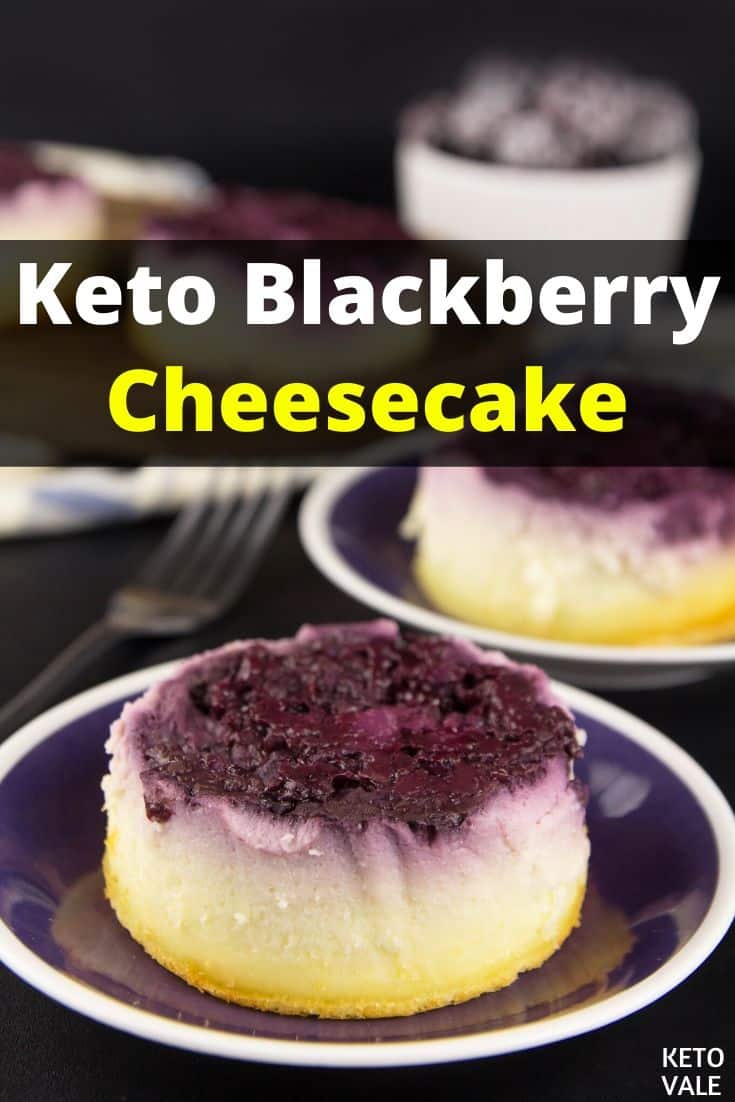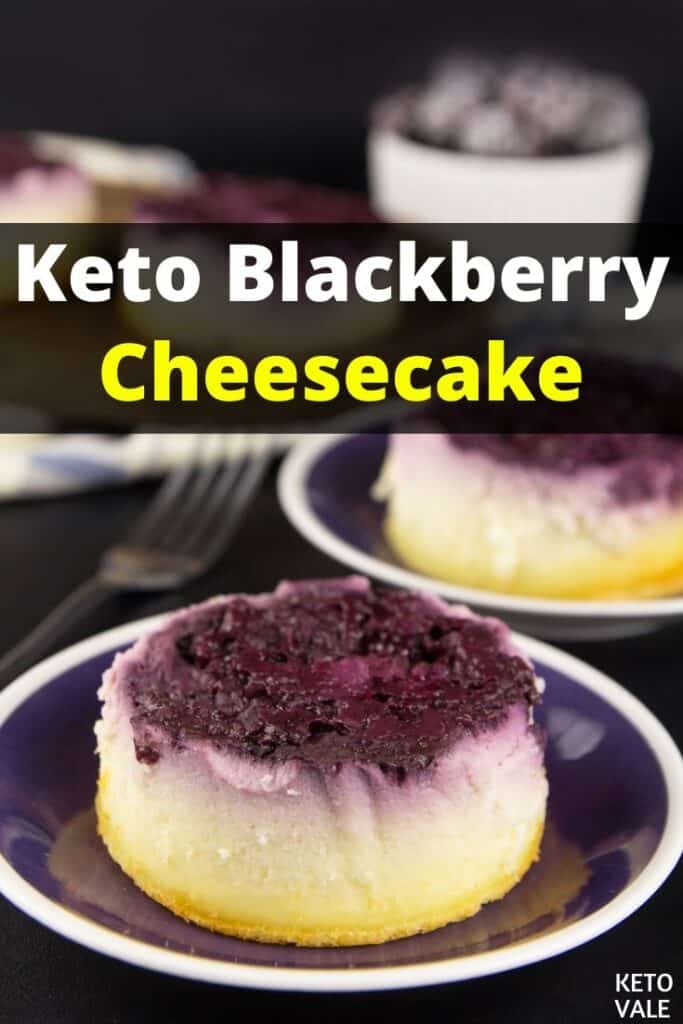 Berries are packed with nutrients, such as vitamins, fiber, and antioxidants. They're also delicious on their own and can easily be turned into a tasty dessert. Plus, they are one of the few fruits that are allowed on a keto diet.

You can use any berry you have on hand. Berries are high in anthocyanins, which are antioxidants pigments that give berries their vibrant color. Anthocyanins have been shown to reduce inflammation, fight chronic disease, and give you great looking skin (1, 2, 3). 

Making the cake batter is simple. It requires cooking down the berries to release their flavor and turn them into a jelly-like substance.

Remember that this "batter" contains fiber, manganese, vitamin A, riboflavin (vitamin B2), vitamin K and altogether may reduce the risk of obesity, diabetes, heart problems, boost brain health, and support oral health.

If you really want to give these muffins a robust flavor, then try adding pieces of bacon bits to the mixture before cooking. The flavor combination of sweet berries and salty, crunchy bacon will not disappoint!

---
Let's Do It!
Use a mixer and whisk butter, cream cheese, sweetener, eggs and baking powder together in a bowl. Set aside.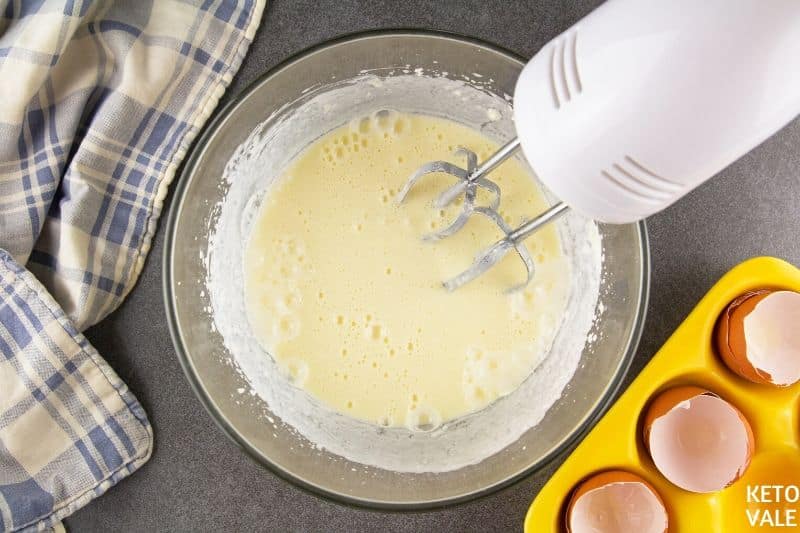 Cook some water with the rest of the sweetener and crushed blackberries on low heat until it turns into a jelly-like mixture.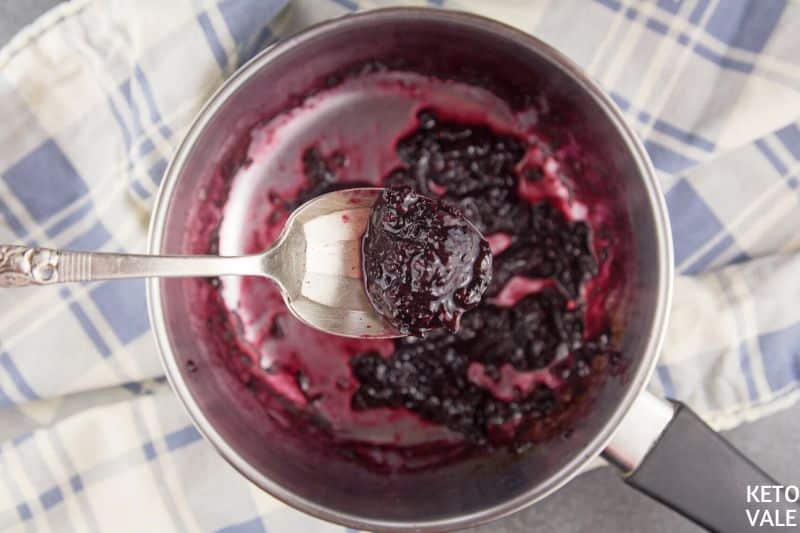 Transfer the jelly mix and cream cheese mix into the greased cupcake cup.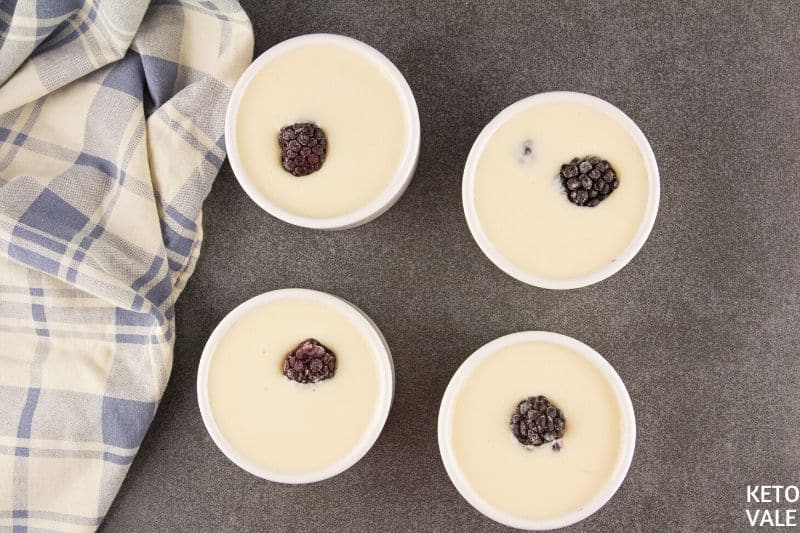 Place the whole berries on top and insert these into the base of the cup. Bake in the oven for 35 minutes. Remove. Add some fresh blackberries on top when served.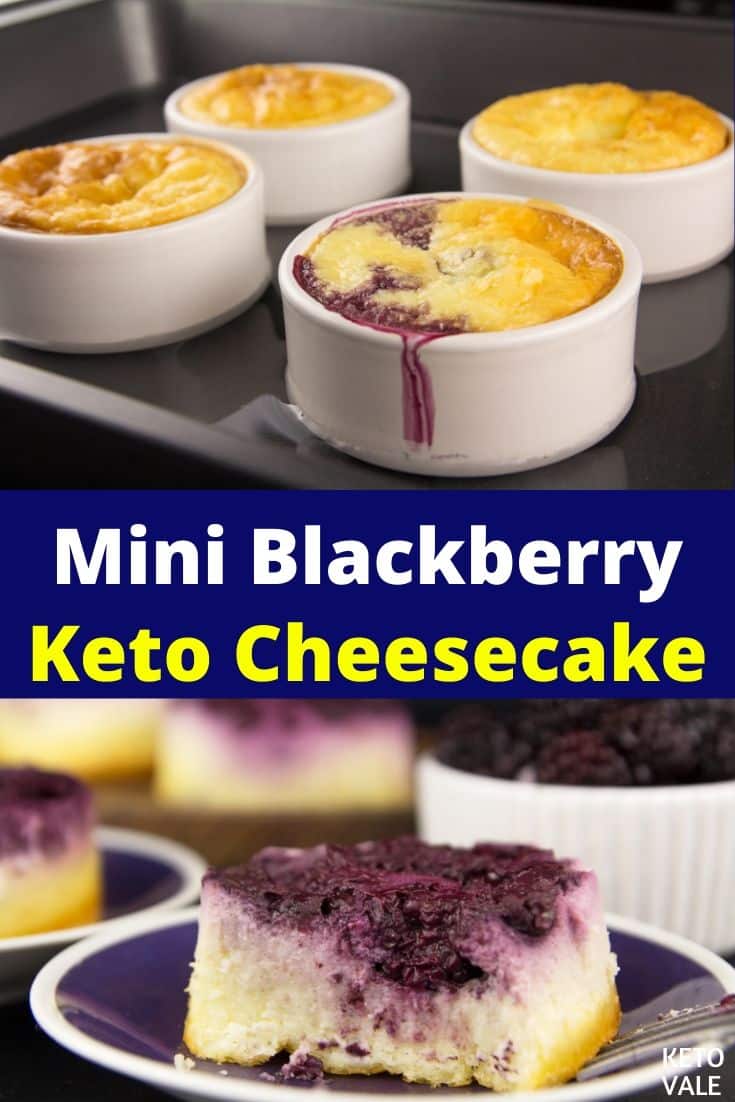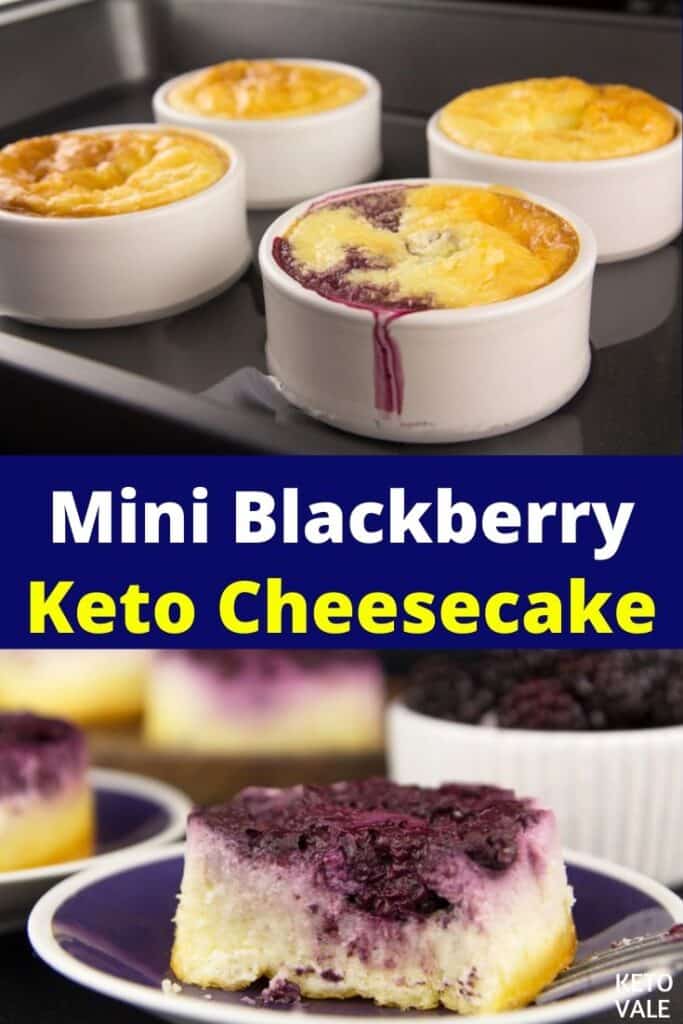 Don't forget to try our other keto cheesecake recipes:
Mini Keto Blackberry Cheesecakes
This low-carb, sugar-free and keto-friendly mini cheesecakes with blackberry will be your perfect dessert.
Instructions
Let the oven preheat at 450°F.

Use a mixer to whisk together the butter, cream cheese, and 2 tbsp of sweetener until a smooth, homogeneous mixture is obtained. Crack the eggs in the mixer and add the baking powder as well. Blend for an additional 3 minutes. Put the mix aside.

Pour the water into a small skillet together with the rest of the sweetener. Set the stove to low heat. Crush half of the berries and gently add them into the water. Allow to cook for 10 minutes to obtain a jelly-like mixture.

Transfer the jelly mix and cream cheese mix into a greased cupcake cups or small ramekins. Place the whole berries on top and use a fork to insert these into the base of the cup. Pour some water into a baking pan and arrange the cupcake cup on the pan.

Leave in the oven to bake for 35 minutes. Simply insert a knife into the cake to check if it is cooked through, and see if the knife comes out clean. Remove from the oven and enjoy.
Notes
You can add more berries on top when served. You can replace blackberries with any type of berries that you like. You can make 4 small cheesecakes or 1 big one with this recipe.
Nutrition/Macros
Nutrition Facts
Mini Keto Blackberry Cheesecakes
Amount Per Serving
Calories 345
Calories from Fat 306
% Daily Value*
Fat 34g52%
Cholesterol 249mg83%
Sodium 334mg14%
Potassium 140mg4%
Carbohydrates 3g1%
Protein 8g16%
Vitamin A 1268IU25%
Vitamin C 2mg2%
Calcium 72mg7%
Iron 1mg6%
* Percent Daily Values are based on a 2000 calorie diet.
Pin To Save This Recipe