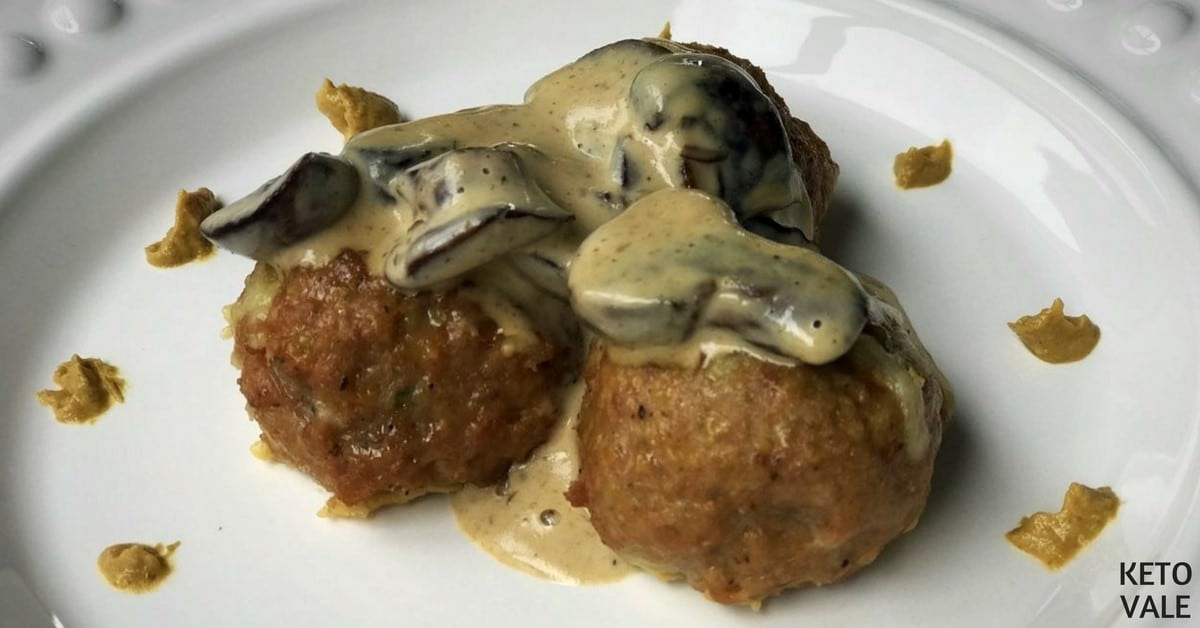 Mozzarella Stuffed Turkey Meatballs with Creamy Mustard Mushroom Sauce
Ok, who does not love meatballs? Meatballs are easy to make and it is one of those recipes that you can put together in a few minutes and feels like a very elaborated dish.
What makes this dish so unique is the cheese surprise you get in each bite and the luscious creamy sauce that goes over it. This is just one of many options that you can play with this recipe.
You can always use beef instead of turkey and use any hard cheese as the filling. You can even use vegetables to fill the meatballs if you are a vegetable lover.
The sauce can be made in many different ways. You can add other low carb condiments such as hot sauce, chili powder, lemon juice, balsamic vinegar…
You can also add herbs to it, and substitute the mushrooms by capers or sun-dried tomatoes. It is a very easy sauce to make and you use any ingredient that you have on hand.
As far as the cooking method, we decided to bake the meatballs in the oven but this recipe can also be made by cooking the meatballs on stove top.
You can start by heating a little of coconut oil and pan fry the meatballs until they are golden brown. If you decide to use this technique it is recommended not making the meatballs too big to avoid then being dry on the outside.
You can serve these meatballs with zucchini spaghetti or any low carb salad.
Save this recipe by pinning this picture to your Pinterest board for later use!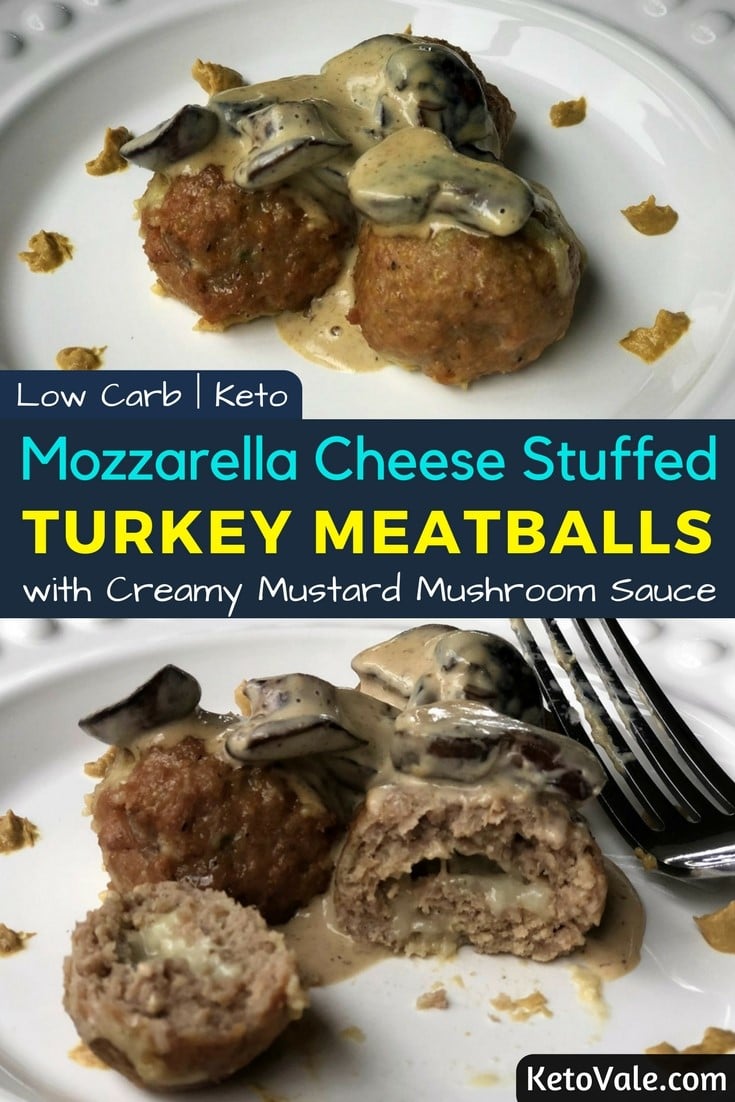 Related: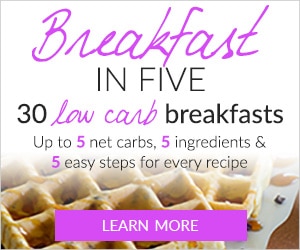 Receive Our Free 7-Day Keto Meal Plan + Weekly Recipes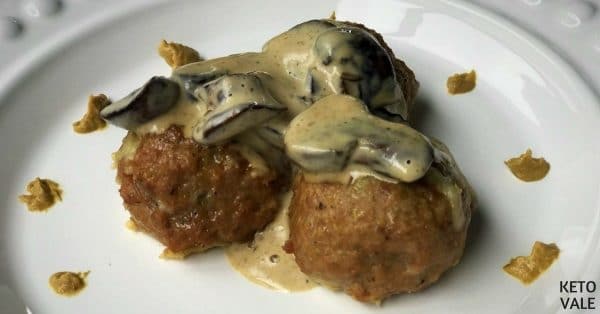 Mix all the ingredients (except the mozzarella) into a mixing bowl. Mix well until all combined.

Using a ¼ cup measuring size make meatballs adding ½ tsp of cheese on the inside of each meatball. Make sure all the cheese is covered with the meat.

Place the meatballs on a baking dish and take it to the oven preheated at 350°F. Bake for around 15 min until the meatballs starts to look golden brown. Reserve.

In the meantime, start making the sauce by sautéing the mushrooms in butter.

When the mushrooms are cooked season it with salt and turn off the heat. Add the cream and the Dijon mustard.

Pour the sauce over the meatballs and serve it.
This recipe should make approximately 12 meatballs (4 servings of 3 meatballs).
Macros (per serving ): Calories: 208– Fat: 10.1g – Net carbs: 1.3g (total carbs: 1.5g, fiber: 0.2g) – Protein: 27.5g
Macros (per serving including sauce): Calories: 367– Fat: 26.9g – Net carbs: 2.6g (total carbs: 3g, fiber: 0.4g) – Protein: 28.8g