The dish that you will learn to make today is a very famous Indian dish full of flavors. If you love Indian cuisine, you'd definitely want to try this one. We are talking about Chicken Tikka Masala.
Of course, as you probably know, this Indian dish is always served along with rice. You might be wondering how you are going to avoid all those carbs. Well, don't worry at all! Because we will be eating this delicious chicken dish with cauliflower rice.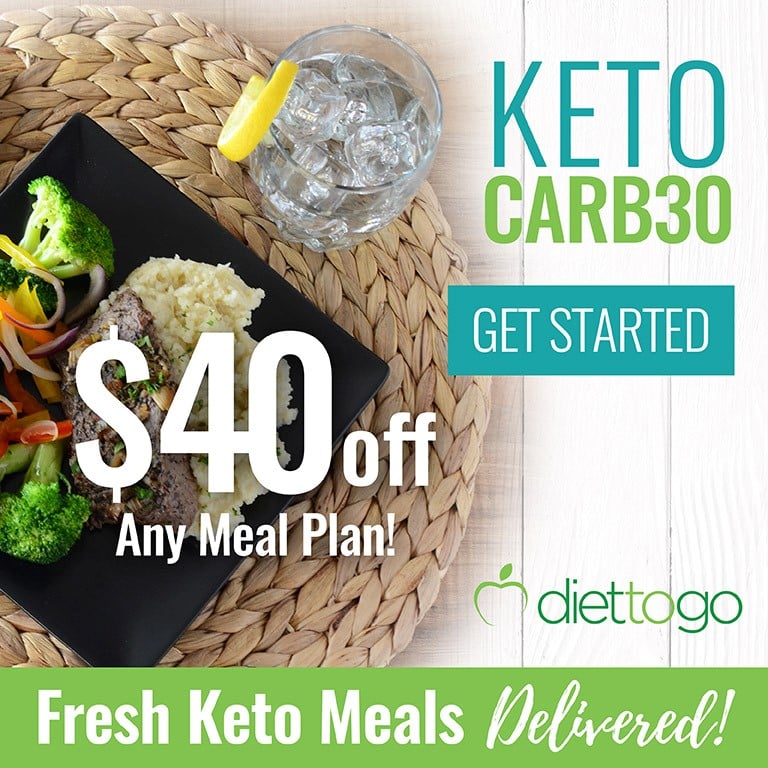 The cauliflower rice is super easy to make. Simply place a cup of cauliflower florets in a food processor and process it until you get grain-size pieces. After that, simply add a little bit of olive oil to a frying pan and stir fry the cauliflower with a pinch of salt until it looks soft.
If you need more details, check our Cauliflower Rice recipe with photos here!
Save this recipe by pinning this picture to your Pinterest board for later use!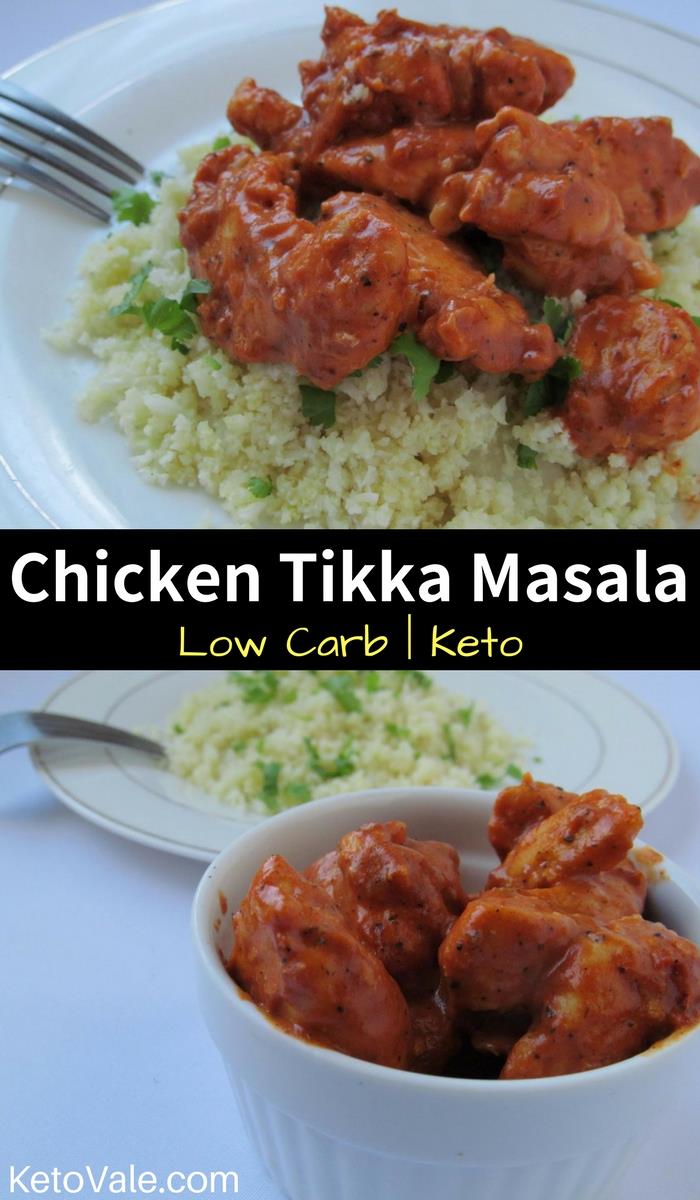 Related:
[thrive_text_block color="orange" headline="Receive Our Free 7-Day Keto Meal Plan + Weekly Recipes"] [thrive_optin color="blue" text="Send me!" optin="55" size="medium" layout="horizontal"][/[/thrive_text_block]/p>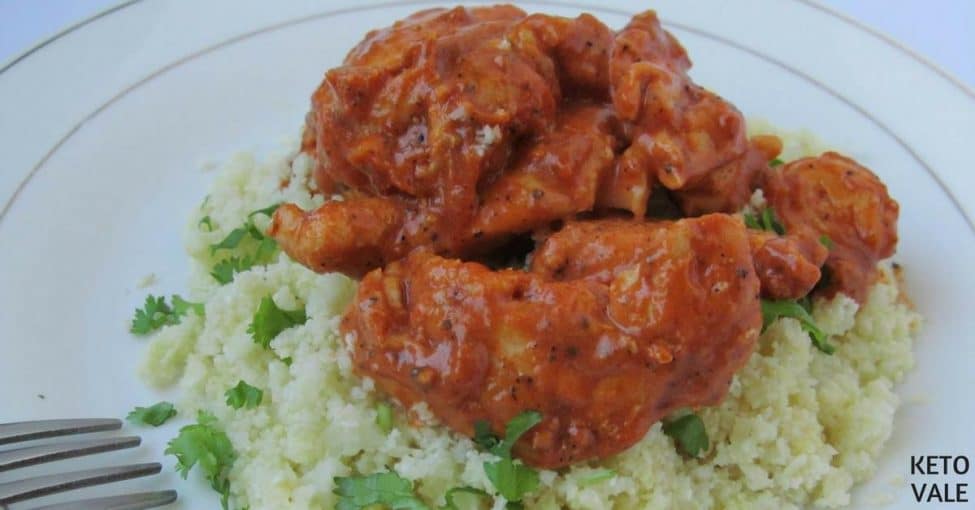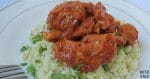 Chicken Tikka Masala with Cauliflower Rice
Print Recipe
Pin Recipe
Instructions
Dice the chicken breasts to make bite-sized chunks. Pan fry in heated olive oil over medium heat for approximately 5 minutes.

Slowly combine the coconut cream and heavy cream into the pan. Simmer for an additional 2 minutes.

Stir the chicken along with the garlic cloves, garlic powder, ginger, garam masala, and tomato paste. Season with paprika and salt. Mix well to fully combine. Leave it for 5 more minutes before removing from the heat.

Best served over the cauliflower rice and some chopped cilantro on top. Enjoy.
Notes
Macros (per serving, without cauliflower rice): Calories: 427 – Fat: 28.4g – Net carbs: 5.6g (total carbs: 7.7g, dietary fiber: 2.1g) – Protein: 39.7g