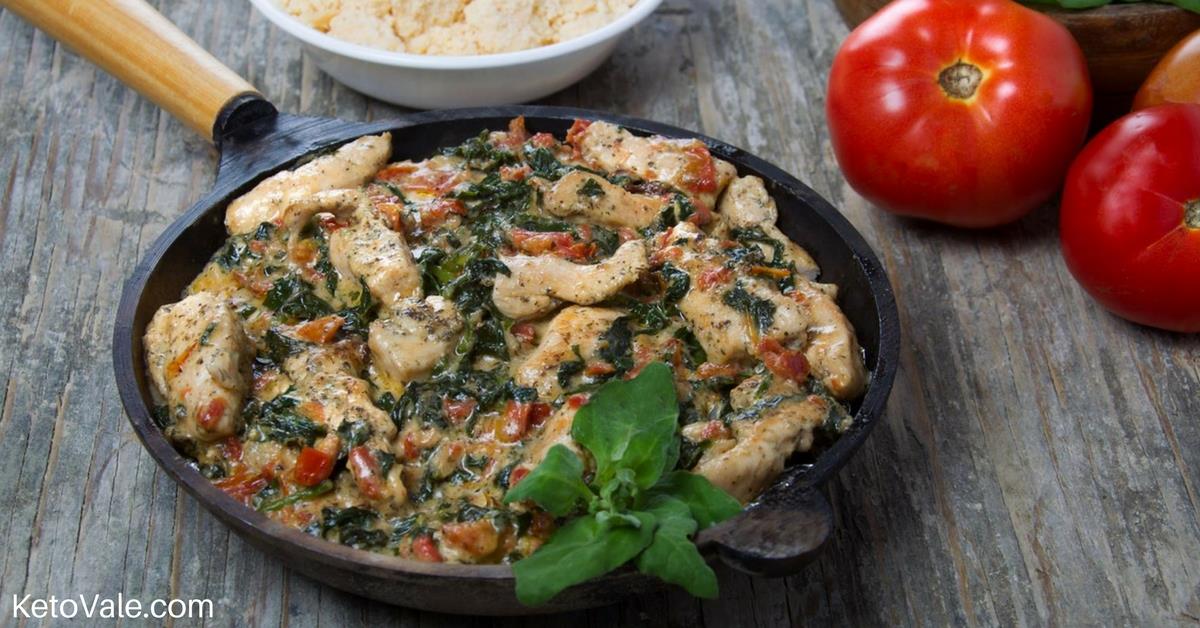 Creamy Tuscan Garlic Chicken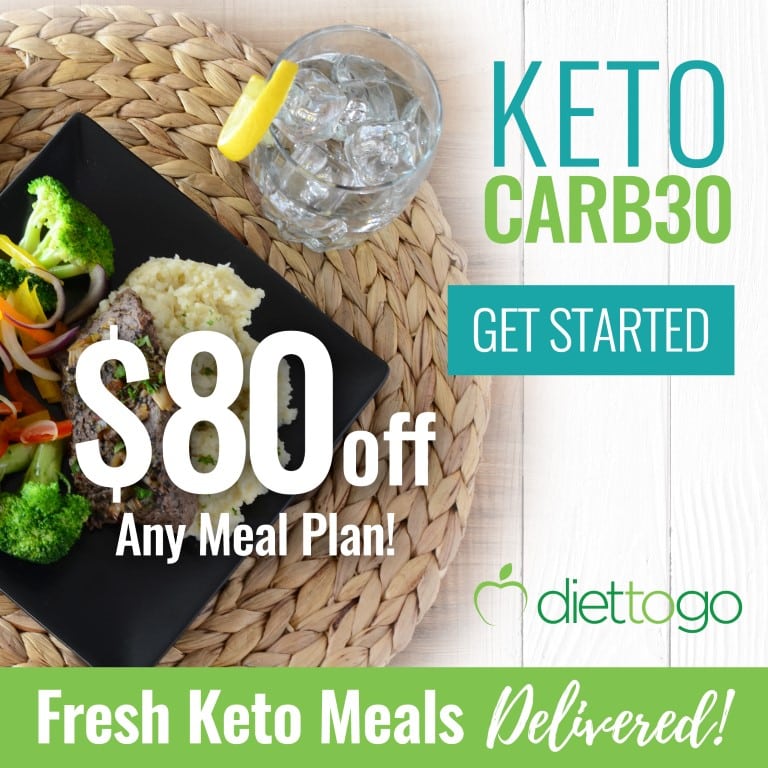 Chicken and cream together are always a great option, and even better with a special touch of the sun-dried tomatoes and a good combination of varied spices.
This Creamy Tuscan Garlic Chicken is a spectacular recipe that can accompany cauliflower risotto or zucchini spaghetti. You can also simply serve this dish with some low carb green veggies such as steamed asparagus.
This recipe is relatively quick and easy, and it would make a great family dinner. With easy to find ingredients such as chicken breast, spinach, sour cream, cheese and some herbs and spices, this dish will be a huge hit in your family.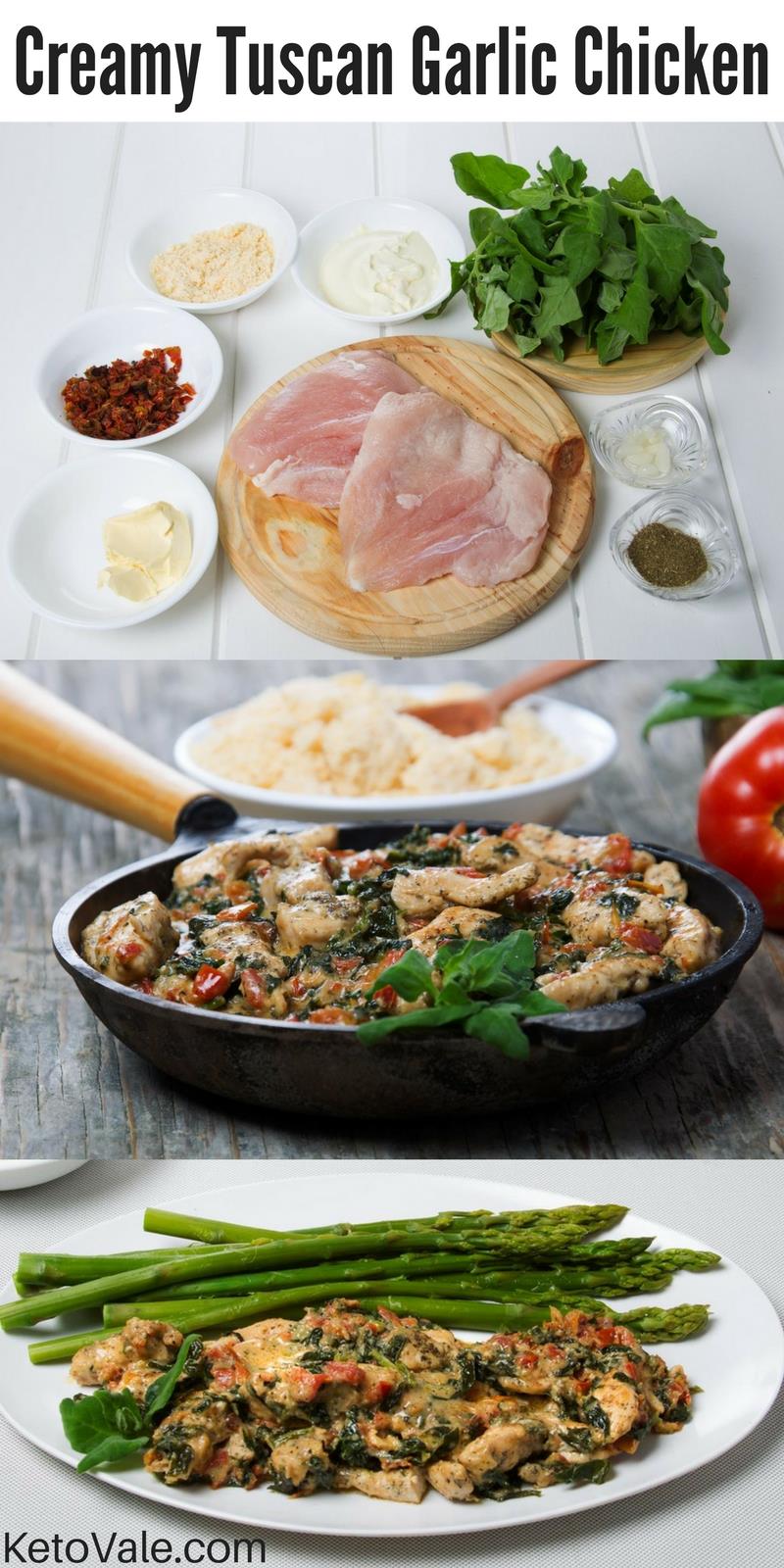 Feel free to save this recipe by pinning this picture to your Pinterest board for later use!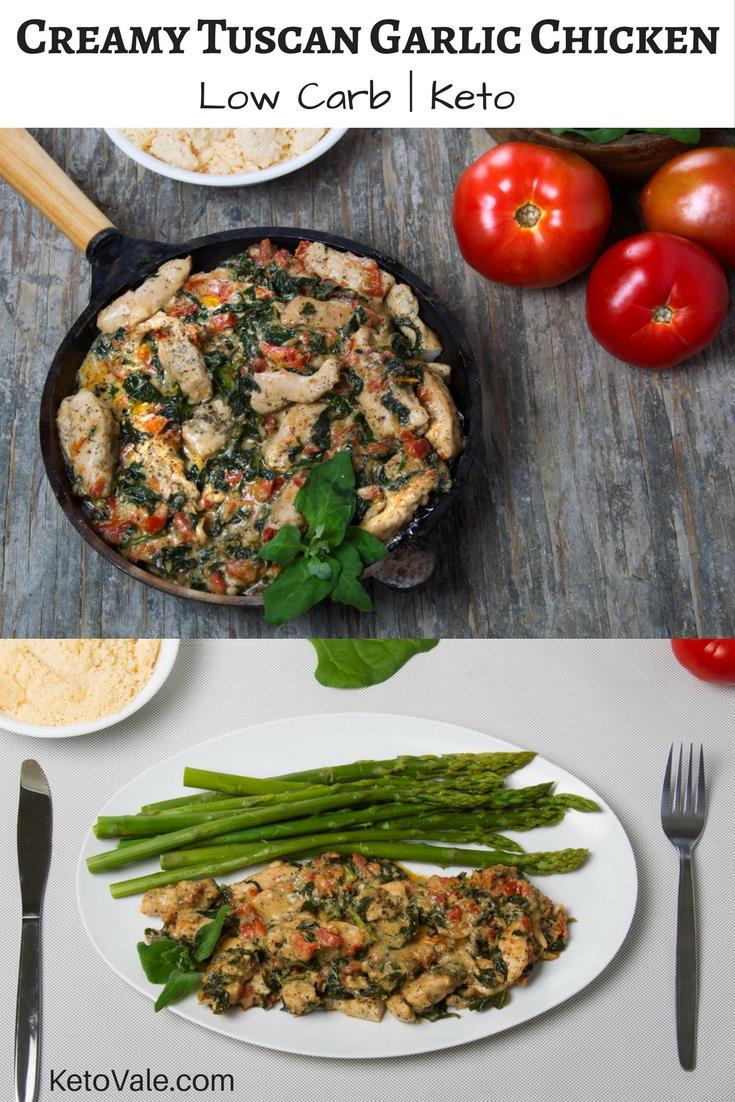 Related:
Receive Our Free 7-Day Keto Meal Plan + Weekly Recipes
Creamy Tuscan Garlic Chicken
Ingredients
1

lbs

chicken breast

Boneless Skinless

1/3

cup

chicken broth

2

tbsp

butter

2/3

cup

sour cream

1/2

cup

Parmesan cheese

3

cloves

garlic

1

tsp

Italian seasoning

1

cup

chopped spinach

1

bay leaf

1/3

cup

sun-dried tomatoes

salt and pepper to taste
Instructions
Crush the salt, pepper, and garlic with a mortar. Crush finely.

Slice your chicken breast to create thin strips. Rub both sides with the crushed spices.

Melt the butter in a hot large pan. Brown the chicken strips in the heated butter. Flip to cook both sides.

Slowly pour the chicken broth into the pan. Add the dried tomatoes, sour cream, and bay leaf. Stir to mix. Flavor with the Italian seasoning and leave to cook for 10 minutes.

Top with the spinach and Parmesan cheese. Dust with additional salt and pepper to produce your desired taste.

Serve in a bowl.
Notes
Macros (per serving): Calories: 322– Fat: 19.5g – Net carbs: 3.3g (total carbs: 3.6g, fiber: 0.3g) – Protein: 33.3g