Keto diet is so wonderful that it helps you to reach your weight goal and keep your body healthy. It also makes you use your imagination and creativity to turn regular foods into ketogenic foods. That is the case with this delicious chicken recipe.
Today we are making low carb creamy shredded chicken breast. We will use a medium-size boneless and skinless chicken breast (about 3 oz). The combination of cream cheese, bacon, and spinach makes this dish super tasty.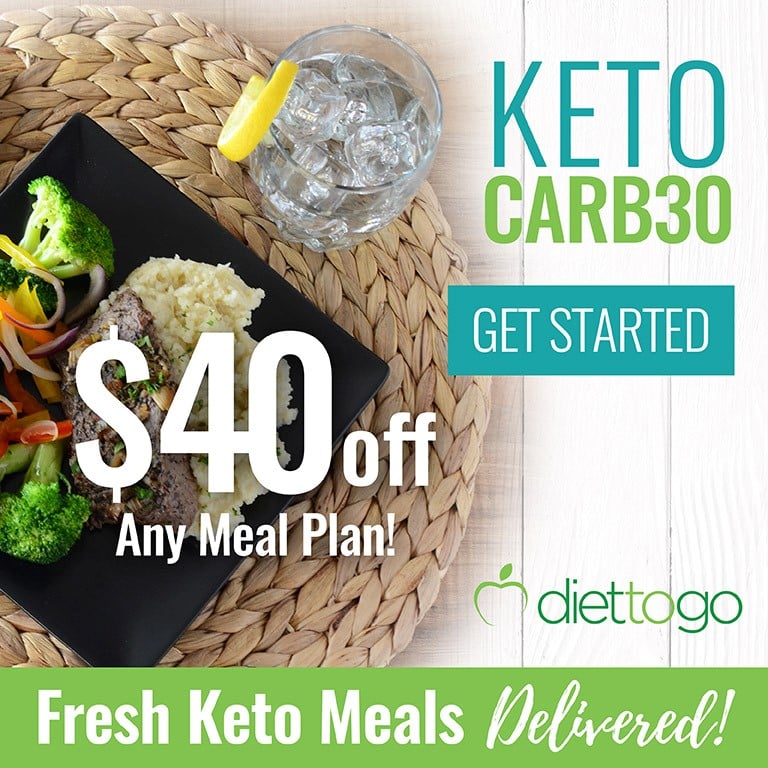 You can also add some mushrooms to the recipe to give it a special touch. With this easy recipe, you don't have to be an expert to come out with the very delicious dish.
This recipe is super simple and easy to follow. It's quick and ideal for lunch and dinner. Let's give it a try.
Feel free to save this recipe by pinning this picture to your Pinterest board for later use!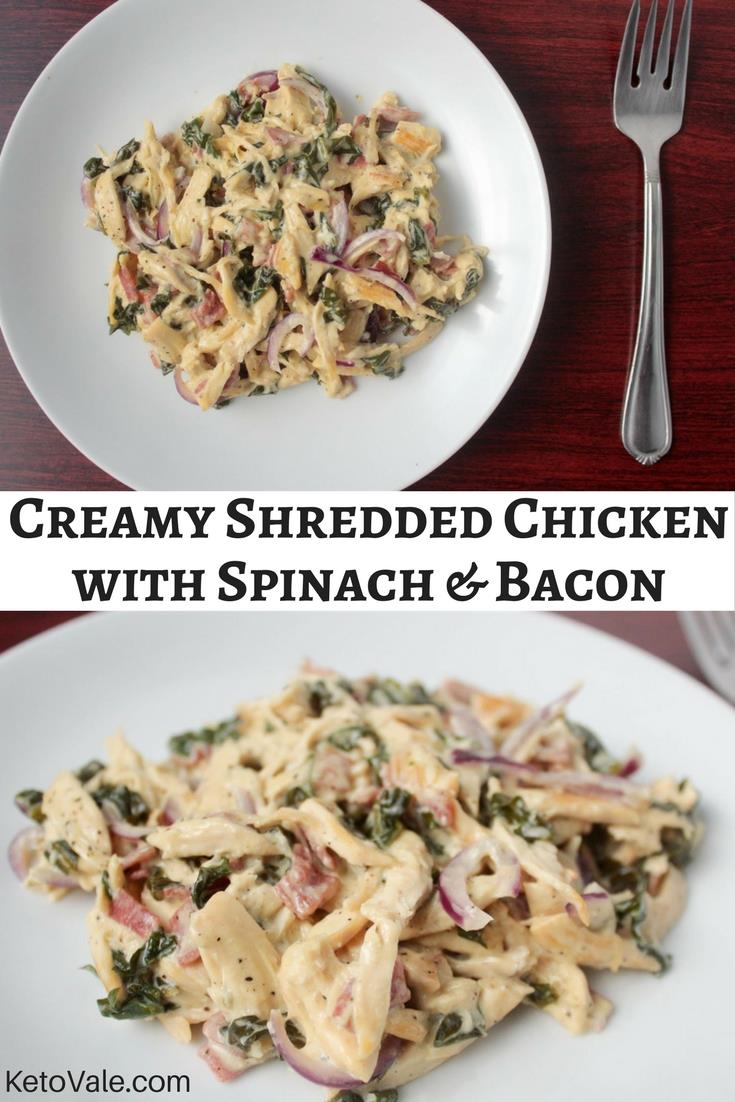 Related:
[thrive_text_block color="orange" headline="Receive Our Free 7-Day Keto Meal Plans + Weekly Recipes"] [thrive_optin color="blue" text="Send me!" optin="55" size="medium" layout="horizontal"][/[/thrive_text_block]/p>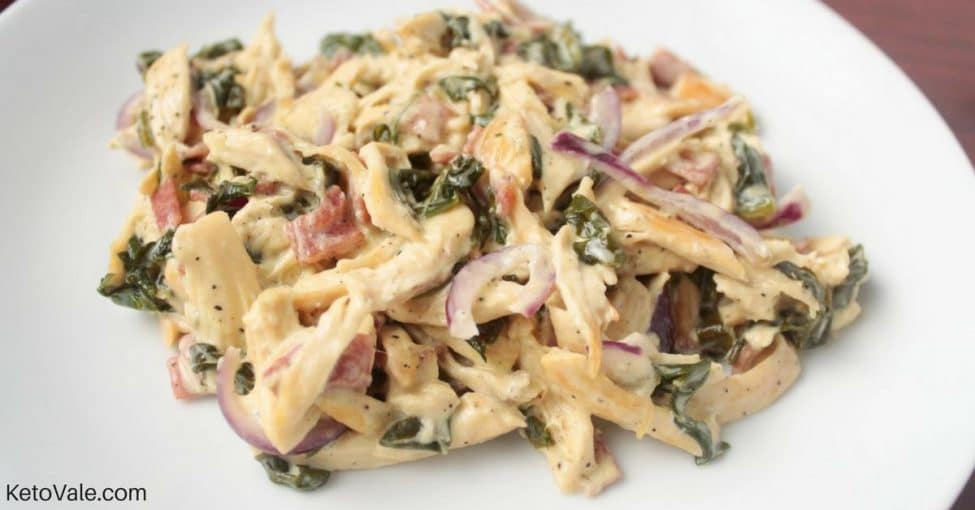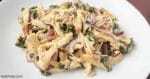 Easy Creamy Shredded Chicken with Spinach and Bacon
Print Recipe
Pin Recipe
Instructions
First, let the chicken boil in hot water. Afterwards, shred it with a fork or with your hands. Set aside.

Pan fry the chopped bacon in melted butter. When the bacon starts producing fats, gently drop the shredded chicken in and cook for 2-3 minutes.

Toss in the spinach and onion into the pan. Leave to soften the vegetables.

Mix in the cream cheese and stir continuously to blend the ingredients. Add more flavor with the Italian seasoning, pepper, and salt.

Transfer to a serving plate and enjoy your meal.
Notes
Macros (per serving): Calories: 383– Fat: 23.2g – Net carbs: 0.9g (total carbs: 1.2g, fiber: 0.3g) – Protein: 40.3g