The keto diet is so wonderful that it helps you to reach your weight goal and keep your body healthy. It also makes you use your imagination and creativity to turn regular foods into ketogenic foods. That is the case with this delicious chicken recipe.
Today we are making low carb creamy shredded chicken breast. We will use a medium-size boneless and skinless chicken breast (about 3 oz). The combination of cream cheese, bacon, and spinach makes this chicken dish super tasty.
You can also add some mushrooms and tomatoes to the recipe to give it a special touch. With this easy recipe, you don't have to be an expert to make a very delicious dish.
Onions are an excellent low-carb food to add to your diet. As a prebiotic food, onions help feed the good bacteria in your digestive system so that your immune health flourishes. This can help improve digestion and keep you healthy during the cold or flu season.
Onions also contain properties that protect against blood clots, support heart health, prevent cancer formation, fight disease with antibiotic-like effects, and reduce the symptoms of asthma (1).
This recipe is super simple and easy to follow. It's quick and ideal for lunch and dinner. Let's give it a try.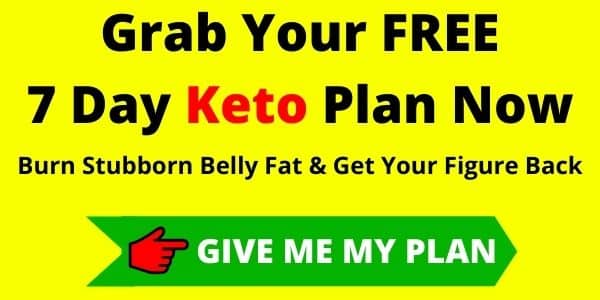 Feel free to save this recipe by pinning this picture to your Pinterest board for later use!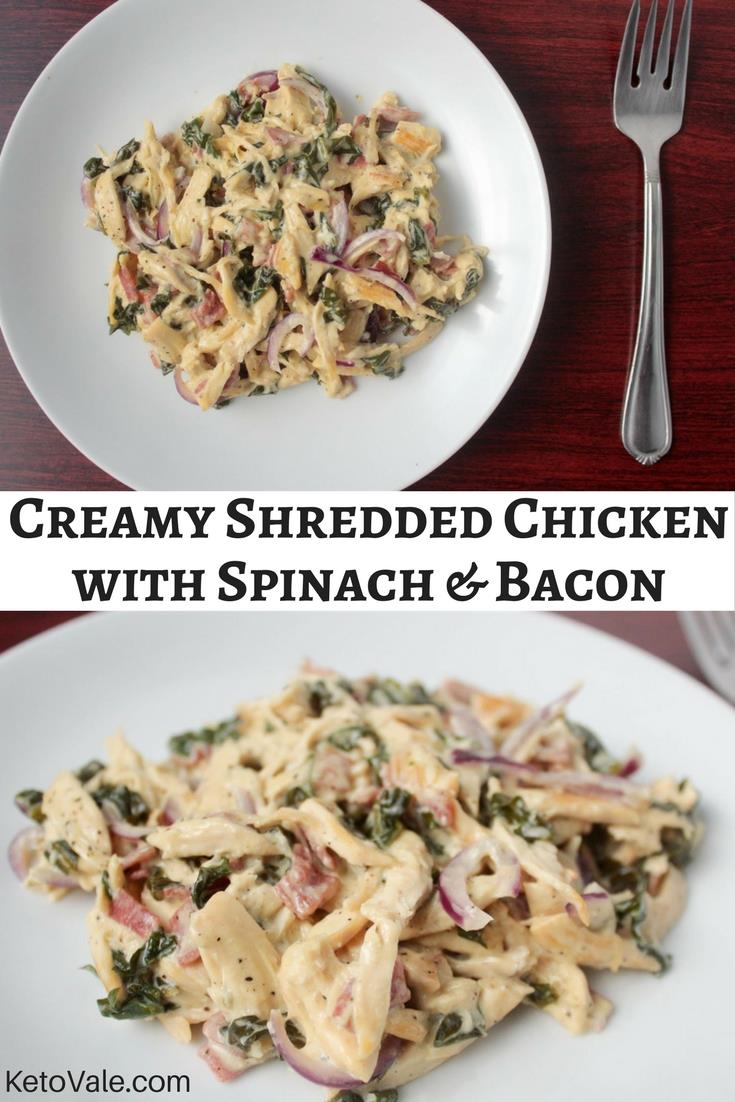 ---
Let's Do It!
Start by boiling the chicken. Once cooked, remove it from the hot water and shred it using a fork, or if you can, using your hands. Set the shredded chicken aside.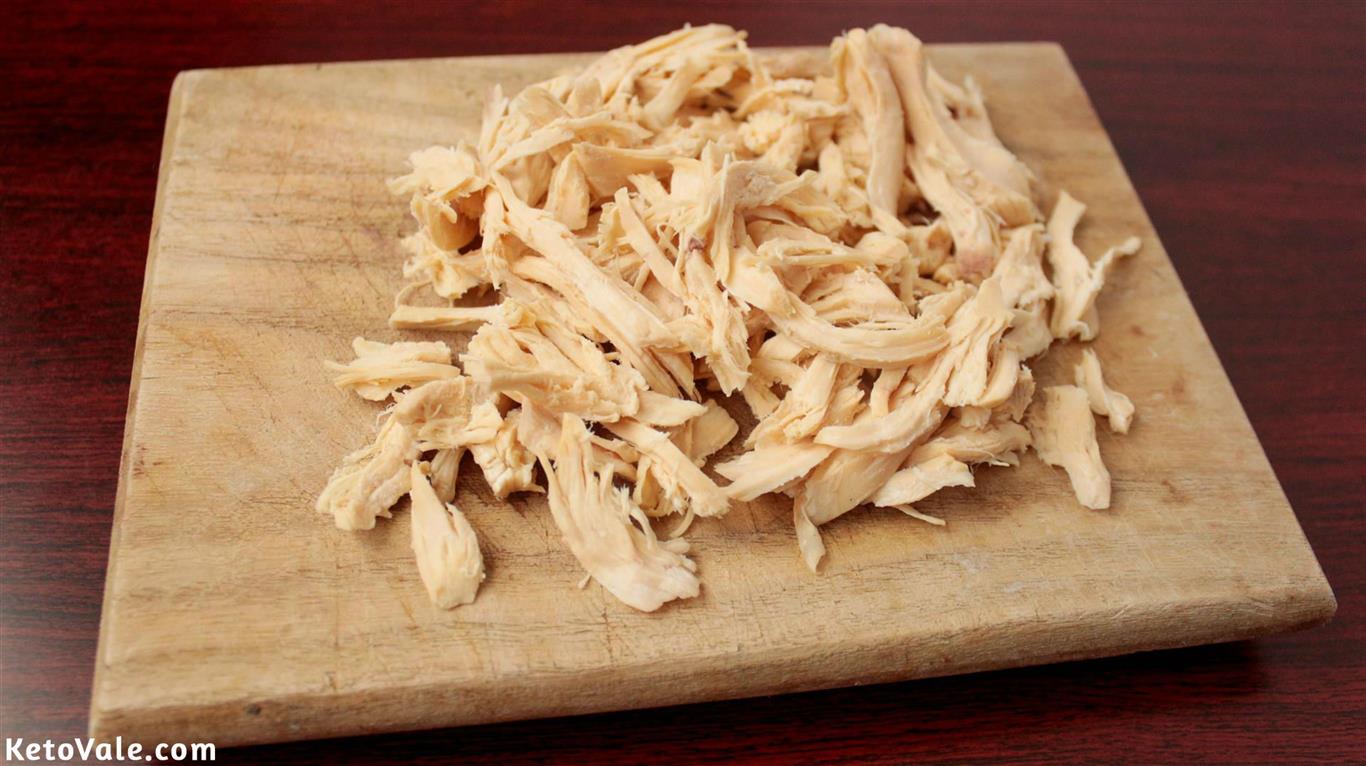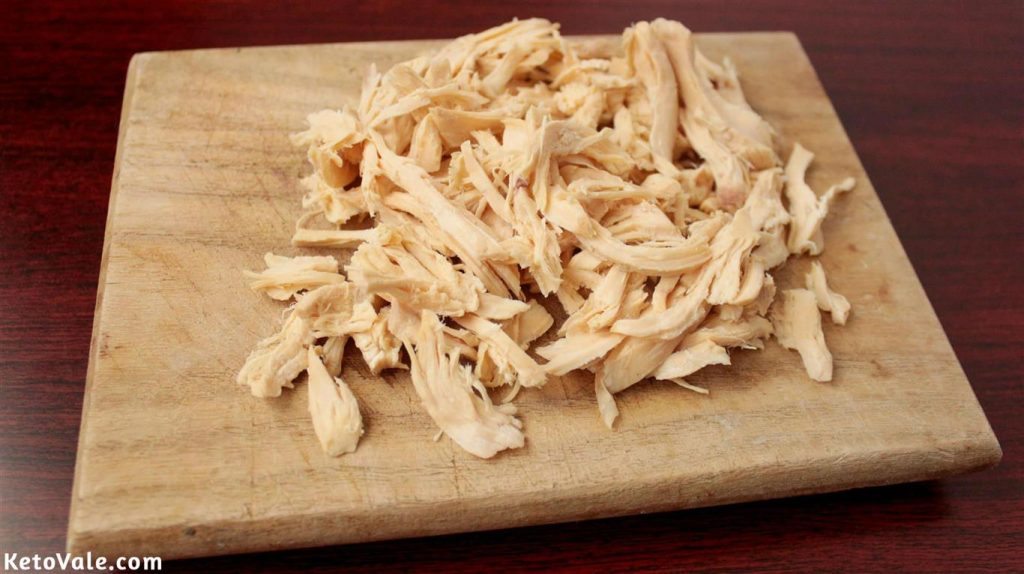 In a pan, melt butter and fry the chopped bacon until it has released its fats. This time, add the shredded chicken and cook it for about 2 to 3 minutes.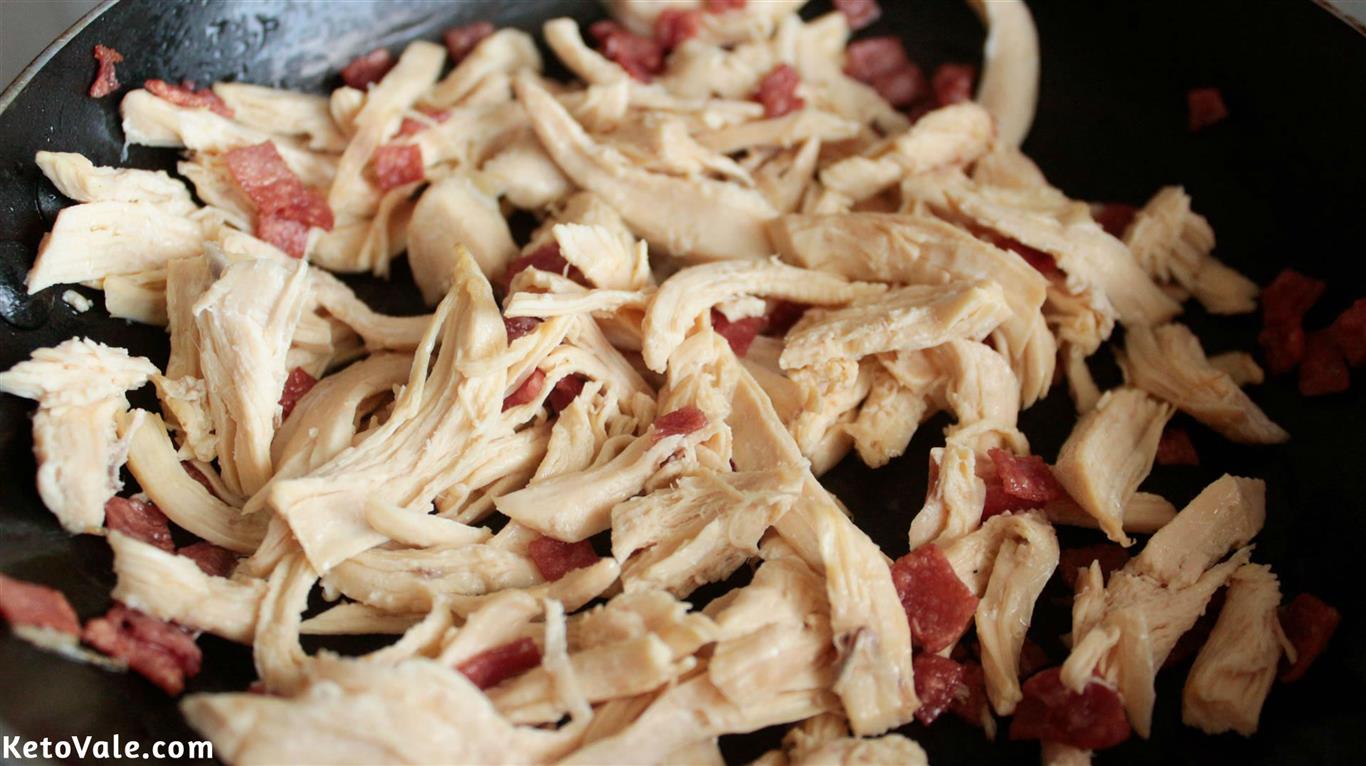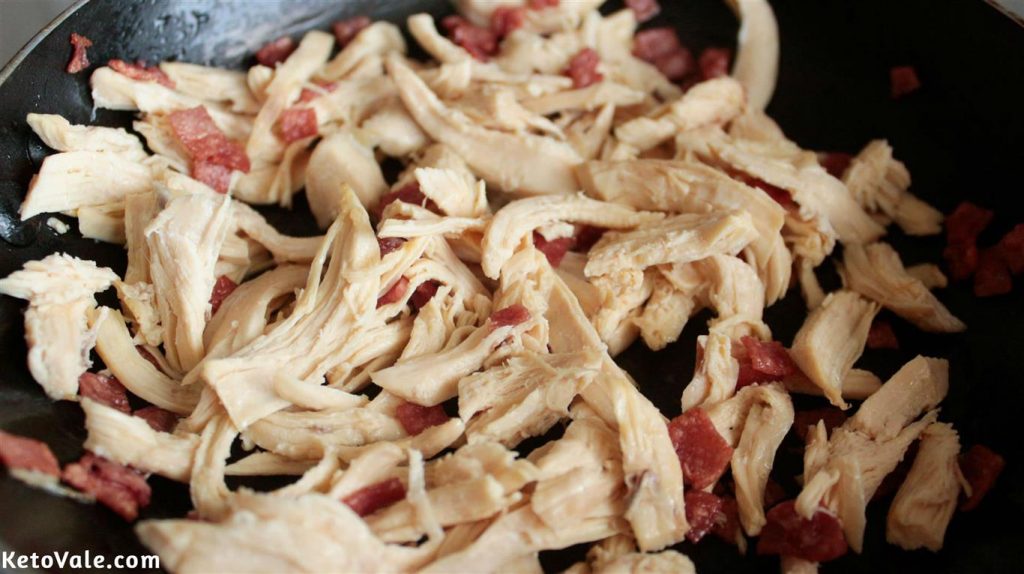 Next, toss in the chopped spinach and onion until both softens.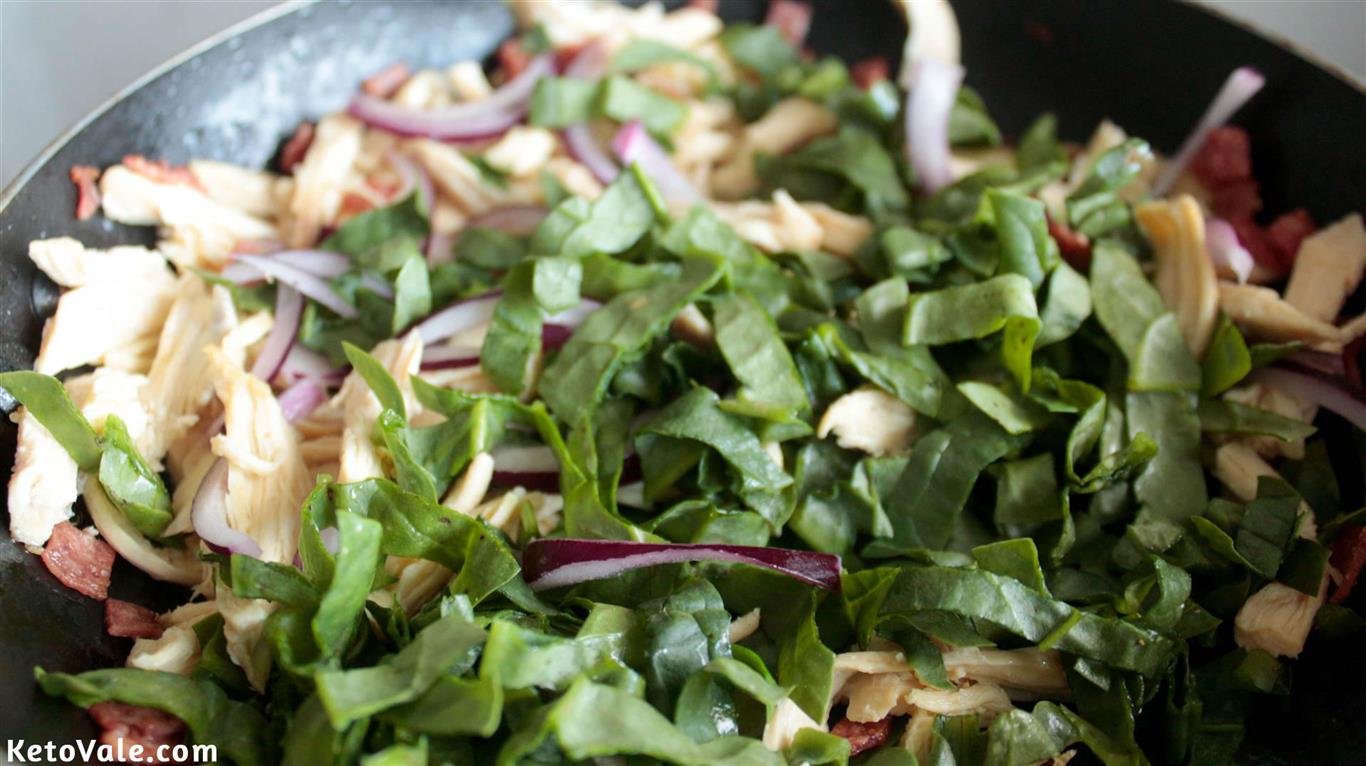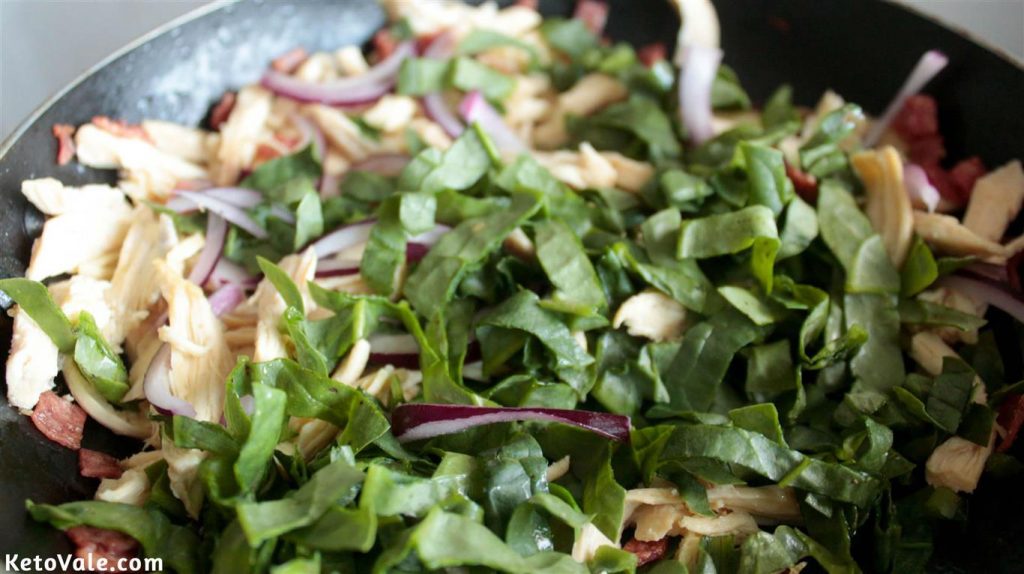 Once the vegetables are ready, add cream cheese, and mix it well with the other ingredients by stirring continuously. You may then add the Italian seasoning together with salt and pepper to taste.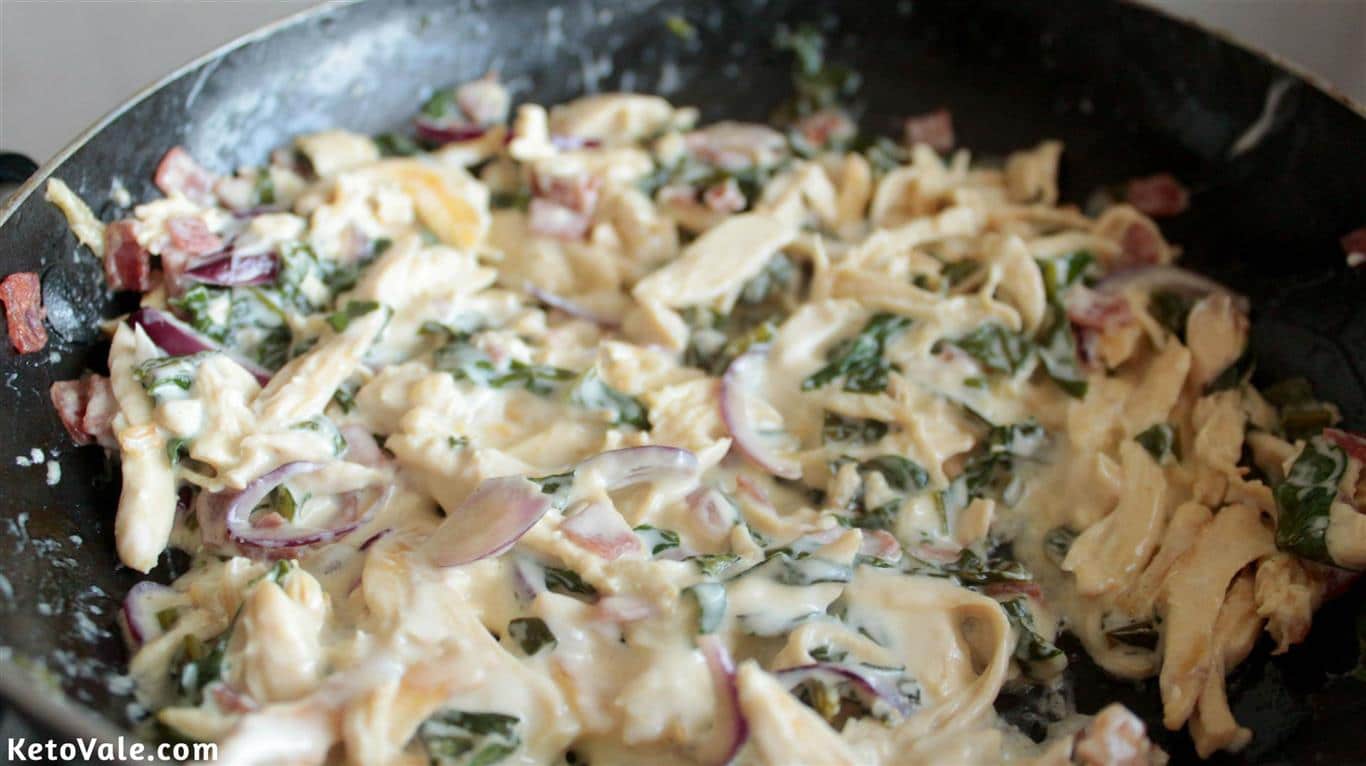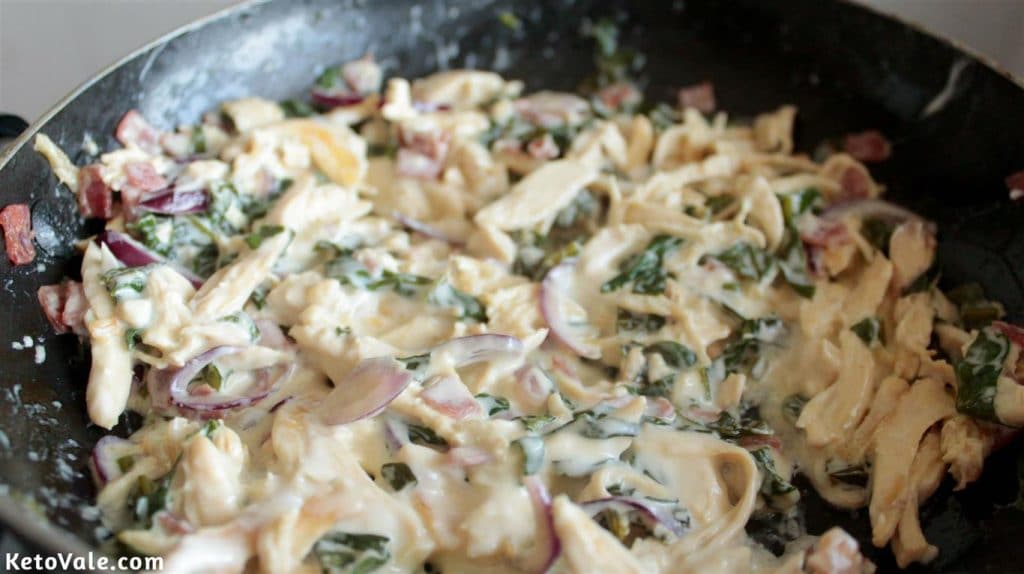 Finally, transfer your creamy dish on a serving plate. Enjoy!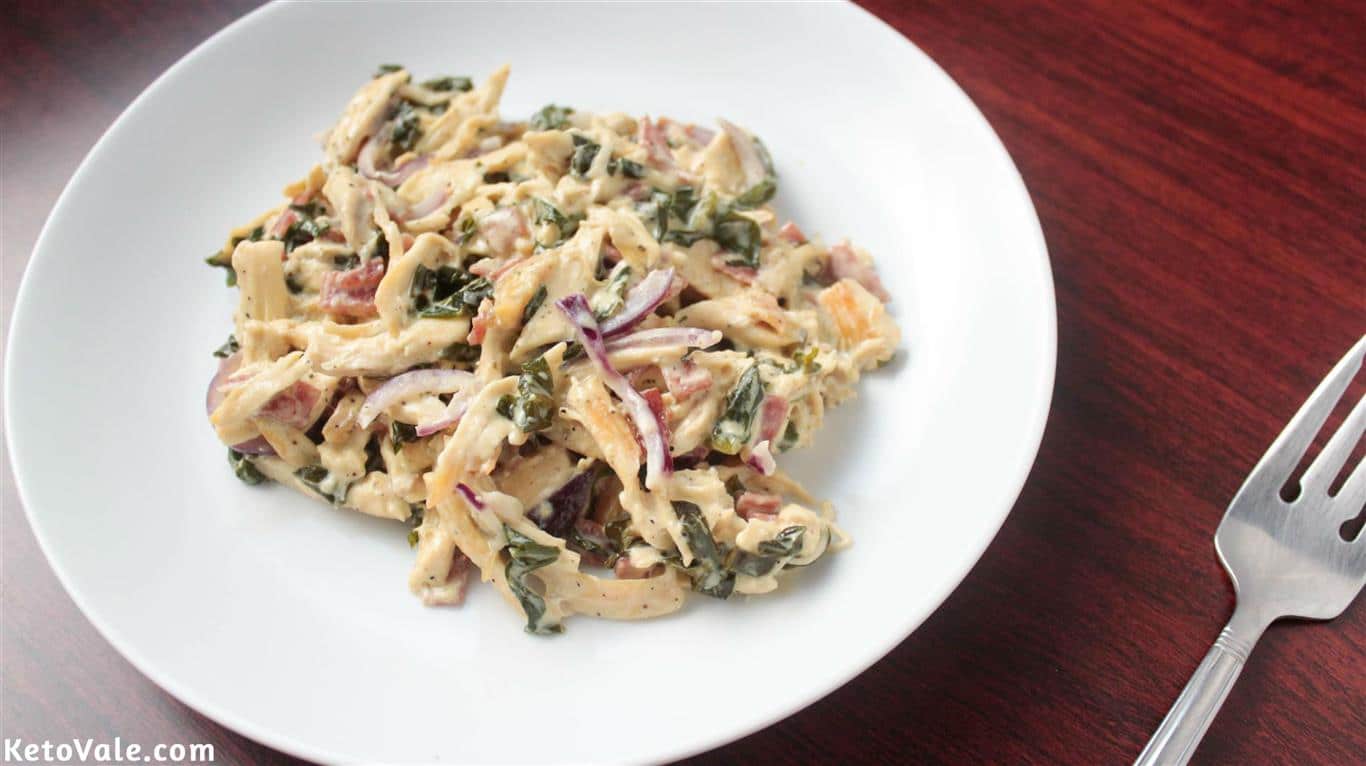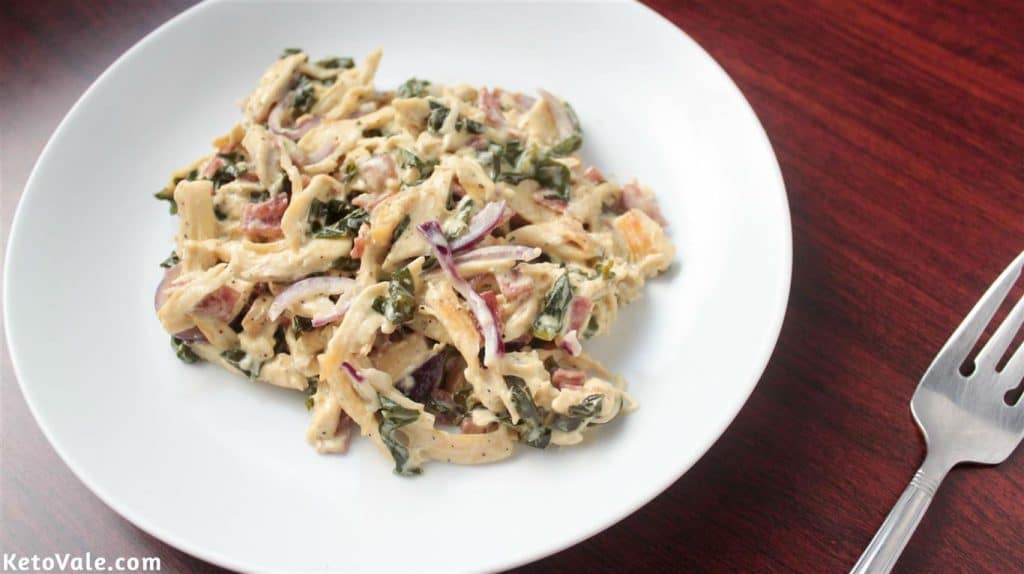 Related:
Easy Creamy Shredded Chicken with Spinach and Bacon
An easy and tasty low-carb creamy chicken with spinach and crispy bacon bits.
Instructions
First, let the chicken boil in hot water. Afterwards, shred it with a fork or with your hands. Set aside.

Pan fry the chopped bacon in melted butter. When the bacon starts producing fats, gently drop the shredded chicken in and cook for 2-3 minutes.

Toss in the spinach and onion into the pan. Allow the vegetables to soften.

Mix in the cream cheese and stir continuously to blend the ingredients. Add the Italian seasoning, pepper, and salt.

Transfer to a serving plate and enjoy your meal.
Nutrition/Macros
Nutrition Facts
Easy Creamy Shredded Chicken with Spinach and Bacon
Amount Per Serving
Calories 333
Calories from Fat 216
% Daily Value*
Fat 24g37%
Cholesterol 126mg42%
Sodium 1521mg63%
Potassium 502mg14%
Carbohydrates 2g1%
Protein 27g54%
Vitamin A 1287IU26%
Vitamin C 3mg4%
Calcium 42mg4%
Iron 1mg6%
* Percent Daily Values are based on a 2000 calorie diet.
Pin To Save This Recipe