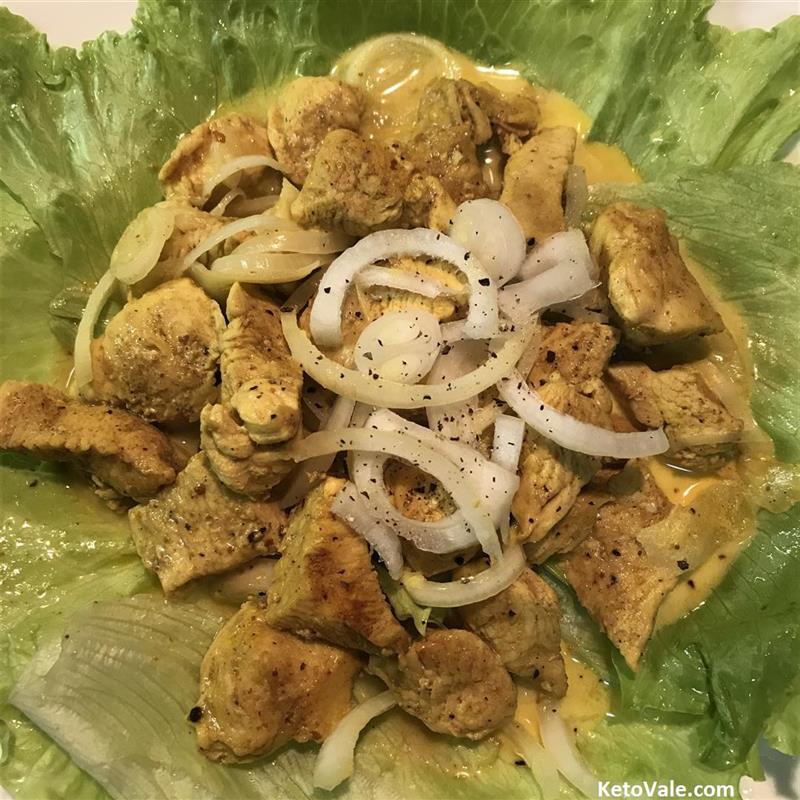 Easy Chicken Curry With Coconut Milk
A very simple chicken curry dish that you can make for your family. High in protein and fat, this quick, simple, and easy filling recipe is a good choice when you want to try something different for dinner without spending too much time to prepare.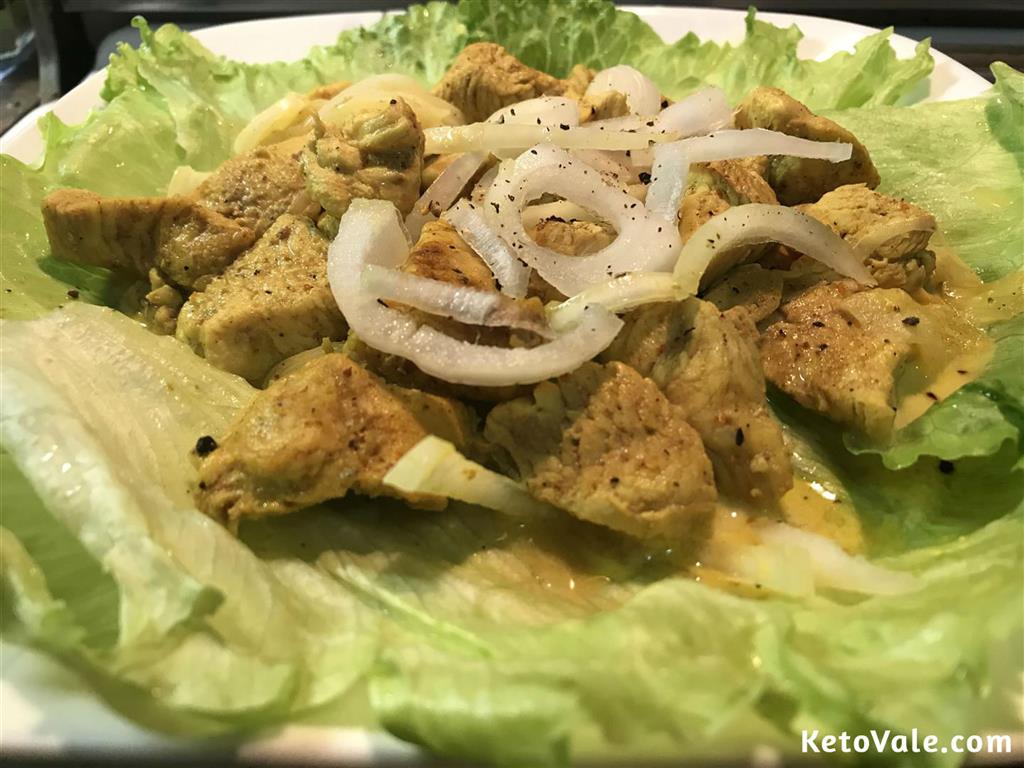 Receive Our Free 7-Day Keto Meal Plans + Weekly Recipes
Related: Curry Soup with Beef and Coconut Milk
Chicken Curry With Coconut Milk
Ingredients
300

g

chicken breast

1/2

onion

minced

2

cloves

garlic

minced

2

tsp

curry powder

2

tbsp

olive oil

1/2

cup

coconut milk

salt and pepper to taste
Instructions
Slice the chicken breast in any size you prefer.

Set a medium skillet over medium heat and pour the olive oil in.

Sauté the minced garlic and onion in the heated oil for 20-30 seconds.

Throw the chicken pieces into the pan. Mix well for 30 seconds before adding the curry powder.

Pour some water (or chicken stock) into the pan. Let it simmer covered with the lid for 10-15 minutes until the chicken is cooked through.

Pour the coconut milk into the mixture as well. Mix continuously. Bring to a boil.

Remove from the heat and top with coriander or raw onion for a better flavor. Season with salt and pepper to your liking.

Place on top of lettuce leaves and serve.
Notes
Macros (per serving): Calories: 451 kcal – Fat: 32.4 g – Net carbs: 5.4 g (total carbs: 8 g, fiber: 2.6 g) – Protein: 33.9 g You can replace coconut milk with coconut cream if you want to have a richer and thicker flavor. Remember to add coconut milk last as if you add it too early or cook it too long on high heat, the coconut milk will turn into coconut oil and you will lose the creamy texture and taste.