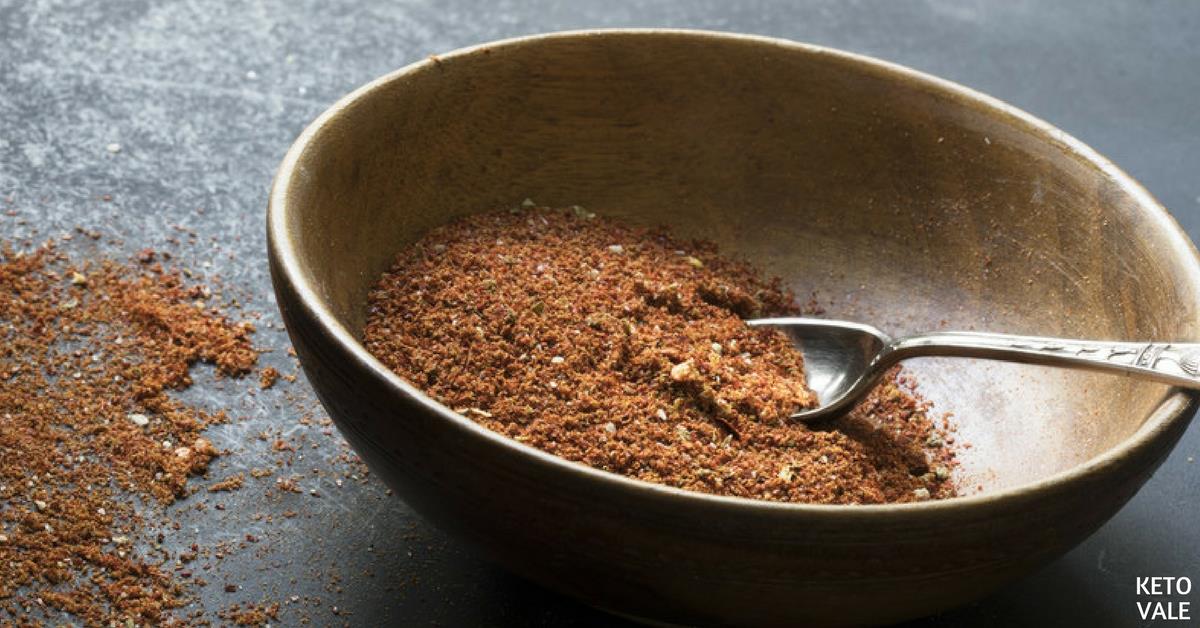 Keto Homemade Taco Seasoning
Taco seasoning is one of our favorite spice mixes to season meat, especially in our low carb Mexican cuisine. Unfortunately, store bought taco seasoning is not so keto-friendly. It contains things such as potato starch, corn starch, vegetable oil, sugar and other nasty stuff.
Today we'd like to show you our homemade low carb and keto-friendly taco seasoning that you can prepare and store in a container for later use.
Receive Our Free 7-Day Keto Meal Plan + Weekly Recipes
Homemade Taco Seasoning
Instructions
Blend all the ingredients in a bowl. Stir well with a spoon.

Prepare a spice jar. Transfer the mixed seasonings in the jar and keep for future use.
Notes
This should makes about 20 tbsp of taco seasoning. Here is the nutritional information per tablespoon: Macros (per serving): Calories: 13 – Fat: 0.6g –  Net carbs: 1.2g (total carbs: 2.3g, dietary fiber: 1.1g) – Protein: 0.6g