It's hard to imagine ordering anything low-carb at a restaurant with the words "fried chicken" in its name, but we're here to show you it can be done!
While it's always best to prepare your meals at home using high-quality keto-approved ingredients, we understand that sometimes fast food happens.
If you find yourself in need of a low-carb meal and KFC is your only option, then you can make it work. Here's how.
Tips For Ordering at KFC
You might be able to make the macros work into your low carb diet for a day, but fast food meals are not suitable for more than a once-a-month emergency.
We admit that there are lots of better fast food choices around than Kentucky Fried Chicken. Even McDonald's has more low-carb food options!
Still, their menu offers a few low-carb options that are finger-lickin' good and won't cause you to plummet out of ketosis.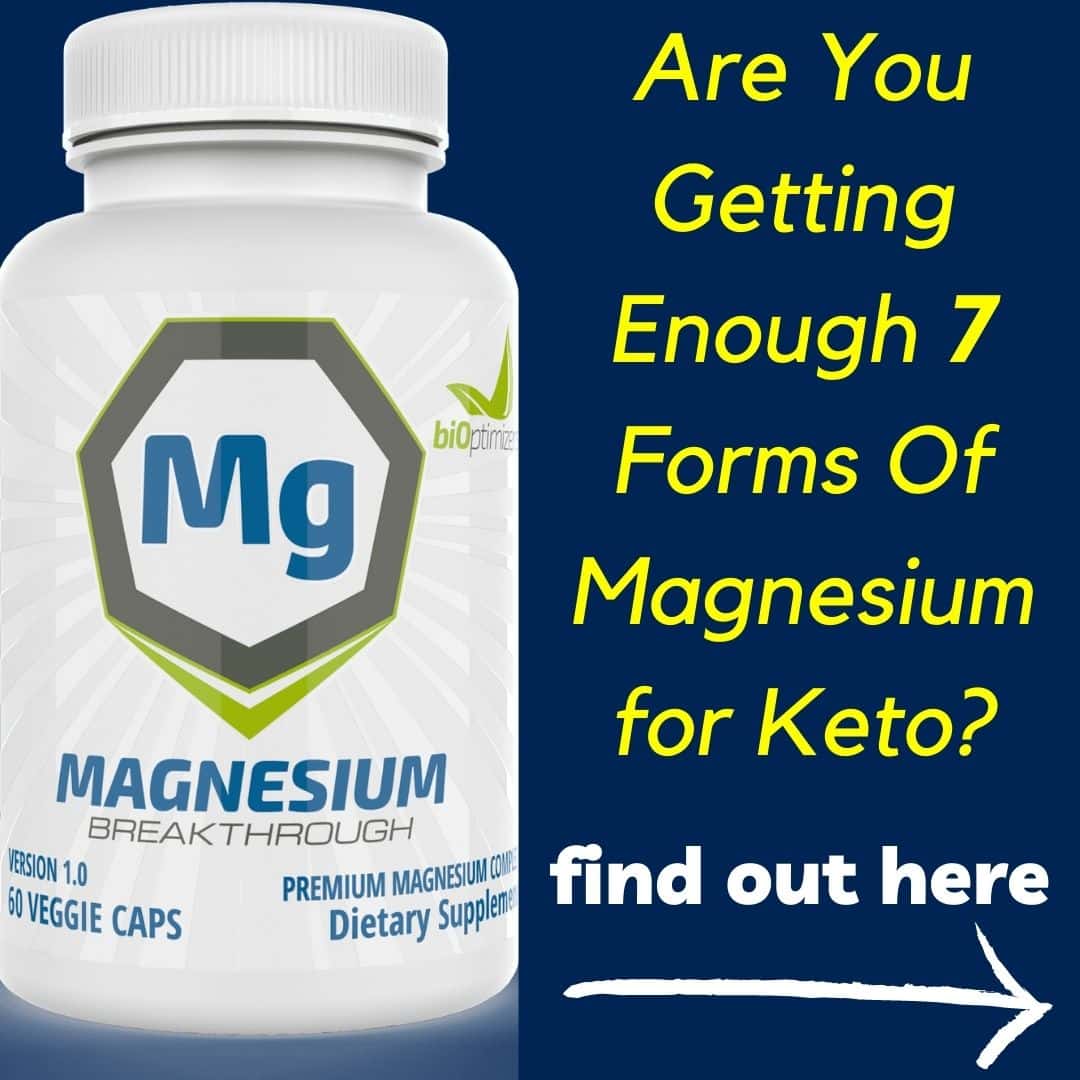 Here are the top three lowest carb dishes that you can get at KFC based on the calculations provided by their nutrition calculator:
Kentucky Grilled Chicken (one piece/drumstick has 90 calories, 0 carbs, and 4 grams of fat)
Side caesar salad and side house salad (Caesar salad has 40 calories and 1 gram net carbs without the croutons; the side salad has 15 calories and 1 gram of net carbs)
Original Recipe Chicken (one piece/drumstick has 120 calories, 3 grams of carbs and 7 grams of fat; beware that this chicken is breaded)
As the name implies, the majority of their foods are fried. So you'll either need to become good at picking off the breading from your chicken or asking for grilled chicken instead. Here are some tips for making it work at KFC.
Note: fast food options aren't strict keto. It's okay for low carb diet but if you're following keto, try to cook your own meals and follow a healthy keto plan.
#1. Utilize the nutrition calculator on the KFC website
If you happen to know ahead of time that you'll be eating KFC later, then make it worth your while by hopping on their website and looking at their nutritional calculator. It's a handy tool that allows you to build and customize your meal so you can see your macronutrient and calorie breakdown.
To use it, you'll first need to choose your meal. Then select the item you're ordering. You can customize your order by picking which recipe you ordered.
For example, if you were to look up the nutritional information for their World's Famous Chicken and pick the "chicken on the bone" option, you could then plug in "original recipe chicken breast" and see that one piece contains 390 calories, 21 grams of fat, 11 grams of carbs (9 grams net carbs), 2 grams of fiber, and 39 grams of protein.
You could then click on the ingredients list and determine what's in your food.
#2. Stick with grilled chicken
The side dishes at KFC are not nutritious and high in carbs. You shouldn't eat them even if you're not on the ketogenic diet! We're looking at pot pie, biscuits, and macaroni and cheese.
Because of this, you'll want to stick with grilled chicken and not much else. This might be tricky as most of the options on their menu state that the chicken is crispy, which is another word for breaded and fried. Always ask ahead of time if you can get your sandwich or bucket of chicken grilled to avoid the breading.
Here's another tip: go with wings instead of chicken breast for a higher fat content.
#3. Get a side salad
We didn't readily see salad options on the menu at KFC at first glance, but after some digging, it turns out you can get a side salad with lettuce and tomato and nothing else.
Make sure you ask for the salad to be dry as any dressing you put on it would contribute to the sugar and carb count, unless it's olive oil and vinegar. A side caesar salad would also work. Just make sure you hold the croutons.
The green beans are another good option if you are not following a strict keto diet. They contain 2 grams of net carbs per serving.
#4. Don't be tempted by different preparations
Any restaurant that specializes in fried chicken is going to offer a few different tasty preparation options. For example, you can get your chicken at KFC prepared in the following flavors:
Nashville hot chicken
Georgia gold chicken
Smoky mountain BBQ chicken
Hot honey chicken
Keep in mind that fast food flavorings are just another way to add more harmful ingredients to your already low-quality food. Here's a perfect example.
One piece of Nashville hot chicken contains 770 calories, 60 grams of fat, 21 grams of carbs, 1 gram of fiber (20 net carbs), and 35 grams of protein. The first ingredient listed on the website is partially hydrogenated soybean oil followed by brown sugar and a bunch of preservatives.
Always stick with the original recipe as it means that you'll be indulging in fewer ingredients and don't be tempted by different preparations.
#5. Don't be afraid to get dirty
If push comes to shove and your KFC accidentally gives you crispy instead of grilled chicken, then you may have to get a bit dirty and use your fingers to pick off the breading.
You can always eat the inside of any crispy chicken dish by peeling off the breading and tossing it. Colonel Sanders won't be happy about it but you just have to do what's best for you.
You may want to order a fork and knife with your chicken so you can cut off any breading. The fork will come in handy for eating your side salad with, too.
#6. Say no to dipping sauces
Dipping your chicken in sauce might seem harmless, but it's a good way to tack on added sugars and carbs that are detrimental to your keto diet. Here is a list of the sauces at KFC that you'll want to stay away from:
Finger Lickin' Good™ Sauce
Honey BBQ Sauce
Honey Mustard
Creamy Buffalo
Sweet N' Tangy
Buttermilk Ranch
According to the nutrition guide, the best option (if you must use sauce) is the Heinz buttermilk dressing, which contains 1 gram of carb per serving.
What To Order At KFC
We're afraid the list of low-carb friendly options at KFC for breakfast, lunch and dinner won't be nearly as long as some of the other fast food restaurants we've covered, but you have at least one good option: get a bucket of grilled chicken.
KFC offers a few different options for their buckets of chicken. You can get an eight piece, 12 piece or 16 piece bucket. Always get the original recipe and ask for grilled chicken instead of crispy. And as always, hold the sauce.
According to the KFC website, one grilled drumstick contains 90 calories, 0 grams of carbs, and 4 grams of fat. A few pieces should be enough to tide you over as a snack until you can get to a real ketogenic meal.
These bucket meals come with biscuits, desserts, drinks, and side dishes, so save yourself the temptation and ask them to hold these. The only food you can get to accompany your bucket of chicken is a side salad without dressing or croutons.
Foods To Avoid at KFC
The list of foods to avoid at KFC is much longer than the list of foods you can eat, but we wanted to display them here so you don't get tempted.
Stay away from these dishes at KFC unless you don't mind picking the breading off your chicken.
Smoky mountain BBQ chicken tenders
Nashville hot chicken tenders
Georgia gold honey mustard BBQ chicken tenders
Original recipe crispy chicken bucket
Extra crispy chicken bucket
All chicken tenders
Popcorn chicken
All KFC Go Cups
Crispy colonel sandwich
Smoky mountain BBQ sandwich
Nashville hot sandwich
Georgia gold sandwich
Chicken littles
Double crispy colonel sandwich
$10 chicken shares (unless you can get them grilled and not crispy)
$5 and $20 fill ups (unless you can get them grilled and not crispy)
Big box meals
All side dishes (mashed potatoes and gravy, coleslaw, macaroni and cheese, green beans, whole kernel corn, seasoned potato wedges, and biscuits)
All combos
All kids meals
KFC famous bowl
Pot pie
All drinks besides unsweetened iced tea
All sauces
All desserts (cookies and cakes)
All Mac and Cheese bowls
Conclusion
When it comes to eating fast food, there really is no ideal situation. You'll be consuming low-quality meats with harmful chemicals, added sugars, and vegetable oils. Because of this, we recommend preparing your meals at home and bringing them with you throughout the day.
If you're craving crispy chicken, you can try making this Crispy Keto Fried Chicken and Baked Coconut Chicken Tenders.
If you find yourself in a pinch and KFC is the only restaurant nearby, then go for a bucket of grilled chicken with a side salad. All other food options at KFC are crispy or covered in sauce, which means that they will contribute more carbs to your day then your ketogenic diet allows for.
Up Next: Top Low Carb Fast Food Restaurants and Options
Enjoy this? Share this post to save for later!