Chicken drumsticks have been everyone's favorite ever since. Well, who doesn't? This makes a perfect addition to any table, whether you have an occasion or not. And with today's recipe, I'm sure you will keep coming back to make more even on regular dinner nights.
The Sichuan Dry Rub Chicken Drumsticks is not your ordinary chicken drumsticks. They are cooked to perfection to please everyone in your table, may they be dieters or non-dieters. The major ingredient we need is the chicken legs, of course.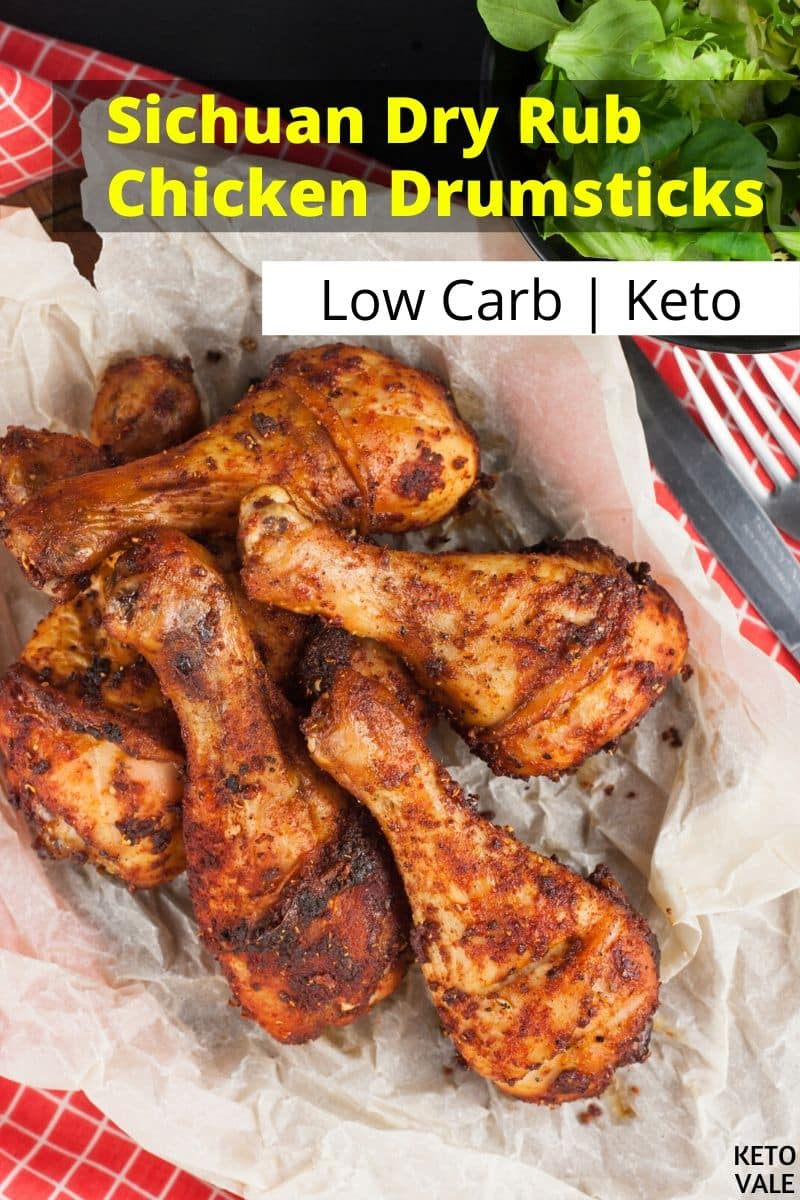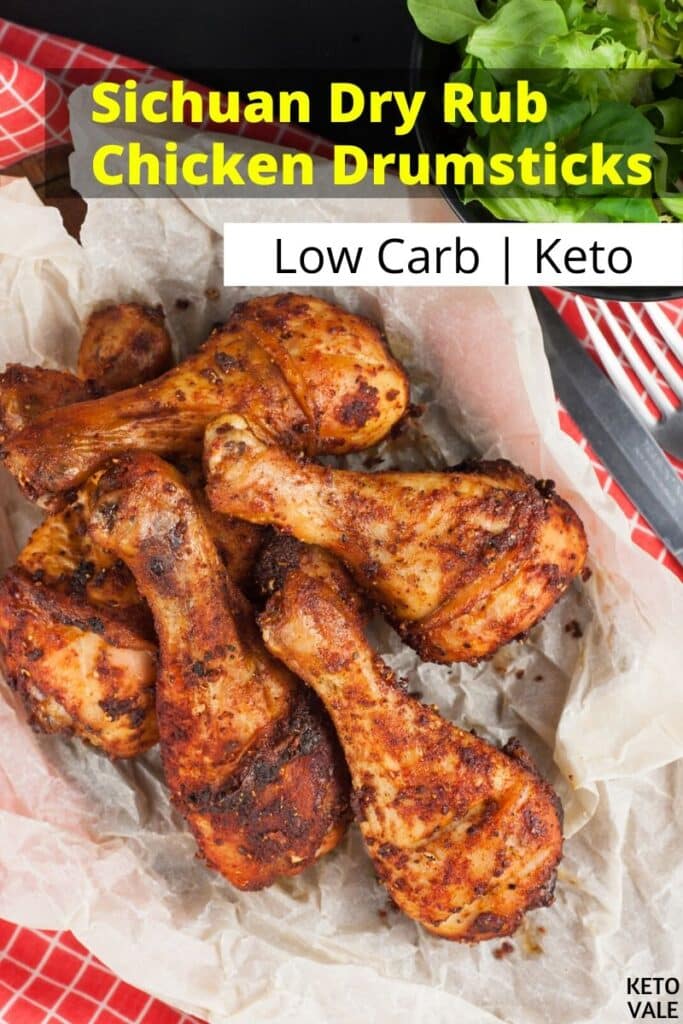 Chicken legs can be quite easy to prepare for a homemade dish and don't require any professional experience to be cooked. What makes this ingredient perfect for our recipe is that it gives us a feeling of satiety and prevents us from eating unnecessary snacks between meals.

This part of the chicken is also a good source of protein, a handful of other vitamins, and amino acids. What is good about chicken is that has no carbohydrates at all and offers 47% of your daily protein needs that keeps muscles strong and 49% of your daily selenium needs that help maintain your immunity and thyroid health.

As a spice, I used Sichuan peppercorns. Peppers are an excellent source of antioxidants, vitamins, and essential oils. It contributes to the digestion power of our body as it increases the enzymes and gastric juice in the gut. Sichuan peppercorn also has a unique aroma and makes a perfect addition to any meat. 

For a better flavor, I will add some chilli and garlic powder and some grated ginger. You will only need about 40 minutes of preparation before serving this meal to your family. You can also add any other spice, but remember to stick with keto-approved ones. 
Also, if you love dry rub foods, try this keto pork ribs in oven.
---
Let's Do It!
Let the oven preheat at 400F as you prepare the ingredients.
Combine all of the dry rub spices in a bowl.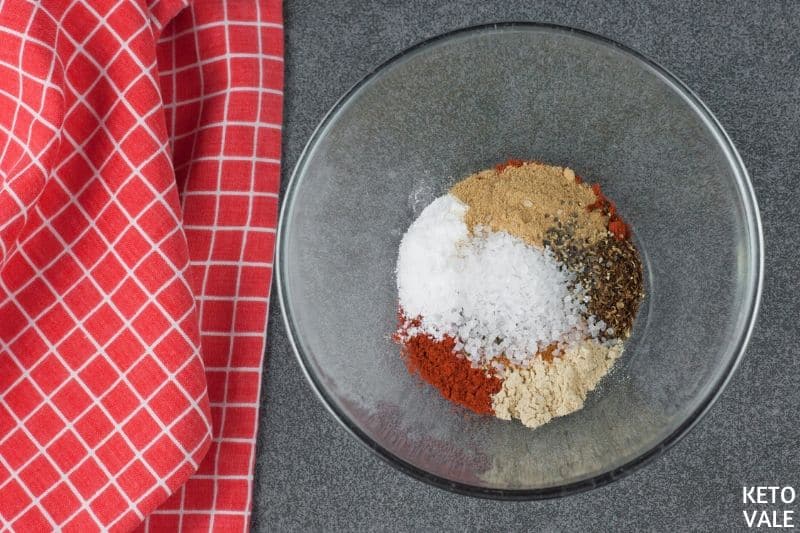 With some paper towels, dry your chicken legs to remove any unwanted liquids.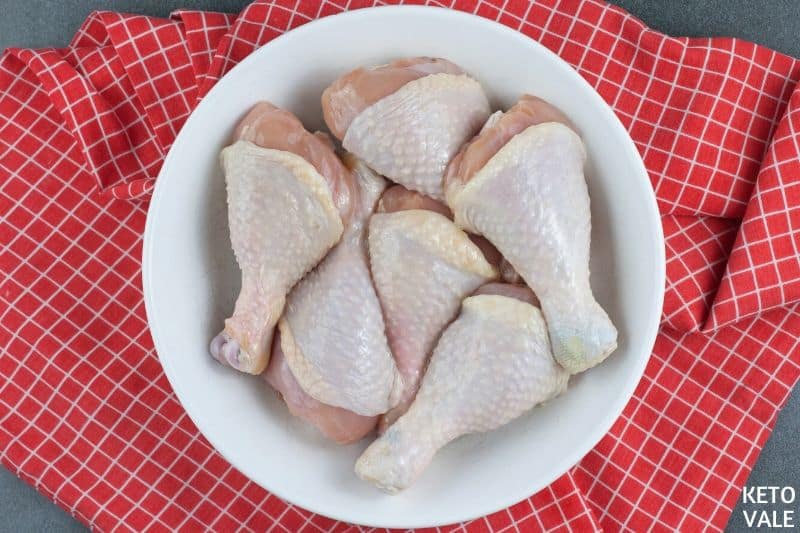 Place the drumsticks in a large bowl. Cover each piece with olive oil to make the seasonings stick to the chicken.
Rub the mix mixed seasonings in the drumsticks as well.
Place the drumsticks on a rack and set it over a baking dish and leave in the oven for 20 to 25 minutes.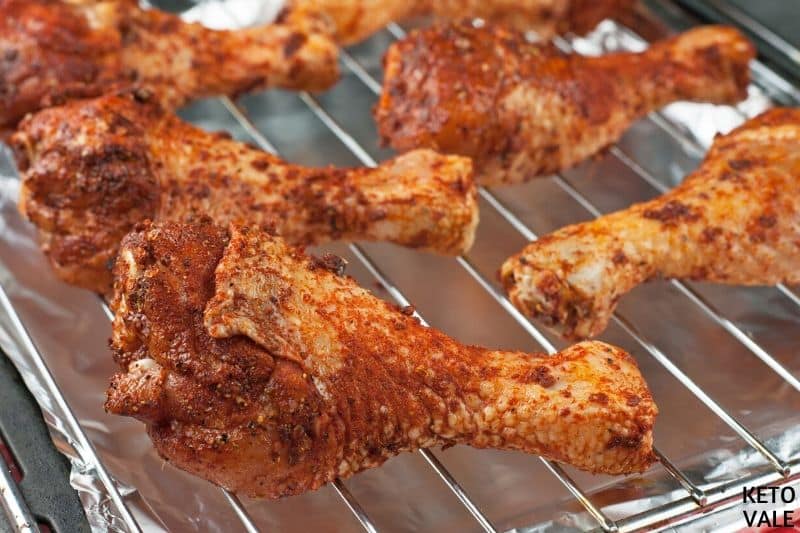 Reduce the oven broiler to a low setting and let the drumsticks broil for 5 to 10 more minutes.
Transfer the chicken to serving plates and serve with your favorite greens.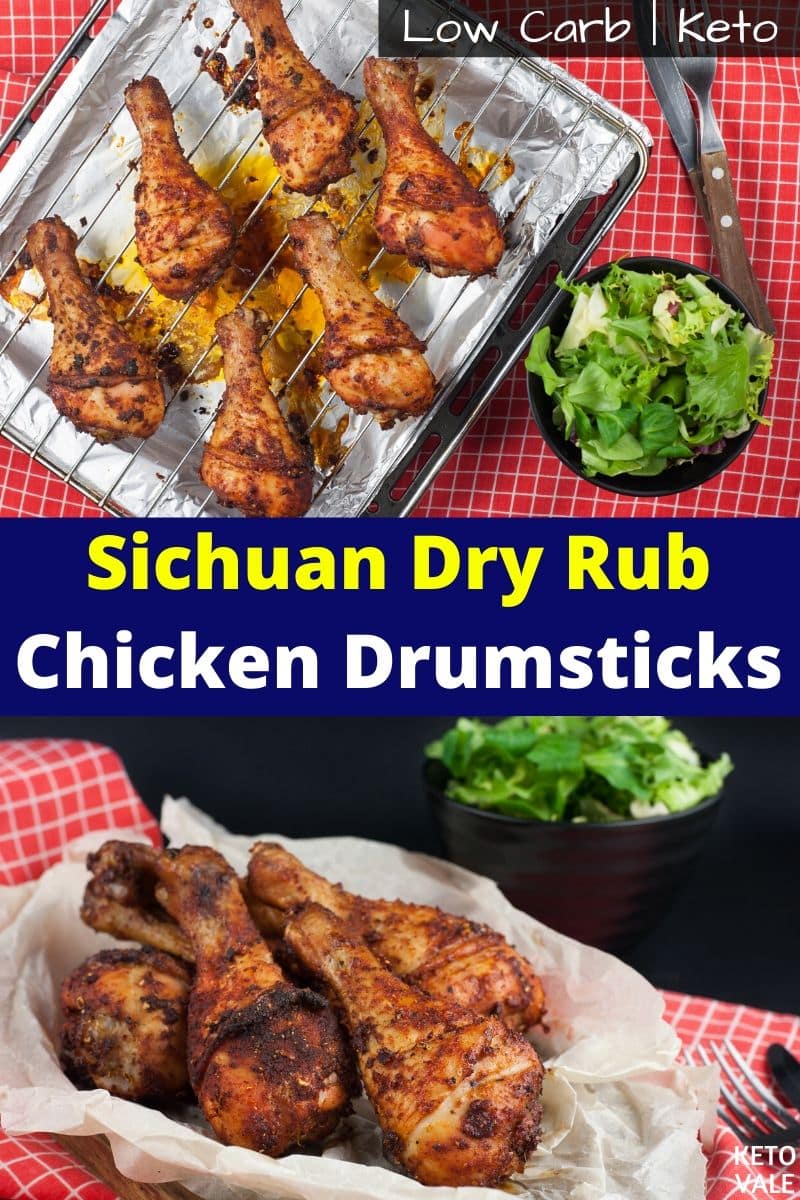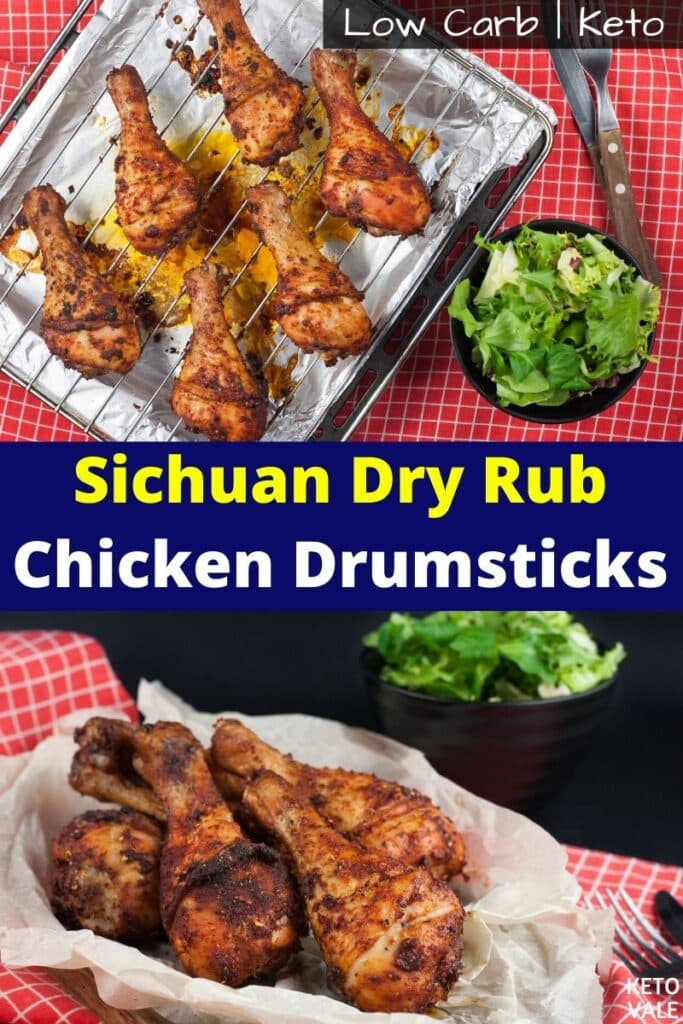 More keto chicken drumsticks recipes:
Keto Sichuan Dry Rub Chicken Drumsticks
A low-carb and keto-friendly Sichuan dry rub chicken drumstick recipe made with ginger and garlic powder.
Instructions
Preheat oven to 400 F.

In a bowl mix all spices for a dry rub.

Use some paper towels to dry the drumsticks and remove unnecessary liquids.

Transfer to a large bowl. Rub some olive oil on each piece so the seasonings will stick.

Add mixed seasonings and rub it in. Make sure to rub it in well and let the drumsticks absorb the flavor.

Arrange the drumsticks on a rack and place it over a baking dish. Bake for 20-25 minutes put the oven broiler on the low setting and let it broil for 5-10 more minutes.

Place the drumsticks on the plate and serve with some leafy greens. Enjoy while hot.
Nutrition/Macros
Nutrition Facts
Keto Sichuan Dry Rub Chicken Drumsticks
Amount Per Serving
Calories 297
Calories from Fat 171
% Daily Value*
Fat 19g29%
Cholesterol 139mg46%
Sodium 938mg39%
Potassium 410mg12%
Carbohydrates 3g1%
Protein 27g54%
Vitamin A 1268IU25%
Calcium 27mg3%
Iron 2mg11%
* Percent Daily Values are based on a 2000 calorie diet.
Pin To Save This Recipe