Who doesn't love eating tasty and spicy slow cooked BBQ pork ribs? Most barbecue ribs that are served at restaurants contain sugary sauces and dry rubs that contain too many carbs for low-carb dieters. This means you'll need to make them at home to make sure they are keto-compliant.
In this fall off the bone keto ribs recipe, we will show you an easy way to marinate those ribs to make sure they are low carb and still delicious.
When choosing your meat, try going for organic and avoid completely frozen meat.
To make ribs juicier and more flavorful, marinade them in dry rub mixture and let it sit overnight. This way, after cooking, the meat will easily come off the bones and make it more presentable to eat. This pork rib recipe will not disappoint.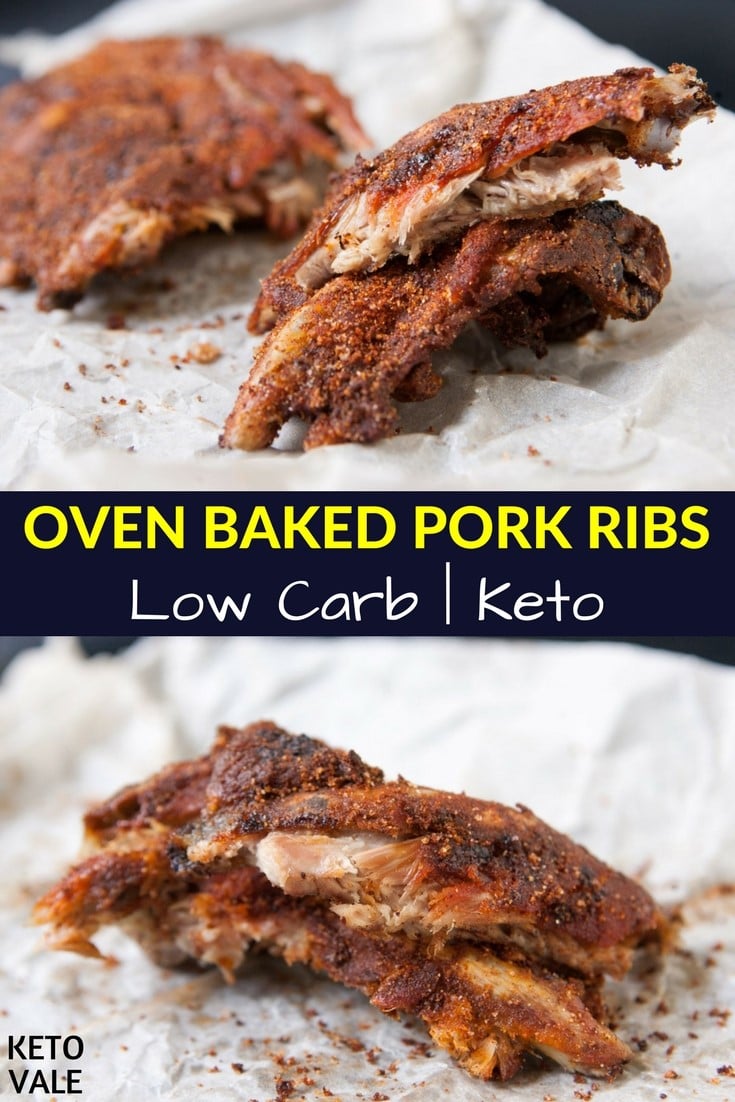 Our dry rub recipe has a bit of heat to it, but you can adjust this based on your taste preference. You'll need onion powder, garlic powder, and smoked paprika. If you're sensitive to heat, then reduce the chili powder and cayenne pepper. You can also add some brown sugar replacement to this rub mix if you would like.
However, these spices contribute vitamins and antioxidants to the dish. Cayenne pepper is especially beneficial for providing a thermogenic effect on the body, which can boost metabolism (1). We recommend keeping them if you can!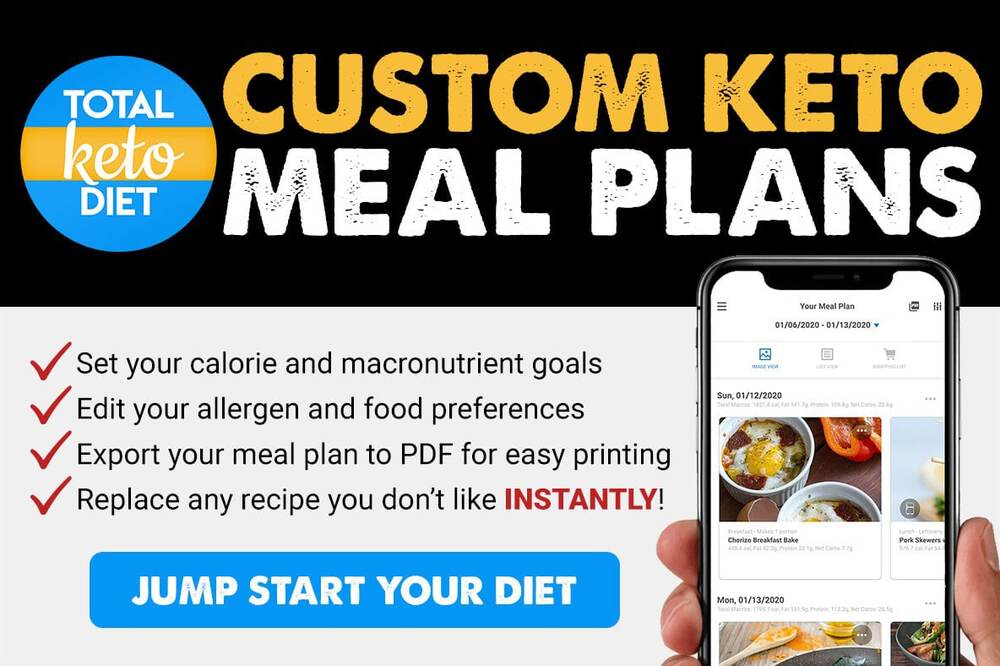 When there is about 40 minutes left in the oven, add a little bit of zucchini and bell pepper – the vegetables will absorb all aromas and will be a perfect side dish to serve with the ribs. For those who love sauce, you can always add some keto-friendly BBQ sauce on the side.
If you'll have some leftovers, you can put them in a fridge and use later as a filling for an omelette or wraps, such as these low carb keto Pulled Pork Lettuce Wraps.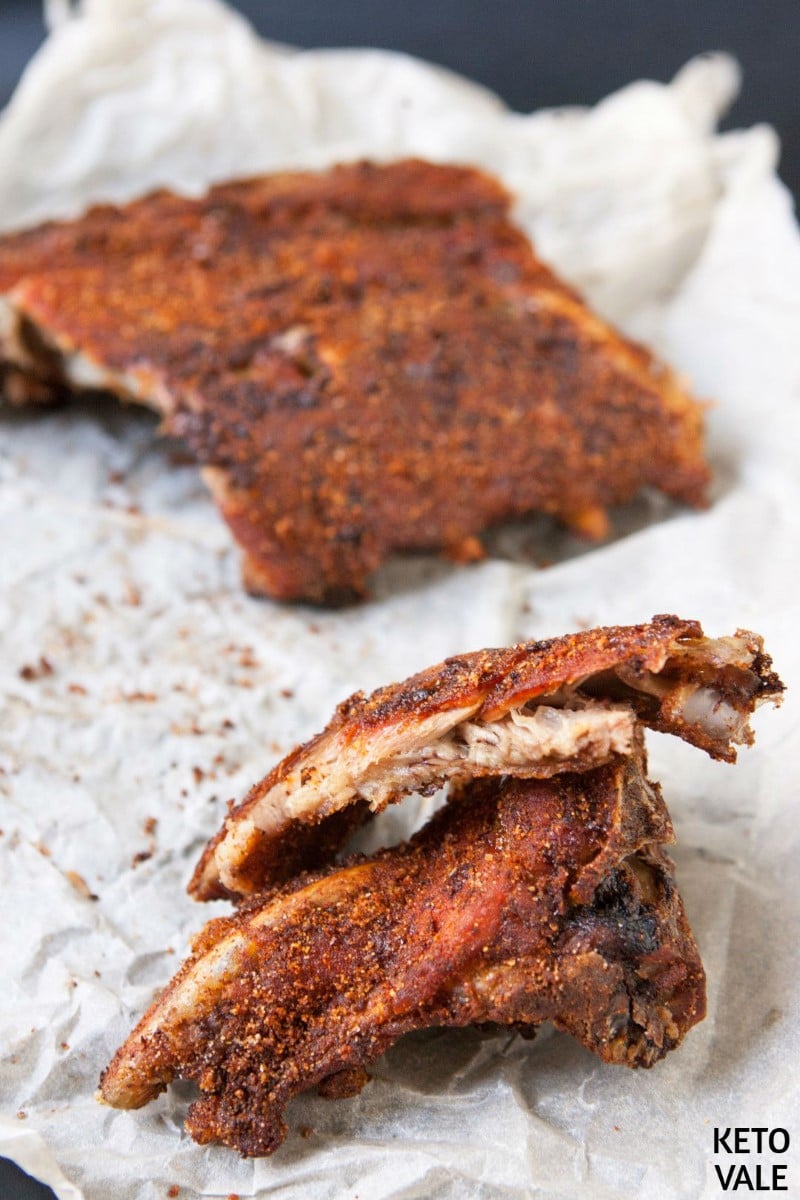 Note: If you want to retain the moisture and make the meat juicier, you can wrap the ribs in aluminum foil before baking. This traps in the fat and the steam released from the keto rib, which makes it tender and juicy. For this particular dry rub ribs recipe, we prefer the meat dry and a little bit crispy, even though you can add a little bit of olive oil in.
---
Let's Do It!
Line a baking sheet with parchment paper and preheat your oven to 275°F.
Thoroughly mix all of the sugar free spices in a small bowl.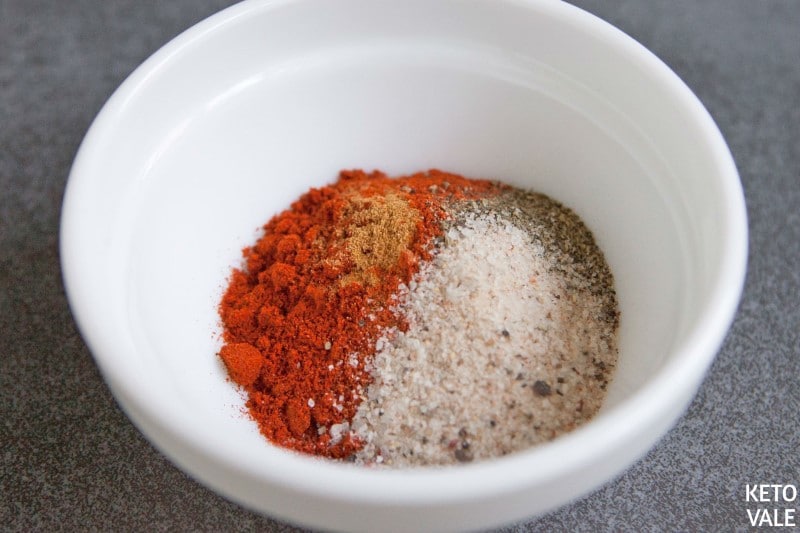 Dry the ribs of any excess liquid. Remove the membrane on the back side of the ribs. Coat the ribs in the spices until completely covered on each side.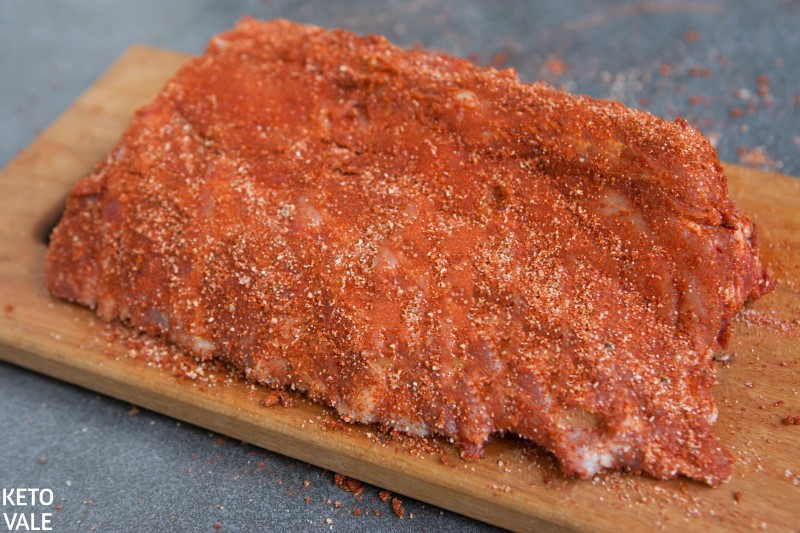 Place the ribs on the baking tray and bake for 3 hours. For added crisp, grill each side for 3 minutes on high heat.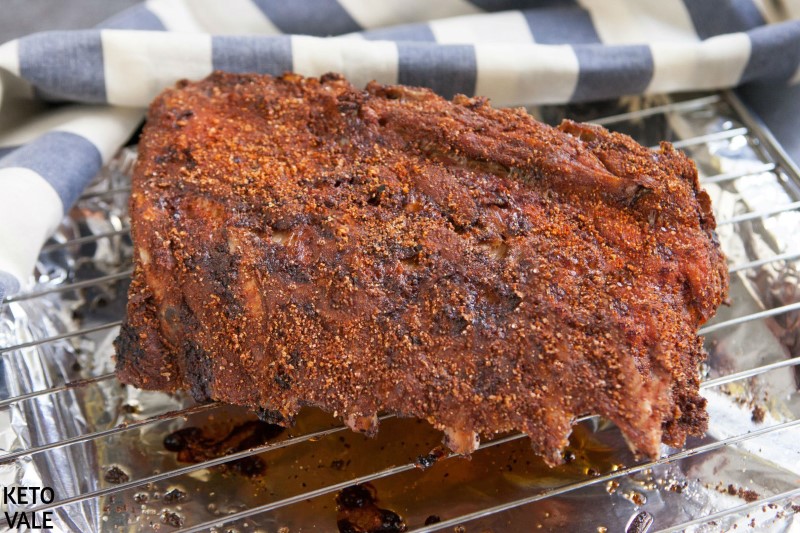 Related:
Keto Oven Baked Pork Ribs
Our crispy oven baked ribs recipe is very simple and delicious. Let's add this to your keto menu!
Instructions
Place some parchment paper on a baking sheet and preheat the oven to 275°F.

Put all the spices in a small bowl and mix until they are combined thoroughly.

Prepare the ribs. Dry them off and remove the membrane on the back side. Cover the mixture of spices on the ribs until it is completely coated on both sides.

Set the ribs on the baking tray. Bake for 3 hours. For more crispiness, grill the ribs on high heat for 3 minutes each side.
Notes
You can use other pork parts to make this yummy dish. 
Nutrition/Macros
Nutrition Facts
Keto Oven Baked Pork Ribs
Amount Per Serving
Calories 226
Calories from Fat 144
% Daily Value*
Fat 16g25%
Cholesterol 66mg22%
Sodium 875mg36%
Potassium 280mg8%
Carbohydrates 3g1%
Protein 19g38%
Vitamin A 740IU15%
Calcium 30mg3%
Iron 1mg6%
* Percent Daily Values are based on a 2000 calorie diet.
Pin To Save This Recipe