Keto Tortillas with a Ground Beef Filling
Coconut flour is an incredibly versatile and keto-friendly ingredient, making it possible to make even keto tortillas! As for the filling, you can prepare quesadillas (fill the tortillas with cheese and fry until it has melted), or use any of your favourite taco fillings. We're proposing you a delicious filling of ground beef, avocado, tomatoes and sour cream, but feel free to experiment.
Be sure to save this recipe by pinning this picture to your Pinterest board for later use!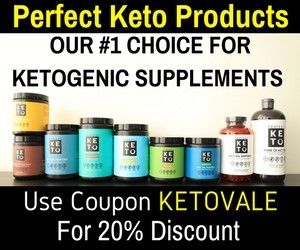 Receive Our Free 7-Day Keto Meal Plans + Weekly Recipes
The tortillas: Put the eggs, egg whites, coconut flour, water, flaxseed, baking powder, cayenne pepper and paprika powder in a bowl and mix well.

Fry the tortillas in butter. Try to make them as thin as possible – this is best achieved if you turn around the pan, so that the mix will spread evenly.

The filling: For the filling, fry the onion in a little bit of cooking oil. Add the ground beef and crumble it. Fry for about 10 minutes or until cooked.

Add the spices to the beef and fry for another 2 minutes.

Spread the beef evenly in each tortilla and add the tomato, avocado and sour cream.

If you want to spice it up, you can add hot sauce, jalapenos and cheese on the top of spinach and group beef like this photo*.
Macros (per serving): Calories: 492 kcal – Fat: 32.92 g – Net carbs: 6.33 g (total carbs: 14.43 g, fiber: 8.1 g) – Protein: 32.21 g
Instead of frying the tortillas in butter, you can use another type of cooking oil. If you don't want your tortillas to get cold while you're preparing the filling, you can put them in the oven on low temperature. If the tortillas mix is too thick, you can add a little bit of water, or if it's too thin, you can correct that by adding a teaspoon of coconut flour. Flaxseed is optional, but gives the tortillas a nice texture.
*Last photo shared by our member VGil Jolene.