It is hard to steer away from sweets and desserts overnight once you decided to go with the Keto way of eating.
Our brain is still asking for sugar indulgence, and we want to have something which can turn to without compromising on taste and something we eat without regrets.
Panna Cotta is an Italian dessert which is made with dairy products. It is rich and creamy with a custard-like texture.
There are a few different versions of dairy product combinations that could be used to make it, but we only need what is Keto friendly. So the version below is using the following ingredients:
---
Let's Ketofy It!
Pour the heavy cream, sweetener, and water in a saucepan and mix them well. Let the mixture heat but avoid boiling it. Immediately turn the heat off once the sweetener is dissolved completely and you see bubbles in the surface. Mix in any flavor you like. In my case, I added vanilla.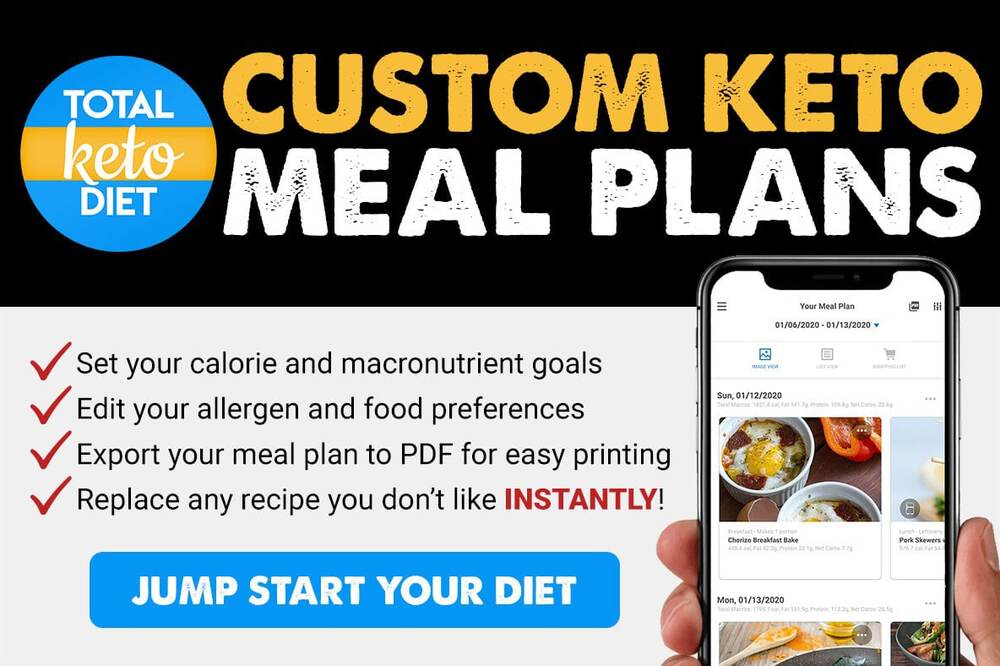 Prepare the gelatin according to the instructions found on the packet.
When the gelatin is ready, incorporate this into the heavy cream mixture. While mixing the gelatin, keep stirring so it doesn't form lumps.
Continue stirring as you add the sour cream into the bowl. You can also do it the other way around. Instead of pouring the sour cream into the mixture, you can pour the mixture into the sour cream in small amounts through a sieve then stir everything after every batch. Repeat until all the heavy cream is combined with the sour cream.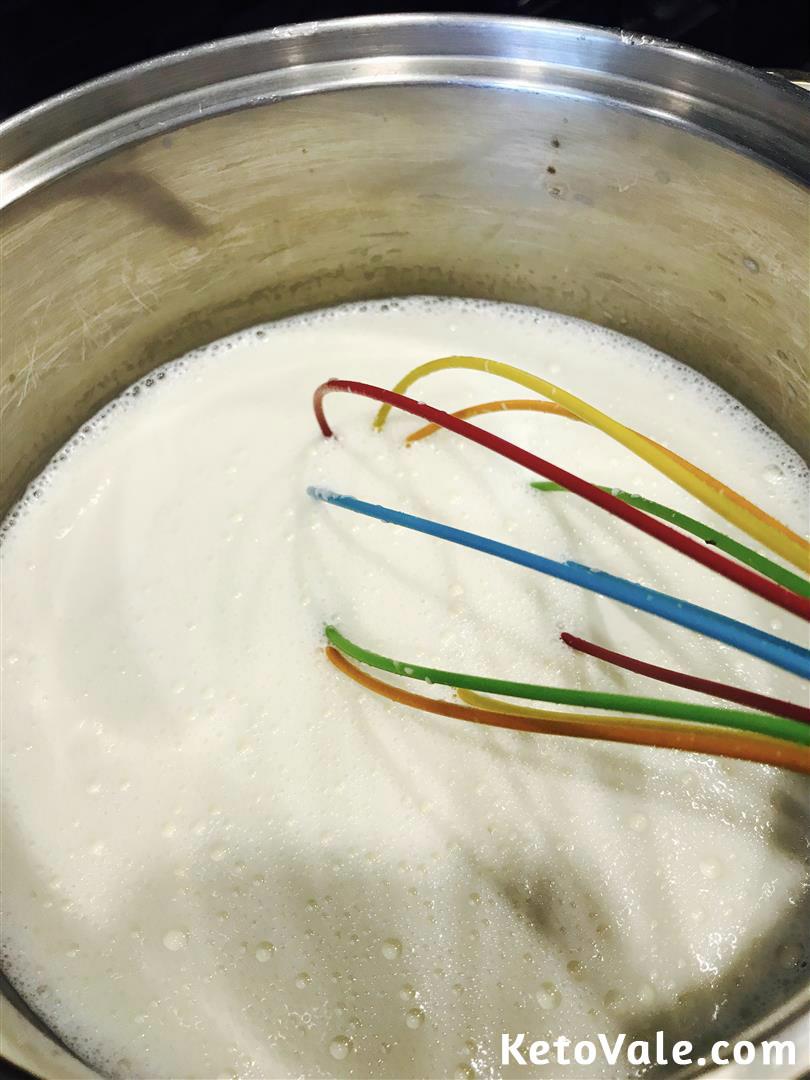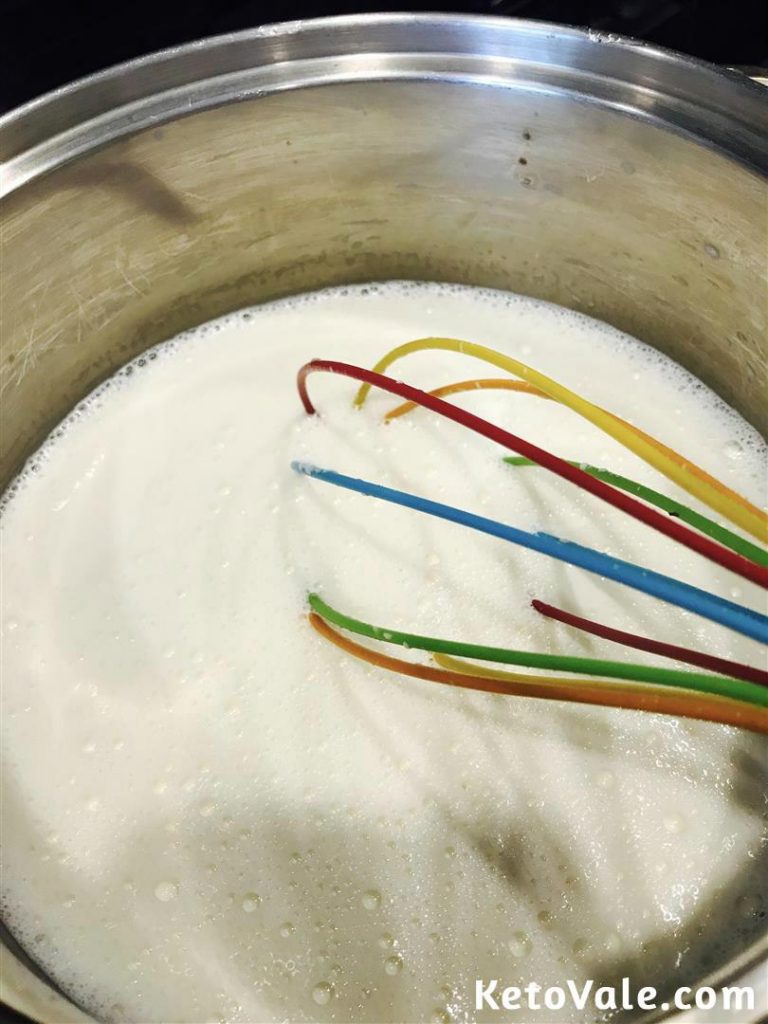 Distribute the mixture evenly in all the forms you prepared.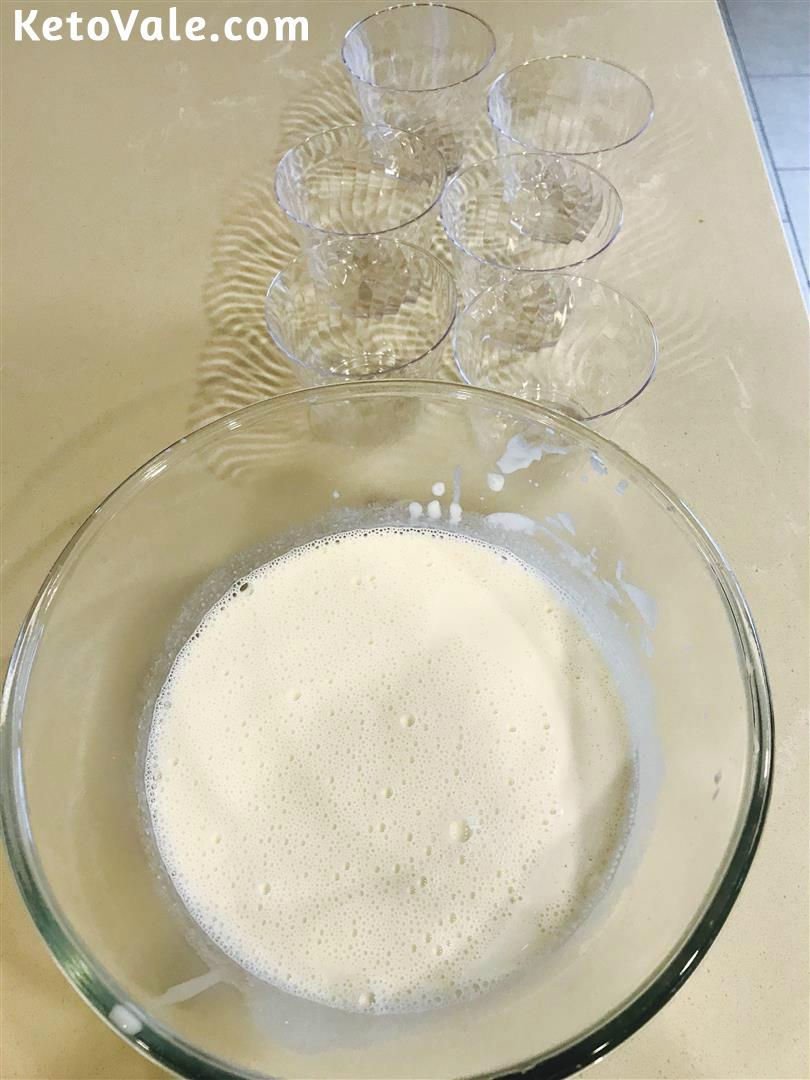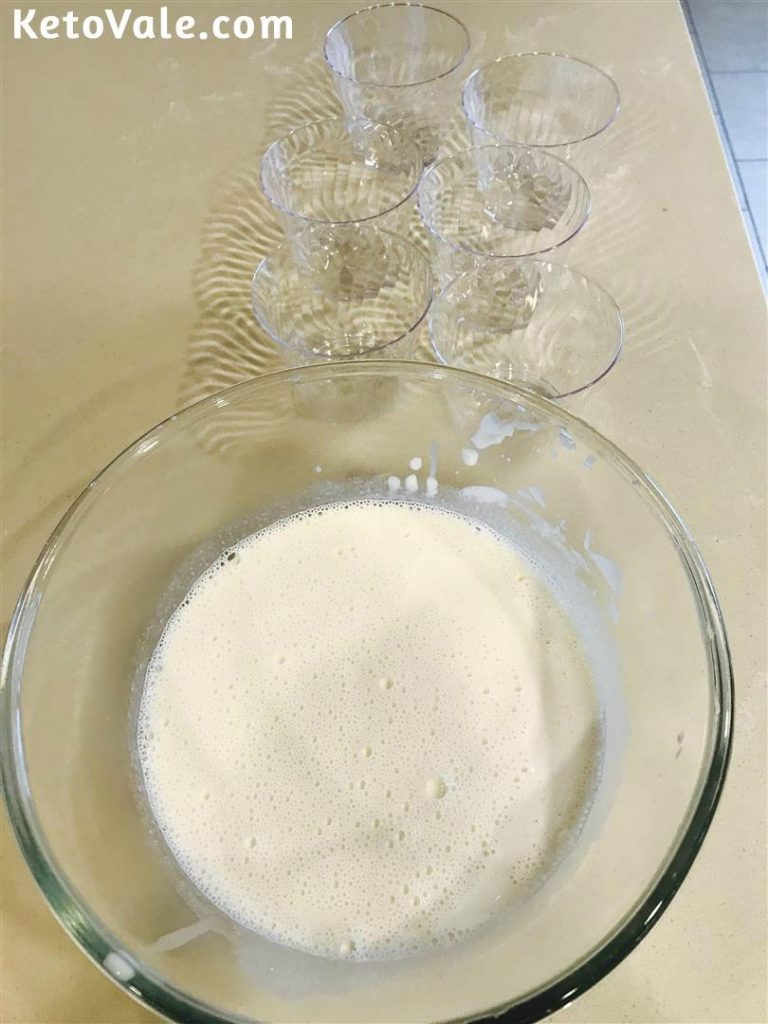 Let them chill in the fridge until they are completely set. The longer, the better. This can take up to hours.
Just be patient until the panna cotta mixture is ready to be served.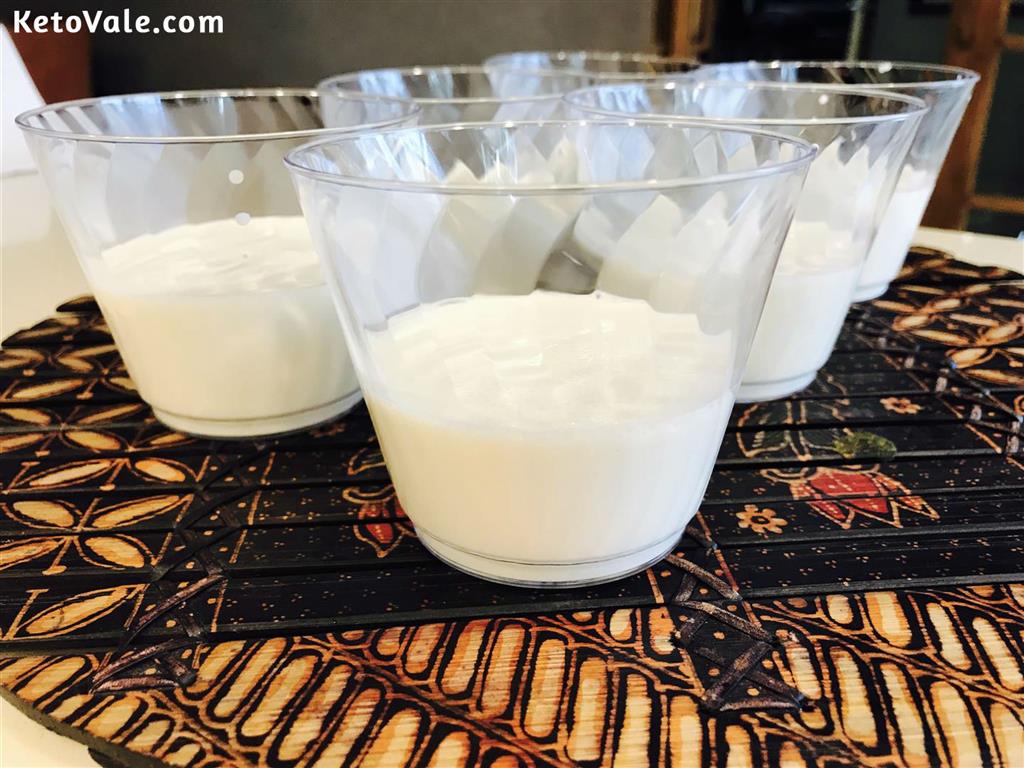 For a better presentation and flavor, top the panna cotta with berry's jello and some slices of strawberries. The instruction for the jello preparation is found below.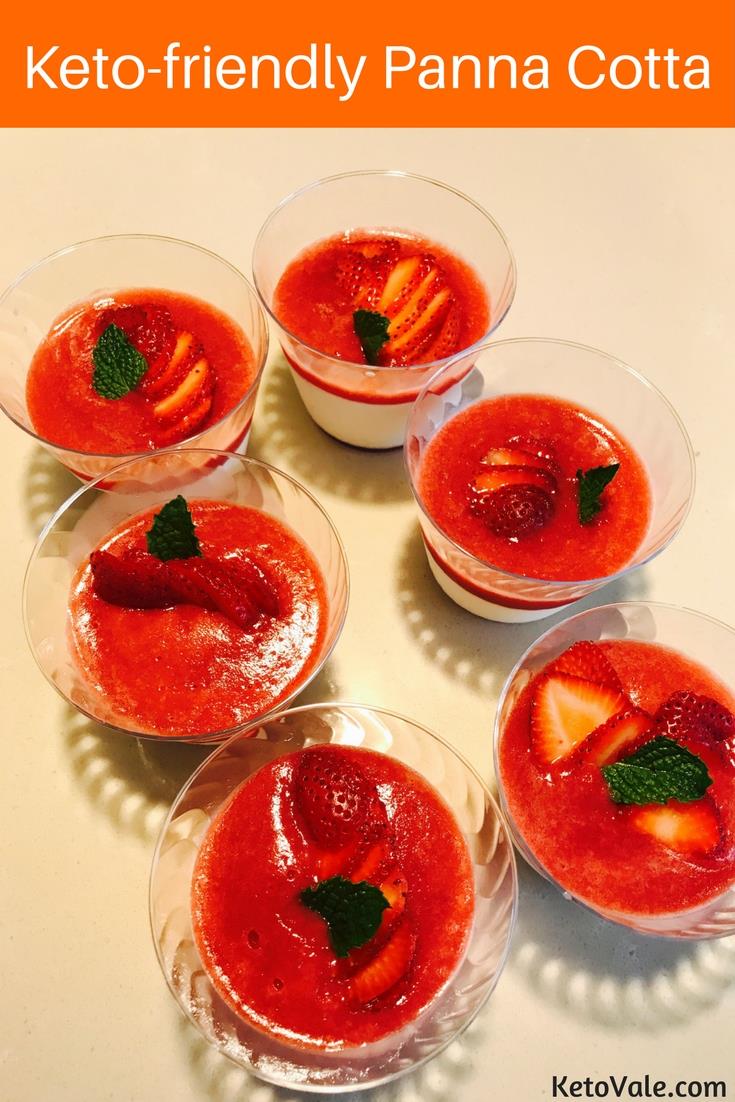 Related:
Keto Panna Cotta
A low-carb, sugar free and keto-riendly dessert for keto dieters.
Ingredients
2

cup

heavy cream

½

cup

sour cream

1

cup

water

½

tbsp

Truvia

or other keto sweetener

1

tsp

vanilla extract

(or any other flavor)

7

g

Gelatin

(1 small envelope)
Instructions
Place the sweetener and heavy cream in a saucepan. Add the water as well. Heat the saucepan but do not let it boil. When the mixture starts to bubble and the sweetener is completely dissolved, turn off the heat and pour the vanilla or any flavor you prefer to the mixture.

Follow the instructions in the gelatin packet to prepare it.

Gradually add the prepared gelatin to the heavy cream mixture while stirring to make sure no lumps form.

Include the sour cream in the mixture and continue stirring. In my case, I placed the sour cream in another bowl and added small batches of the heavy cream through a sieve. After every batch, I stirred the mixture to combine. Repeat until all the heavy cream is poured.

Pour the mixture in your forms. Distribute as evenly as possible.

Allow to chill and firm up in the fridge for a couple of hours.

Be patient to wait until the panna cotta is completely set.

Optionally, top with a layer of berry's jello and enjoy cold. You can follow the instructions below to make the jello.
Notes
Tip: you can infuse heavy cream mix with cinnamon, mint, lemon, etc
Optional:
Once Panna Cotta is chilled and firm you can add a layer of berry's jello.  I made strawberry jello.
1 lb strawberry (454 g)
1/3 cup water
1 tsp Truvia sweetener (or sweetener of your choice)
1 packet Gelatin
Steps:
Cook chopped strawberries with 1/3 cup of water and 1 tsp of Truvia.
Bring it to boil and remove it.
Blend it with immersed blender, ran it thru sieve to remove pulp and seeds.
Prepare 1 packet of gelatin according to instructions
Combine strawberry sauce with gelatin.  Run thru sieve to remove gelatin lumps if necessary
Pour it on top of chilled and firmed Panna Cotta.  This way you achieve nice layering.
Put it in a fridge to chill and firm.
This Panna Cotta dessert recipe is a great treat for yourself, especially for family and friends in the weekend also. Make it and share with your love one. They will love it!
Nutrition/Macros
Nutrition Facts
Keto Panna Cotta
Amount Per Serving
Calories 317
Calories from Fat 297
% Daily Value*
Fat 33g51%
Cholesterol 119mg40%
Sodium 50mg2%
Potassium 87mg2%
Carbohydrates 3g1%
Protein 3g6%
Vitamin A 1285IU26%
Vitamin C 0.7mg1%
Calcium 73mg7%
* Percent Daily Values are based on a 2000 calorie diet.
Pin To Save This Recipe