Keto Morning Hot Pockets
These hot pockets are just too delicious and should be a part of your ketogenic lifestyle, simply because they are so easy to make and loved by many people.
Imagine the possibilities when you perfect these amazing hot pockets with any filling you like! These delicious 5-ingredient keto breakfast pockets are filled with cheese, butter, egg, almond flour and bacon. You can use ham or ground meat. Enjoy!
This recipe is a part of the Keto in Five Cookbook bundle where you will receive 120 low carb recipes (30 breakfasts, 30 lunches, 30 dinners and 30 desserts), all made with 5 simple ingredients, 5 easy steps and 5 net carbs per serving or less.
This fathead dough is so versatile that you can make many different low carb foods from it.
You can have all kinds of fillings you want such as egg, mozzarella and pepperoni slices, just like what our lovely community member Ana Treviño made here:
Feel free to save this recipe by pinning this picture to your Pinterest board for later use!
We've also tried a similar that you'd love, check these Ham and Cheese Hot Pockets.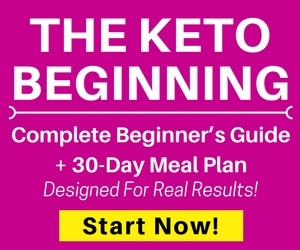 Receive Our Free 7-Day Keto Meal Plans + Weekly Recipes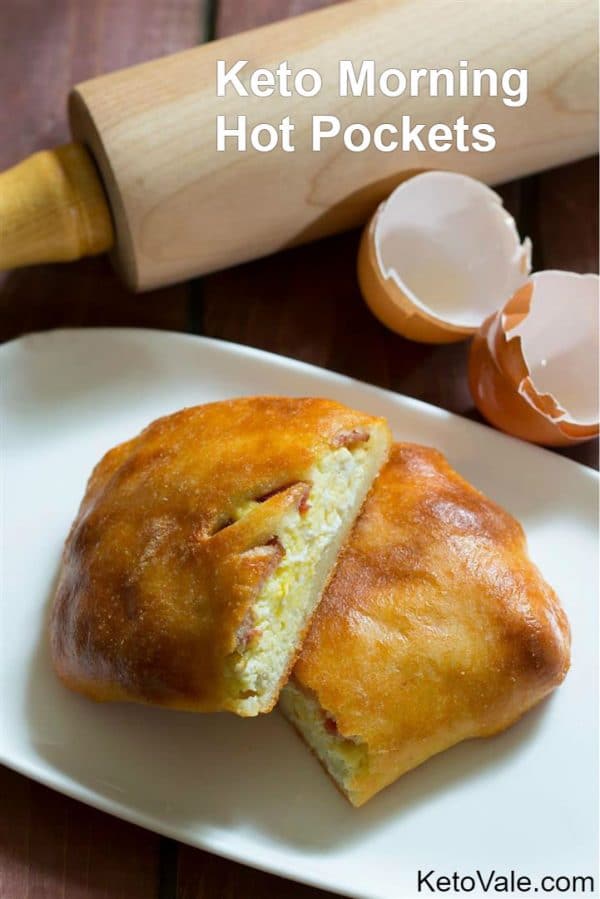 | | |
| --- | --- |
| | |
Melt the shredded mozzarella & add the almond flour. Stir until well-combined. Roll the dough out between 2 sheets of parchment paper.

Scramble the eggs in butter & lay them with bacon slices along the center of the dough.

Fold over and seal the dough. Add some holes for releasing the steam while baking.

Bake at 400°F for about 20 minutes or until golden brown and firm to the touch.

Enjoy and don't forget to save this recipe to your Pinterest board for later use.
This recipe makes 2 servings.
Macros (per serving): Calories: 455 kcal – Fat: 38 g – Net carbs: 3 g – Protein: 25 g