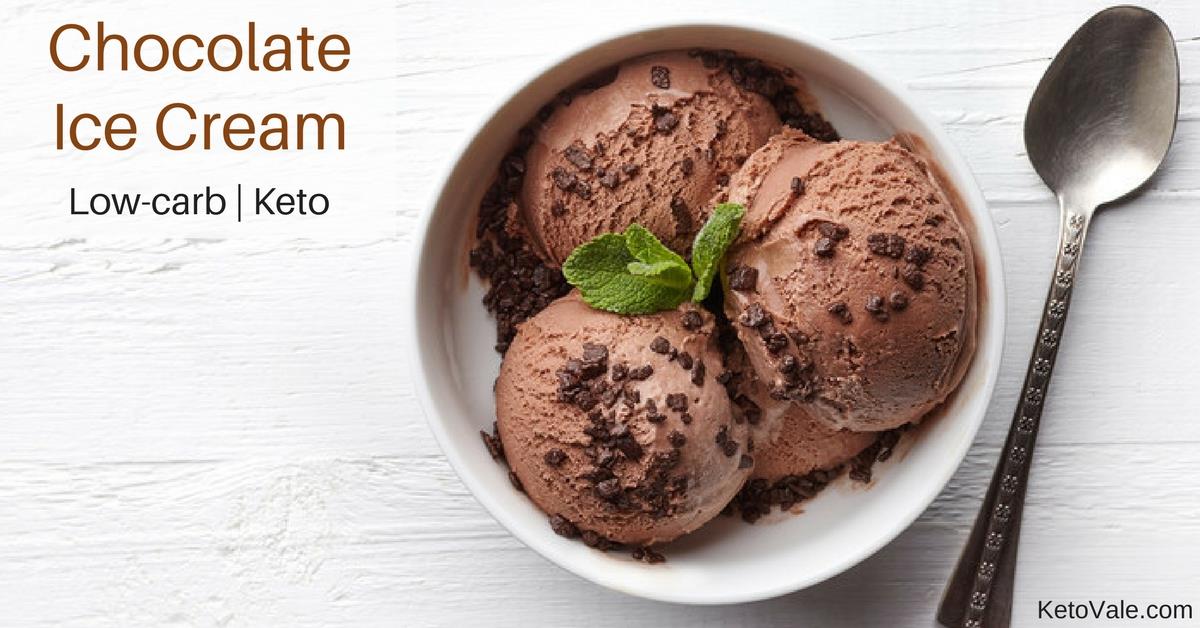 Low Carb Chocolate Ice Cream
Here is a Chocolate Ice Cream recipe for a low carb lifestyle. If you are missing ice cream on your ketogenic diet, this is a recipe you can use to satisfy your cravings.
Receive Our Free 7-Day Keto Meal Plans + Weekly Recipes
Low Carb Chocolate Ice Cream
Total Time
6
hours
20
minutes
Instructions
Prepare a double boiler over low heat to melt the coconut oil and chocolate together. Stir occasionally. Remove once done and let stand to cool for a few minutes.

Place the egg yolks and egg whites in separate bowls.

Add the salt or lemon juice (but not both) in the bowl with egg whites. Whip together to produce soft peaks. Pour the vanilla extract into the mix.

Whisk the egg yolks while gradually adding the sweetener. Beat till a stiff mixture is obtained.

In a separate bowl, beat the coconut cream along with the heavy whipping cream till you produce a soft mix.

Blend the avocado with the melted coconut oil and chocolate.

Pour the egg yolk mixture into the blended avocado mix and add the whipped egg white mix too. Remember not to deflate the egg white mix.

Fold the whipped cream into the mixture. Stir until well-combined.

Toss in the cocoa nibs or sugar-free chocolate chips if you have any.

Pour the final mix into a container. Leave in the freezer for 6-24 hours.

When ready to serve, simply scoop and transfer to a bowl.

To make a classical chocolate-strawberry combo, add strawberry purée bomb in the center. To do this, use a silicone mold to make the purée before making the ice cream. Use another mold to submerge the strawberry in the chocolate ice cream. Leave in the freezer until set.

When cut in the middle, this is the result:
Notes
The serving size is about 3/4 cup and the ingredient be enough for 20 servings. It's important to leave it out of freezer for some time before serving, when it is overcooled in the freezer, it might be hard as rock. Macros (per serving): Calories: 236 kcal – Fat: 21.8 g – Net carbs: 3.8 g (total carbs: 7.7 g, dietary fiber: 3.9 g) – Protein: 4.9 g We use Swerve as our choice of sweetener because it doesn't have the bitter aftertaste like stevia and monkfruit. Another great thing is that Swerve has zero net carbs and the ingredients in Swerve don't affect blood sugar and it's non-glycemic and keto friendly.