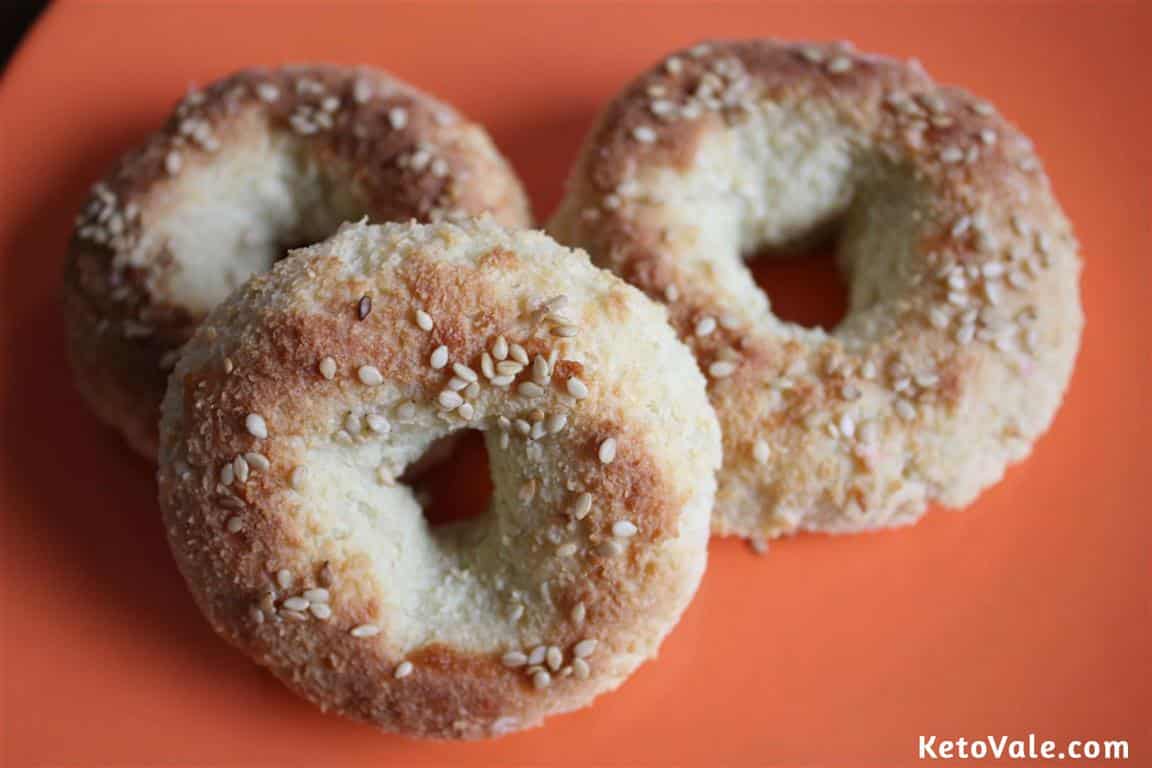 Keto Bagels For Breakfast
Keto bagels are quite simple to make and can be an excellent breakfast, together with your topping of choice – cream cheese, lettuce, ham, or however else you prefer them.
You can bake a batch and store them for up to 2-3 days – we recommend storing them in the fridge because of the mozzarella and the eggs – and just heat one up whenever you feel like having a bagel in the morning.
Here's a photo of keto bagels with everything bagel seasoning shared by Susan Jane using our recipe: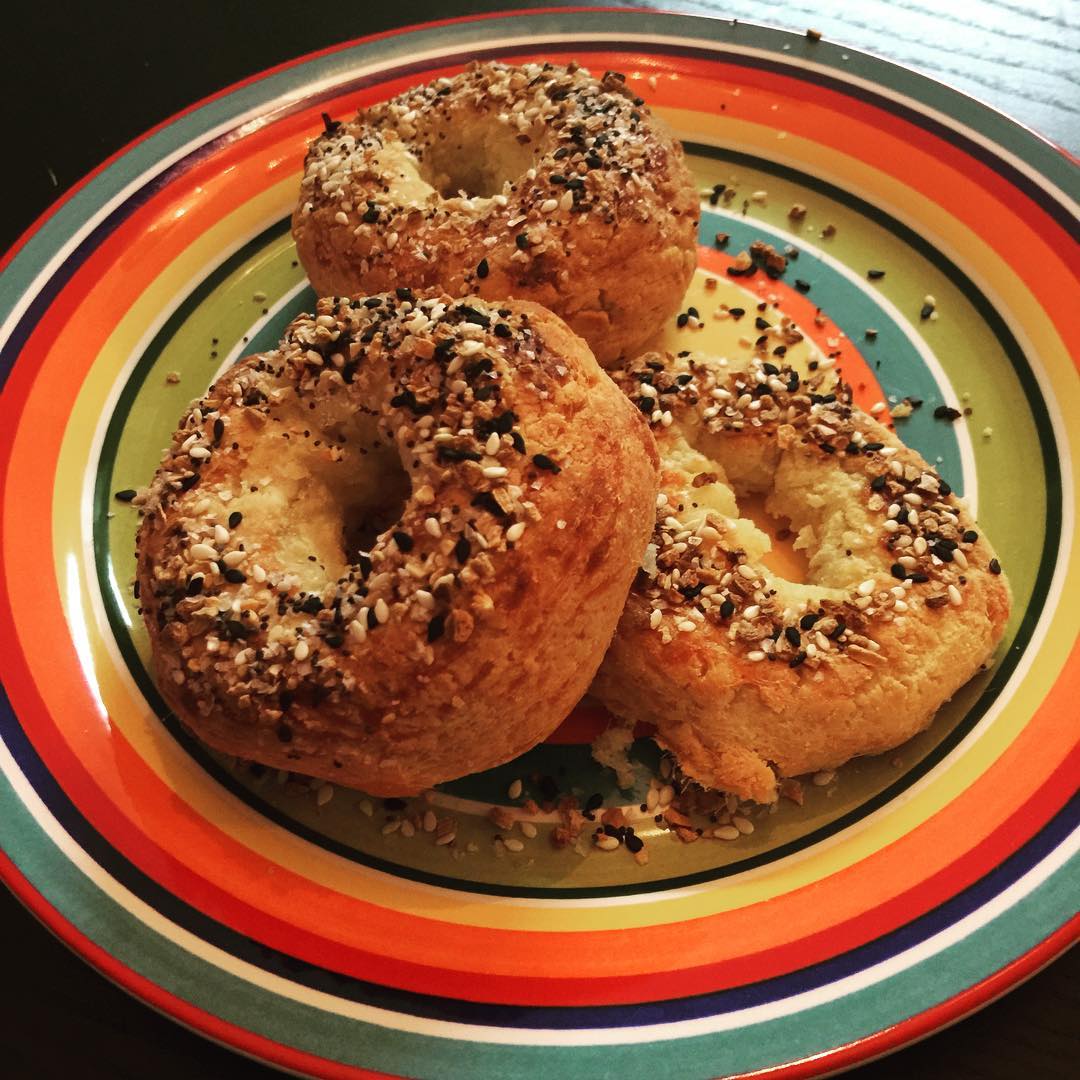 The ingredients are enough to make 3 bagels. You can skip the coconut flour and add a little more almond flour to the mix instead, or psyllium husk. Sesame seeds are entirely optional. Instead of melting the mozzarella and the cream cheese in a pan, you can do that in the microwave – microwave for approx. 2 minutes on high and make sure to stir once or twice in between.
Related: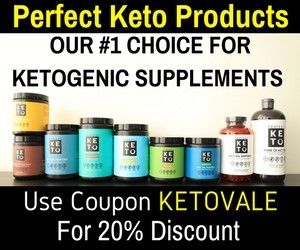 Receive Our Free 7-Day Keto Meal Plans + Weekly Recipes
Preheat the oven to 200 C.

Mix the almond flour, baking powder, coconut flour and egg together.

Put the mozzarella and cream cheese in a pot and melt on medium heat. Stir well.

Put the melted mozzarella and cream cheese in the flour mix. Knead well.

Roll the dough and make donut shaped circles. Place on baking paper.

Sprinkle with sesame seeds.

Bake for approx. 20 minutes.

Can be served with lettuce, arugula leaves, tomato slices, egg, grilled bacon and cheese or your choice of fillings.
Macros (per serving): Calories: 381 kcal – Fat: 31.18 g – Net carbs: 4.61 g (total carbs: 10.41 dietary fiber: 5.8 g) – Protein: 17.36 g