What is Psyllium?
Psyllium husk fiber is a form of soluble fiber derived from the seed husks of a plant called Plantago ovata, an herb commonly grown in India and other parts of Western and Southern Asia. The husk is ground into a glue-like, clear substance known as the mucilage which is packed with the soluble fiber and other benefiting components (1).
Around 85 percent of the psyllium husk is carbohydrates (mostly dietary fiber). The fiber content in psyllium is about 70% soluble fiber and 30% insoluble fiber. Psyllium is one of the richest fiber foods with the least amount of net carbs.
What Are The Benefits of Psyllium Husk?

A lot of studies have proven the multiple benefits of the psyllium husk. The US Food and Drug Administration has approved the promotion of the husk as an excellent component for reducing the risks of heart diseases and lowering cholesterol.
#1. Helps with Weight Loss
Psyllium curbs hunger by prolonging the satiety feeling after having a meal and this can aid in weight loss (2).
Once taken with water, it expands after absorbing the water hence creating the full feeling. A triple-blind study that involved 17 women found that the psyllium is a useful supplement for weight control because it reduces the calories intake and increases the feeling of fullness. Their appetite reduced and they had a prolonged full feeling after meals (3).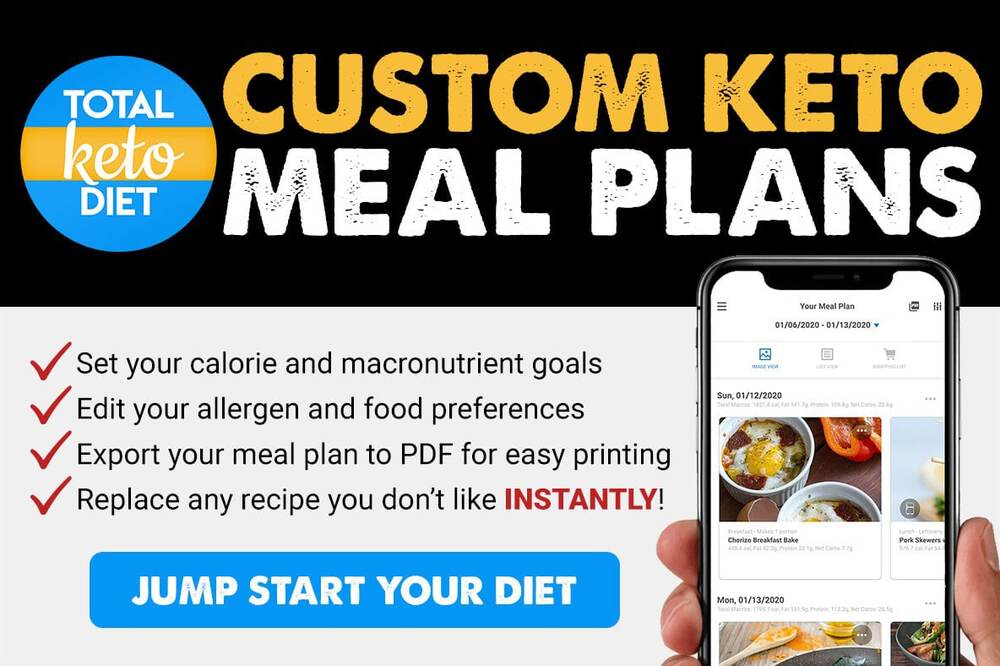 #2. Treats Constipation
The ability of psyllium to absorb water enables it to effectively relieve constipation (4).
By absorbing water, the size of the stool and moisture content increases, hence a swifter bowel movement. That is why psyllium husks are used as bulk-forming laxatives (5, 6, 7).
According to a study, the effects of psyllium husk reduced the stool transit time remarkably, increasing the bulkiness and softness of the stool. Note that nutrient absorption was not hindered with at this time of the study (8, 9, 10).
On low carb and keto diets, some people might experience temporary constipation issue. Consuming this fiber will help with bowel movements on keto.
#3. Relieves Diarrhea
The mechanism of relieving diarrhea is incomprehensible, considering its capacity to treat constipation. However, several studies have proved its ability to slow down bowel movements and thicken stool, relieving diarrhea.
In a study, eight people were treated of lactulose-induced diarrhea by administering 3.5 grams of psyllium three times every day (11).
Another study proved decreased transit time on subjects upon taking 30g of psyllium on a daily basis for a month. Therefore, psyllium husk fiber is more of a regulatory fiber, making it a superb treatment for patients suffering from irritable bowel syndrome (12).
#4. Lowers Blood Sugar Levels
Most fibers can work against high blood sugar levels and help to keep them at bay. Psyllium works best at lowering sugar levels by slowing down digestion because of its gel-like nature (13, 14, 15).
According to a study, 49 patients experienced improved tolerance for metformin and decreased levels of HbA1c (16).
Another study with 125 type 2 diabetes patients consuming five grams of psyllium husk three times a day for 6 weeks showed a significant reduction in blood sugar, LDL "bad" cholesterol, and triglycerides levels whereas the HDL "good" cholesterol improved significantly (17).
#5. Contains Prebiotic Benefits
While psyllium is viewed as a prebiotic fiber, it stimulates the production of short-chain fatty acids and reduces digestive discomfort. Prebiotics are non-digestible in nature and aid the growth of intestinal bacteria while nourishing them (18).
Psyllium does not ferment but part of the fibers get fermented by bacteria in the intestinal tract. The fermentation process results in the production of short-chain fatty acids (SCFA) which contain multiple health benefits (19).
A study revealed that taking 10 grams of psyllium two times a day for a year boosted SCFA butyrate production  which is linked to improving skin and colon health. The fermenting process is usually slow, meaning that digestive discomfort and gas do not increase underway (20, 21, 22, 23).
#6. Lowers Cholesterol Levels
Psyllium is an excellent lipid-lowering agent. The high content levels of linoleic acids and soluble fibers reduce cholesterol levels and its absorption in the body by boosting the production of bile acids. Psyllium husk has been proven to better your general cholesterol profile, with secretion and excretion of bile acid being the main method of cholesterol elimination (24, 25).
Reduced LDL "bad" cholesterol and increased HDL "good" cholesterol was observed in two RCTs that involved a double-blind of 25 people (16, 17).
The same findings were achieved from a meta-analysis though with a quicker reduction in the overall cholesterol as compared to LDL. The results showed that psyllium can be used as a dietary therapy for high cholesterol (26).
#7. Reduces Blood Pressure and Improves Heart Health

Incorporating psyllium into your diet can lower blood pressure and reduce the risk of heart diseases. Triglyceride levels in 40 type 2 diabetes patients significantly dropped after taking psyllium fiber for two months (27).
Another study showed that a daily dose of 5g of psyllium for six weeks led to a 26% reduction of triglycerides (17).
In a study conducted on 36 people who had high blood pressure, adding 12g of psyllium fiber supplement in their diet significantly decreased systolic blood pressure. The studies indicate that frequently taking psyllium fiber can lower blood pressure and triglyceride levels (28).
What Are The Common Forms of This Fiber?
Psyllium can be used in the form of powder by grinding with a spice grinder, or can be found in the pre-ground form as capsule supplements, granules or wafers. They can also be consumed wholly as husks but powdered psyllium is the best for food.
Dosage

A 5 gram-dose three times a day is the recommended dose on the commencement of psyllium fiber supplement intake. However, just like anything, it's best to start small to see how your body responds to it before increasing the dose.
The dosage can slowly be increased with subsequent tolerance. However, higher doses can be taken to treat specific problems, for instance, it is advisable to take 10g every day for irritable bowel syndrome. Also, water is always recommended when while taking the supplements. This is to enhance its solubility and it's important to drink water throughout the day (29, 30).
Most of the studies administered 3g-20.4g of psyllium fiber which saw multiple health-related benefits. A lot of psyllium fiber may result in digestive problems (26).
Psyllium can be taken before bedtime or first thing in the morning. Regardless, it is best to follow the instructions given by your doctor for when and how much to use to manage your specific condition.
How Long Does Psyllium Husk Take to Work?
It depends on the purpose which you use it for. For example, as some studies suggest consuming 5g of psyllium over the period of 6 weeks can help reduce triglycerides level (17).
If you use it for constipation, the result could be much faster, usually within a few hours or a day or two for many people.
Possible Minor Side Effects
Most people do NOT experience side effects after taking this fiber, but it is important to see a doctor if you experience any of these rare allergic reactions (31):
Gas
Stomach cramping
Itching or swelling of the face or throat
Chest pain
Vomiting
Difficulty in breathing
Severe dizziness
Remember, to take your supplement with at least a glassful of water to avoid choking once the psyllium swells.
How to Take Psyllium Powder
Mix a teaspoon (5 grams) of psyllium powder with 8 ounces (or 230ml) of water. If the mixture is too thick, add some more water in. Stir thoroughly for 20 seconds then drink it.
For specific products and brands, it's best to follow instruction on the package and drink plenty of water through the day to keep you hydrated.
Other Uses of Psyllium Powder
Besides drinking it with water, you can also use it in many recipes, especially if you're on a low carb ketogenic diet. This helps add more fiber content into your meals and prevent constipation.
Check our keto recipes using this powder:
Fiber Cleanse Smoothie Recipe
Ingredients:
1 tbsp psyllium husk
1 cup unsweetened almond milk
1/4 cup Greek yogurt
1/2 cup berries
Water (if too thick)
1/3 cup ice cubes (optional)
Direction: Blend all ingredients until smooth. Enjoy right away!
Where To Buy Psyllium Husk?
You can buy psyllium husk powder online or from your local grocery stores or health food stores. It's normally in the health food aisle.
Here are some best brands you can choose:
[one_half_first]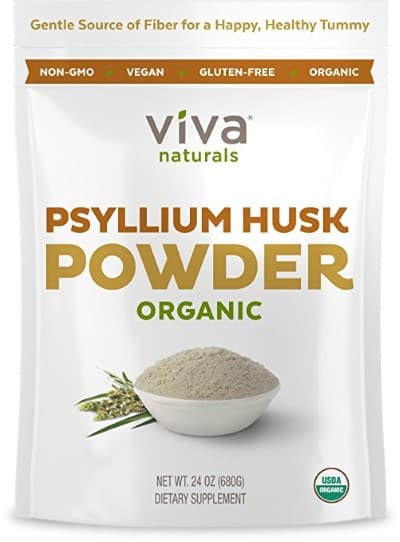 [thrive_link color='red' link='https://amzn.to/2JdNdZq' target='_blank' rel="nofollow noopener" size='medium' align='aligncenter']See Details[/thrive_link]
[/one_half_first]
[one_half_last]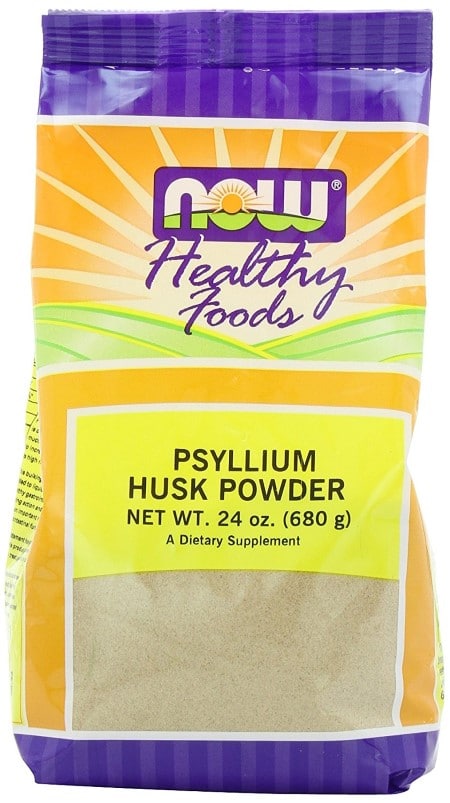 [thrive_link color='red' link='https://amzn.to/2xl1rTu' target='_blank' rel="nofollow noopener" size='medium' align='aligncenter']See Details[/thrive_link]
[/one_half_last]
Conclusion
Including psyllium fiber into one's nutrition regime can drastically improve an individual's' health. As mentioned above, a lot of studies have revealed multiple health benefits that the fiber contains, from keeping your heart in check to weight loss, lowering cholesterol and blood sugar levels and improving bowel movements. Furthermore, there is a wide online and offline selection of reputable stores where you can purchase the fiber.
Enjoy this post? Save this to your Pinterest for later reference!