If you haven't yet mastered the art of making bread on the keto diet, then we recommend you give this recipe a try. It's good practice. Plus, it's an easy keto bread recipe that is very forgiving! You can use it in place of just about any recipe that calls for bread.

Just think- you can finally make that low-carb sandwich you've been dreaming about! This Focaccia bread is fancier than most. It would look great when served as an appetizer at your next dinner party with an olive oil dipping sauce.

The best part is that it won't induce brain fog like normal gluten-laden bread would. Gluten also may lead to fatigue, skin problems, weight gain, and abnormal blood sugar levels.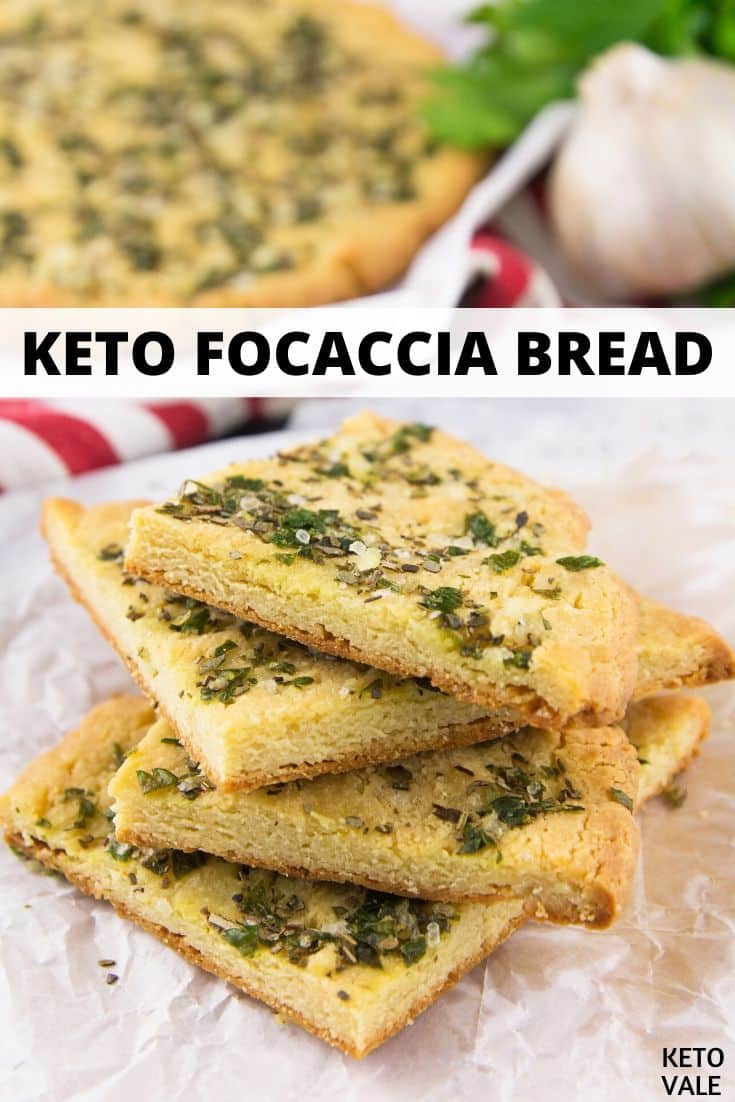 Our bread recipe calls for almond flour, Mozzarella cheese grated, cream cheese, egg, garlic powder, garlic clove, dried oregano, fresh cilantro, olive oil, and salt.

The high-fat, low-carb nutrition profile of almond flour makes it an ideal choice for keto-friendly baking. Packed with insulin-regulating fiber, almond flour helps keep your energy levels and focus optimized. 

Almond flour also turns into a golden brown bread when combined with the proper ingredients, such as the ones in this recipe.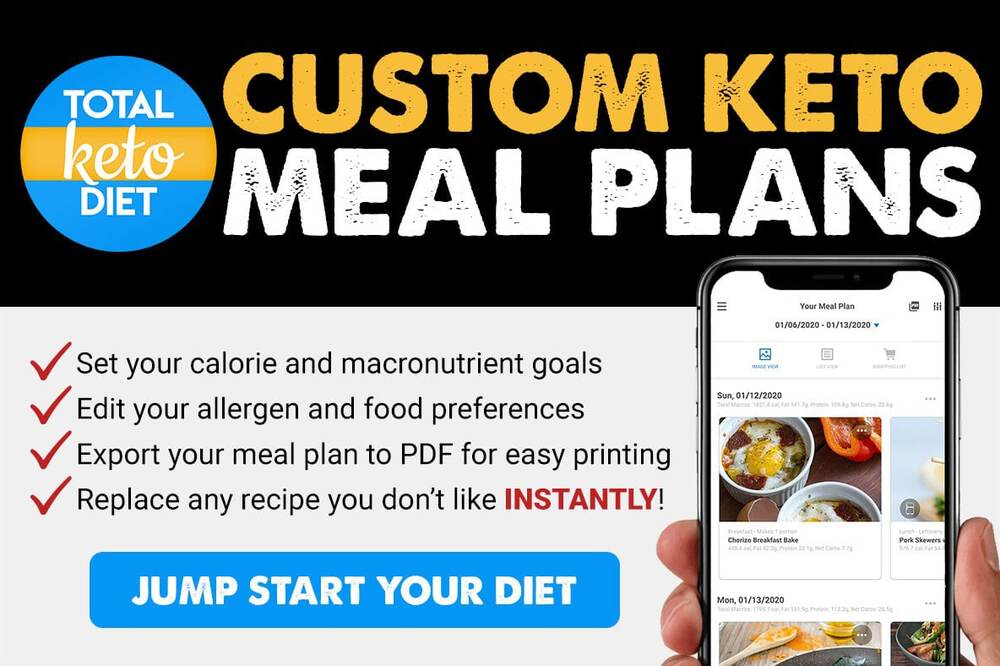 The other components include bone-building materials (calcium), carotenoid antioxidants (lutein and zeaxanthin), immune system boosters (vitamin A), and friendly bacteria.

Also go with organic dairy products from grass-fed, pasture-raised cows that contain no added antibiotics, hormones, or sugars. 

The spice blend in this recipe adds to the antioxidant profile. This can help reduce inflammation, stabilize blood sugar levels, and promote weight loss.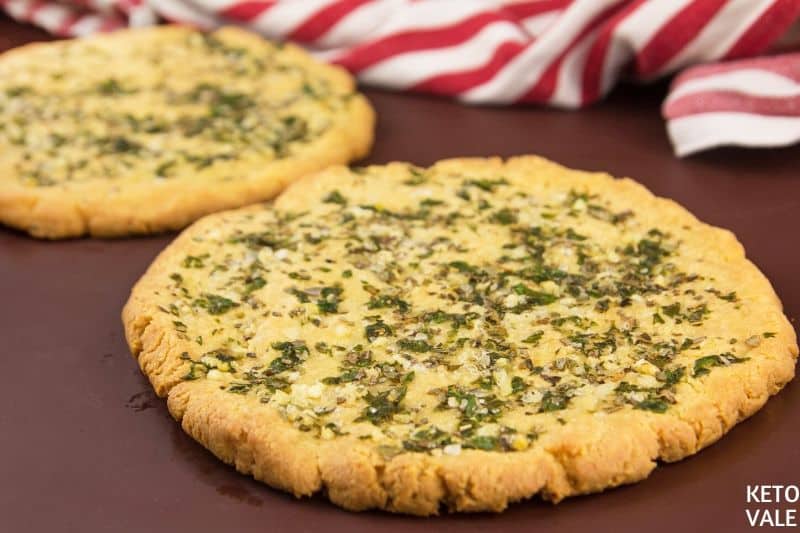 The healthy fats in olive oil can help keep you full and ward off cravings. The next time the urge hits for a bread snack, try this one.

---
Let's Do It!
To make, add the Mozzarella cheese and cream cheese in a bowl. Microwave until melted and fold the ingredients together.

Add the almond flour and garlic to the cheese mixture. Mix. Then add the egg and mix again.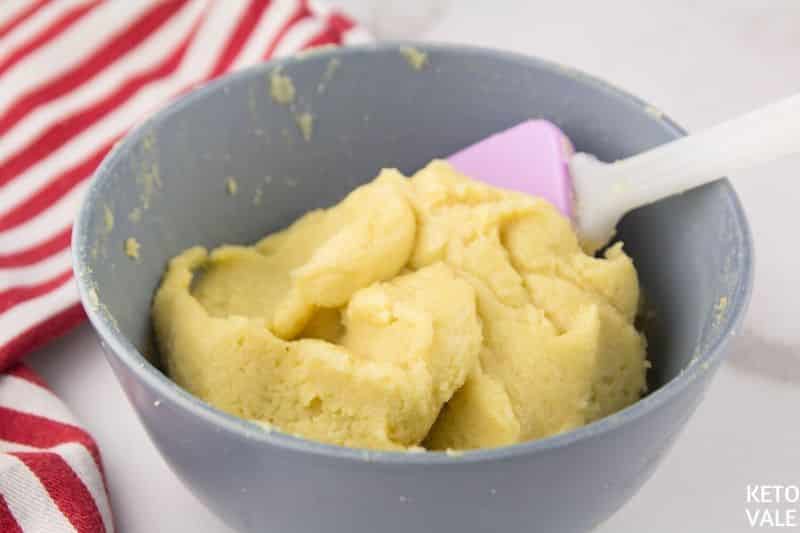 Knead the dough then divide in half to create two five-inch crusts. Poke holes in the crusts to prevent bubbling.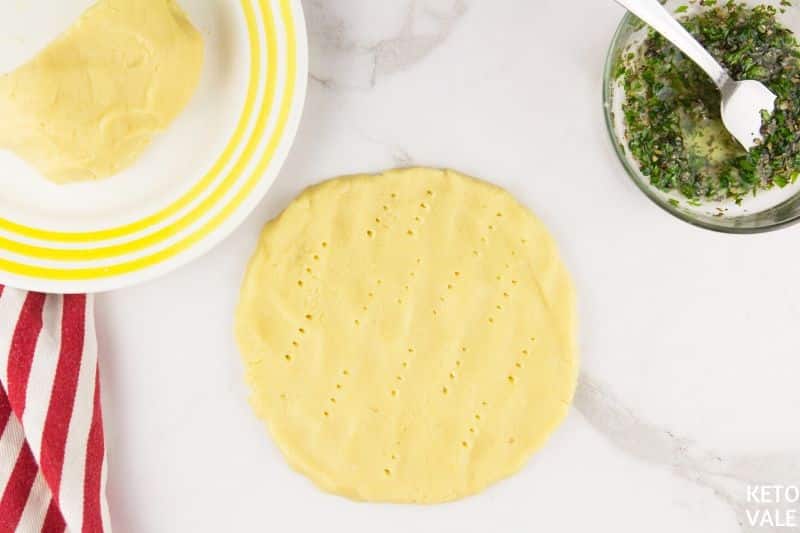 Mix together the oil, cilantro, garlic, dried oregano, and salt.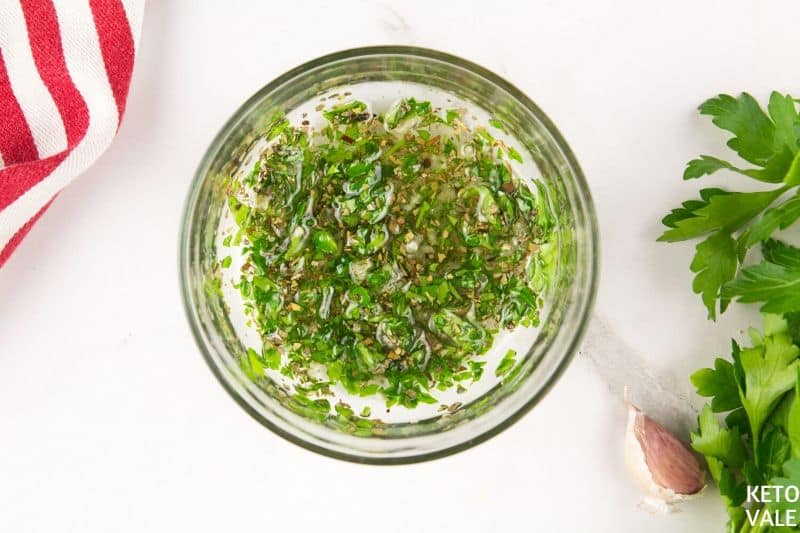 Brush the mixture onto each of the pieces of dough.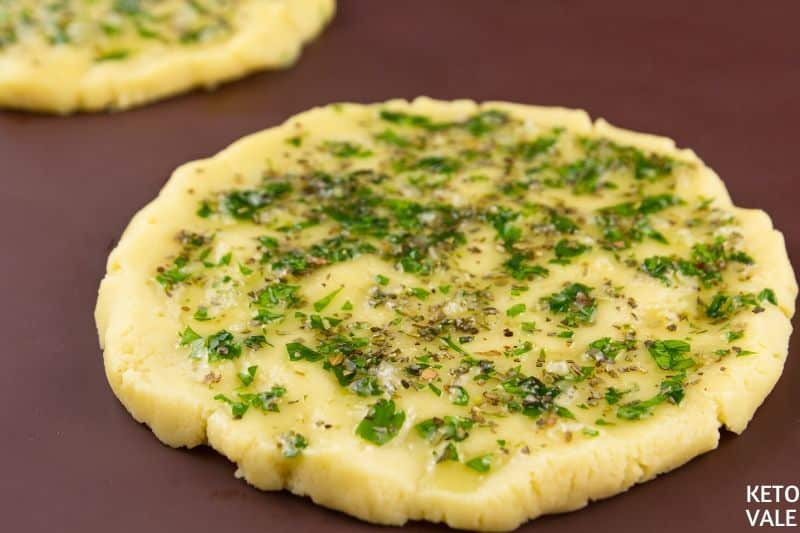 Bake for about 15 minutes until golden brown and serve warm.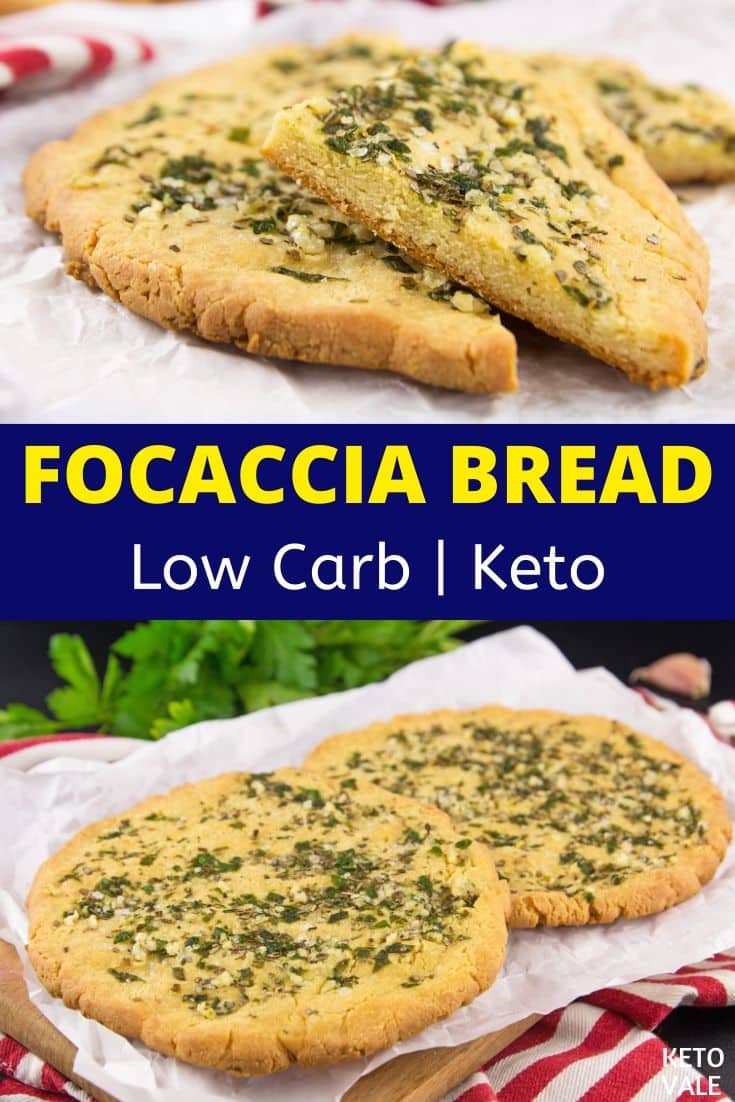 More keto bread recipes you'll want to try:

Keto Focaccia Bread
This low carb and keto-friendly focaccia bread will be a perfect sidedish.
Instructions
Preheat your oven to 350°F.

Mix the cream cheese and grated mozzarella in a bowl. Microwave for a few seconds and fold together to incorporate.

Include the almond flour and garlic powder. Mix well.

Add the egg and mix again. Knead well to consistency.

Divide the dough in half to create two 5" circle crusts. Use a fork to poke some holes in the dough to bake it well. Reserve for later.

Stir together the oil, cilantro, garlic, dried oregano, and salt in a small bowl. Whisk until incorporated.

Brush the surface of the crusts with the oil mixture. Transfer to the baking dish and bake for around 15 minutes. Wait until the crusts turn golden.

Serve on a plate and enjoy.
Nutrition/Macros
Nutrition Facts
Keto Focaccia Bread
Amount Per Serving
Calories 205
Calories from Fat 153
% Daily Value*
Fat 17g26%
Cholesterol 64mg21%
Sodium 467mg19%
Potassium 33mg1%
Carbohydrates 4g1%
Protein 10g20%
Vitamin A 269IU5%
Vitamin C 1mg1%
Calcium 166mg17%
Iron 1mg6%
* Percent Daily Values are based on a 2000 calorie diet.
Pin To Save This Recipe