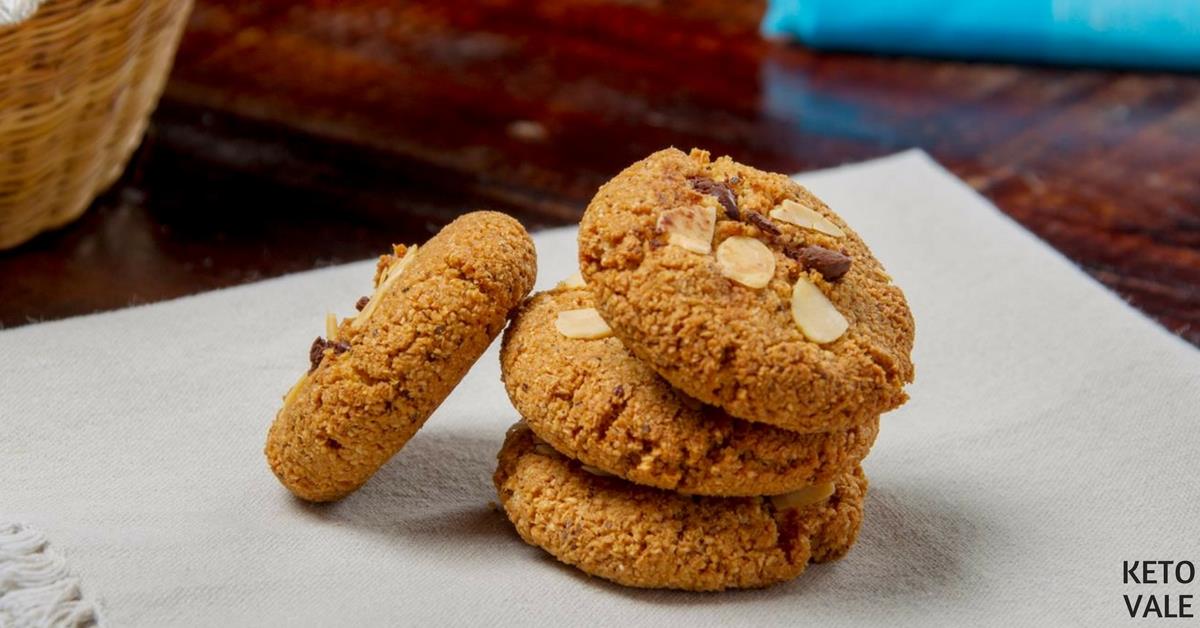 Almond and Coconut Flour Chocolate Chip Cookies
Chocolate chip cookies are one of the delights that we learned in our childhood and can continue to enjoy throughout life. With a ketogenic way of eating, you can create gluten free and sugar free cookies which are healthy and also delicious.
Today we will show you our low carb chocolate chip cookies recipe using almond flour, coconut flour, baking powder, butter, egg, chocolate chips, vanilla, sweetener, and almond slices.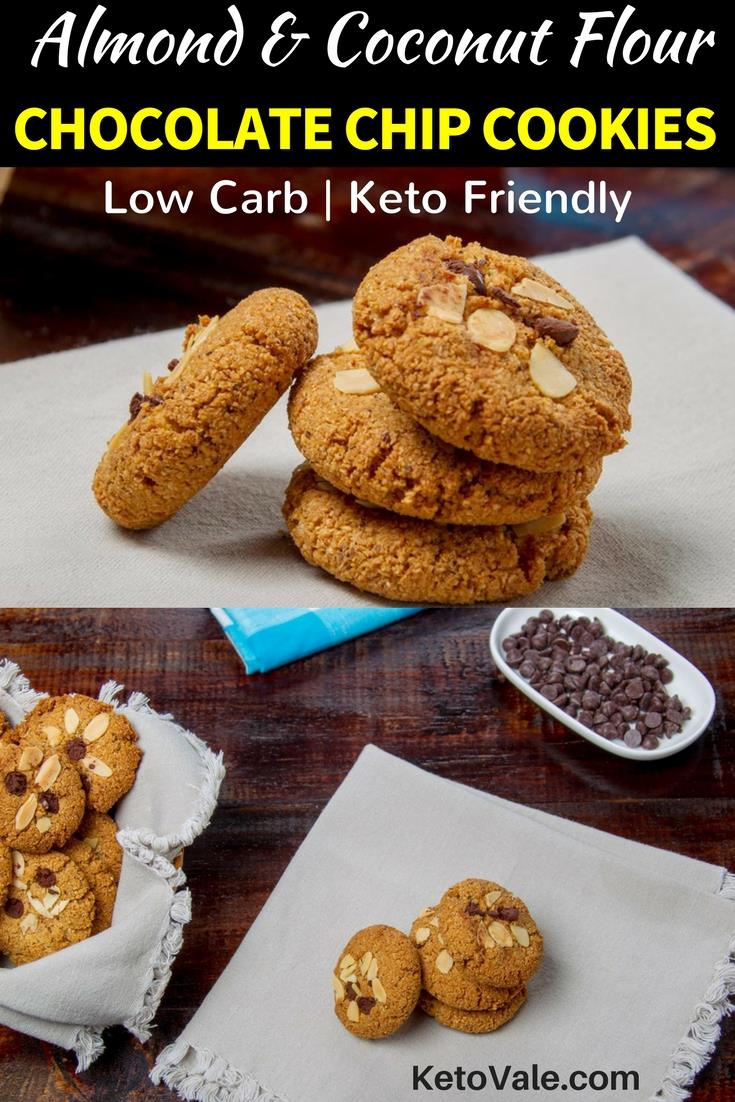 The amount of almond slices can be adjusted according to your macro. If you don't have almond, you can use other nuts such as pecan, Brazil nuts, macadamias, or walnuts.
Save this recipe by pinning this picture to your Pinterest board for later use!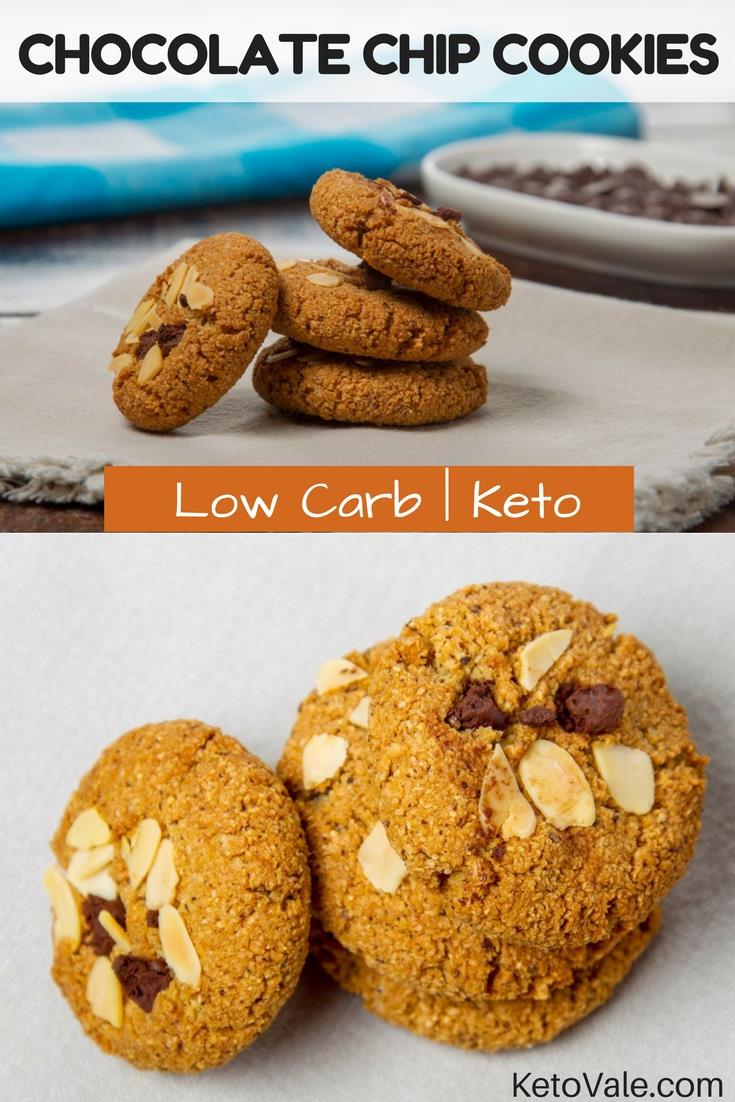 Related: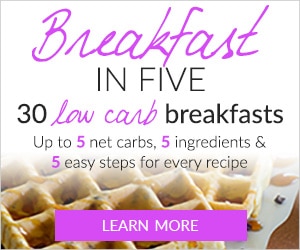 Receive Our Free 7-Day Keto Meal Plan + Weekly Recipes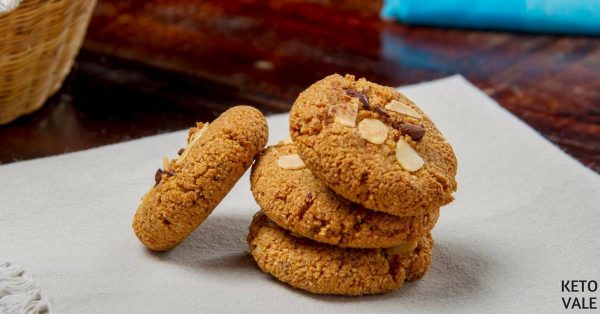 In a medium bowl, mix the almond flour, coconut flour, sweetener and baking powder. Stir with a spoon until the mixture is well integrated.

Add softened butter, egg and vanilla. Knead until obtaining a pasty and consistent mixture.

Incorporate chocolate chips and almond slices. If the mixture is very sticky you can add a little more almond flour. Tip: You can refrigerate this mixture for an hour until it's cool, it will be very easy to mold the spheres (optional).

Form some 16 to 20 spheres and put them separately on a baking sheet. Bake for about 20 minutes at 300F.

When they become golden brown, remove and let cool and serve.
This makes 20 cookies. Here's the nutritional information per cookie.
Macros (per serving): Calories: 85– Fat: 8.2g – Net carbs: 0.9g (total carbs: 1.8g, fiber: 0.9g) – Protein: 1.6g