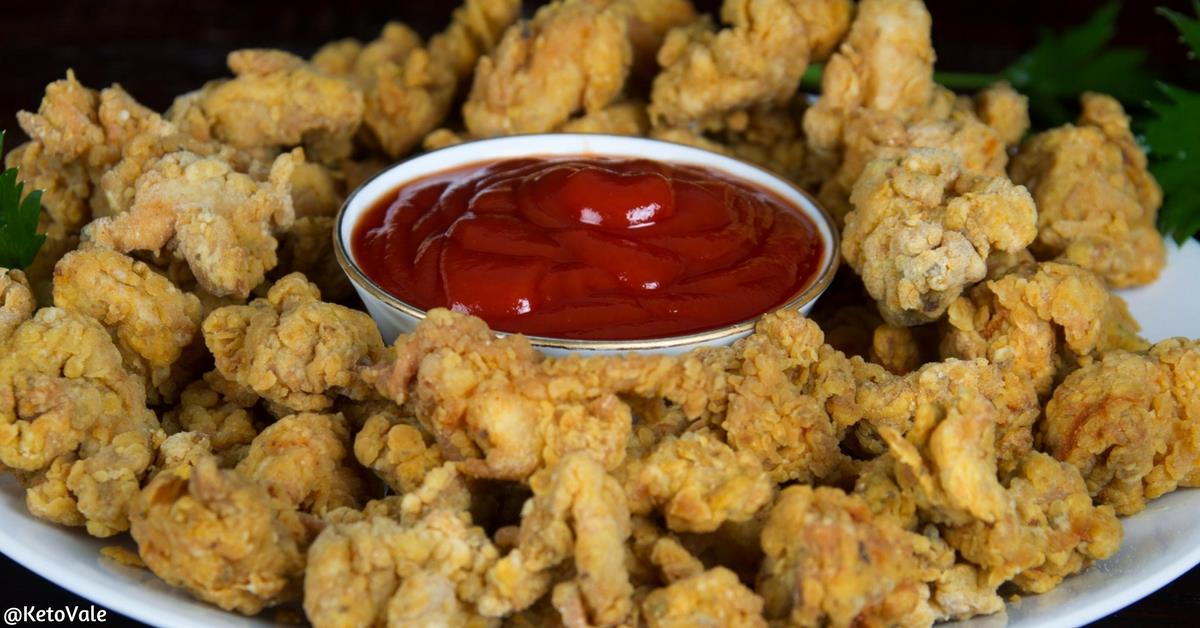 Crispy Keto Fried Chicken KFC™ Style
Missing the Kentucky Fried Chicken? If you're a KFC™ lover, this low carb fried chicken recipe is exactly perfect for you. We've tried a few Keto Fried Chicken recipes before but this one is the best so far. It's soft and moist inside, crunchy outside, a little spicy and very tasty.
Colonel Sanders used to say "It's freshly prepared in every restaurant, seasoned with a secret blend of 11 herbs and spices and then hand breaded all day long by a certified cook."
Some people say that the most important thing is to use the pressure fryer but we think it's the unique combination of herbs and spices. The secret here is to marinate the meat and keep it cool in the fridge for an hour before you coat and fry it. This is to get all the beautiful flavours from the spices deepen inside the chicken meat.
This recipe is actually not that complicated. Once you marinate the chicken with all the spices and coat with the crumbs, just cook it in a deep fryer. All you have to do is sit back and relax and let the deep fryer do all the work.
For this Keto version, we use unflavoured protein powder for the flour coating and the result is extraordinary. If you are wondering which brands to use, feel free to read our protein powder reviews.
If you don't want to use protein powder, you can try coconut or almond flour, or even pork rind breadcrumbs. You can combine different spices according to your taste.
Here's the entire process in one photo.
Be sure to save this recipe by pinning this picture to your Pinterest board for later use!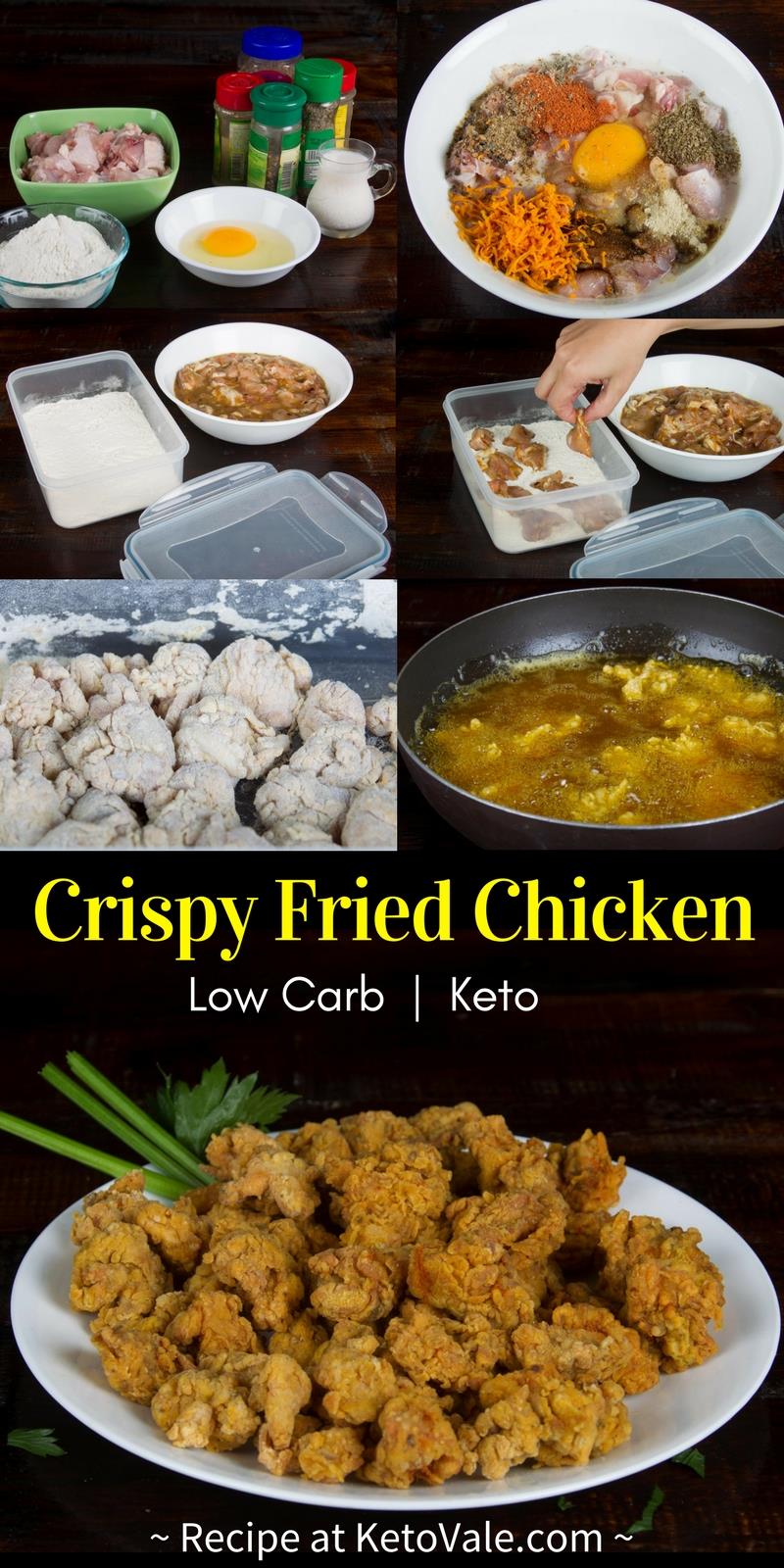 For the dip, you can use sour cream, hot sauce, homemade and no-added sugar mayonnaise or ketchup. It's up to your liking.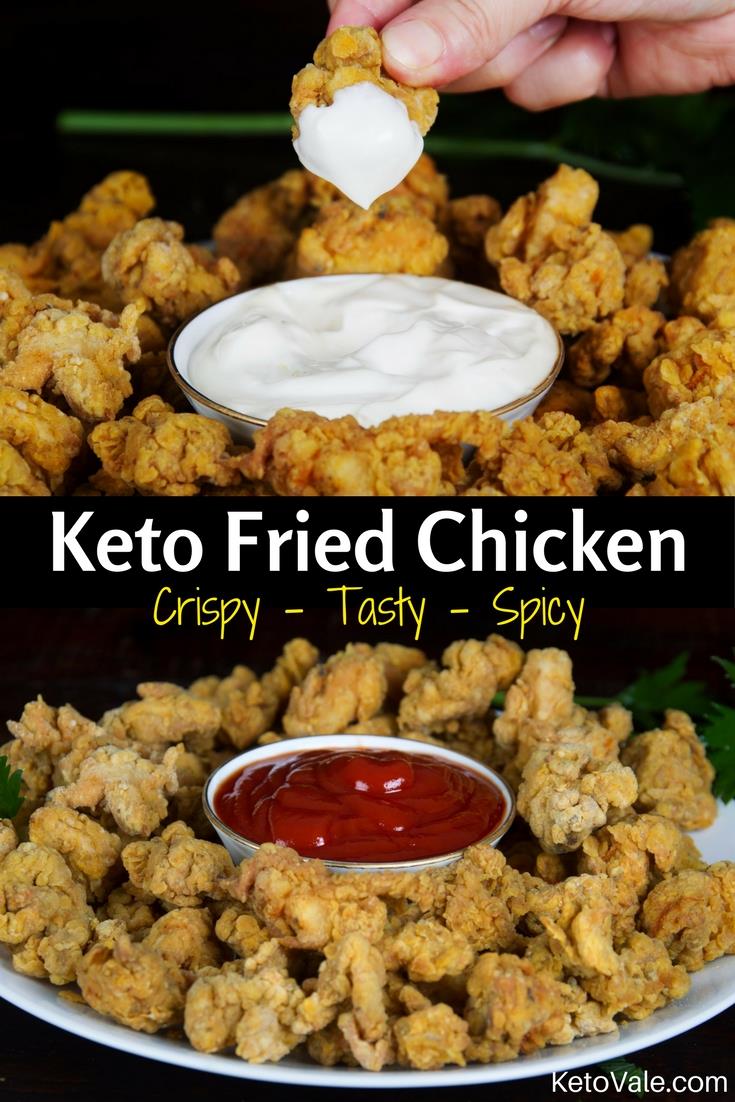 Related: Buffalo Chicken Wings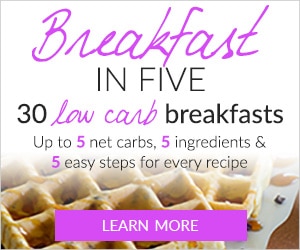 Receive Our Free 7-Day Keto Meal Plans + Weekly Recipes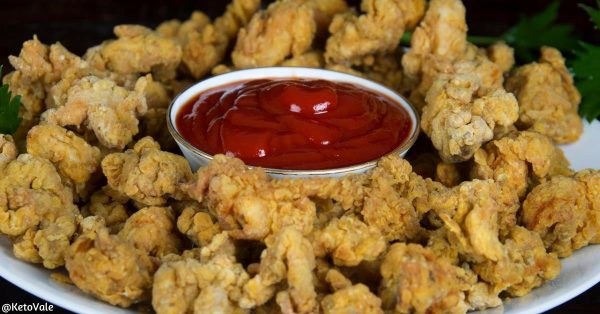 Wash and dry chicken thighs then cut into small pieces.

To make the marinade, use a mortar (or a blender) to mash garlic cloves and all the spices. Pour the mixture over the chicken then add egg and milk in and mix well.

Cover the chicken in a container and keep in the fridge for approximately 1 hour, turning occasionally.

In a plastic container with lid, put the protein powder in and then carefully place chicken pieces on top. Put the lid on and shake until all the chicken is covered with protein powder.

Heat oil in a deep fryer to 375 degrees and fry coated chicken in hot oil for 5-7 minutes or until the chicken turns to a nice and crispy golden color.

Remove chicken from heat and serve with your favorite keto-approved sauce.
This recipe is enough for 6 people to enjoy. The macros info below is for 6 servings and it doesn't include the oil you use for deep frying.
Macros (per serving): Calories: 183 – Fat: 5.5 g – Net carbs: 1.2 g (total carbs: 1.6 g, dietary fiber: 0.4 g) – Protein: 30.9 g